We love going on days out as a family and our favourite places to visit are the ones that you can really learn something from too. From museums and galleries to tours and historic buildings.
There are so many places across the country that adults and children alike will love to visit and will get something from too. I'm always looking for new educational places to visit near me and I know many people look for home education days out or somewhere to go on primary school trips too.
Here are our favourite educational days out across the UK, although I've left out all the English Heritage and National Trust properties we've visited and the Sea Life centres across the country as there are just so many and they're all educational in their own ways.
South East England
There are so many places we love to visit for an educational day out in the South East from the Milestones Museum, New Forest National Park and Marwell Zoo in Hampshire to Hampton Court Palace and Kew Gardens in Surrey or Leeds Castle and Chatham Historic Dockyard in Kent.
You can read about our favourite Educational Days Out in the South East here.
---
London
London is somewhere with so much history that any day out ends up being educational. From the Tower of London, Monument and Tower Bridge through to the London Eye, Natural History Museum, Golden Hinde and the Greenwich Museums, there are so many days out in London that are educational too. Any day out in London will teach you something.
You can read about our favourite Educational Days Out in the London here and we also spent two days in Greenwich as a family too.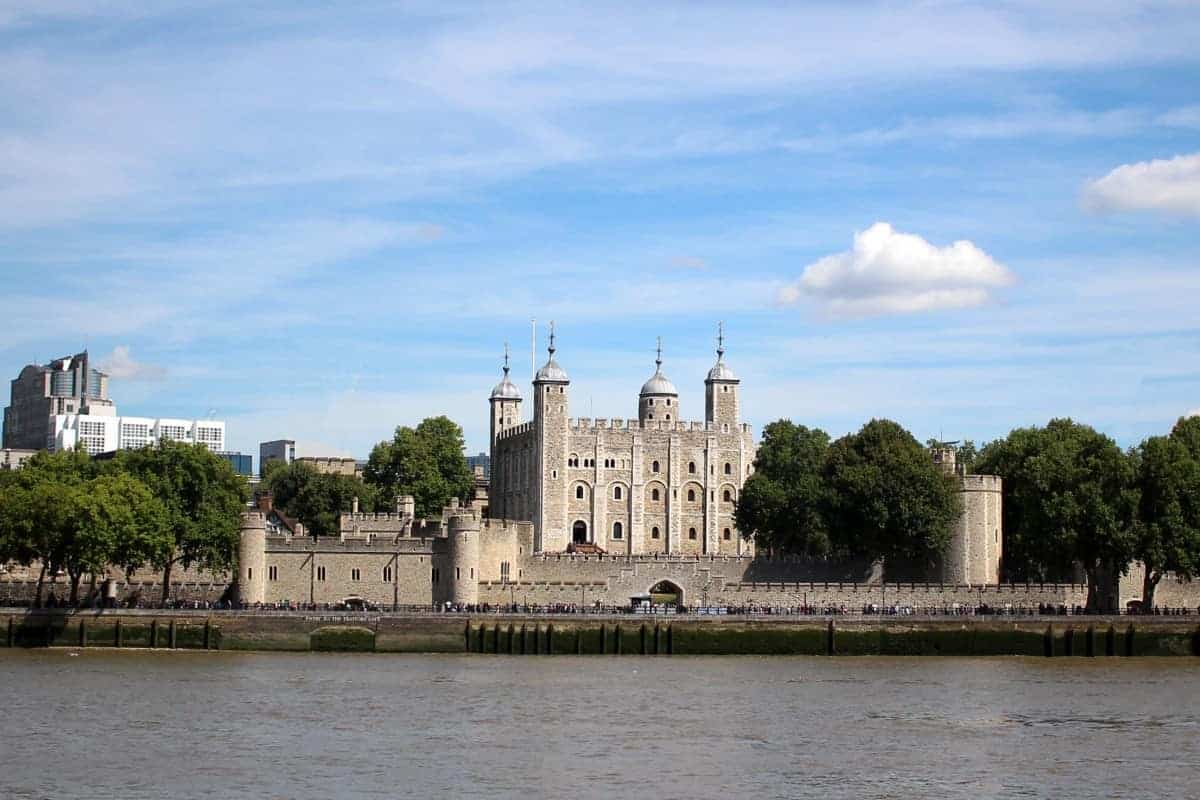 ---
North West England
Blackpool Tower – Lancashire
We loved going up to the top of Blackpool Tower, admiring the amazing views of the coast and learning more about the creation of what was the tallest man made structure in the British Empire. It's also home to the Blackpool Tower Ballroom and the Blackpool Tower Circus.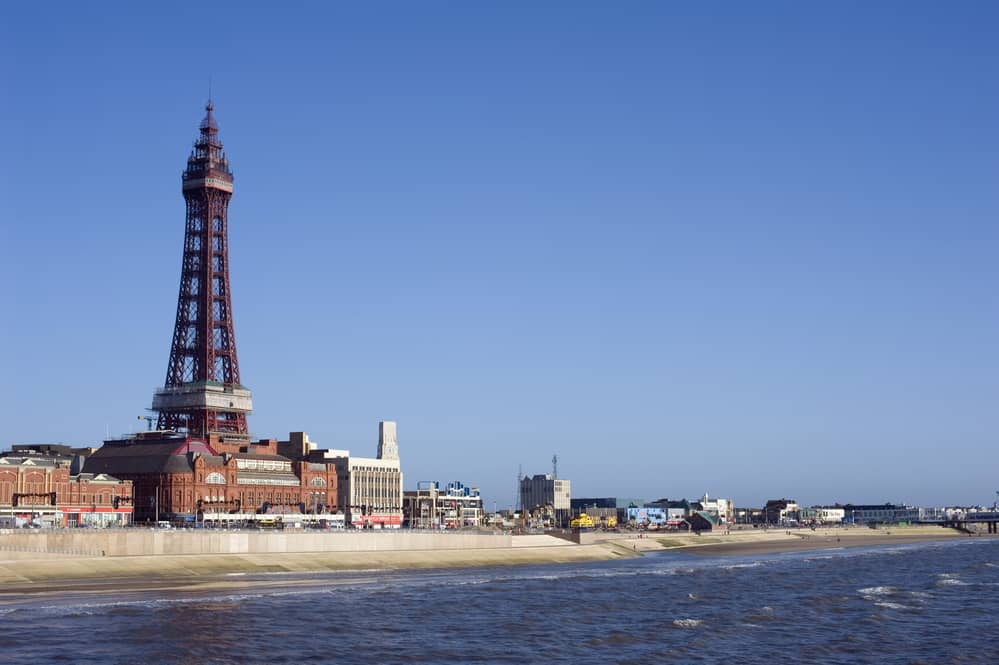 ---
Crewe Heritage Centre – Cheshire
Crewe Heritage Centre is a fantastic day out for any train fan. It has so much to explore from signalling boxes to trains through the ages and even a model railway and miniature train to ride.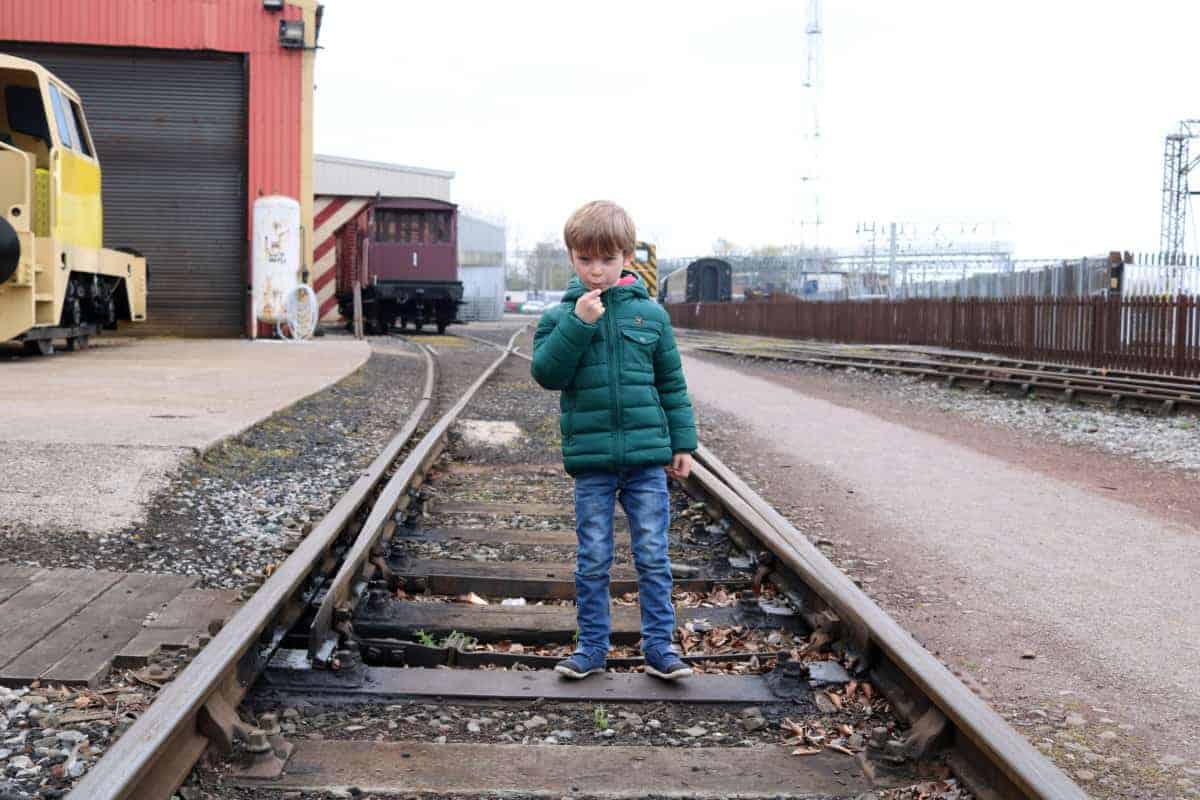 ---
Jodrell Bank – Cheshire
The Jodrell Bank Discovery Centre is a great day out for all the family where you can explore the wonders of the universe and learn more about the workings of the giant Lovell Telescope. It's a day full of science and space.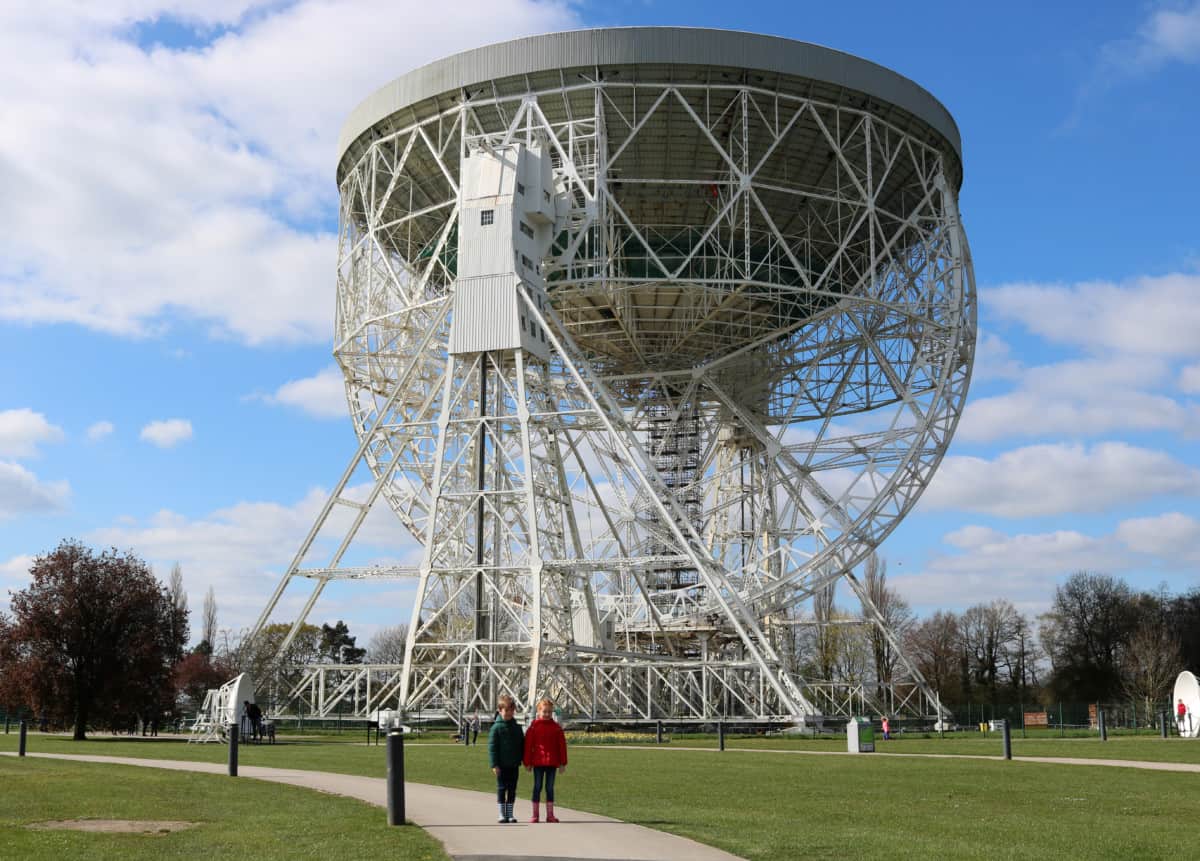 ---
Muncaster Castle – Cumbria
Muncaster Castle is a haunted castle in the Lake District, surrounded by 77 acres of woodland and gardens. It's home to the hawk and owl centre and there's so much to learn about the area's history too.
---
East of England
Lea Valley Park Farms – Essex
Lea Valley Farm is one of the best educational farms we have visited. It has so many play areas and fun additions but gives a real insight into dairy production – from seeing calves and cows, seeing them being milked and even being able to buy fresh milk afterwards!
---
Paradise Wildlife Park – Hertfordshire
As well as being a fantastic wildlife park, Paradise Wildlife Park teaches so much about conservation and breeding programs too. They have amazing animal experiences and tours as well as the World of Dinosaurs to show you what life was life before man walked the earth.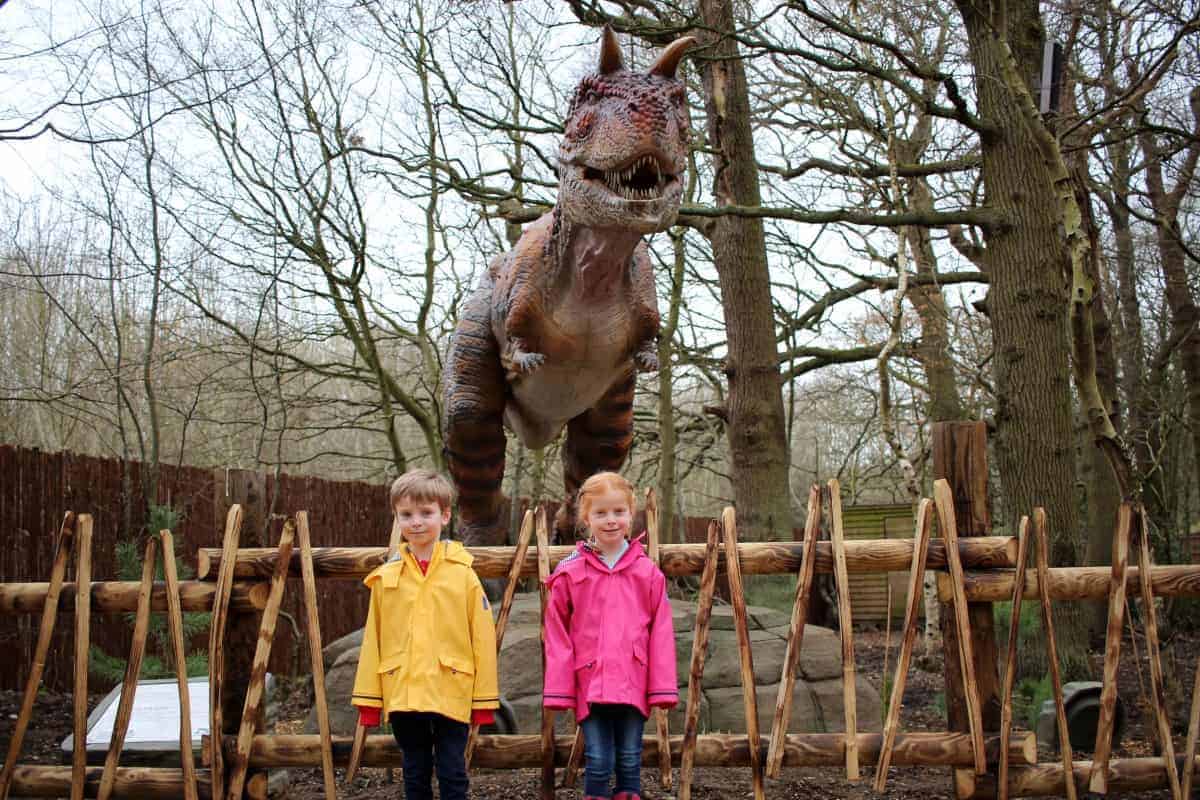 ---
Colchester Zoo – Essex
Another fantastic animal park is Colchester Zoo – and one of our favourites across the country. It's home to so many rare and endangered species, including big cats, primates and birds as well as many invertebrates and fish species. Colchester Zoo has a fantastic conservation mission and many animal encounters to participate in too.
---
Woburn Safari Park – Bedfordshire
Woburn Safari Park has what may be my favourite drive through safari at any animal park. It lets you get in amongst the animals and learn so much at the same time.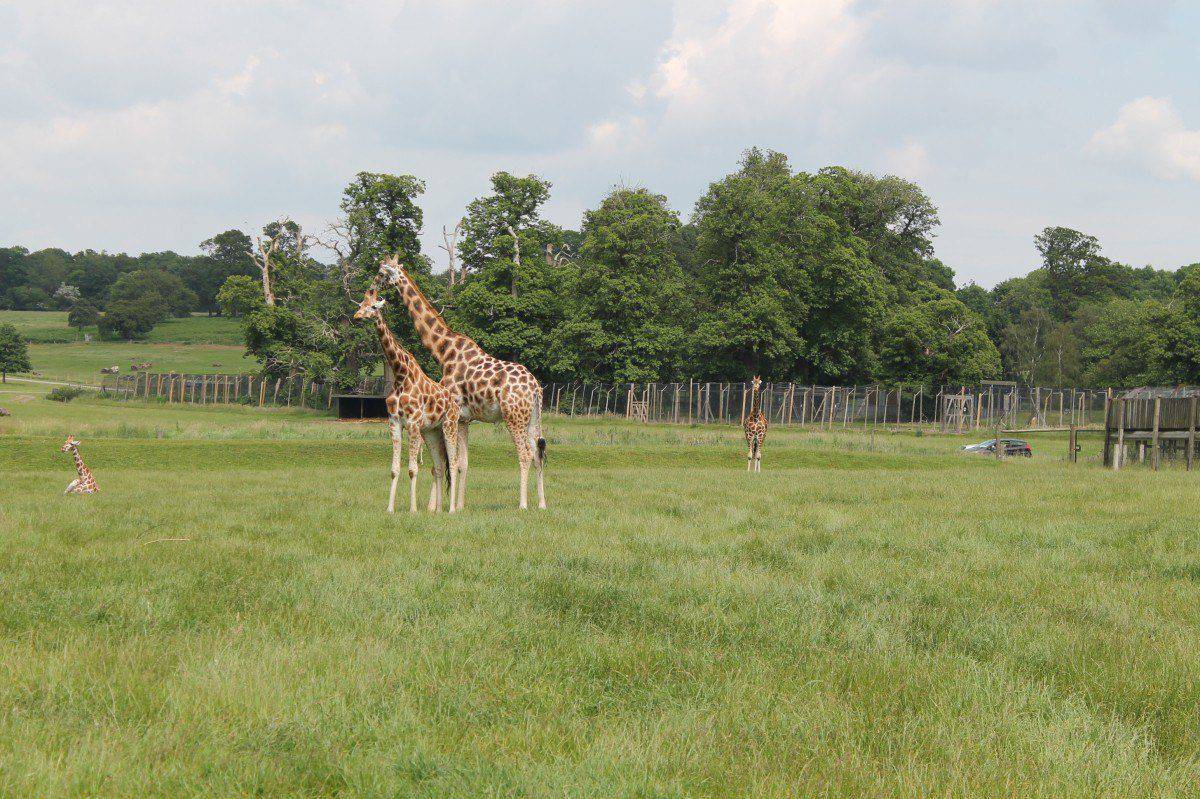 ---
Midlands
National Space Centre – Leicestershire
The National Space Center is a must for any space fan and somewhere you could spend days if you had the time. With so many exhibits on display and so much relating to British astronauts, it's an educational and inspiring day out.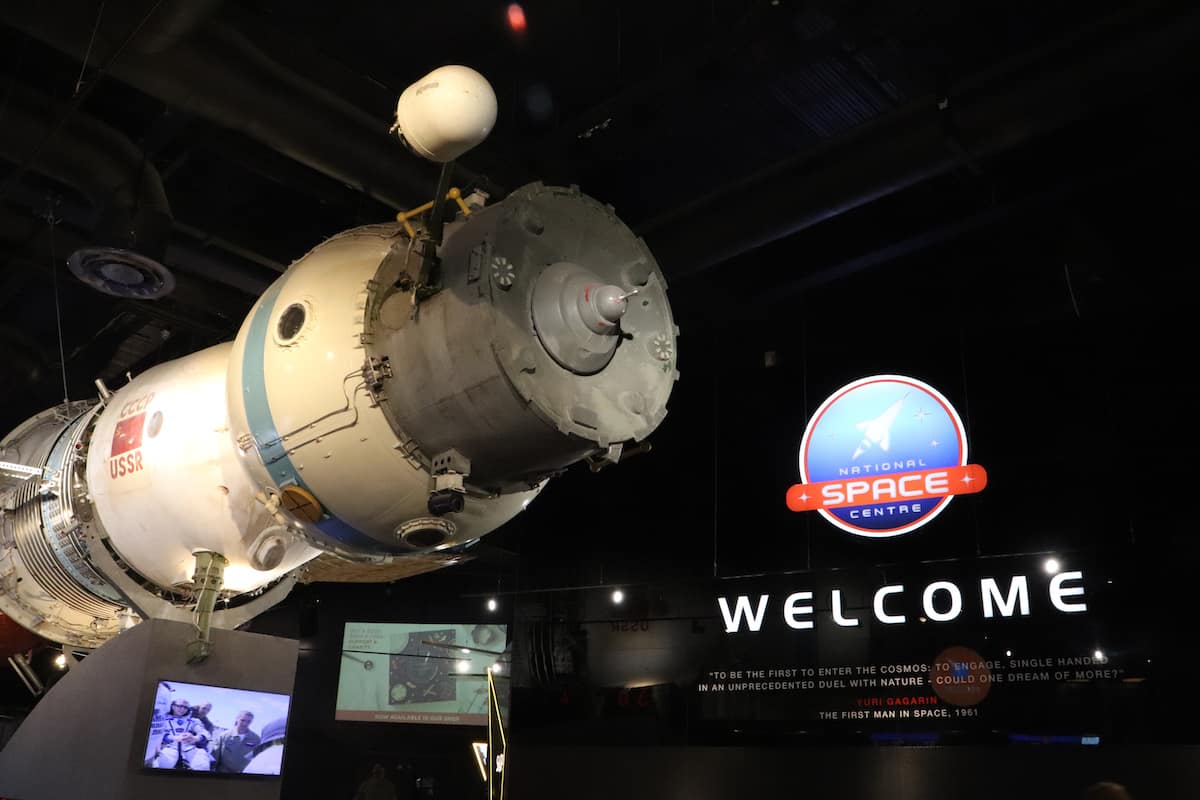 ---
Warwick Castle – Warwickshire
Warwick Castle is one of our favourite castles in the country and a fantastic day out too. It was built by William the Conqueror in 1068 and a visit teaches you so much about history, medieval battles and falconry. The children love it there.
---
Gladstone Pottery Museum – Staffordshire
Gladstone Pottery Museum teaches so much about the pottery industry and coal fired potteries through the ages as well as showing how pottery has traditionally been made for centuries. It's a beautiful listed building.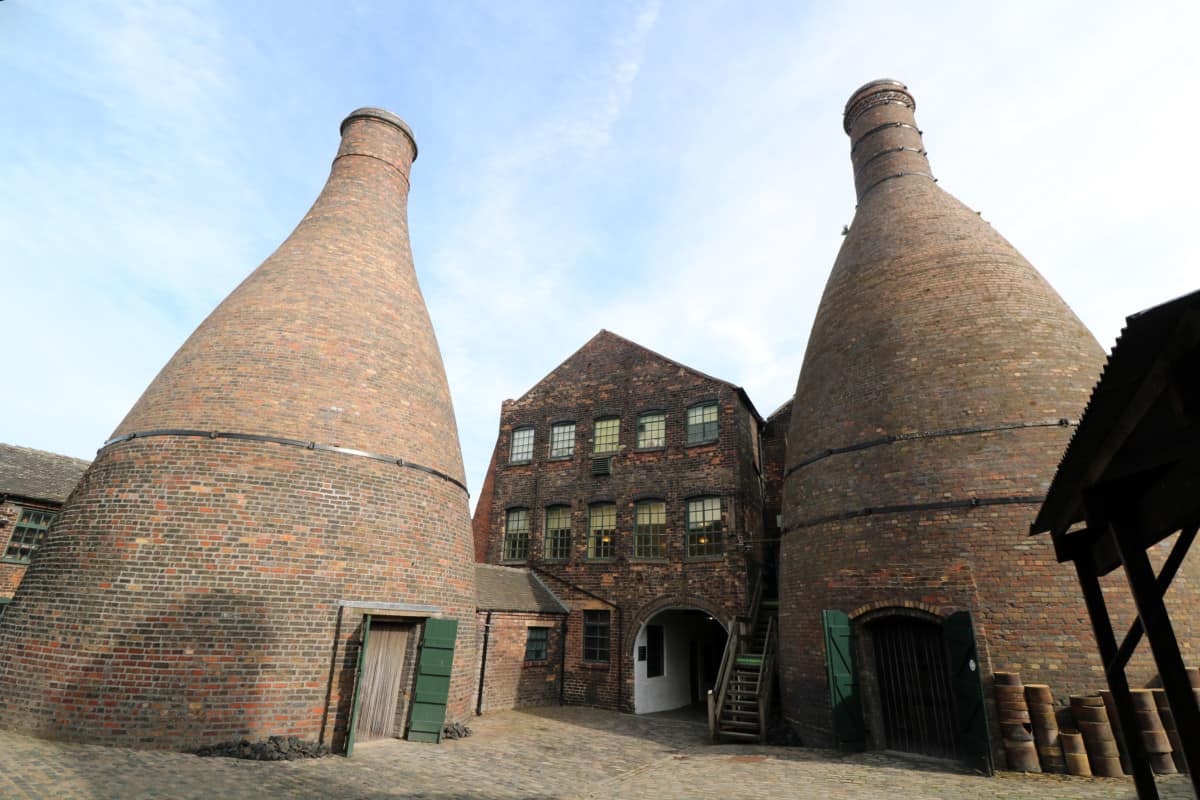 ---
Ironbridge Gorge Museums – Shropshire
The Ironbridge Gorge Museums are fantastic days out to learn about the industrial age, real living history and how life has changed for so many people over the years gone by.
The museums include Blists Hill Victorian Town, Enginuity, Jackfield Tile Museum, Coalport China Museum, Coalbrookdale Museum of Iron, Broseley Pipeworks, Museum of the Gorge, Darby Houses, The Tar Tunnel and Iron Bridge and the Toll Houses. You can buy a passport ticket to see all the attractions over the course of a year.
---
Trentham Monkey Forest – Staffordshire
Compared to other animal parks across the UK, Trentham Monkey Forest is so unique. You get to learn so much about barbary macaques whilst they roam around you. See them being fed and find out how they live through different seasons too.
---
West Midlands Safari Park – Worcestershire
West Midlands Safari Park has an incredible drive through safari and walk through areas to get up close to animals. You can walk through an African village, get to meet animatronic dinosaurs spend time in the theme park too!
---
South West England
Cornwall, Devon, Dorset, Wiltshire… is it any wonder the South West is one of our favourite places to holiday? There are such great family days out where you can learn something too like the caves at the Cornish Seal Sanctuary, Wookey Hole or Cheddar Gorge, the history of Stonehenge, the Eden Project and the Roman Baths or the amazing animal encounters at Monkey World or Longleat.
You can read about our favourite Educational Days Out in the South West here.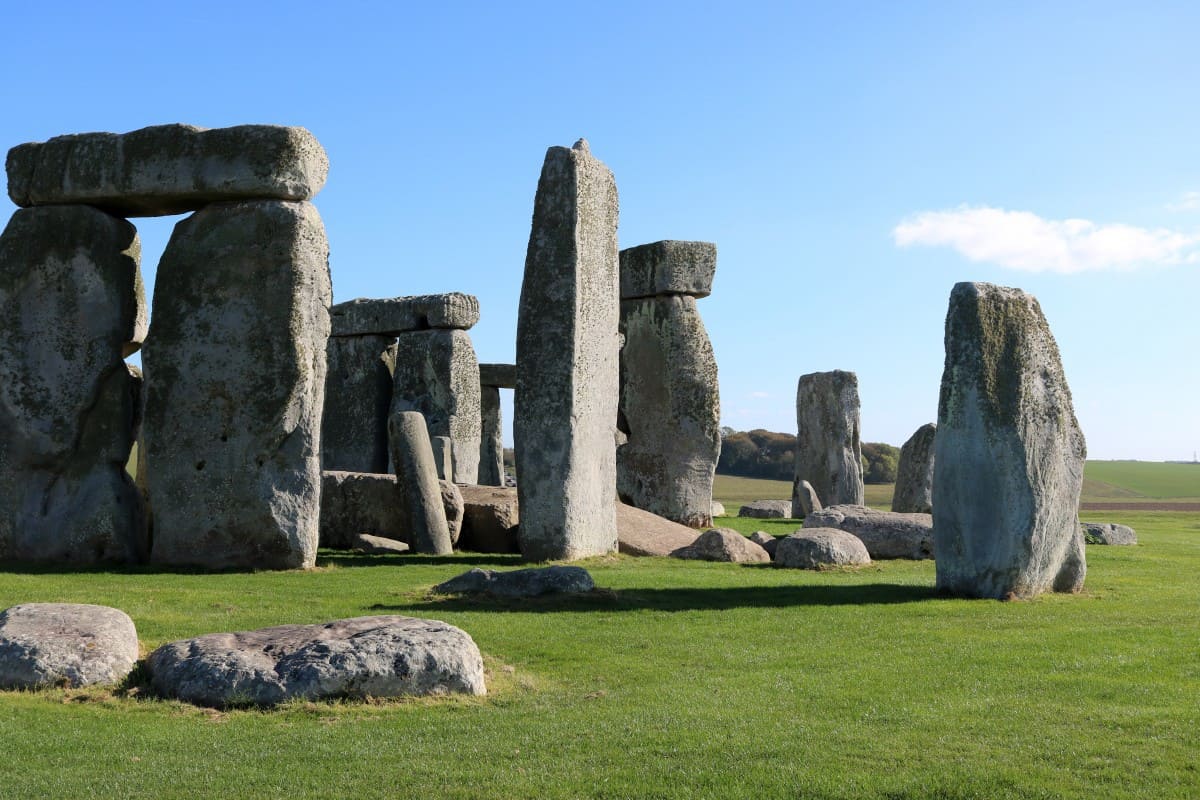 ---
Yorkshire and the Humber
Barley Hall – York
Barley Hall is one of my historic attractions in York City Centre. It's a stunning 15th century medieval townhouse that you can look around and see how people lives in years gone by. Plus, there are plenty of kids activities for children too.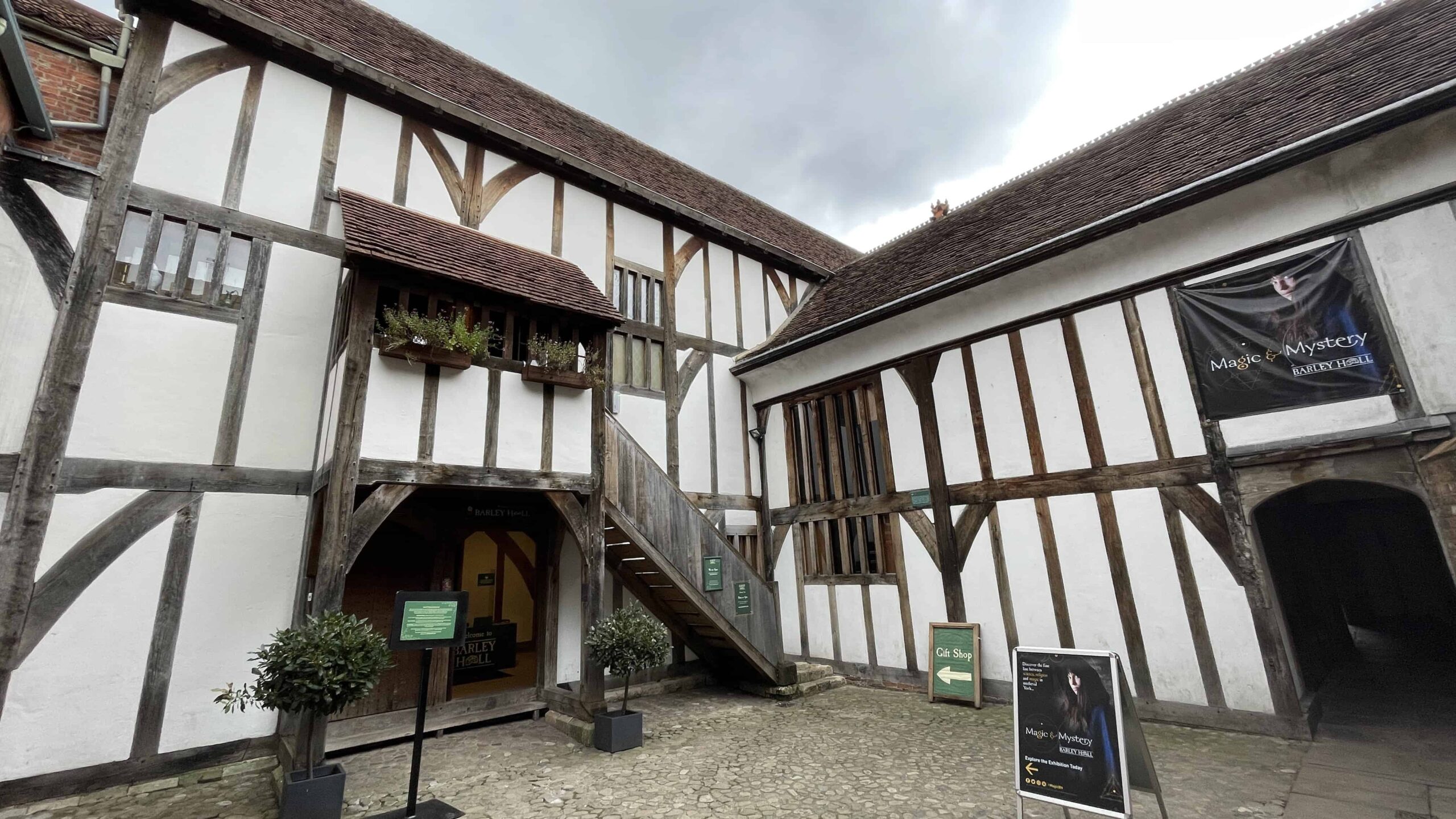 ---
National Railway Museum – York
The National Railway Museum is the biggest railway museum in the world. It has so many trains to see from the very first Stephenson's Rocket through to more modern day examples. It's a really interactive museum that will keep children entertained and engaged. Plus, there's even a play area and, if you're lucky, train rides might be running too.
---
Piglets Adventure Farm – York
Piglets Adventure Farm is a fantastic family day out with so many animals to see and learn about, lamb feeding, small animal petting and fantastic activities too. With shows, mini golf, fantastic adventure playgrounds and even a fairy trail.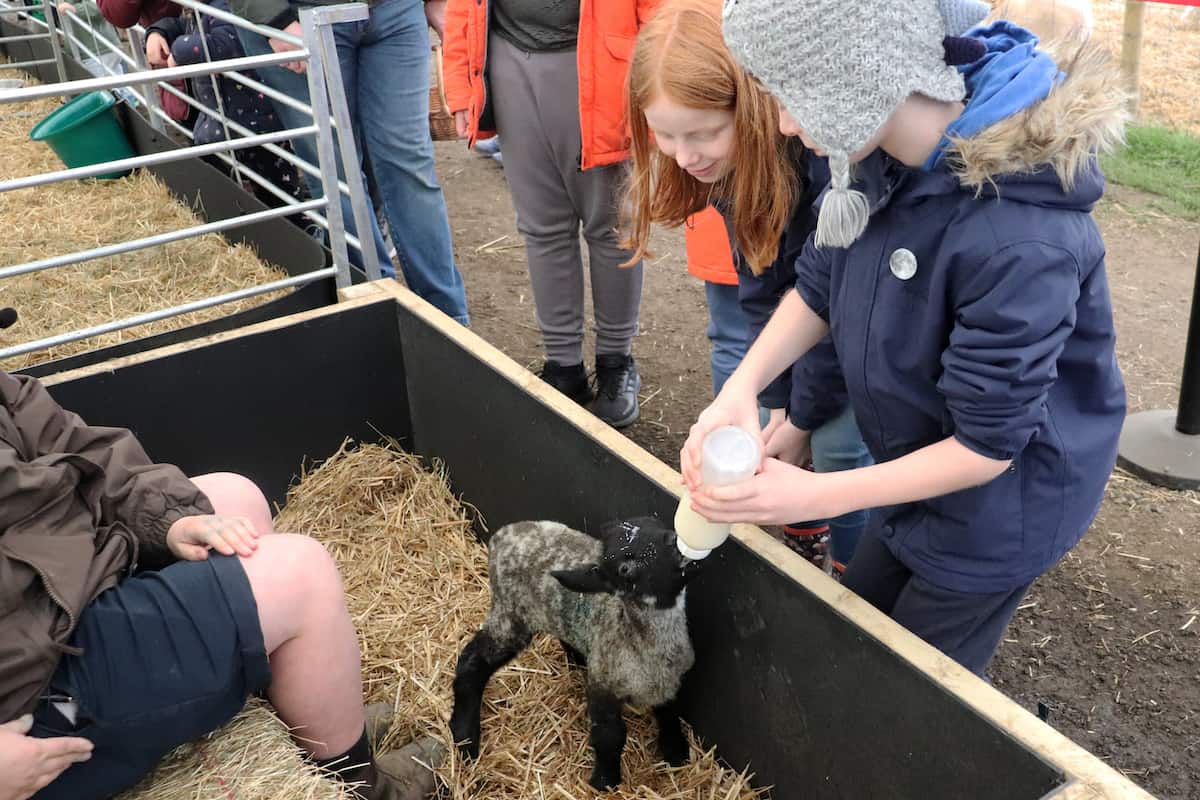 ---
Scarborough Castle – Yorkshire
Scarborough Castle is a real hidden gem, situated on a hill overlooking Scarborough and giving fantastic views of the coastline. Run by the English Heritage, it has so much to read about and learn. A great place to visit as a family.
---
York Castle Museum – York
York Castle Museum is a fantastic place to visit. Telling the story of York through the ages and giving you the opportunity to walk through and experience a real Victorian York street, it's somewhere that children will absolutely love.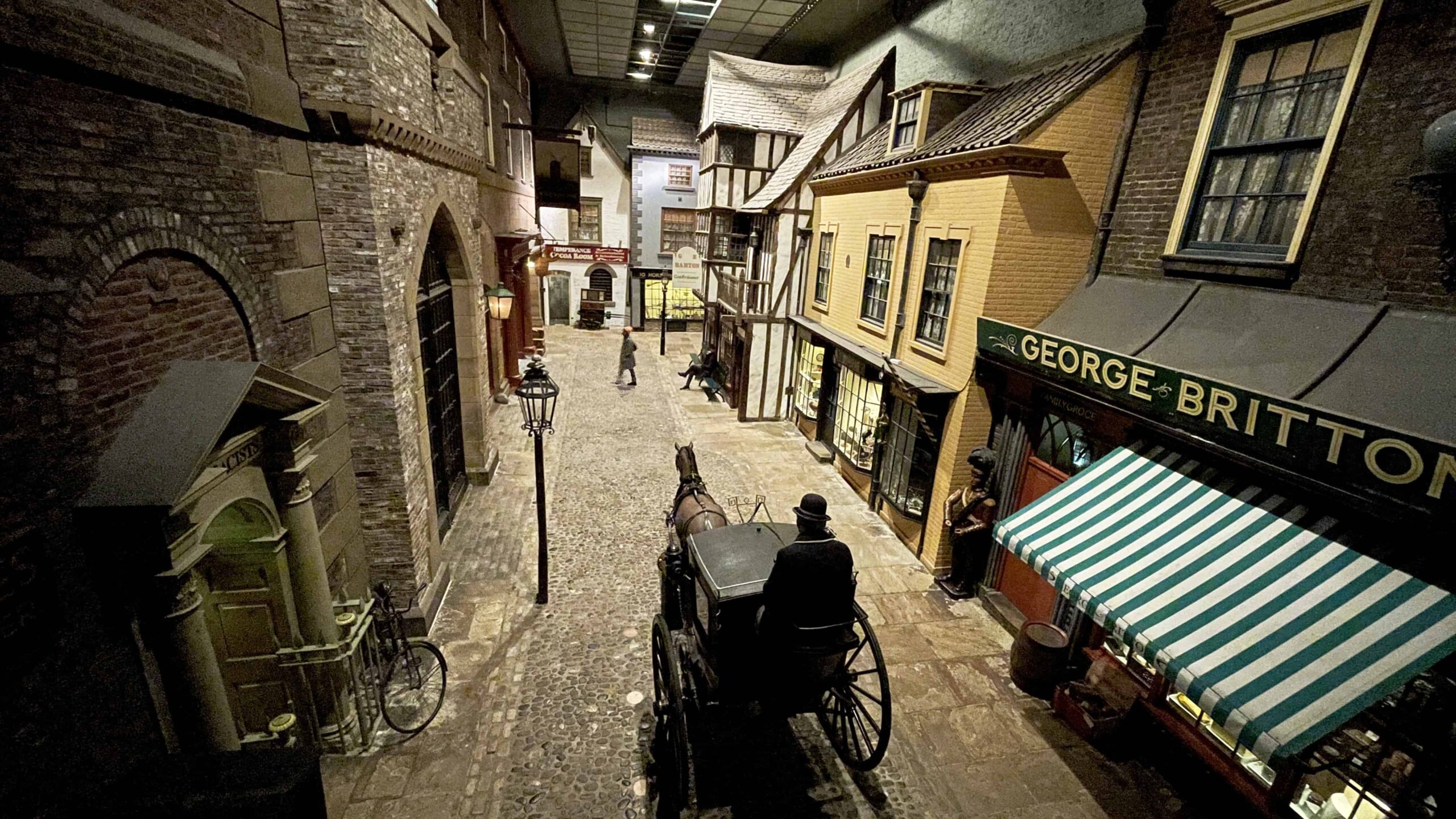 ---
East Midlands
Chatsworth House – Derbyshire
Chatsworth House is not only a fantastic educational day out but a pretty awesome day out for the whole family. With an amazing adventure playground, a farm with feeding times and talks plus the house it's a day out that has something for everyone.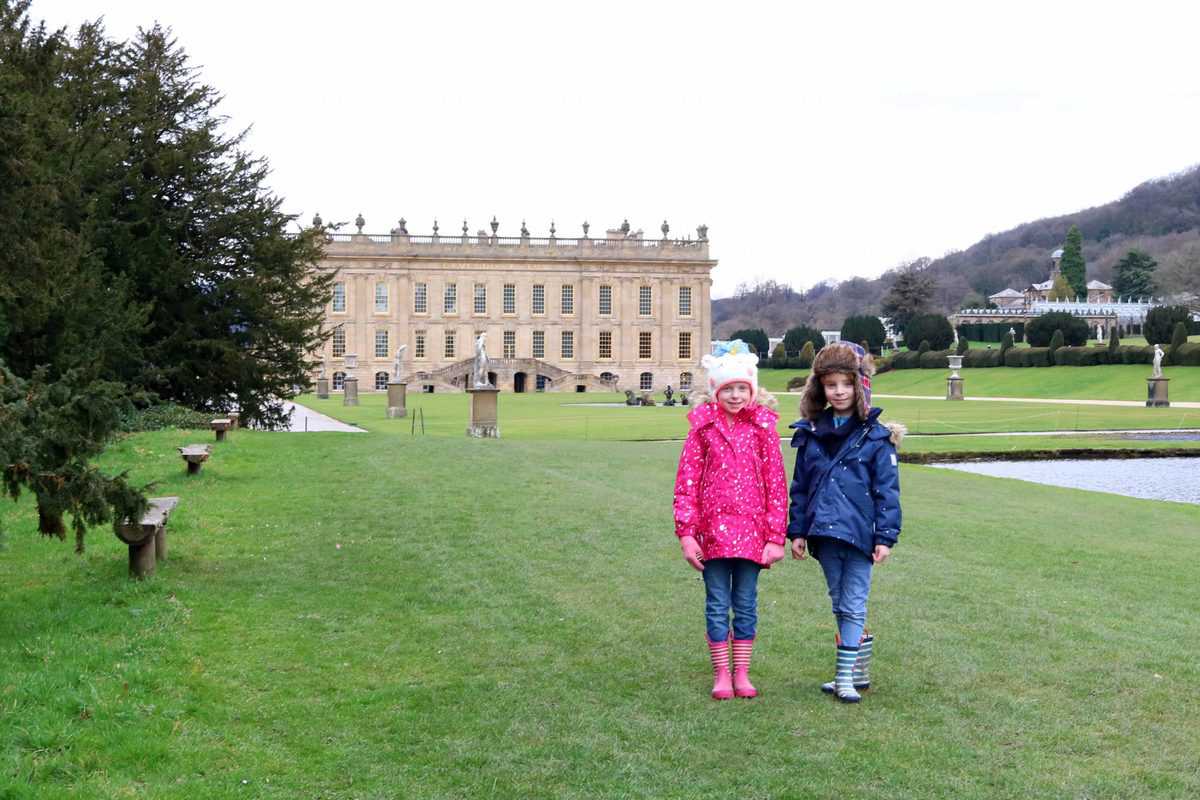 The house contains major collections of paintings, furniture, Old Master drawings, neoclassical sculptures, books and other artefacts and it's one of Britain's favourite country houses.
---
North East England
We haven't really been up to the North East yet so here are some fantastic day out ideas to give you inspiration – and so many of them are educational.
---
Wales
The Royal Mint Experience
You don't really get more educational than the Royal Mint Experience. This day out teaches you about the history of money within the UK, how it's made and you even get to make your own coin too. It's a really eye opening experience and one that children will love.
---
Folly Farm
Folly Farm is so much more than a farm. It has so many zoo and farm animals to see, keeper talks and feeding times as well as a fairground and huge indoor adventure playground.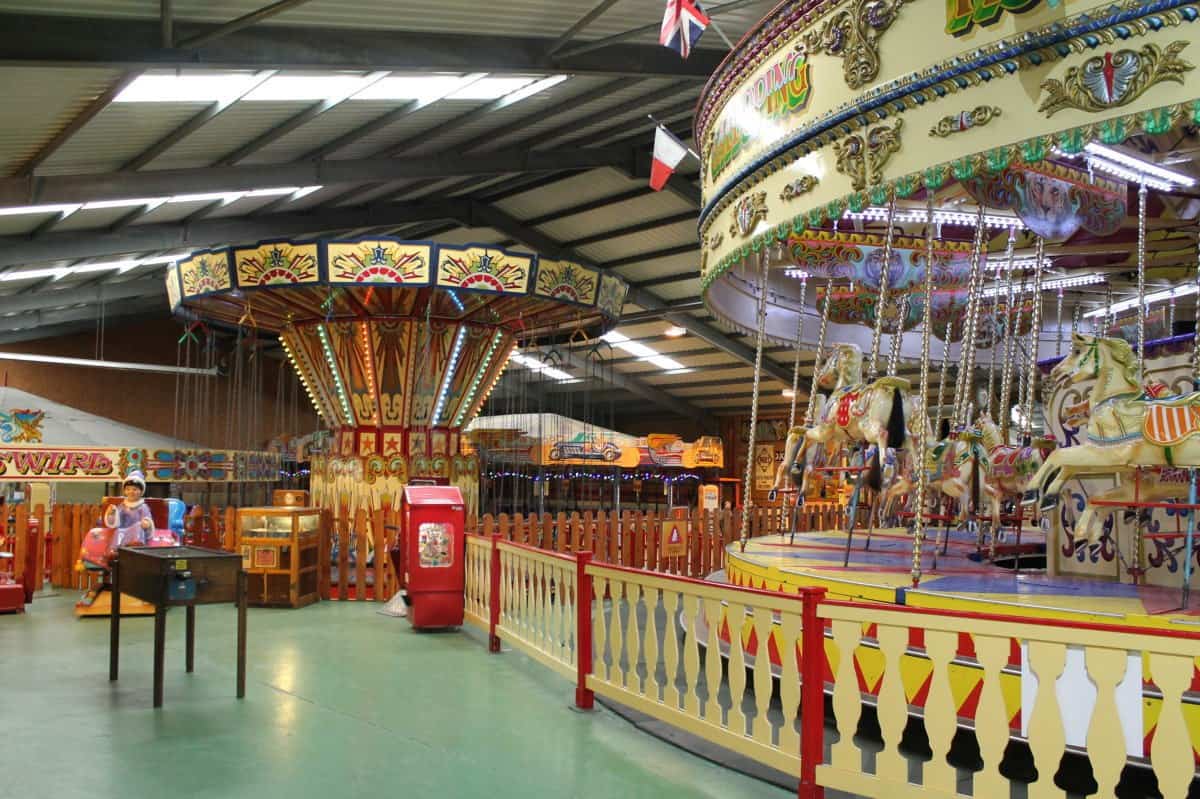 ---
Scotland
The Riverside Museum and the Tall Ship
The Riverside Museum is one of the best museums I have ever been in – and it's free. It contains over 3000 exhibits that span Glasgow's past and is also home to the Tall Ship, a cargo ship built in 1896 which was later used as a training ship for the Spanish Navy.
---
Edinburgh Zoo
Edinburgh Zoo is a fantastic day out and the only place in the UK where you can see koalas and giant pandas. It was also the first zoo in the world to house and breed penguins. There is so much to see and so much to learn at Edinburgh Zoo, it's a really lovely, full day out.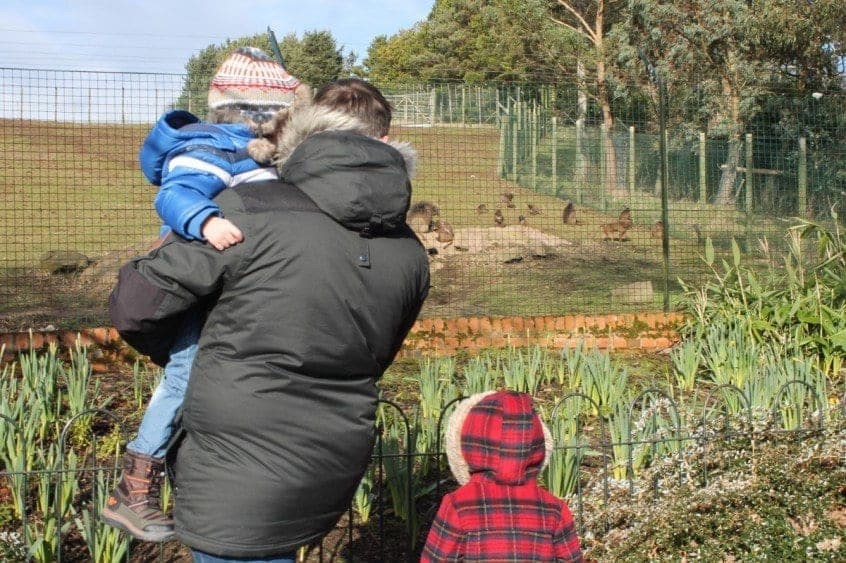 ---
Dundee Science Center
The Dundee Science Centre is such a fantastic educational day out and probably just as good as the Science Museum in London only smaller. It has so many inspiring, hands-on learning experiences that the children loved and really taught them something too. It's open 361 days of the year and is a great day out when the weather isn't great.
---
Stirling Castle
Stirling Castle is one of the largest and most important castles in Scotland, historically and architecturally. It dates back to the fifteenth century and has been the site of many coronations as well as royal births and deaths. If you only ever visit one castle in Scotland, make it this one.
---
So there you have our favourite fun educational days out across the country and we have so many more that we'd love to see. All of the places above would make great educational field trips for students of all ages if you're looking for different types of field trip ideas. They're all fantastic day trips if you're local but also worth the journey if you're in another county!
I'll be updating this list throughout our travels of all the educational fun things we do and make sure you let me know if we've missed your favourite day out off – I'll add it to the list to visit as soon as we can. We already have plans to visit the National Space Centre in the school holidays and cannot wait!