We love Greenwich. It's such a lovely part of London to explore, with so much history and so much to do as a family. We booked a weekend in Greenwich with the kids to celebrate Dave's 40th birthday as a family and I thought it would give other people inspiration to write about how much we packed into those two days in Greenwich. So here's some more information about playing tourists in Greenwich as well as a rough Greenwich itinerary too.
How to get to Greenwich
Greenwich is easily accessible by public transport from Central London and further afield, with North Greenwich, the O2 arena on Greenwich Peninsula, being on the Jubilee Line of the London Underground system and also accessible via the Emirates Air Line Cable Car and the Uber Boats Thames Clipper service.
The Greenwich station, in the main Greenwich area, is on the Thameslink and DLR services as well as being a mainline railway station and also part of the Thames Clipper boat network.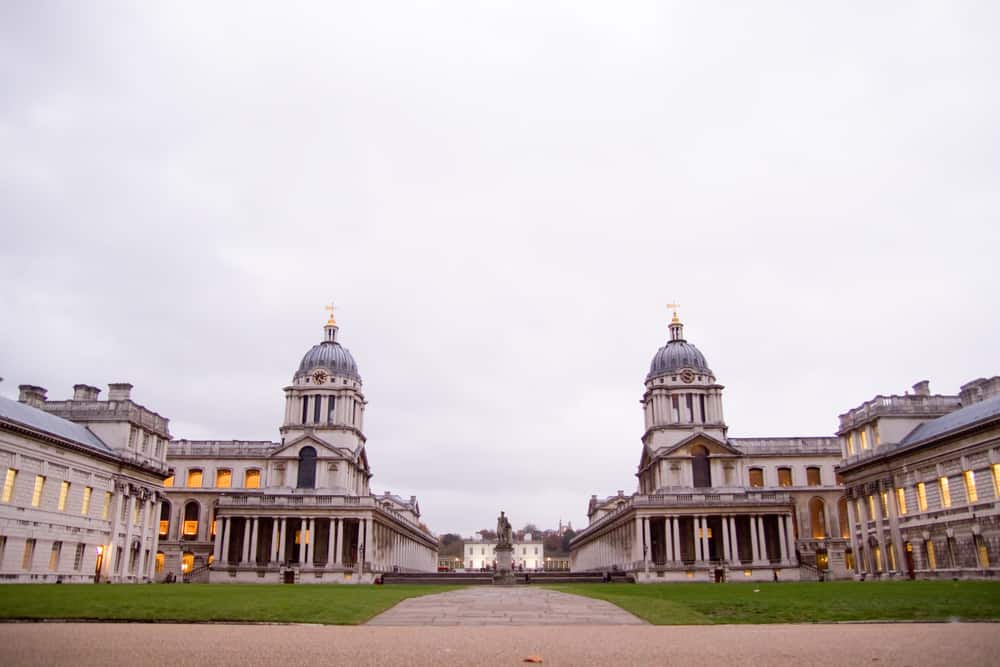 All day parking Greenwich
You can also drive to Greenwich, as we did. We found that quite a few hotels offer full day and overnight parking in the area. We booked the Novotel through Justpark, paying £22.80 for parking from 10am Saturday until 6pm on Sunday. Greenwich is also not in the congestion charge zone but you may have to pay the Ultra Low Emission Zone charge if you car is eligible.
Where to stay in Greenwich
We were trying to decide whether to stay nearer the O2 arena or central Greenwich and ended up deciding to stay in Greenwich as that's where most of the attractions are that we would be visiting.
There are so many hotels in Greenwich and most are on Greenwich High Road, a fantastic base for a weekend in Greenwich. We stayed in the Premier Inn London Greenwich Hotel which was perfectly situated and gave us all we needed for a family night in London.
Things to do in Greenwich London
There's literally so much to do in Greenwich and we focused our activities around the Royal Museums Greenwich. You can buy a family annual pass for just £75 which gives a year's free unlimited entry to the Royal Observatory, Peter Harrison Planetarium, Cutty Sark and exhibitions at the National Maritime Museum plus other discounts and special offers.
With our annual pass, we booked to visit the Cutty Sark which is a fantastic thing to see. You can see so much of the historic sailing clipper ship – which was once fastest of its time. You can see inside the hold where the cargo would have been stored, you can see the crew's quarters and the Master's cabin and climb up on deck to see the sails, lifeboats and wheel.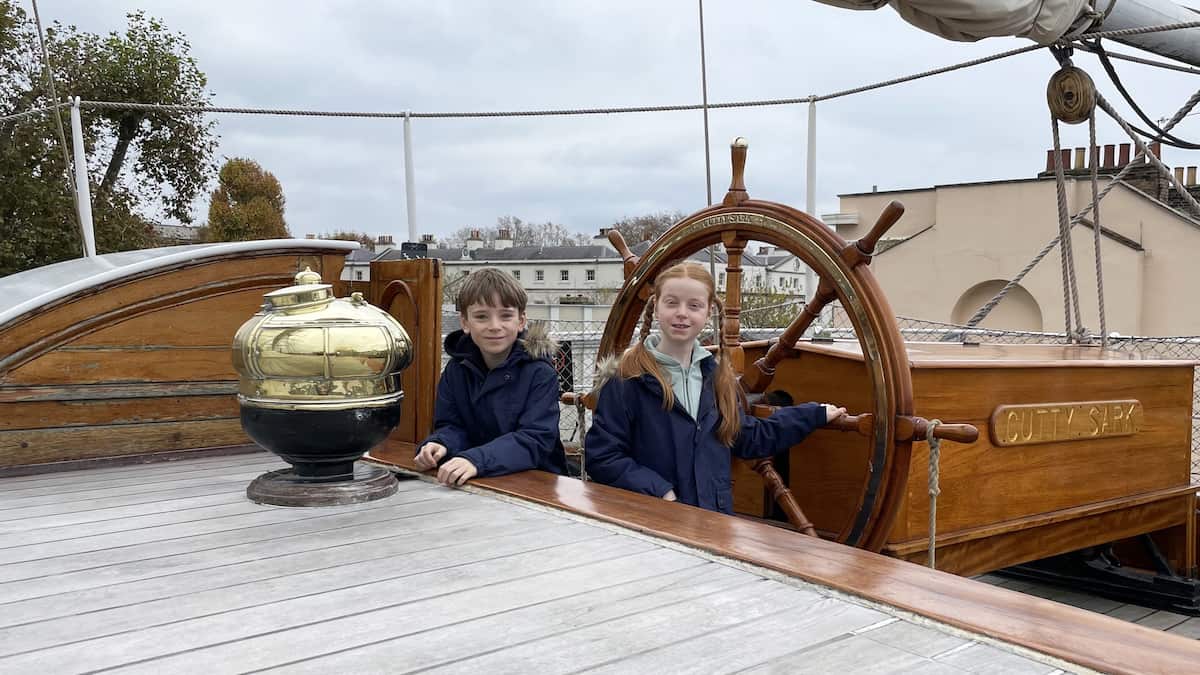 Plus, you can even walk under the ship, see how beautifully restored it has been and learn so much whilst you're there from how to tie knots in ropes to the quickest way to navigate the globe in a cargo ship. It's such an educational but eye opening place.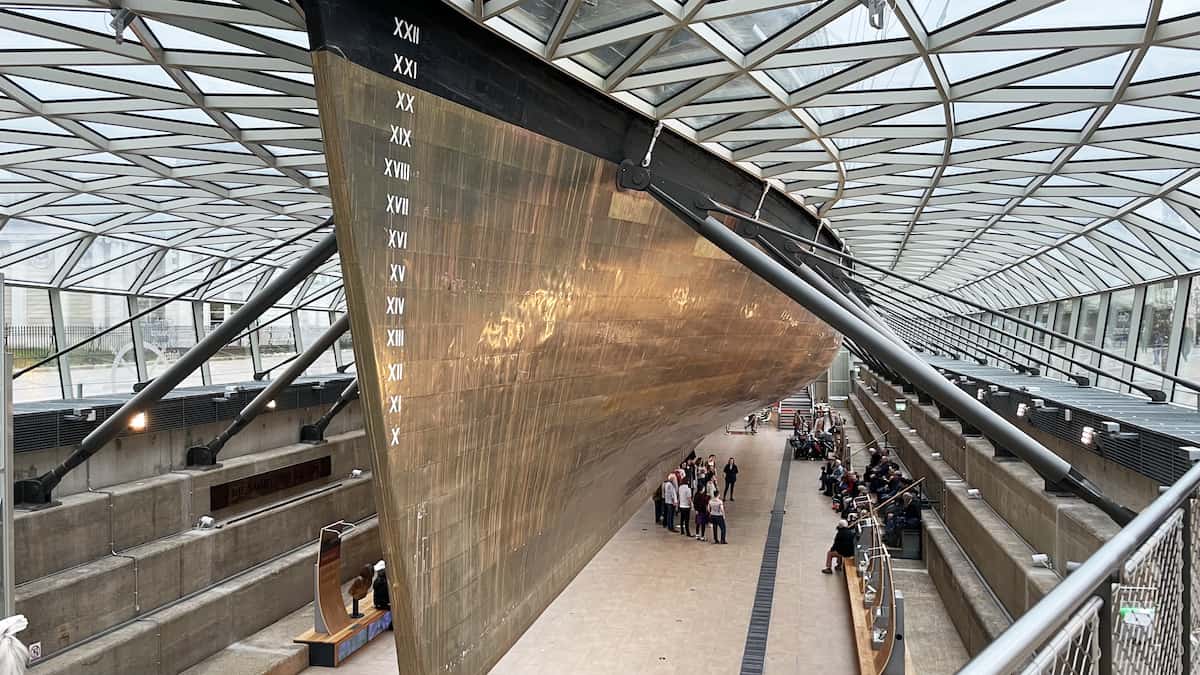 After the Cutty Sark we had some time to pass so had a walk through the Greenwich Foot Tunnel to see Greenwich from a whole new perspective. It's about a ten minute walk each way, fully lit and warm, passing directly under the Thames. You come out on the north bank of the Thames and can see the Greenwich buildings in all their glory.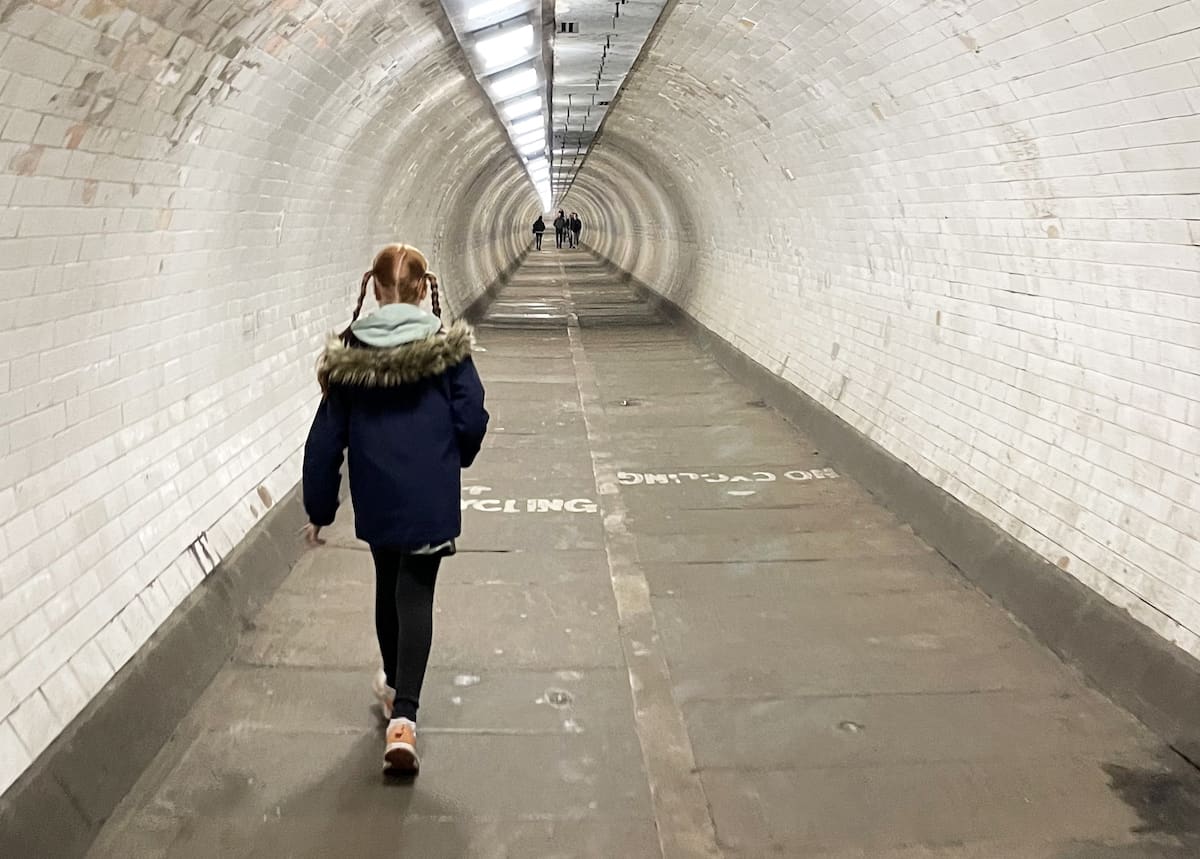 After a short break to appreciate the view we walked back through the tunnel and went to the National Maritime Museum, just a short stroll from the Cutty Sark, past the Old Royal Naval College. The museum is a fantastic place to learn about the stories of exploration and endeavour that have shaped our world today.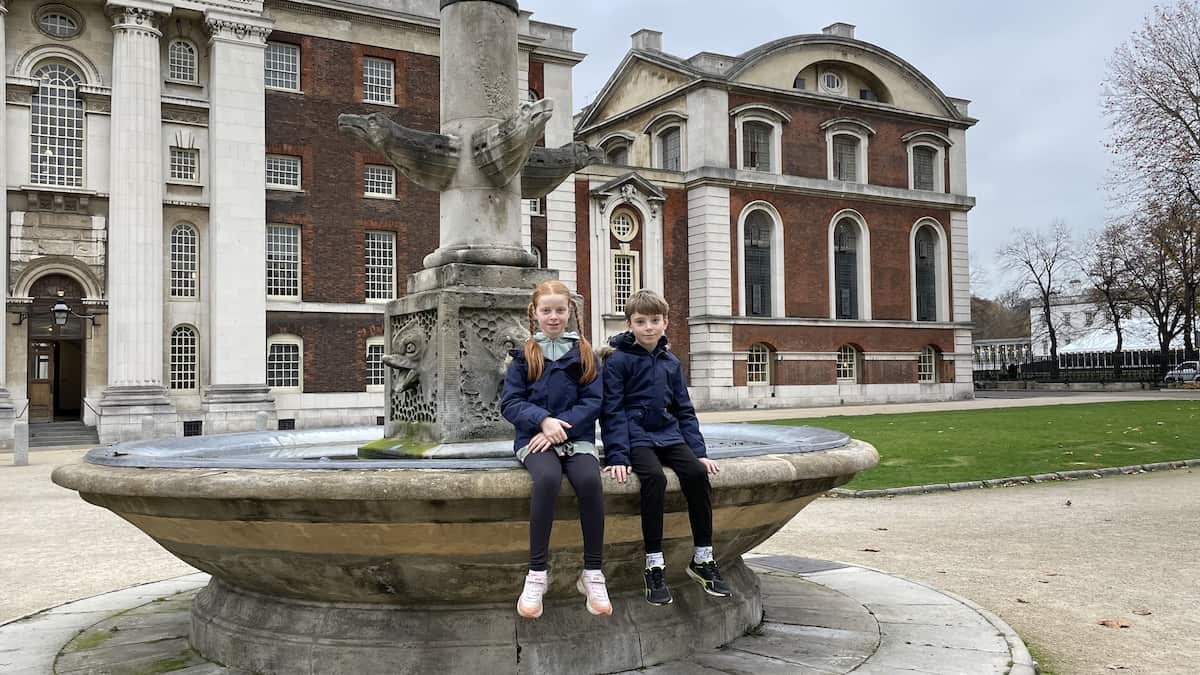 From the uniform that Lord Nelson died in during the Battle of Trafalgar to learning about polar exploration, to seeing Turner's original The Battle of Trafalgar painting and spending time in the hands on children's areas. The Maritime Museum could easily be a full day out.
Our next stop was The Queen's House, right next to the National Maritime Museum. Inigo Jones' architectural masterpiece is the first Classical building in the UK and is now home to an internationally renowned art collection. This includes the Armada Portraits of Elizabeth I together for the very first time
We finished our trip with an hour on the ice at the Queen's House Ice Rink. Well managed and a great size, it was busy but fun and we all had a great time. It's a great place for an ice rink and it was lovely to see Greenwich all lit up in the evening too.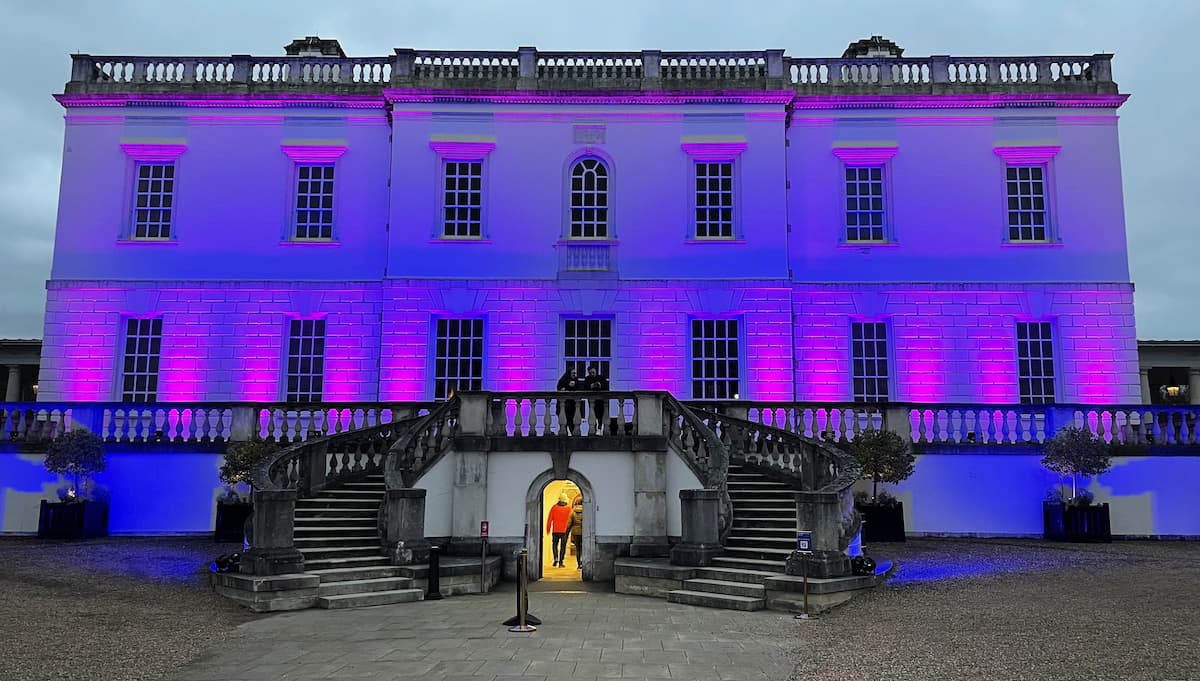 Our second day started with a trip on the Thames Clipper boat. They offer family river roamer tickets at a fraction of the price of standard return tickets that are a great way to see more of the city from a new perspective and so much fun too.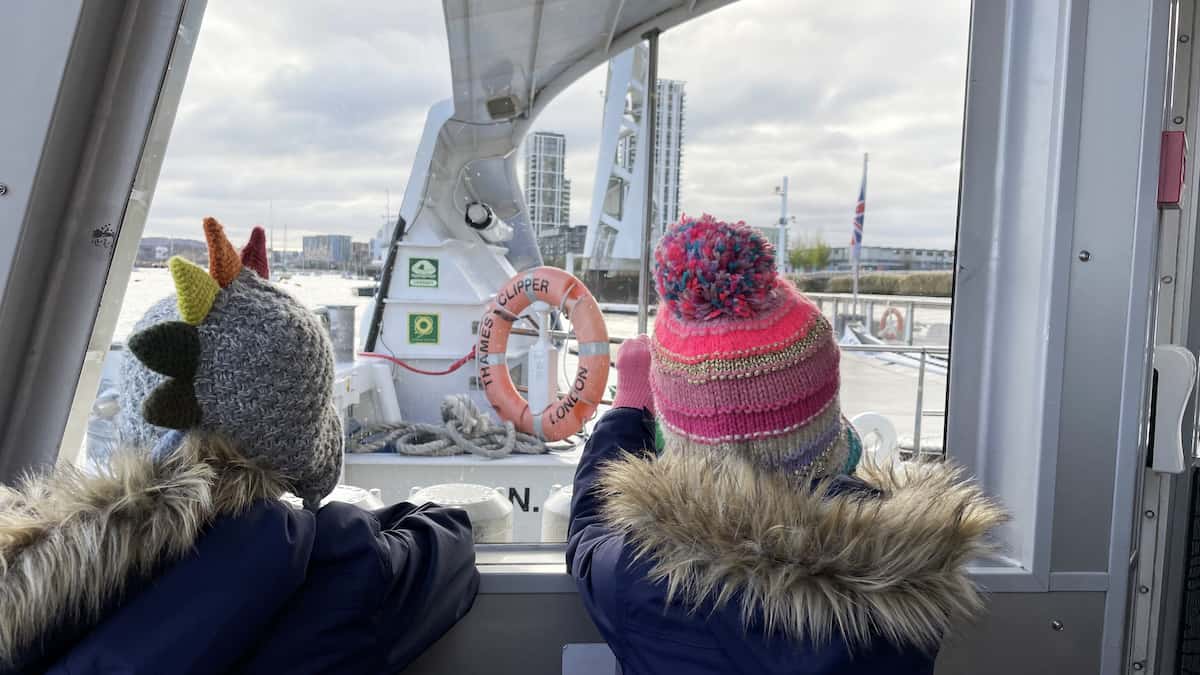 We took the Thames Clipper all the way to the end of the line in Woolwich, seeing the Thames Barrier on the way, before getting off on the return trip at the O2. Greenwich is about an hour walk from the O2 but the Thames Clipper, if you go direct, takes just eight minutes each way.
The O2 has so much to offer if you're having a weekend in Greenwich from a cinema and bowling to trampolining and shows. Mamma Mia the Party looks incredible and there are always amazing concerts happening. Plus, it's a great hub for shopping and with so many places to eat too.
However, we went to the O2 to do Up at the O2, climbing the iconic structure! It's open to anyone over 8 years of age and all equipment is supplied – including good quality walking shoes. There's a full safety briefing and your belongings are looked after safely until you make your way down to the other side of the O2.
It's a fantastic activity and the children loved it. The views across to Canary Wharf and over Greenwich are fantastic and we had the perfect weather for it. It is cold up on top – as you'd expect – but jackets or gilets are supplied to keep you warm and you can take your phone up with you for photos at the top.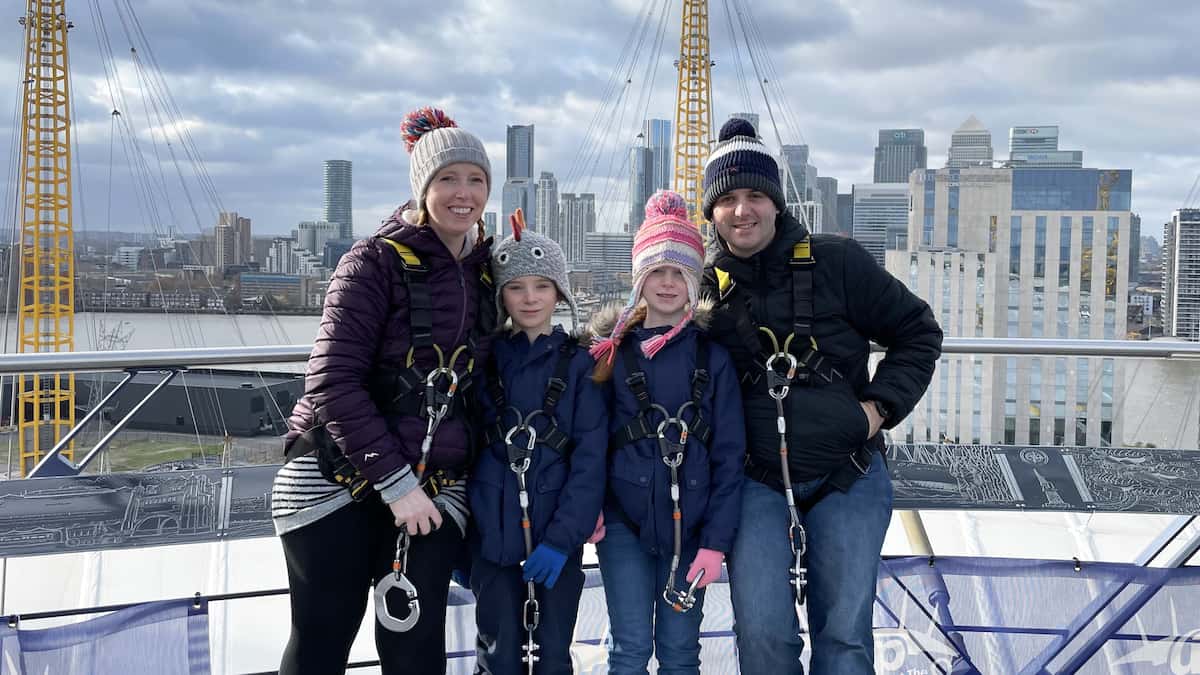 We then jumped on the Thames Clipper back to Greenwich to have lunch and then went to the Royal Observatory Greenwich. Situated in Greenwich Park, it's a fantastic place to spend time even if you don't go inside. It gives incredible views over London and there's such a lovely buzz to the area too.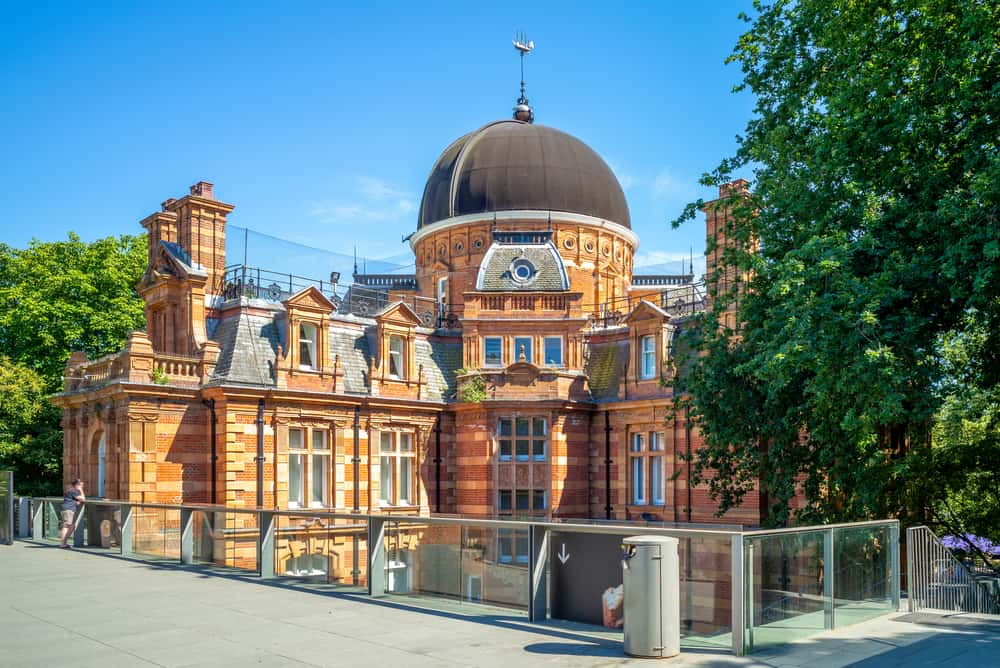 The Royal Observatory is home of Greenwich Mean Time, the Prime Meridian of the world and London's Planetarium. There's so much to see and you can learn about the role the observatory played in the history of astronomy and navigation.
A big part of the Royal Observatory is seeing the Prime Meridian Line which the children absolutely loved before heading into the Planetarium to see a show. There are a few on offer, shown throughout the day, and we've seen a few now. They're always fantastic, giving you a tour of space and the night sky.
Other things to do in Greenwich
If you're looking for more inspiration of things to do in Greenwich this weekend, the Old Royal Naval College is worth a visit. It covers 500 years of history and its Painted Hall is known as Britain's Sistine Chapel. And you could also walk through Greenwich Market, such a vibrant and busy part of the area.
Where to eat in Greenwich
We had dinner at Cafe Rouge on our first night and a late lunch, early dinner at Zizzi on our second day but there are plenty of places to eat in Greenwich. From the cheap and cheerful offerings of McDonalds and Nandos to independent restaurants and plenty of coffee shops and cafes too. There are eateries to suit all budgets and appetites.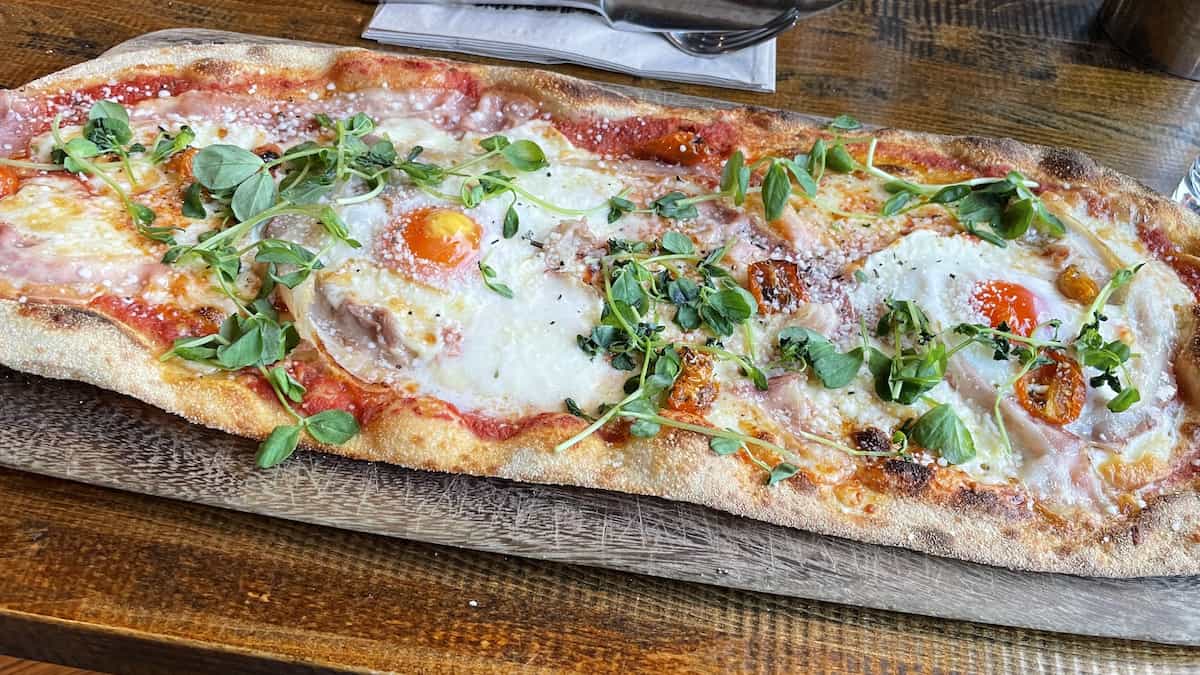 Can you spend just a day in Greenwich?
You can definitely visit Greenwich London for a one day trip but you would have to pick your top things to see and do. 48 hours in Greenwich gives you a lot more flexibility to fit more in and also go at a nice pace to not be rushing around the area. If you're going on a Greenwich day trip for the first time I'd recommend going to Greenwich Park, seeing the Royal Observatory, taking in the Cutty Sark and finishing off with the National Maritime Museum if you have time – you can then save the O2 for another visit.