Back in February I drove to The Baby Show with some friends and the journey took us past the Emirates Air Line London Cable Car. I hadn't seen or heard of it before then and at the time it looked like the strangest thing I had ever seen – more suited to a ski resort than London! But jump forward a few weeks and Hubby, his parents and I found ourselves passing the Cable Car so planned to take the children on it as a new experience.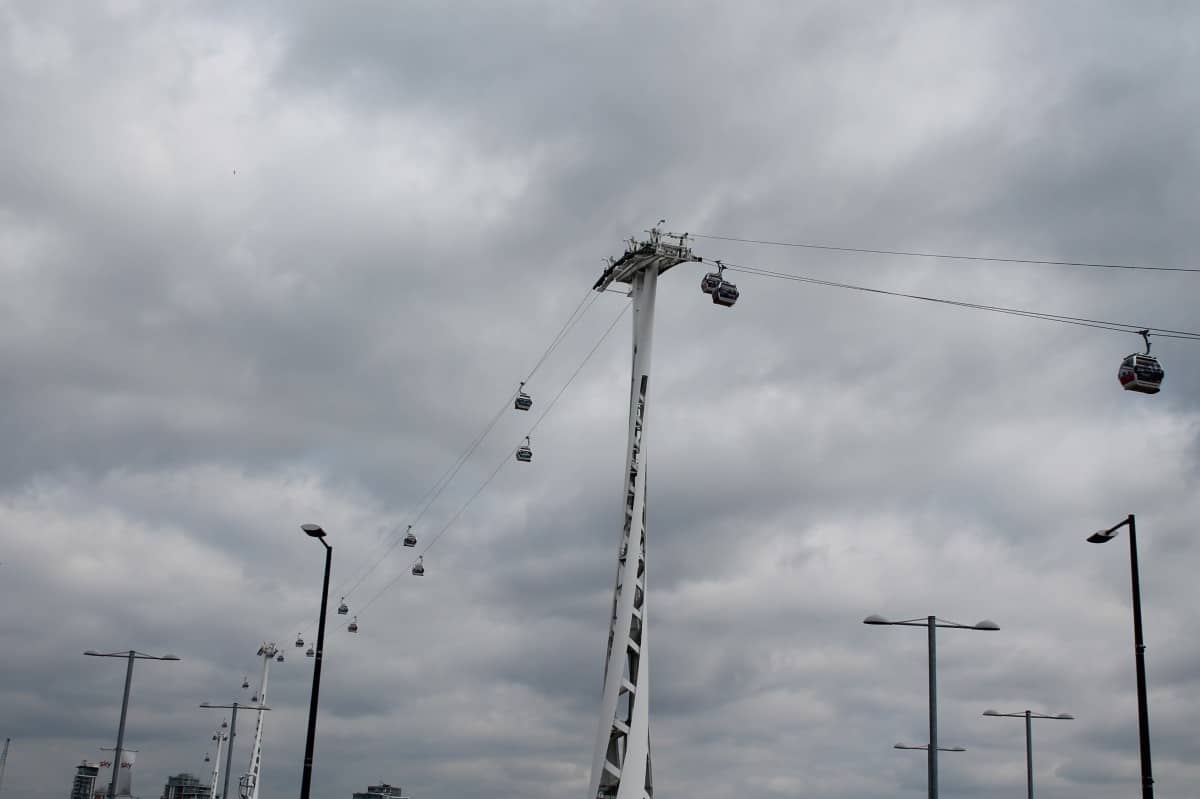 What is the Emirates Air Line London Cable Car?
The Emirates Air Line is part of the Transport for London public transport network and crosses the River Thames between Greenwich Peninsula and the Royal Docks, just five minutes from the O2 by North Greenwich Tube station. Cable Car Cabins arrive every 30 seconds and flights are approximately 10 minutes each way.
When we arrived at the Emirates Air Line we found there was plenty of parking for just £5 and the area was really clean and well looked after. The Emirates Air Line terminal is pretty much a solitary building aside from a Cafe attached. One thing to be aware of is the only toilet at the terminal is in the cafe – and for use of cafe customers only.
The website tells you not to bother booking in advance but I am glad that Hubby's parents booked online as there were constant queues for the ticket machines – as well as queues for the cable cars once we had made our way through the turnstiles.
The Emirates Air Line Cabins hold up to 10 people and they are pretty strict on the fact that if there are less than 7 people in your group you will need to share a cabin. Private cabins are available at an extra cost.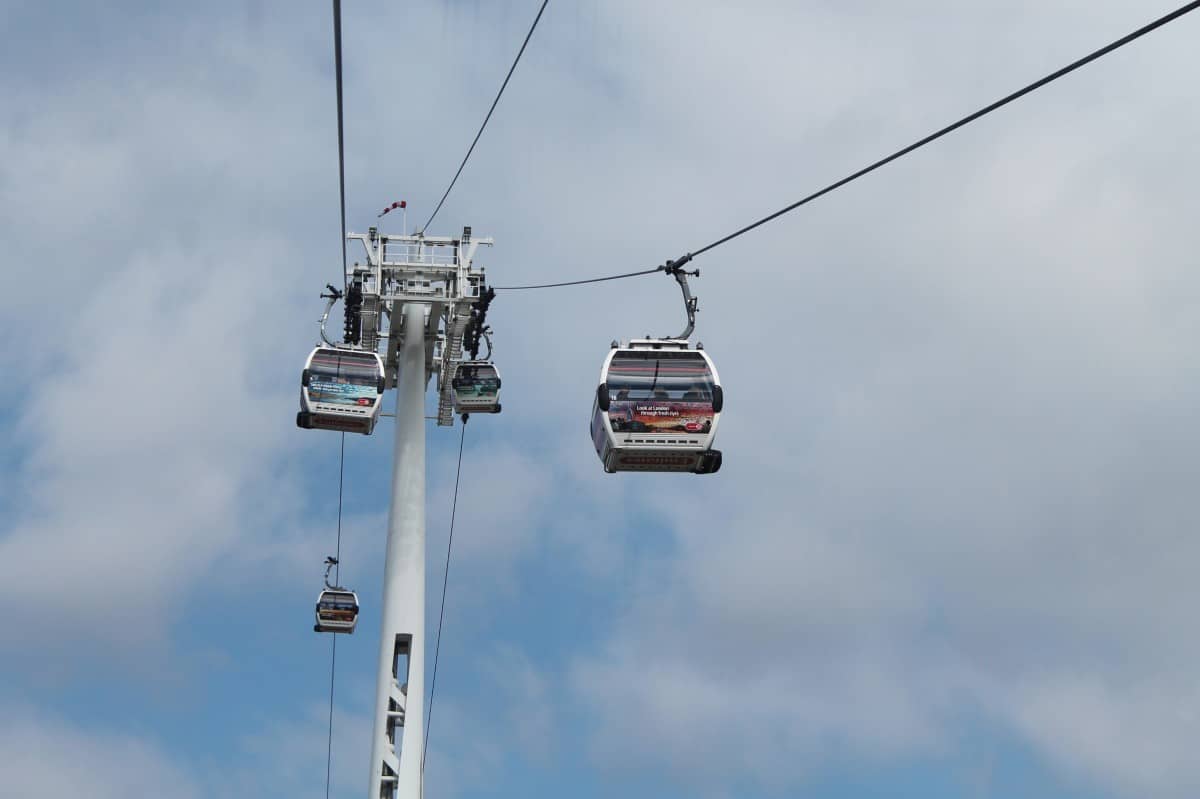 What is riding the Emirates Air Line London Cable Car like?
The ride in the cabin was pretty smooth and the ten minute crossing time was long enough to see a great view and plenty of sights. There's a commentary played into the cabin to give you relevant information and you're also given a card that helps you to spot all the famous structures nearby.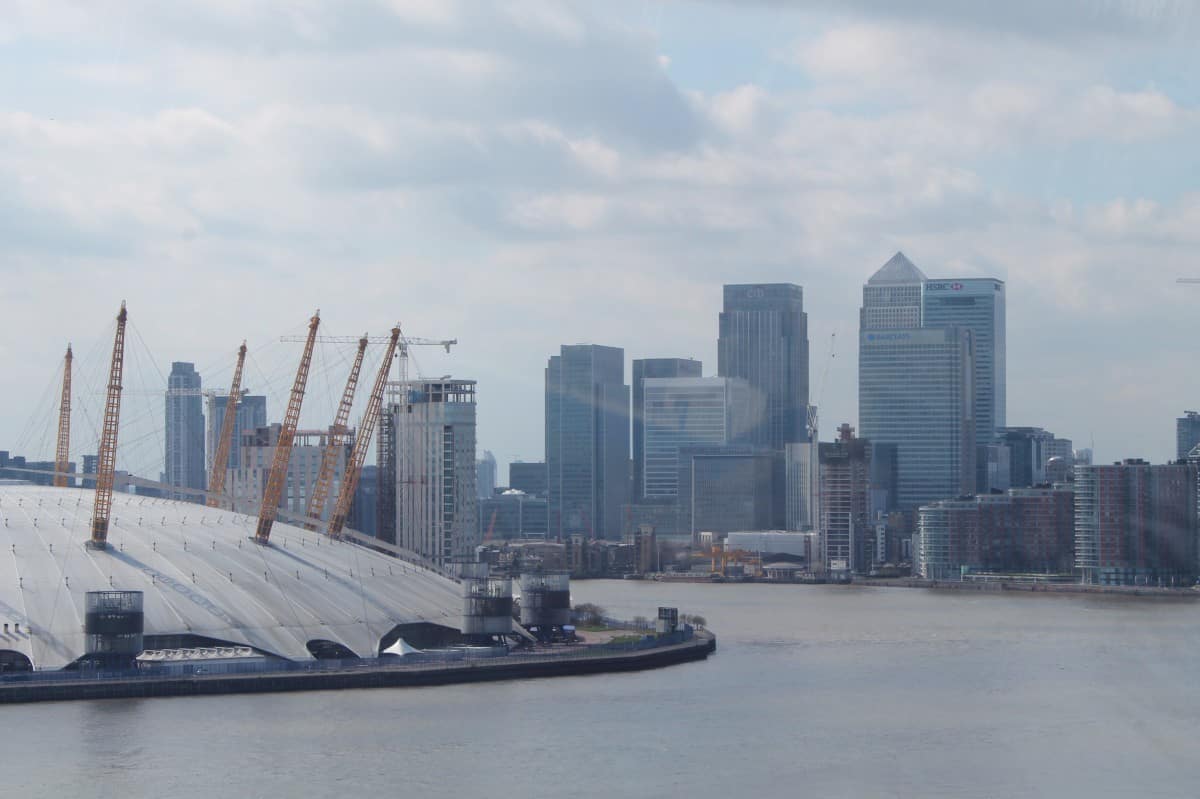 From the cable car you get a great view of docklands, the O2, Canary Wharf, the Gherkin, the Shard and plenty of other London landmarks. If you have booked a return journey you are able to stay on the cabin and go back round rather than disembarking although if you wanted to get out at the other end you could do and return on a later crossing.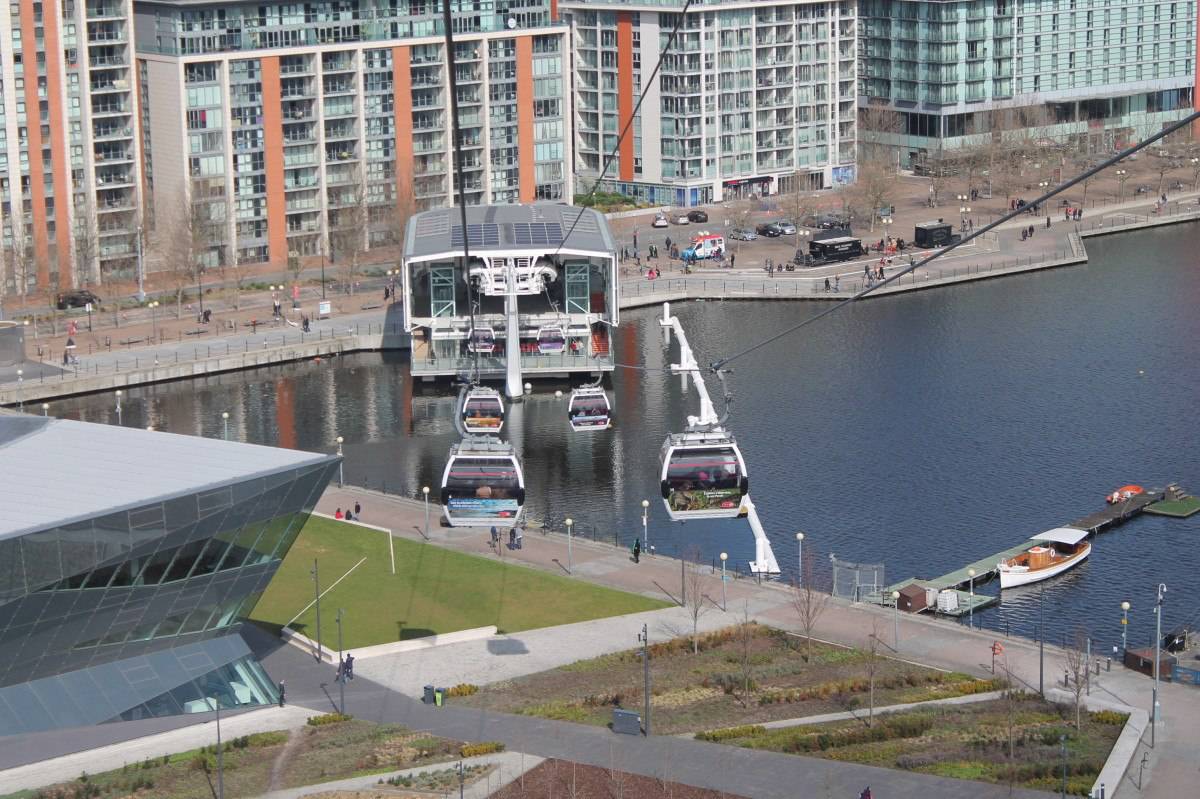 As a family we all really enjoyed the Emirates Air Line experience and it's definitely worth doing if you are in the area. Children under 5 travel free and an adult return ticket is £10.70 although it would work out as £6.80 if you had an oyster card.