We stopped off at a National Trust property on our way to Cardiff that we hadn't been to before – Dyrham Park – to break our journey up. It's only now, a month later, that I realise I didn't write about it, maybe only mentioning it in passing but it's such a beautiful property that I really needed to dedicate a post to it.
I knew nothing about Dyrham Park before we arrived in the incredibly muddy car park. There was a bus down to the main house but we decided, after a couple of hours in the car, that we would stretch our legs and walk.
It takes about fifteen minutes to walk to the house, all downhill – and uphill on the way back to the car. It's a beautiful walk, either down a treelined road or across country down a pretty steep hill but for the walk down we decided to stick to the road and the children loved spotting the house from high up on the hillside.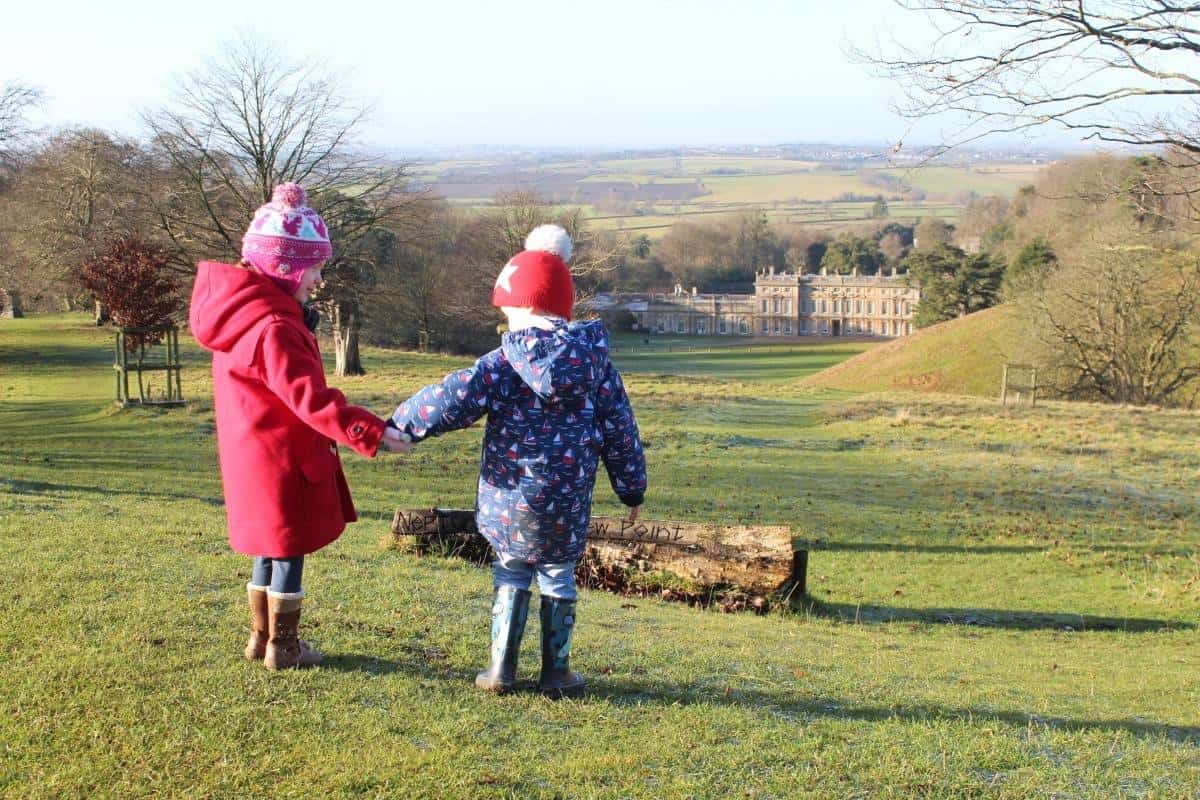 Although Dyrham Park was a really impressive building we were sad to find that inside there wasn't much to look at, just a few empty rooms full of exhibition materials and the kitchen. Everything else was closed off to the public.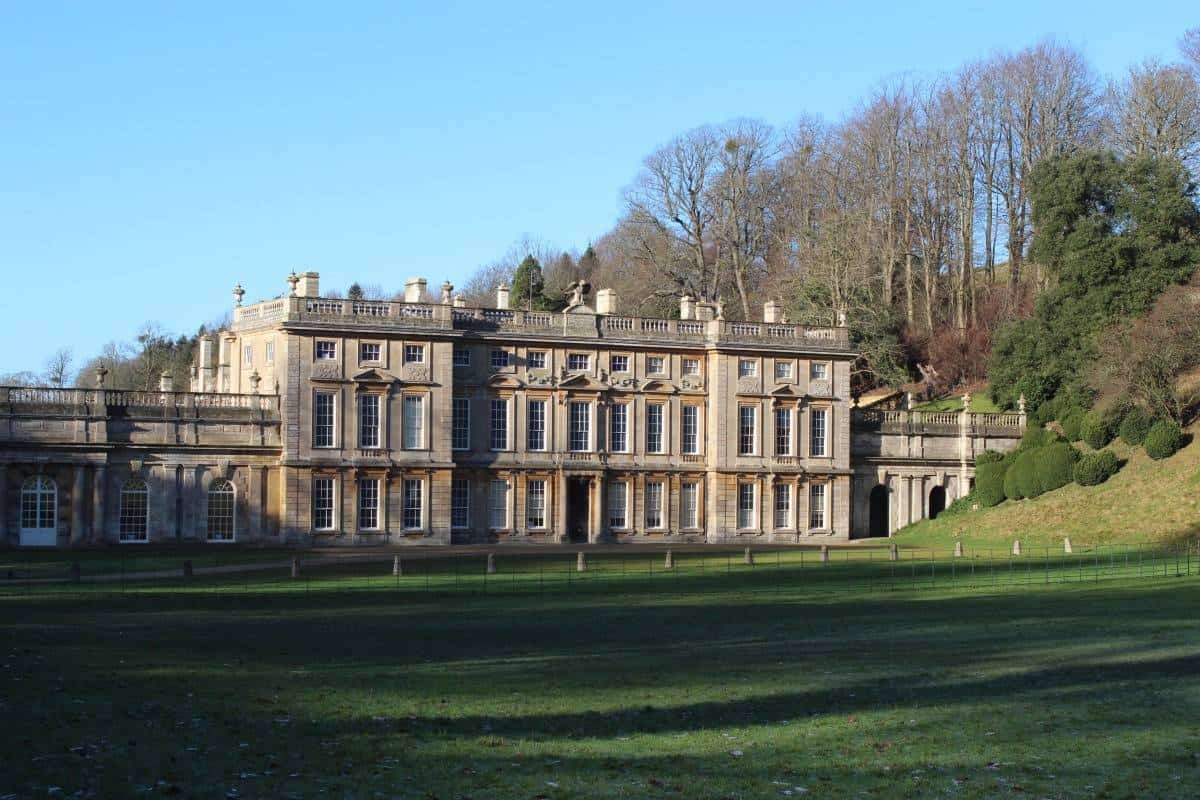 But, we went for a walk around the gardens and loved it. The gardens definitely made up for the disappointing house. There were big paths for the children to run down, lots of water features and beautiful flower beds. It was wonderful to explore and the icing on the cake was the church.
St Peter's Church sits in an elevated position behind the main house and is simply beautiful. On the crisp winter's day when we visited the church was just so inviting, with a lovely tree lined path up to it and benches to sit on. It was an unexpected highlight.
After we'd thoroughly explored Dyrham Park we went for lunch in the tea room and really this let the visit down. The tea room was badly laid out, not very well organised and crammed with tables – that people sat at before they'd even ordered. It wasn't the best lunch break we've ever had at a National Trust property and could be so easily improved.
After lunch we headed back to the car, choosing to walk up the steep hill as we couldn't find where to find the shuttle bus stop – again, a sign would have been much appreciated and would have told us when to expect the shuttle too. But, we had a lovely but tiring walk back to the car, ready to carry on our drive.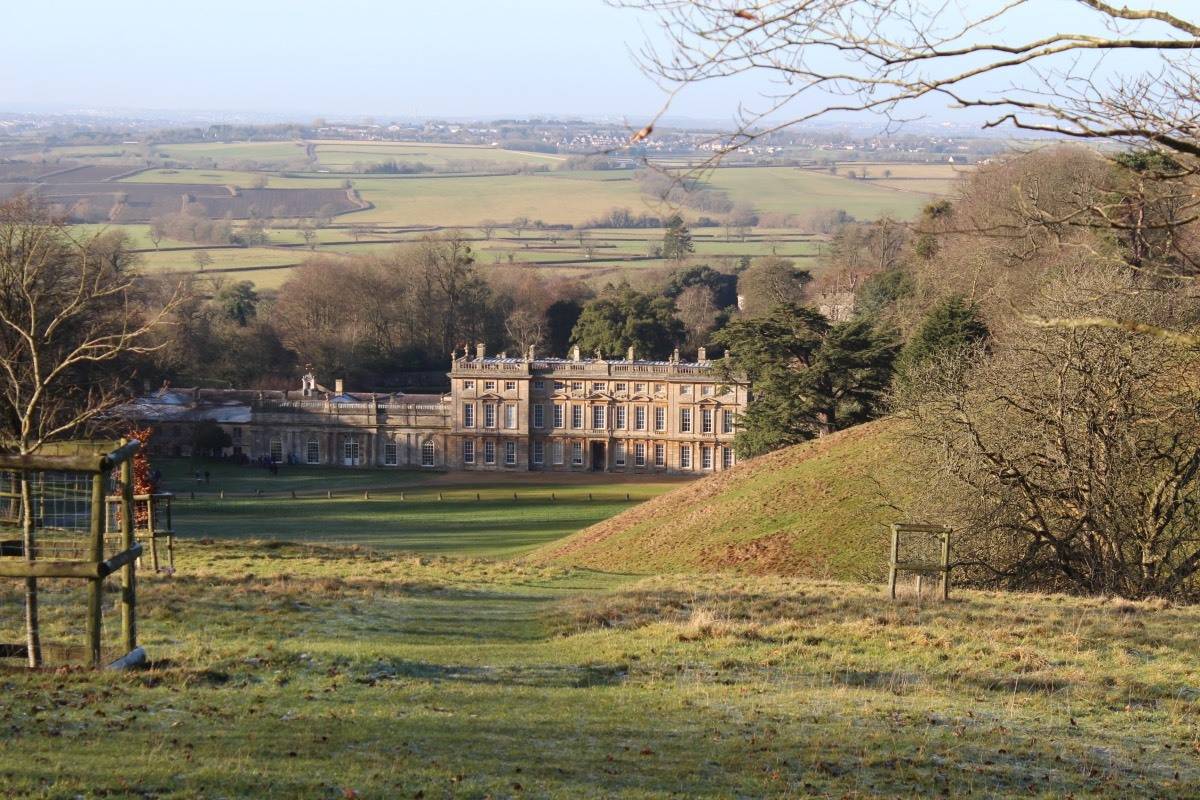 National Trust properties are always a great way to break up a long journey and with National Trust membership it doesn't matter if we stay an hour or all day and it means National Trust are always our first port of call when looking for a rest stop.