Disclosure: We were invited on this break for the purpose of this review however all opinions are my own.
We love exploring the UK as a family and finding family friendly places to stay. When we went to Wales to visit The Royal Mint Experience, we stayed at the Mercure Cardiff Holland House Hotel and Spa for the night. I didn't know much about the hotel before we arrived but we were able to park underneath the hotel, with plenty of availability for just £12 for the night and checked in easily.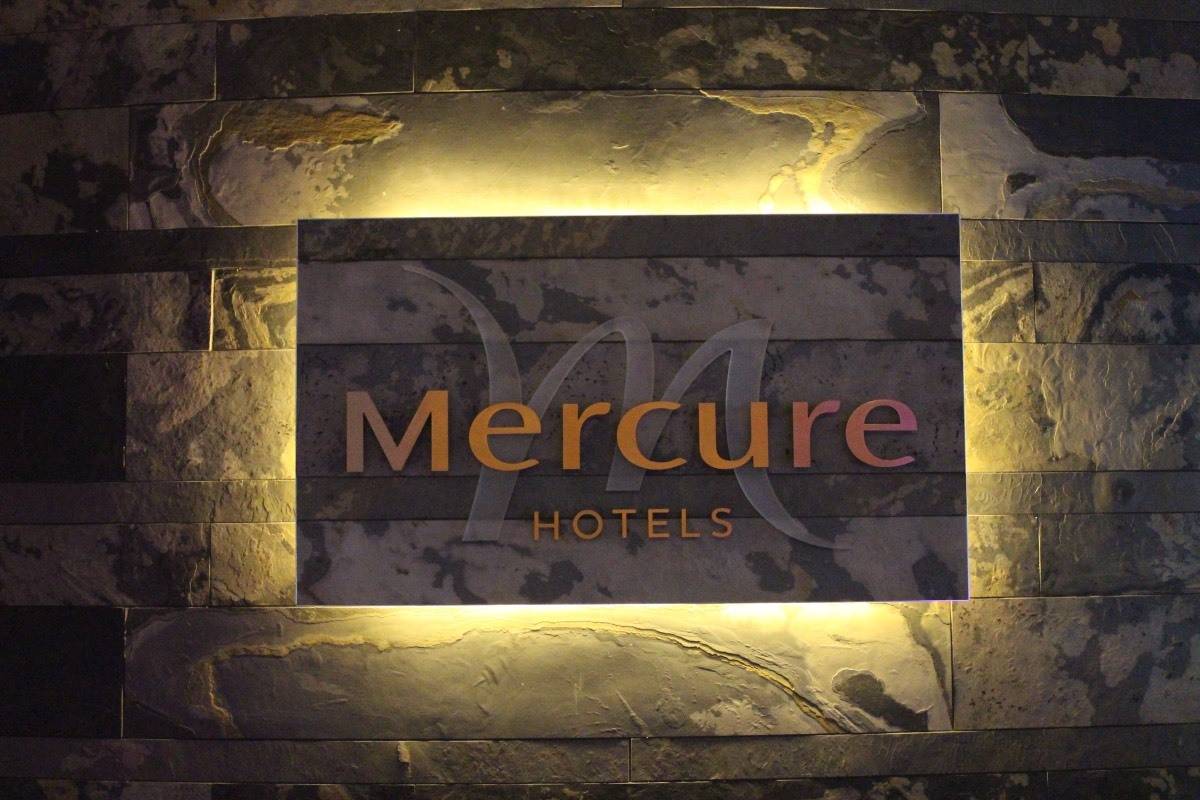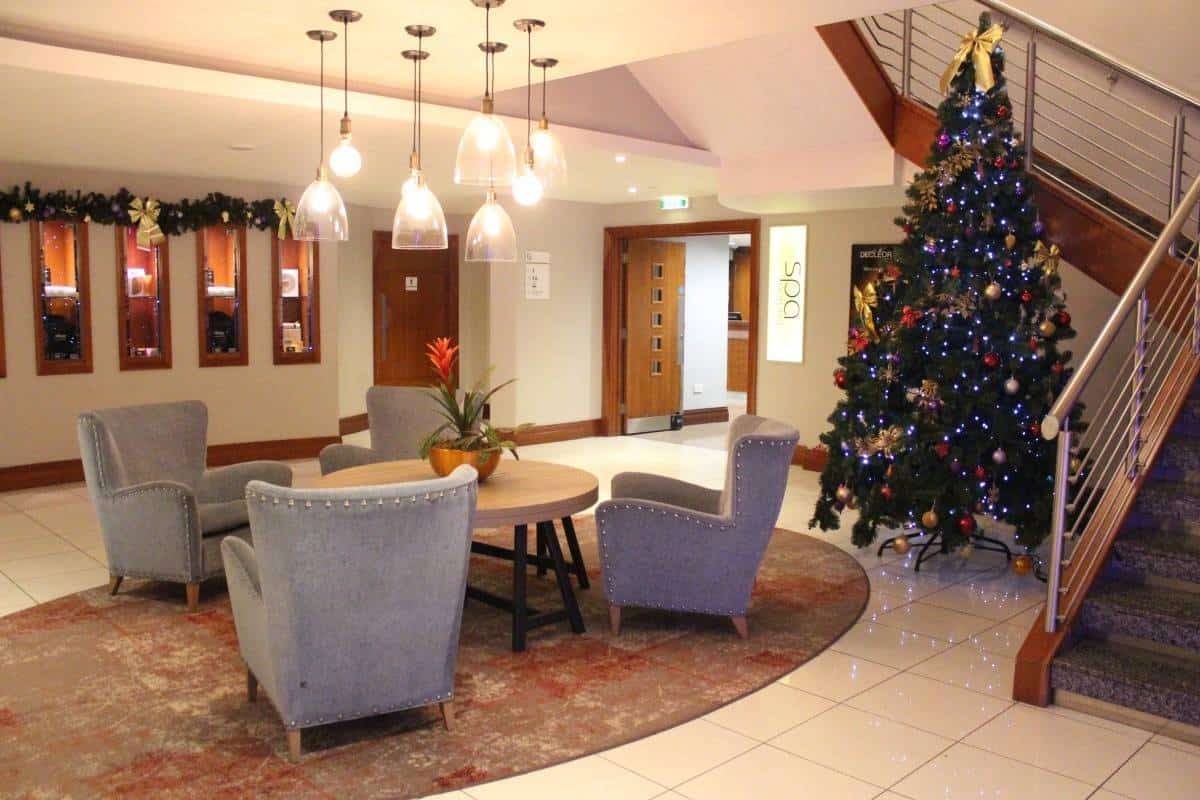 The hotel was beautiful, still decorated for Christmas and with plenty of places to sit and relax. The whole hotel had a really welcoming feel and the staff were really friendly and helpful. We had a Junior Penthouse Suite for the night, on the top floor, and when we got to it we were so impressed with the size.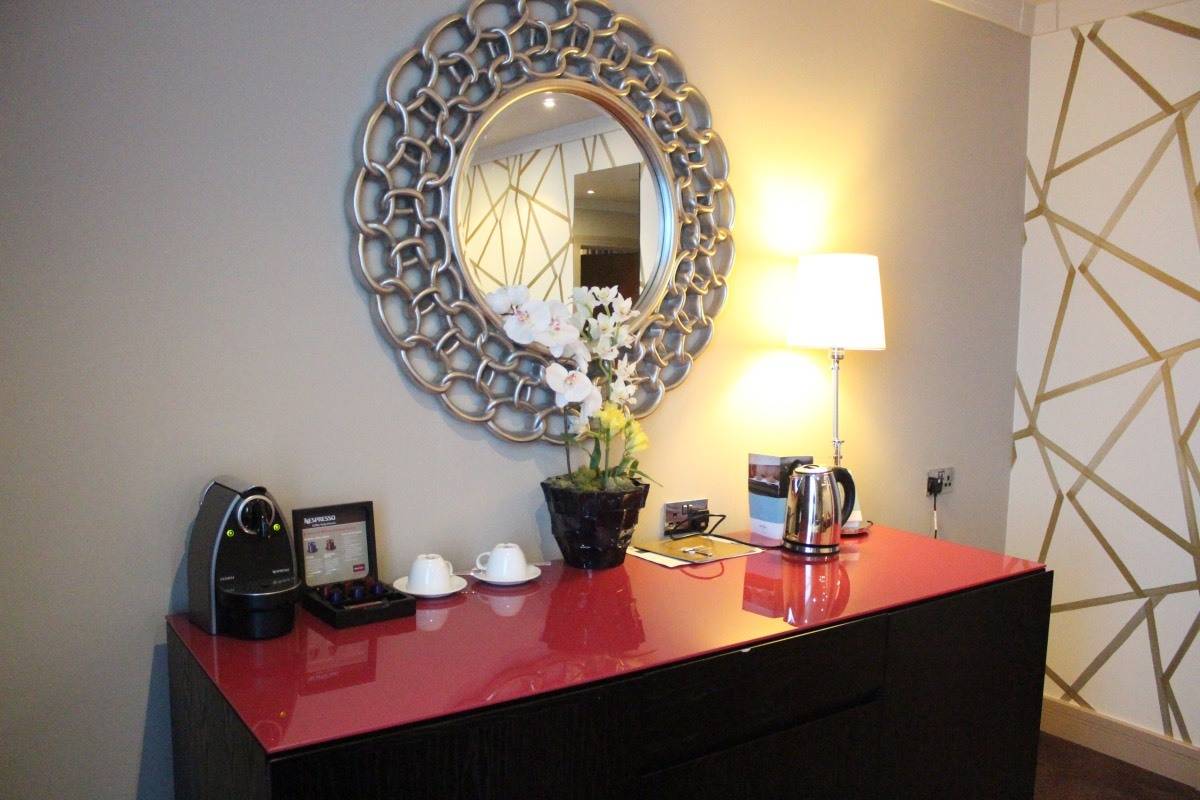 For a family the Junior Suite was perfect. It had a bedroom with enough space for extra beds for the children. One was set up when we arrived and another appeared soon after we'd contact reception to ask for it. The main bed was huge – easily queen sized.
There was also a lounge area complete with tea and coffee making facilities and a complimentary mini bar of soft drinks and snacks. The room also had a bathroom, separate toilet and even an entrance hallway. The bathroom had so many fluffy white towels and complimentary toiletries too.
The room had dual aspect windows, giving amazing views over Cardiff. Unfortunately there was a lot of local building work going on but it still gave a great view of sunrise and the night sky after the sun had set.
We went out for the evening into Cardiff and realised the hotel was just a couple of minutes walk to the city centre. It was so well located for any trip to the city and the perfect base to explore.
When we got back to the hotel it was time for bed. The children's beds were camp bed style but perfect for them. The room had built in air conditioning which was great although when we put it on the heating mode it was quite noisy so we had to turn it off overnight. A quieter heating option would have been appreciated.
But the children slept whilst Dave and I watched TV in the lounge. It was so nice to have a hotel stay where we had a separate place to go whilst they fell asleep – and not having to hide in the bathroom like we usually do.
We all slept really well although it did get quite cold at night without the heating on – and the pillows were a bit too firm for me. Other than that we all had a great night's sleep and couldn't wait for breakfast.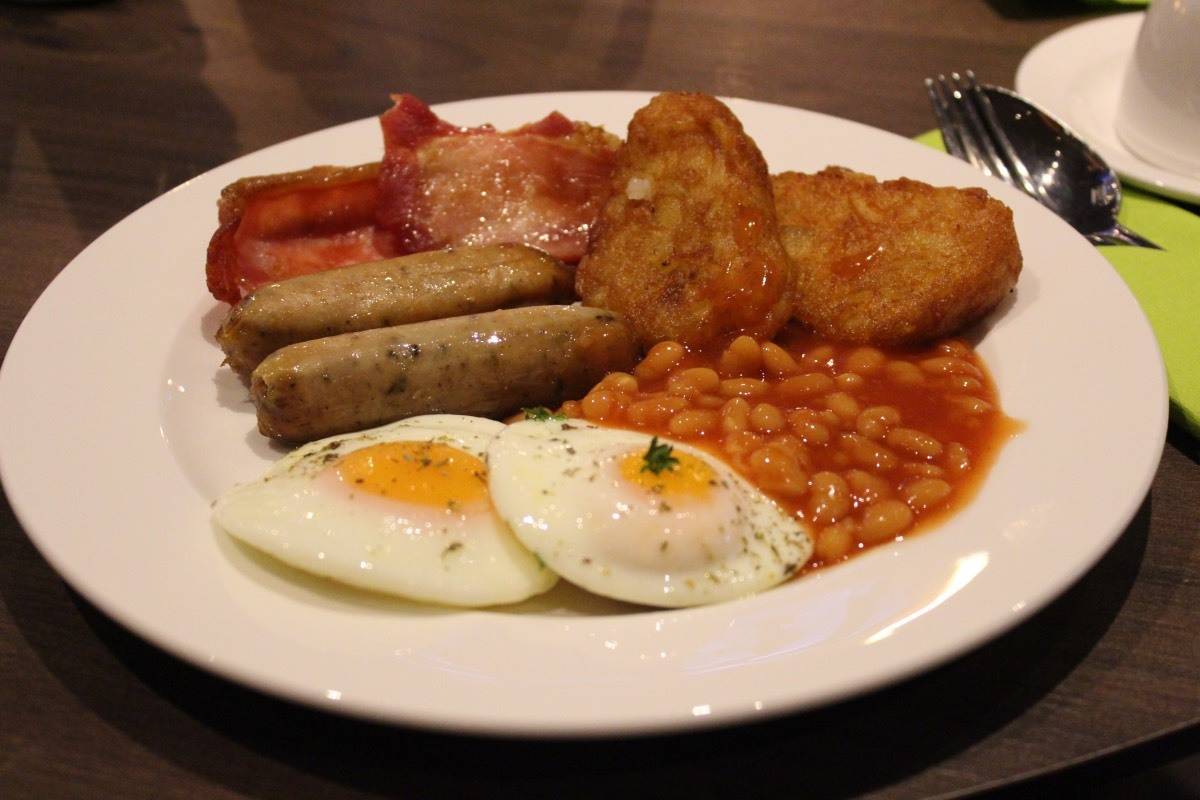 Breakfast was served buffet style in the hotel's first floor restaurant. It was a fantastic spread of cooked options, fruit, pastries, juices and hot drinks. We love a hotel breakfast and the Mercure one didn't disappoint and set us up well for the day ahead.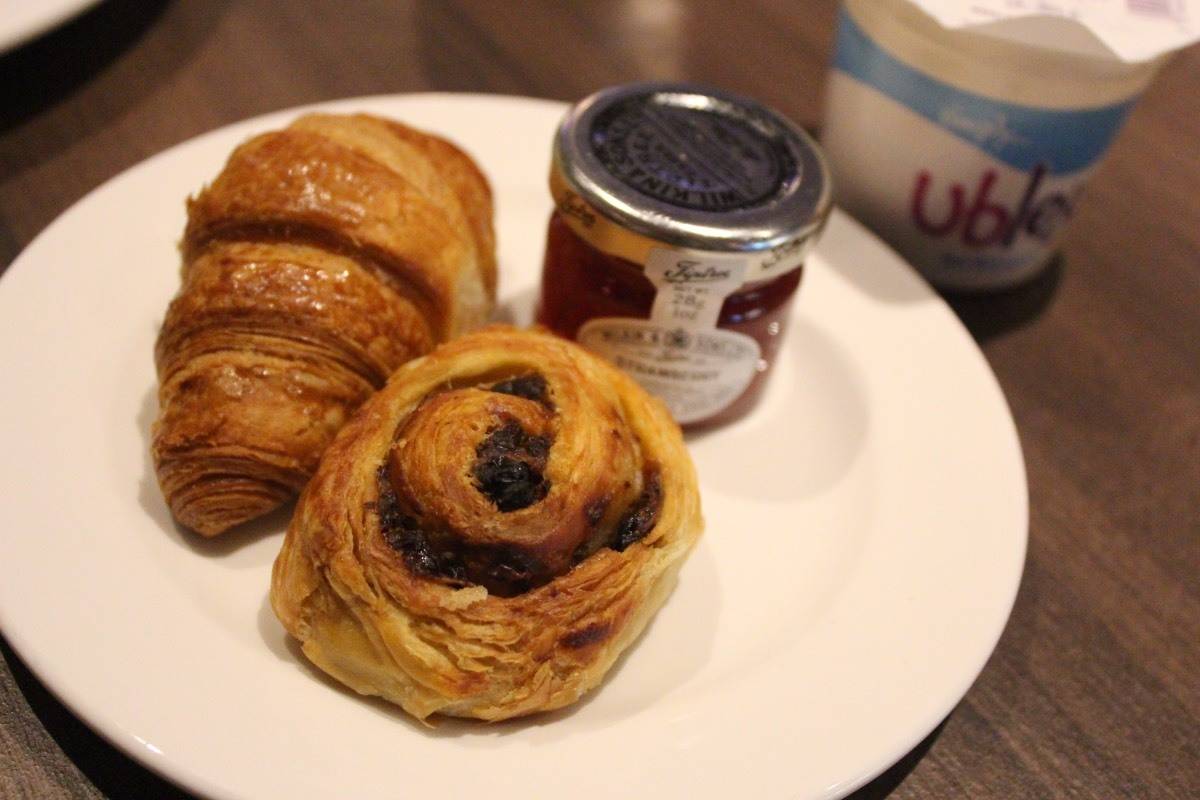 The whole restaurant and bar area looked like the perfect place to eat, drink and relax. We would have dinner there in the evening the night before if we hadn't already had plans and it looked like such an inviting space.
The Holland House hotel also has a fully equipped health suite and spa – with pool, gym and treatments available. We didn't get a chance to use the facilities but they would definitely be an added bonus if you are planning on visiting for a spa break at any point. Use of the facilities is included with your stay and the only additional cost is for any treatments.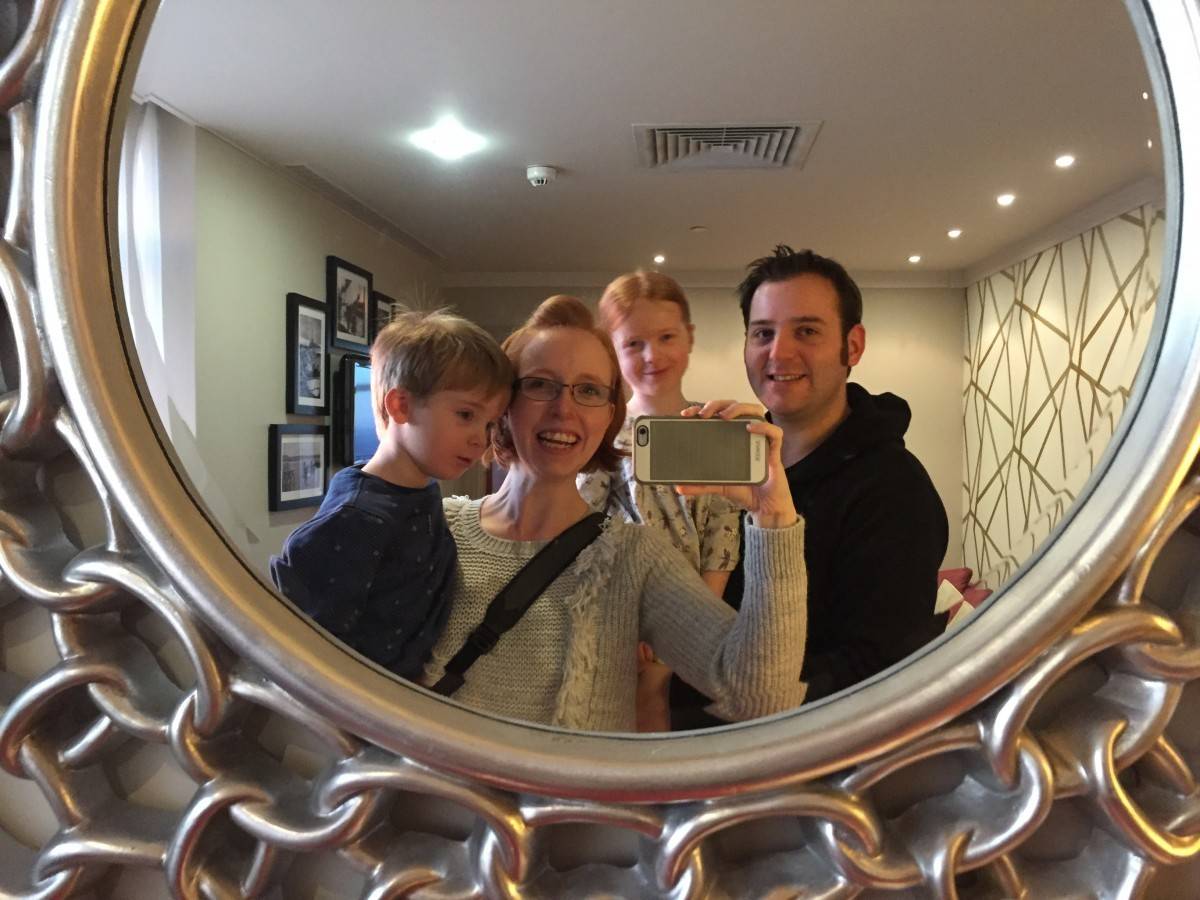 We had such a nice stay at the Mercure Cardiff Holland House Hotel and Spa and would definitely stay there again. It's the perfect place to stay in the city – with parking being an added bonus. It was family friendly and just such a nice place to stay.