When we went to Florida we booked a few extra things that we thought would be nice to do and make our holiday a different experience to the one we had back in 2018, the last time we were in Orlando. One of the things we booked was the Seaworld Dine With Orcas experience.
Dine with Orcas at Seaworld Orlando
Dining with orcas – or killer whales – is billed as Orlando's most immersive and memorable family dining experience. You get to dine next to the orcas and watch the specialised care they receive daily. The experience shows the relationship shared between the animal care specialists and whales and teaches the unique characteristics of the orcas as well as the small steps we all can take to help save the oceans and preserve natural habitats.
The Dine with Orcas food and drink
The Dine with Orcas Seaworld Orlando experience was easy to find within Seaworld, right by the orca stadium. There was a special dining check in area where we told our names and were shown to our seat. Even though we arrived early, at about 12:15pm ready for the 12:30pm start, our experience started straight away.
The experience has a select menu for the meal that you can see when you book your tickets. We were brought our starter salads our that came with a choice of dressing and our drinks flowed freely. We only had to pay extra for any alcoholic drinks but as soon as our sodas were empty they were replaces.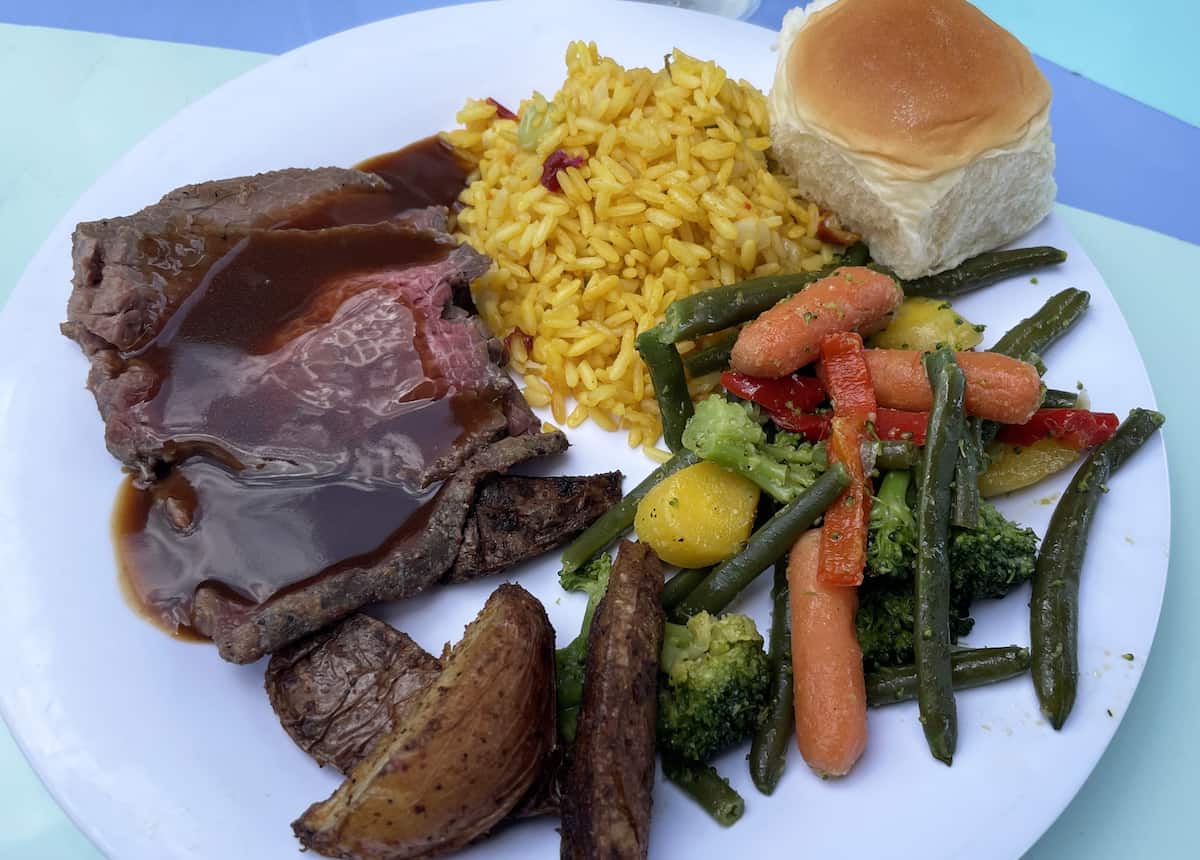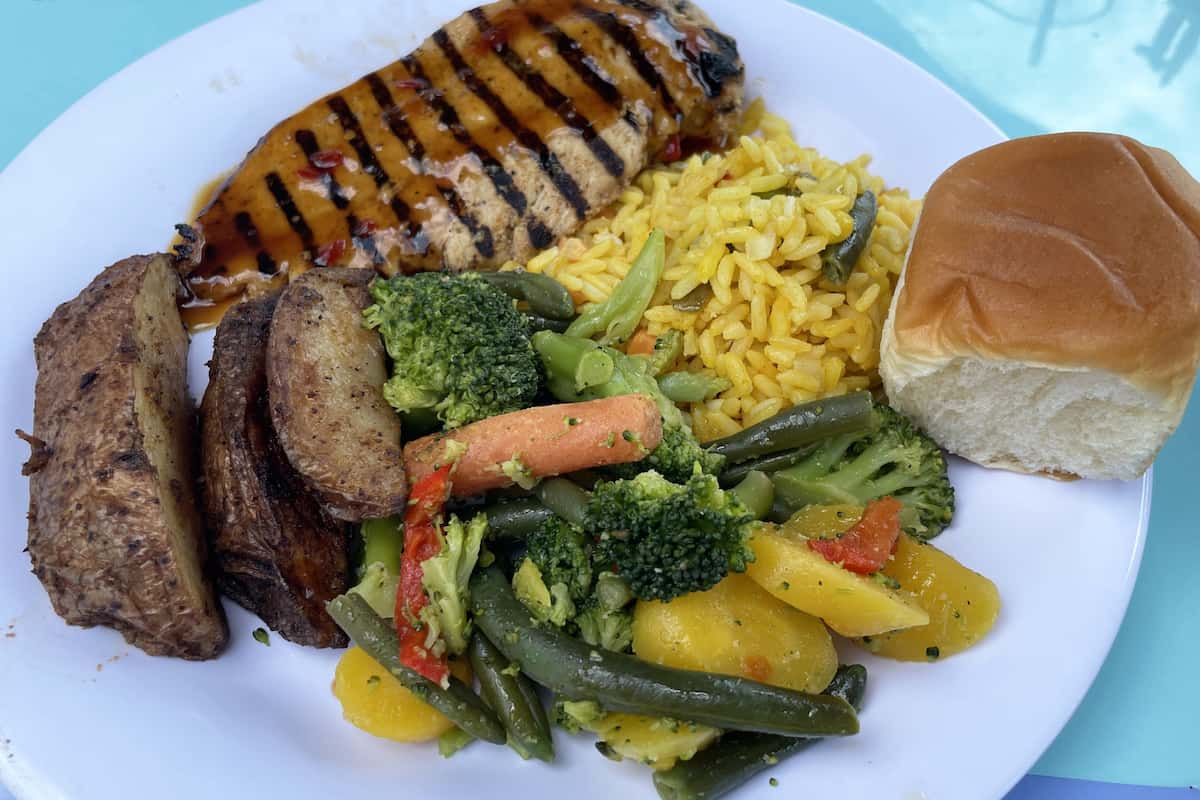 For our mains we had a choice of herb roasted beef, grilled chicken or pan seared salmon that were all served with roasted vegetables, herb roasted potatoes and yellow rice plus a dinner roll. There was also a vegetarian option of creamy alfredo penne pasta.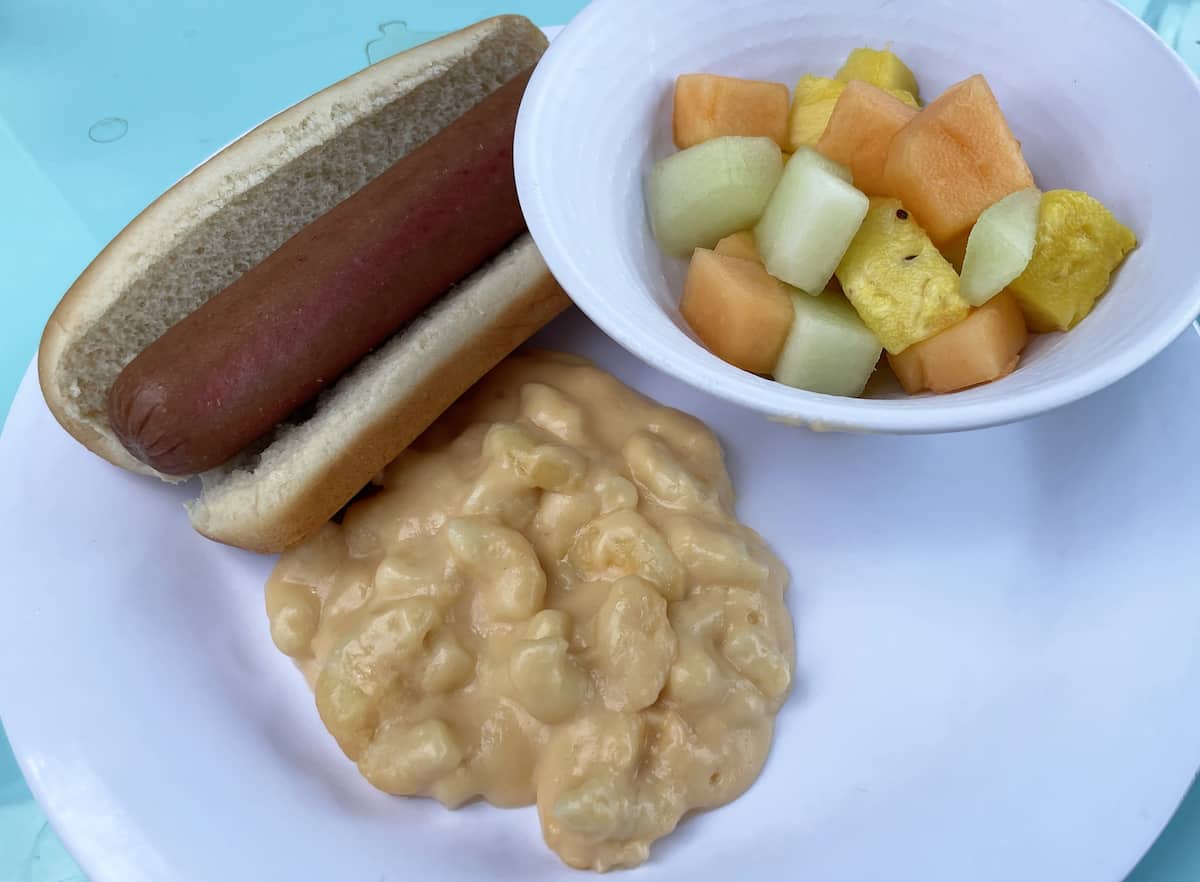 Children had a choice of hot dog or chicken nuggets served with macaroni cheese and fruit salad. There was also the creamy alfredo penne pasta vegetarian option served with a fruit salad. For dessert each table was given a platter of cakes and cookies to share which was absolutely delicious.
The Dine with Orcas Experience
At 12:30pm the orcas were brought into the pool next to where we were sitting after their Seaworld show had finished. It was explained to us that the orcas weren't going to be doing anything choreographed or scripted in any way, this was their relaxation and play time so it would be led by them.
At about 12:45pm one of the animal care team spoke to us about the orcas, introducing them, talking to us about their routine and talking us through some of their characteristics. The orcas then spent about twenty minutes with us, interacting with the care team, jumping out of the water and showing off a little bit for us.
Unlike the main shows, our time with the orcas felt really natural. They did what they wanted to do and we watched quietly from the sideline. The tables were spread out around the side of the pool to give the best view and we were seated outside the main restaurant, right next to one of the platforms the orcas lazed on.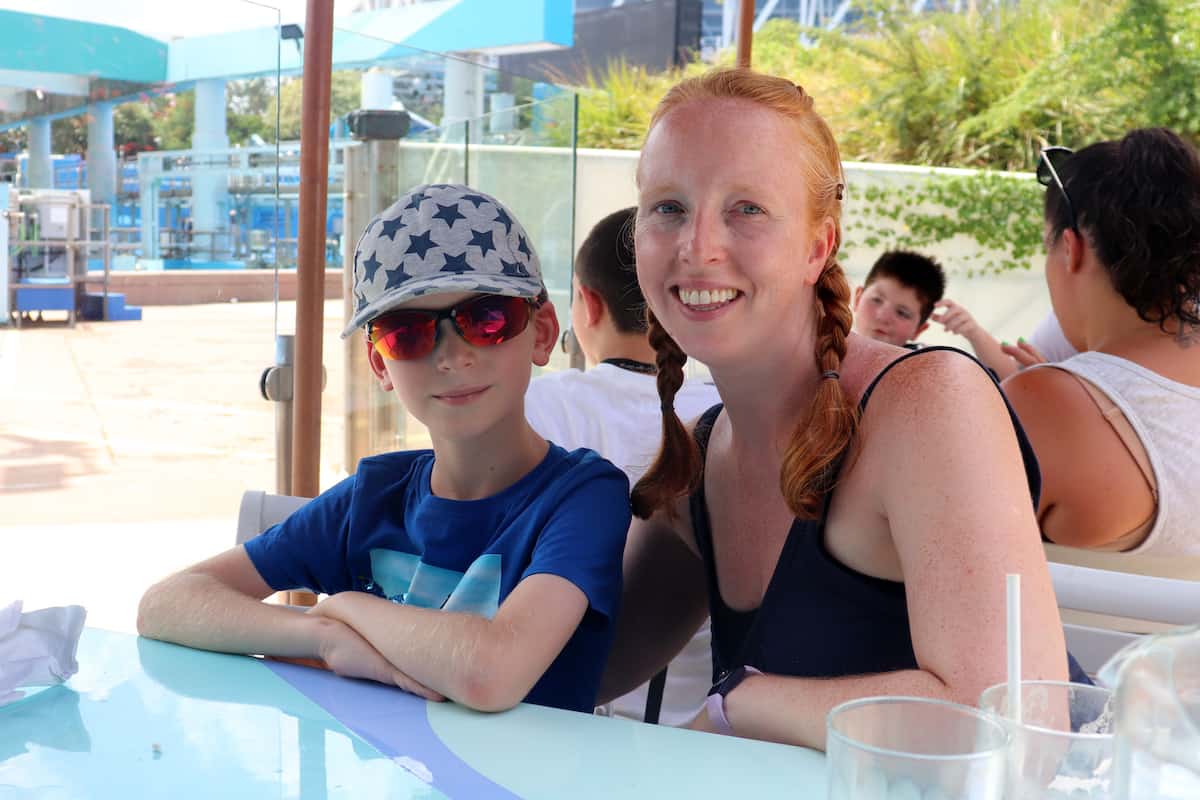 After the orcas went back into their home environment, the care team stayed with us to answer any questions. They happily spoke to us about the orcas, their jobs and life at Seaworld and they didn't seem in any rush. The whole experience felt really unhurried and intimate.
Is dining with orcas at Seaworld worth it?
We really enjoyed our Dining with Orcas experience and thought it was great value. The food was fantastic quality and we got through at least three big drinks each as well as a couple of jugs of water. Plus, we had an hour to sit down and relax in the restaurant which broke our day up nicely and around 40 minutes of that time was spent with the orcas too.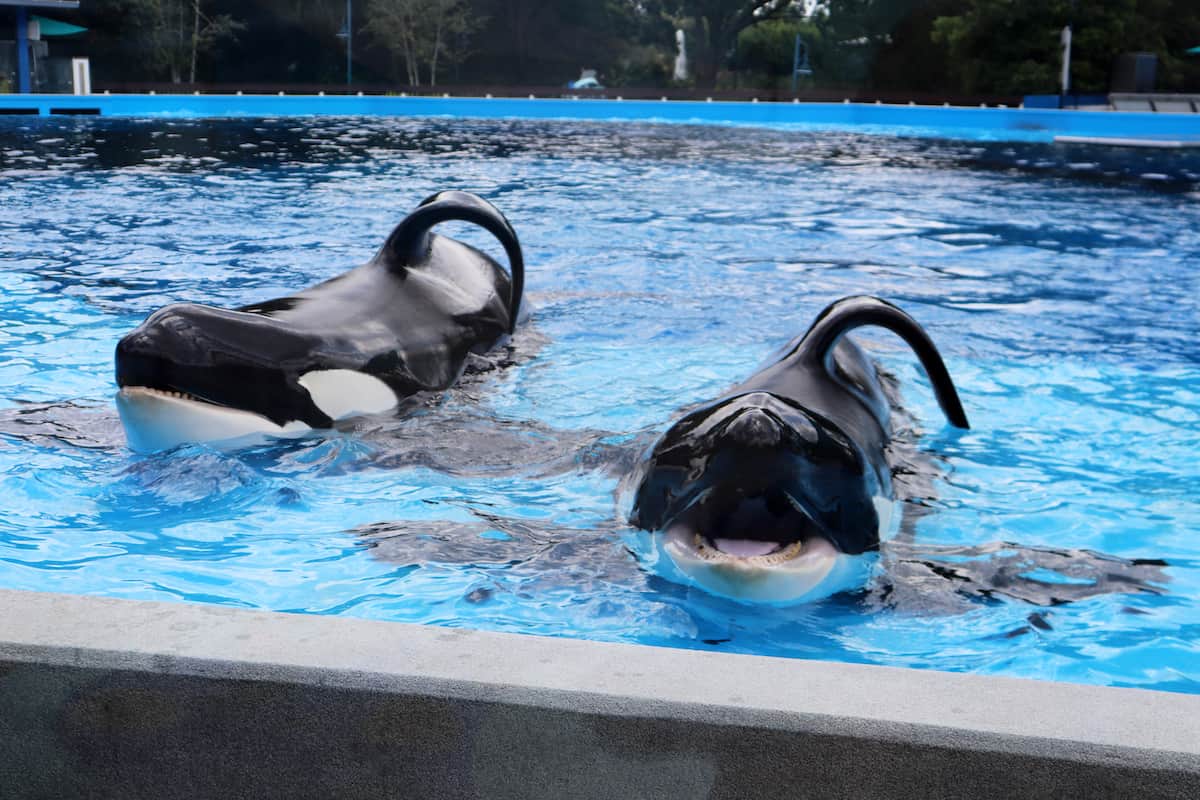 Dining with orcas at Sea World currently costs from $22 for children aged 3-9 and from $31 for anyone aged 10 and over. For our family of four we paid $122.49 incl tax which is just over £100. It's definitely an experience I'd recommend doing and something a little different to anything else we've done in Florida. You can find out more about dining with orcas over on the Seaworld website. The experience is also available at the Seaworld San Diego park.
If you'd like to read more about Seaworld you can read our full review here.