*This is a paid post
We bought our family car back in 2014 and went for the cheaper option of buying a car from stock so we didn't get much of a choice when it came to gadgets and gizmos being built in.
Over the years we have added dash cams and gone through a few Sat Nav units but one thing we hadn't really thought of was a tracking device, should the worst happen and the car get stolen. When PAJ got in touch and offered us a GPS tracker to review, we thought we'd give it a go.
What is a GPS tracker?
A GPS tracker lets you keep tabs on where something is, anywhere in the world. As long as the GPS tracker is turned on, has battery life and signal, you can see where it is. This is why having a tracker in your car is such a good idea. If it's stolen you can see immediately where it is – but you can find it easily if you've forgotten where you've parked!
The PAJ POWER Finder 4G
We were sent the PAJ GPS POWER Finder 4G, which can be used for any sort of vehicle whether it's a truck, car, boat. etc. Whatever you want to track, you can do it with the POWER Finder 4G.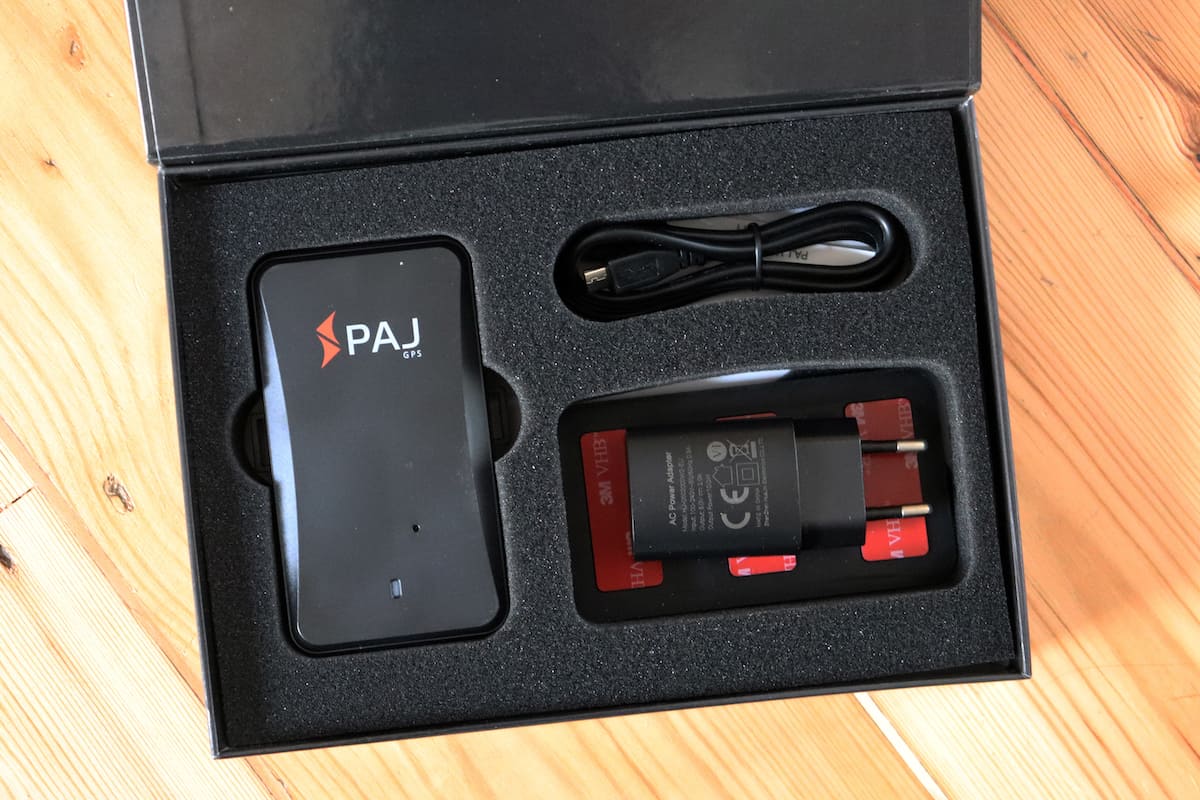 The PAJ GPS POWER Finder 4G tracker offers easy installation via a very strong built-in magnet. This means you can fix it to pretty much any metallic surface in your vehicle and it's strong enough to withstand many bumps and knocks we face on the UK roads.
Setting up the PAJ GPS POWER Finder
Setting up the tracker couldn't be easier. You have to charge the unit for at least 8 hours which is done through a standard USB charger. Then, to start using it, you turn it on by opening the cover, sliding a switch across and pressing a button.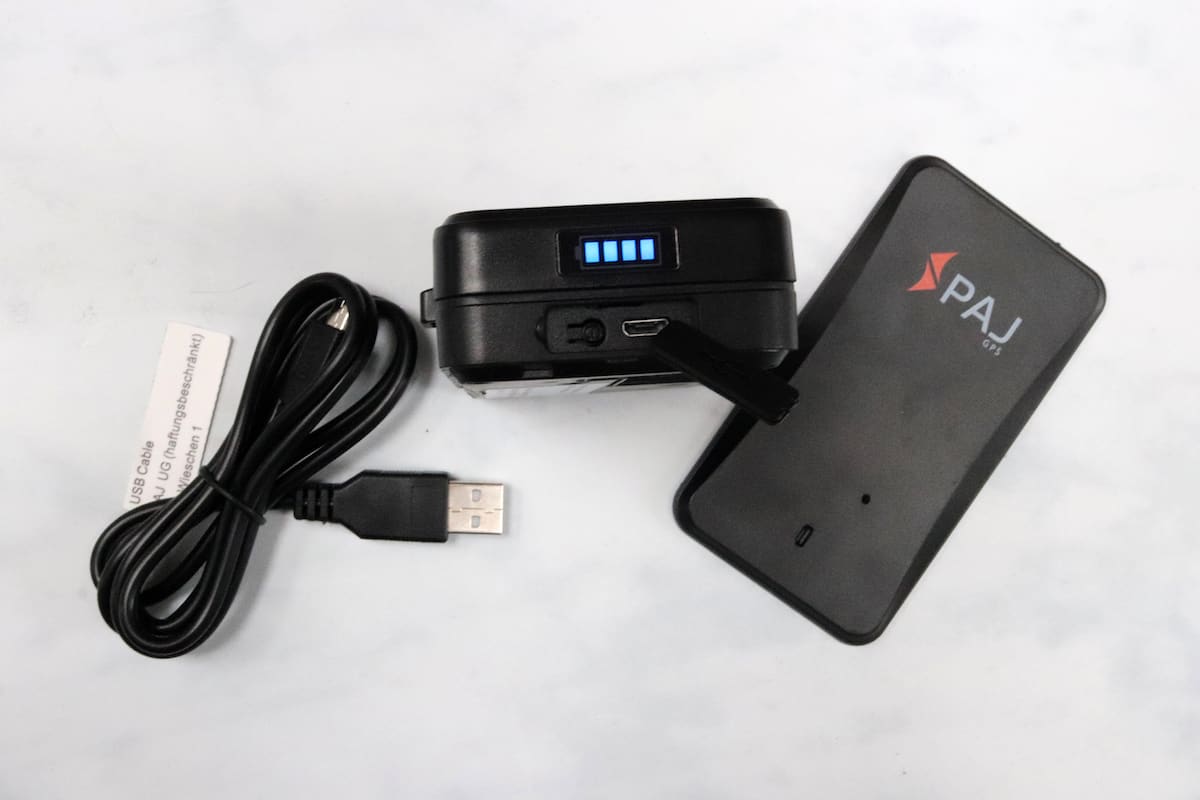 You can then install the tracker in your vehicle, download the app and keep track of where your car is at any time. It's really super simple and, after the initial charge, it takes you just minutes to be ready to go.
Installing the GPS Tracker
We found that simply putting the tracker into the car boot worked for us. It's black colouring allows it to blend into the boot without screaming that there's a tracker installed plus, it comes with another magnet so we were able to use that to secure it to one of the unused seatbelts in the boot of the car.
The unit is only 6.1cm x 3.5cm x 10.9 cm and weighs just over 300g so it could be placed in a glove compartment, under a seat or in any recess in a vehicle. It's really noninvasive and discreet.
How does the tracker work?
As the name suggests, the PAJ GPS POWER Finder 4G uses an M2M SIM card to allow connectivity to local 4G networks all over the world, so you will always know where it is, even if there isn't any GPS signal being received. This requires a small extra monthly subscription.
With a 10,000 mAh Lithium-Polymer rechargeable battery the PAJ GPS POWER Finder 4G has around 40 days of battery-life for constant tracking or approximately 90 days of battery life in standby mode.
The PAJ GPS POWER Finder 4G is used alongside the PAJ Finder app which is available on the App Store and Google Play but you can always just use the website if you want to.
As you would expect, there is a live tracking function available so you can instantly see where your vehicle is. This updates every 30 seconds unless the tracker changes direction in which case it updates immediately.
You can also set up a geofence zone, where the tracker won't send alerts to your app within a specific geographical area that you set and can change. This is fantastic if you don't want to monitor your trips to drop the kids at school or your commute to work, only monitoring movement outside of that.
The PAJ GPS POWER Finder 4G stores a years worth of route information data, which includes average speed, top speed and distance amongst other data. Always handy should you need to show exactly where your car was should you be involved in an incident.
Whilst a GPS tracker isn't really a necessity, it has given us peace of mind should the worst happen. It's unobtrusive and easy to use even for the most technophobic of people. It's something you can buy, set up and forget about until you need it – a great investment for the future.
You can find out more about the PAJ GPS POWER Finder 4G over on the PAJ website. It has an RRP of £149.99 and you can find it on Amazon here