Disclosure: We were invited on this break for the purpose of this review however all opinions are my own.
We spent the weekend at Crowne Plaza Reading, a lovely hotel situated right on the Thames at Caversham, making it a fantastic base for a family break away.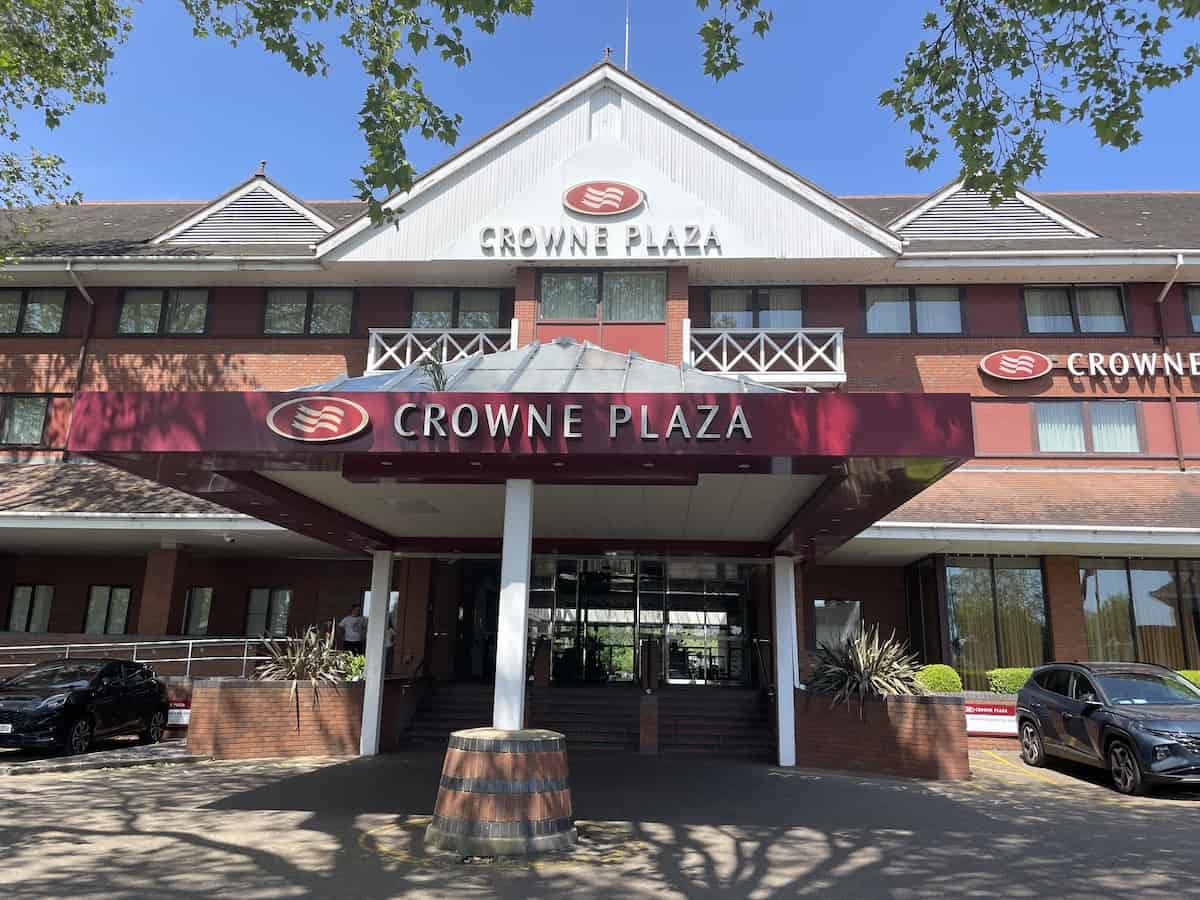 Staying at Crowne Plaza Reading
We were booked into interconnecting rooms at Crowne Plaza Reading which were perfect for us as a family. The rooms were identical apart from the beds – one room was a double and one was a twin.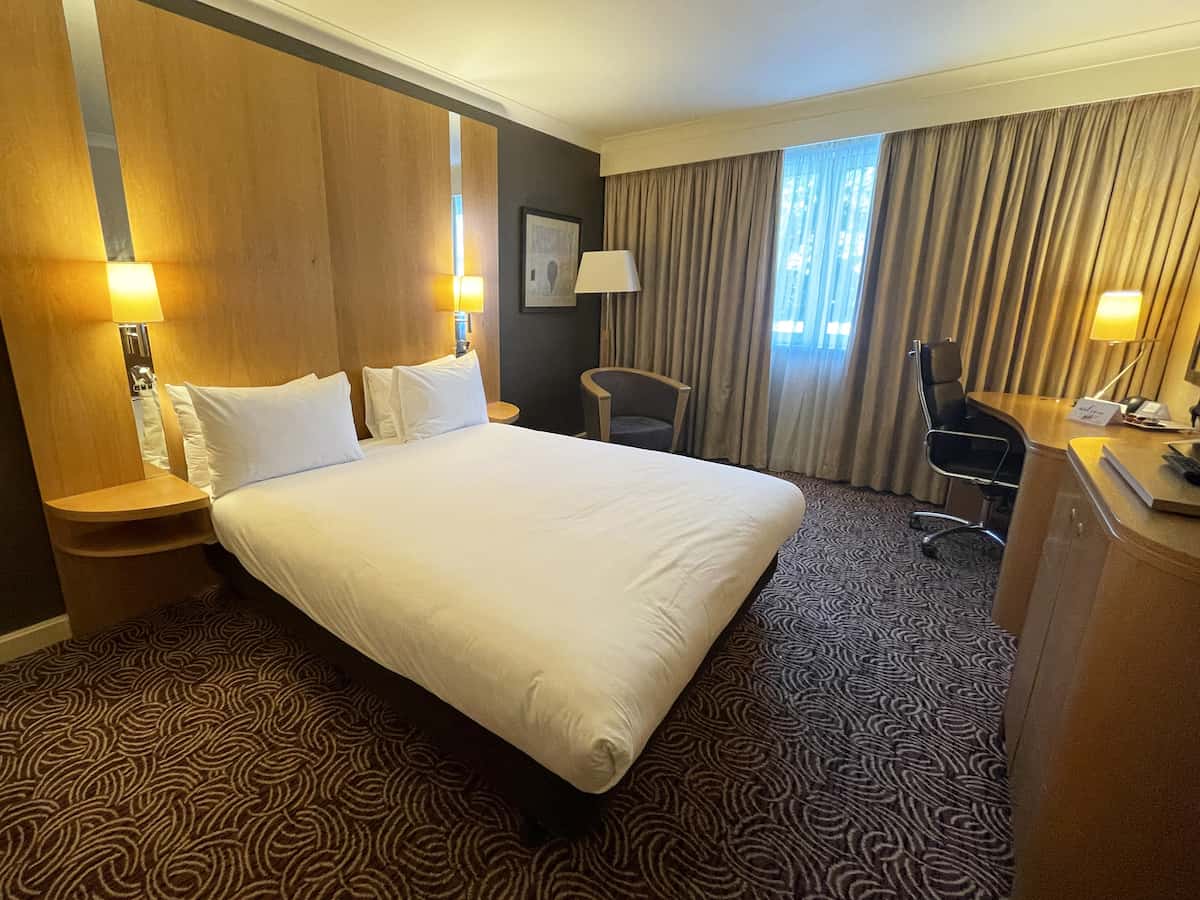 Each room was a great size with a really spacious feel. They both had tea and coffee making facilities, a safe, iron and ironing board, hairdryer and plenty of plug sockets and USB charging points. They get top marks for the plugs right next to the beds!
Each room also had a compact but well designed bathroom, with a shower over the bath, plenty of complimentary toiletries, fluffy towels and even a non-slip bath mat for the bath.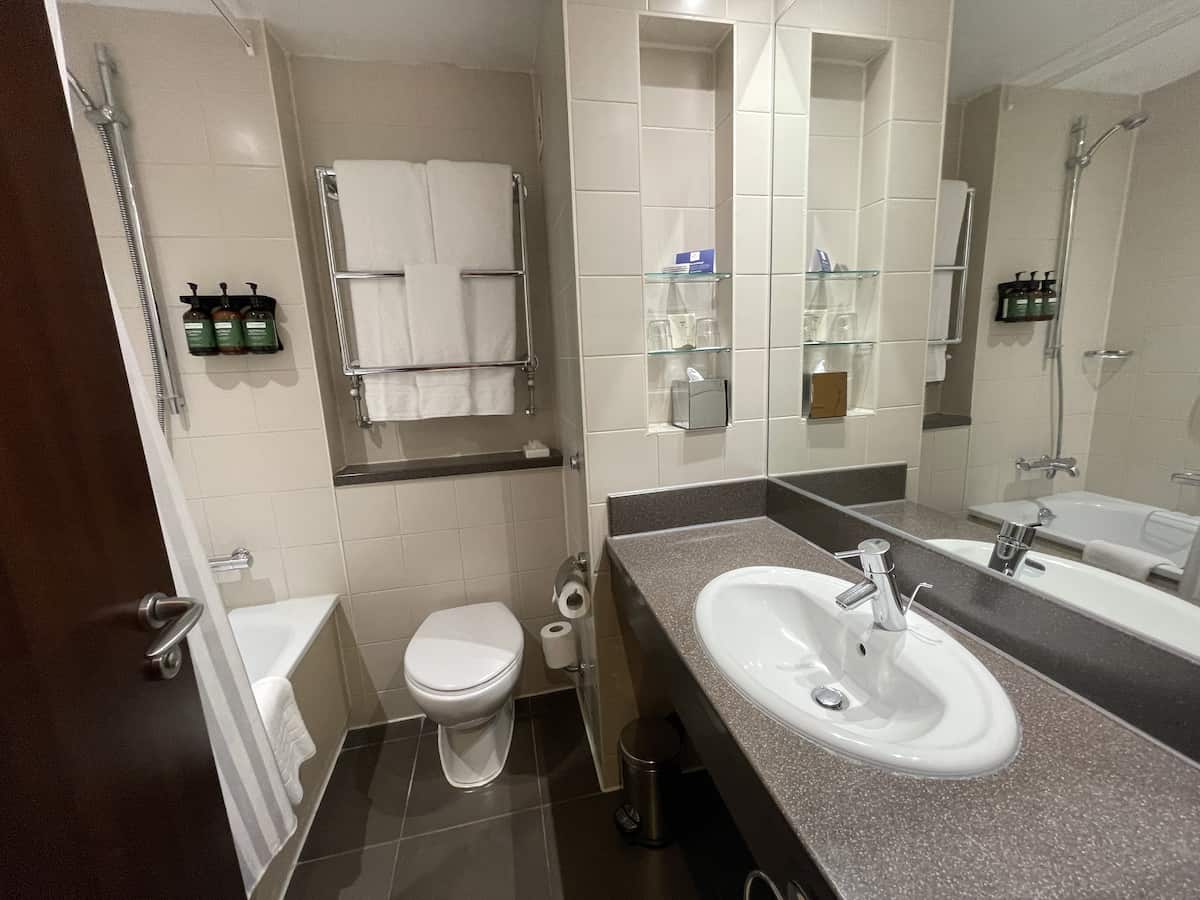 The rooms were great for our needs. There was enough space for us to relax as a family, the kids loved that there was hot chocolate included on the tea and coffee tray and we all slept really well.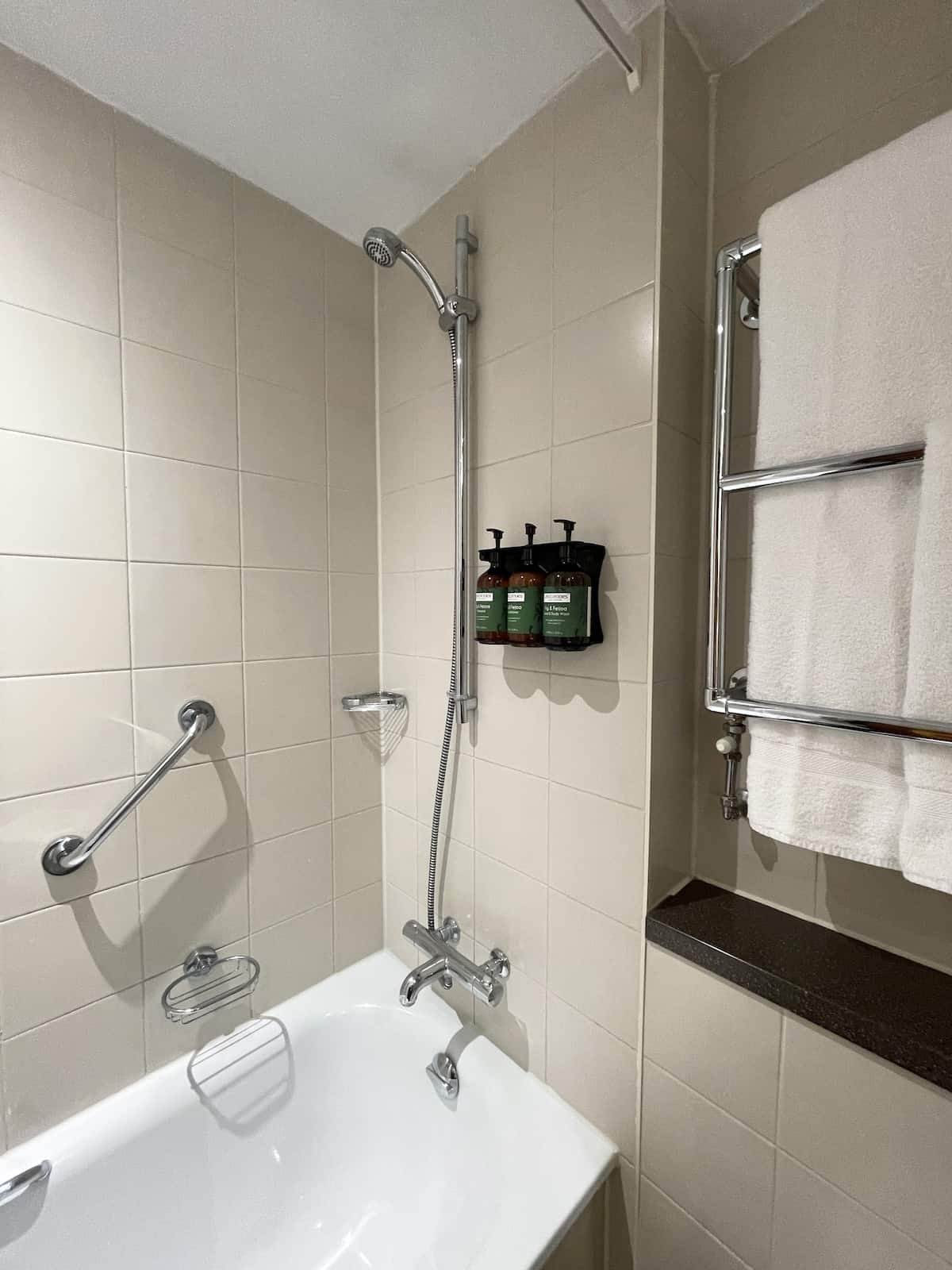 The only slight niggle was that the temperature controls seemed to be switched off so we couldn't change how hot the room was overnight. But the room was really quiet despite being on quite a busy road and the beds and bedding were super comfortable.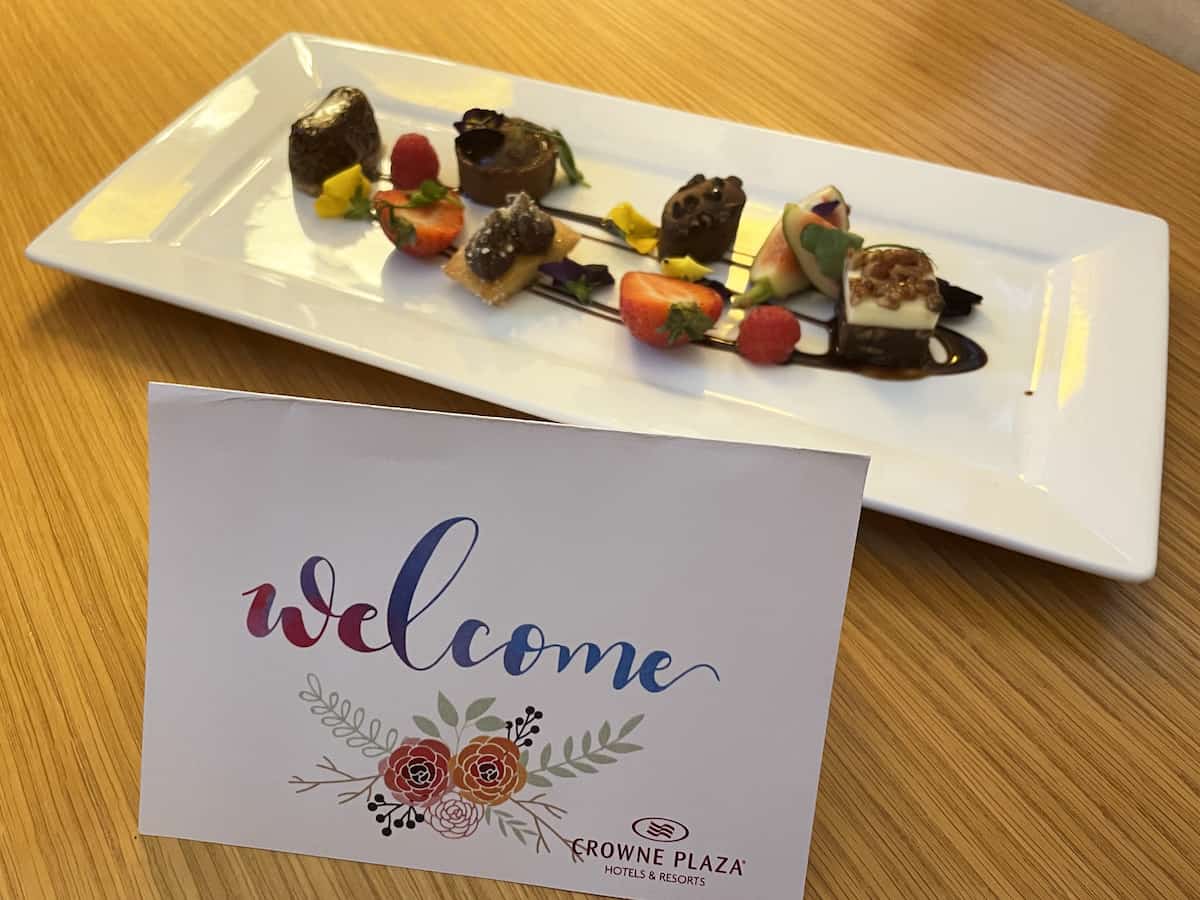 The Crowne Plaza Reading leisure facilities
Whilst staying at the Crowne Plaza Reading we made use of the pool which was a really nice size and had designated swim times for children and accompanying adults.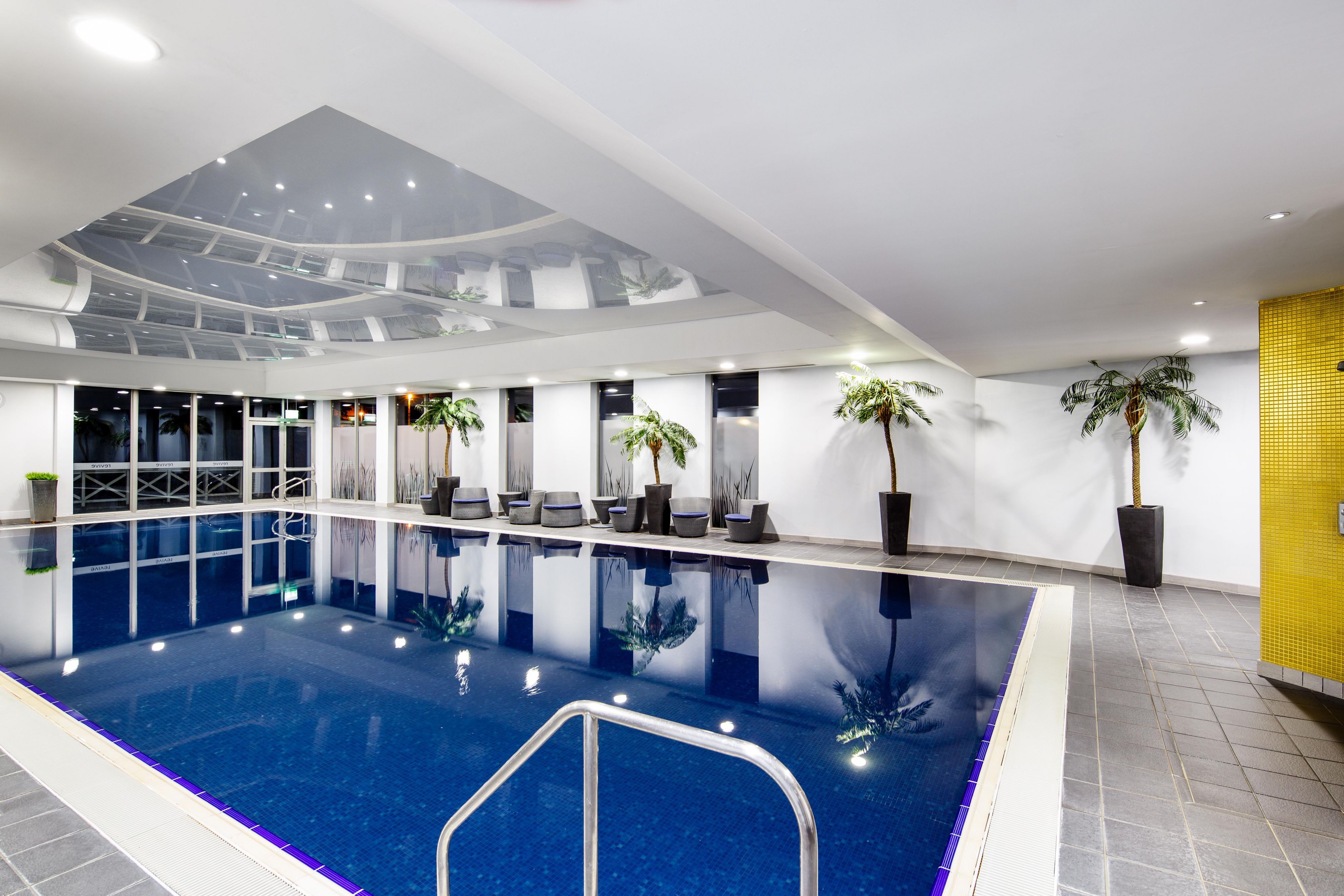 The changing facilities were compact but fine for our needs, with showers, plenty of lockers and a machine to spin your costume dry afterwards. They even provide towels which is always a great bonus.
The hotel offers a full health club and spa – with spa treatments, a gym and relaxation rooms to use as well as the pool – with a jacuzzi at the side.
Things to do at Crowne Plaza Reading
We started our stay at Crowne Plaza Reading by having a Thames River Cruises experience on the Thames. The cruises depart from Caversham Pier which is literally right behind the hotel. A Thames river cruise is a must if staying at the hotel.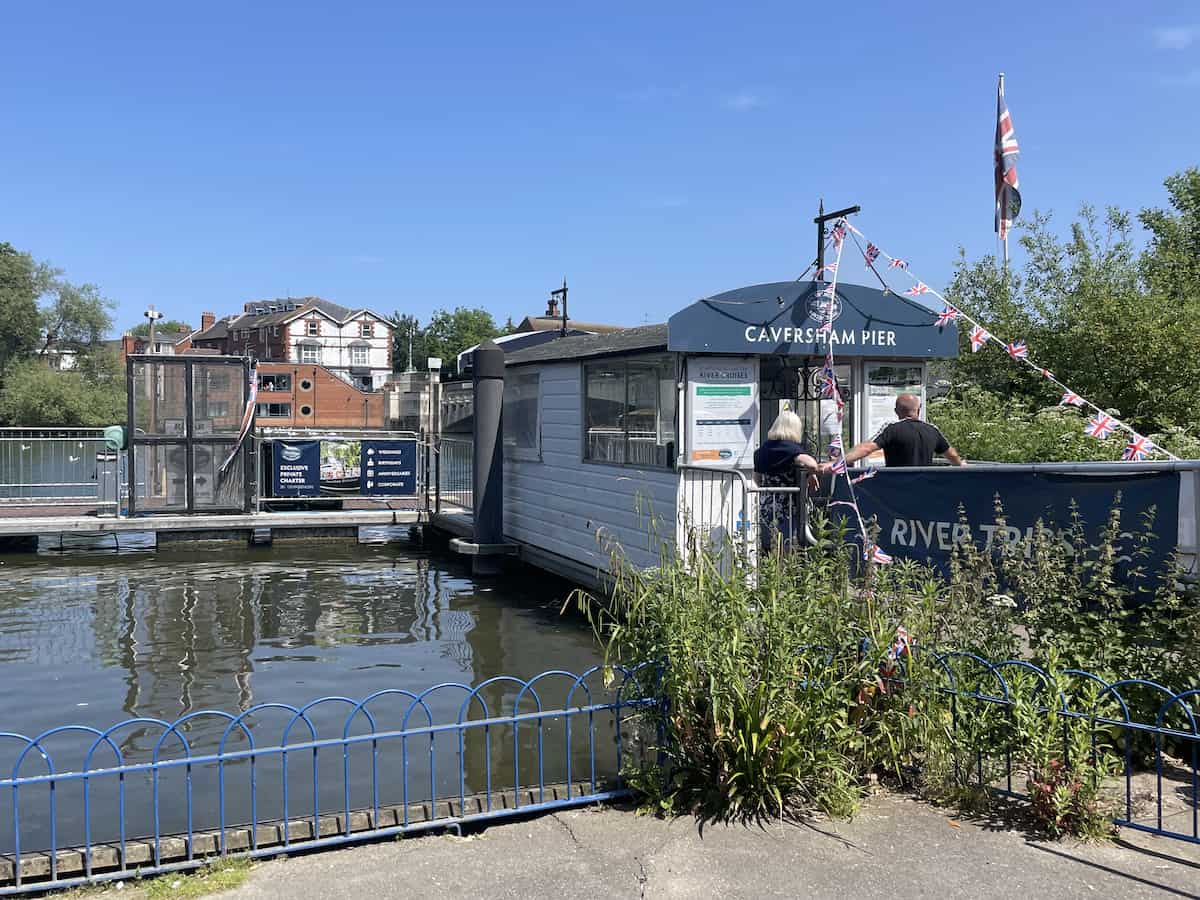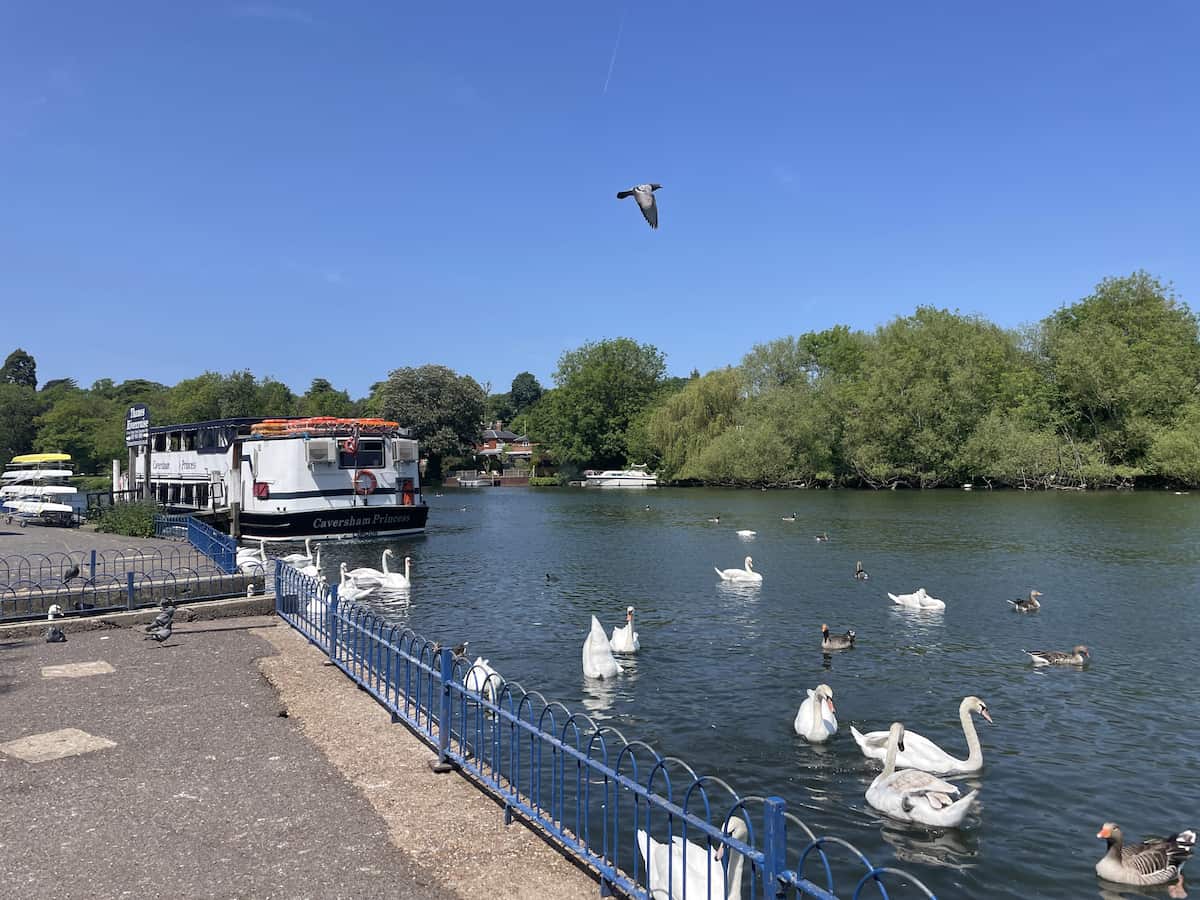 They have cruises of all different lengths and some come with cream tea as well. It's such a relaxing experience and we spent 90 minutes going up and down the Thames, towards Oxford and back, watching the world go by, spotting baby ducks and just enjoying the peace and tranquility.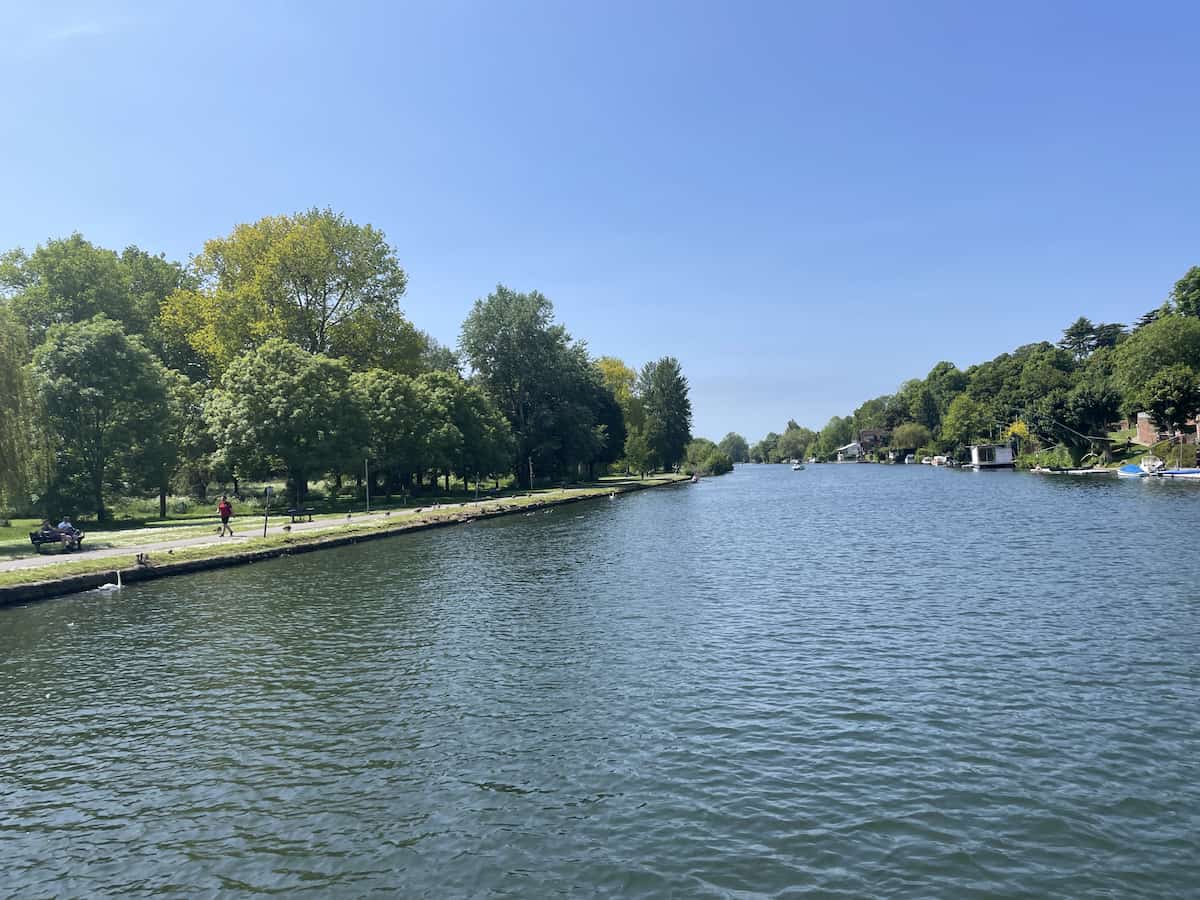 There's also so much more to do around the hotel and local area as well as just enjoying a stroll along the Thames and enjoying the slower pace of Caversham.
The vibrant town of Reading is just around the corner, with so many activities on offer as well as a fantastic shopping centre. There's also days out like Dinton Pastures, Bucklebury Deer Farm, Beale Wildlife Park and Basildon Park National Trust just a short drive away. It's a fantastic place to spend a weekend away with many attractions within the local area.
Dining at Crowne Plaza Reading
The food at Crowne Plaza Reading was fantastic from start to finish. It was a real highlight of our stay. We had dinner at the Riverside Restaurant which has big glass doors open so you can admire the Thames as you enjoy your meal or relax with a drink.
The children ate from the children's menu which had a really good variety of meals. They both went for the nachos to start and then had chicken nuggets and a cheeseburger for their mains. They were all really good portion sizes and the children really enjoyed them but I would have loved to have seen a vegetable side offered too – crudites, salad or even baked beans would have been a great addition to the children's menu.
For dessert they had fruit salad which was a huge portion and something all children seem to love. It was hard for them to choose between that, mini doughnuts or cookie and ice cream!
Dave and I had chicken liver pate and sun blush tomato arancini. Both were delicious and a fantastic start to our meal. We were actually impressed with the amount of vegetarian choices on offer.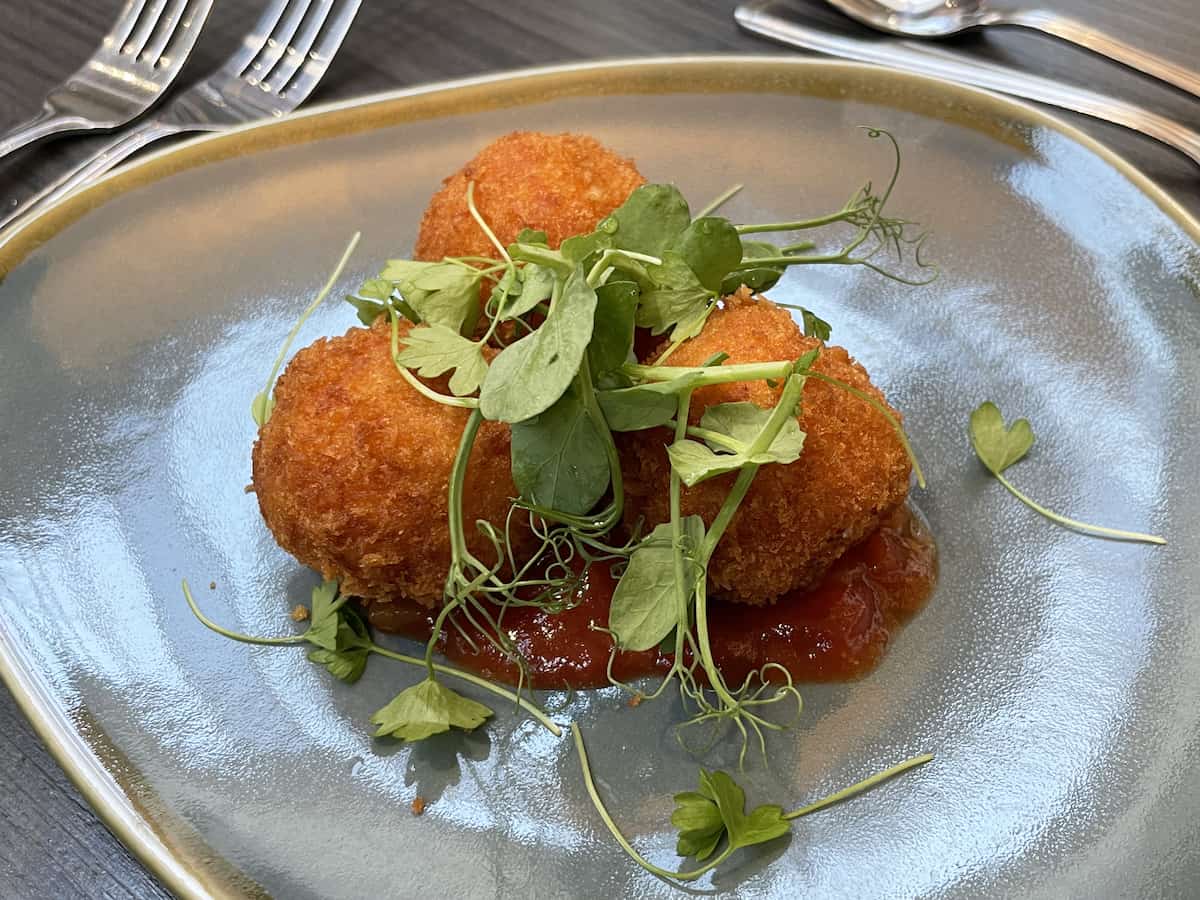 For our mains Dave went for the steak – a 8oz ribeye with peppercorn sauce – and I chose the chicken caesar salad. Dave loved his steak – it was cooked to perfection – and my salad was delicious. There was just the right amount of dressing but with so much chicken, bacon and parmesan. It was perfect!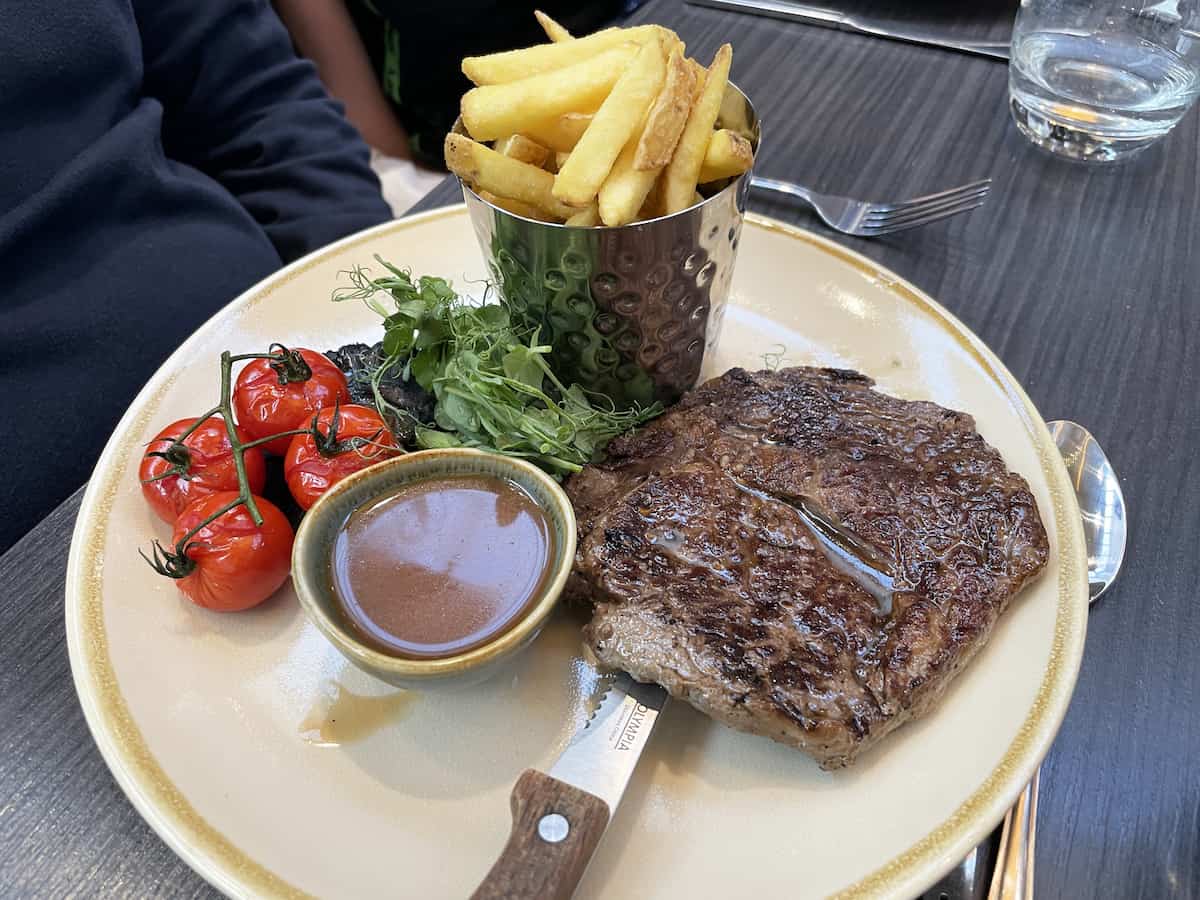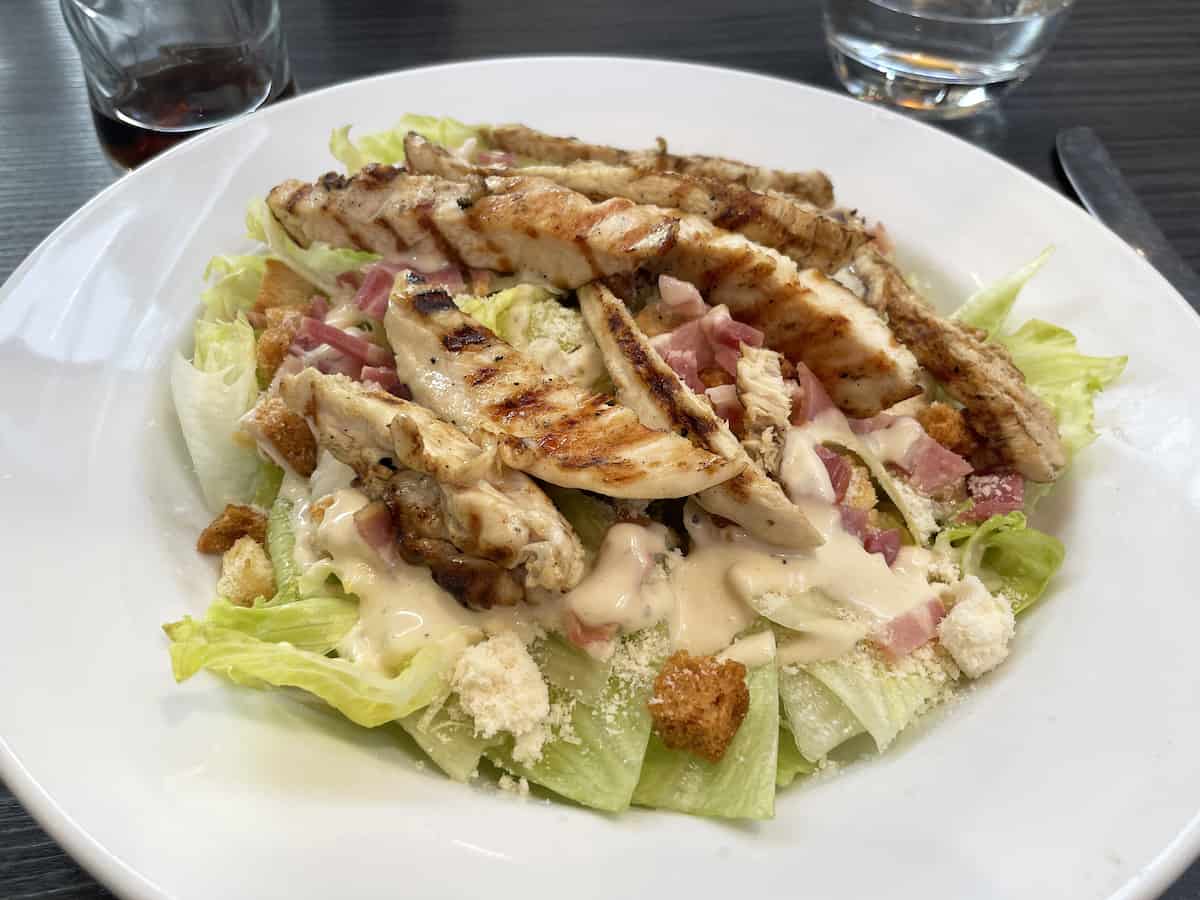 For desserts we chose the cheesecake and sticky toffee pudding – two classics that finished off our meal beautifully. The food throughout was high quality and delicious plus the service was first class. The staff were attentive and friendly – they get a gold star from us!
After a really good night's sleep we were back in the Riverside Restaurant for breakfast. This is completely buffet style, with an area for hot food, another for yogurts, fruit, cold meats and cheeses and a bread and pastries station.
The buffet had plenty of choice and the children loved finding little extras like smoothies in cute little glass bottles and even boiled eggs. It was a great way to start the day.
Overall thoughts of Crowne Plaza Reading
We had such a nice stay at Crowne Plaza Reading and just wish we could have stayed longer. It is in such a fantastic location and, on a visit like ours, with the sun shining and your family by your side, there really is nowhere you'd rather be.
The rooms were great, the pool was lovely, the food was top notch and there was parking on site too. Even though we don't live very far away from Crowne Plaza Reading, it felt like a real weekend away, a break from the norm and a chance to really have some time out and quality time together. It was wonderful.
You can find out more about Crowne Plaza Reading over on their website and see a little Reel of our stay here over on Instagram.