Just after Christmas, in that Christmas to New Year limbo last year, we went to visit Basildon Park, a National trust property in Berkshire. Now, I know, it's the best part of a year later – so why am I writing about it now? Well, in all honesty, I found these photos and realised I didn't write about our day out and I wanted to share the photos as they are some of my favourites of LP and Little Man that I have ever taken.
When we visited the house was available to tour by timed ticket and as we weren't planning to stay long we decided to skip the house and just explore the gardens. Basildon Park has formal gardens, a rose garden and so much park land that it is the perfect place for children to explore.
The views at Basildon Park are incredible, and you can see for miles. The children loved spotting a tree in the distance and running to it, so happy when they eventually got to it. We could have easily spent all day in the park land and for a picnic, playing and some fresh air it really would be perfect.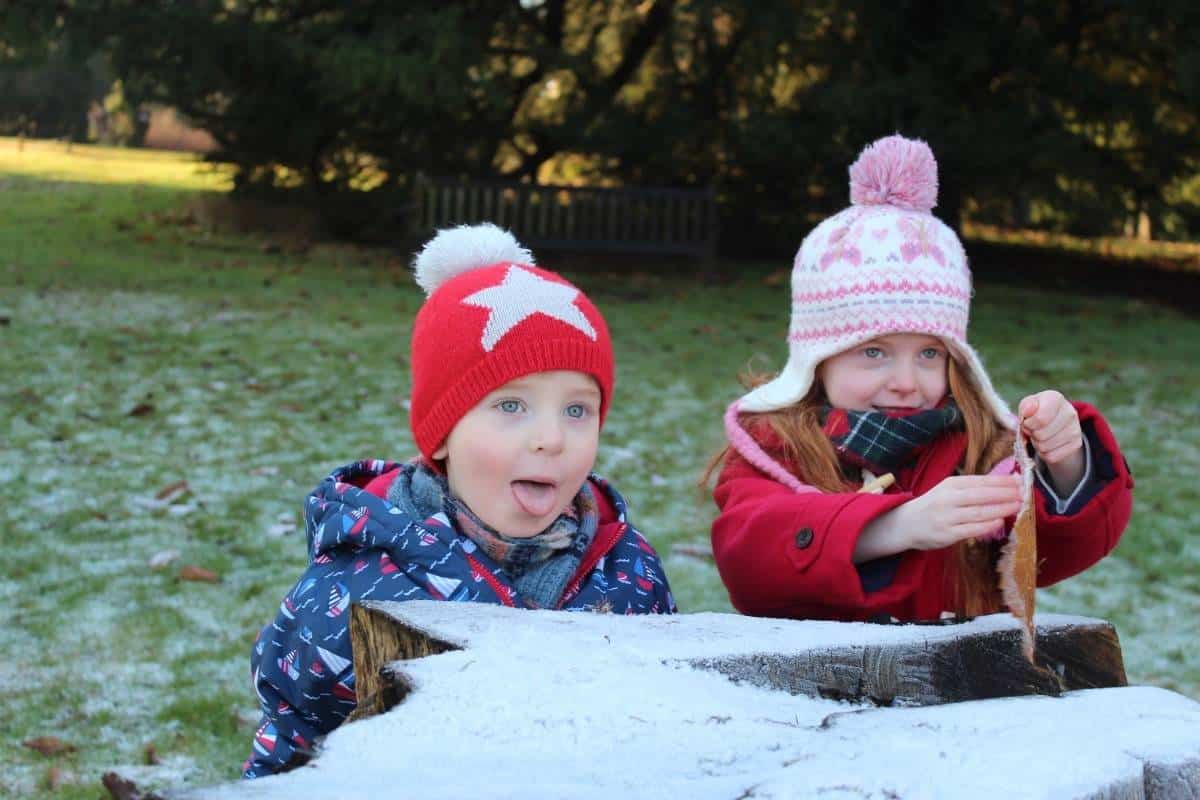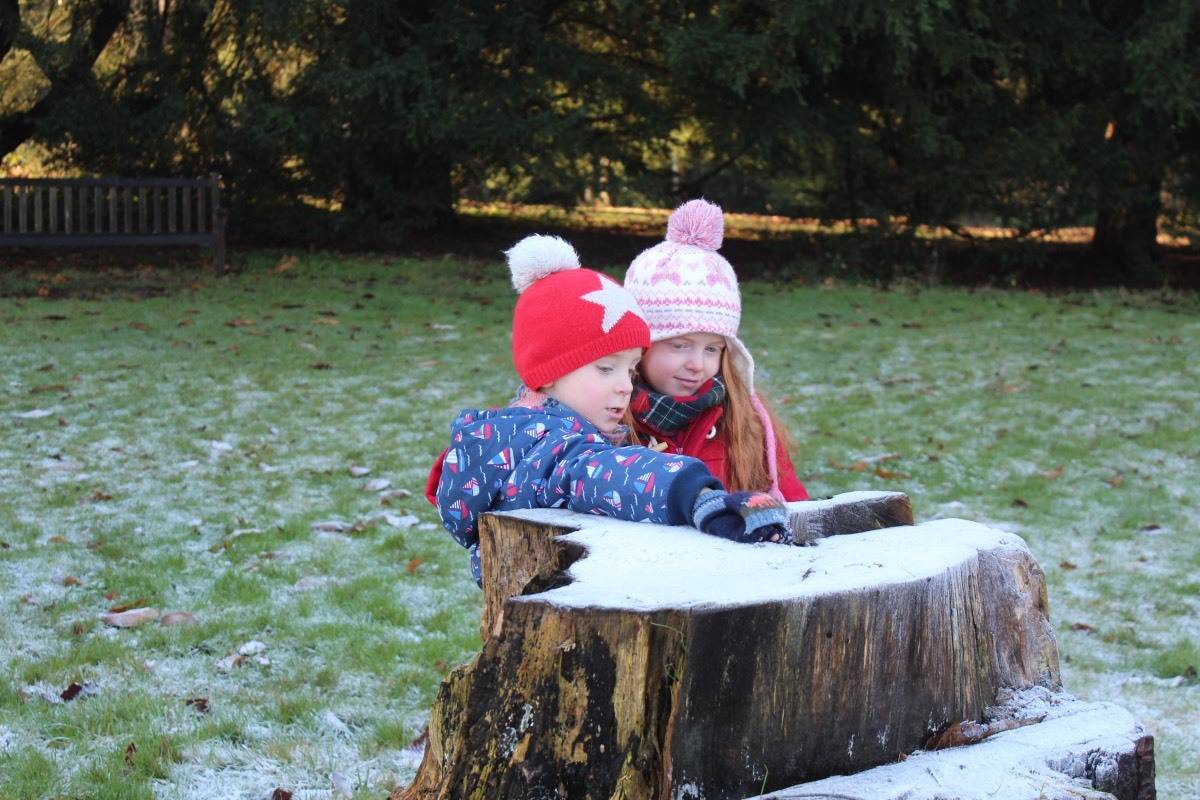 We often find ourselves being fair-weather National Trust goers but Basildon Park showed us that even on the coldest of days we can have a really lovely family day out in the great outdoors. At the end of our visit we went to the cafe, sat ourselves down next to beautiful Christmas trees and had a pot of tea and giant slices of cake. It was a pretty perfect National Trust day out and we can't wait to visit it again in the summer.