Disclosure: We were invited on this break for the purpose of this review however all opinions are my own.
Last week I was invited along to Cranleigh Golf & Country Club to have a look around and make use of their facilities. I took along my lovely friend Rosie from Mummy and Boo and was looking forward to a really nice girly day. Especially as Cranleigh is only about 40 minutes from where I live in Surrey.
What were our first impressions of Cranleigh Golf and Country Club?
The drive to Cranleigh Golf & Country Club was lovely, apart from the horrendous rain. The scenery was beautiful and it's set in such an idyllic part of the county. It had amazing views and green space for miles. There's a long driveway leading to the Country Club that lets you take in the views and the great grounds. Complete with the golf club's 18 hole golf course, tennis courts and even a marquee for weddings! There's plenty of parking and we easily found our way into the reception.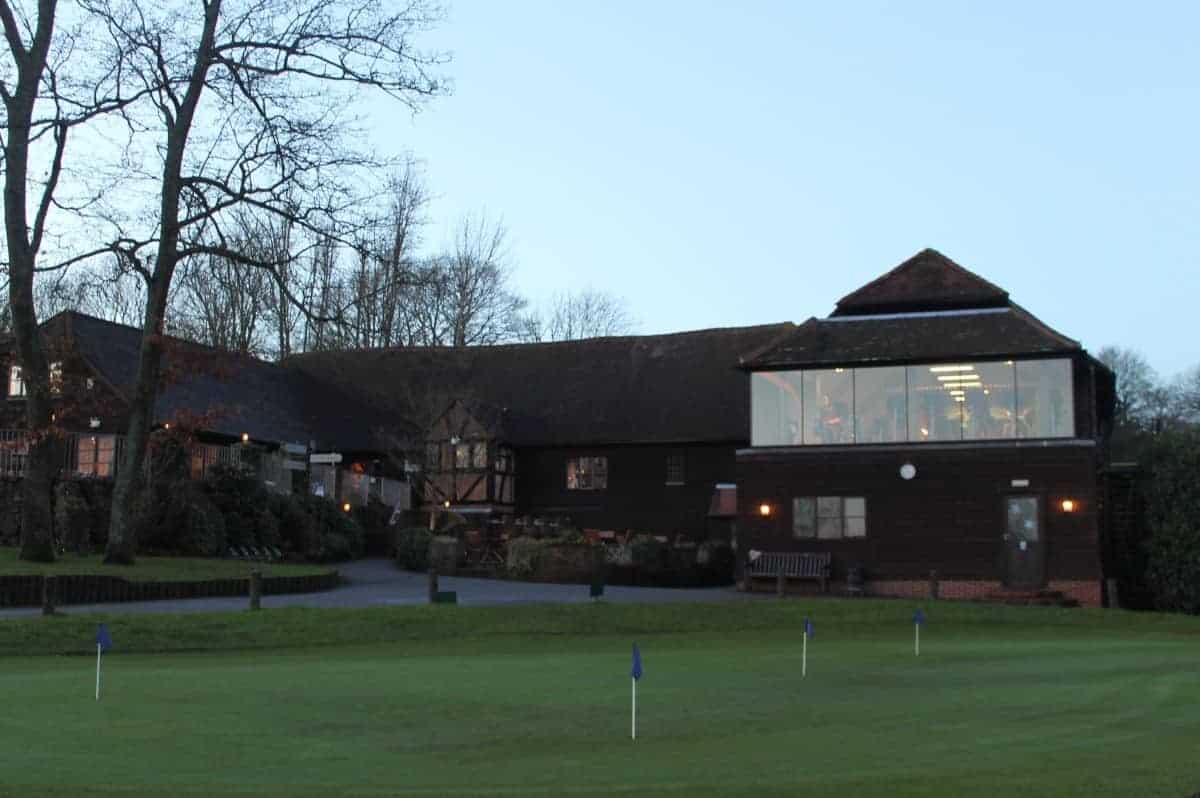 What were the facilities like at Cranleigh Golf and Country Club?
When we arrived we were shown down into the leisure area. We started to make use of the facilities straight away. We had a couple of hours to pass before our treatments had been booked. So we had a swim, spent a lot of time chatting in the jacuzzi and used the steam room and sauna. Everything was in great condition and such a lovely way to spend a morning.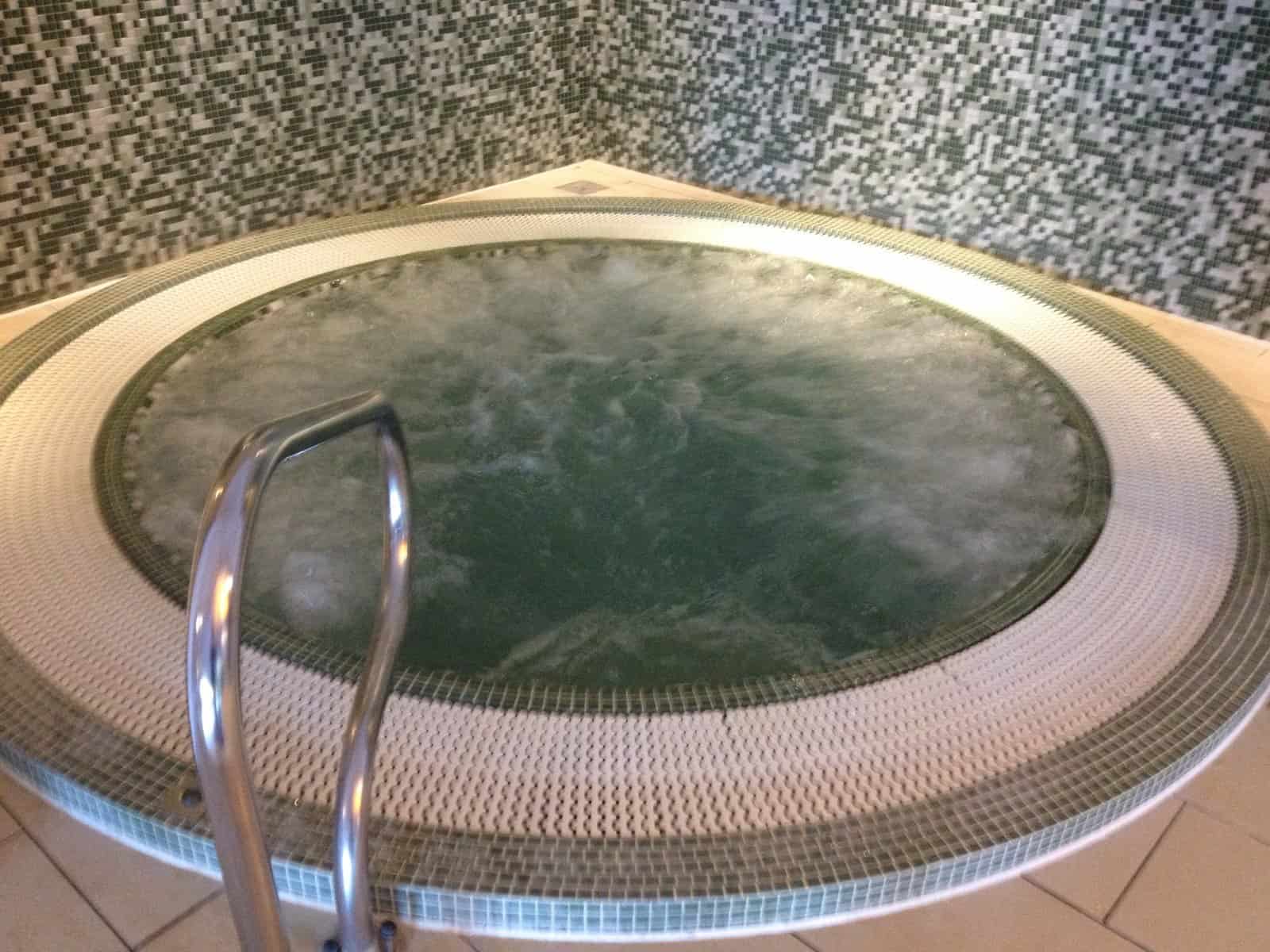 The changing rooms were also really well kitted out and the showers were fantastic. The only slight criticism of the whole leisure area was the lack of changing rooms. Most changing areas are communal apart from a couple of family or disabled changing rooms. I know not everyone would be comfortable getting changed so publicly. It would have also been nice to have some loungers by the side of the pool for a relax if you didn't want to be in the water. Or to read a magazine or have a drink although we did notice loungers outside which would be lovely in the warmer months.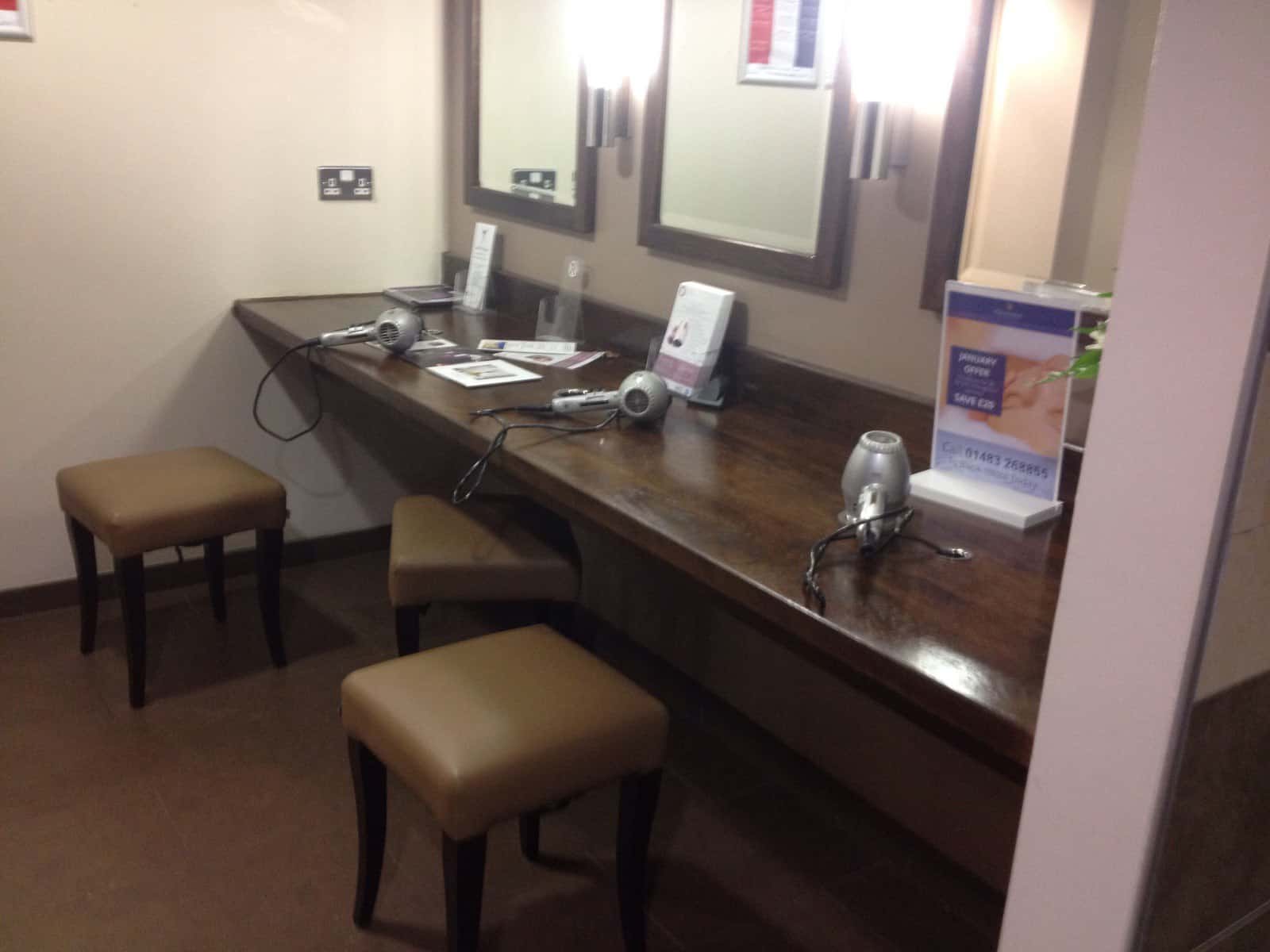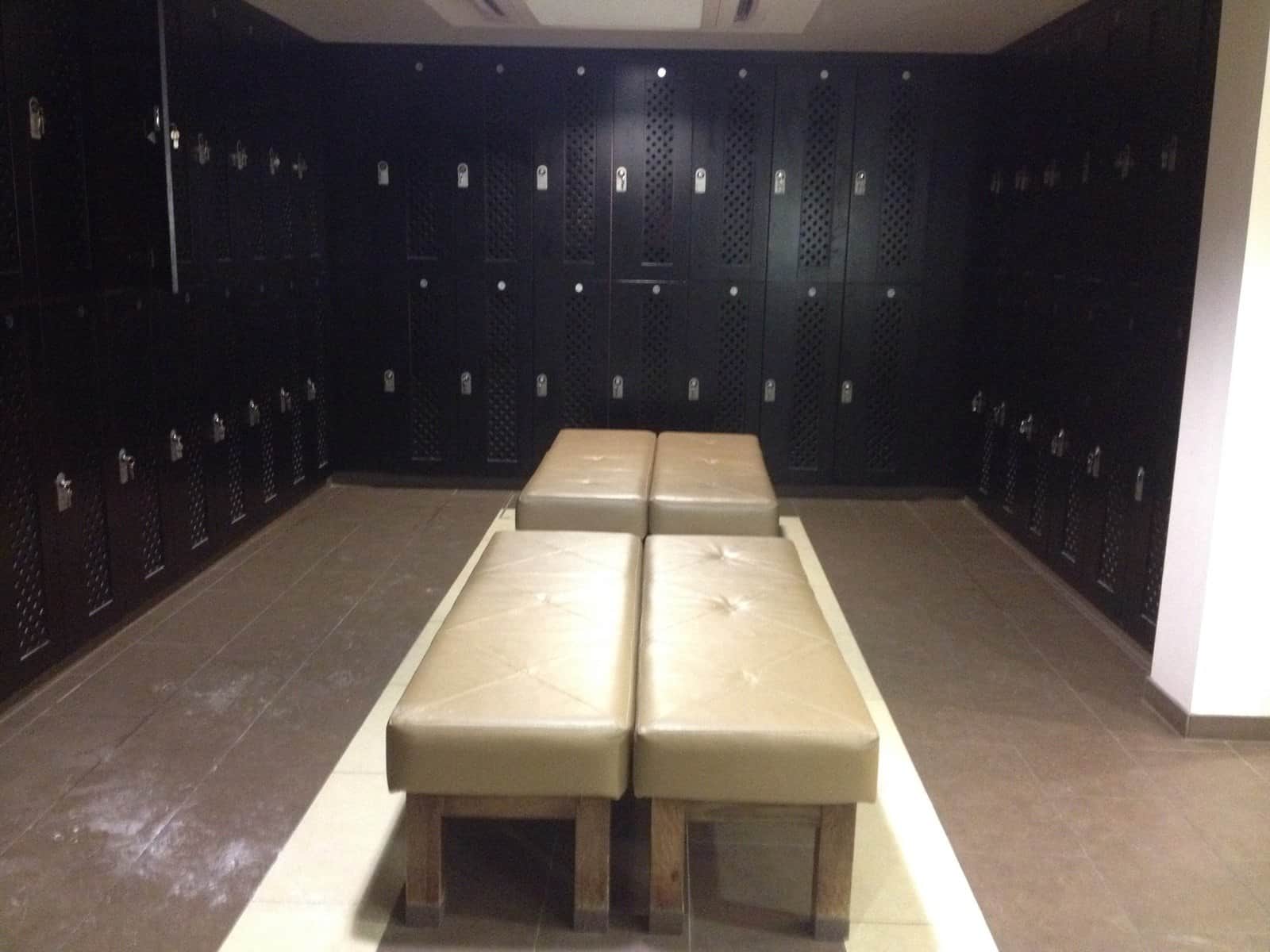 What were the treatments like?
Both Rosie and I had chosen a full body massage as our complimentary treatment. An hour each in the treatment room was just heaven. I think a massage is the sort of thing that could make anyone relax and it was definitely what I needed. The atmosphere was professional yet calming. I was given a choice of a range of oils to use which I appreciated although my main aim was to relax, and the massage definitely did that!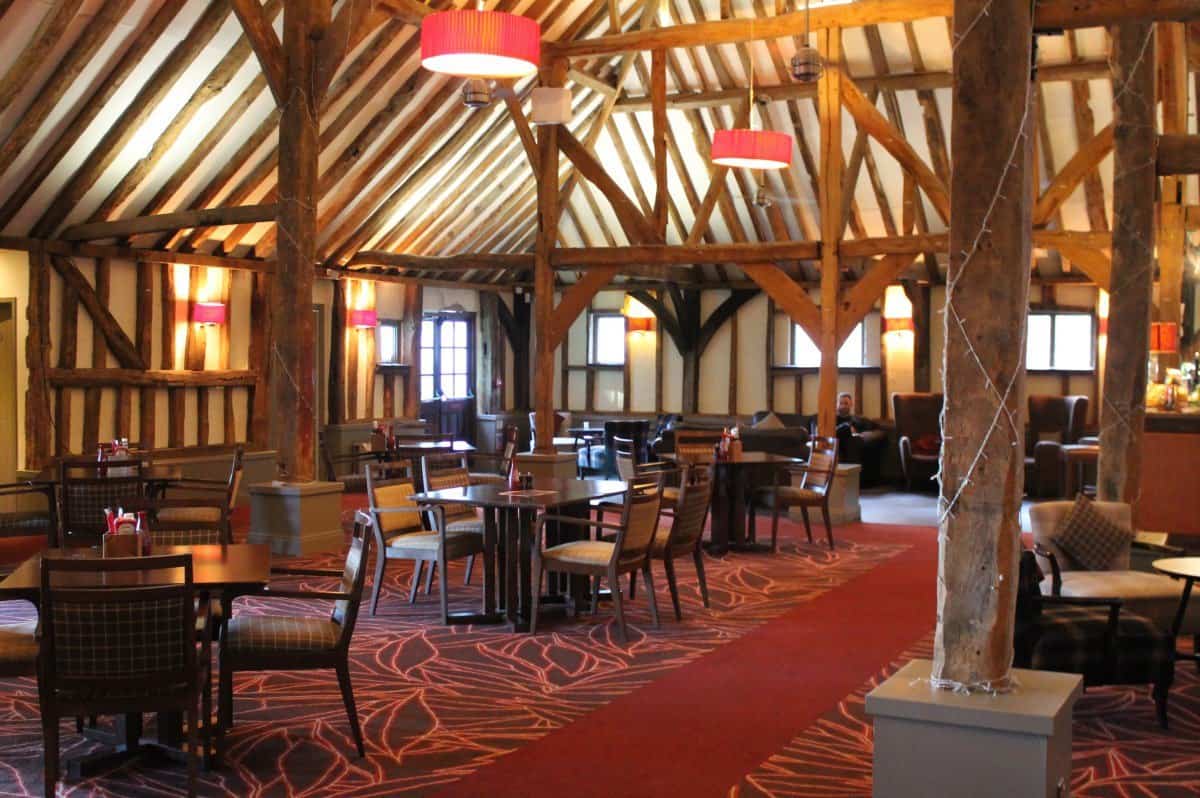 What are the dining options like at Cranleigh Golf and Country Club?
After our massages we went and had lunch in the Cranleigh Golf & Country Club barn. This serves as a restaurant, bar and a general place to relax. The menu had a lot of choice ranging from breakfast through to dinner. Rosie and I both chose burgers – after all that relaxing and swimming we deserved a burger really didn't we?! The burger and chips were amazing. They were better than I'd expected and at less than £10 each I thought they were great value.
We then had a wander around the rest of the Country Club, taking in the gym with great views over the golf course. This was such a great place to work out! Cranleigh Golf & Country Club also have a new room of Matrix bikes. This offers great group cycling workout sessions with either an instructor or a virtual class, riding along a projected road. I didn't know that you could have a instructor-less class like this. It would definitely be something that would appeal to me. The idea of exercise classes is something I think I would find intimidating but this looked like something I could really enjoy.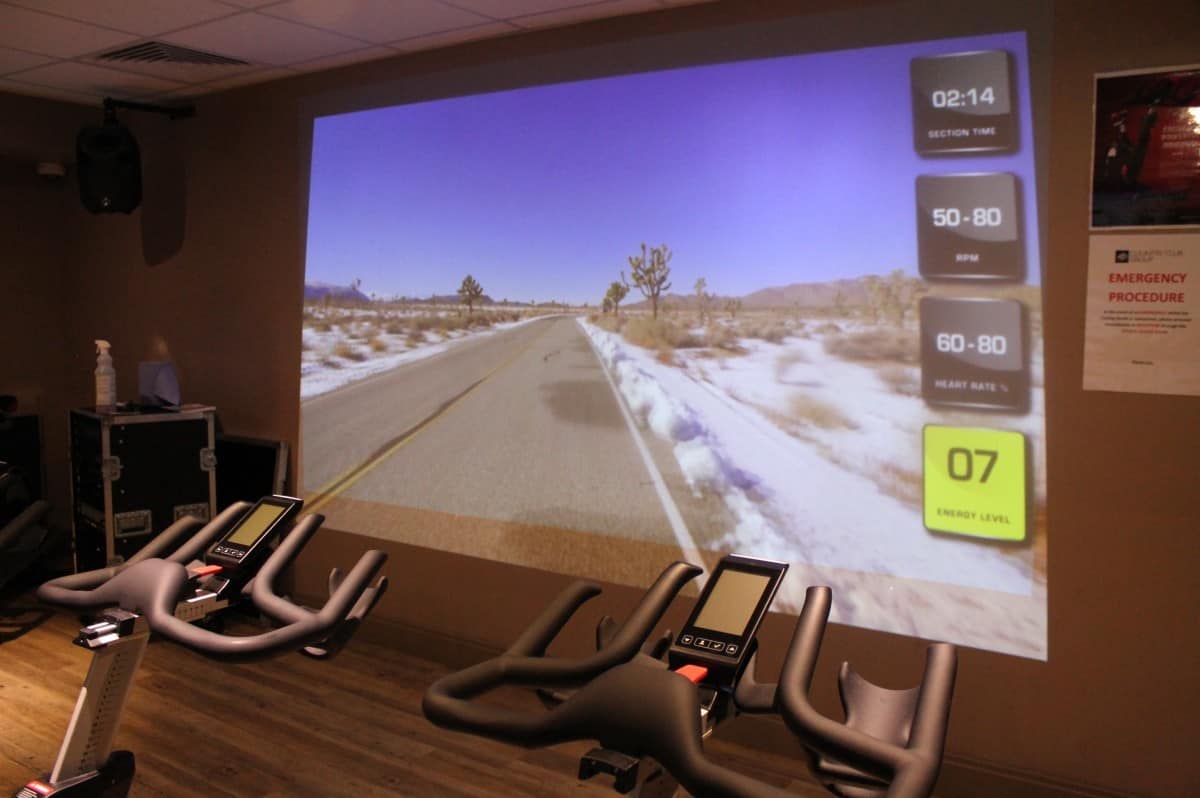 What other facilities are there?
Cranleigh Golf & Country Club also has a couple of workout studios for exercise classes. There's also a creche to keep little ones occupied whilst you're getting fit! They also have a range of Cranleigh Golf Club swimming classes that are available to both members of the club and non-members. This is something I really like. I would have thought that a Country Club would only allow members to use it's facilities. It's lovely that Cranleigh Golf & Country Club has changed my ideas of Country Clubs as a whole.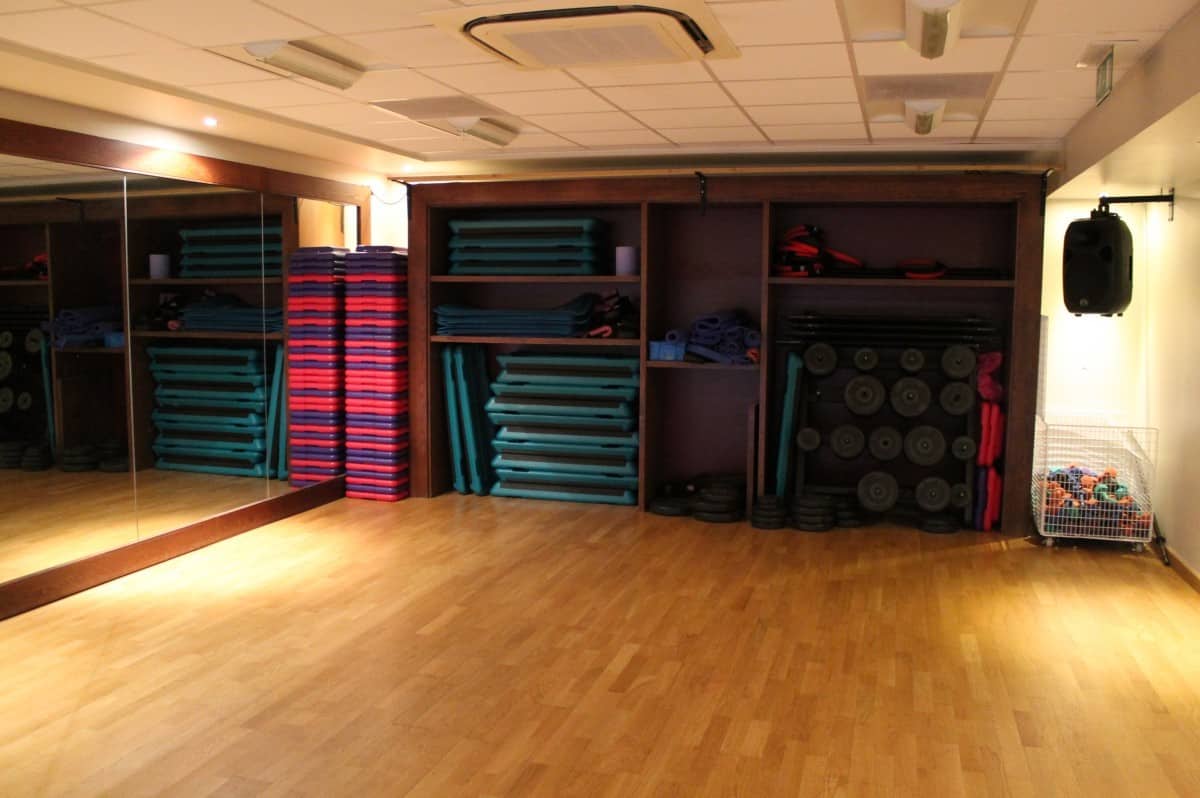 At the moment Cranleigh Golf & Country Club is having a refresh in it's marketing as it's undergone a takeover recently and I cannot wait to see their new website when it's up and running. Full membership of the Health facilities starts at £79.50 per month. They do have promotions on all the time – currently 2 months free when you take out membership. This fee includes use of the gym, pool, jacuzzi, steam room and sauna along with all the studio exercise classes and use of the tennis courts. Including golfing access the fee goes up to £117, not much more if you're into golf! If you consider as well that the Country Club is open most days from 6:15am until at least 9pm I think it gives you a great comparison to a standard gym but offers so much more for the price.
What were our overall thoughts of Cranleigh Golf and Country Club?
I loved our day at Cranleigh Golf & Country Club and really enjoyed making use of the facilities. I had never been in a Country Club before and didn't know what to expect. But I found it to be friendly, welcoming and a lovely place to spend some time. It was also incredibly family friendly with the creche, family changing area and children's swimming classes. There were even highchairs in the barn restaurant/bar.
If you live locally and are looking to increase your health and fitness then it would definitely be worth taking a look at Cranleigh Golf & Country Club. Their golf course is also one of the nicest golf courses I have seen in the United Kingdom.