We were looking for somewhere to visit for the day around the Bristol/Bath area and ended up going to Tyntesfield, a National Trust property and our first National trust experience. I'd never heard of it but it was in the right area and came with a glowing recommendation so off we went!
We fell in love with Tyntesfield immediately with the converted farm buildings turned into toilets, shops and the main entrance and visitor office. It was all so quaint but completely in keeping with the surroundings and before we'd even paid to enter I knew we were going to have a great day.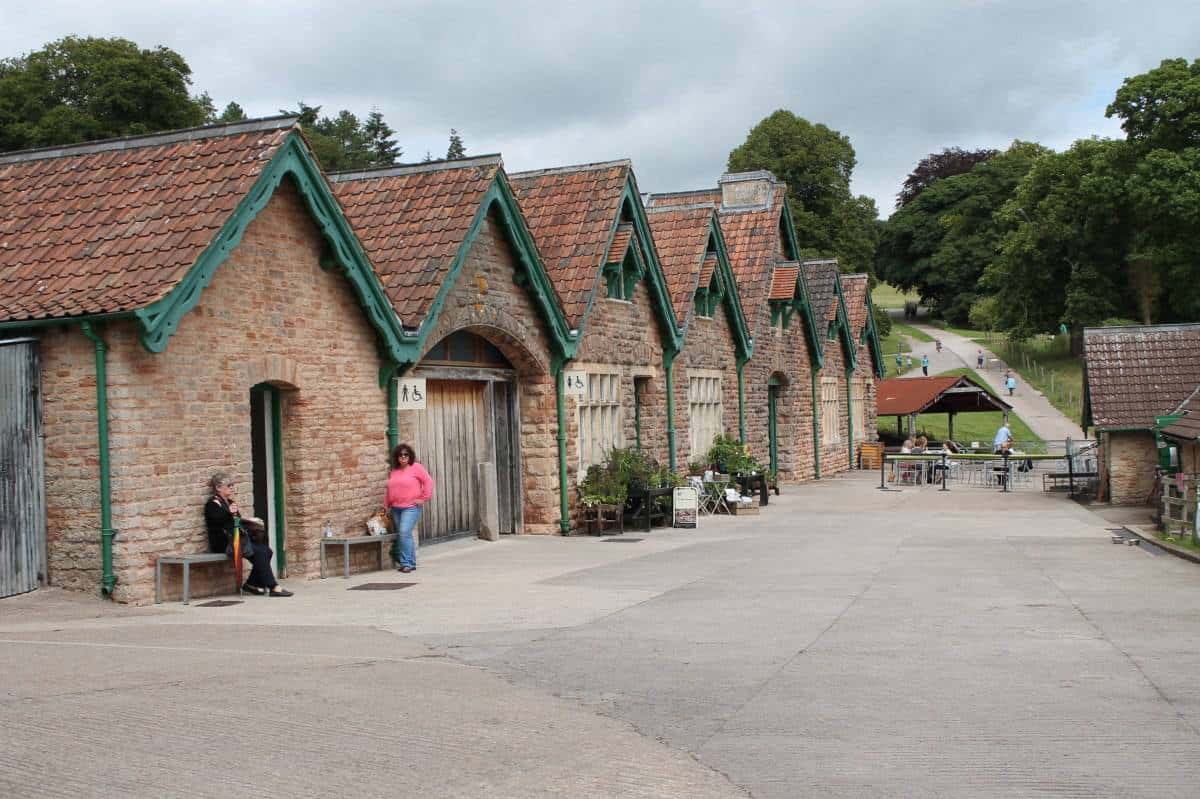 On the drive to Tyntesfield we decided to buy National Trust membership. t just over £8 a month it would be something that we could use regularly and we have always loved National Trust properties so it made perfect sense.
The walk around Tyntesfield took us through the beautiful grounds and our first stop was the rose garden where the children smelt the flowers, climbed up on the features and played in the gazebos. It was beautiful and lovely to walk around before we wandered through the house.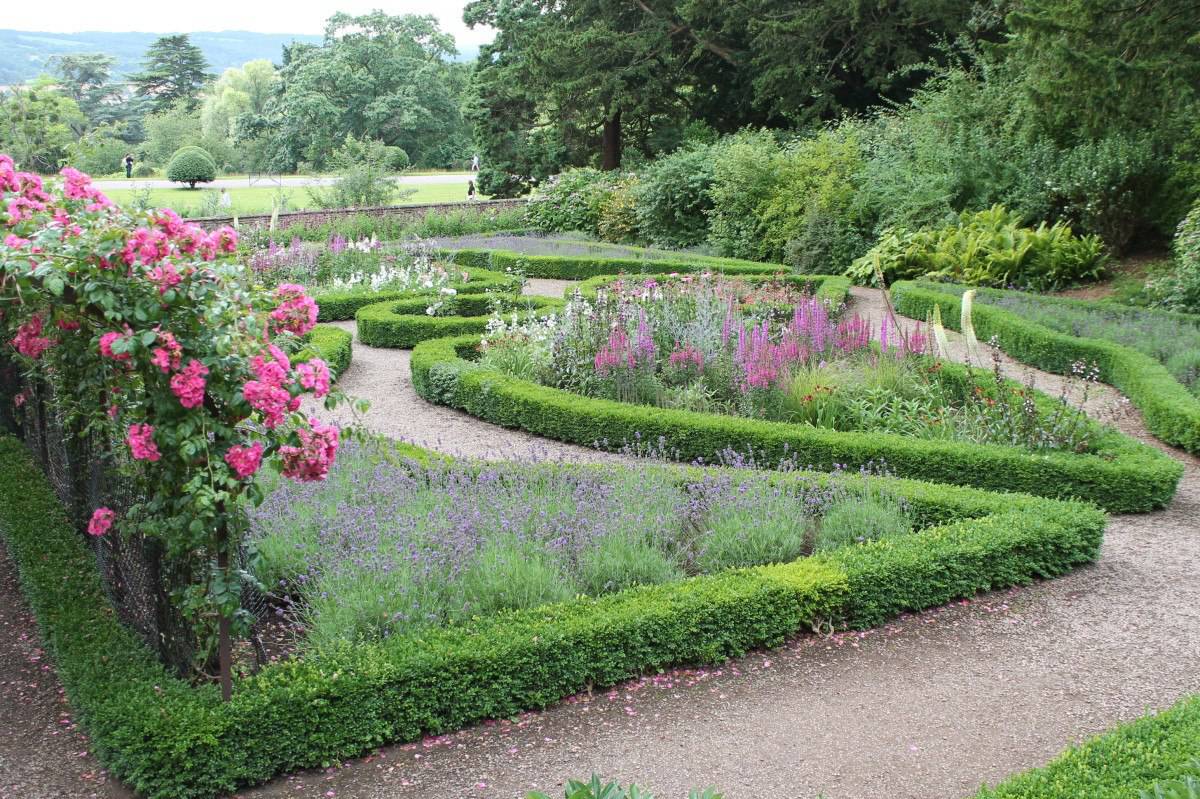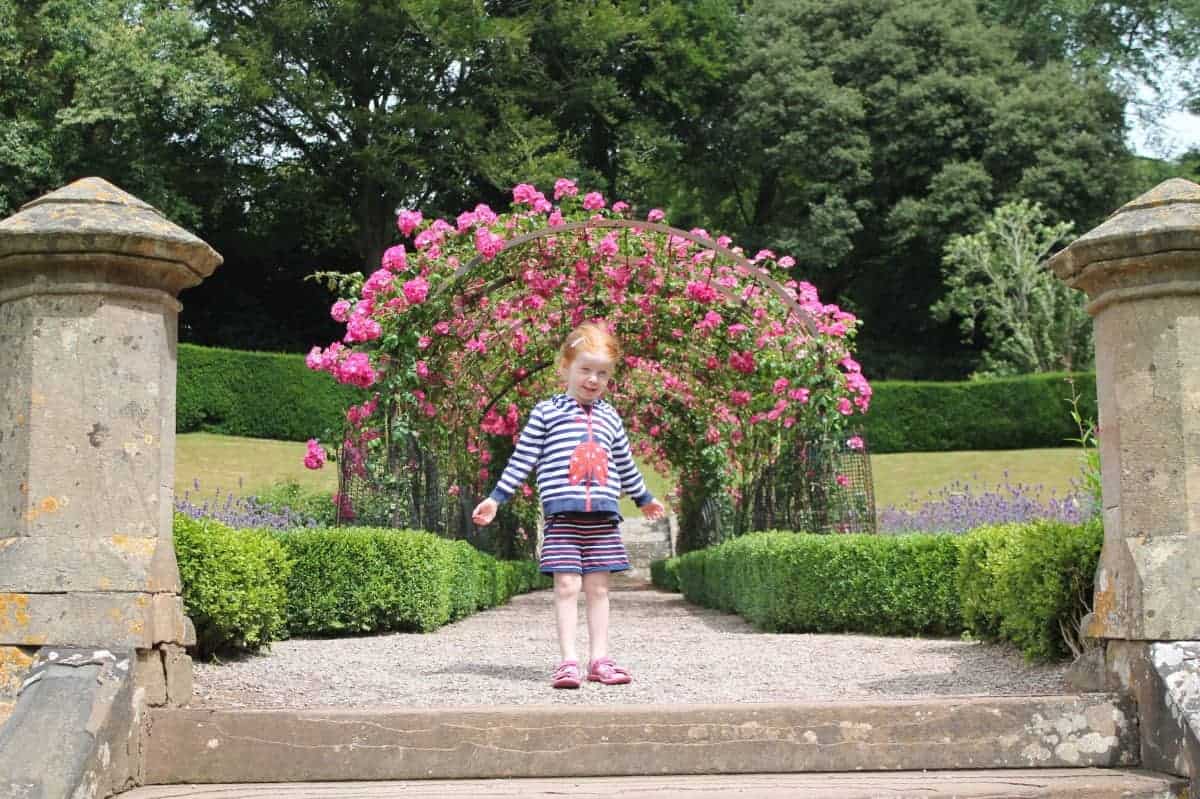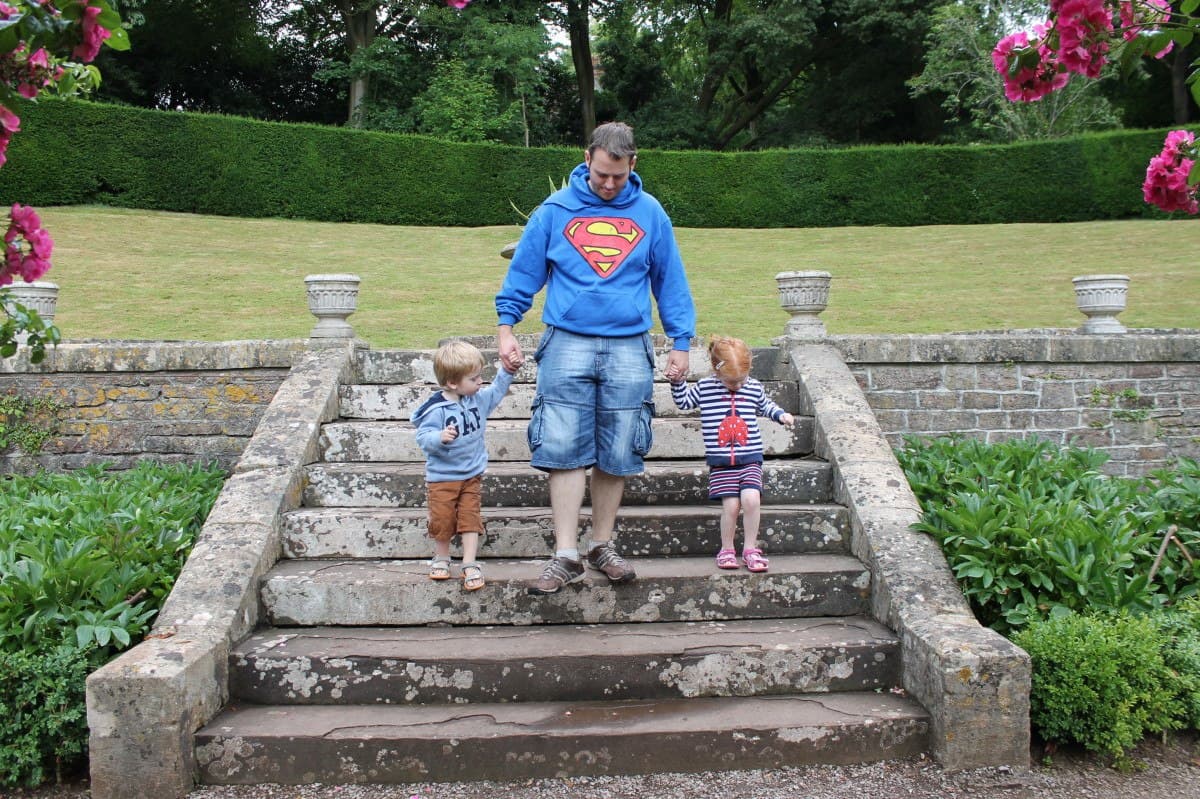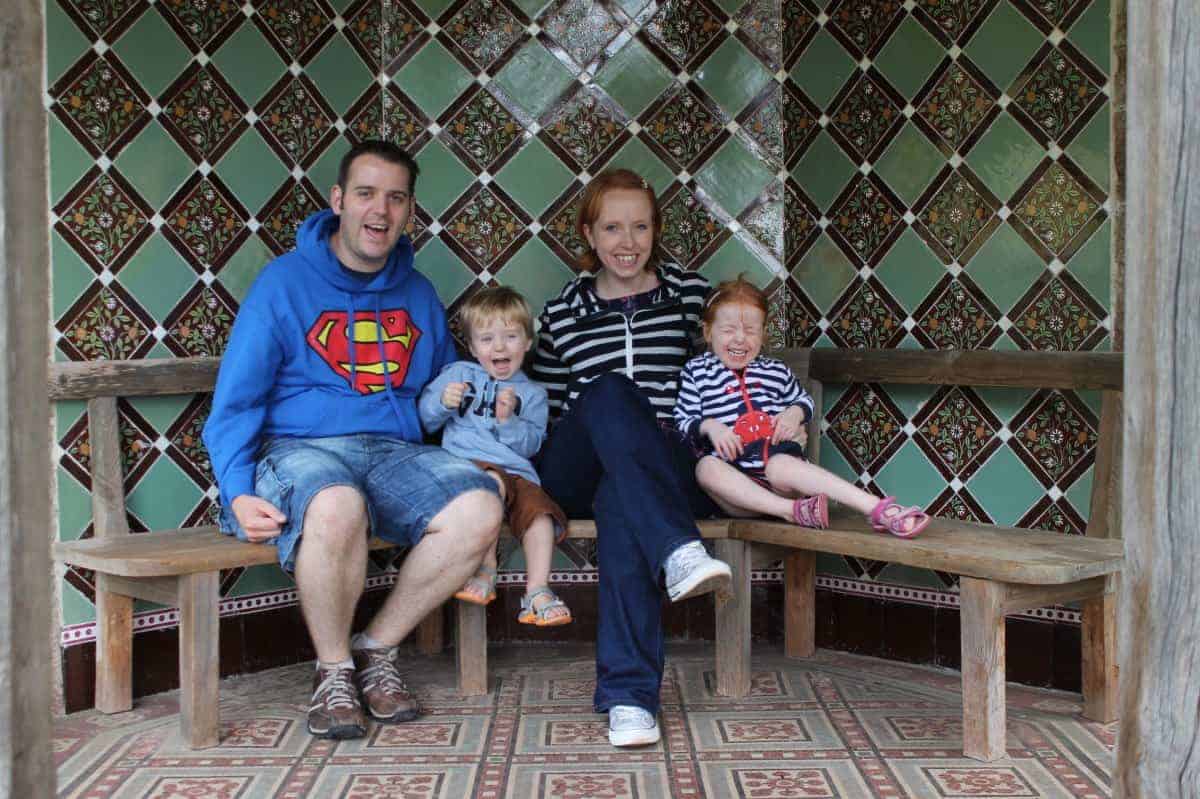 Tyntesfield House is a huge gothic style building that looks more like a church than a house – probably because it has it's own chapel inside too. Most of the house is open to the public unlike many historic buildings and it was lovely to wander around, looking at the furniture and reading the history of the house although LP and Little Man race from room to room and we don't get to spend too long anywhere.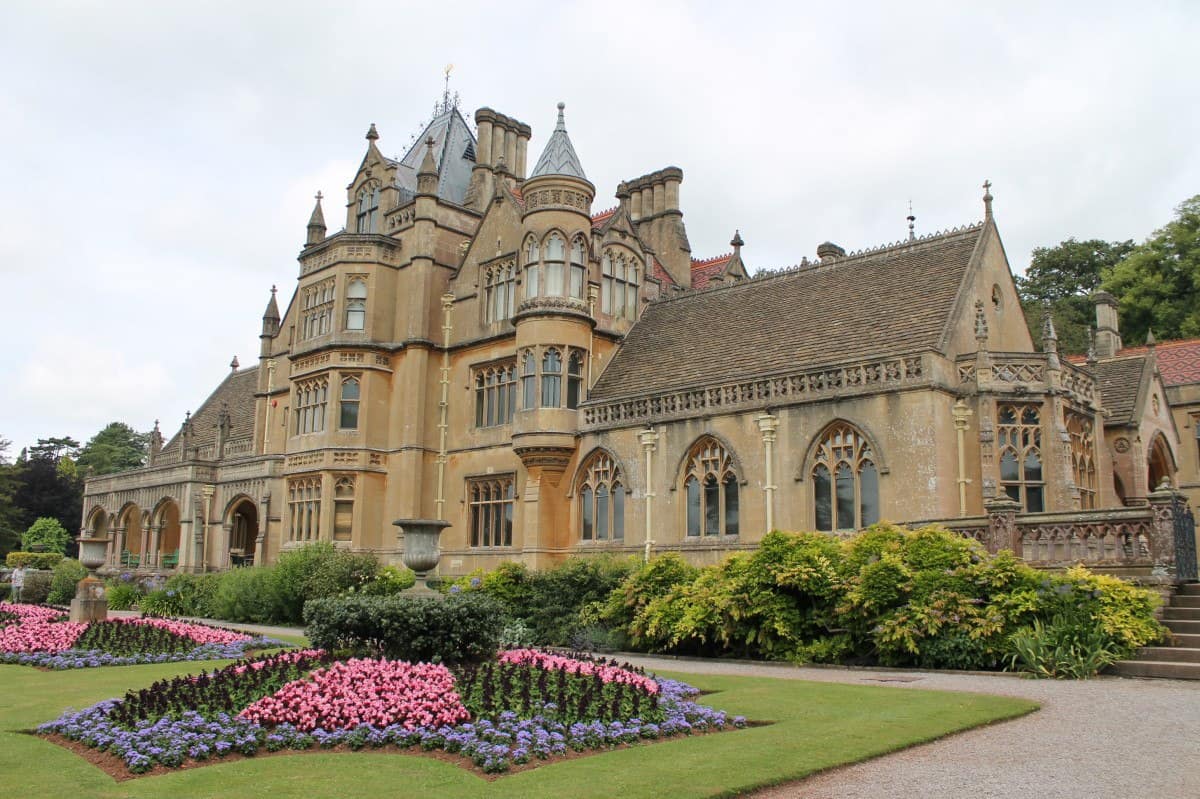 After the house we carried on walking through the grounds and found the kitchen garden, cafe and play area where we spent the rest of our day. The cafe is great for drinks, cakes or sandwiches and there are plenty of picnic tables to sit at whilst the children play although LP and Little Man were slightly too little to play by themselves.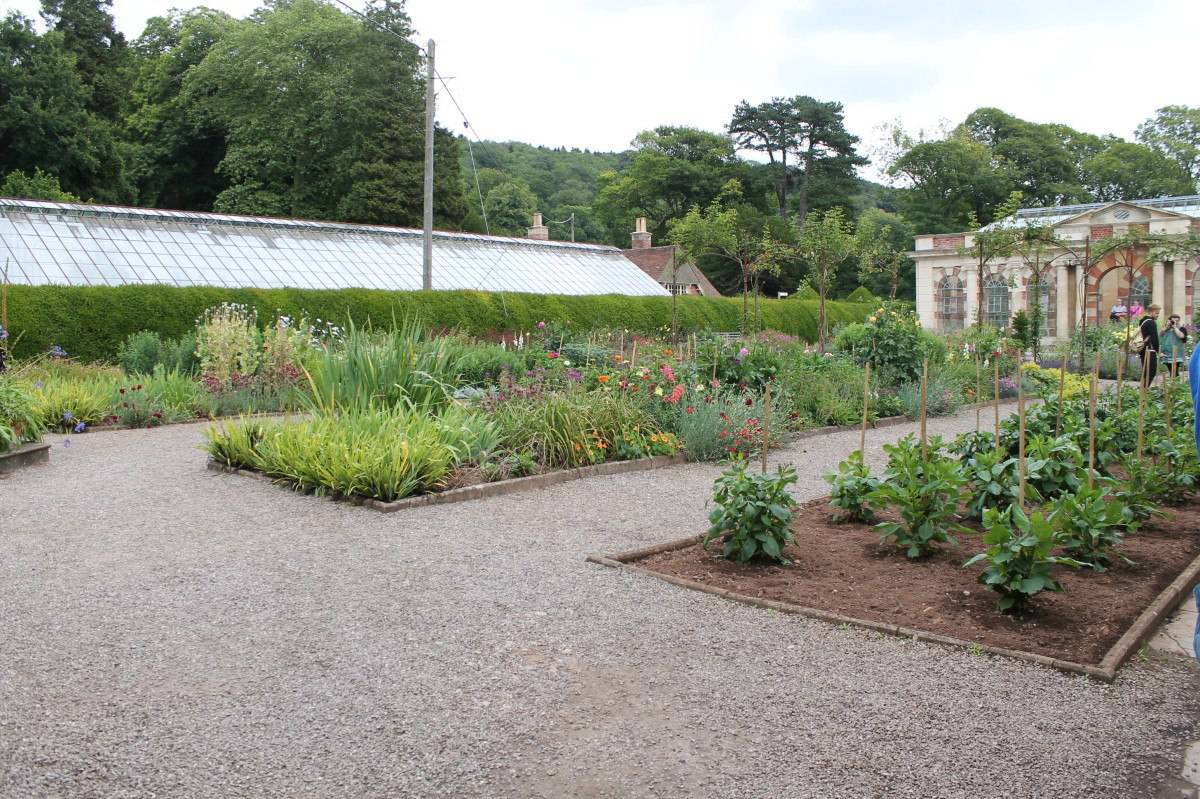 LP and Little Man loved playing on the tractor and there was an assault course made from apple crates and wood. It was one of the most eclectic and interesting play areas I've seen in a long time and the children loved it – a great place to pass the time.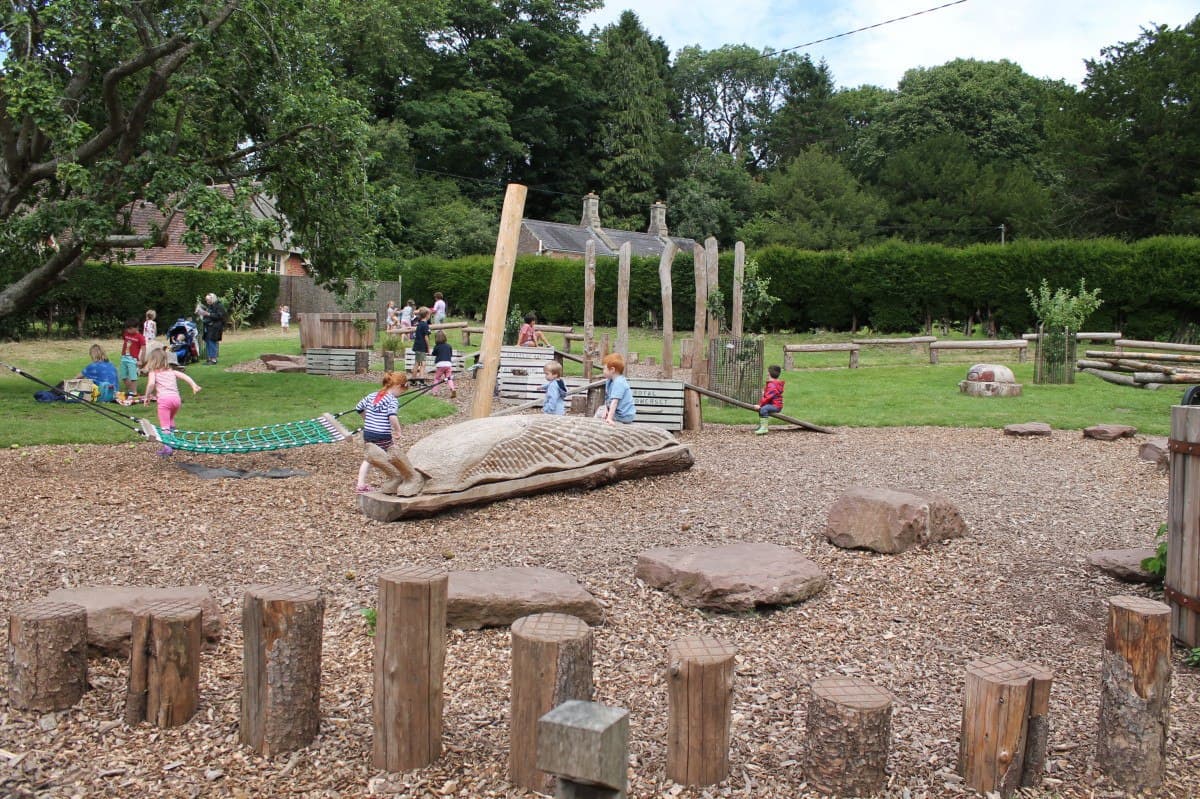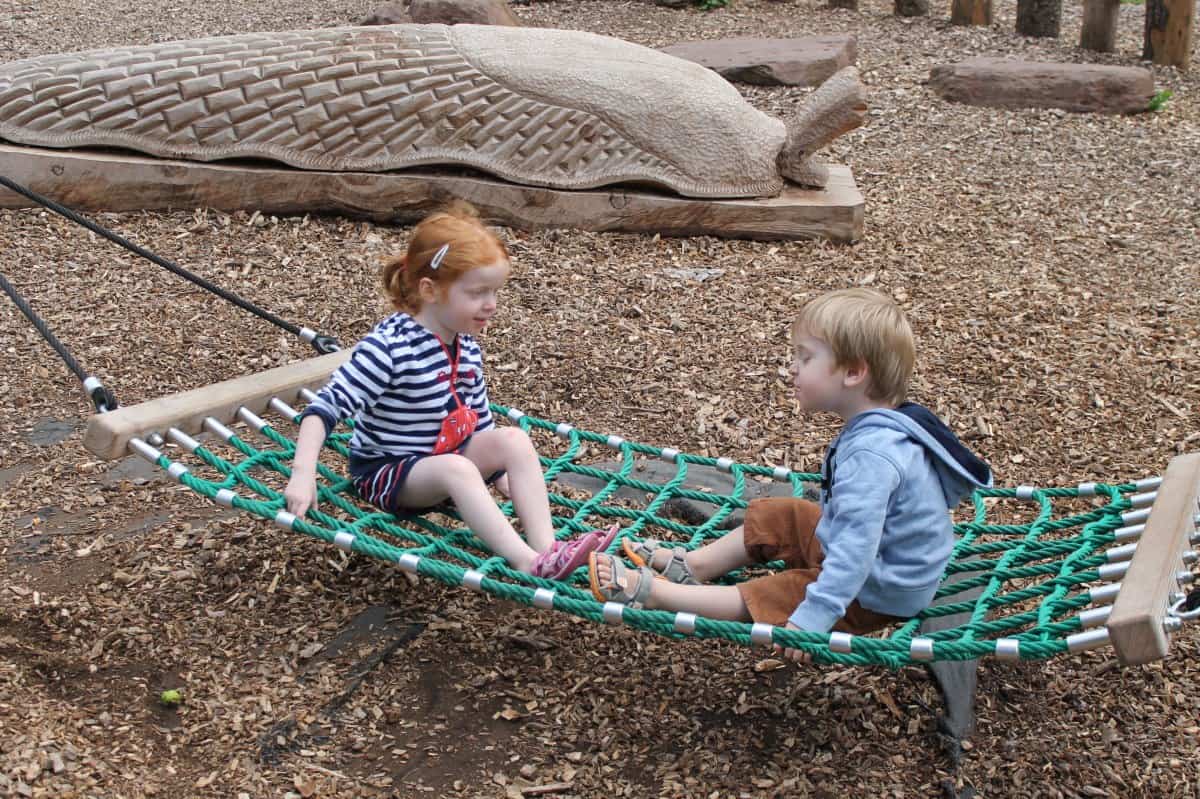 Before we knew it the time had come to head home and we walked through the grounds to the exit. This was a pretty long and uphill walk but it was great to see the grounds from a new angle and get some exercise too!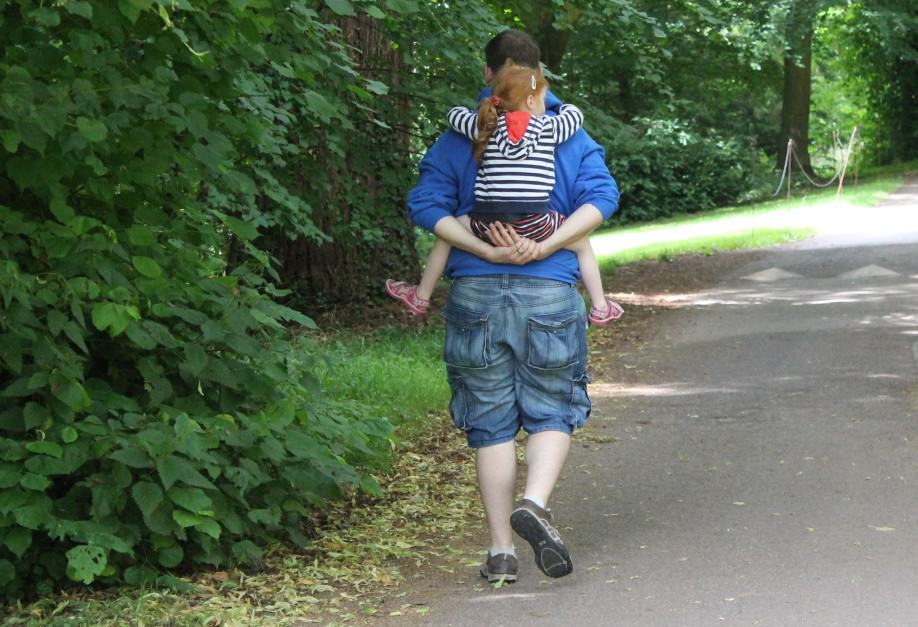 We loved our day at Tyntesfield and there was so much more we didn't get a chance to explore. I can't wait to go back again in the future.