Disclosure: We were invited on this break for the purpose of this review however all opinions are my own.
We've just come back from a pretty amazing city break in Barcelona. We travelled with Jet2 Holidays at the end of the Easter break and had such a nice time away.
Flying with Jet2
We usually fly from London airports but our Jet2 flights to Barcelona went from Birmingham so we extended our break with a night in Birmingham beforehand. It was our first time flying from Birmingham and it was a really positive experience.
The airport was quiet and well managed and it made a refreshing change from Heathrow and Gatwick. We'd definitely consider flights from Birmingham Airport in the future.
We checked in online with Jet2 about a week before our flight and so we just had to drop our bags off at the airport when we arrived for our flight. It couldn't have been easier.
On our flight we had two lovely members of staff in our section of the plane and they made the flight as smooth as possible for us. There is no food or drink included in the flight to Barcelona but you can buy drinks and snacks during the flight as well as traditional on board shopping.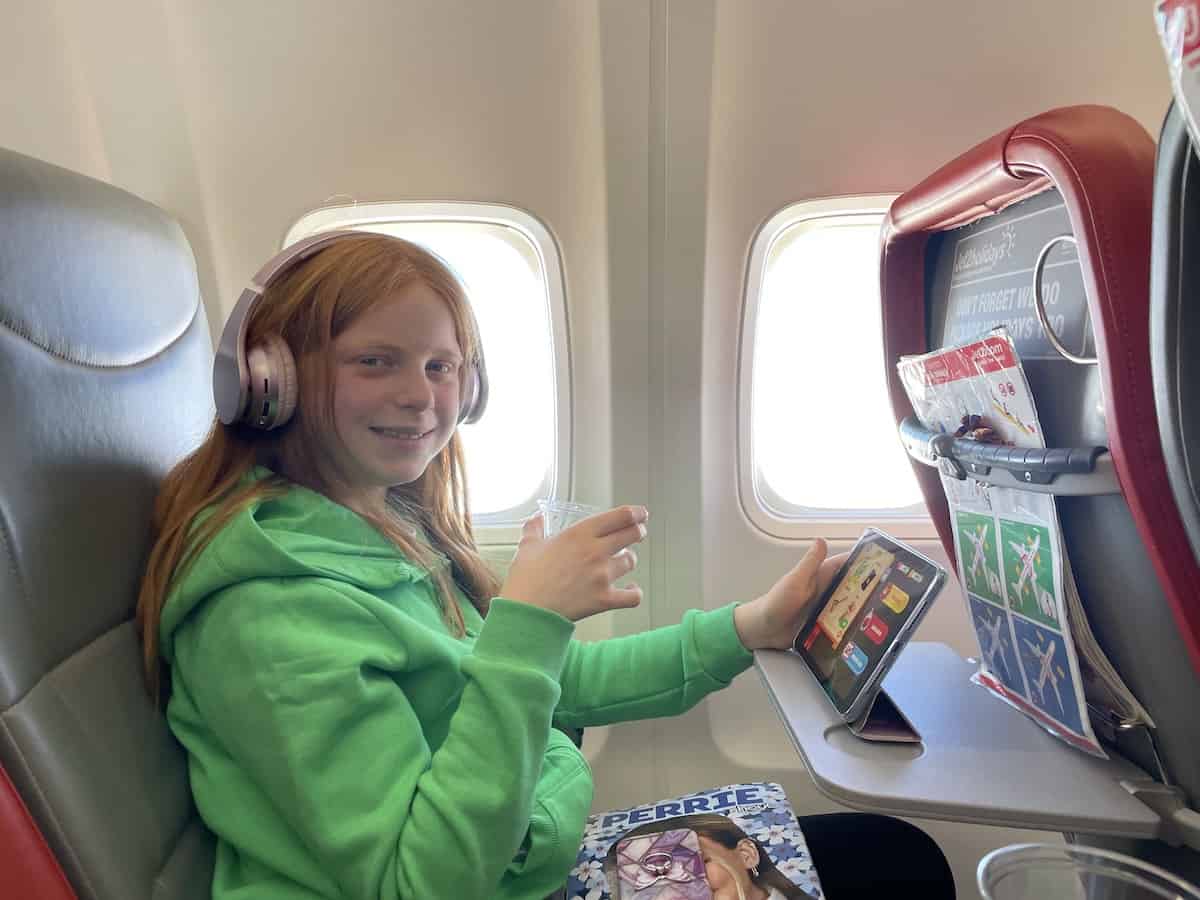 The flight to Barcelona is only around two hours and before we knew it we touched down in Spain, ready to start our holiday. Baggage reclaim went without a hitch and we were soon on our way.
Getting to Barcelona from Barcelona Airport
Although there are plenty of taxis right outside the airport, we'd researched that the Aerobus was the cheapest and most convenient way to get into the city. We took a free shuttle bus from Terminal 2, where our flight landed, across to Terminal 1, and found the Aerobus stop downstairs. We bought return tickets and it took us straight to the centre of Barcelona within just a few minutes.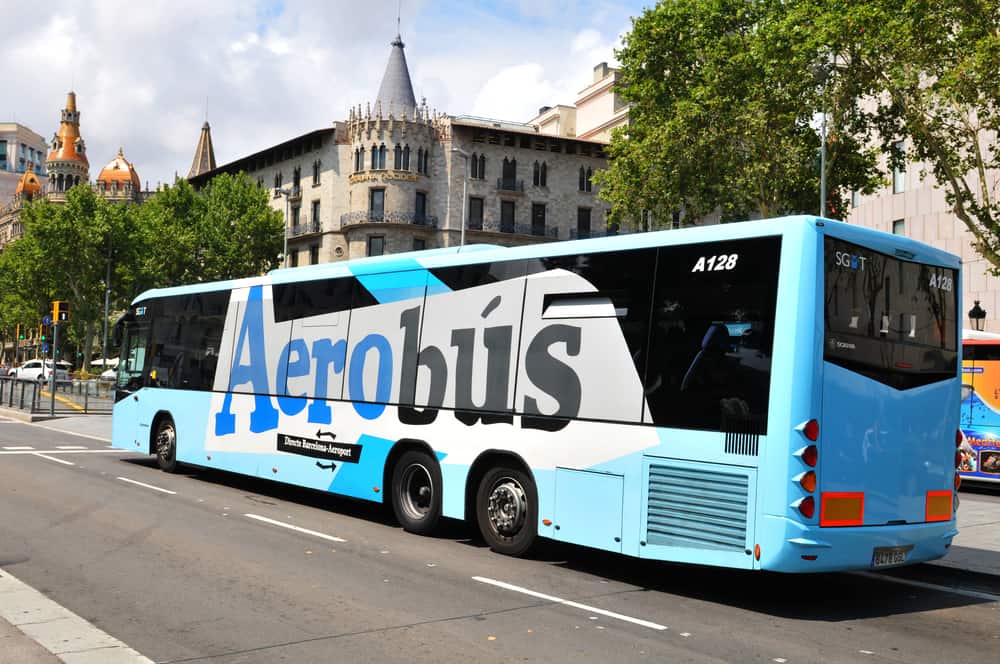 Staying at Oriente Atiram Hotel with Jet2
We were booked into the Oriente Atiram Hotel through Jet2Holidays for three nights which is on La Rambla, the main street through Barcelona. We found it easily from the Aerobus stop at Plaça de Catalunya, just a few minutes walk away, and were immediately blown away by the opulence of the hotel. It has a beautiful lobby and the staff were fantastic.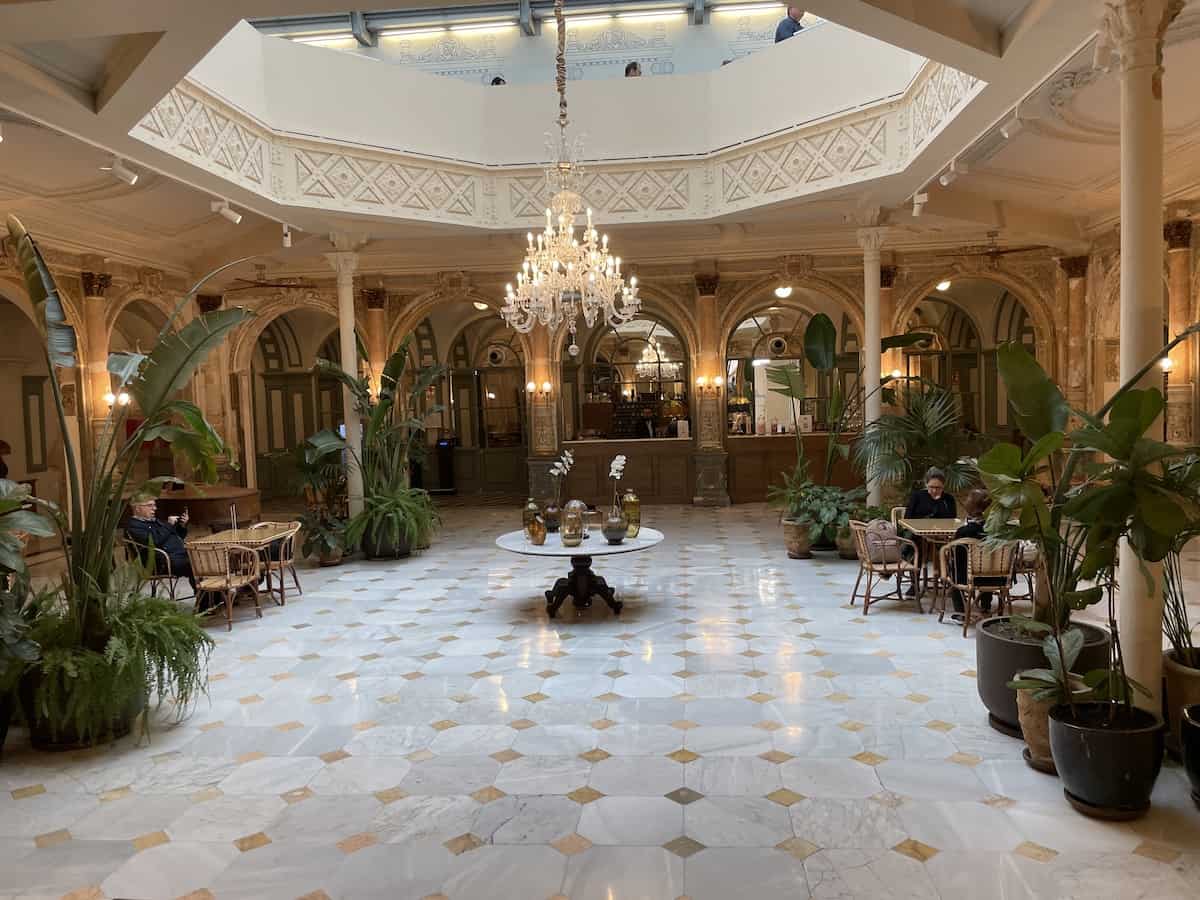 We had a quad room at the Oriente Hotel which is a fairly basic room with four single beds, a TV, free wifi and storage space. The bathroom is a good size and comes with plenty of towels and complimentary toiletries.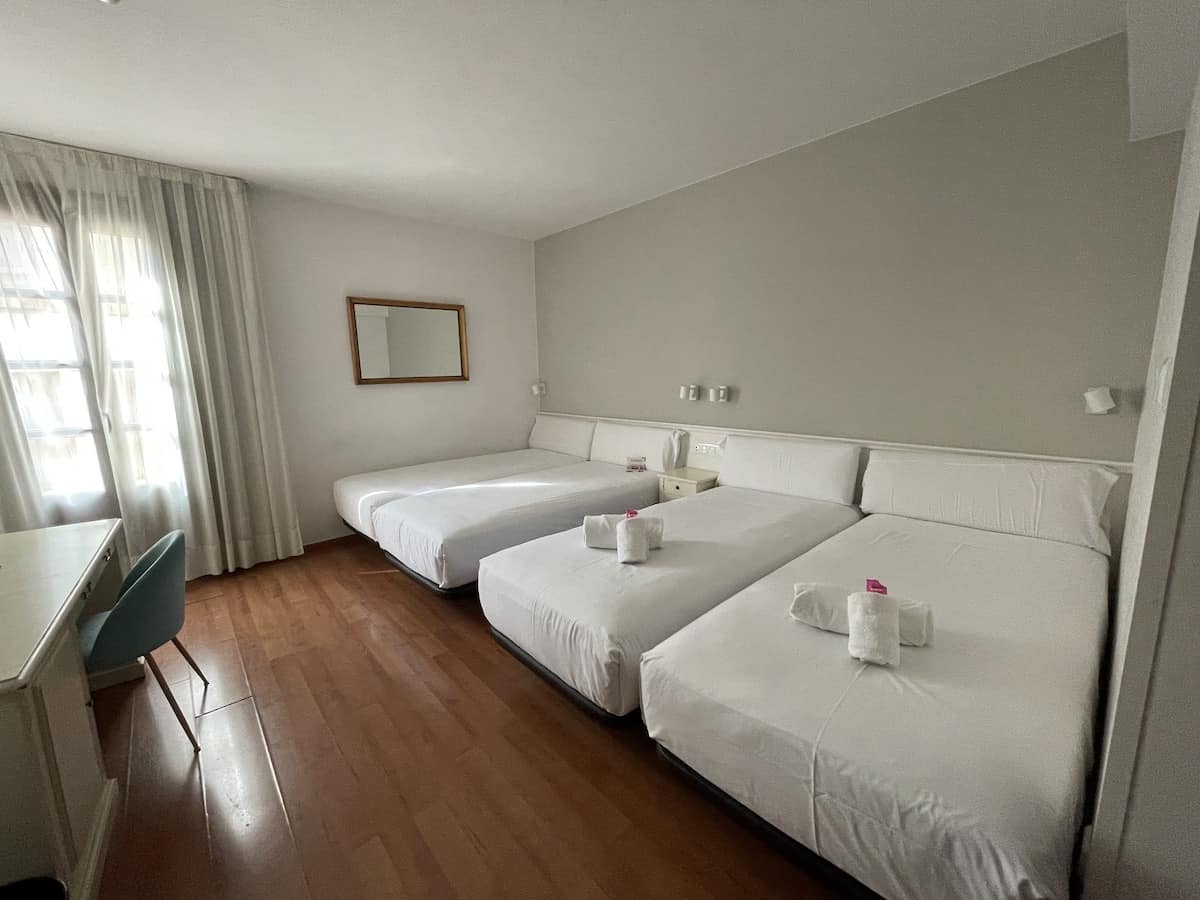 The room was perfect for our needs but tea and coffee making facilities would have been a great addition. The room was cleaned daily and despite the hotel being on La Rambla we all slept really well.
When it was time to leave, the hotel were happy for us to leave our bags with them for the day and check out wasn't until midday either. Our hotel ended up being a fantastic base for our break in Barcelona.
Our time in Barcelona
We had such a fantastic few days in Barcelona, walking over 50km in 4 days and not stopping from the minute we arrived at the hotel until we got on the plane home. It was busy, full of new experiences and just a great few days away as a family.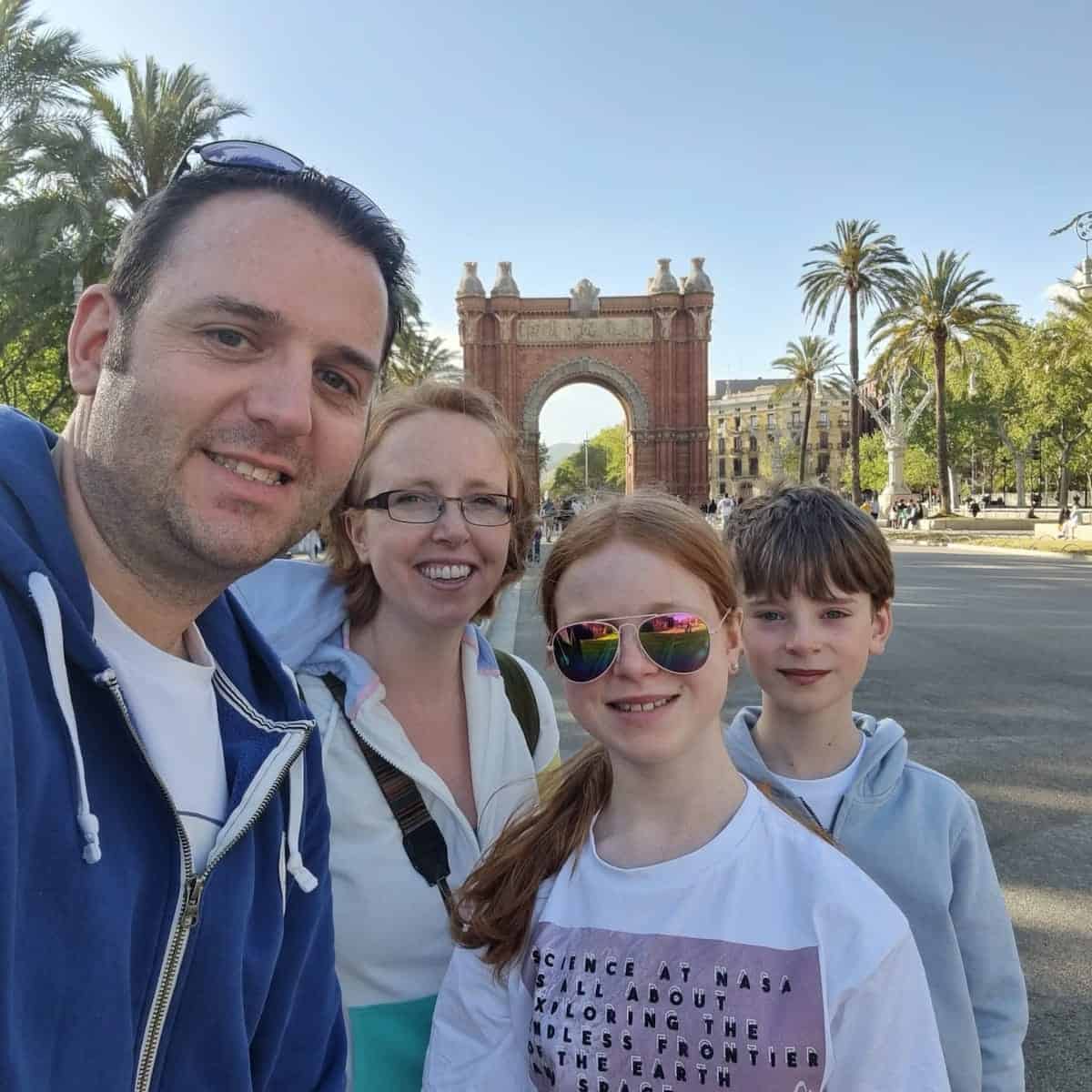 After we dropped our bags at our hotel, we started off by going for a walk to get to know the local area. We saw Barcelona Cathedral, the Arc de Triomf and walked through Ciutadella Park before hiring a row boat for half an hour – such a great experience that all tourists should do!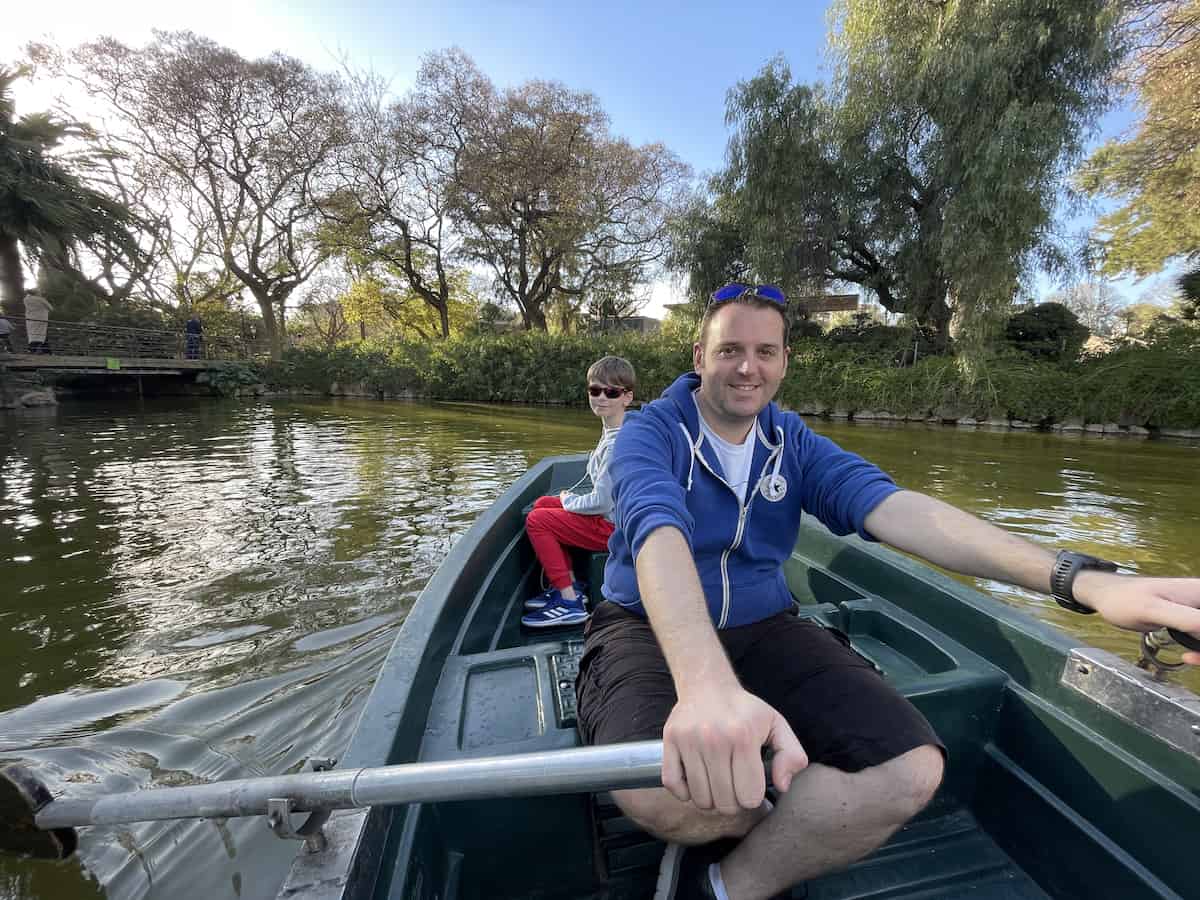 We finished the day by walking along the beach and back to the hotel before starting the main bulk of our sightseeing the following day. It's great to visit a city with a beach, especially in the warmer months, as you can have the best of both world – city break and beach holiday in one.
For our first full day in Barcelona we started off with a trip to Casa Battló, learning all about the work of Gaudi, an artist we really weren't familiar with before arriving in Barcelona. We did an AR tour using ipads which really made everything come to life for us.
This was followed by a walk past the Sagrada Familia which was an incredible sight despite being unfinished after so many years. We're planning to visit again when it's complete.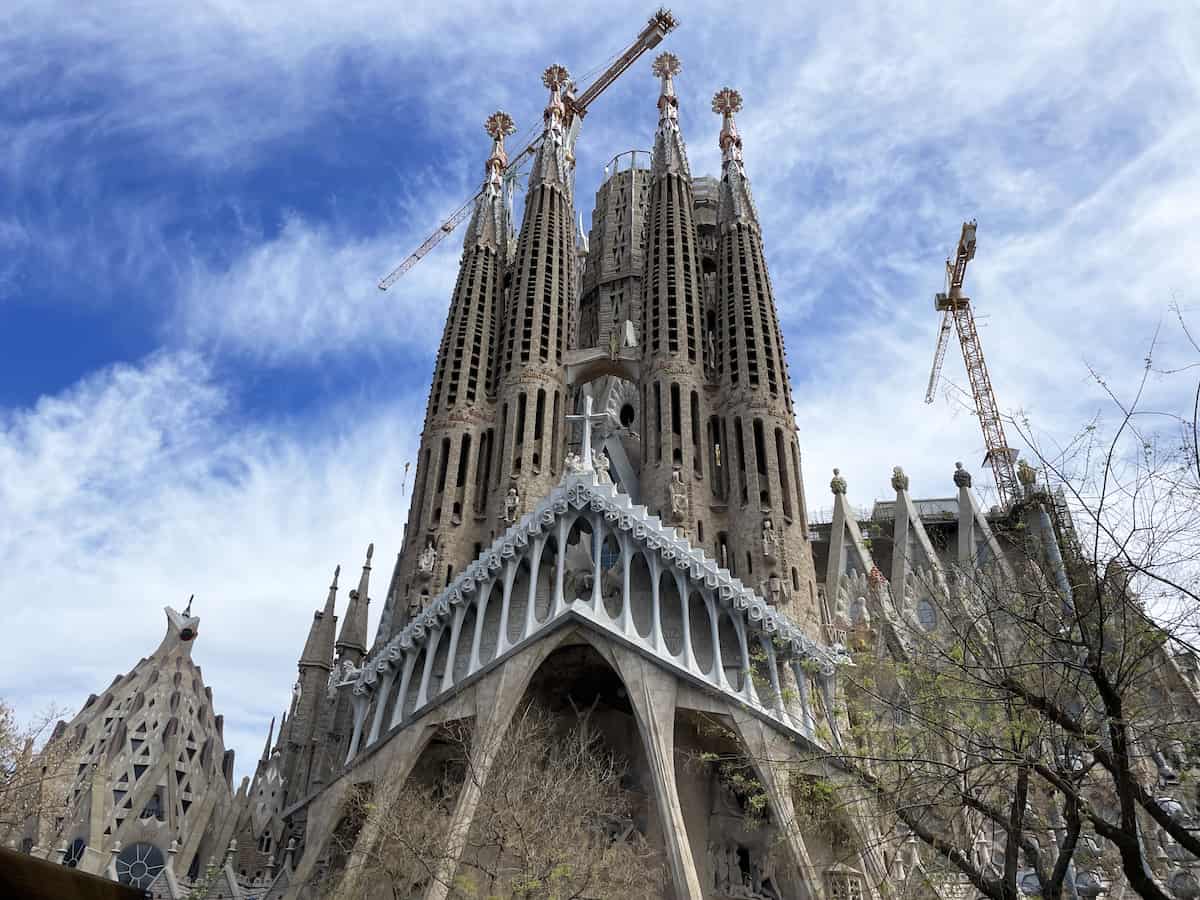 We then went to the Sant Pau Art Nouveau Site, a hospital that closed in 2009 but has been restored to its original glory, full of incredible mosaics and amazing architecture. It was one of our favourite parts of our trip.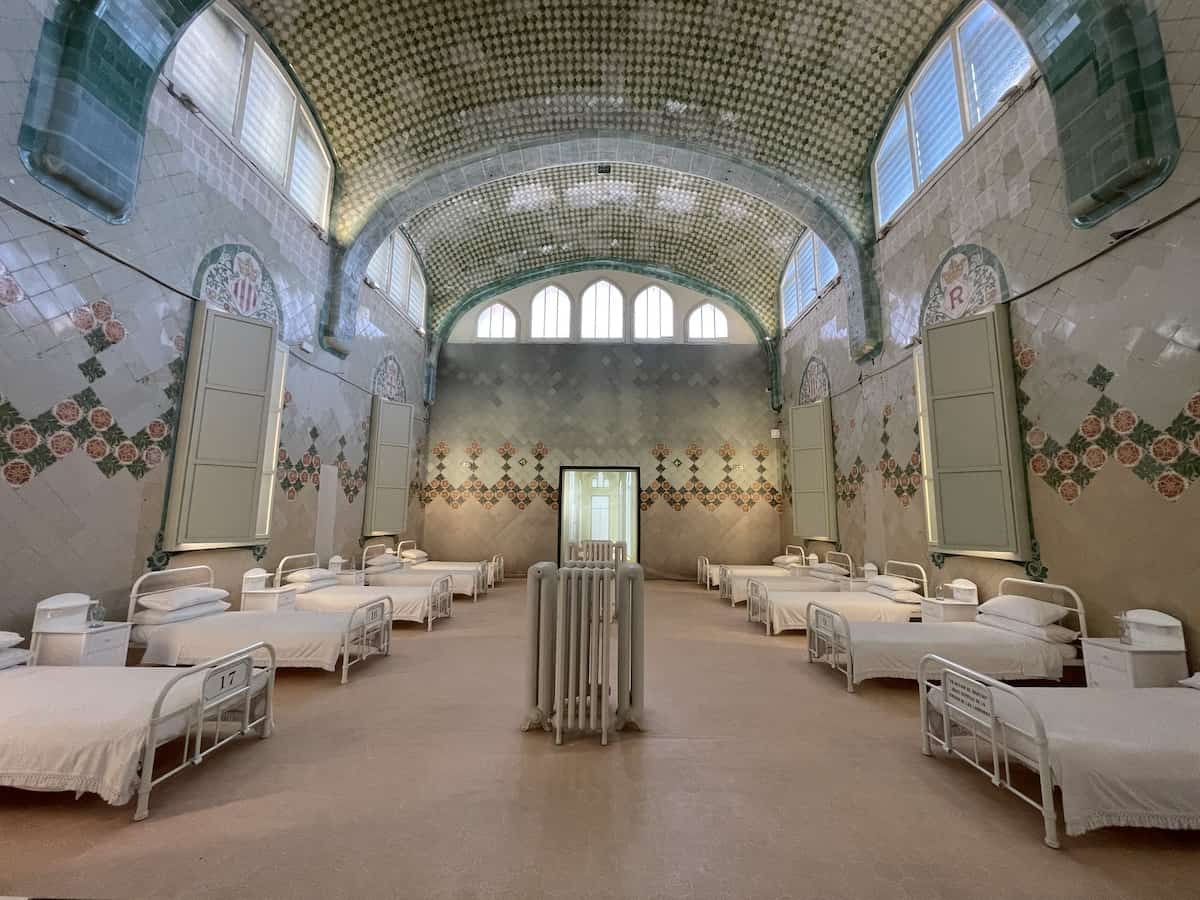 Afterwards we had our first experience of Barcelona public transport, navigating the Metro system. This was actually such a nice experience. It works just like the Tube at home and was so easy to use and clean too!
The Metro took us to the port where we got on a Las Golondrinas boat for an hour cruise along the coast and port, seeing so many of Barcelona's sights from the sea and even seeing all the cruise ships docked in Barcelona for the day.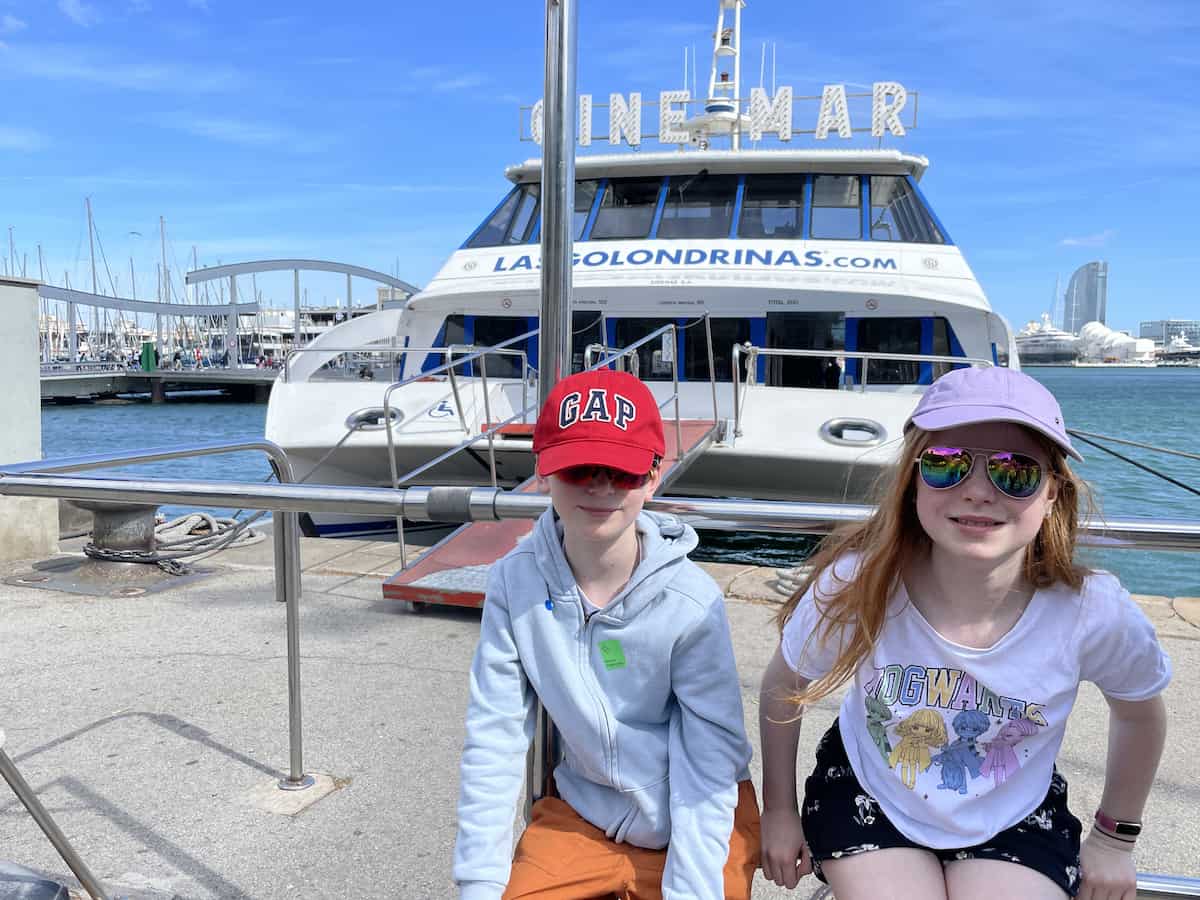 We finished the day with a trip to Barcelona Aquarium which ended up being one of the best aquariums we have ever been in, with big tanks, huge viewing windows and some of the most exciting underwater tunnels we have been in.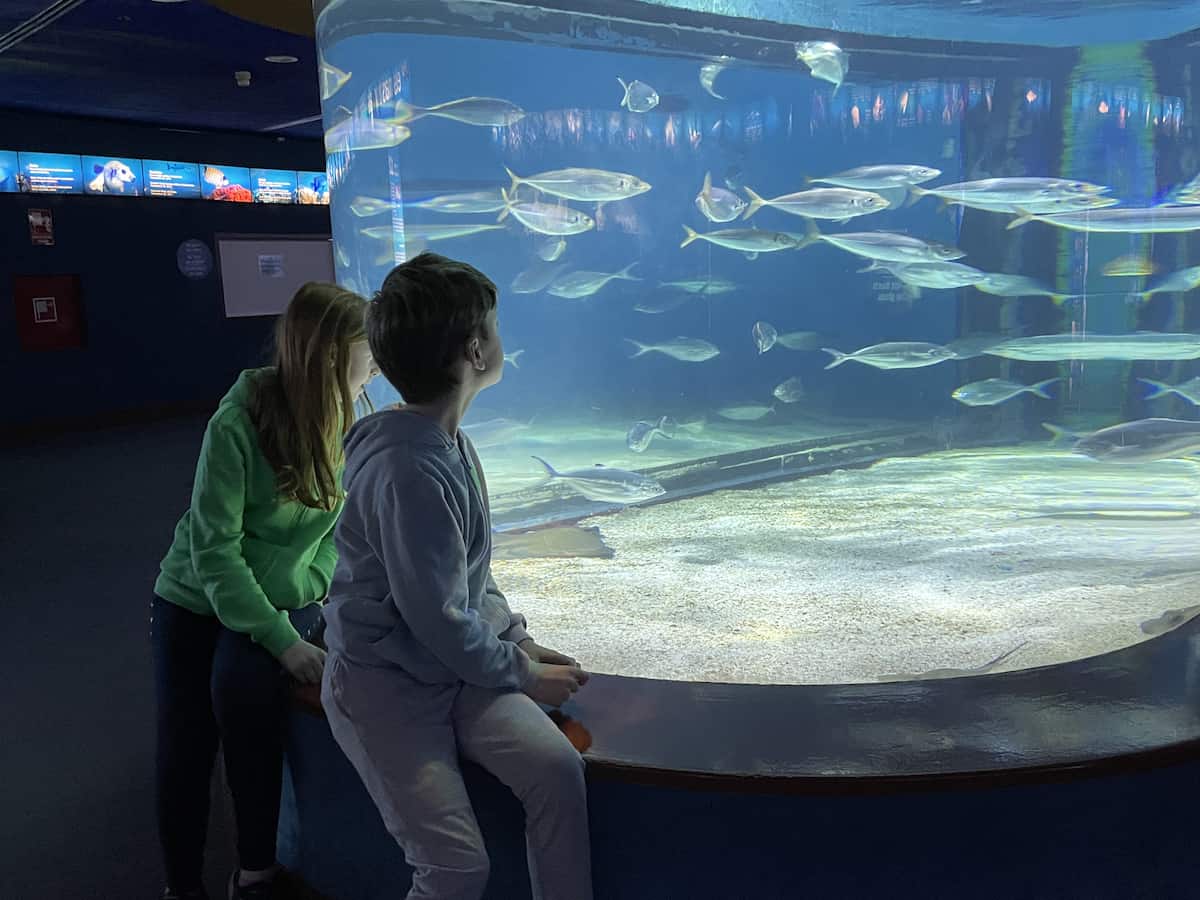 Our next day in Barcelona was mainly spent at Tibidabo Park, a theme park up the Tibidabo mountain accessed by the funicular railway. This was such a great day out, with traditional theme park rides all situated on the side of the mountain, giving great views of the city below.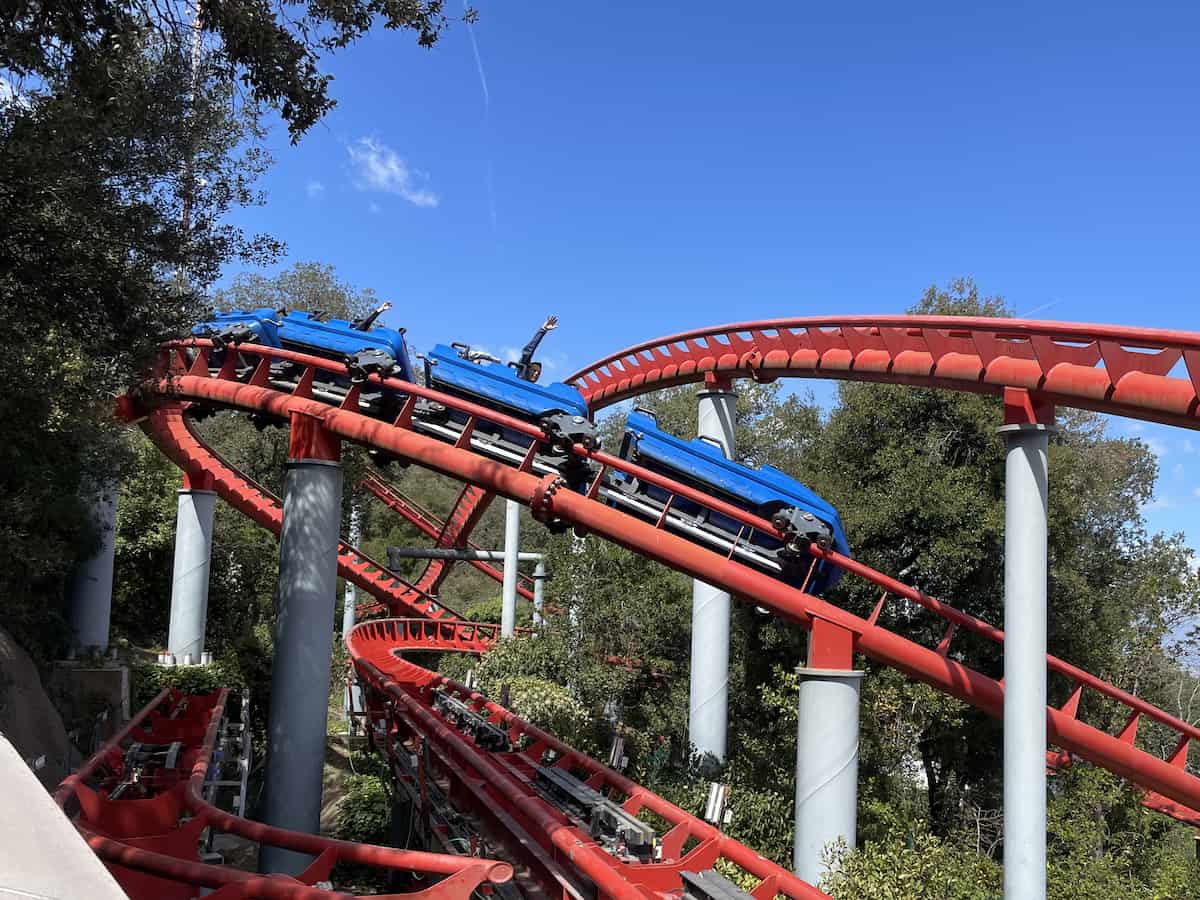 We also got to climb up to the top of the Sacred Heart of Jesus Temple, seeing even further and feeling like we were completely on top of the world.
On our last day in Barcelona we started off near the port, taking a lift up to the top of the Columbus Monument and seeing such a great view of the coast and city.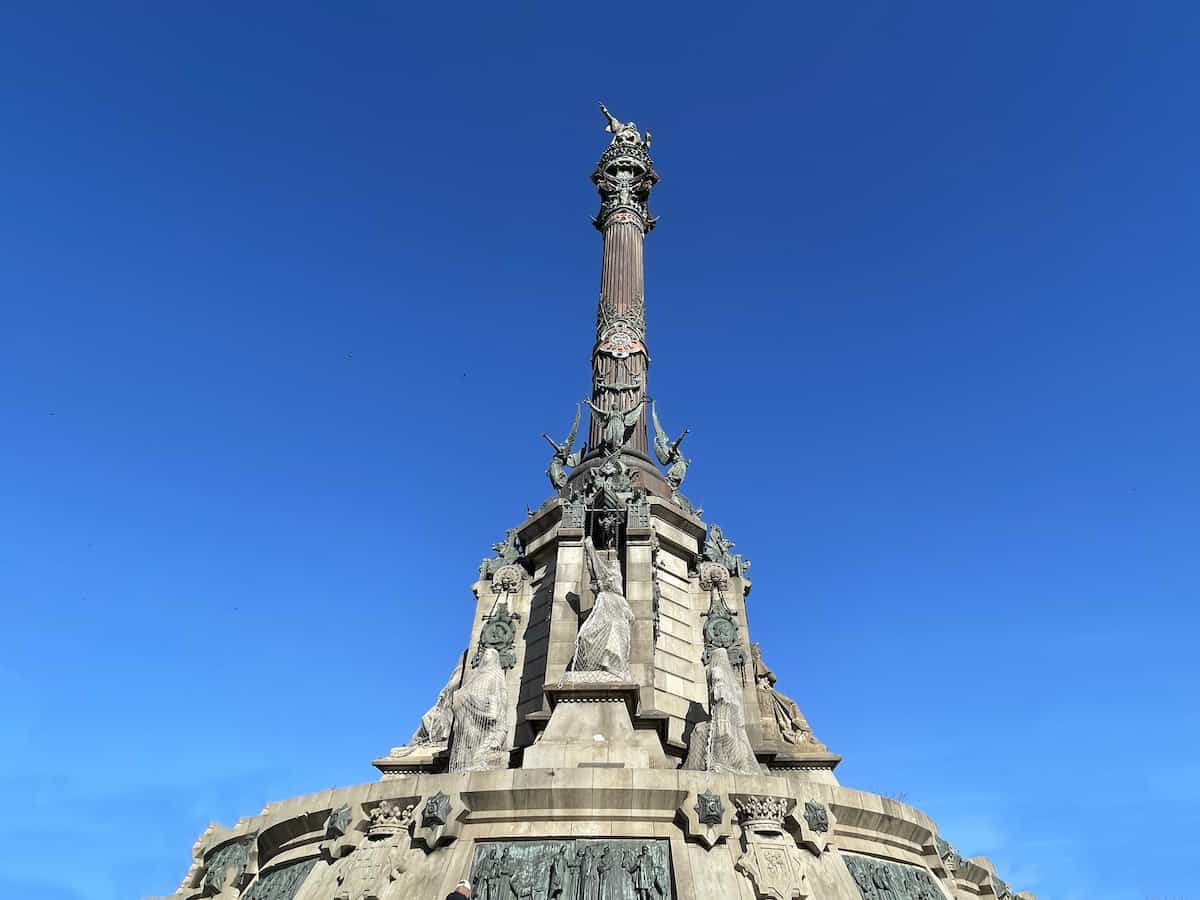 We then walked to Barcelona Zoo where we spent a good chunk of the day watching gorillas, elephants and even bears. It was such a lovely zoo, with big enclosures, loads of open space and a really nice atmosphere.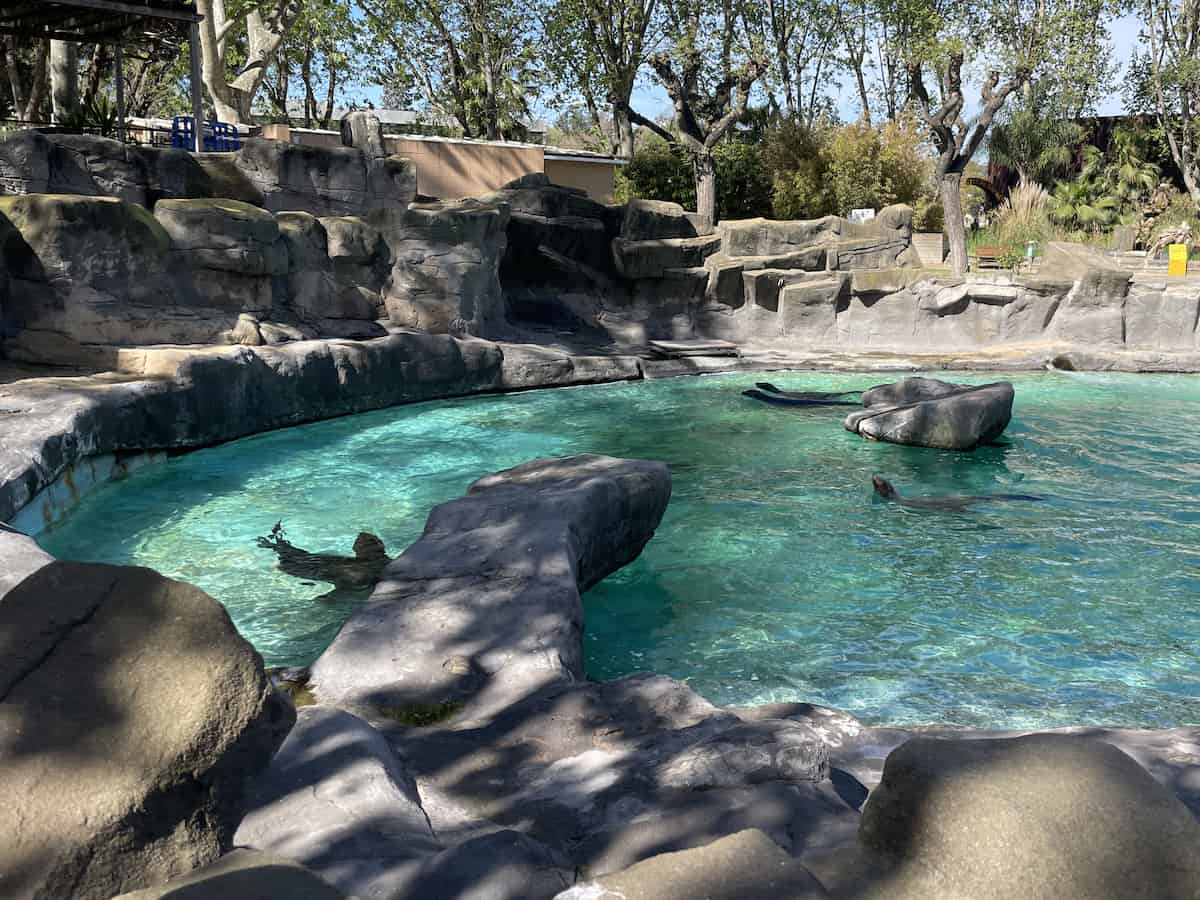 We finished our trip with the Barcelona Wax Museum where we got to see famous faces from history, sport, film and music made out of wax. It was something completely different and a nice way to pass an hour before collecting our luggage and heading to the airport.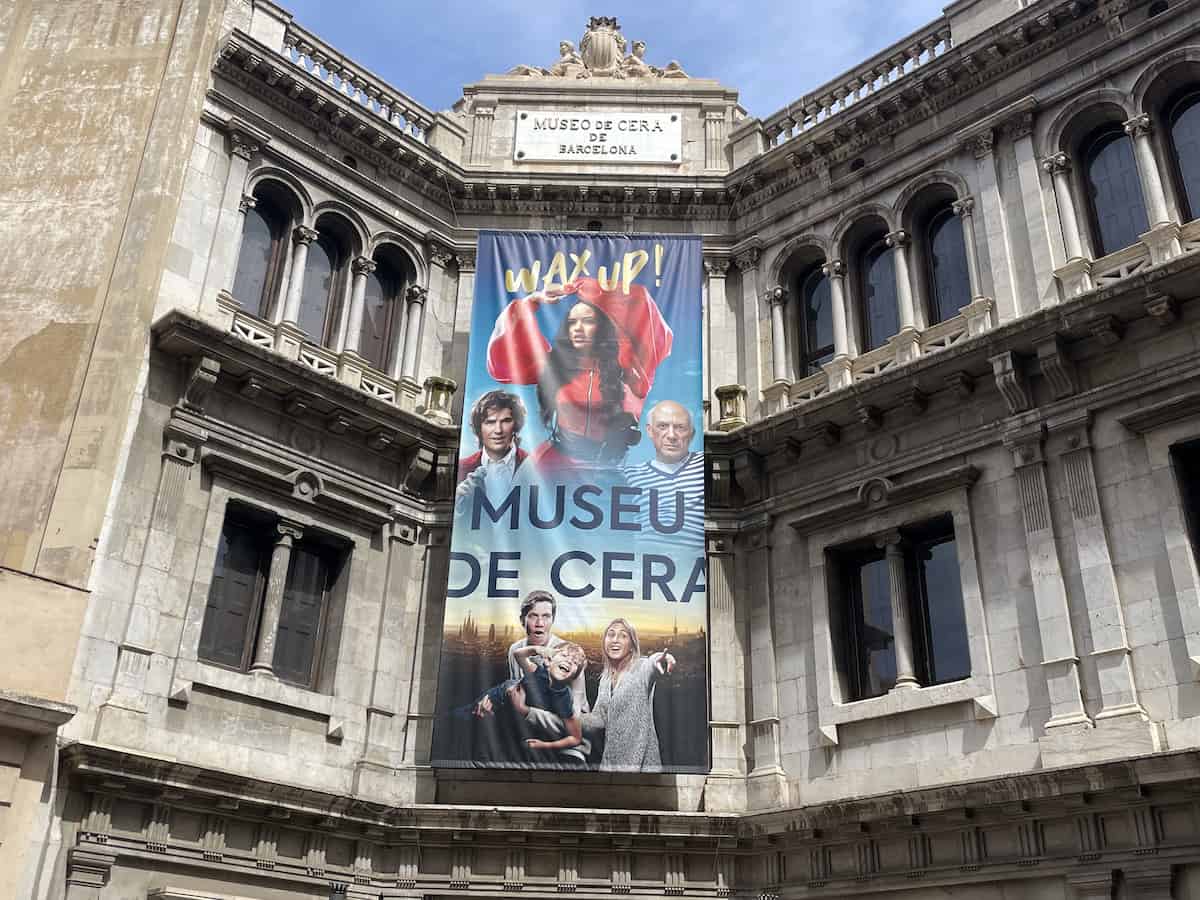 Our journey home was much the same as the journey to Barcelona – getting the Aerobus to the airport, dropping our bags off and relaxing until our flight. The flight was smooth and before we knew it we had landed in Birmingham, ready to pick up our car and drive home.
The Jet2 experience
We had such a great time in Barcelona and it couldn't have been a nicer family break away. It was our first experience of travelling with Jet2 but I know it won't be our last. Jet2 made the whole process stress free – with luggage included in the flight booking and a really lovely hotel that was perfect for a family city break.
After our Jet2CityBreaks trip to Barcelona, I'm now looking at other city break options through Jet2, and considering other airports that we could travel from as well – no longer limiting ourselves to London airports thanks to Jet2.
You can find out more about Jet2 flights and Jet2 holidays over on their website including much inspiration for family holidays.