When we went to Barcelona at Easter we flew from Birmingham Airport for the first time and wanted to stay somewhere the night before to make the journey easier before our flight. We ended up booking The Regency Hotel in Solihull, just a fifteen minute drive from Birmingham Airport.
The Regency Hotel
The Regency Hotel is a a three star hotel in Solihull, well located for the airport, NEC and all that the local area has to offer. With plenty of parking, it's easily accessible and a great base for business or pleasure.
We booked through Hotels.com and the room came with parking and breakfast included however, this isn't standard. The majority of guests pay extra for parking – £10 per day – and breakfast.
Our stay at The Regency Hotel
We arrived at The Regency Hotel and checked in smoothly. We were booked into a quadruple room which was a great size but very basic and pretty tired. There were quite a lot of cracks in the walls, gaps in the plaster where lamps had been moved and just a lot of visible wear and tear.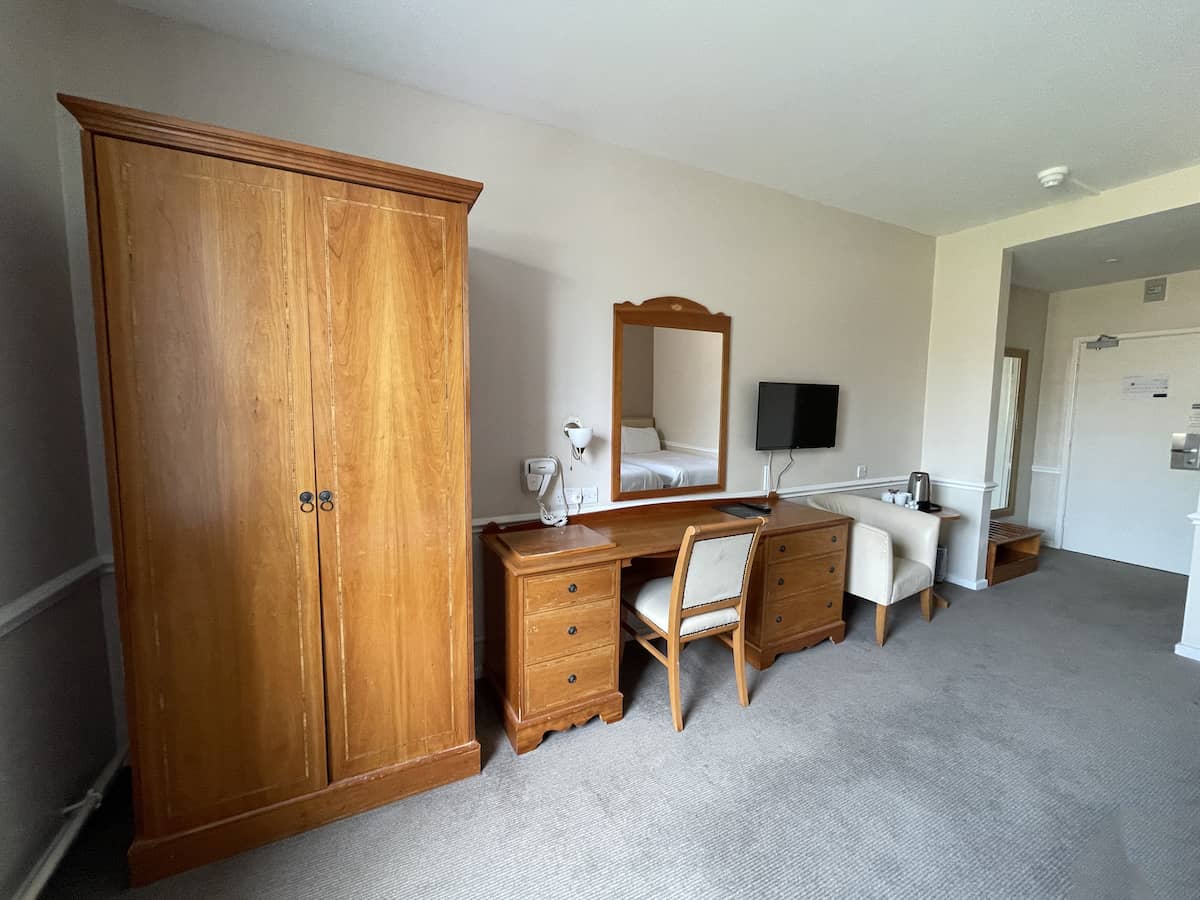 The bathroom was a good size, although it had a really yellow light in it and the sealant desperately needed redoing around the sink and bath. That said, the bath filled amazingly quickly and the shower worked well. There were also complimentary toiletries and plenty of towels.
The room also had free wifi and tea and coffee making facilities which were much appreciated by the four of us. The beds and bedding were also really comfortable and the room was fine for what we needed – a basic stay before getting a plane the next day.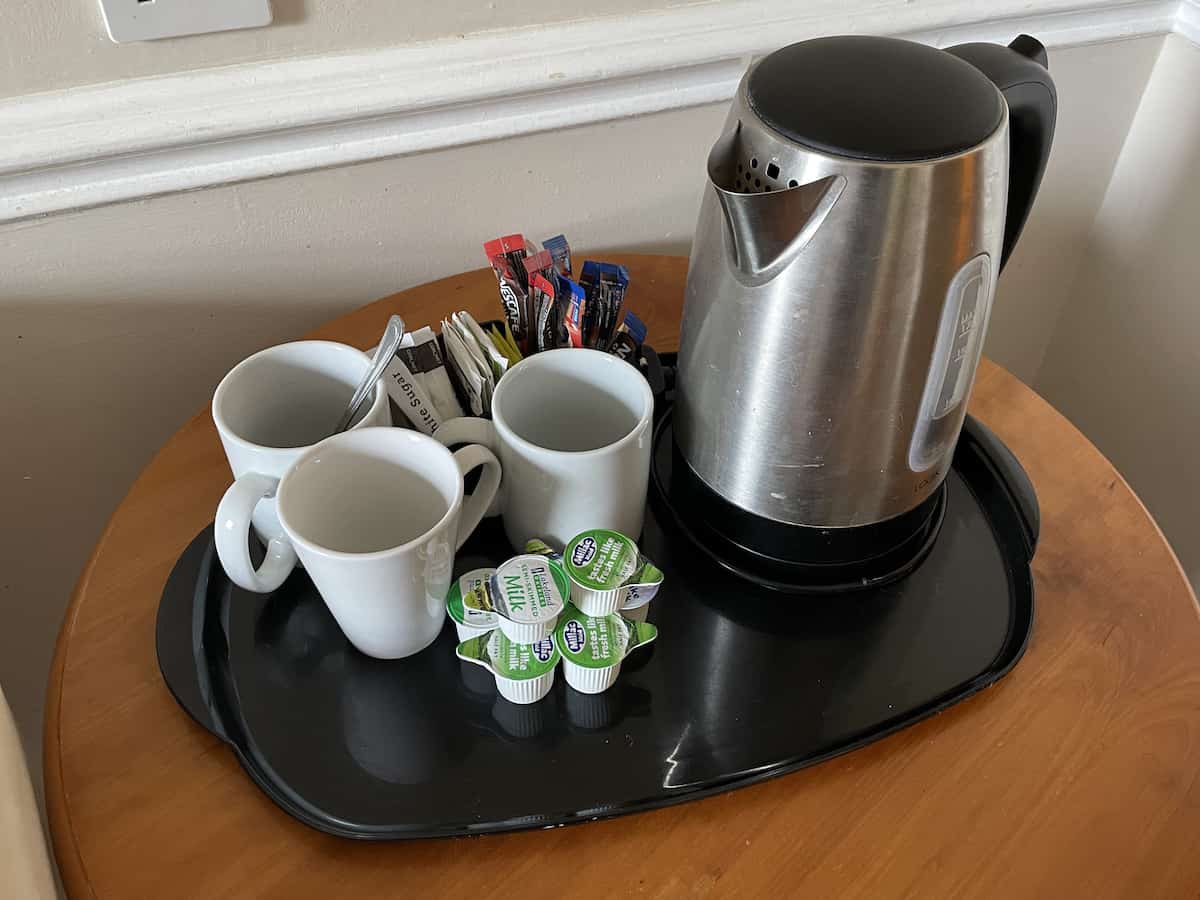 Dining at The Regency Hotel
The Regency Hotel has a bar and brasserie that are open all day for breakfast, brunch, lunch and dinner. We had breakfast in the brasserie which was fine, but we've definitely had better.
Breakfast consisted of a cooked buffet as well as cereal, fruit and yogurt as well as cakes and pastries plus the usual bread products.
The food wasn't replenished quick enough and the plates were so hot that they burnt our hands. The actual food was ok and a hotel breakfast is always a good start to the day.
Leisure facilities at The Regency Hotel
The Regency Hotel have leisure facilities that are free to use for hotel guests. This includes a swimming pool, jacuzzi, sauna and steam room as well as a gym. It's not a spa hotel – there are no spa treatments on offer.
Our stay at The Regency Hotel was perfectly fine. It served our purpose and was really close to Birmingham Airport. We also had a lovely Harvester meal a couple of minutes down the road. However, there is also a Premier Inn right near the Harvester – and you always know what you're getting with a Premier Inn. I think I would probably stay there next time!
You can find out more about The Regency Hotel over on their website.