Disclosure: We were invited to see this show for the purpose of this post however all opinions are my own.
Last night we were lucky enough to be invited to the opening night of Annie the Musical at New Victoria Theatre in Woking. It's such a classic movie, one of my favourites from childhood – especially being a redhead – and I couldn't wait to see how it transferred to the stage.
What is Annie?
Annie is set in 1930s New York during The Great Depression. It follows brave young Annie, who is forced to live a life of misery at Miss Hannigan's orphanage. Her luck soon changes when she's chosen to spend a fairytale Christmas with famous billionaire, Oliver Warbucks. Meanwhile, spiteful Miss Hannigan has other ideas and hatches a plan to spoil Annie's search for her true family.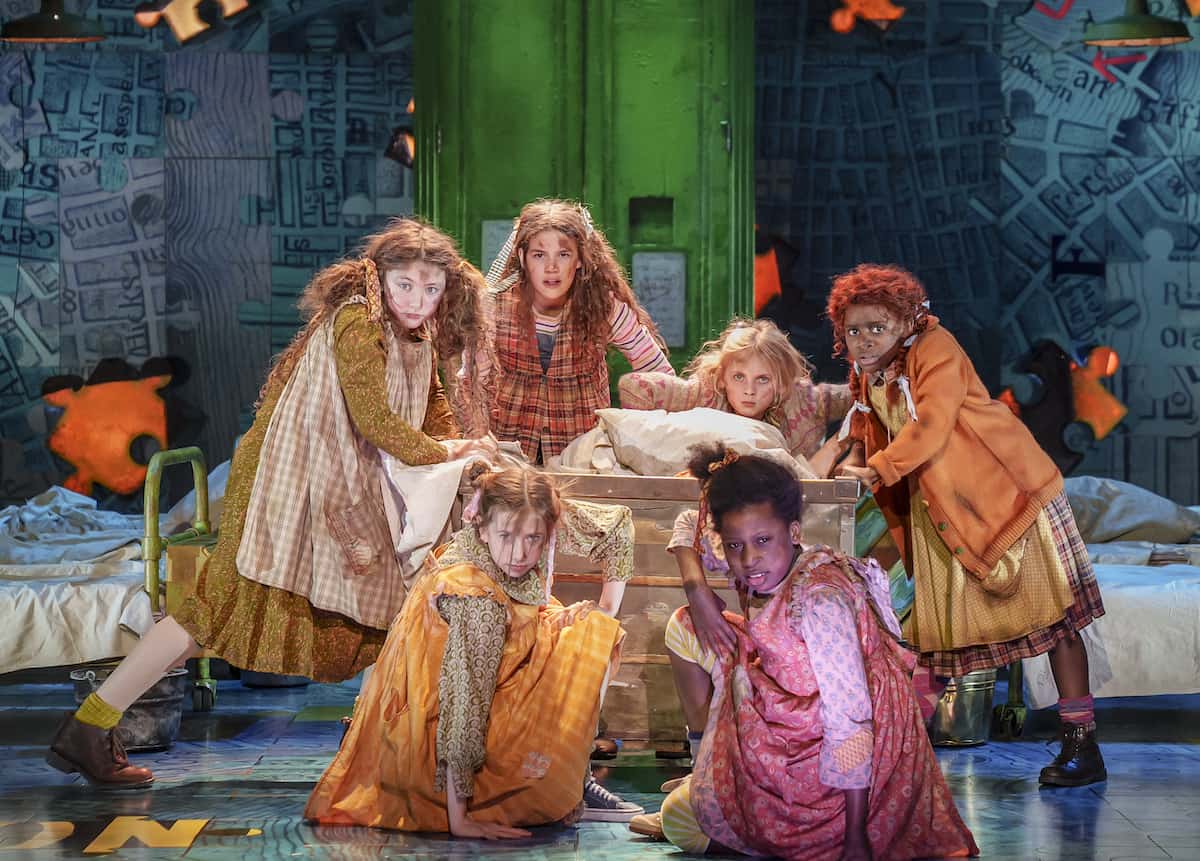 Annie at New Victoria Theatre
We visited New Victoria Theatre along with an audience full of people that spanned generations. Fans of the original movie took their parents, husbands and kids along to see it and it was lovely to be part of such an eclectic audience.
The stage is set up as the inside of the orphanage as you take your seats, with the orphans taking their places on stage before the lights have dimmed. It makes it feel like you're right there with them in that orphanage dormitory, complete with cleaning buckets and scraggly teddy bears.
As soon as the show started, we were hooked. The children sang and danced their hearts out from the very first scene. They had so much energy but they also put so much feeling and emotion into every line. The whole cast of orphans did a fantastic job throughout.
Craig Revel-Horwood was an impressive Miss Hannigan. Unlike typical dame characters, it was easy to forget that she was being played by a man and he did a great job of portraying a character everyone loves to hate. He played the mean, drunk, awful woman so well and I think we liked him more than the original!
The whole story plays out like the movie, aside from the chase scene at the end. Annie goes and stays with Oliver Warbucks – who is such a wonderful character. Played by Alex Bourne, he is businesslike but charismatic, warm and friendly. Teamed with Grace Farrell, played by Amelia Adams, they make a great double act – and fantastic new parents for Annie!
Annie is played by three different child actors depending on what show you see. Our Annie was played by Harlie Barthram and she was faultless. From being alone on stage with just Sandy the dog whilst singing Maybe, to singing and dancing her way through I Think I'm Gonna Like It Here and constantly pulling at our heartstrings with Tomorrow, she was incredible.
Halfway through I turned to my friend and said "her parents must be so proud." She is so young and yet captivated the audience. She sang solos better than many adults could manage, sang whilst keeping a live dog in check and danced absolutely beautifully. She is a pure star and it was a real pleasure to see someone so young and talented living their dream. Well done Harlie.
In the show, fraudsters turn up to try and take Annie – and a large cash reward. Rooster and Lily, played by Paul French and Billie-Kay, are great baddies. They dance, sing and act fantastically – although Rooster is so good at the role it's almost hard to watch. He's an awful, slimy character that I think could give children nightmares – or at least make them feel quite icky! It was such good acting.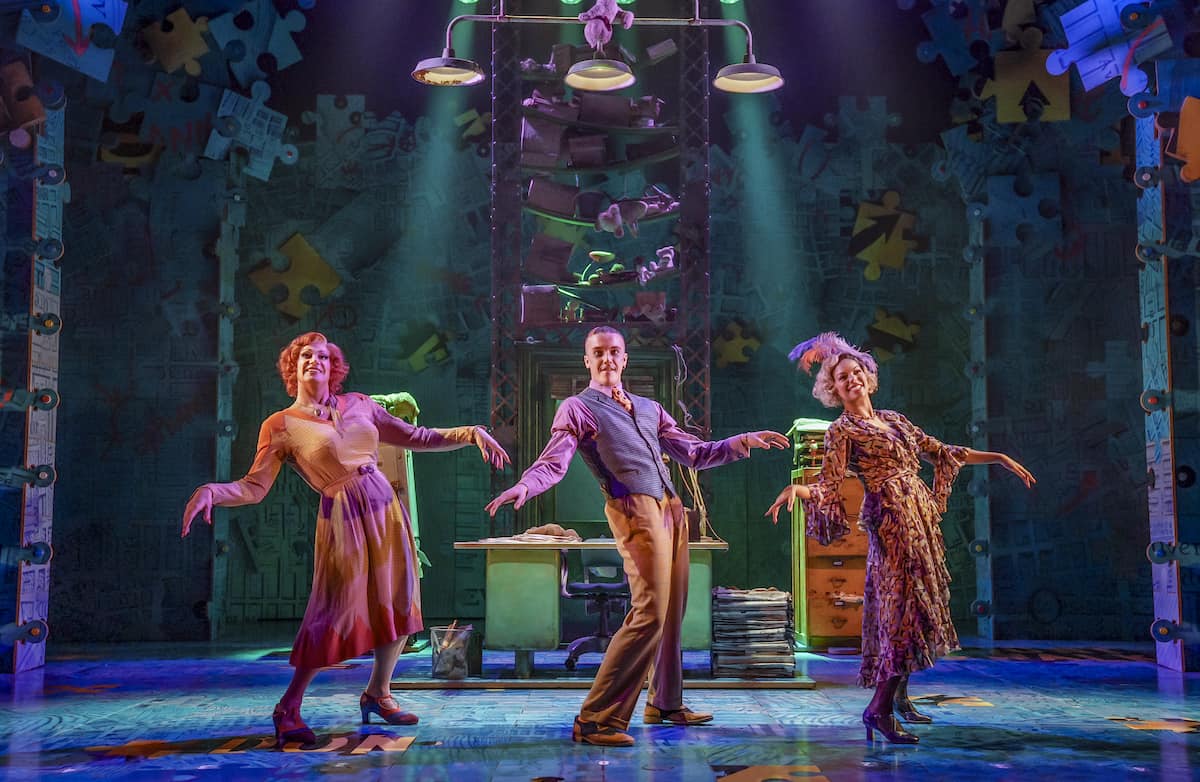 The unofficial star of the show was Sandy the dog. Played by a real dog, she (he?) first appeared as a stray on the street before showing up dashing across the stage in between scenes and appearing in the grand finale of the show. She was a wonderful addition to the musical and one that made everyone ooooh and ahhhh every time she appeared.
The show features Franklin Roosevelt, a trip to Broadway, a walk through the streets of New York, hot dog stands and more Christmas gifts than you could imagine. It's a wonderful, American show with the happy ending we were all rooting for. It was such a joy to watch.
We absolutely loved Annie the Musical. I've told everyone about it since the minute I left the theatre and haven't stopped singing the songs either. It's such a wonderful production and one that I think the vast majority of people would enjoy – and no-one would regret going to see it.
You can find out more about Annie the Musical over on their website and check the rest of the tour dates here.