Disclosure: We were invited on this day out for the purpose of this post however all opinions are my own.
On the way home from Wales we decided to break up the journey with a few hours at Hestercombe House and Gardens, a historic building that we'd never visited before. Hestercombe is situated near Taunton in Somerset and is a little bit off the beaten track with only a couple of signs when we got close to it – although the sat nav knew where we were going!
What is Hestercombe House and Gardens?
Hestercombe is fifty acres of beautiful gardens, lakes and other attractions. I think that in our three hours there we only really scratched the surface! There are a lot of paths through the grounds that can take you on short or long walks and so much to see whilst you walk.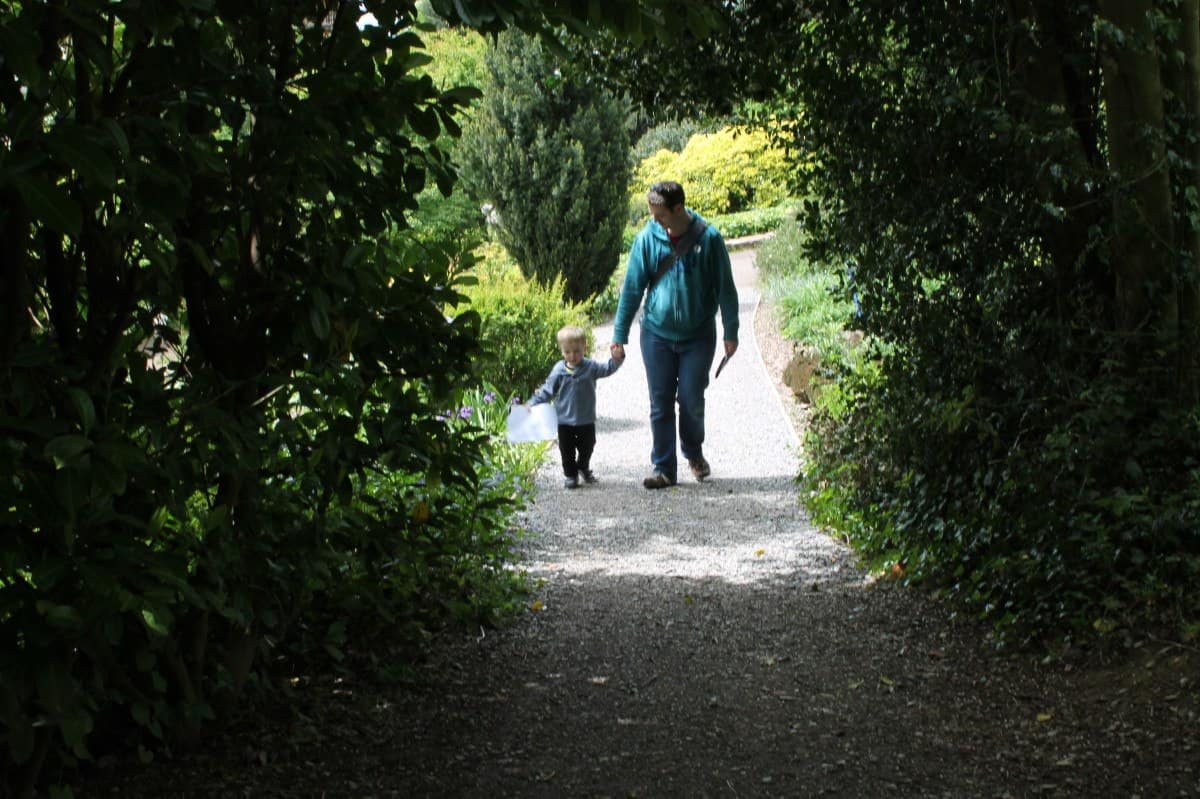 The children loved spotting the temples, summer houses and other additions through our walk although we were given free activities for the children to do on the walk round too – things to spot and see.
Our walk took us around the lake which was beautiful from every angle. It was quite hilly but even the children managed the steeper paths and I am sure there are less steep walks too. The paths gave us great views over the grounds and there was something new to see around every corner.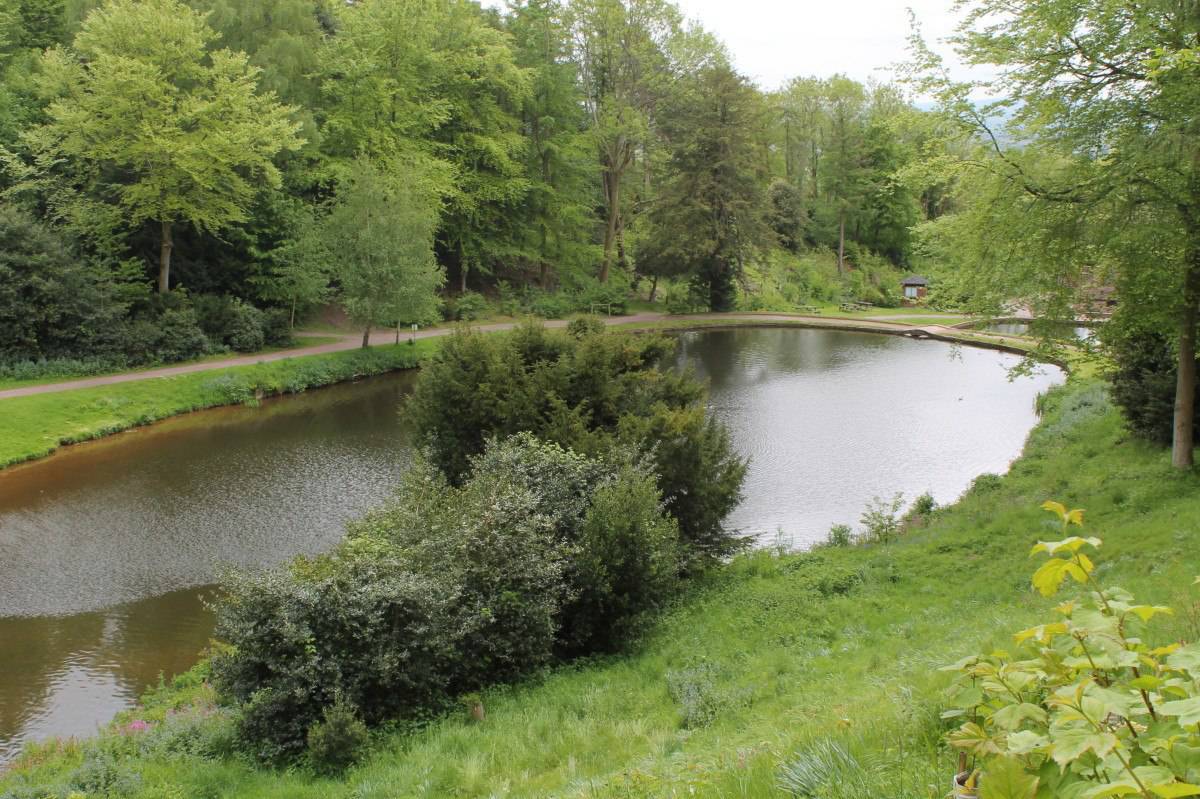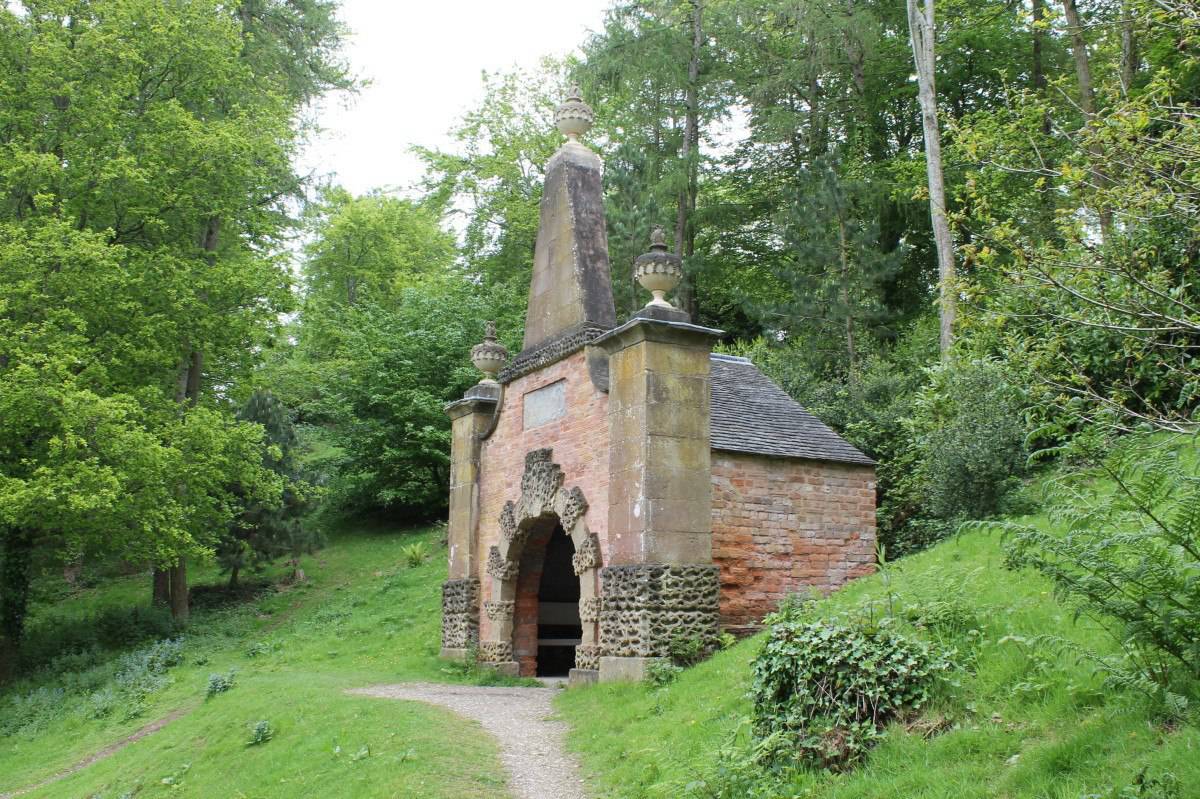 One of our favourite parts was a huge waterfall just past the lake that we walked around. It was so naturally beautiful and a great place to stop for a while.
The children loved the bluebell walk and spent quite a while playing amongst the flowers. The also found logs to sit on and sticks to play with whilst we walked. It really was the perfect place to stretch our legs.
What are the formal gardens like at Hestercombe?
After walking around the grounds we explored Hestercombe's formal gardens that have all been beautifully restored. You could spend a whole day in these gardens alone – there are so many flowers, pottery, walkways and views to see – not to mention the fountain.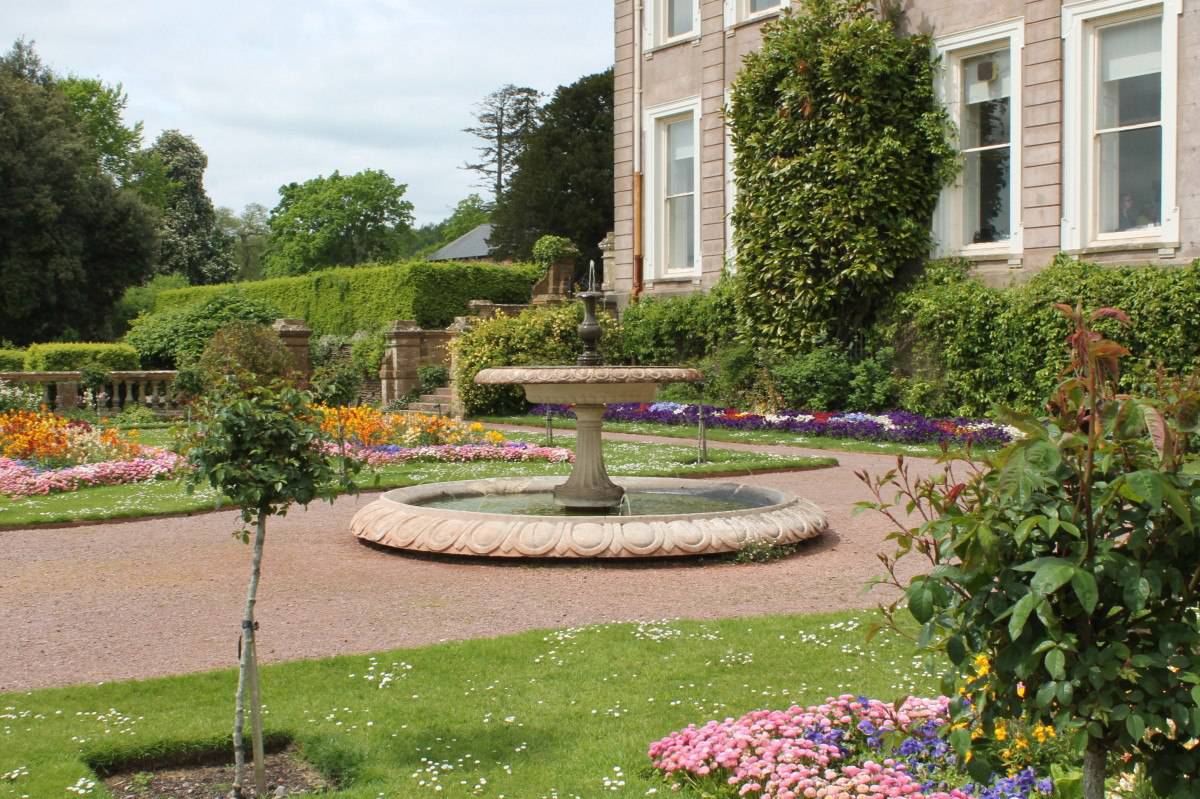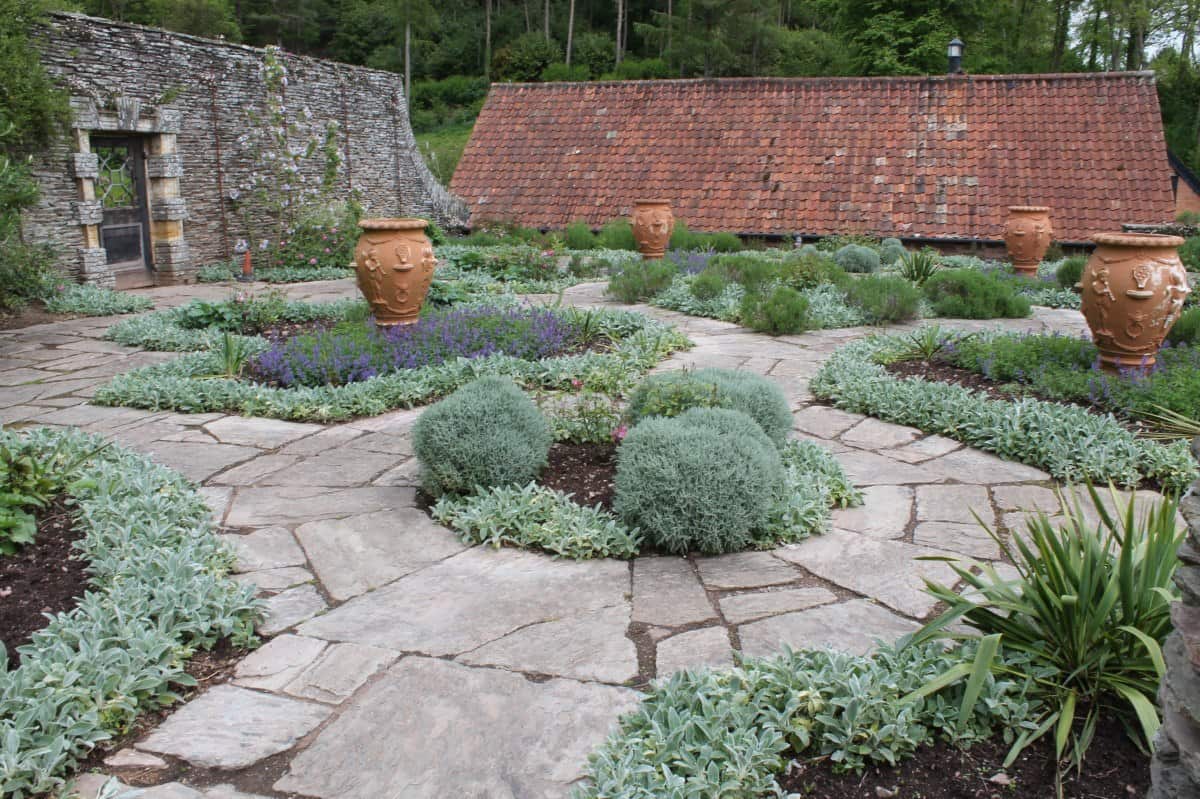 We took some time to learn about the history of Hestercombe and took a look at the restored watermill complex although the children just wanted to be running around outside.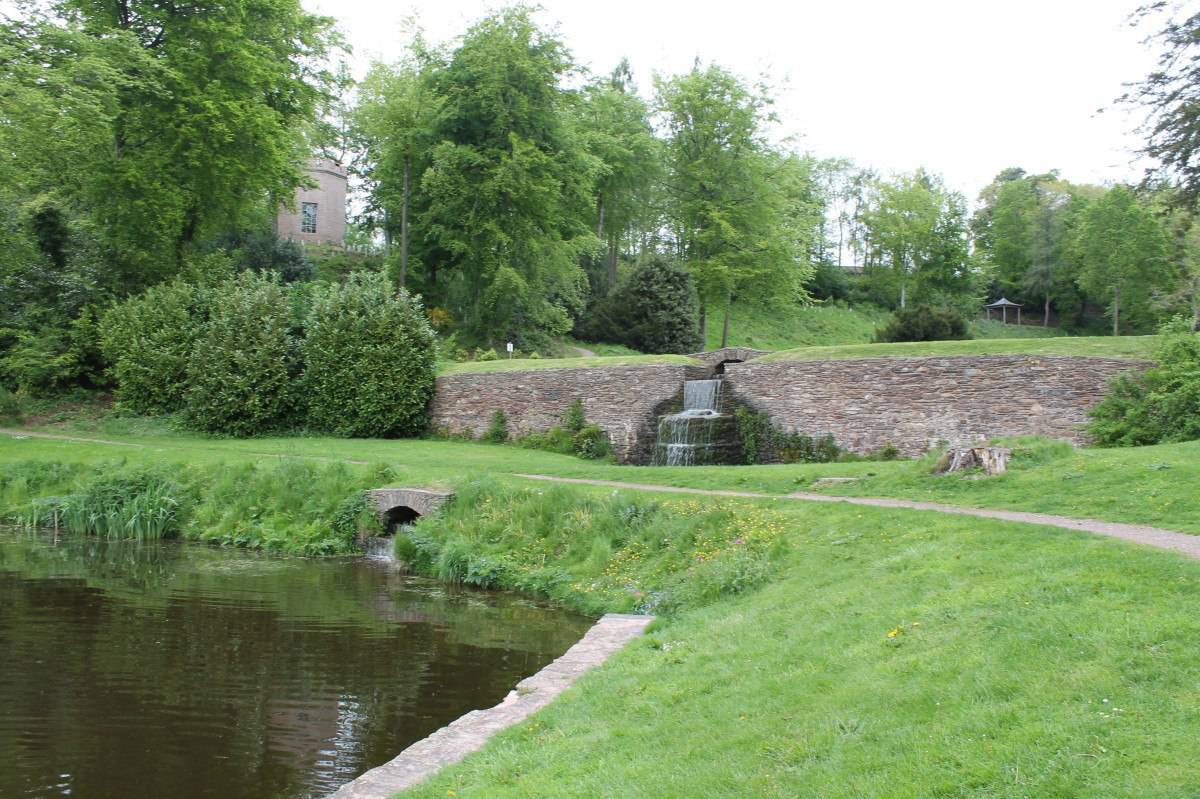 What is Hestercombe House like?
Hestercombe house has been open to the public for just over a year and at the moment it is home to an art gallery and bookshop and is lovely to see both inside and out.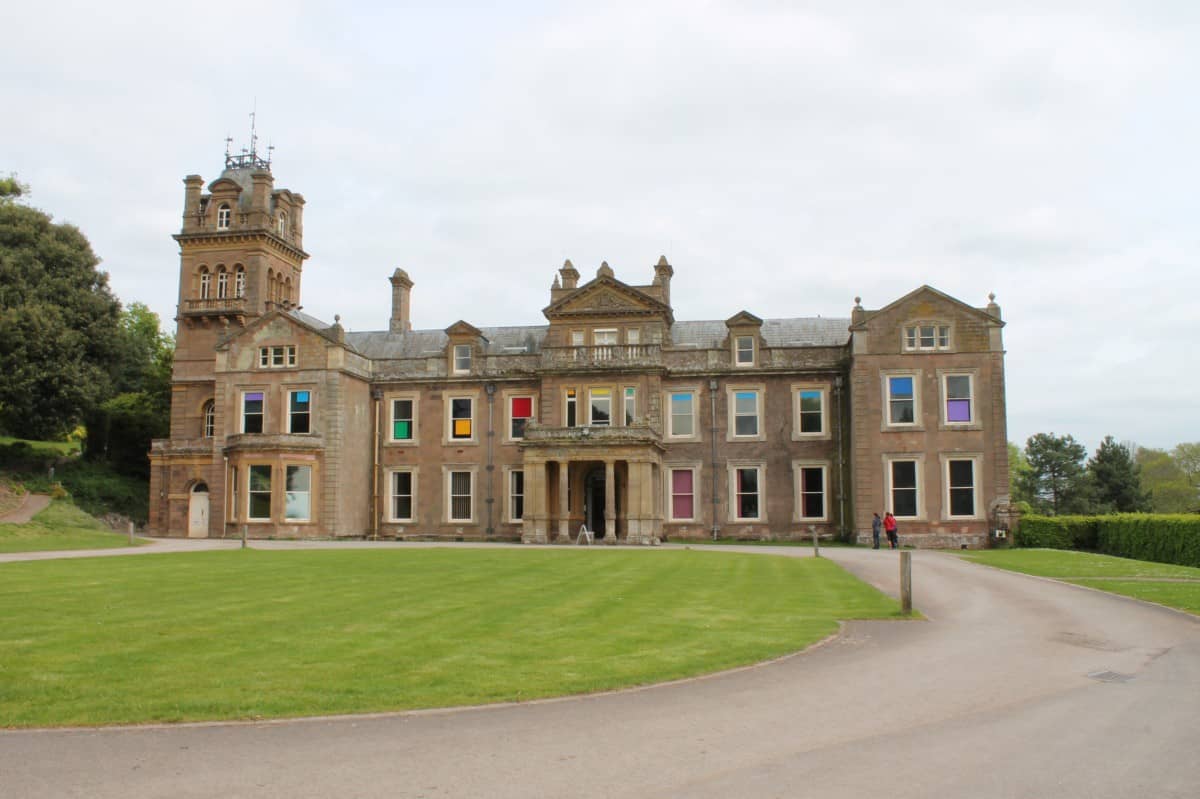 What is the cafe like at Hestercombe House and Gardens?
After we had explored the house and gardens we went to the Stables Kitchen Cafe for a late lunch – Dave had a baguette, I had a panini and the children had fish fingers and chips. The food was lovely and not too badly priced for a tourist attraction. The shop was also lovely, selling souvenirs as well as a selection of home and beauty products, books and a great range of plants too.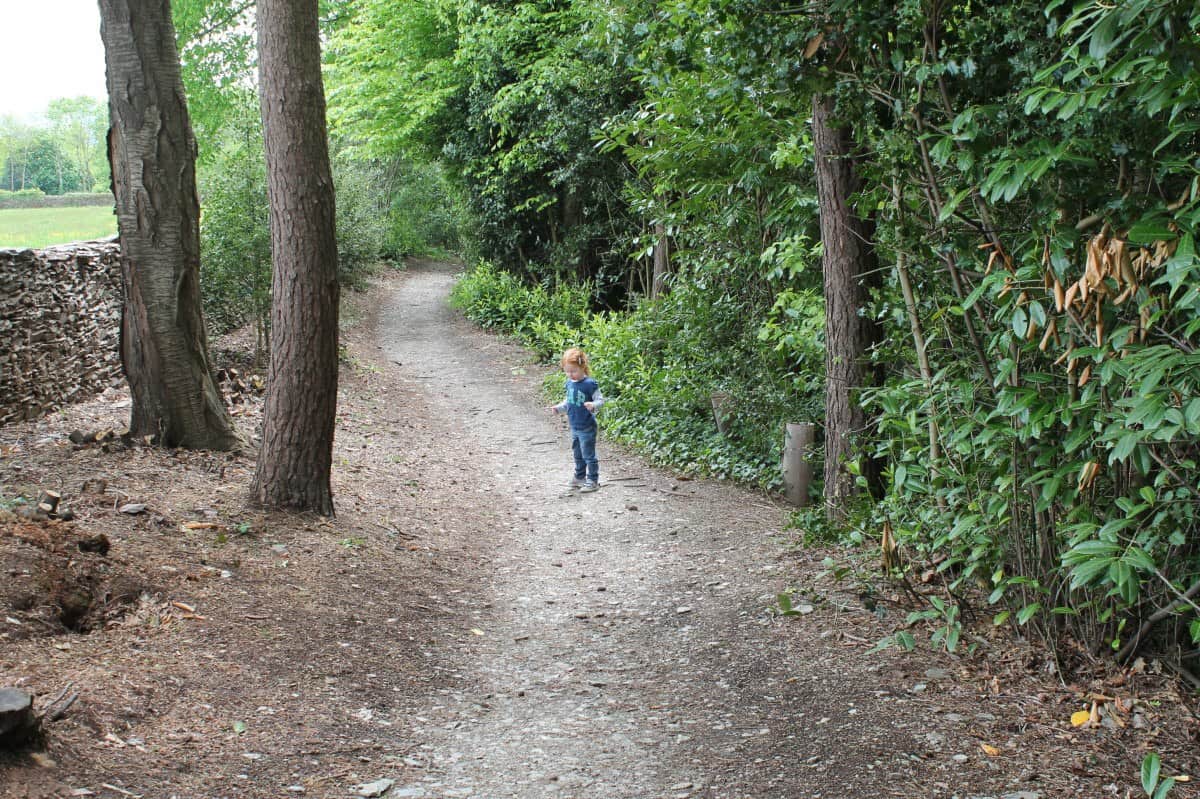 What is the play area like at Hestercombe House and Gardens?
Before we headed home the children played in the adventure playground. It's not very big but has everything children need to keep entertained – it's also right next to the picnic tables so the perfect place for the children to play whilst you have tea and cake.
We loved visiting Hestercombe house and only wish we'd had a full day to explore it fully. There was a whole other lake that we didn't get around to! I am sure we'll be back to finish the walk.