Disclosure: We were invited on this day out for the purpose of this post however all opinions are my own.
Earlier in the week, Lauren and I were invited to try out the newly refurbished Champneys spa at Eastwell Manor in Kent. I've never been to a Champneys spa before but had heard such great things about them that I couldn't wait for our spa day. It was the perfect way to see in the spring and get ready for the summer!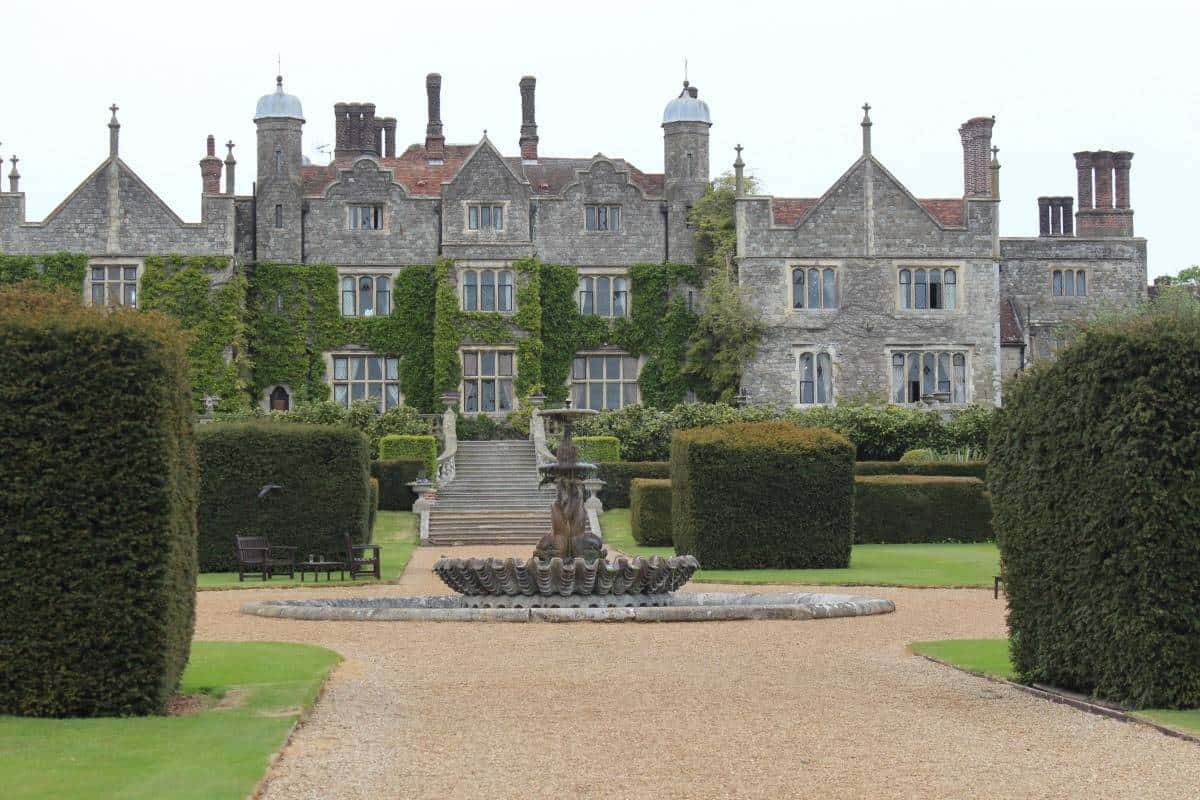 The Champneys spa is in a seperate pavilion building away from the main Eastwell Manor house but we had a wander around the grounds and the manor is absolutely beautiful – gothic style with so much space to walk around or for children to play. It would be such a lovely place for a weekend break.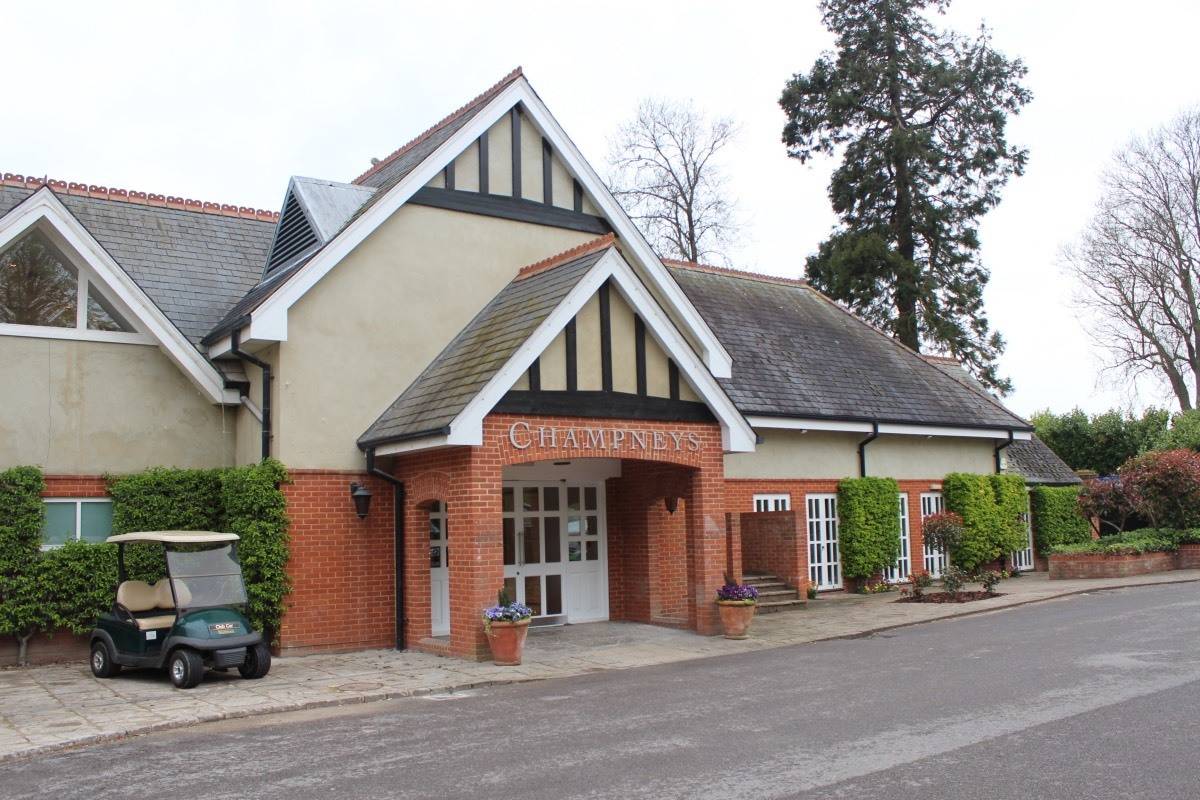 We walked into the Champneys spa building and were greeted with such a lovely reception area and friendly staff. Our day started with a light buffet breakfast which I wasn't expecting but I really enjoyed after the journey to Eastwell Manor. There were so many options with fresh fruit juice, hot drinks and even yogurt and granola. It was the perfect start to our day.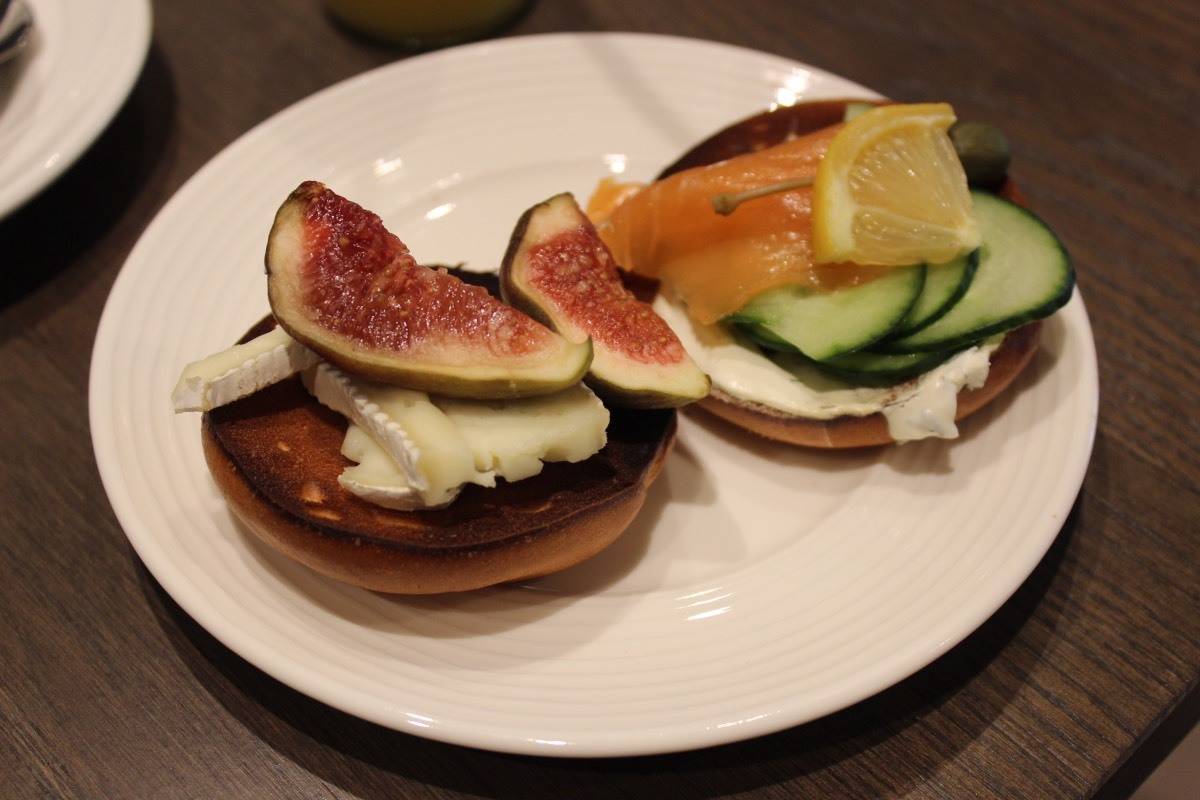 We were then given a robe, flip flops and a wristband to access the lockers and shown around the building. Downstairs was home to the gym – which we looked at briefly. It had so many machines, all brand new and space to use weights and stretch. If we'd been planning to go to the gym it would have been the perfect space to exercise.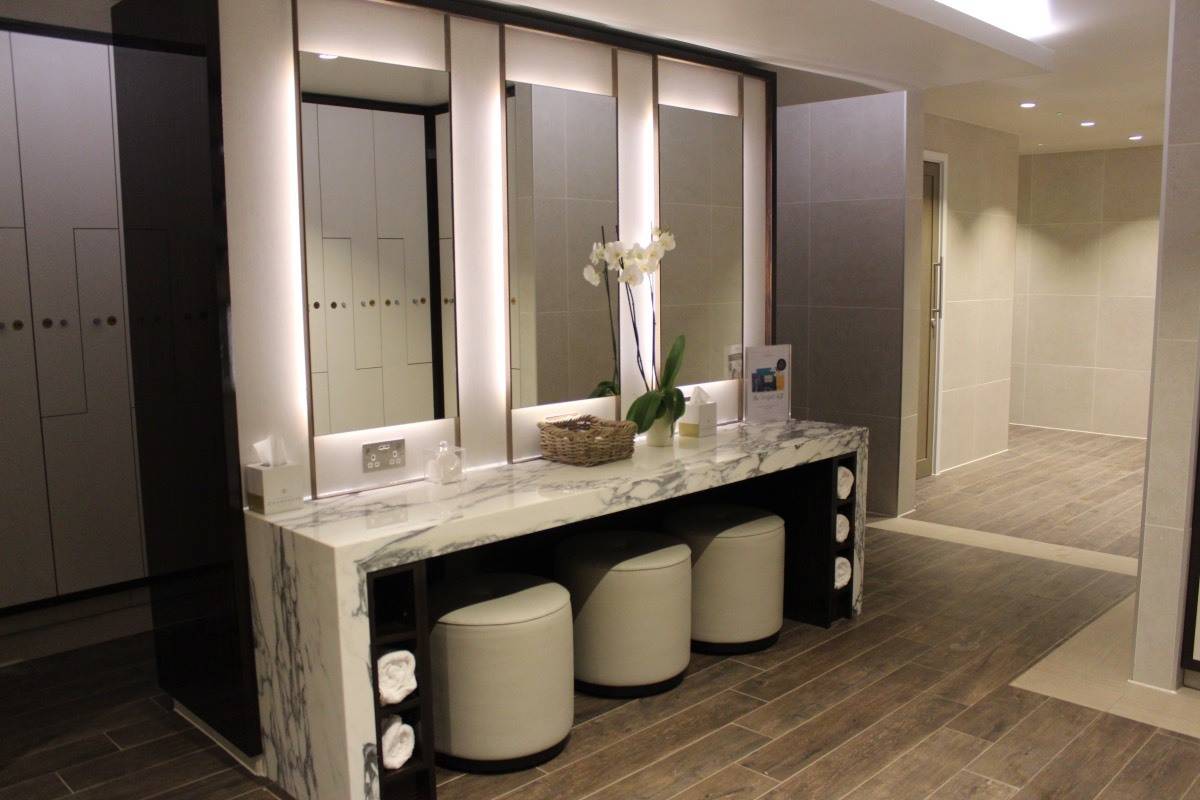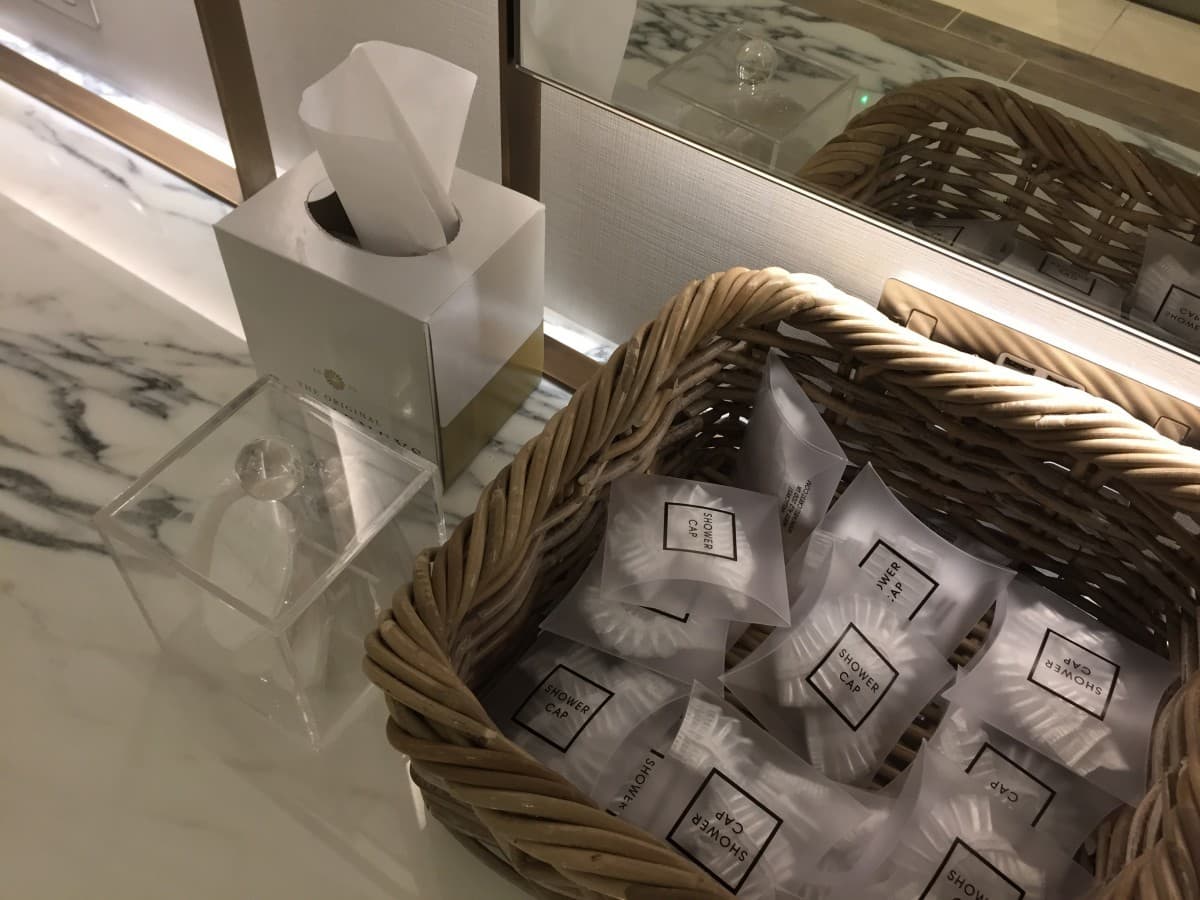 We went and changed and loved the changing rooms – there was so much space with lockers and places to sit to do your hair and make up. There were also pots everywhere with shower caps, cotton buds and other things we might need. The showers were lovely and clean and there were plenty of changing rooms. The only things that could have made this better would have been hooks on the doors – especially on all the toilet doors as there was nowhere to hang our robes!
The pool which was a great length and surrounded by the comfiest loungers I have ever seen at a spa. They were more like beds and there were plenty available for all the guests – even on the busiest of days.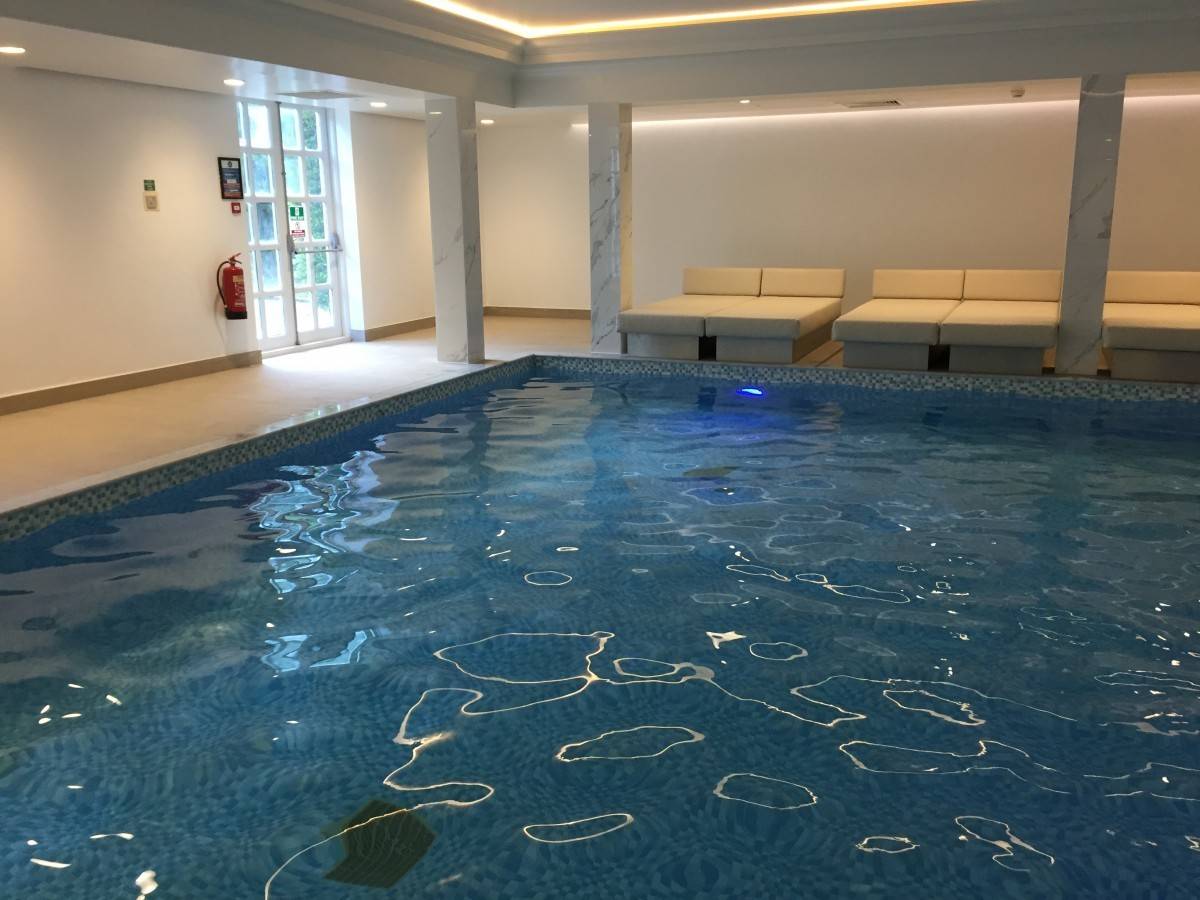 There was also a hydrotherapy pool with different showers in it, places to sit and relax and a lot of different areas to enjoy. Next to this was a small jacuzzi which we enjoyed however, both the jacuzzi and hydrotherapy pool did feel a little cold at times. But, when we started to cool down we'd go and visit the sauna and steam room which were a good size and newly installed. There was also an experience shower for a nice hot or cold shower in between using the pool or steam room and sauna.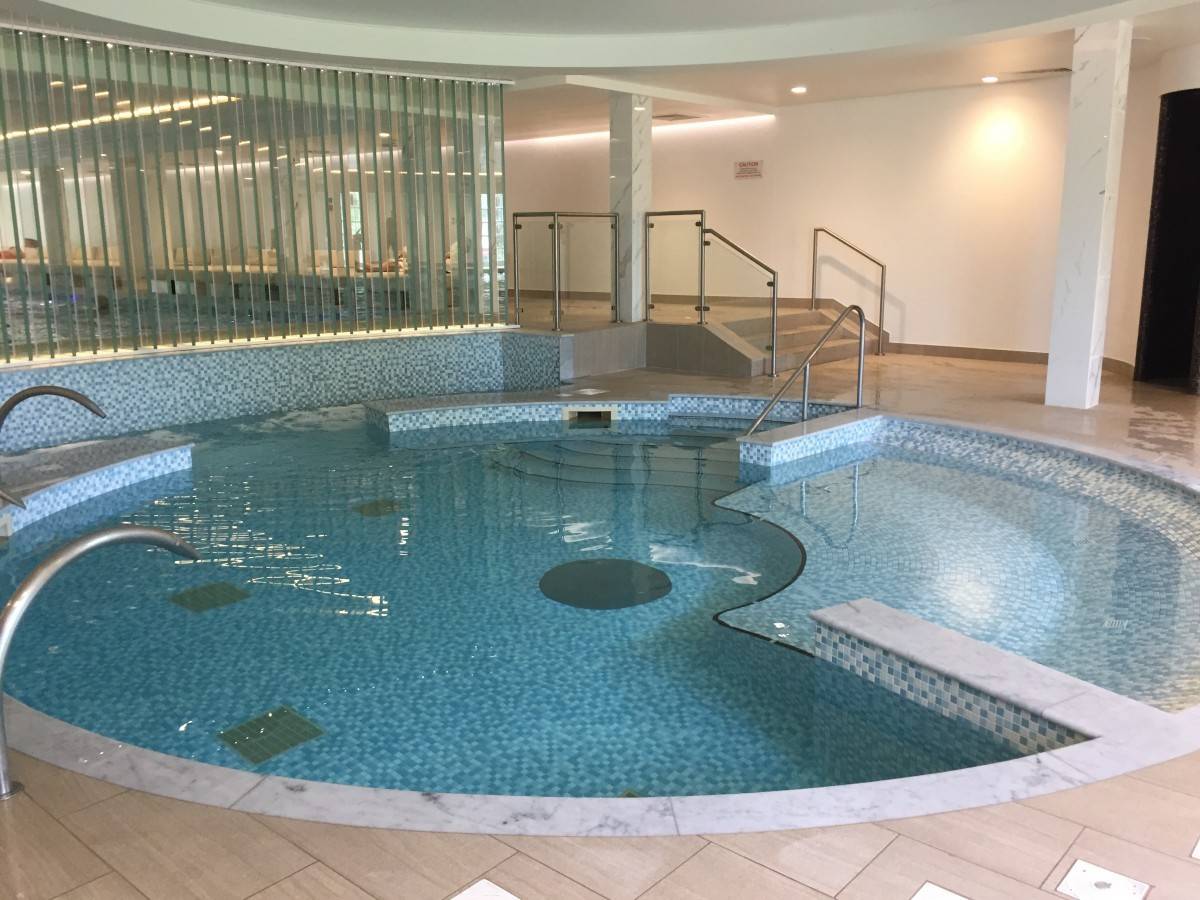 We had such a lovely morning relaxing, swimming and using the facilities and before long it was time for lunch. Lunch is served in the spa restaurant and we were able to either get dressed or dine in our robe – which we chose to do. The restaurant was beautiful with really lovely furnishing and a really opulent feel to it.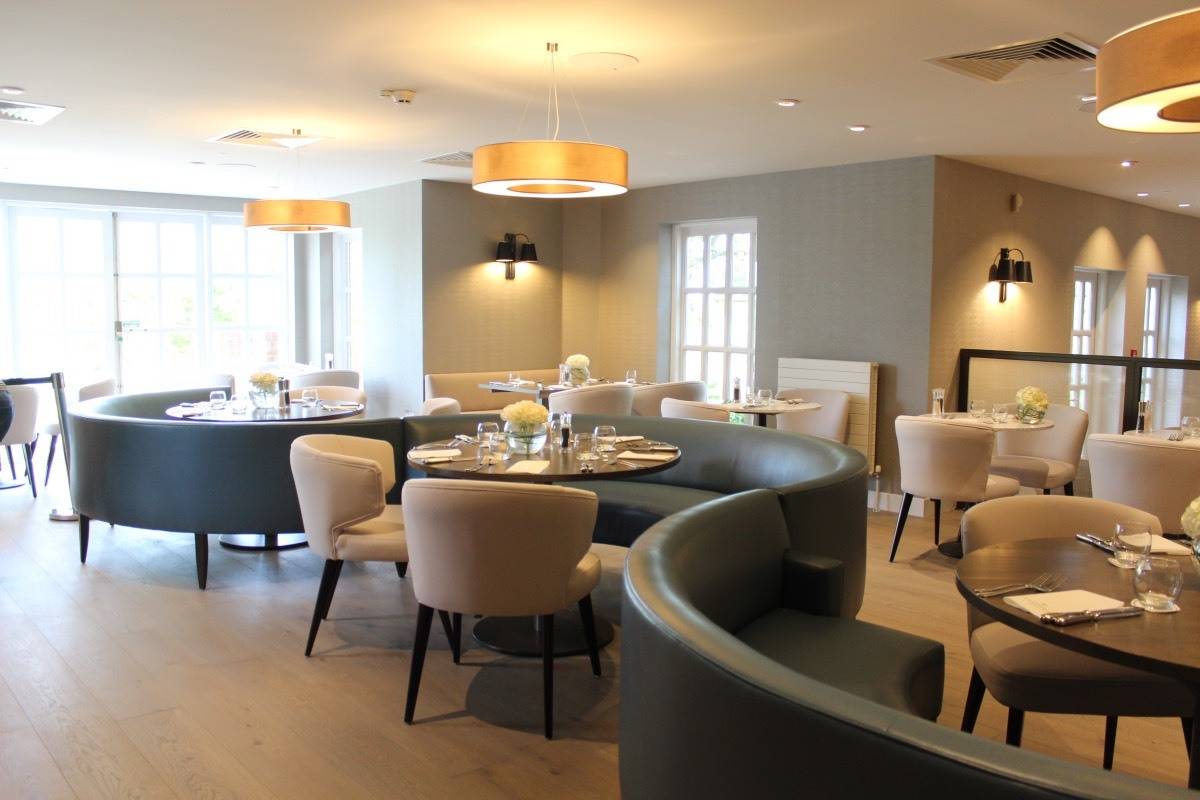 Lunch was a three course set menu included in day spa packages. We were given water and other drinks would have been at an extra cost. The first thing we noticed was that all the food was as healthy as it could be with nutritional information annotated on the menu. For our starters I had the Seared Sesame Seed Yellow Fin Tuna and Lauren went for the Chickpea and Butterbean Falafel.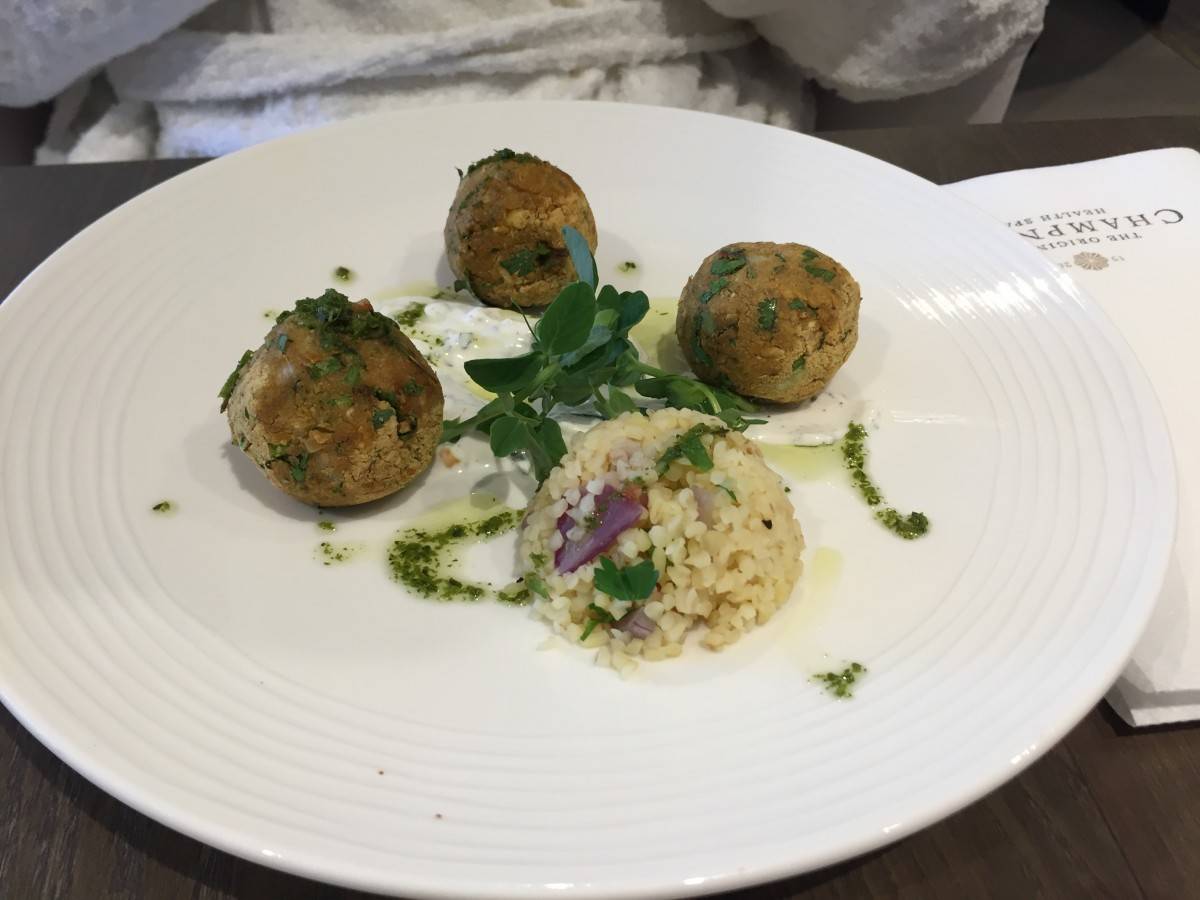 Both our starters were great size portions and had such a nice combination of flavours. They were presented beautifully and set us up nicely for our main courses. I went for the Pea and Picked Ham Risotto which was lovely although quite salty, probably due to the ham. It was a huge portion too which I couldn't finish.
Lauren chose the Thai Yellow Chicken Curry which was beautifully presented and looked amazing. Her portion size was again really big but they were both such lovely mains and we really enjoyed them.
For our desserts I chose the Dairy Free Coconut and Raspberry Parfait and Lauren went for the Chocolate and Avocado Mousse. Both were lovely and light, a nice way to finish the meal. The service was pretty slow at times but the food definitely made up for it.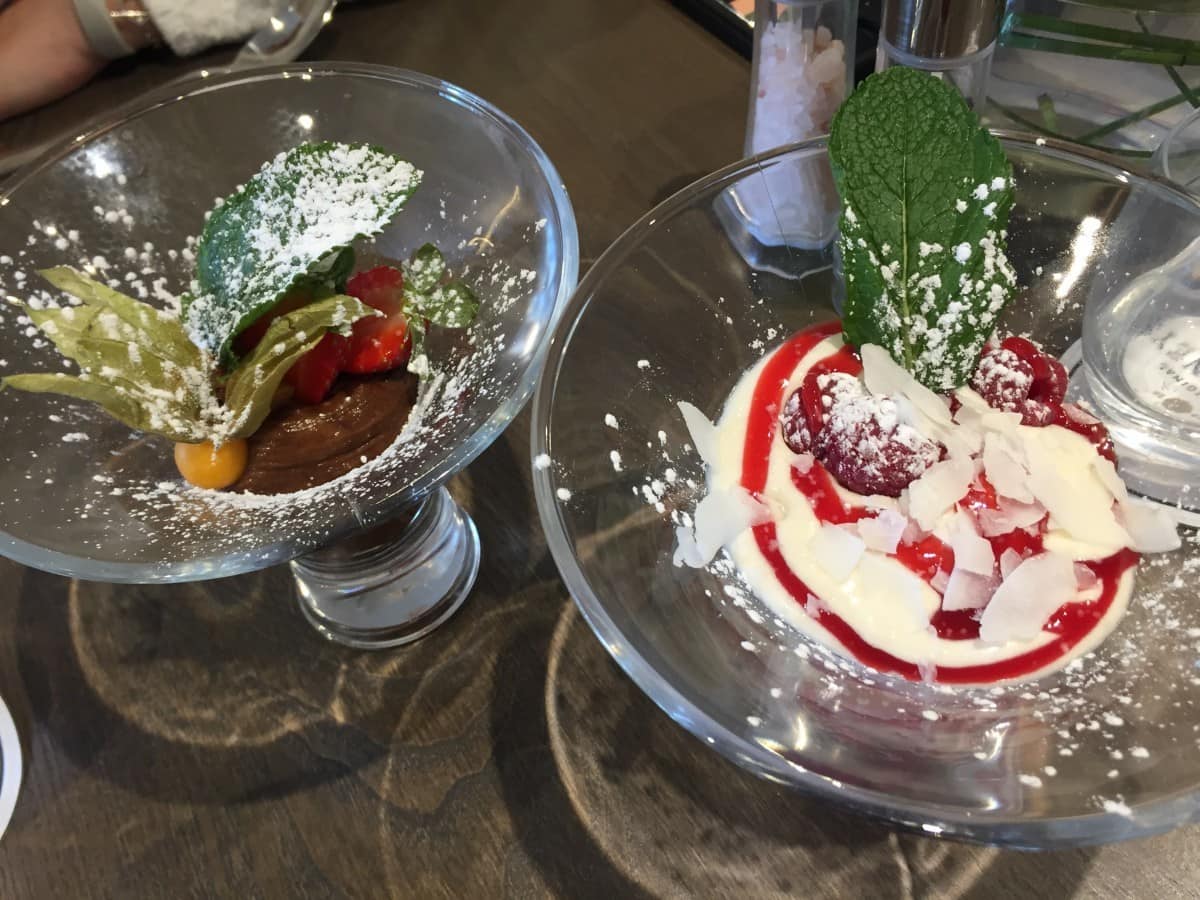 After lunch we went to explore upstairs and made use of the relaxation lounge. It's such a nice, comfortable room with water, plenty of magazines and relaxing music. During the day we spent a couple of chunks of time here and it was so nice to just rest and have some time out.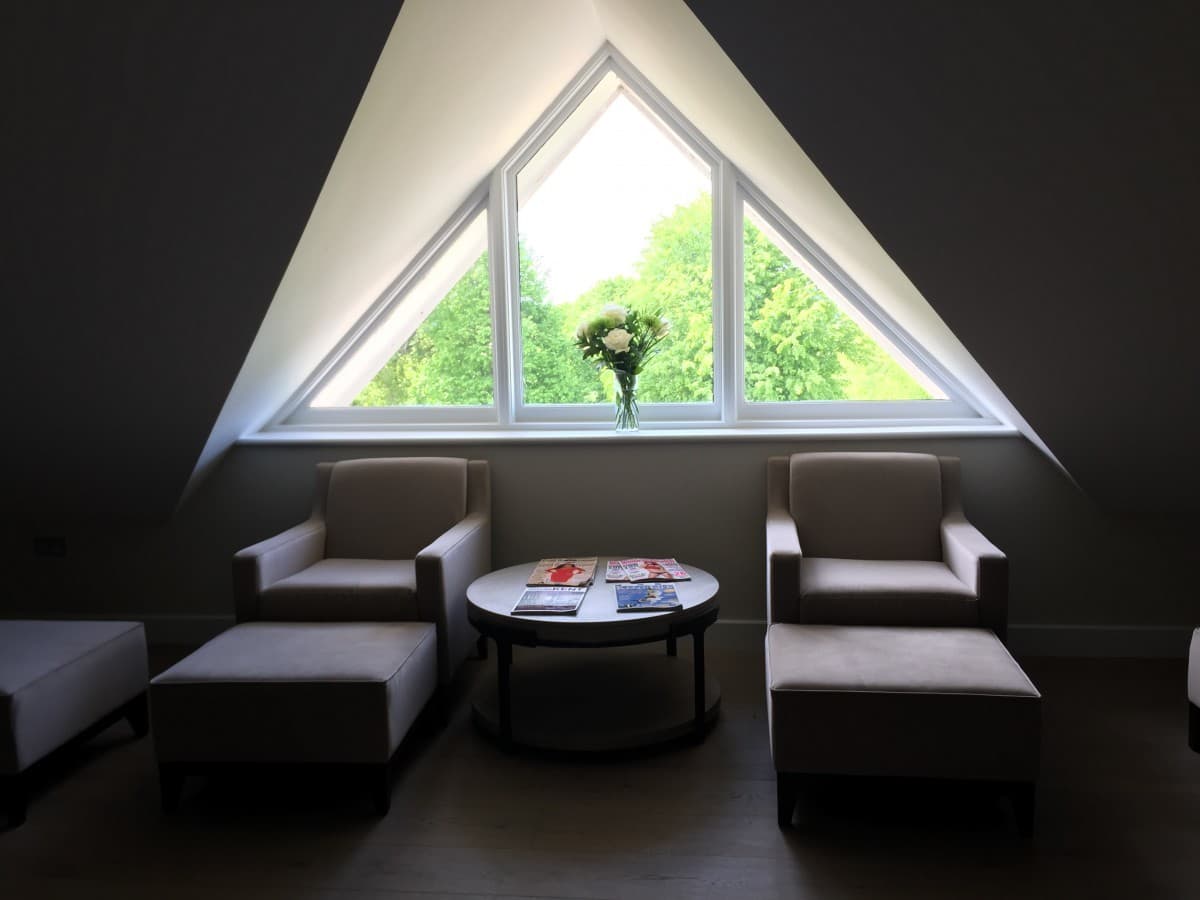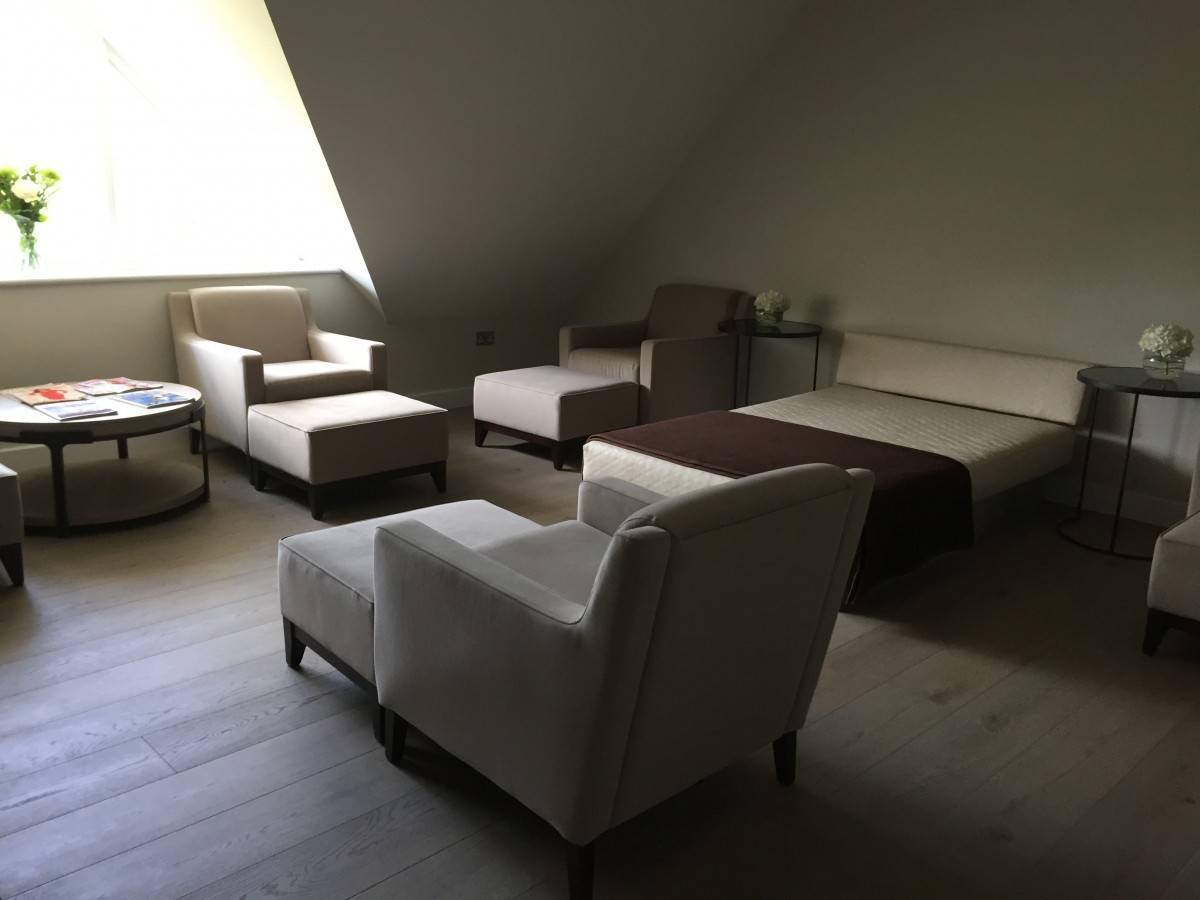 The rest of the upstairs is dedicated to treatment rooms and areas to have your nails done. There were such a great range of treatments on offer for both men and women and even a pregnancy range. Both Lauren and I had a Body Radiance Treatment which was such a lovely full body treatment – with a full body exfoliation, then a shower and then a full body massage. Champneys products were used throughout and they smelt absolutely wonderful. My skin has never been so soft!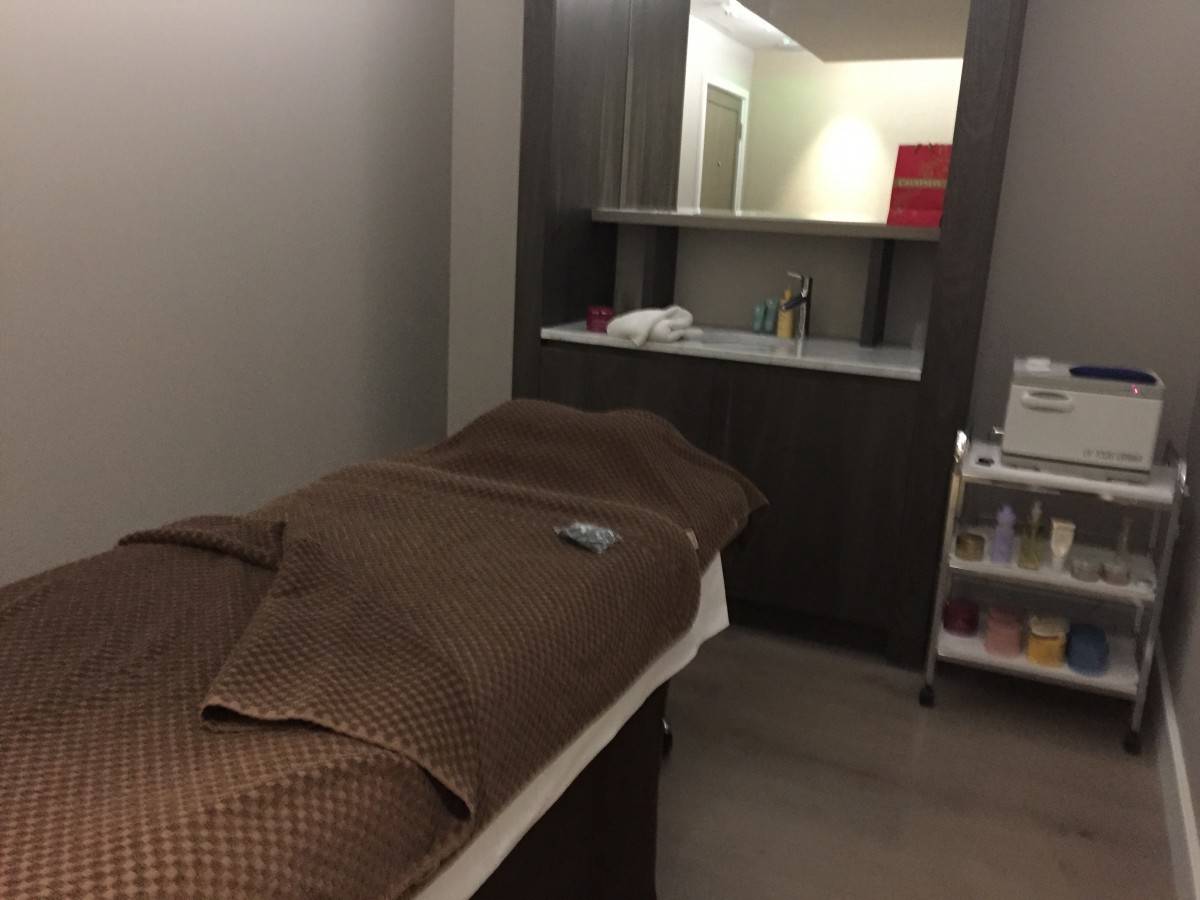 We had such a lovely day with Champneys and it really couldn't have been better. Usually we go to a spa for a few hours or twinned with a hotel stay but having a full spa day at the Eastwell Manor Champneys spa was just the perfect way to prepare mentally, nutritionally and physically for the summer. After the long winter, and the spring being so hit and miss it's nice to really focus on getting ready for the summer months ahead – and our spa day couldn't have been a better way to do that.
Dave and I are now looking to see when we can fit in a trip to Eastwell Manor – the whole estate has such a nice and relaxed feel to it and the traditional gothic exterior and history of Eastwell Manor work so well alongside the beautifully modern appeal of the spa. I cannot wait to go back.