LP loves to read. I am sure I have written about this so many times before but every time she bounds out of school and tells me she has gone up another reading level I am just so proud. I loved reading as a child and I really think it helped me to learn, grew my imagination and gave me so many new worlds to explore – I am so proud that LP has inherited this love of reading too.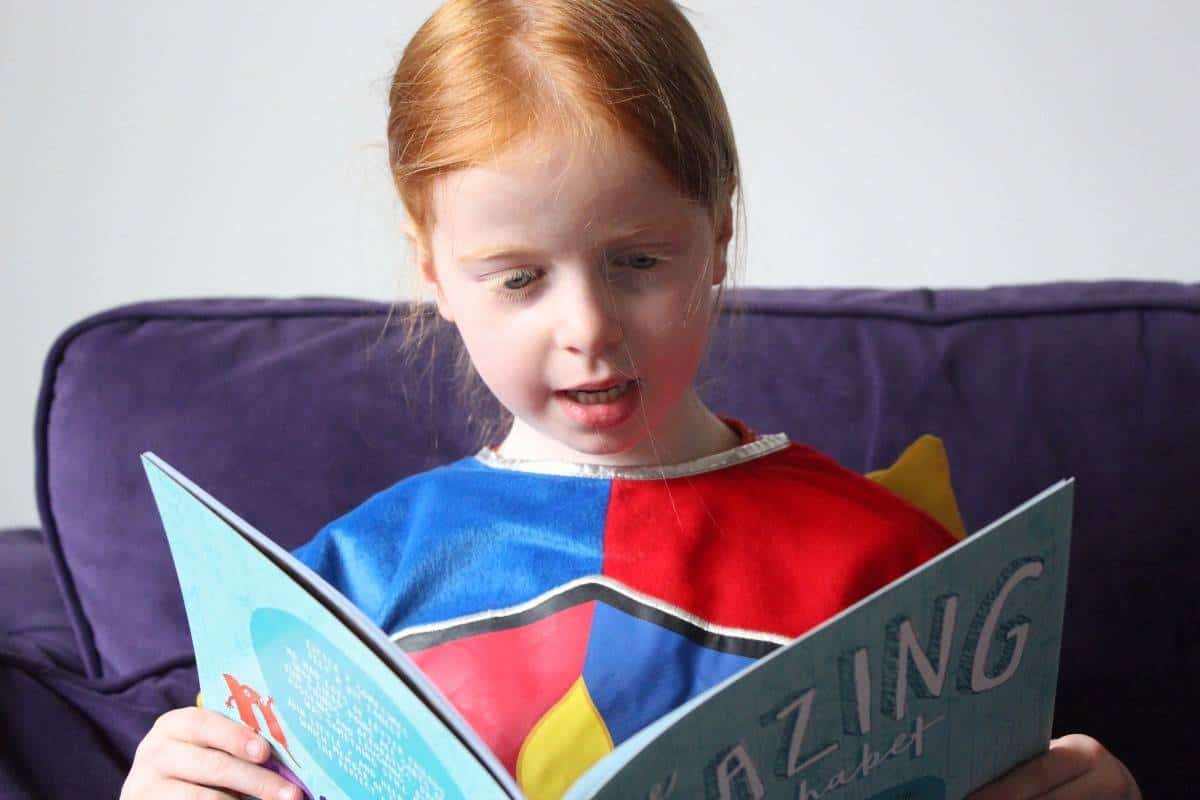 LP reads all the time. She'll pick up books at home and read them and is always reading with her lamp on in her room before she goes to sleep at night. But, she also reads street signs when we're out, the names of shops and adverts on billboards and in shop windows. She soaks up writing like nothing else and will read everything she sets her eyes on.
I always worried that, because LP is a summer baby, she will always be working so hard to keep up with her peers, to learn things and to just get to the point where are friends are. But, I have nothing to worry about where reading is concerned. For LP, reading is one of the most fun things in her life. She enjoys it so, so much and she's good at it. I know it won't be long before she's reading those books that are mainly writing, with a few black and white pictures in. So for now I am holding onto the picture books, the simple stories that LP loves and can read to herself – and to us. Those picture books are a sign of childhood and one that I want LP to hold onto for as long as possible, until she knows the words inside out and can read them with her eyes closed – but I know that won't be long at all.
If you have an ordinary moment this week, come and link up with myself and Katie – we love reading your posts each week.
[inlinkz_linkup id=714145 mode=1]