Just before we went on holiday we booked a treat for Little Man – to go on A Day Out With Thomas, where our local steam railway, the Mid Hants Railway – The Watercress Line, gets a Thomas the Tank rebrand for the day and children get to ride on actual, real life, steam engine Thomas.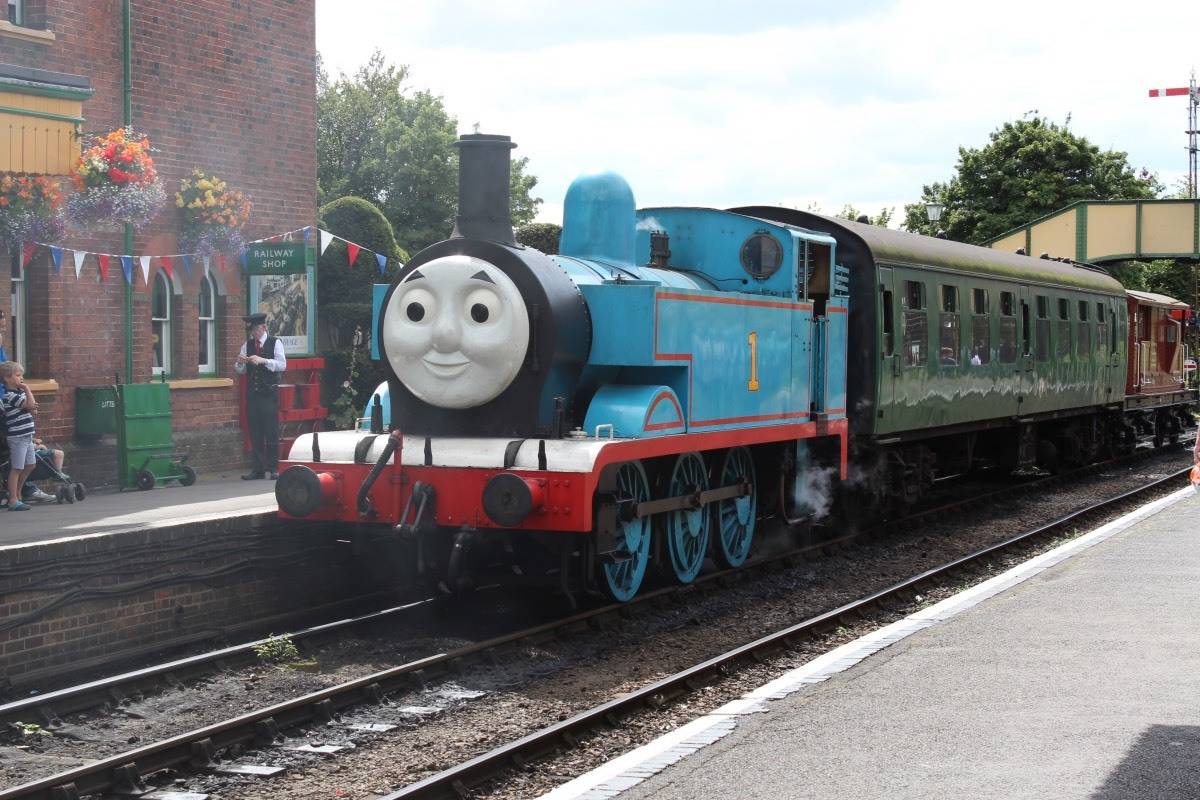 The day started at Ropley station where we parked up and made our way to the station. It was like going back in time – a proper, traditional train station complete with bunting and authentic little touches. It was like stepping into history.
We immediately bumped into Sir Topham Hat who was really lovely and friendly and stamped certificates for the children – although both the children were a bit shy as they were still getting over our holiday and it was a completely new place to them.
The station was full of things to do – a teacup ride, inflatable slide and even a miniature railway although it was a bit disappointing that this just went one way up a track and then reversed. A loop would have been so much better.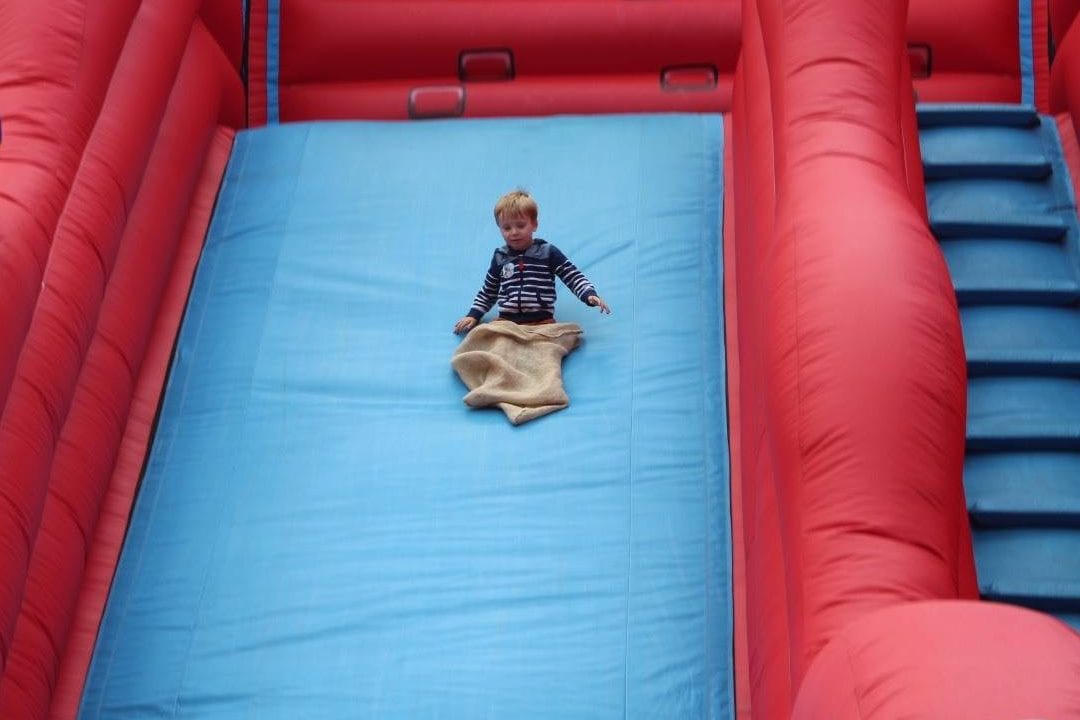 From Ropley station we were able to ride of Thomas – although the carriages were black and not at all like Annie and Clarrabell, but the children didn't seem to mind. This was another train ride where Thomas went down the track and then reversed back. It would have been so much nicer if he could have gone in a loop instead, especially as the children didn't understand why we were going backwards!
We had the same again on the opposite platform where we got to have a ride on Toad the Brake Van who had an open carriage for us to stand in. The children loved riding in their favourite trains and it was just so exciting for them.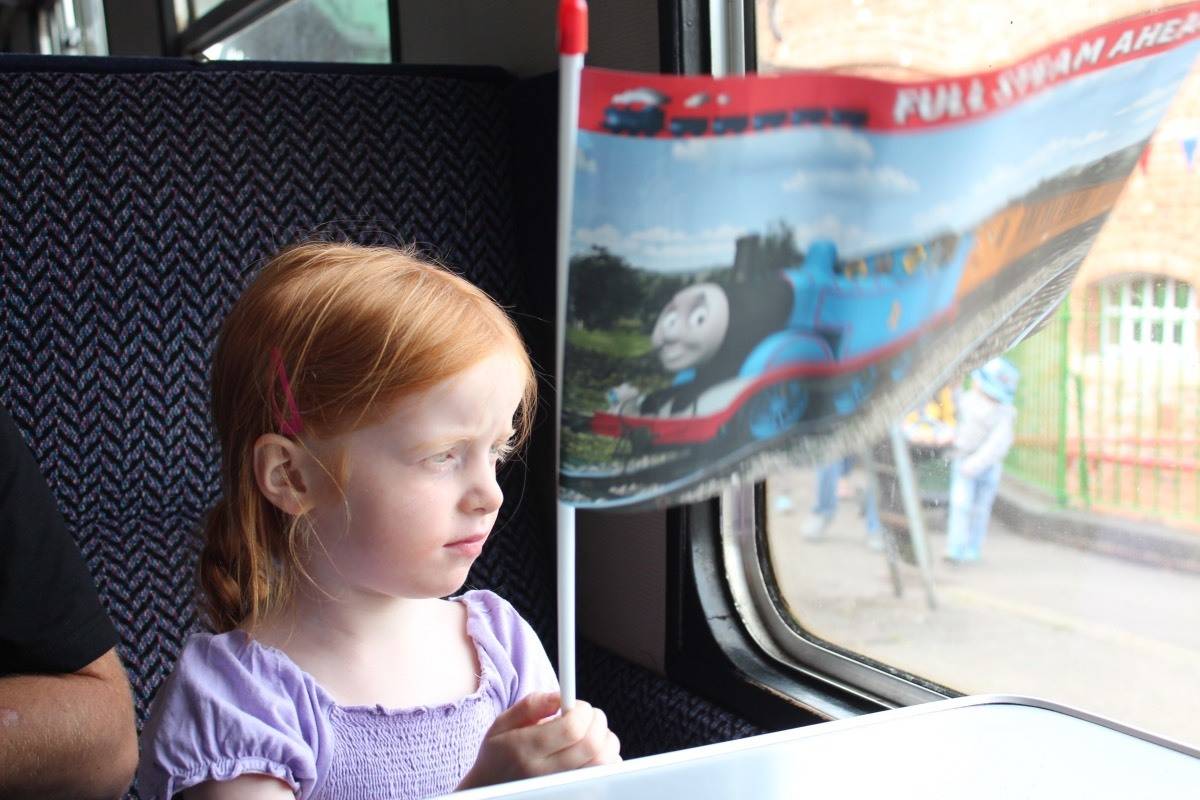 The Day Out With Thomas ticket included unlimited travel up and down the line on the regular steam trains between Alresford and Alton. There's another station on the line, Medstead and Four Marks, and you're able to get on and off the trains at the stations.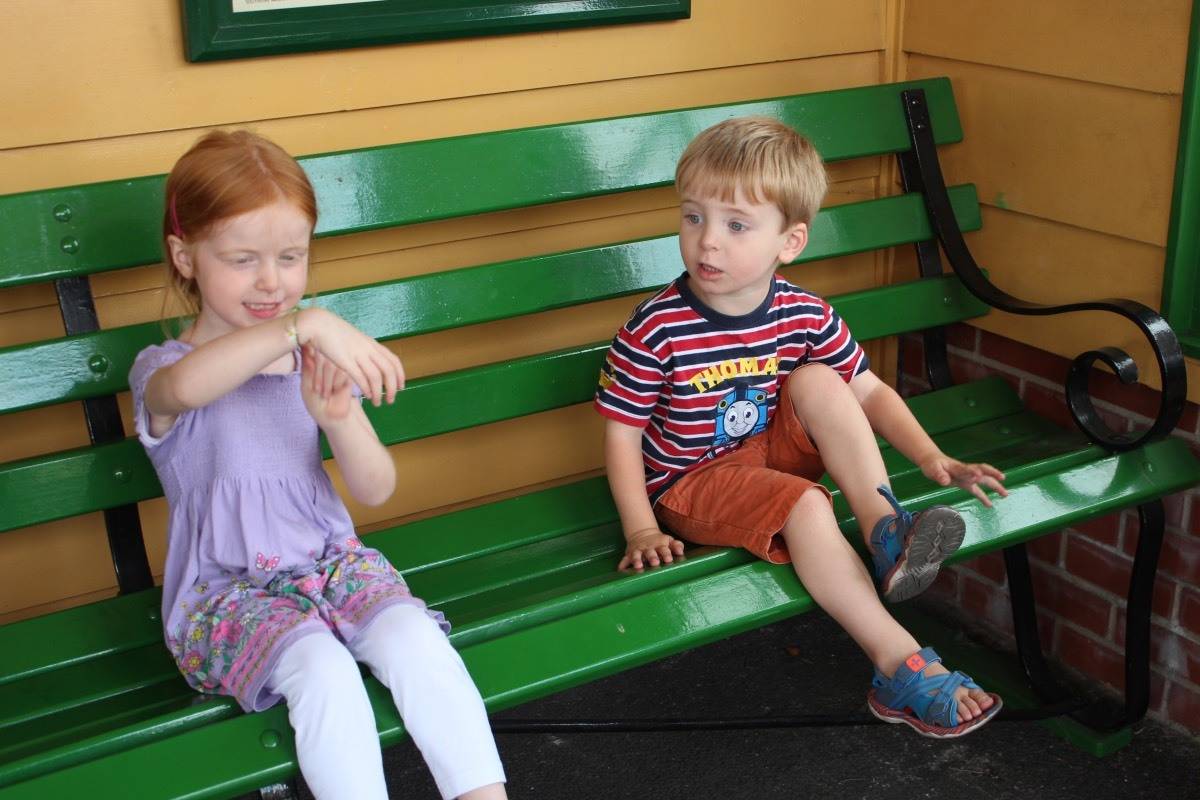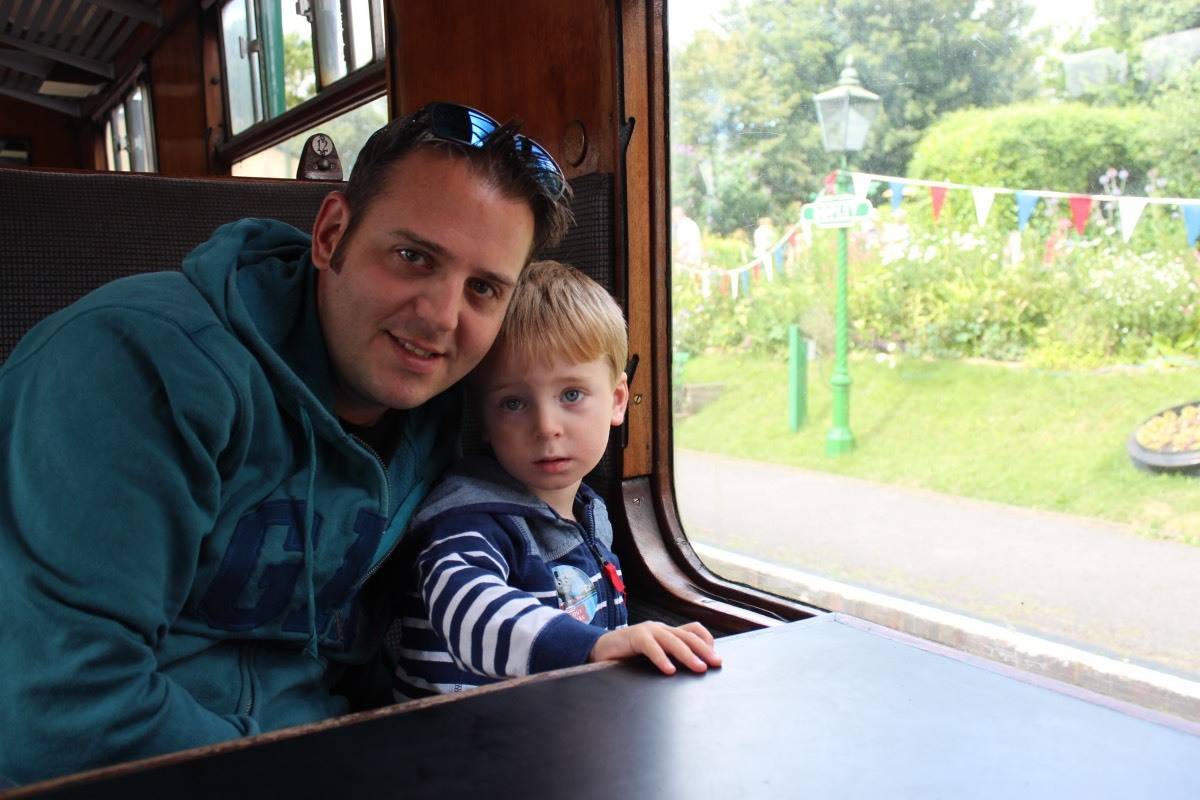 Each of the stations has things to see, things to do, places to sit and shops. It's best to take a picnic as food options are very limited but you can eat on the train as you enjoy the journey – and the trains have toilets on them too.
A Day Out With Thomas was such a great family day out and something the children will remember for a long time. They loved riding on Thomas, loved all the extra activities – and even had story time in one of the platform waiting rooms too!
Here's a little video of our day out – such a lovely day.