Disclosure: We were sent the featured products for the purpose of this post however all opinions are my own.
Have your children discovered Cats vs Pickles yet? They are pretty much LP and Little Man's favourite things and they have adored them since they got their very first plushies a few months ago. They are now hardly ever seen without a squishy cat by their side.
What are Cats vs Pickles?
Cats vs Pickles are the cutest soft toys, available in a huge range of styles, and with distinct personalities to match. The toys are in two teams – cats and pickles – with so many to collect. The children are very much Team Cat – loving the quirky cat characters and seeing the Pickles as the bad guys whenever they act out stories using their cute squishy collection!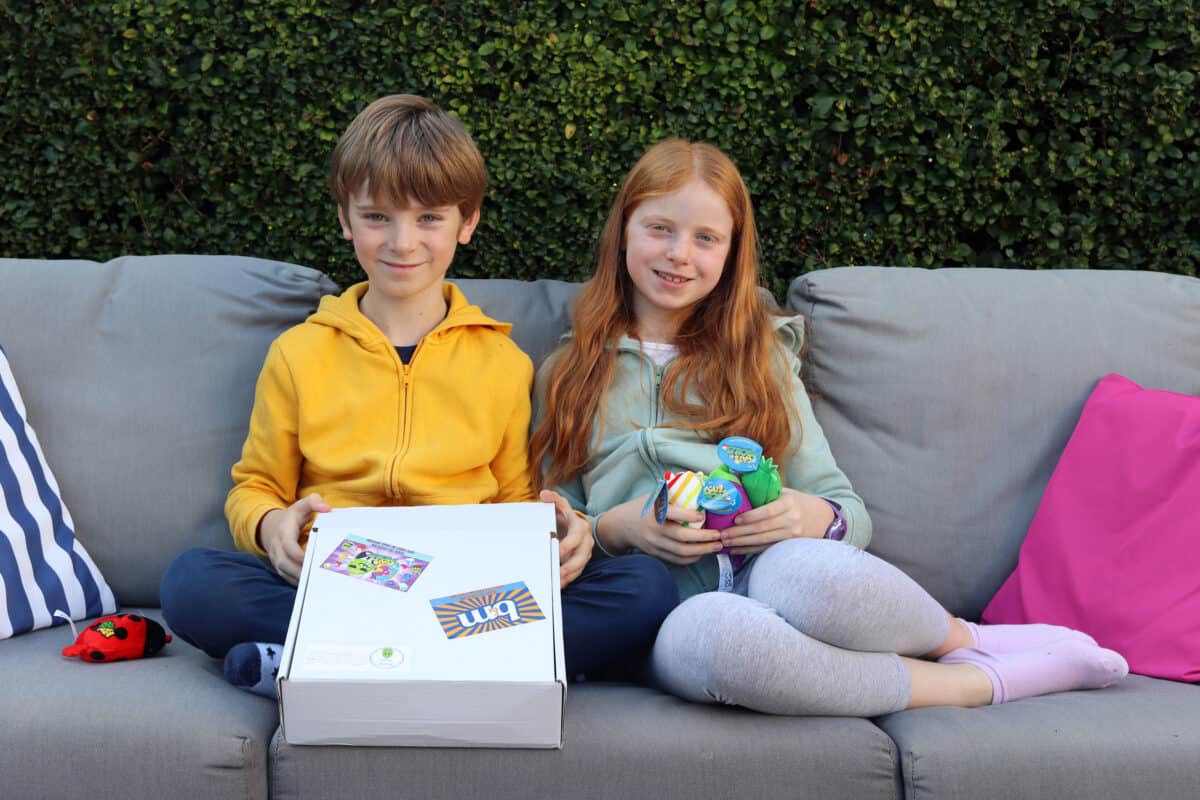 LP and Little Man have always got their Cats vs Pickles toys online and there's often a set you can pick with a surprise one included or, you can get blind bag style Cats vs Pickles so every time you get a new design it's a complete surprise.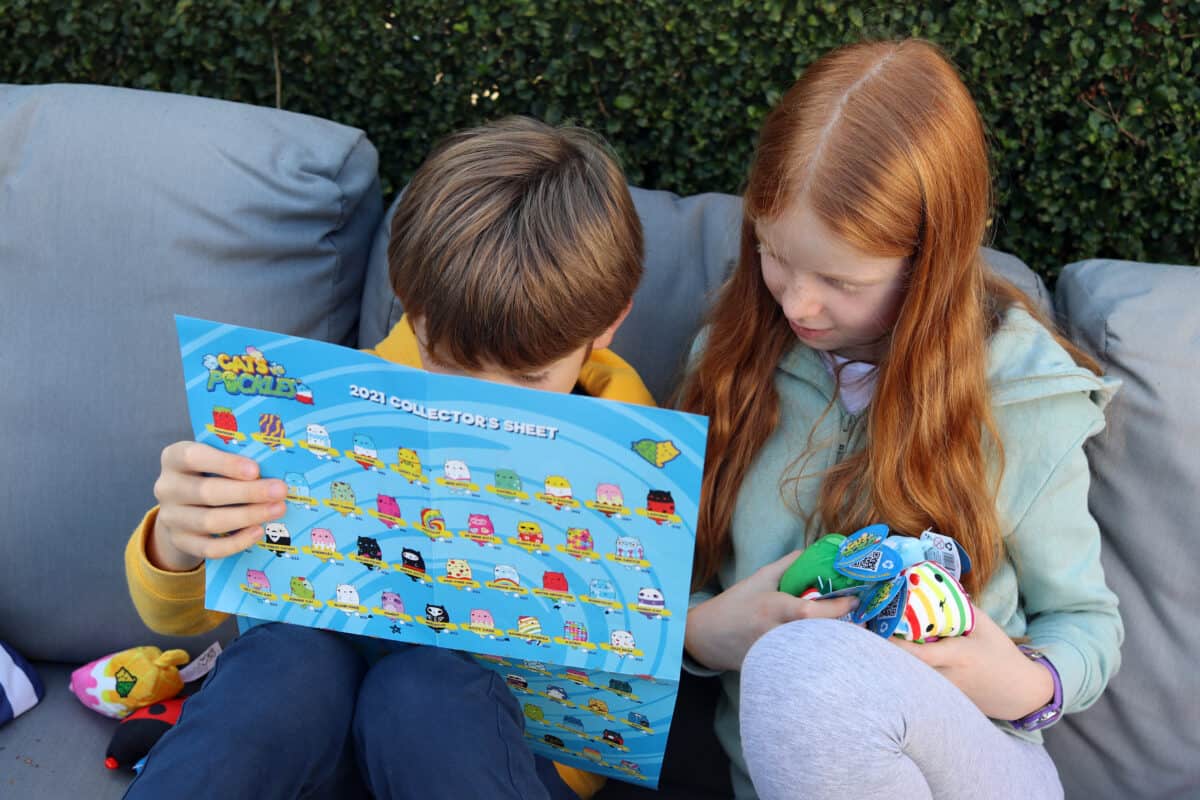 But now, Cats vs Pickles plush collectible toys are available at B&M so the children can pop to the shops with me and pick any Cats vs Pickles characters that they like – and they have so many on their wish list right now!
Our favourite Cats vs Pickles
LP and Little Man have so many Cats vs Pickles toys that they love. Little Man's absolute favourite is Galacticat and he has both the standard size soft toy and also the jumbo plush – a great investment when your child absolutely loves a Cats vs Pickles character!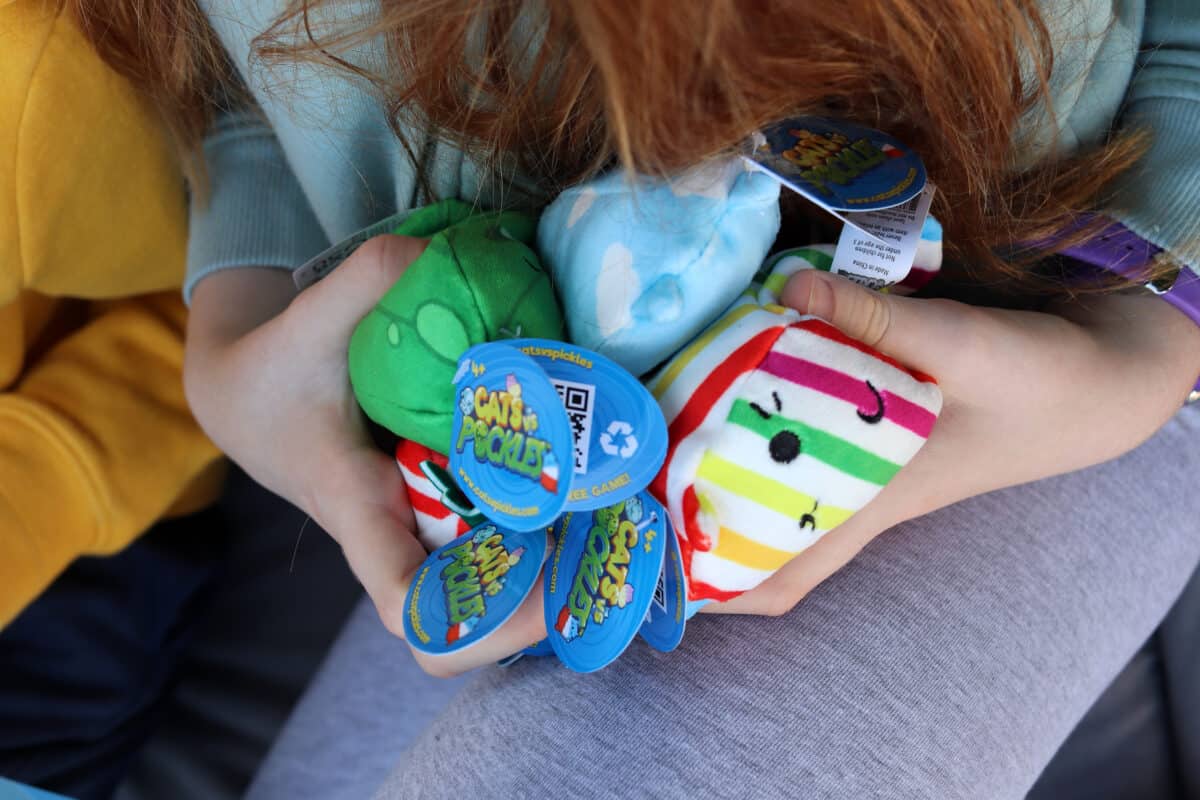 LP's favourite is Rainbow Meow. She loves sweet characters full of sunshine, rainbows and happy things. And there are plenty more to choose from in the future! Next on LP's list to find are Mer-Kitty, Neopolicat and Kitty Cake. Can you guess the themes? Their names are always so cute and match their designs perfectly.
At the moment LP and Little Man are obsessed with studying their Collector's Sheet, ticking off the Cats vs Pickles that we already have and putting stars next to the ones that they'd like in the future. I wonder if one day they'll have them all? One thing's for sure, a new Cats vs Pickles toy never fails to make them smile.
Cats vs Pickles are affordable and collectible – two things that children always love. They are super fun plush collectible toys and can be bought with pocket money and are great for a little something extra at Christmas or Birthdays or even as a little gift just because.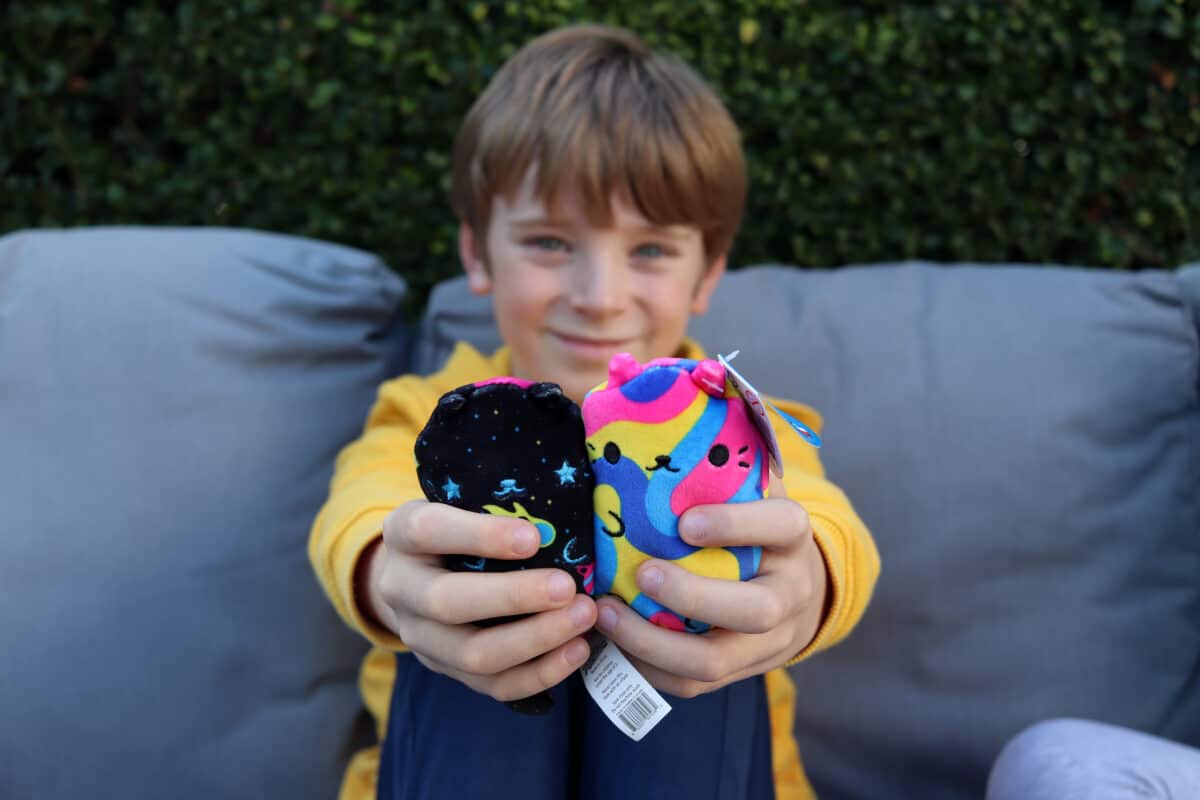 There's now a dedicated UK Official Cats vs Pickles Facebook group – so make sure you join to get all the latest Cats vs Pickles information and if your children haven't discovered Cats vs Pickles yet then definitely make the introduction. I can guarantee they'll love them.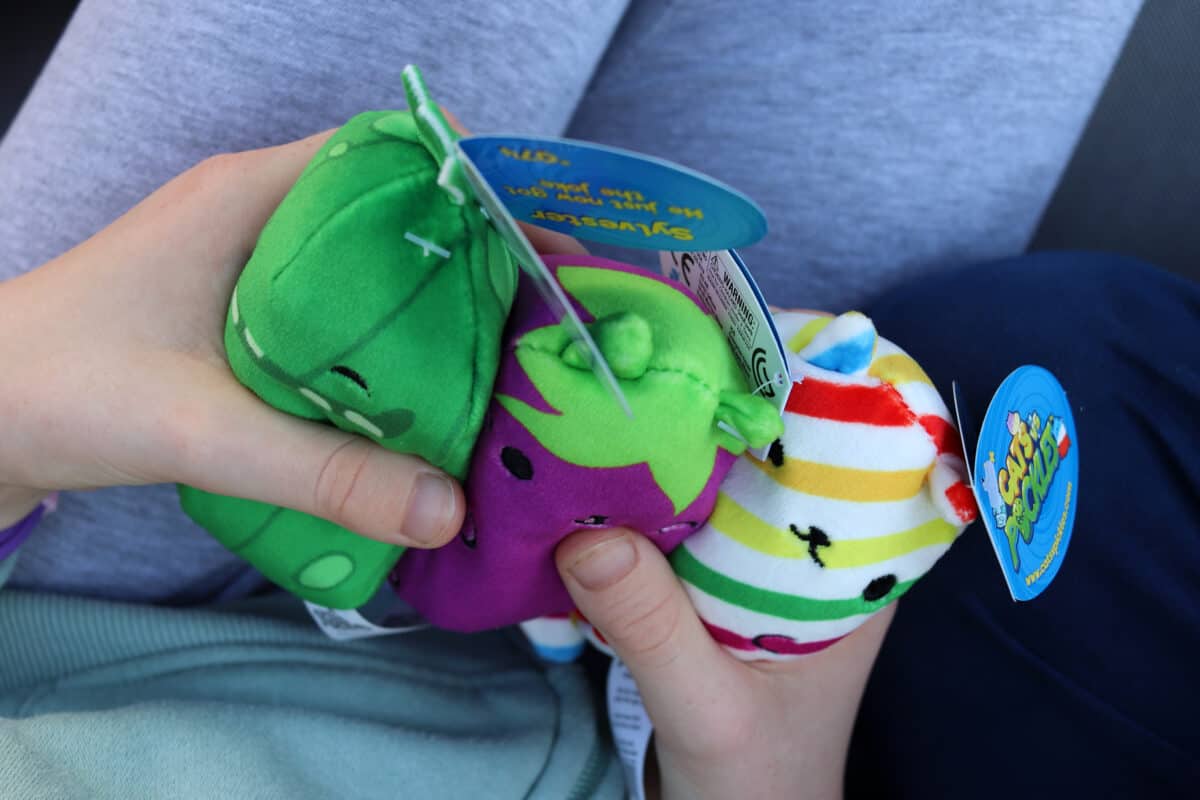 If your kids love Cats vs Pickles, make sure you check out the full range of Cat vs Pickles products that, as well as the beans above, now includes larger Jumbos, Huggers, Condos, multi packs, Playsets and Chonks! The Kitty Condo is next on our wish list! There are new character series launched regularly too.