Disclosure: We were invited on this break for the purpose of this review however all opinions are my own.
We love travelling around the country, staying at family friendly hotels and we started half term with a whistle stop trip to Newquay. Cornwall is one of our favourite parts of the country and having spent last February half term there it was so lovely to know we would be going back, with Dave this time, and exploring a part of Cornwall we hadn't spent much time in before. The Esplanade Hotel in Newquay invited us to stay with them for two nights and we were excited to arrive.
The hotel had reserved a parking space for us right outside the hotel which was so handy when we arrived. Although we got there at about 7pm and it was dark we could see that the hotel faced the sea and we could hear the waves so close to us. We were excited to see the view in the morning!
The reception staff were lovely and we were told everything we needed to know about the hotel. They had a whole programme of free activities for the children to take part in during the stay and a chest full of buckets and spades for the children to use. Plus, there were board games and activities children could borrow to play in the hotel lounge or in their rooms and from that point we knew we were in for such a family friendly break away.
Our sea view room was on the first floor and easily accesible by a lift near reception. As soon as we walked in we were impressed with the room and knew that it was perfect for us as a family. There were bunk beds for the children – complete with personalised crabbing buckets, spades and activity packs and balloons. This definitely made a welcome change to a sofa bed for the children that we usually expect in a standard double room.
Our bed was behind a partition in a separate area of the room. We always appreciate family rooms where we can stay up a bit later than the children without disturbing them so this layout was fantastic.
The room had a big TV, free wifi, tea and coffee making facilities – complete with hot chocolate and biscuits – as well as extra towels for the pool. The bathroom was one of the biggest bathrooms we have ever had in a hotel stay and there were complimentary toiletries as well.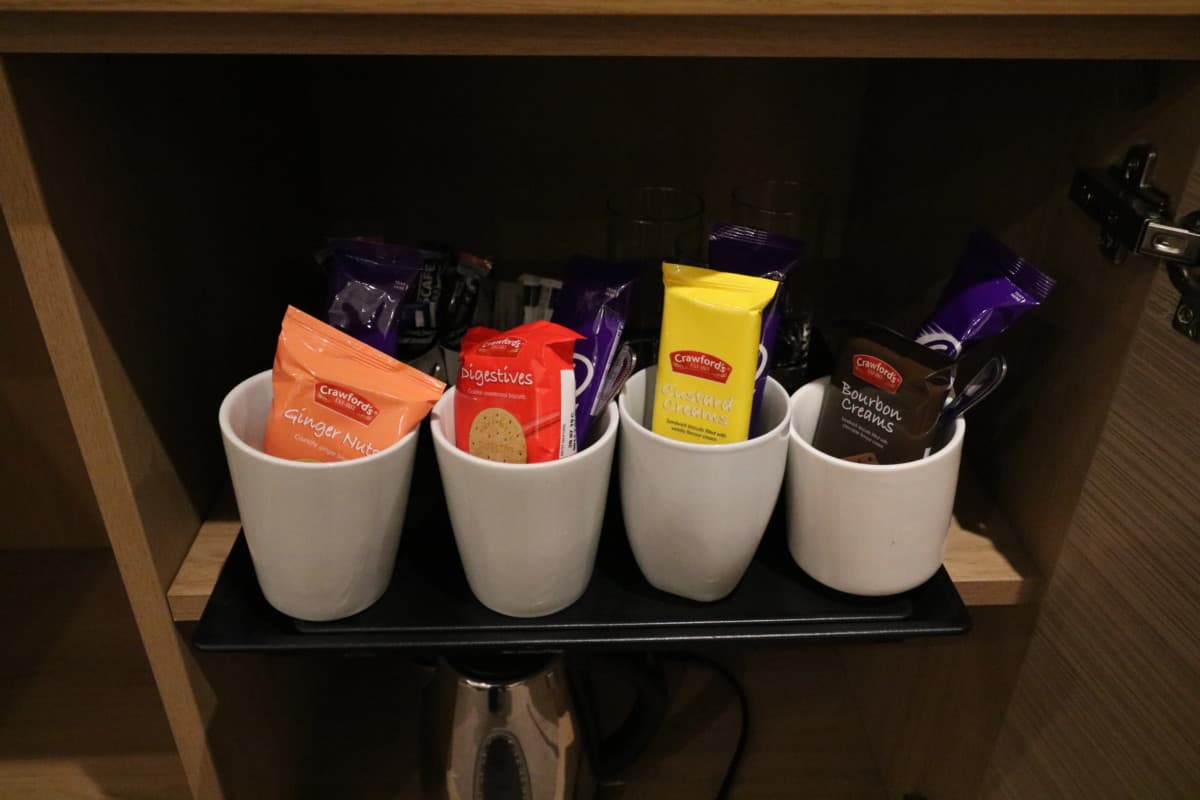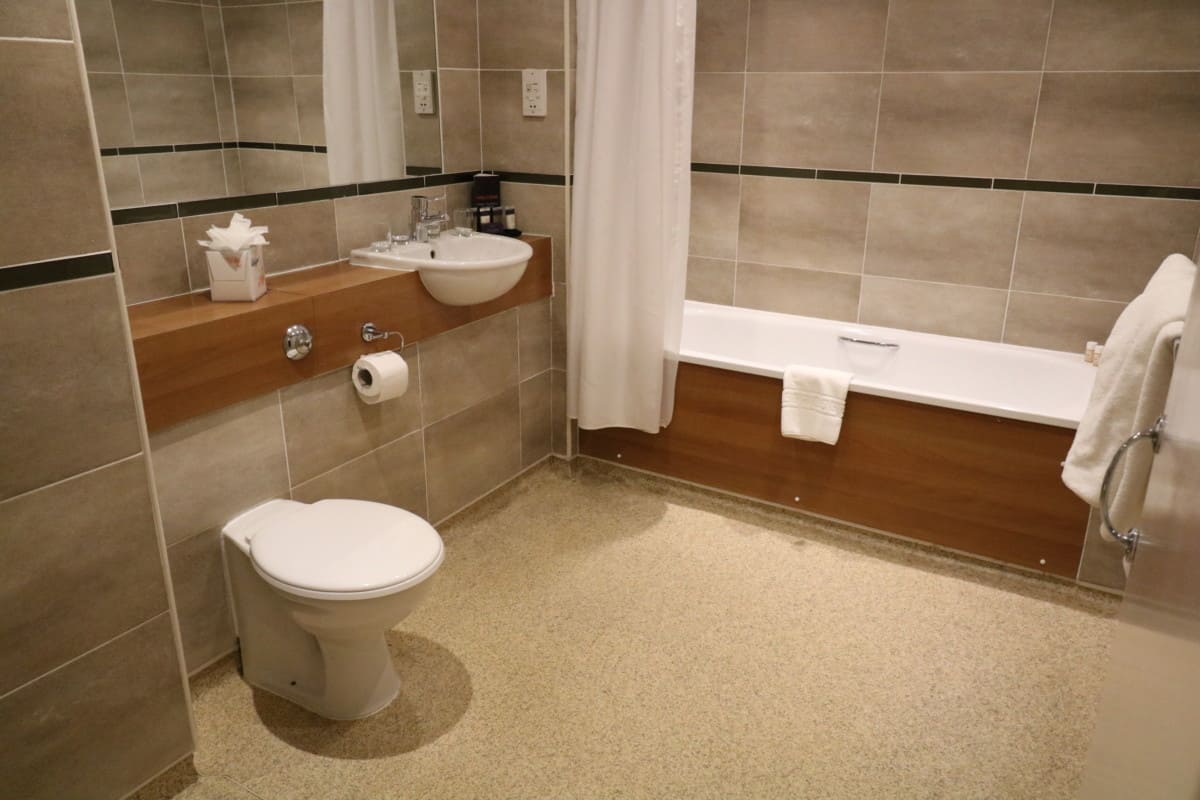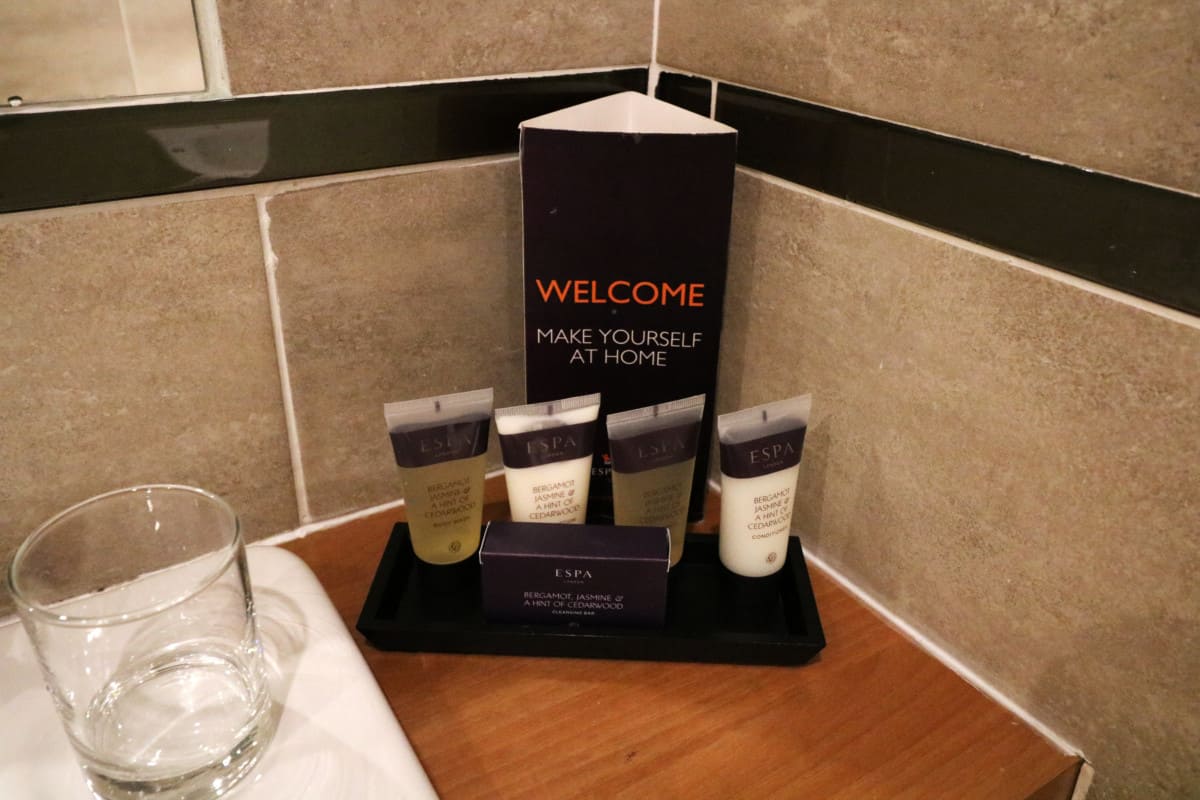 Over the course of the stay the room was just what we needed. The curtains kept out all the light at night, the beds were comfortable and there weren't woken up by the sound of the sea either.
On our first night the children wanted to go to the movie night that the hotel were hosting. They got to watch Planes on a projector, laying on beanbags and eating popcorn. It was a highlight of their stay and a great way to kick off our break away.
Dave and the children used the hotel swimming pool and really enjoyed it. It was a really welcoming space and great for families although it could have done with a few more changing rooms. The children always feel like they've had a proper holiday when they've been swimming and they really enjoyed it.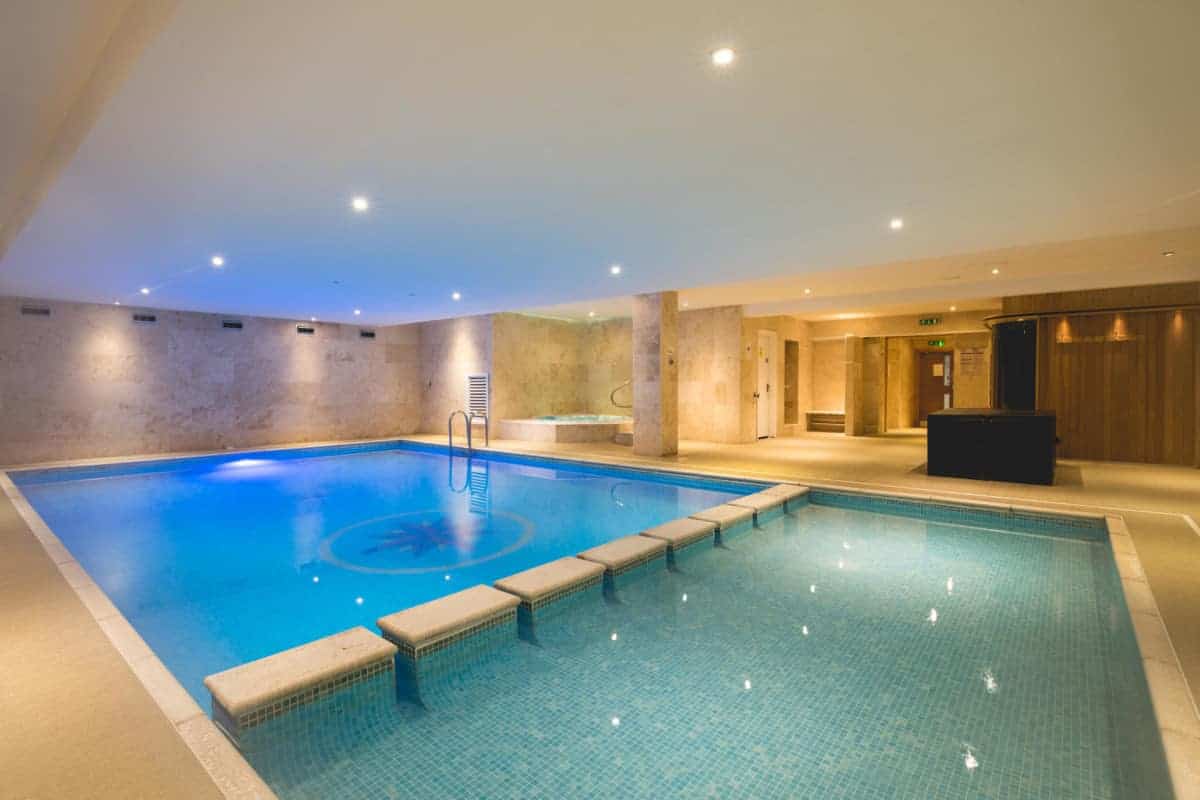 We also spent some time in the hotel lounge which was a beautiful space with windows looking out over the sea and the famous Fistral beach and so many comfy seats. There was also the main Pebbles Bar where we sat to do a bear factory activity – also free of charge – that the children loved. Plus, it was a lovely place to sit with a cup of tea for a while.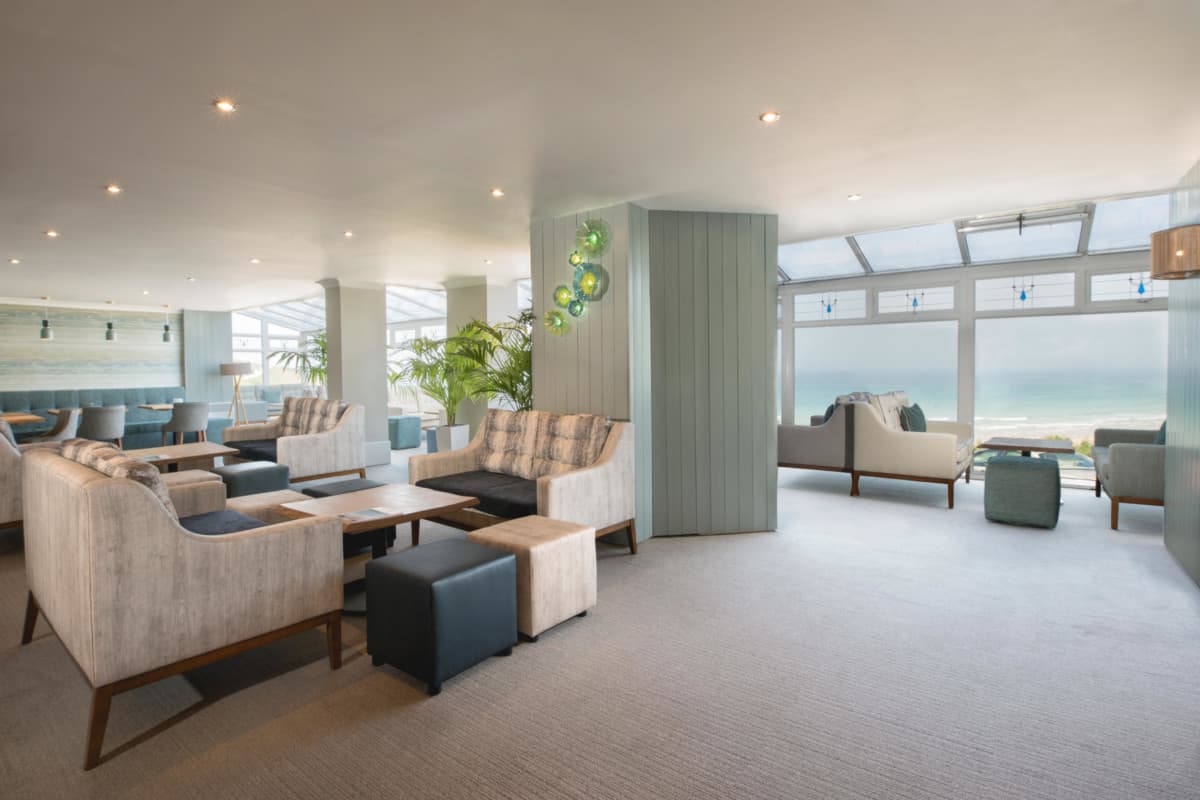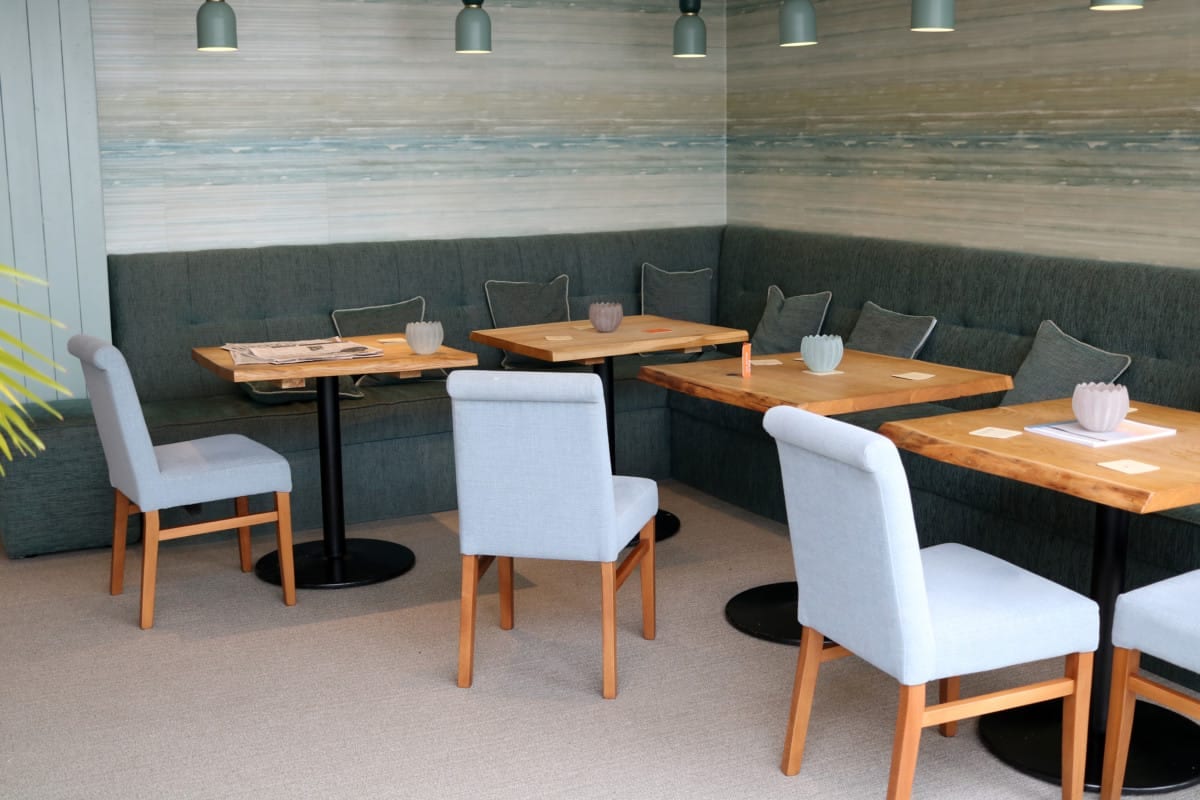 The hotel has an indoor soft play area that was really popular with younger children and I would say best suited to preschoolers. LP and Little Man loved the outdoor play area which was a fantastic addition to the hotel but a real shame that it isn't better connected to the hotel – as it's accessed through the hotel car park and not through the main hotel. It just meant it was really far from toilets or even the bar if you felt like grabbing a drink to enjoy outside whilst the children were playing.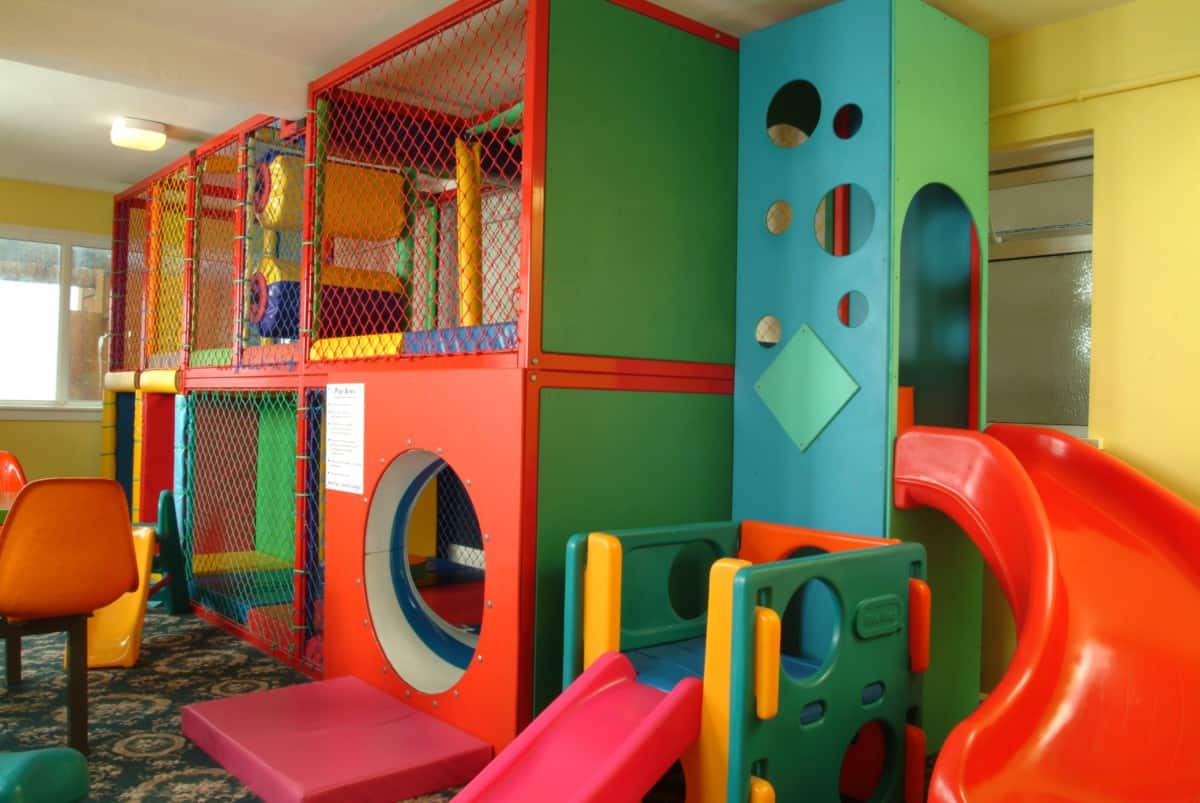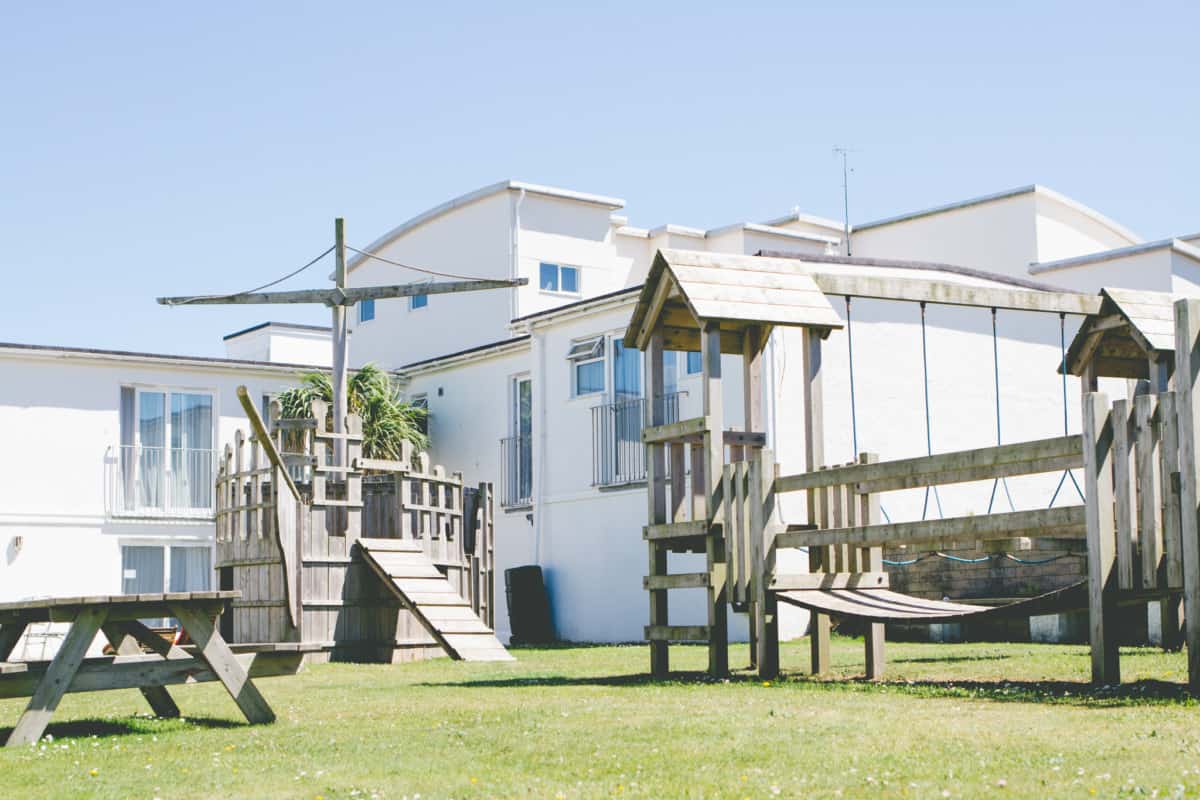 On our second night of our stay we had dinner in the hotel's Cove Restaurant. The ocean view restaurant doesn't have the same feel as the rest of the hotel – where the lounge and bar are modern, bright and airy with a really welcoming feel and lovely atmosphere the restaurant feels dated and more like a conference centre. It doesn't have any real ambience to it and felt quite bright as the lights couldn't be dimmed or anything over dinner.
But, the room does have nice views over Fistral beach and the menu looked really lovely and varied.
Unfortunately our experience at dinner did let our stay down but I am sure the kitchen was just having an off day. LP had nachos to start which was a bowl of tortilla chips with a handful of grated cheese on top and Little Man had dough balls which were over cooked and came with a barbecue sauce. Dave had baked camembert which we had to send back as it was still hard but when it came back out it was really beautifully cooked. I had a meat antipasti which was a really lovely starter.
For their mains the children had a fish finger sandwich and pizza, both served with chips which were good portion sizes for them. I chose thai chicken noodles which were lovely – full of flavour and with so much more chicken than I'd been expecting. Dave had a fillet steak which, unfortunately arrived incredible well done – even chargrilled – when he'd asked for medium rare. We sent the steak back and another arrived which was perfectly cooked.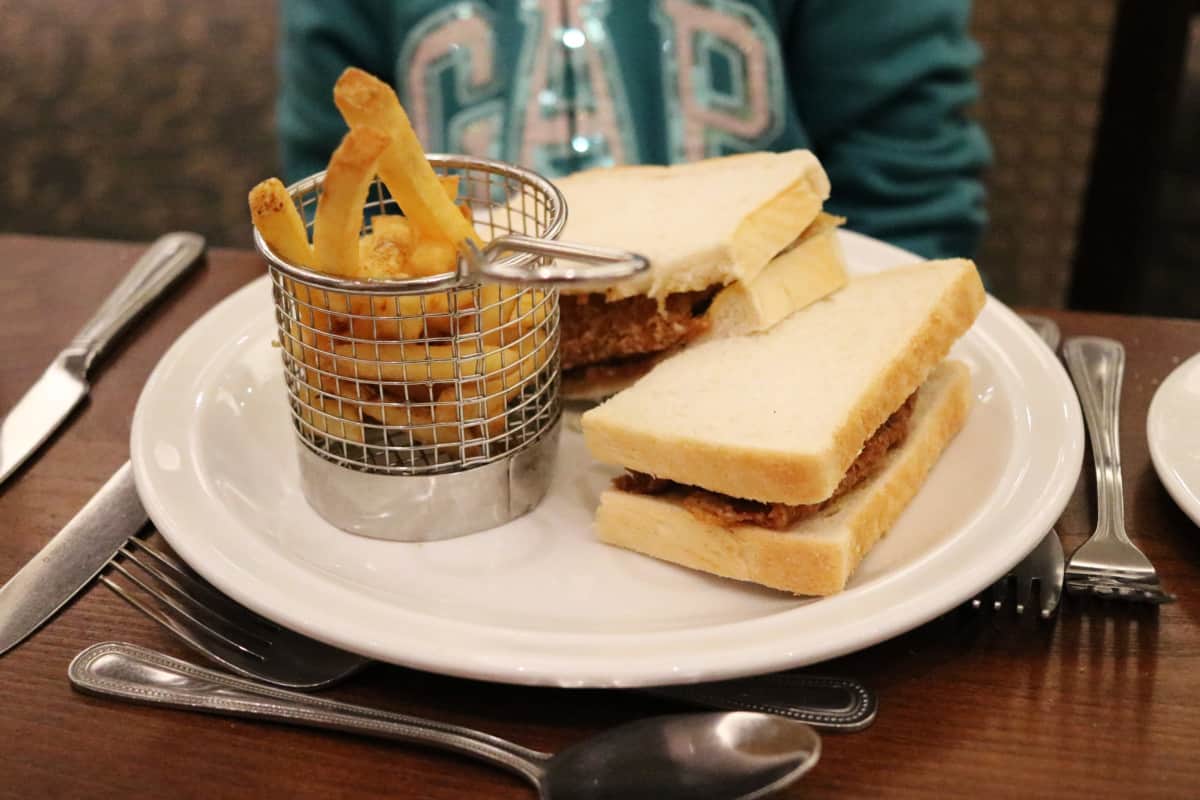 For desserts LP chose rocky road which was a really lovely dessert but quite a big portion size for a child and Little Man had fruit skewers. I had an Eton Mess Cheesecake which was lovely but, again, a really big portion size and it was more like a mousse than a cheesecake although a really lovely dessert. Dave went for Sticky Toffee Pudding which sadly arrived cold and would have been nice if it had come with ice cream or something too.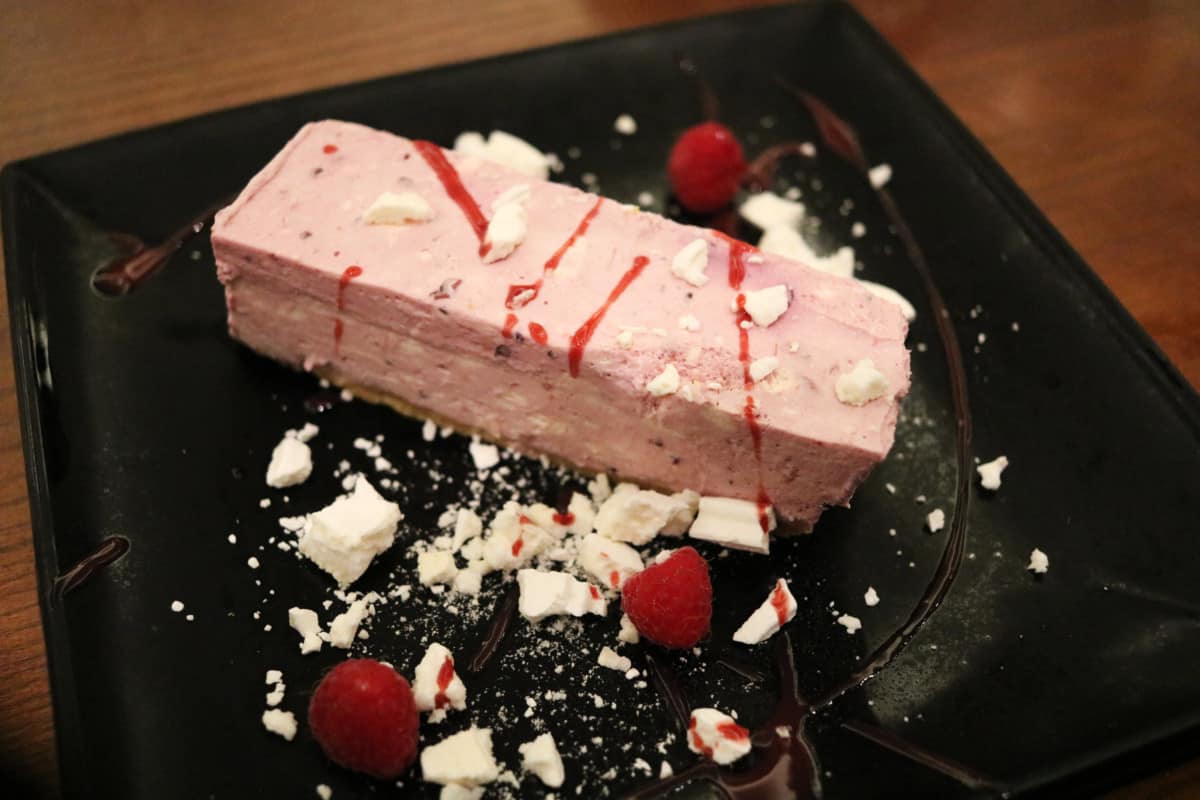 Breakfast was also served in the Cove Restaurant and was a buffet service of a full hot breakfast – bacon, sausages, beans, mushrooms, tomatoes and hash browns (although they were potato smileys one day!) There was also a continental selection of cereals, fruit, ham, cheese, bread, yogurts and pastries. It was a great start to each day.
We had such a nice break at the Esplanade Hotel and it was a great base for us to explore the area. The beach is literally directly opposite the hotel and we loved walking along the coast and into Newquay. Newquay Zoo and the Aquarium are both within walking distance and so many of Cornwall's attractions are just a short drive from the hotel.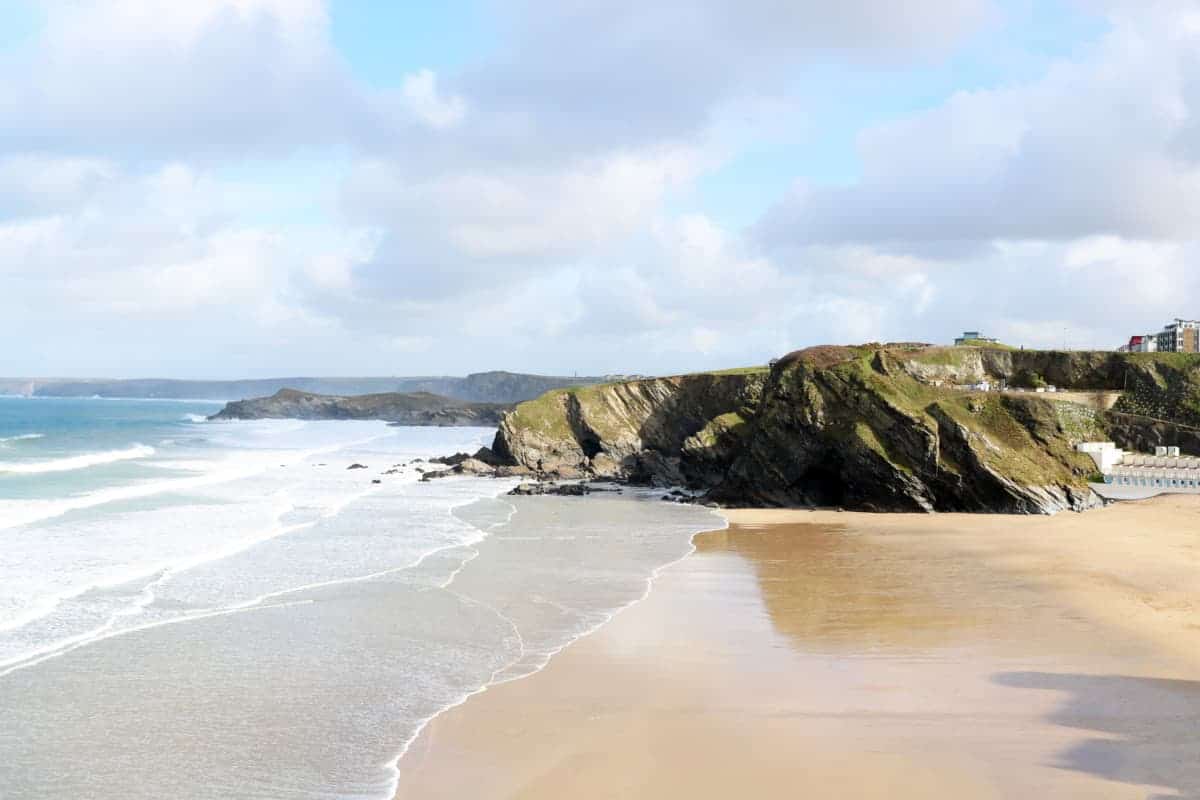 The Esplanade Hotel Newquay Cornwall is such a family friendly hotel – with milk and cookies for the children before they go to bed, so many free of charge activities and just such a welcoming atmosphere for children of any age and amazingly friendly staff too. It really is perfect for family holidays.
We really enjoyed our stay at the Esplanade Hotel and we would definitely go back again – maybe when it's warmer and we can make use of the hotel's Quiksilver surf school too! The hotel is well situated, great value and has great facilities for the whole family. It's one of the nicest coastal hotels we have stayed in – especially as a family.
You can find out more about the hotel over on their website and for reference, the hotel address is: Esplanade, Newquay, Cornwall, TR7 1PS. You can also read our review of afternoon tea at The Esplanade Hotel here.