Disney World is a holiday of a lifetime – although so many people go and then cannot wait to go back. But going to Disney World for the first time takes so much planning that it's hard to even know where to start.
We started planning our trip to Disney World when LP was born, seven years before we actually made the trip. It was a holiday I had spent my whole life dreaming of and I knew that if I didn't make a plan and start saving then it just wouldn't happen. However you do Disney World it's an expensive trip and so it's never too early to start saving and planning.
With that in mind I thought I'd put together our tips and advice for planning your first trip to Disney World.
Decide you are going to Disney World.
It sounds daft but whether you decide you are going next year or in five or ten years make that decision and work towards it. Some people have no aspirations to visit Disney World. If you are not one of those people – make a plan.
Work out how you are going to pay for Disney World.
We set up a savings plan of just £50 a month with the aim of going to Disney World by the time LP was ten. In that time we would have saved £6000 – a big chunk of a family trip to Disney World. This is why planning in advance is important. £50 a month is achievable but for most families finding £6000 in one go isn't ever going to be possible. You might also have annual bonuses, annual tax rebates or your child benefit could be put into savings and forgotten about for a few years. Any Disney holiday will be easier to plan if you know you'll have funds available to pay for it and a budget in mind.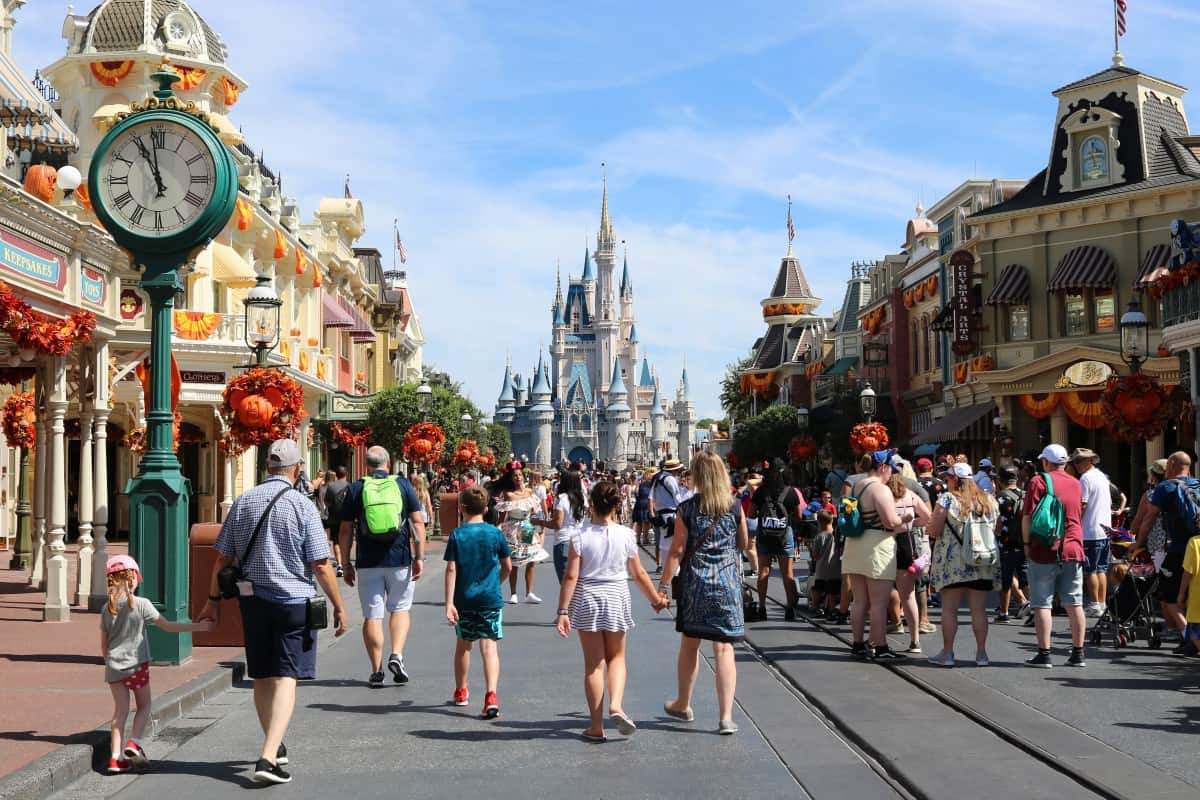 Decide when to visit.
We always go away at the start of the summer holidays but US school holidays and public holidays mean that the end of the summer holidays is actually the quietest time to go to Florida. If you have the flexibility to go at different times of the year – or in term time – that could reduce the cost of your holiday.
Decide if you want to stay on the Disney resort or in a separate villa/hotel.
This is a question we kept coming back to and I wrote a whole post about why we ended up staying in a villa. This question will play a huge part in the planning and if you know the answer the Disney planning gets a whole lot easier.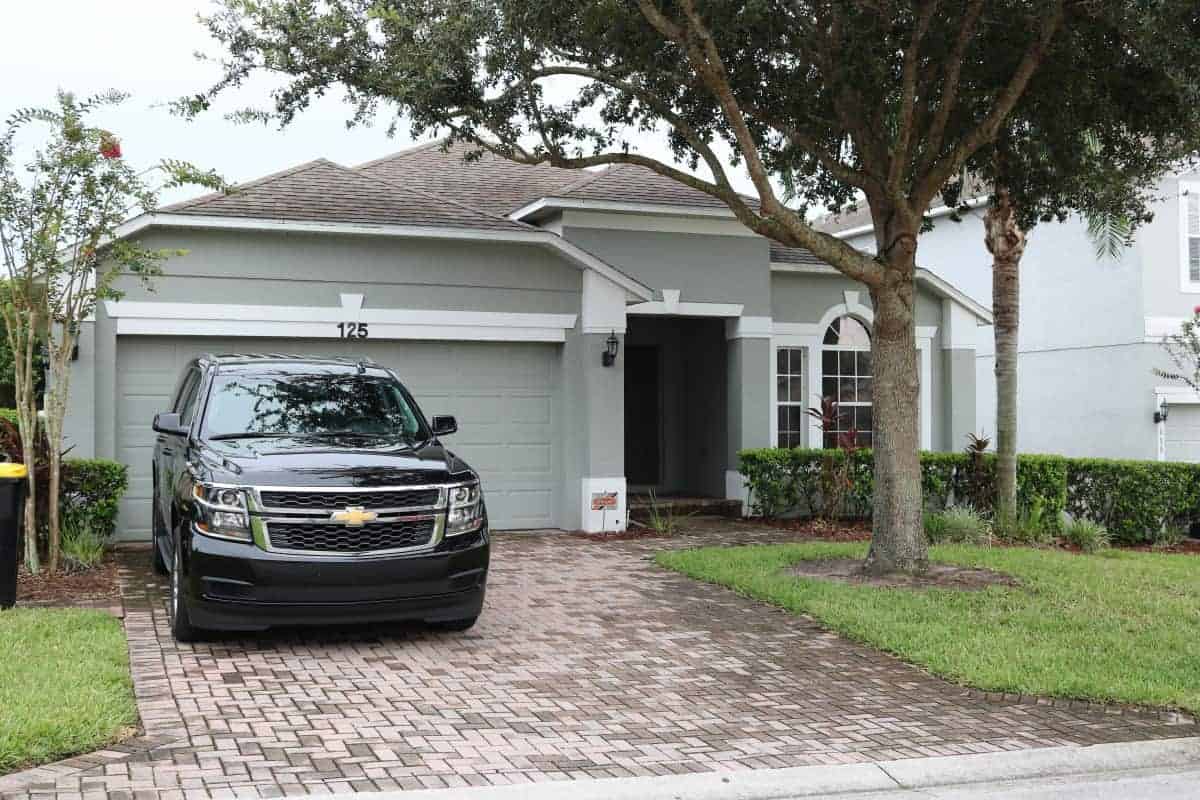 Do you want convenience or a lower price?
Booking as a package direct with Disney or a travel agent could be the easiest option – but booking all the parts of your holiday separately could work out cheaper. You can use sites like SkyScanner to monitor flight prices and Disney World always have offers on with free dining plans or free nights available.
Do you need a hire car?
If you're staying on the Disney resort there are transport options available to get to the different parks. There are also parking charges even for hotel guests staying on the resort if they have their own hire car. But, it does mean days out to other places in Florida will be harder – and may require you to hire a car just for a day or two.
Do you want to just do the Disney parks or do you want to see more of Florida too?
Doing just the Disney parks is a cheaper option – especially if you have a Disney hotel package as there's free transport, you'll probably have a meal plan and you can pretty much not spend anything extra apart from on tips and souvenirs. But, if you want to see more of Florida there is plenty to do outside of the Disney resort.
Book Disney park tickets when they're on offer.
Disney often have 14 days for the price of 7 deals on – and booking direct with Disney gives you added benefits of Memory Maker and Fast Passes included in the price. But, if you buy a package through Disney that includes the park entrance this is something you don't have to worry about as they'll sort it all for you.
Make an itinerary of your Disney World holiday
But be open to change plans if you need to dependant on weather or how tired the children are. Looking at an expected queue table and fireworks timetable can help with what parks to visit on what day.
You can visit more than one Disney World park each day.
The transport between the parks is great and if you are driving to Disney it costs a minimum $25 a day to park. But, you can keep your receipt and show it at multiple parks – you only pay the fee once per day, not per park. So, if you want to visit one in the morning and one for the fireworks in the evening you can without being charged double.
The Disney parks also have great transport links between them.
If you're staying on resort you won't need a car unless you're looking to venture away from Disney. There are boats, monorails and buses making travelling between parks – and to Disney Springs and the water parks – as stress free as possible. Plus, they're free for anyone to use who visits Disney, not just hotel residents.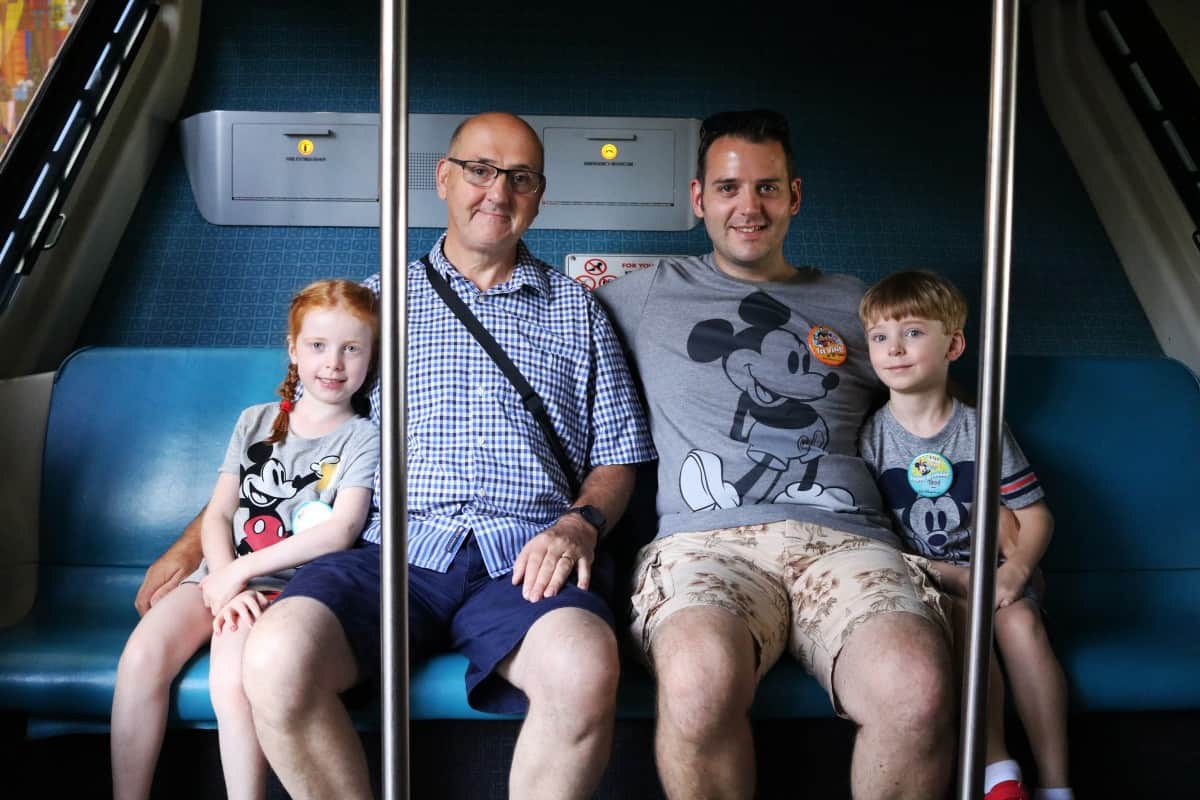 If you don't have a Disney dining plan, plan snacks.
We ate breakfast and dinner each day but snacked during the day instead of having lunch. It saved time, kept our energy levels up and, because we bought snacks outside of the parks, saved us money too. We bought packs of snacks from the supermarket – mini cheese crackers, bags of mini cookies, Fruit Rolls and GoGo Squeez.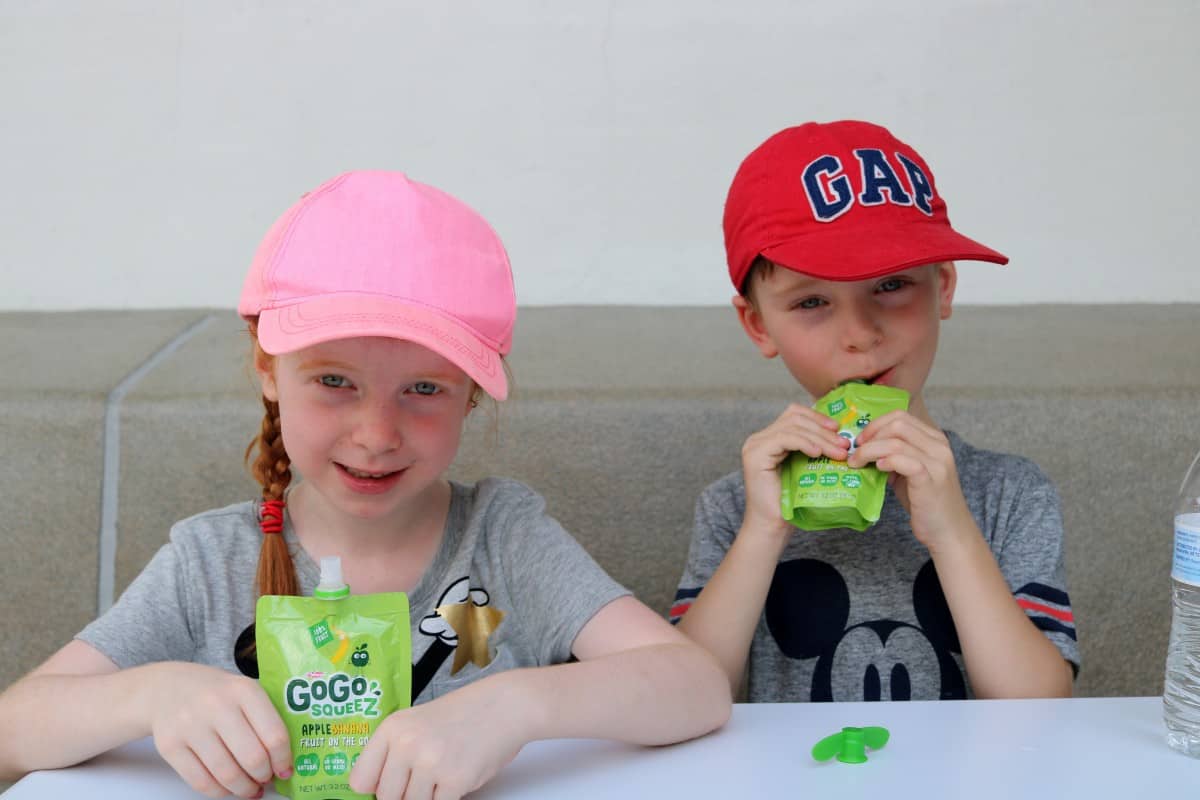 Download the Disney App as soon as possible.
Once you've booked your holiday – download the app. This is your first port of call when starting to plan your Disney holiday and it's how you book FastPasses for rides and restaurant reservations.
Disney FastPasses are amazing.
You can book three FastPasses a day for rides and character experiences and once you have used them you can then book another one. So, if you want to really do as much as possible, you could book three FastPass rides early in the morning – at 9am, 10am and 11am – but then book another as soon as you've queued for the third one. However, we found three rides with FastPasses and then jumping on things with a low queue was enough for us – we rarely booked a fourth FastPass on the day. Also, some rides are so hard to get FastPasses for that you just have to let it go – and either spend your life looking for FastPasses and get really stressed out over it or just decide you cannot possibly do everything.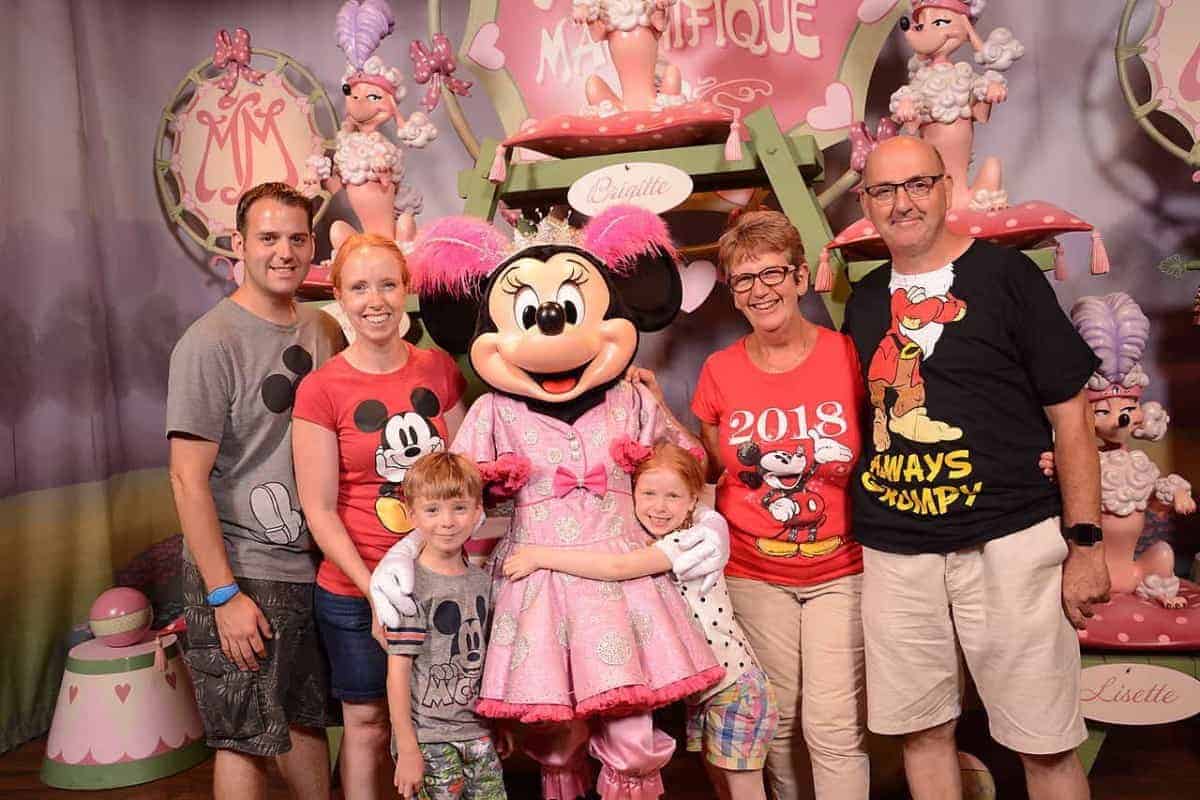 I took the second option and was so relieved as soon as I realised I actually didn't need us to go on every ride. We still had an incredible holiday and the rides at Walt Disney World are such a high standard that all of the rides will be amazing – even if you don't get to go on all the big name ones. You can book FastPasses way in advance of your holiday so once you have a loose itinerary in place it's worth starting to look at FastPasses.
Work out what rides you can go on.
When planning FastPasses make sure that your children are tall enough for the ride. This helped to narrow down our options. You can also use different sites to work out what the most popular rides are – as they will be the ones with the biggest queues that it's worth trying to get FastPasses for. We checked back every few days and swapped around the FastPasses but we didn't get obsessed with it – although that is easily done.
Disney Memory Maker is also amazing.
There are photographers everywhere in the parks who take photos for you. This is something really worth having and really worth making the most of. Look out for photographers at each of the parks and be prepared to queue briefly for them – there was never a very long queue to have photos taken unless it was at a character meet and greet.
Magic Bands aren't mandatory.
You can link up credit cards and park tickets to a Magic Band to just swipe the band as you go. It can work to gain entrance to the park, zap in for your FastPass on rides and to check in with the photographers. But, you can just use your pass ticket. If not staying on the resort it's an extra expense that you don't need but you might like to have. We ended up just getting one that Dave wore to make checking in with photographers easier. However, if you stay in the resort hotels you get them included in the price of your stay and they also work as your hotel room key.
If you don't have a Disney Dining Plan, eating at the Disney restaurants is REALLY expensive.
This is probably to make the dining plans look more appealing. But, we paid $400 for a meal for 4 adults and 2 children at Cinderella's Royal Table and $240 for the same amount of people to have a buffet breakfast at Chef Mickey's. If you don't have a dining plan I would recommend eating outside the resort and saving the restaurants for special occasions like we did. Also, the character dining experiences don't have the Memory Maker photographers with all the characters so although you are getting to meet the characters you won't have lovely photos like you will when you meet them in the parks – something we wish we'd known beforehand.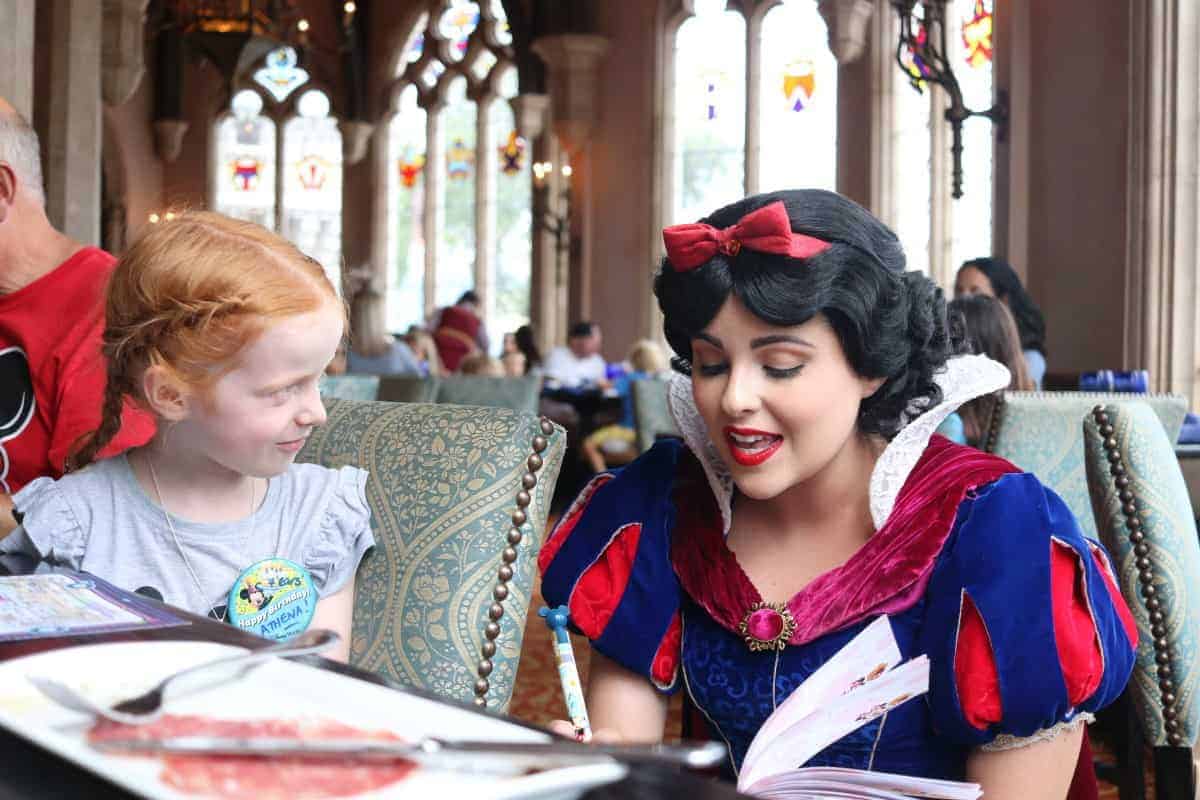 If you have a Dining Plan you can book restaurants in advance.
I can imagine this being much like the FastPasses – quite stressful at times. But, there are always restaurants available so book what you want to book or what you can book and then focus your energy elsewhere. You can also book restaurant reservations without a dining plan and these are either paid upfront or on the day depending on the restaurant.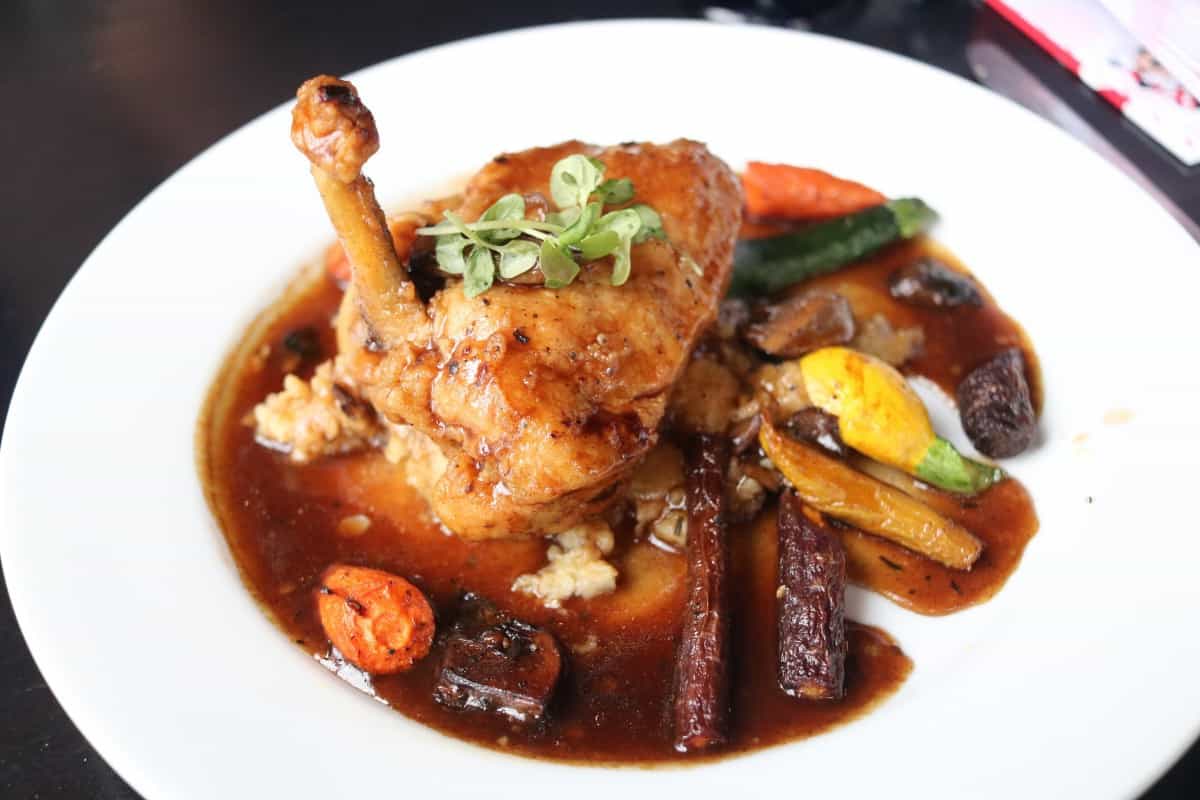 As you can see, a Disney holiday takes a lot of planning. There are so many different things to think about but when you get there everything falls into place. Whether or not you have dining reservations at the top restaurants, FastPasses for the latest rides and meet and greets with all the favourite characters you will have a fantastic time. I am envious of everyone experiencing the Disney World magic for the first time – it really is something you will never forget.