When we were planning our trip to Florida we looked at all the possible options and spent time deciding between a villa or staying in a Walt Disney World resort, making use of the frequent free Disney dining offers. But, in the end we chose a villa and so I thought it might be useful to others planning the same trip to write about why we chose a villa over the appealing packages that Disney has to offer.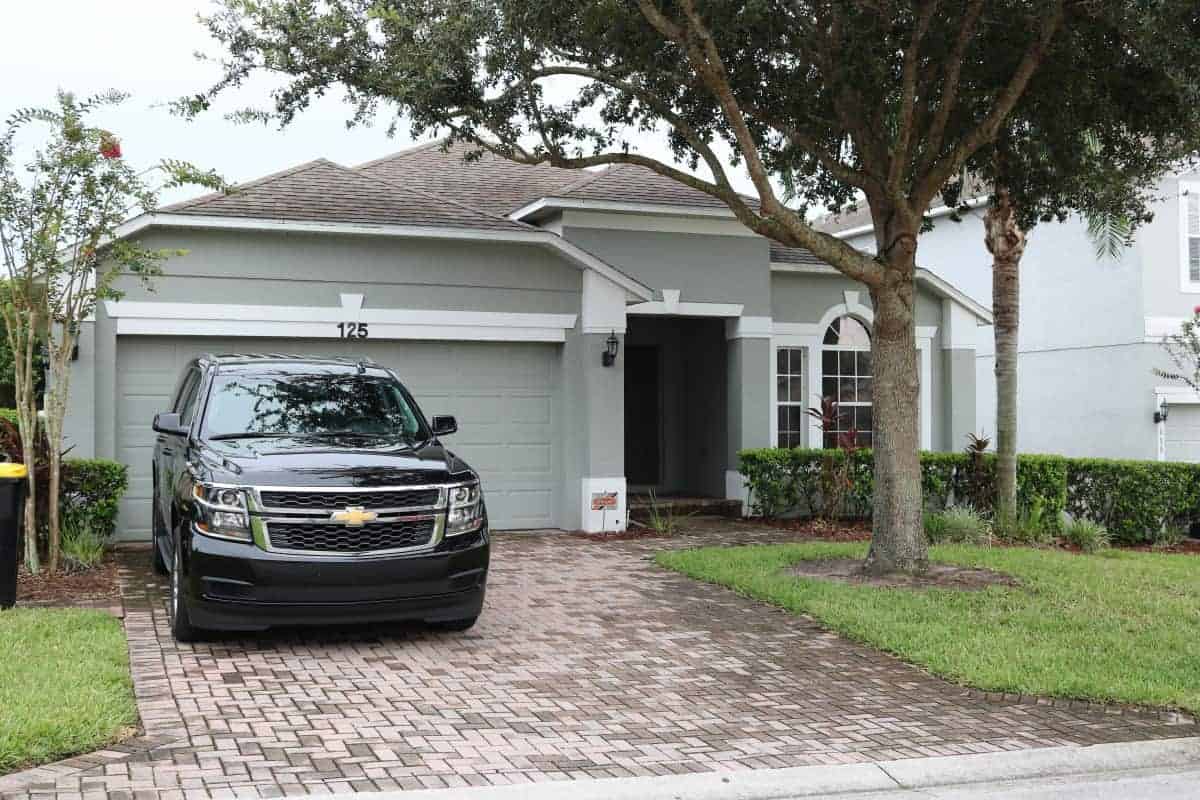 Disney dining is worth about £600 per person for a two week holiday. Saving a family of four over two thousand pounds. However, we were travelling with the children's grandparents and looking at the Disney room options we would either need one pair of adults to sleep on a sofa bed every night or we would need to pay a lot more for a suite with seperate bedrooms. A villa cost a lot less and gave us so much living space – as well as full kitchen and barbecue to cook our own meals and our own private, secluded pool.
But, this did mean we had to pay for any meals we had at Disney – and they are not cheap. We paid about $450 for lunch at Cinderella's castle in the Magic Kingdom for LP's birthday and another $280 for breakfast at Chef Mickey's to meet the Clubhouse Gang. In hindsight, if I'd known how easy it is to meet the characters in the Disney parks I wouldn't have bothered with Chef Mickey's but it did give the children quality one on one time with the characters – but no professional photos like the park meet and greets offer. If we had been staying on resort, with a Disney dining package, these dining experiences would be included – but it depends what package you're on and how many dining tokens you want to use. The Disney dining isn't as simple as breakfast, lunch and dinner!
Parking at Disney is $22 a day when you visit the parks. If you are staying on resort you can get various transport options to, from and between the parks saving you the fee. But, we didn't want to just do Disney. We wanted to go further afield and experience more of what Florida had to offer. So we wanted a hire car. This would have been free to park at our Disney hotel (until December 2019, after that they are introducing overnight car parking fees from $13-$24 a night) but if we then left resort for a day we would probably think we were missing out on included meals, snacks and drinks – paying unnecessarily for refreshments at other attractions. Plus, at Disney there is so much to do you really can spend two weeks between the parks and attractions but we wanted to get away from Disney every so often. A villa gave us a welcome break from the parks and the Disney theming – as much as we loved it, really loved it, it was so nice to step out of the Disney bubble sometimes. In the end we only visited the parks 7 days out of the 14 we were in Florida for and felt we had the balance right as well as experiencing everything within the parks that we wanted to experience. Our villa was also only about twenty minutes from the parks which didn't seem very far at all, even to do the same journey each day.
Whether you stay on resort or just buy your park tickets through Disney you get FastPasses and Memory Maker photographs included. But, with the resort packages you get to book FastPasses a lot earlier than the 30 days before travel that we could start booking. This means that you have a wider selection of rides and times available to you and have a better chance of getting a FastPass for the big name rides in the parks – and this works the same with dining reservations too. But, with the FastPasses we had and checking the Disney app for current queue times we were able to go on so many great rides that we didn't feel we were missing out. Plus, we got to book and experience a meal at Cinderella's castle which is a much coveted dining option – and should be for the price!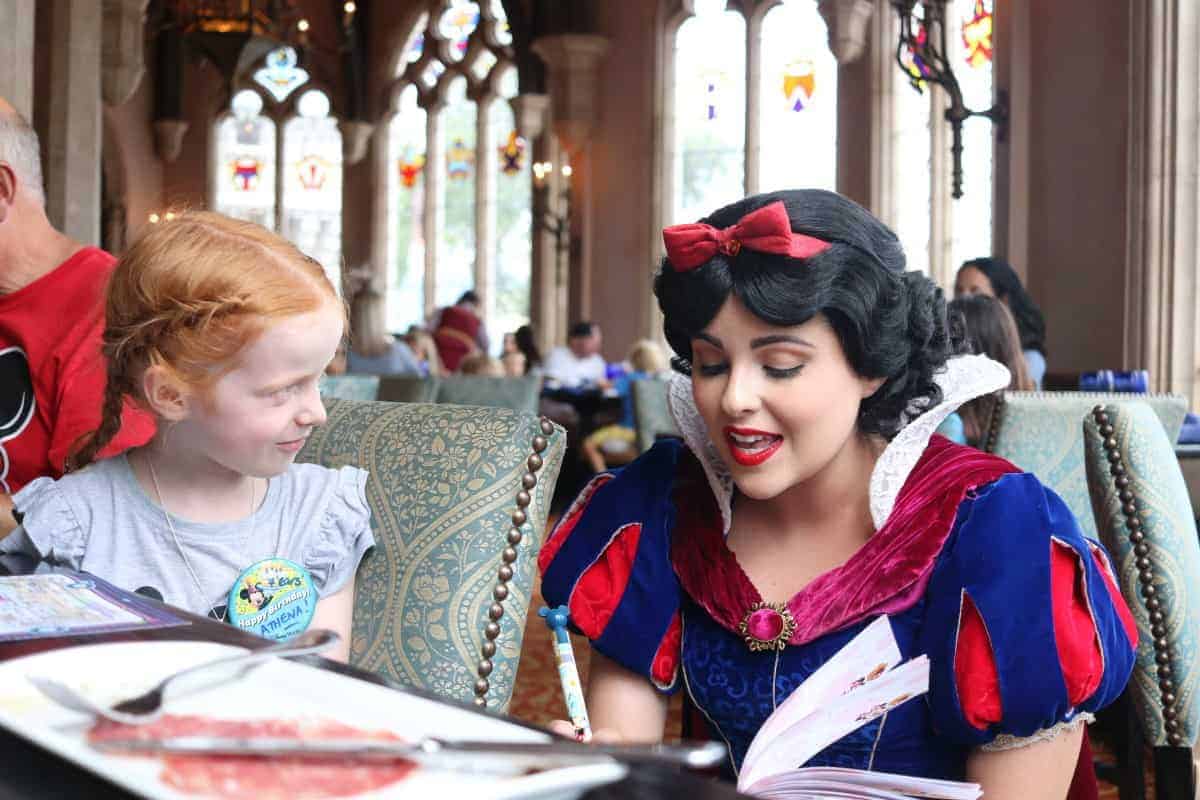 During our break we had a combination of meals at Disney, meals at various restaurants outside of the Disney parks and barbecues and breakfasts in our villa but one thing was consistent – we didn't eat lunch. We had snacks through the day if we needed them and an ice cream each day and that was enough for us – and we really like our food. Looking at the Disney dining plans I felt that the food on offer was excessive – but we would have eaten it because it was there and free. Buffet or a la carte breakfasts, lunch and dinner plus two snacks a day. And meal times really do take a chunk of time out of your day. We went to a Disney restaurant and although we had a reservation we had to wait half an hour for our table to be ready and then spent over an hour and a half in the restaurant eating and paying for just one course. Restaurants are often not a quick process and we would rather spend that time going on rides or meeting characters so being in a villa allowed us more flexibility – often getting dinner after leaving the resort each evening and coming back later in the day for the evening entertainment after a bit of a break.
The dining plans look amazing, and you don't have to eat all the food because it's there and included but, given the price of the Disney packages, the dining plan isn't really free – it's just an extra carrot to lure you in to staying on resort. I know, personally, if I was getting over two thousand pounds deducted from the cost of a holiday by way of a dining plan I would want to eat two thousand pounds worth of food. In hindsight we just wouldn't have done that – we don't need that much food.
One huge benefit to us of having a villa was having our own pool. You can get villas both with and without a pool and many have a shared community pool too in the complex but having our own private pool was fantastic – especially for the children who got in it at every opportunity.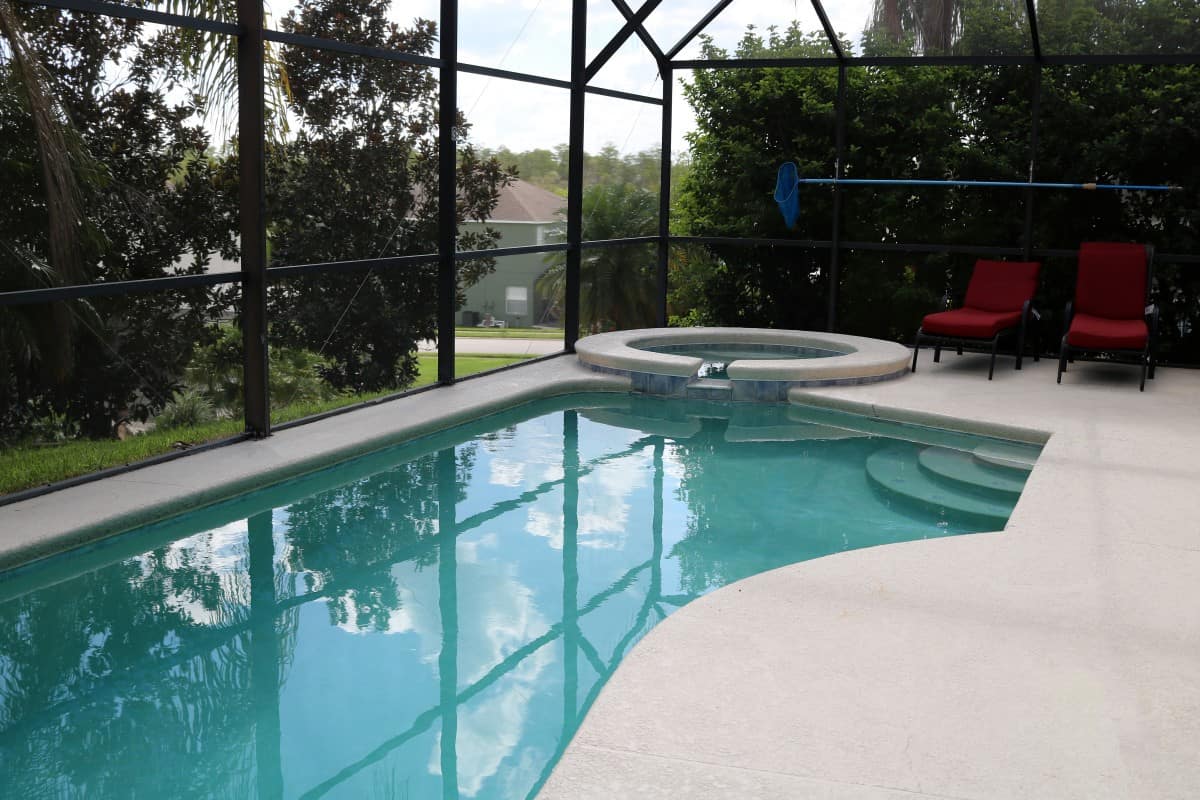 I've looked at pricing up a Disney resort holiday for the four of us next summer. The prices start at £4000 for the flights, hotel and park tickets but without a dining package. To get a dining package you either have to pay for it or get it free with a more expensive stay. This makes the minimum cost £6500+ with the four of us sleeping in the same room for two weeks, something we just can't do on our holidays. But, on resort I am sure children would be exhausted from the constant stream of entertainment so would just sleep the minute their heads hit the pillow. You can bring this cost down by travelling outside of school holidays.
Our holiday cost £800 each for the flights with British Airways (although we used my Father in Law's Avios points to bring the cost down), £1500 for a four bedroom villa in the Legacy Park area of Orlando and £800 to hire a car big enough to fit six of us comfortably – both booked through Debbie's Villas. If we'd just needed a car for four of us it would have been around £400. We paid £379 per adults and £359 per child for our Disney park tickets on a 14 days for the price of 7 offer. On top of that we had to pay for our food and entry to other attractions whilst we were there plus the constant tolls on the roads. This really comes out on a par with the cost of staying at a Disney resort – and having a dining package. So really, it depends what you want from your holiday.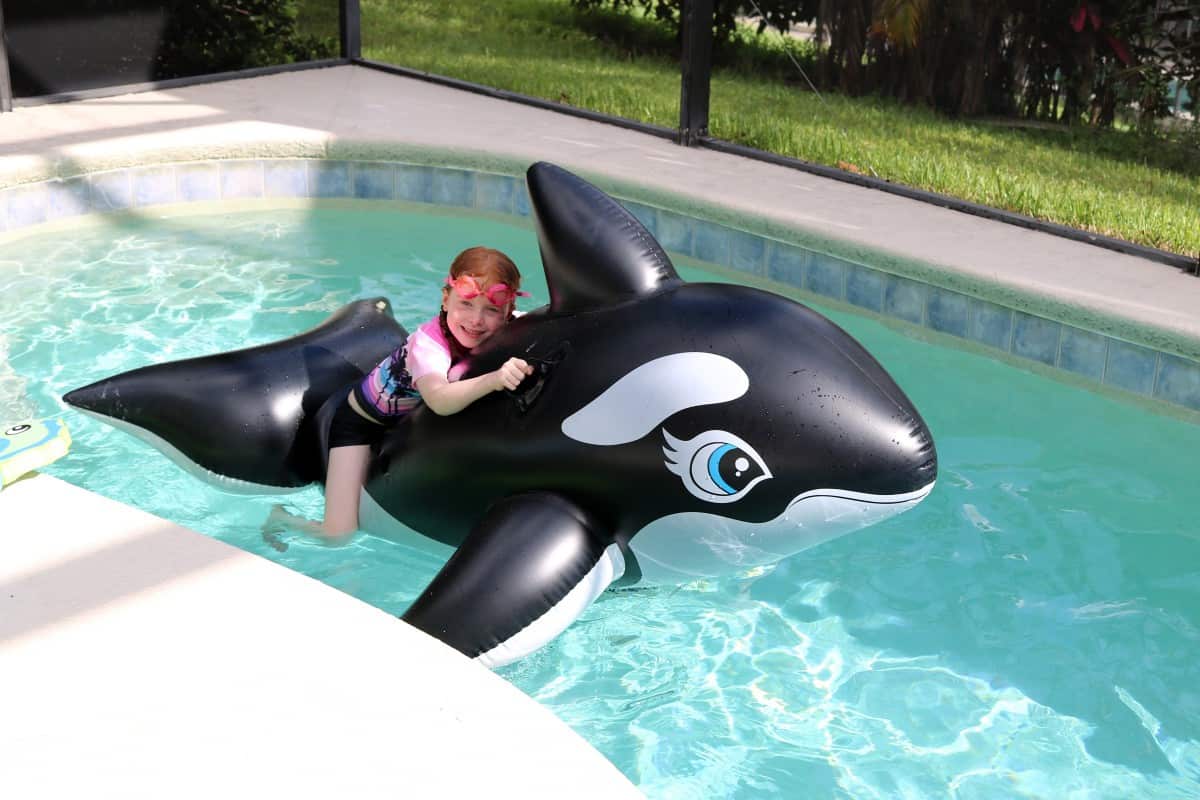 We wanted to not only experience Disney but to see more of the surrounding area too. We went on other big days out, had quiet time in our pool and had so many lovely barbecues as well. For us, the balance was right and Dave and I have both said we couldn't imagine being in the Disney bubble for two weeks. One week would be enough but even then, in one go, I think it would be too much. A villa was the best option for us and it's something I would definitely do again in the future.