When we were planning our trip to Rome as a family we spent quite a lot of time investigating hotels. I wanted the hotel to be perfect for us as a family, one that ticked all the boxes. It had to have a seperate sleeping area for the children, be within walking distance of Rome's main sights and have breakfast included. You would not believe how hard these few requirements were to meet – but then we found Hotel California and booked it immediately.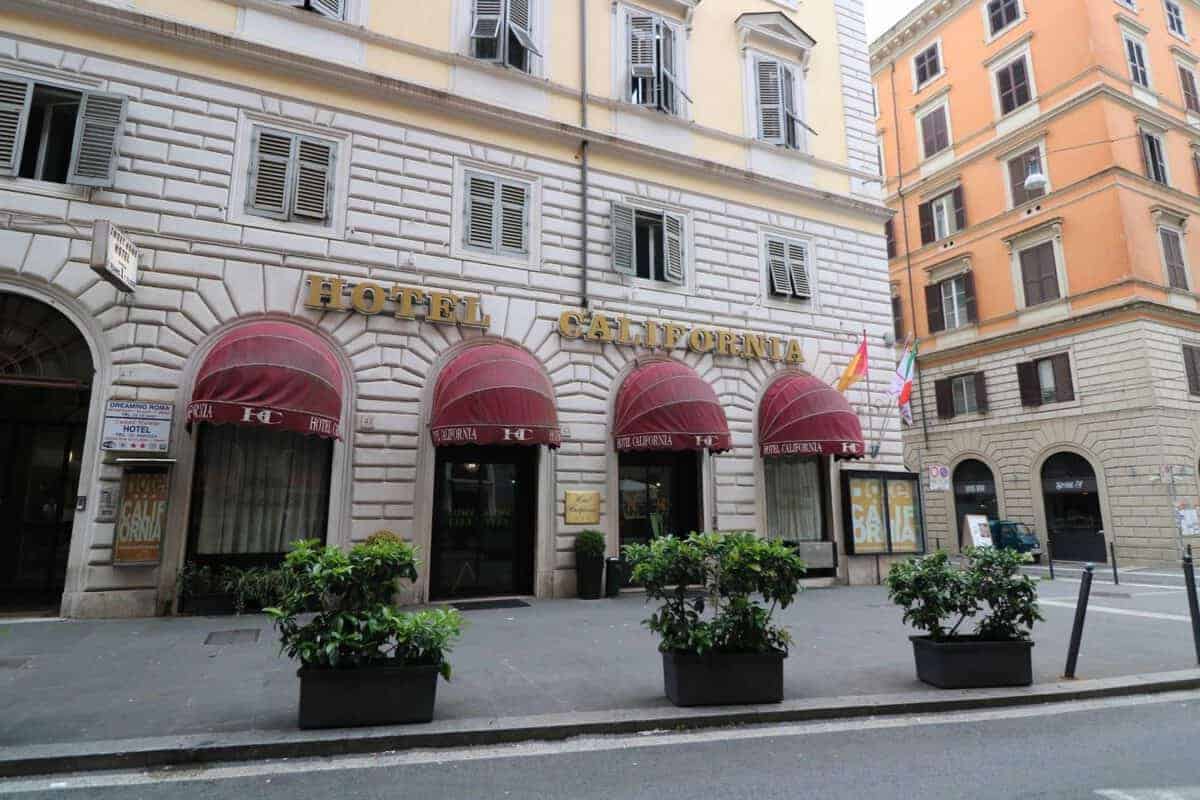 Hotel California is situated on Via Principe Amedeo, a stone's throw from Rome's Termini Station. It's in a really bustling area of the city but still quiet enough for a family break and at the heart of everything Rome has to offer.
We booked a superior quadruple room including breakfast and when we arrived we only had to pay city tax €35 in total for Dave and I. The staff were lovely throughout our stay and we easily found our room on the third floor – the lift was a welcome blessing after our trip.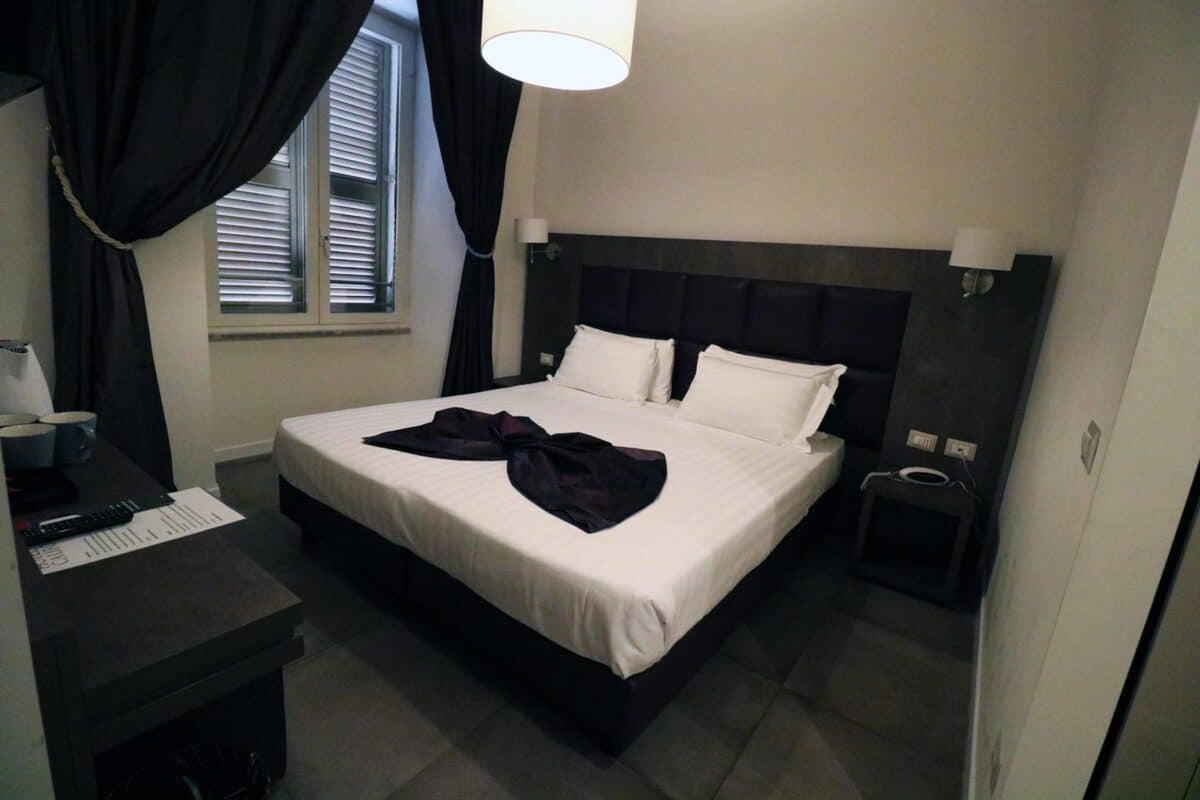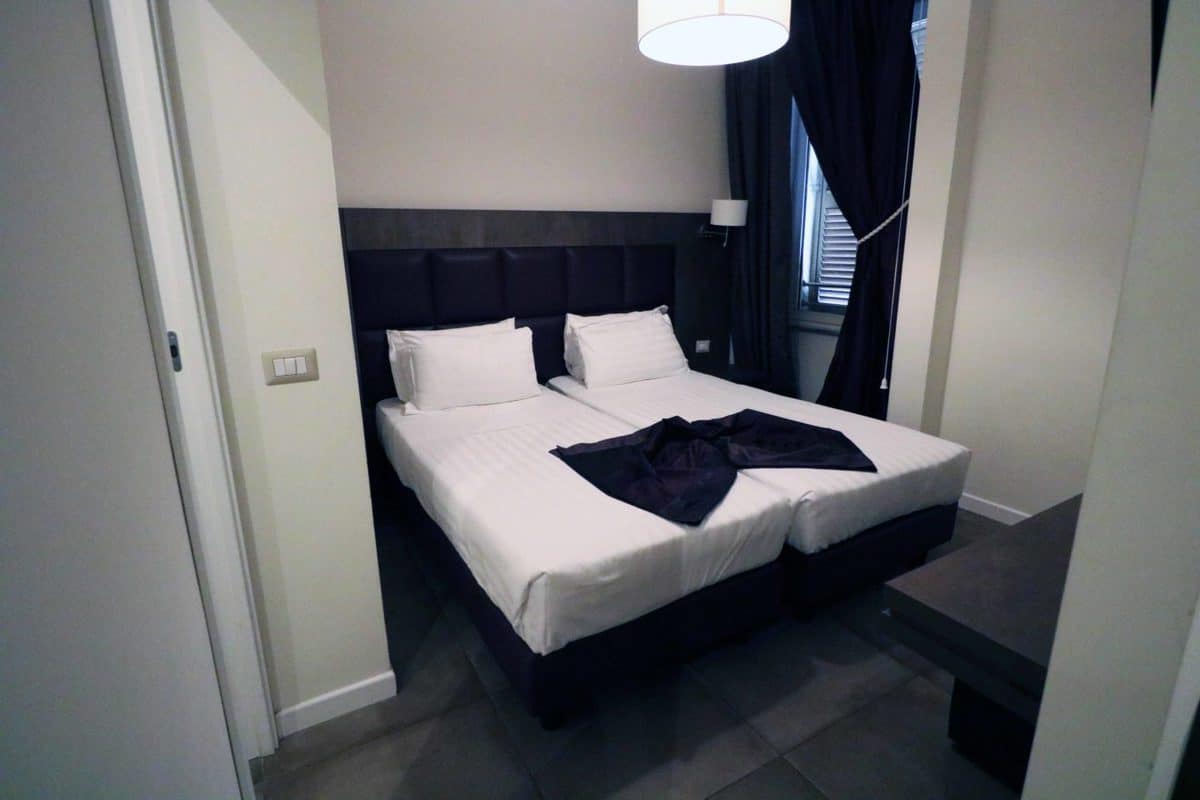 Our room was lovely. It had a main bedroom, another room for the children with a partition wall between the two and a good size shower room with two sinks, a toilet and even a bidet. The rooms provided were perfect for our needs and the hotel has rooms of all different sizes to cater for any group.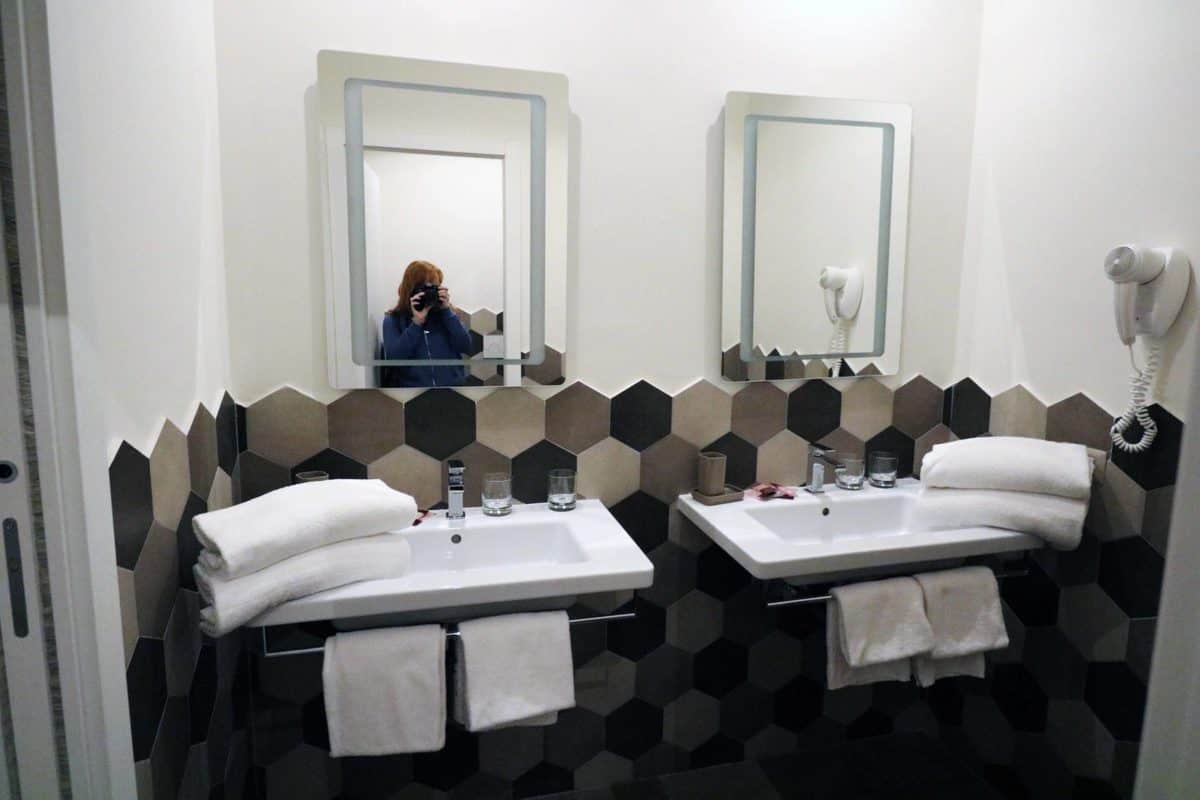 There was plenty of storage space, a safe and a mini bar fridge with reasonable prices – €2 for a soft drink and €4 for a beer. The windows had shutters as well as good quality curtains blocking out all the light overnight and there was air conditioning so we could set the room at the perfect temperature for our family. It really did have everything we needed.
Each night we slept really well and the only disturbances were other guests who went out really early in the morning and didn't keep their voices down and the church bells of Rome which seemed to ring well into the evening but neither of these disturbances were down to the hotel and were something we would experience anywhere in Rome – and we got used to it after the first night. The beds and bedding were perfect and we had a comfortable night's sleep.
Each morning we had breakfast downstairs in the hotel and before our trip I had little information of what breakfast would consist of. I was impressed from the first morning! There were hot drinks and juice, bread, cheese and cold meats, yogurts and the nicest selection of pastries and cakes you have ever seen. There was also boiled eggs, scrambled egg and hot dog style sausages and a basket of fresh fruit too. It was much more than we had been expecting and a really lovely start to the day.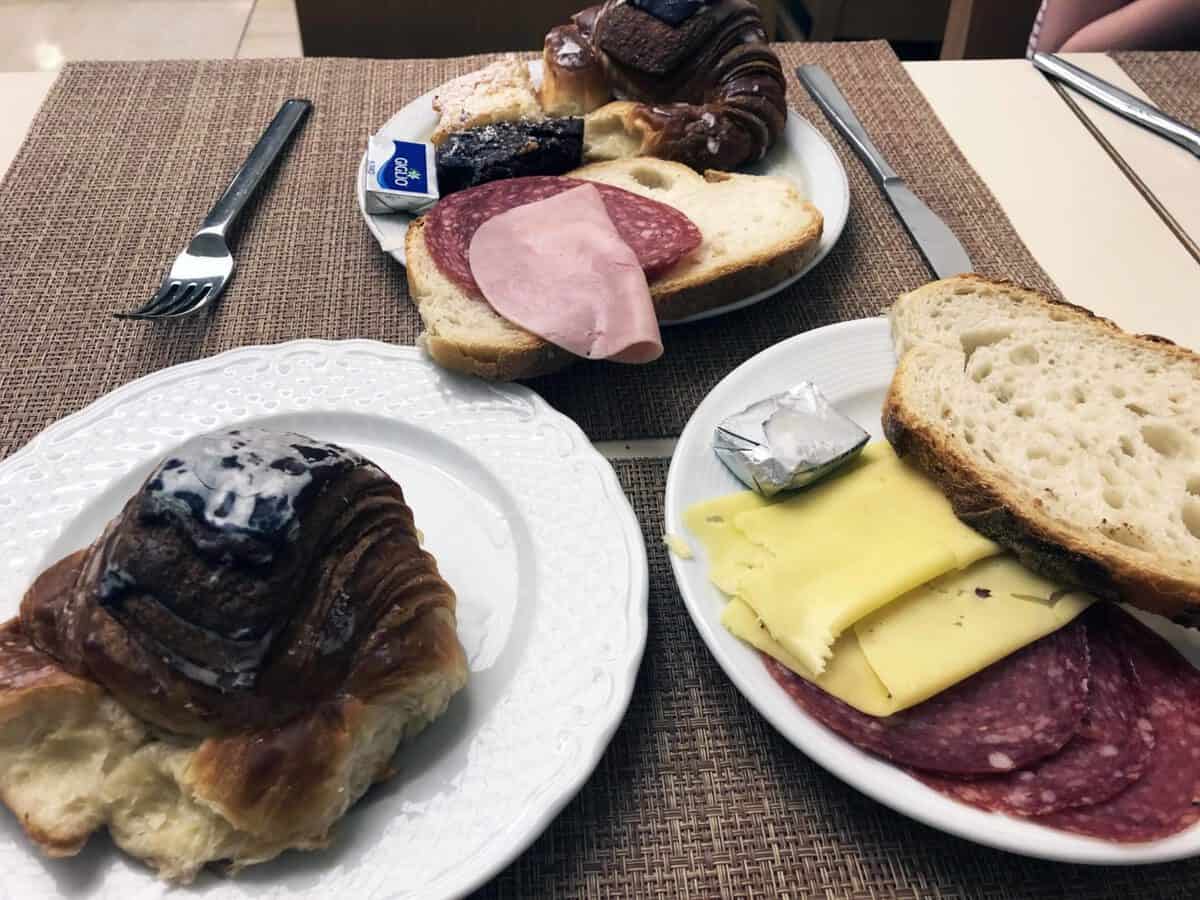 During our time in Rome Hotel California was a fantastic base for our trip. The streets around the hotel are full of restaurants that are both great quality and affordable – with us having dinner for the four of us for less than €40 each night. It was in a great location – just a fifteen minute walk to the Colosseum and just a short stroll to Santa Maria Maggiore, the largest Catholic church in Rome. It couldn't have been better situated for our trip.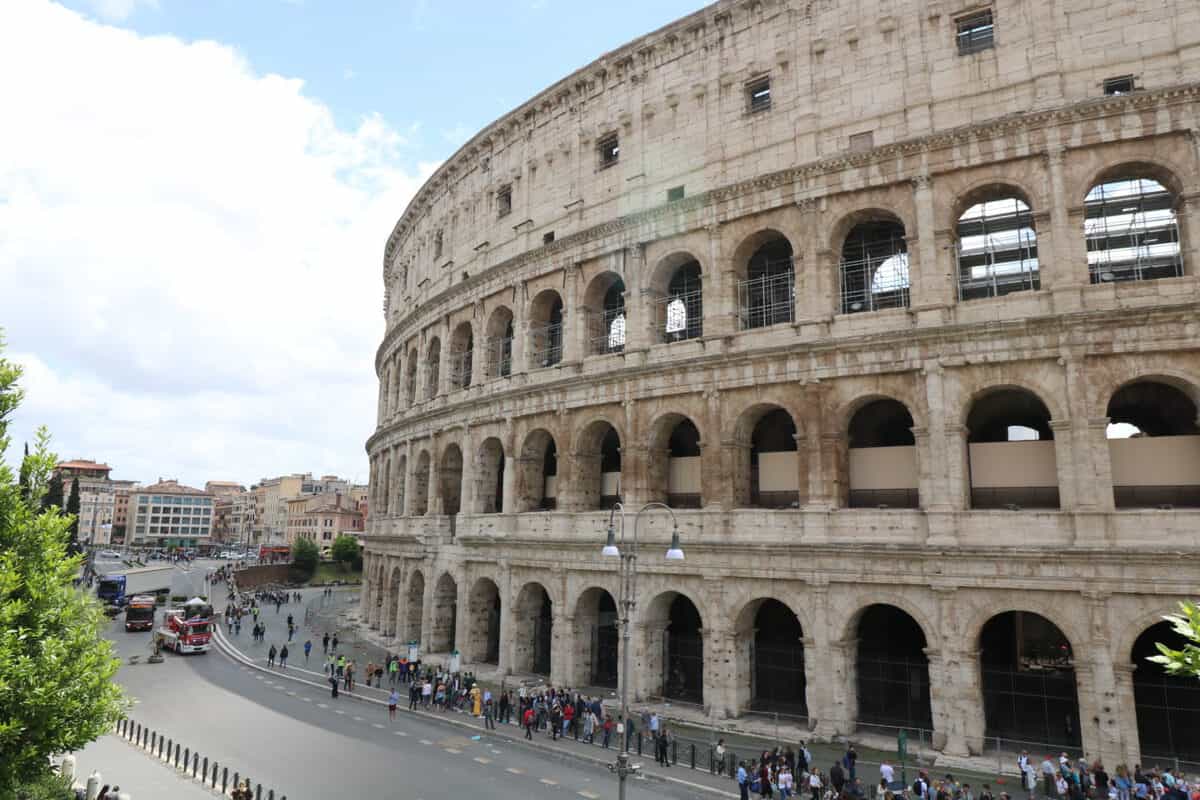 We spent a couple of early evenings relaxing in our room and the space was great for a family trip. We really had no complaints about the hotel – and they were even happy to hold onto our luggage for us on our last day so we could explore for a few hours before heading off to the airport.
We booked five nights in a superior quadruple room including breakfast at the Hotel California hotel through eBookers and it cost £600 for the four of us which was fantastic value and we wouldn't hesitate to stay there again in the future. It's classed as a three star hotel but has a four star rating on TripAdvisor – something I'd really agree with!