Disclosure: We were invited on this break for the purpose of this review however all opinions are my own.
Last weekend we had some time together as a family at Donnington Valley Hotel and Spa. It's less than an hour from us in Newbury, Berkshire and somewhere I had only ever heard great things about. To say we were excited for our stay was an understatement.
What were our first impressions of the Donnington Valley Hotel?
Donnington Valley is family owned hotel, spa and golf club in the heart of Berkshire making it easily accesible from London and the M4. There is plenty of complimentary parking on site and when we parked up I wasn't really excited by the main hotel building – it looks pretty similar to many other hotels we have stayed in. But, inside we were blown away by how grand and well thought out the hotel was. This is one hotel that really shouldn't be judged by the exterior.
What was our family room like at Donnington Valley Hotel?
Although we arrived an hour before the advertised check in time our room was ready for us and we checked in smoothly. We found our room easily on the first floor and loved it immediately. It was a suite which had a main bedroom and then a separate lounge area – which had been turned into a bedroom for the children with a sofa bed and an extra single fold out bed.
The children loved that they had their own towels and toiletries on their beds and also a Donnington Valley backpack each complete with a teddy bear and lots of other treats – chocolate, bubbles, a game and a drinks bottle. This was such a lovely start to the stay and made the children feel so included in the break. Plus, it gave them instant entertainment for when we were having down time in our room.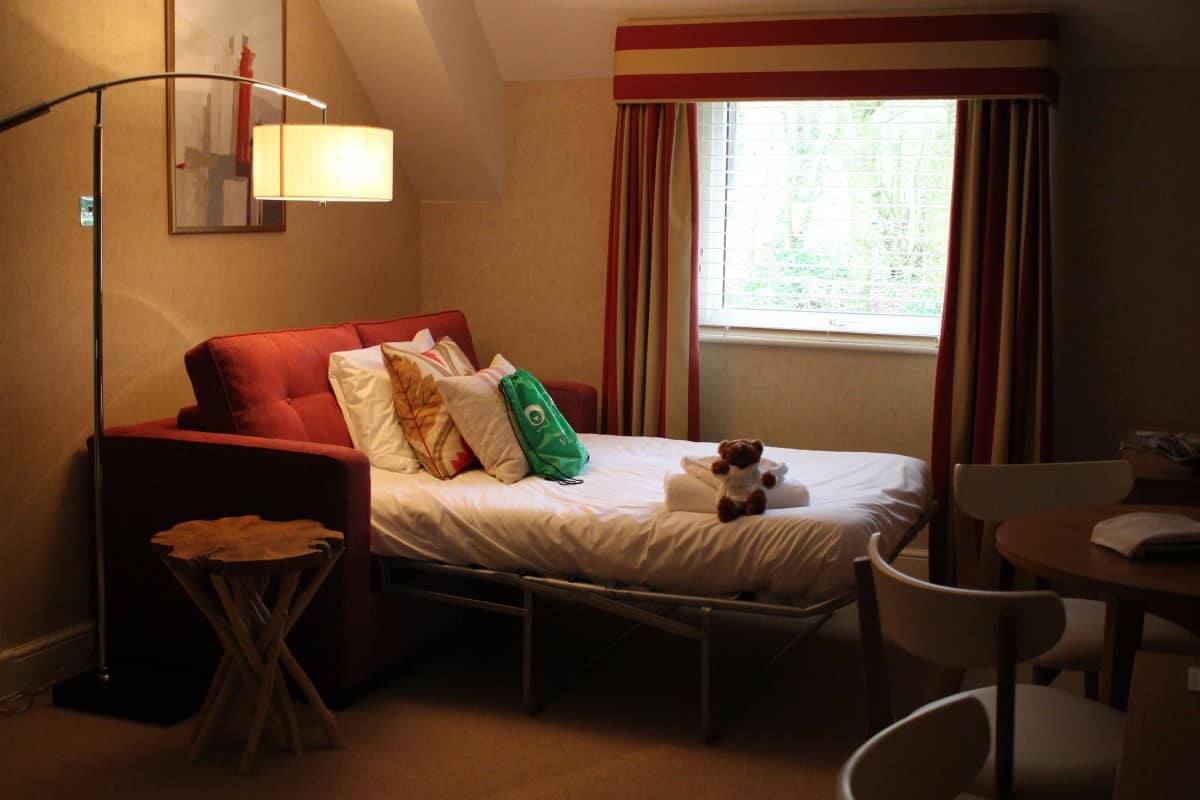 The bathroom was really big with a bath as well as a big seperate shower – which had fantastic water pressure! There were plenty more toiletries and fluffy towels in the bathroom and complimentary robes and slippers too.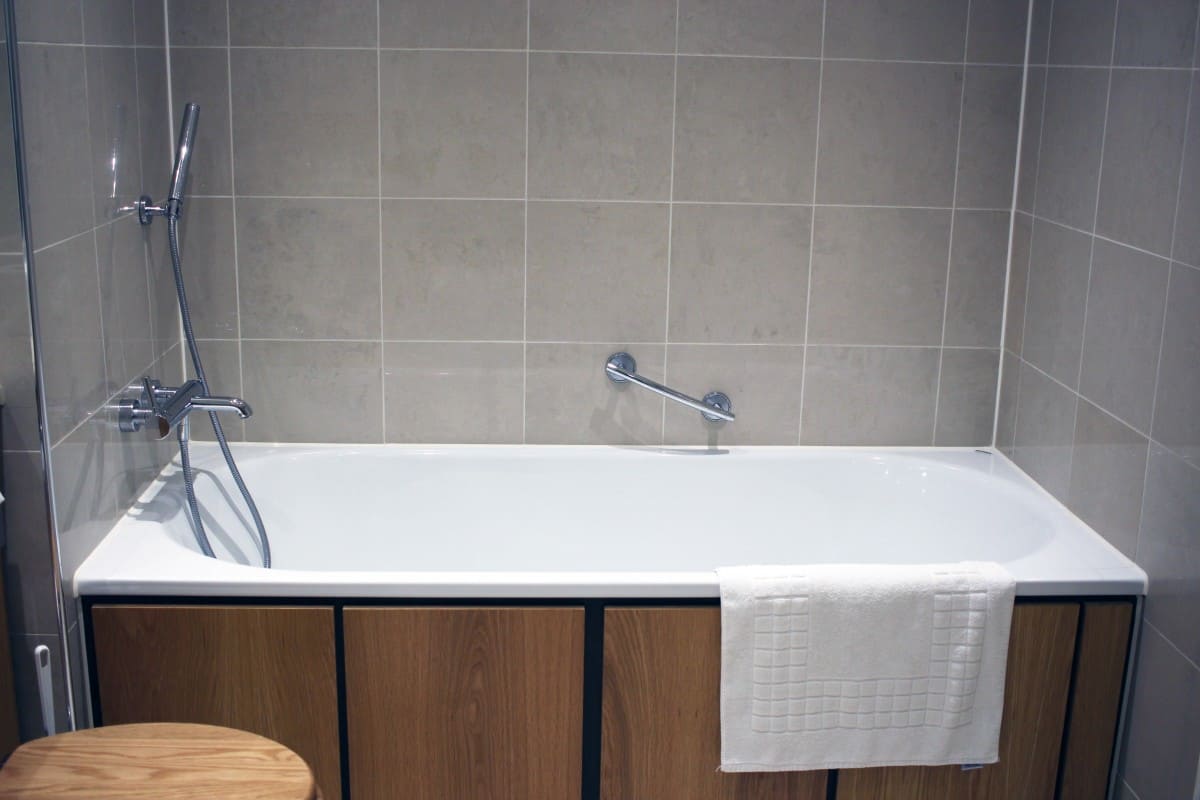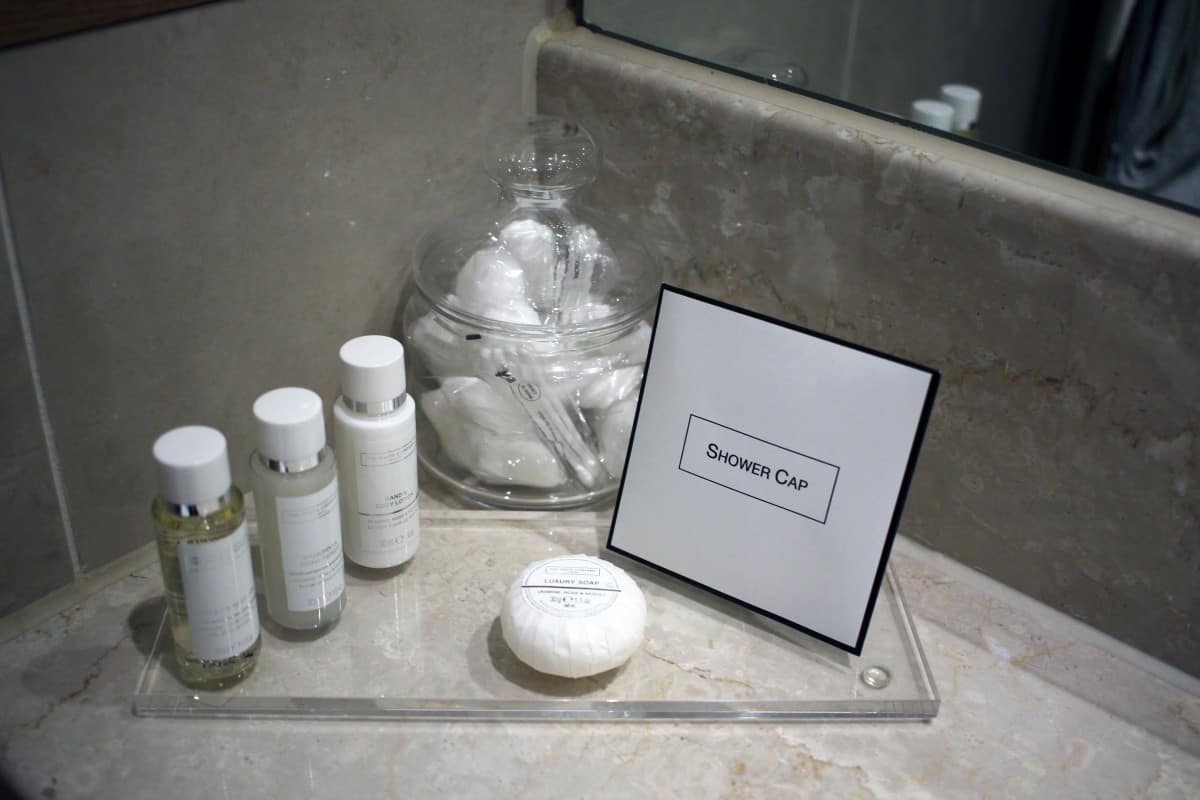 The main bedroom area was a bit dark – even with the blinds open as the window looked straight out at a wall. The view wasn't an issue but more natural light would have been lovely. But, the children's half of the room was really nice and bright with a nice view of the hotel grounds.
The room also had bottled water and tea and coffee making facilities facilities. There was also a fridge in the room with fresh milk, such a nice addition when we're used to UHT milk in hotel rooms. And there were even magazines for us to read – a lovely touch that we really appreciated.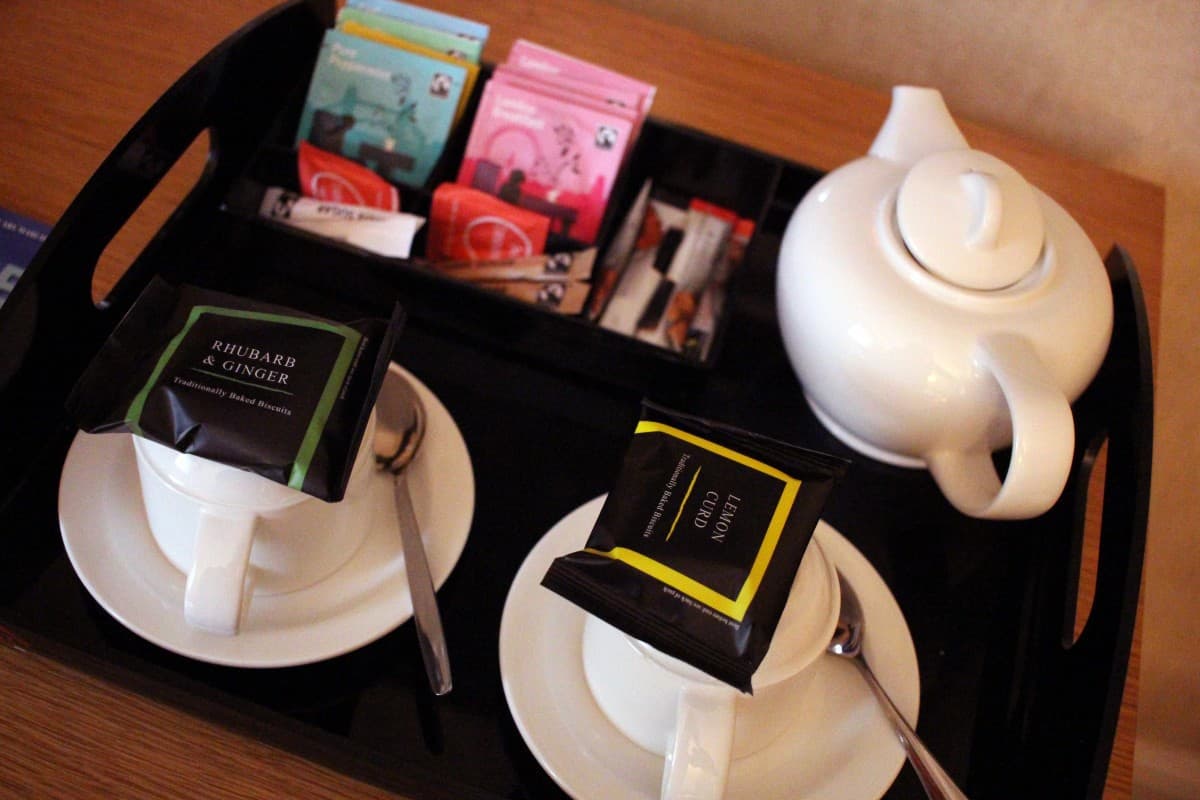 What were the facilities like at the Donnington Valley Hotel?
After we'd unpacked we went to the health club to use the swimming pool. The staff here were lovely and couldn't have helped more. They gave us towels to use and cards for the lockers and I was impressed with how clean and modern the changing rooms were. The hotel has designated swimming times for children in the morning and afternoon and the children were pleased they could swim from 3pm until 5pm.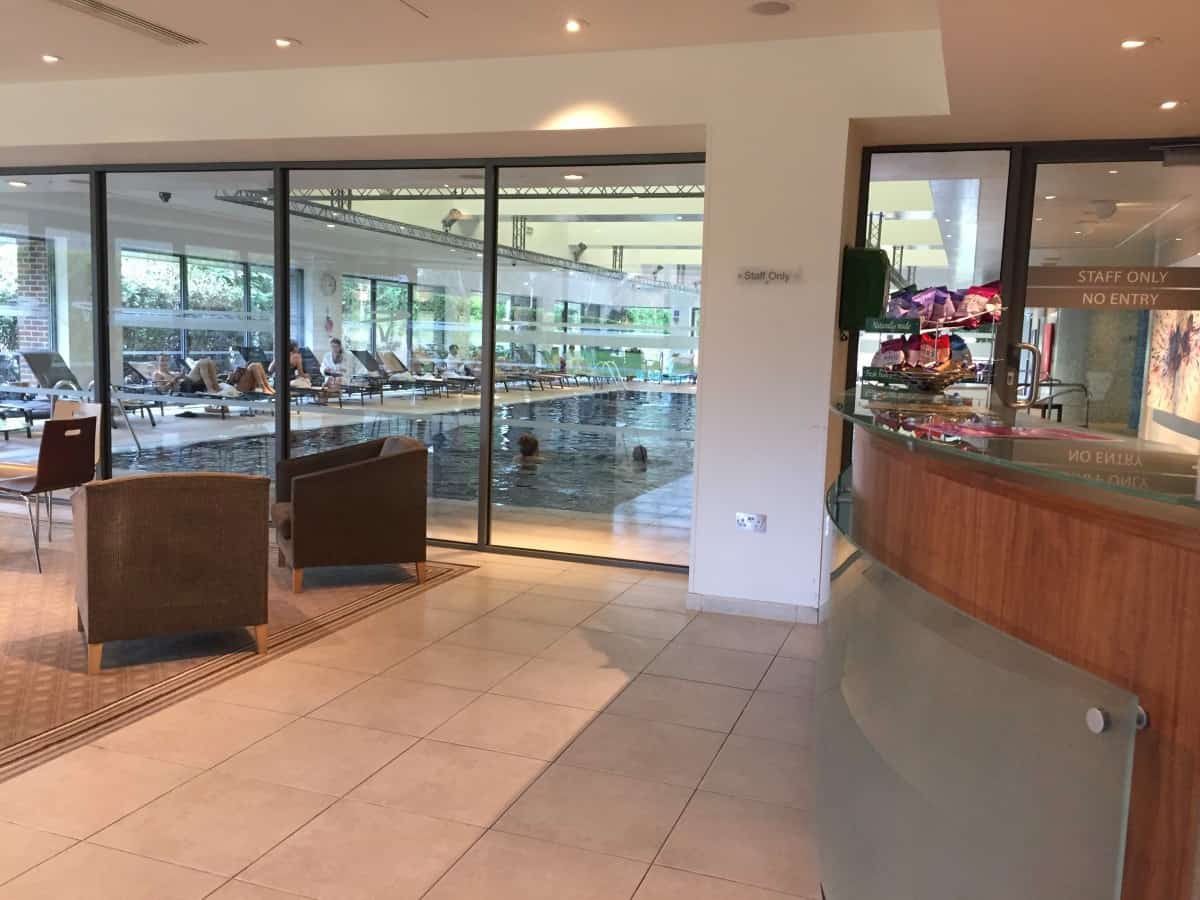 The pool at Donnington Valley was lovely, a really good size with steps leading into it as well as a jacuzzi, a sauna and steam rooms although we didn't use these as the children were too young to go in them.
The pool had so many loungers around it as well as large bean bags to sit on and we could see that there was a bar service available to the pool side, perfect for a spa day or extended time at the pool.
The health suite at Donnington Valley Hotel also included treatment rooms with a fantastic range of treatments on offer and a gym that looked so modern and full of equipment. The whole health and fitness offering at Donnington Valley is fantastic and a really great part of the hotel.
After swimming we went back to our room to relax and found lovely treats in our room. Plates had been left with biscuits and cakes for the children – complete with their names written in chocolate and a little box of chocolates for Dave and I. This was such a lovely little touch and a really nice gesture to thank us for staying with them.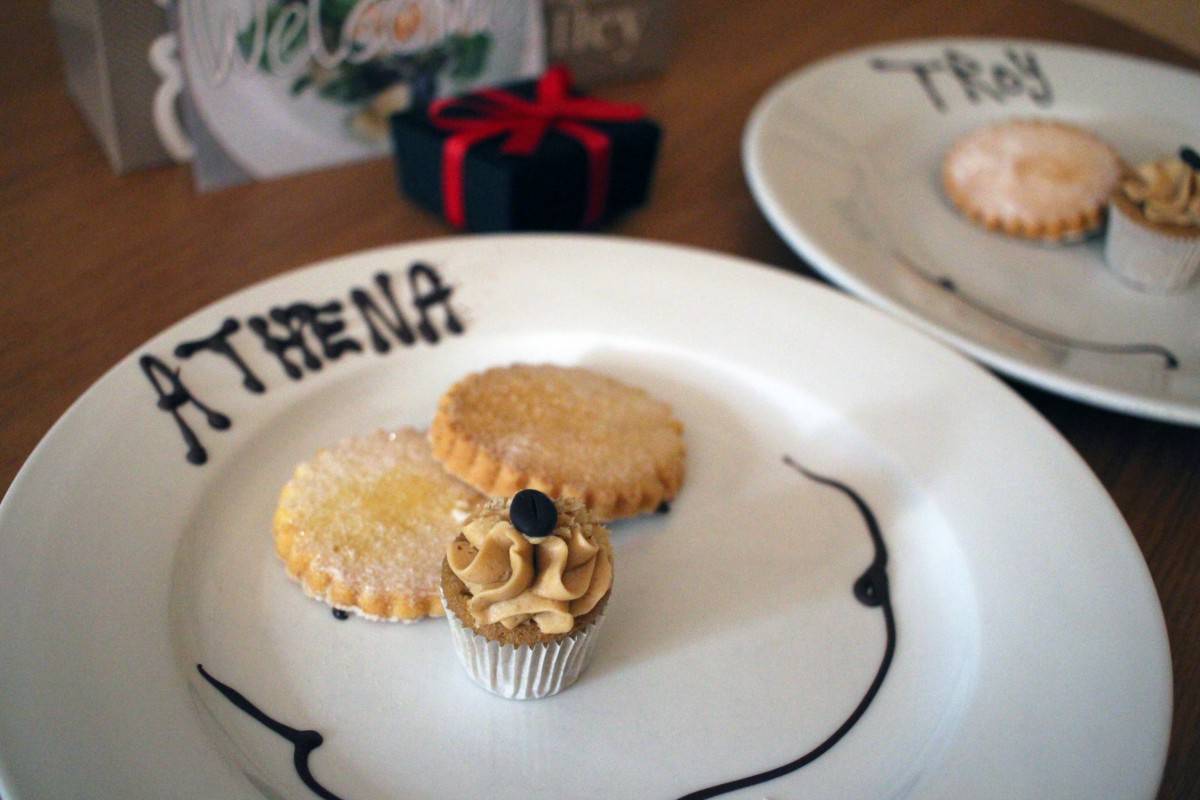 The children had a bath, Dave and I had showers and we got ready for dinner. Our room was the perfect space to relax in and the bath and shower worked well – plus, the children loved spending time wrapped in fluffy towels eating cake. I think they were living their best life at Donnington Valley.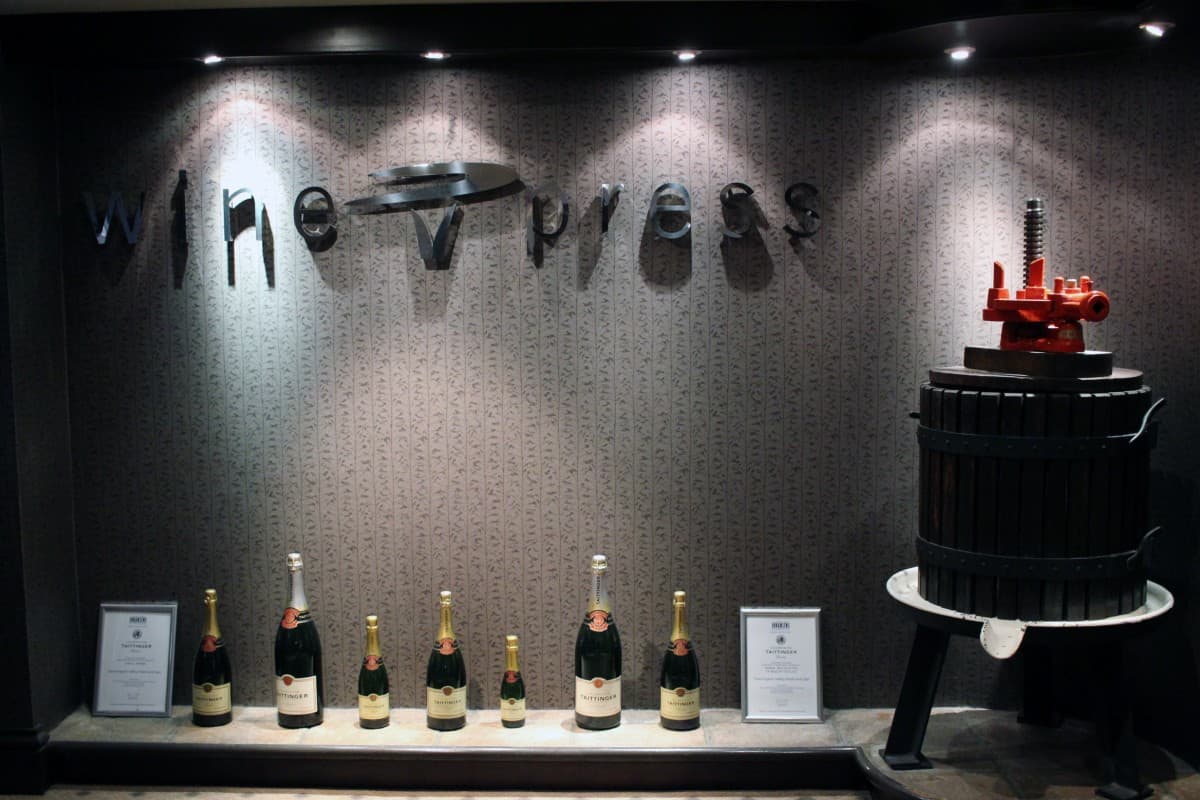 What were the dining options like at the Donnington Valley Hotel?
Dinner was served in the hotel's Wine Press Restaurant. The restaurant had a really nice ambience, with low lights and a really intimate setting. I was pleased to see they had a children's menu and they brought bread and butter out to us as well as a jug of water to start the meal.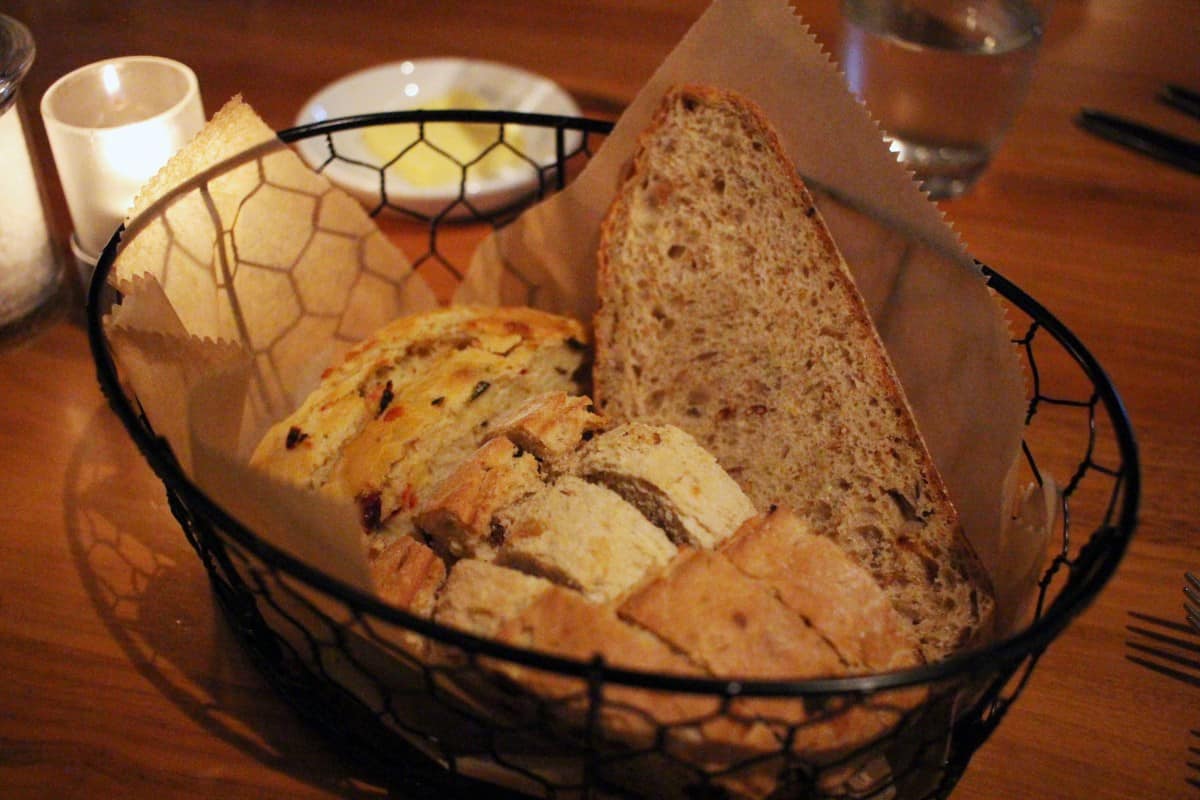 The children's menu included three courses which was great to see and had a really nice range of options. For their starters they both had breadsticks and a cheese dip which was both tasty and fun for them.
For their mains the children had bolognese and hot dog and chips. The meals were a great size for the children however, they only came with one side. So, Little Man's hot dog was served with one of a choice of sides – and he chose chips. I would rather they had one potato option – chips, mash, new potatoes etc and a vegetable option – beans, salad, vegetables etc. For me, the main part and one side isn't a balanced meal and something I'd love to see amended in future.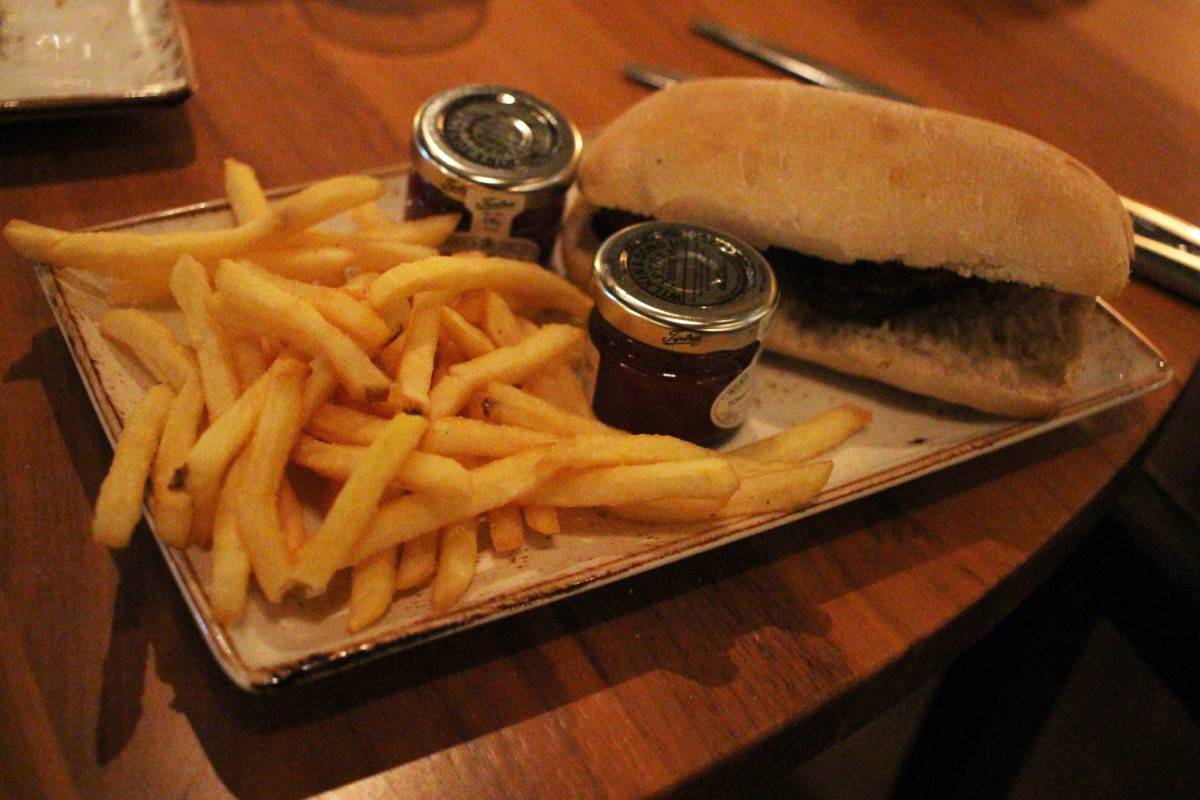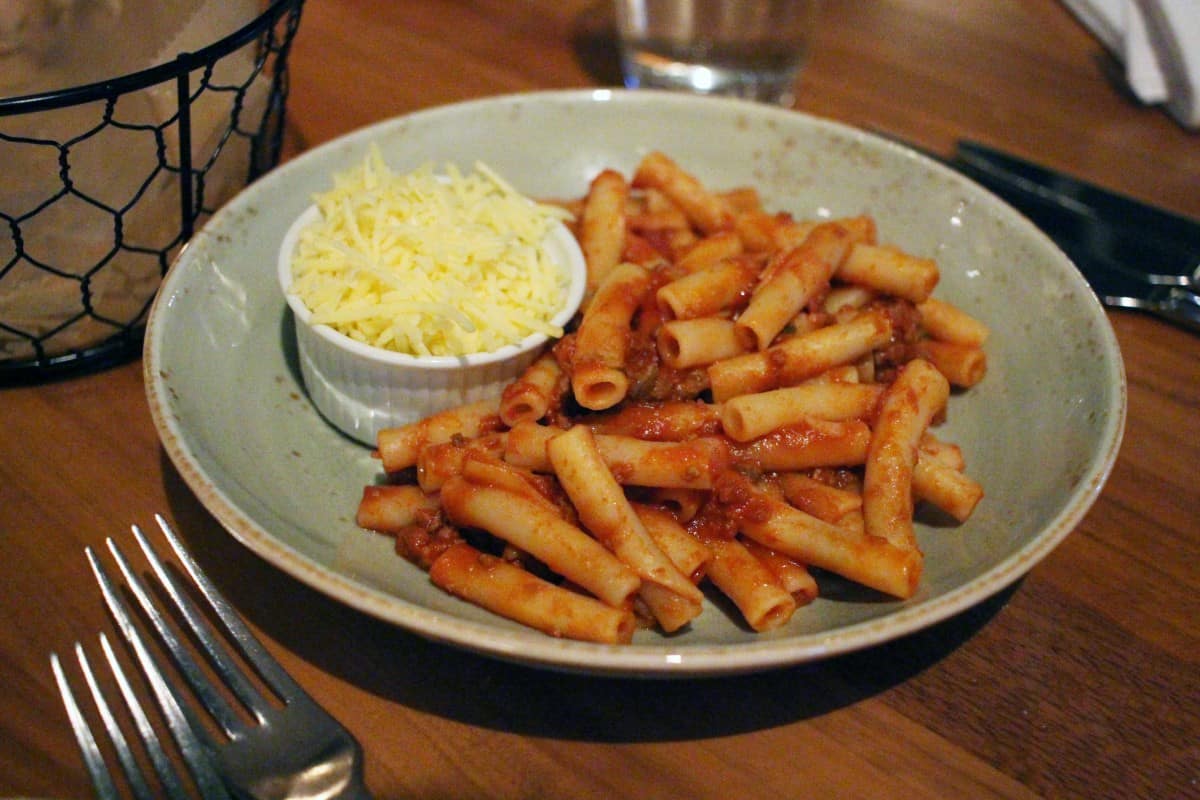 Dave and I had a choice of the Press Menu – the menu that is included in package stays at Donnington Valley – or the a la carte menu which had a supplement for each course. For our starters Dave chose the crispy squid and I went for the ham and beetroot salad. Both were really lovely portion sizes and the flavours worked really well together.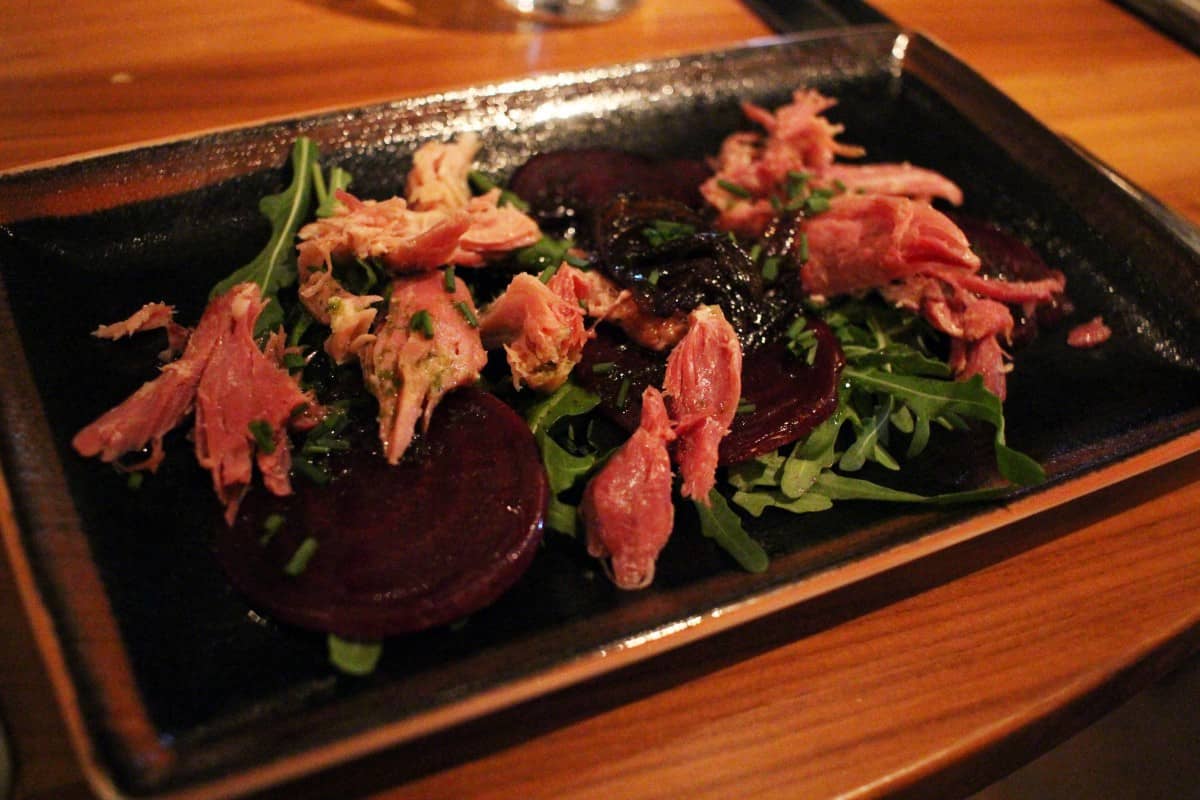 During our meal we had a sommelier choosing wines to suit the dishes we had chosen for each course. This was something we weren't used to but something we really enjoyed. Dave and I both ended up with different wines that we wouldn't have usually tried and the wine really brought out the flavours in the meal – rather than having a whole bottle of wine drunk through the three courses.
For our mains I chose the braised beef which was served with dauphinoise potatoes and vegetables. It was so well cooked, melt in the mouth, and just fell apart. It was such a filling meal and the flavours were lovely. Dave went for the pork belly which was served with creamed potatoes and was another lovely meal. They both made a great alternative to a classic roast dinner.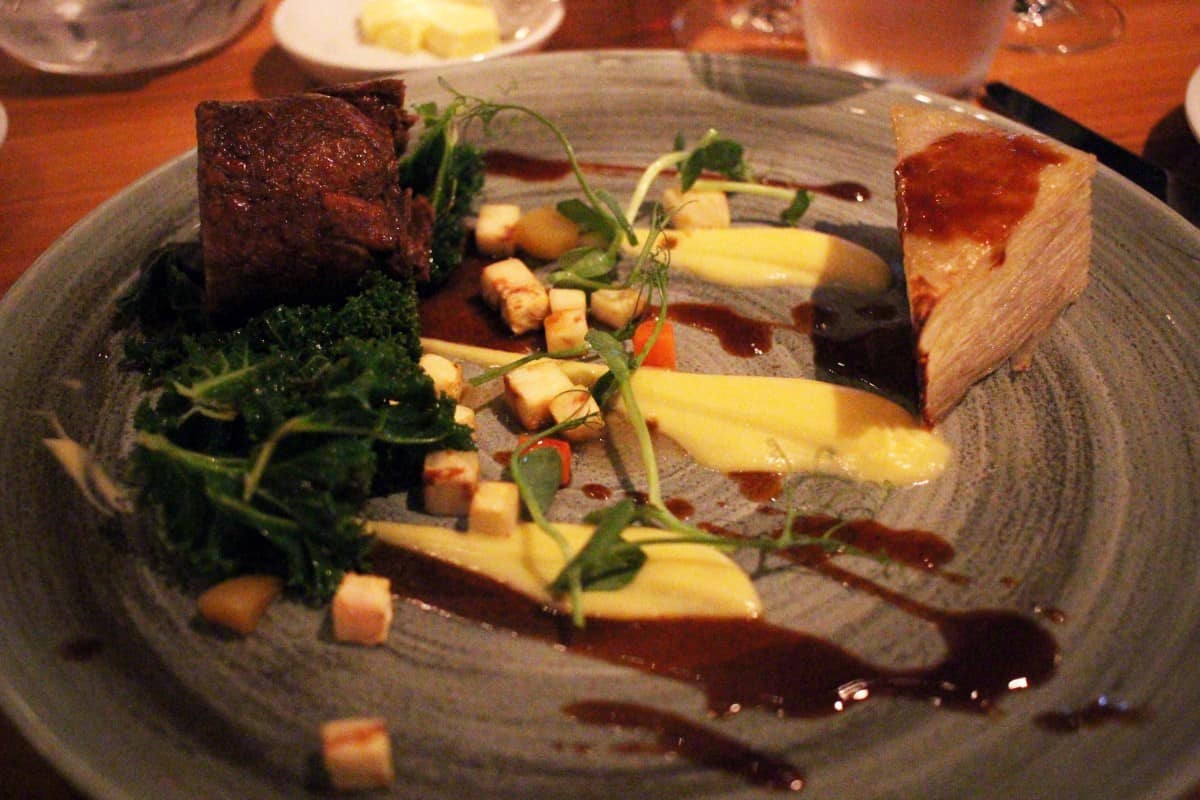 For desserts the children went for a seasonal fruit salad and an ice cream sundae. The ice cream was huge – with all three main flavours of ice cream, wafers and marshmallows – the perfect dessert for most children. Little Man's fruit salad, although seasonal, was a bit hit and miss with him. It had some fruit in that he wasn't familiar with – figs and pomegranate – so a good chunk of the dessert he didn't eat. But the melon, strawberries and blueberries went down well.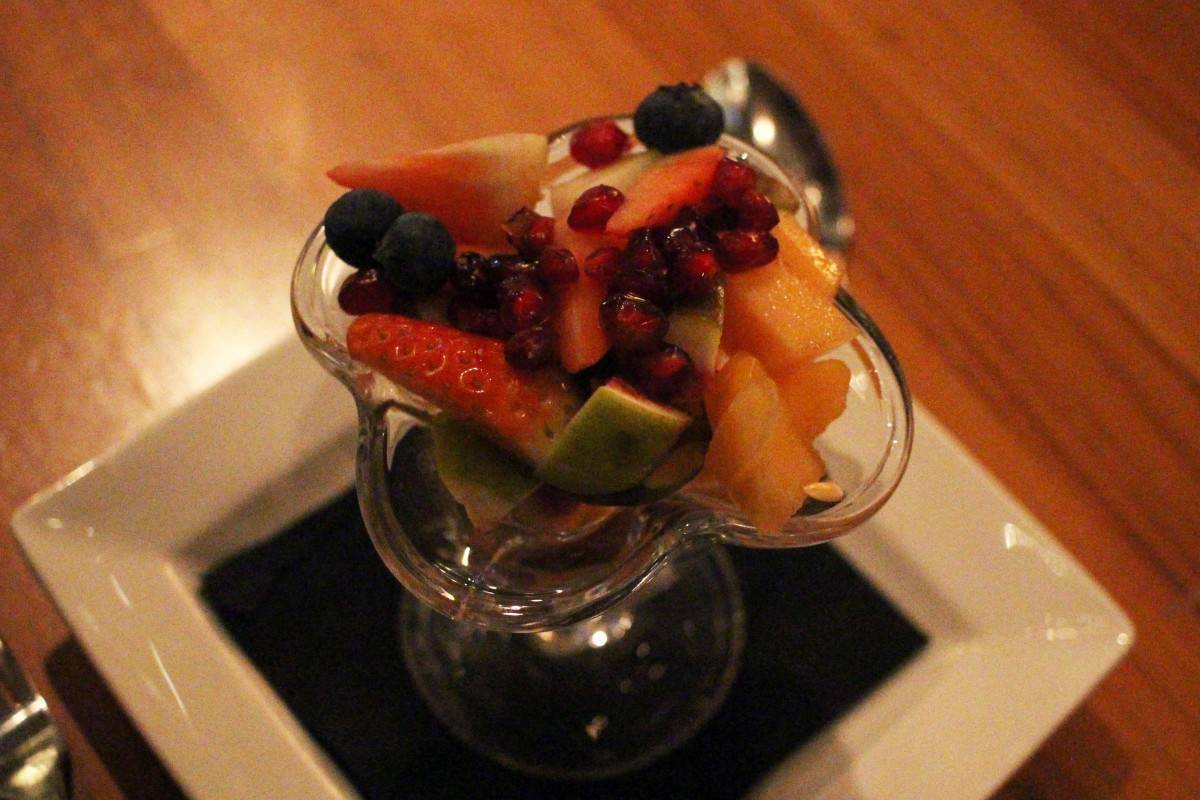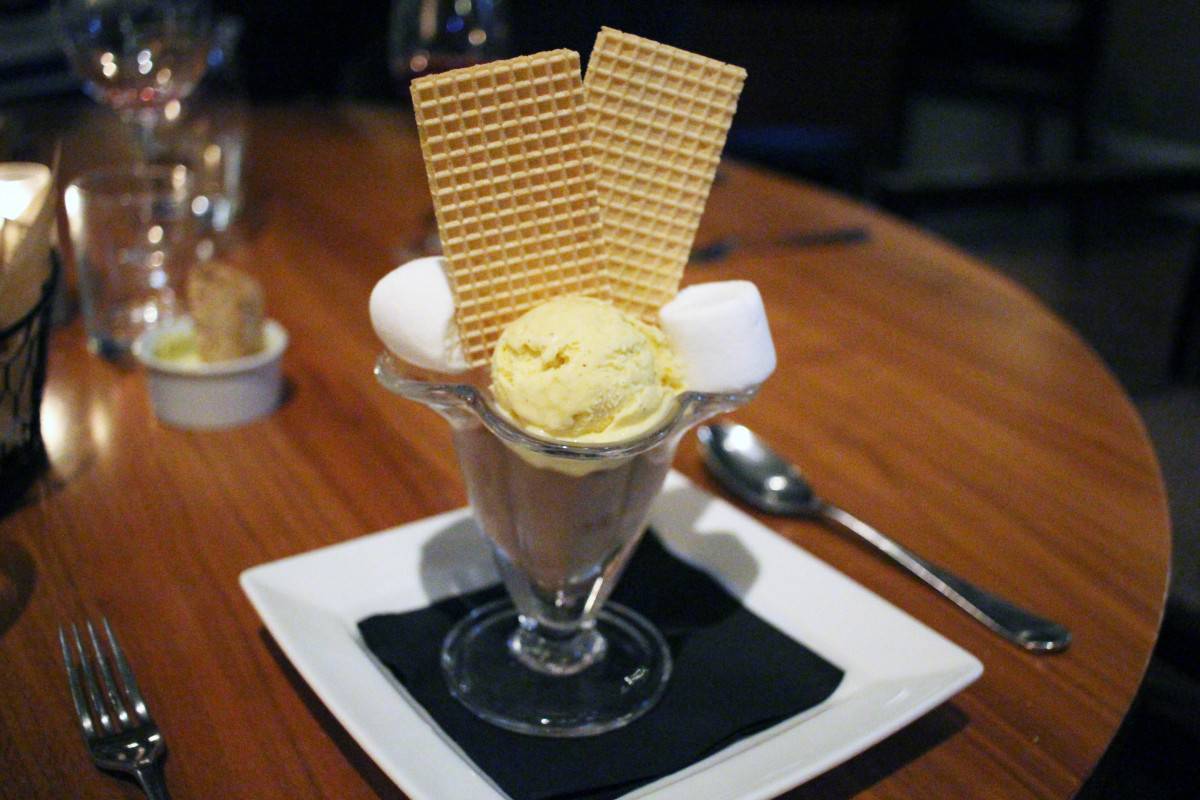 I chose the orange bread and butter pudding which was served with custard and was literally heaven on a plate. It was so warming. Light but filling and a really lovely way to finish our meal. Dave had the chocolate tart which was rich and full of flavour on the inside and crisp on the outside. A really lovely dessert.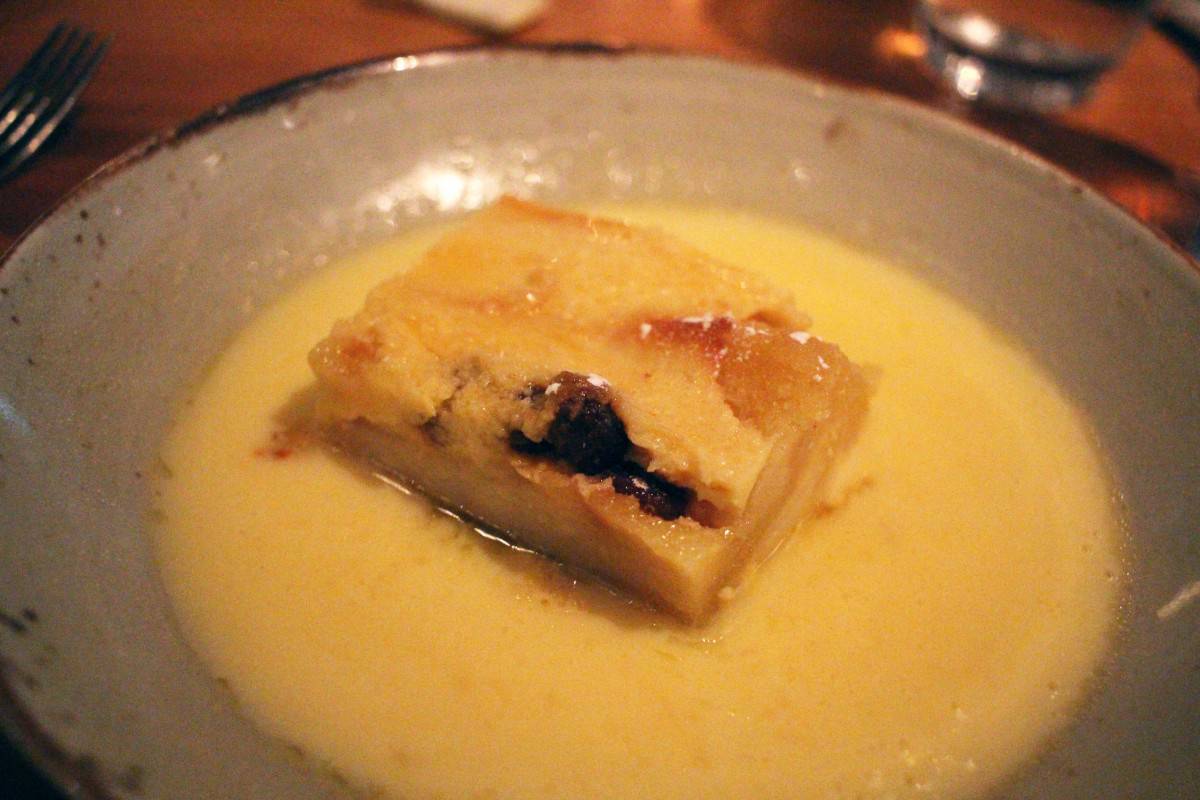 After dinner we went back to our room and the children went straight to bed. I actually think they were asleep the minute their heads hit the pillows! It was so nice to be able to put them to bed and then sit in our own bedroom area, reading and relaxing for a while before going to bed ourselves. Having a separate area for the children is always such a bonus on a family weekend away.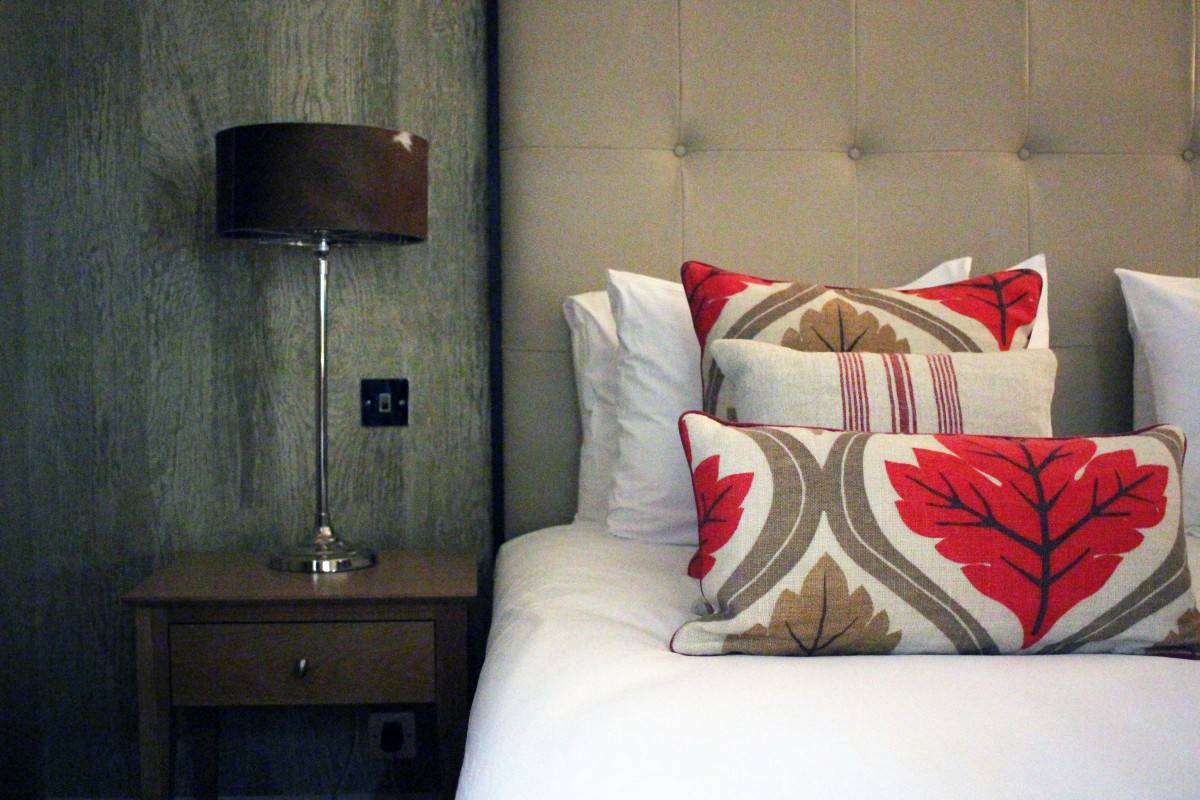 Dave and I slept really well too. The bed was huge, the bedding was so comfortable and the curtains and blinds kept most of the light out too. The whole hotel was so quiet after the children had gone to bed – we couldn't hear any noise from the restaurant or bar and it really was a great night's sleep.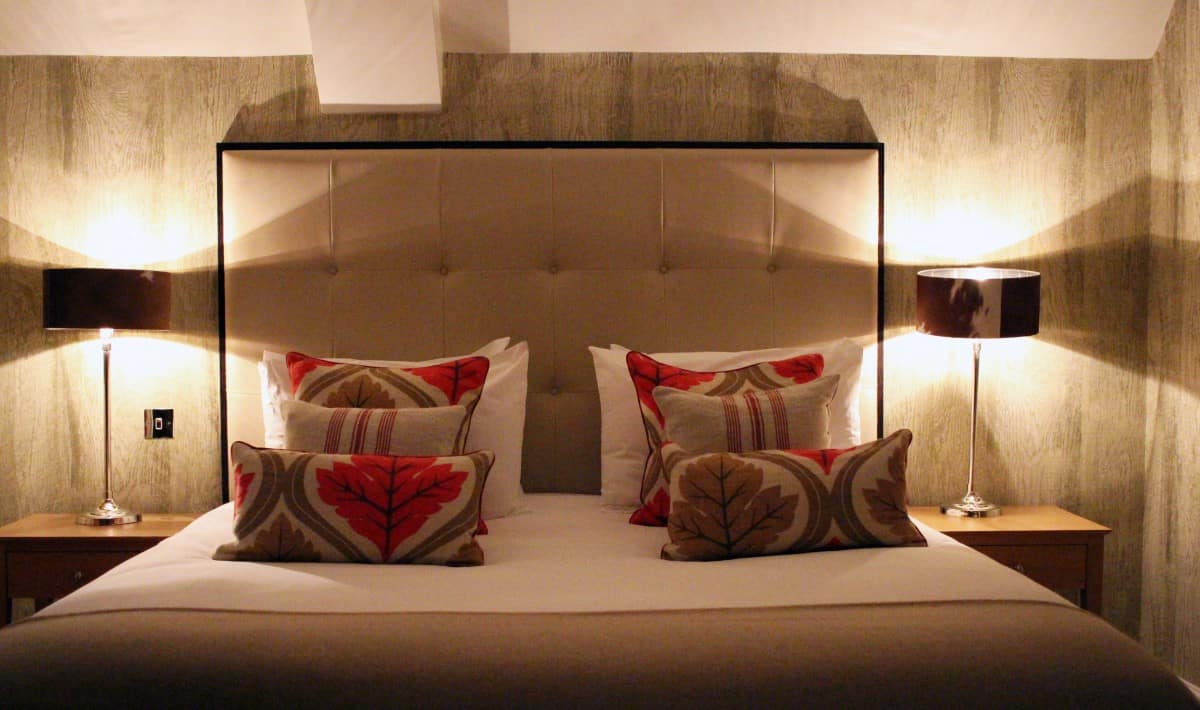 In the morning we went back to the restaurant to have breakfast. We were brought tea and coffee to the table and everything else was a buffet – which we all love as a family. There were fruit juices and smoothies, yogurts, fruit, cold meets, salmon and cheese, breads and pastries, cereals and a really good hot selection too.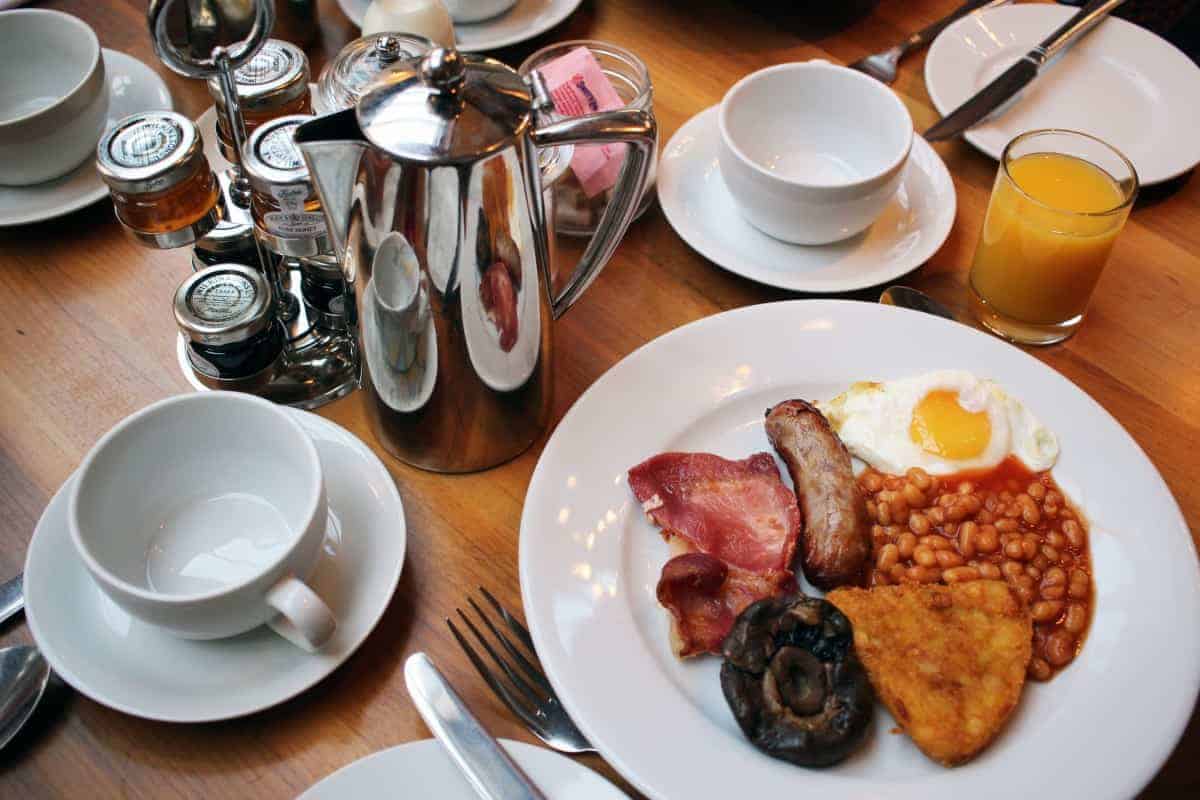 Dave and I had the cooked breakfast and the children had a variety of smoothies, yogurts, pastries and fruit. They were in their element! Everything was really well cooked and it was the perfect way to start the day.
Donnington Valley Hotel has so much space inside to socialise and relax – from the health club to the restaurant, bar and extensive lounge areas. It also has some of it's own outside space – including water features – and is also surrounded by parkland and backs onto the Donnington Valley golf course which is the perfect space to get some fresh air and explore.
During our stay at Donnington Valley it never felt too busy or like there were too many people around. It's just the right size hotel for a relaxing break and we really enjoyed our time there.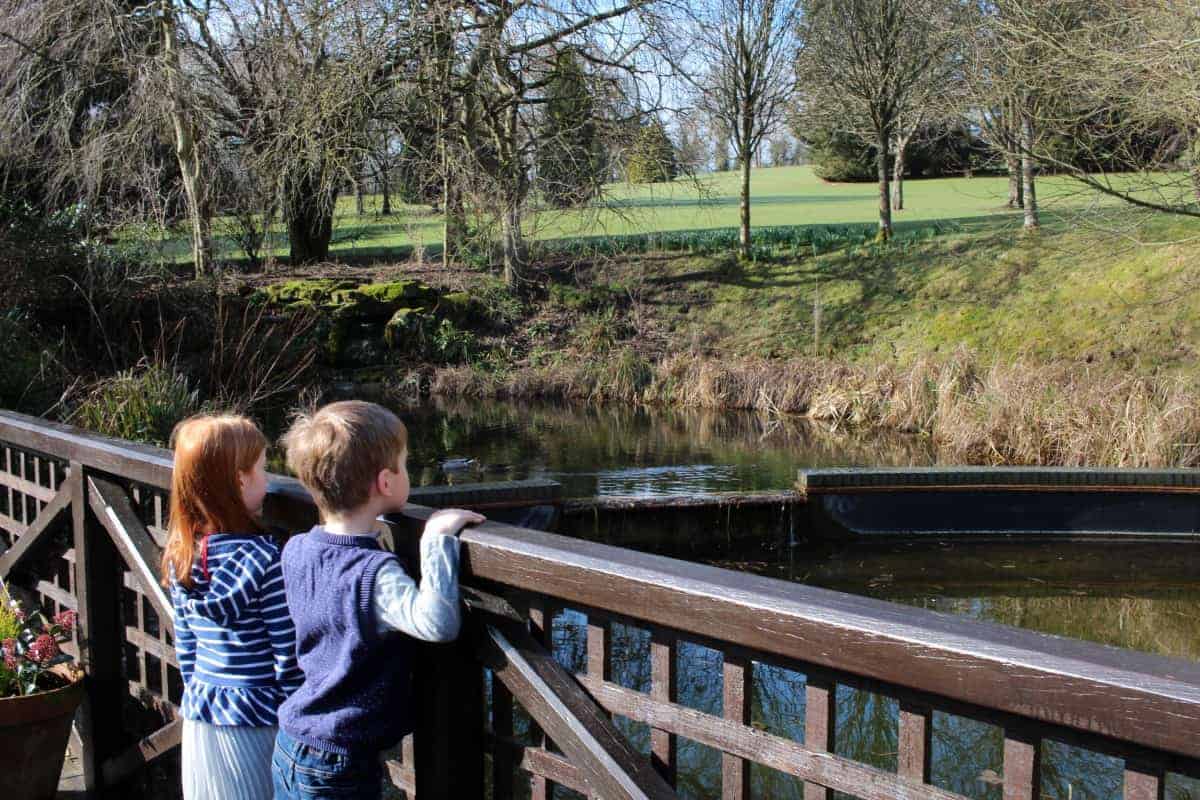 We loved our weekend at Donnington Valley Hotel and it was the perfect place to spend time as a family. Our room was great, we all slept well, our dinner was fantastic and the staff were so present and lovely. I know we wouldn't hesitate to stay there again in the future.