Disclosure: We were invited to see this show for the purpose of this post however all opinions are my own.
I love going to the theatre and have quite a diverse taste in theatre shows so when we were offered tickets to review The Summer of Love at Camberley Theatre last night I couldn't wait to see it. It promised to be the soundtrack of a generation – the 1960s.
When we arrived at the theatre we knew that we weren't the typical demographic for the show. Everyone else seemed to have lived through the 1960s and been there for the actual Summer of Love. They were all looking to relive a really big part of their lives through the show but we were looking to learn more about an era that we hadn't had the opportunity to experience first hand.
We took our seats and saw that the stage was beautifully decorated. Microphone stands were wrapped in flowers and lights of rainbow colours were shining on the instruments on the stage. We knew we were going to be in for a treat – and we would either love the show or feel completely out of place, like we were gatecrashing a show that wasn't meant for us.
The Summer of Love kicked off with a screen playing a montage of videos from the sixties. It showed us news clips, adverts and day to day life from that generation and then the seven performers each took their place on the stage. They had flowers in their hair or bandanas around their heads and were wearing floaty florals and flares. We loved it immediately.
The next two hours passed mostly with music. Song after song that we knew so well even though we hadn't been there when they'd first been released. All of the songs were so familiar with hits like California Dreaming, San Francisco, Turn Turn, Turn, Somebody To Love, Happy Together and Brown Eyed Girl. It really did showcase the music of the sixties.
But, it wasn't just a concert. It had a storyline that showed us how life in America changed between 1960-1970. It took us on a journey from simple days at the start of the decade through the Vietnam war and finishing in 1970, with the hope of peace someday being restored. The show had a love story at its roots, showing how Vietnam impacted those left behind – the relationships, the families and the friends. It taught us history from a completely new angle and with a great soundtrack too.
Before seeing The Summer of Love I knew nothing about the 1960s. But, through the show I feel like I got to know the generation that my parents grew up in – although the American version. It was full of colour, full of emotion and full of music. And in the end music really did bring everyone together.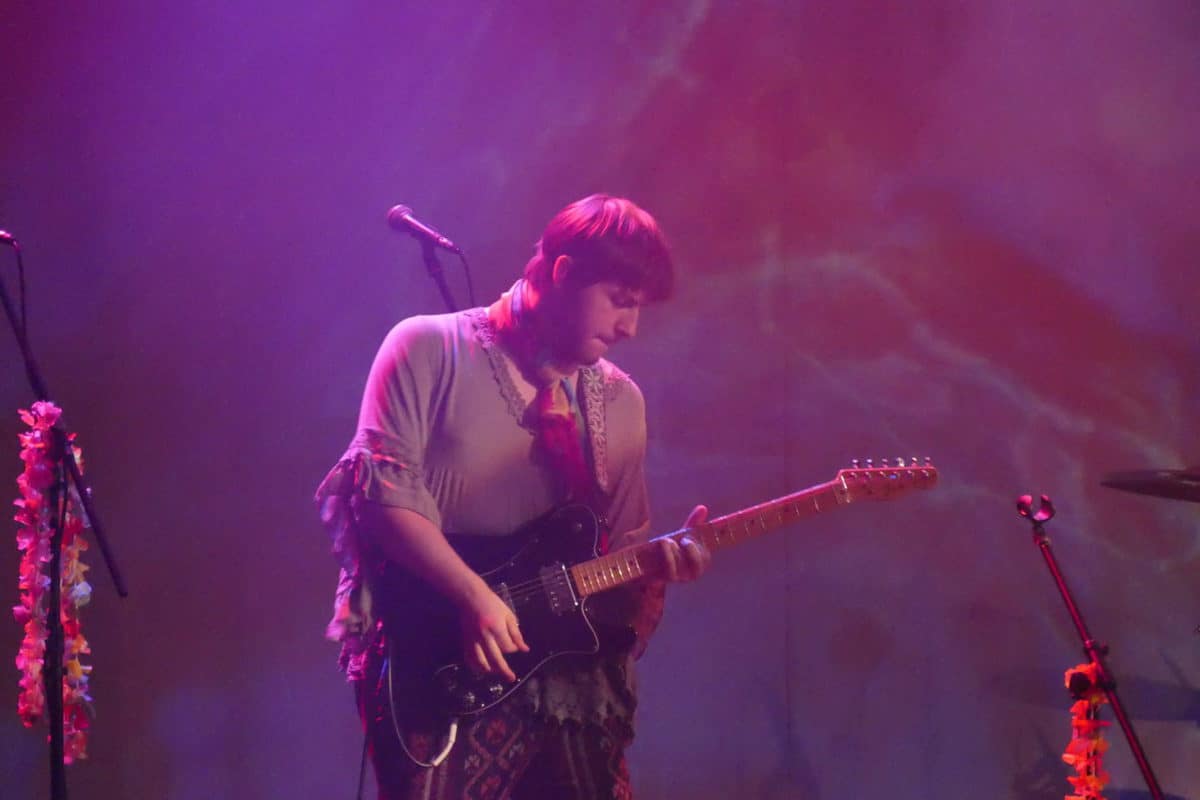 The Summer of Love cast had fantastic voices and such great vocal range. It felt like we were listening to the actual artists singing live. Max Himmelreich especially had an incredible voice and I would happily listen to him since again and again. Ingrid Olivia played the part of a lovestruck, music loving young woman really well, she didn't stop dancing, her outfits were beautiful and her voice was full of emotion. The whole cast did a great job.
We really enjoyed The Summer of Love and although initially we felt out of place sat in the audience, as soon as the show started we were glad to be there. Music knows no age and The Summer of Love is a show that anyone who loves music would really enjoy. It's a timeless show and one that can be enjoyed by people who remember the sixties vividly and also by anyone who wants a nice night out seeing something a little bit different. It was a great way to spend an evening.
You can find out more about The Summer of Love and the full tour dates over on their website.