Disclosure: We were invited on this day out for the purpose of this post however all opinions are my own.
We are always looking for places to visit in London as a family. LP and Little Man love going to a Sea Life Centre and it's always a fantastic wet weather day out. But we haven't been to one in quite a while – since last summer I think, so when Sea Life invited us to their London Aquarium we couldn't wait to go.
Dave and I last went there quite a few years ago, when it was just called the London Aquarium and when it occupied a slightly different part of County Hall on the South Bank near the London Eye. We couldn't wait to see how much the aquarium had changed in that time and introduce the children to what was one of our favourite aquariums.
Sea Life Aquarium London is a really easily accessible aquarium, not far from Waterloo train station and with good access for those in wheelchairs or pushchairs although, as we went at a peak time – a Sunday lunchtime – we did find that pushchairs got quite stuck in the queues of people going round the aquarium and we were glad we left ours at home. This might be somewhere to take a baby carrier instead if that's an option.
The children immediately loved the Sealife London aquarium, with lots of different shape and size tanks all containing different species of creatures and marine life from brightly coloured fish, to jelly fish and even little 'Finding Nemo' fish – always a favourite.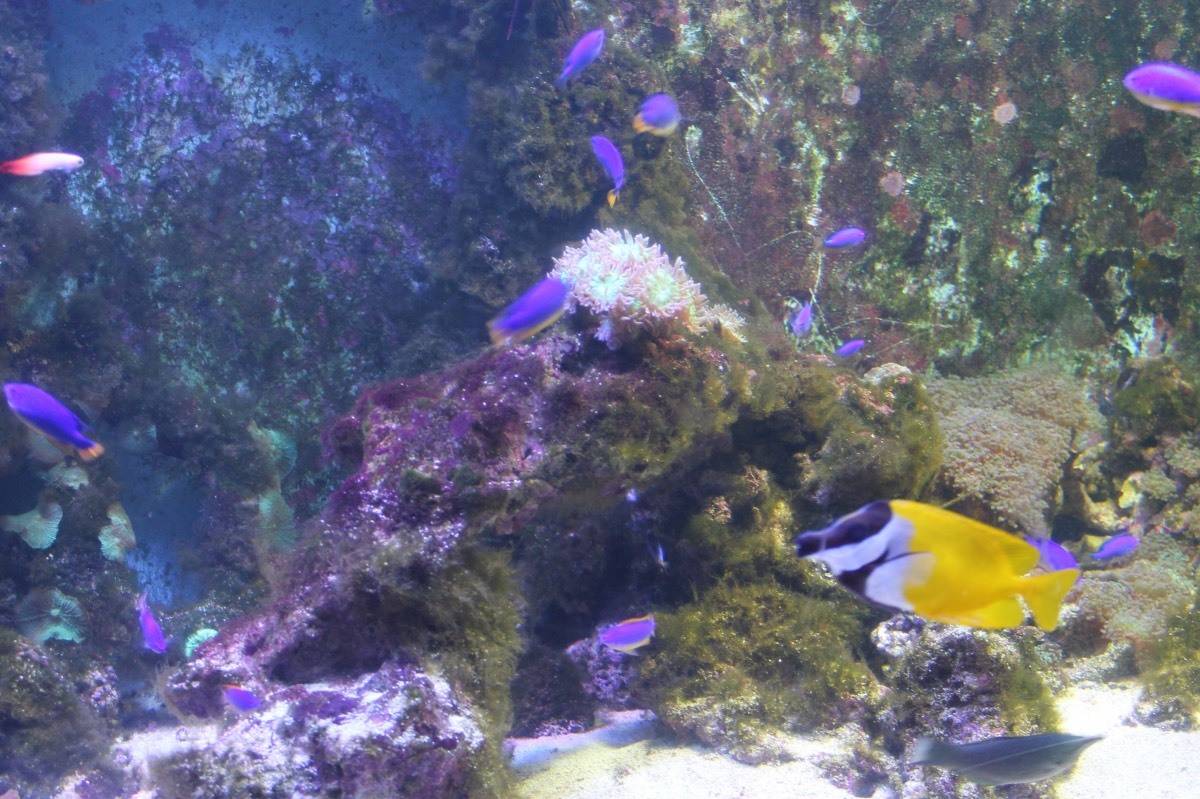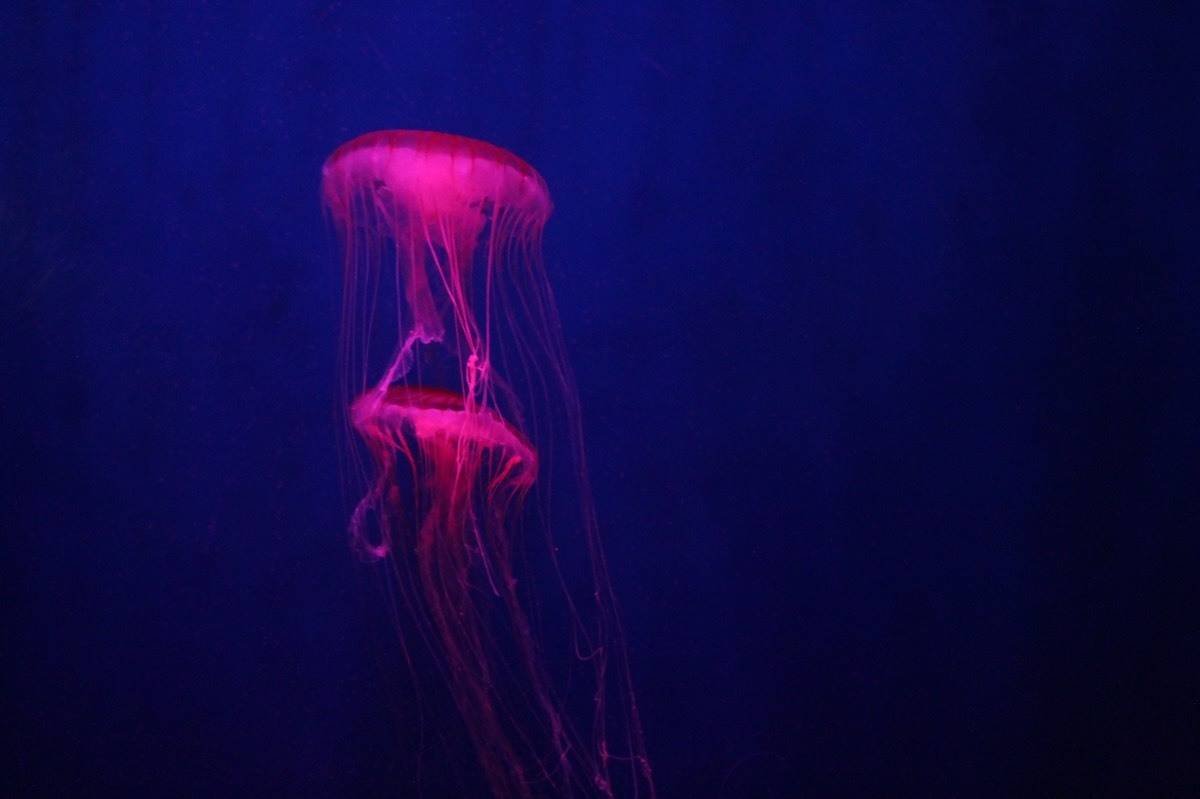 Many of the tanks at the London Sea Life aquarium were at the children's level so they could look into the tanks without any help and see everything that there was to see however some of the tanks could be improved with a little step to help children see better. The ones with steps were fantastic and so much easier for the children to spend time at.
The kids loved the octopus, jellyfish, seahorses and stingrays and there were so many big tanks with floor to ceiling windows where they could easily see everything. One had a shipwreck in the middle and the children spent ages looking at the sharks and rays swimming around it in the shark tank.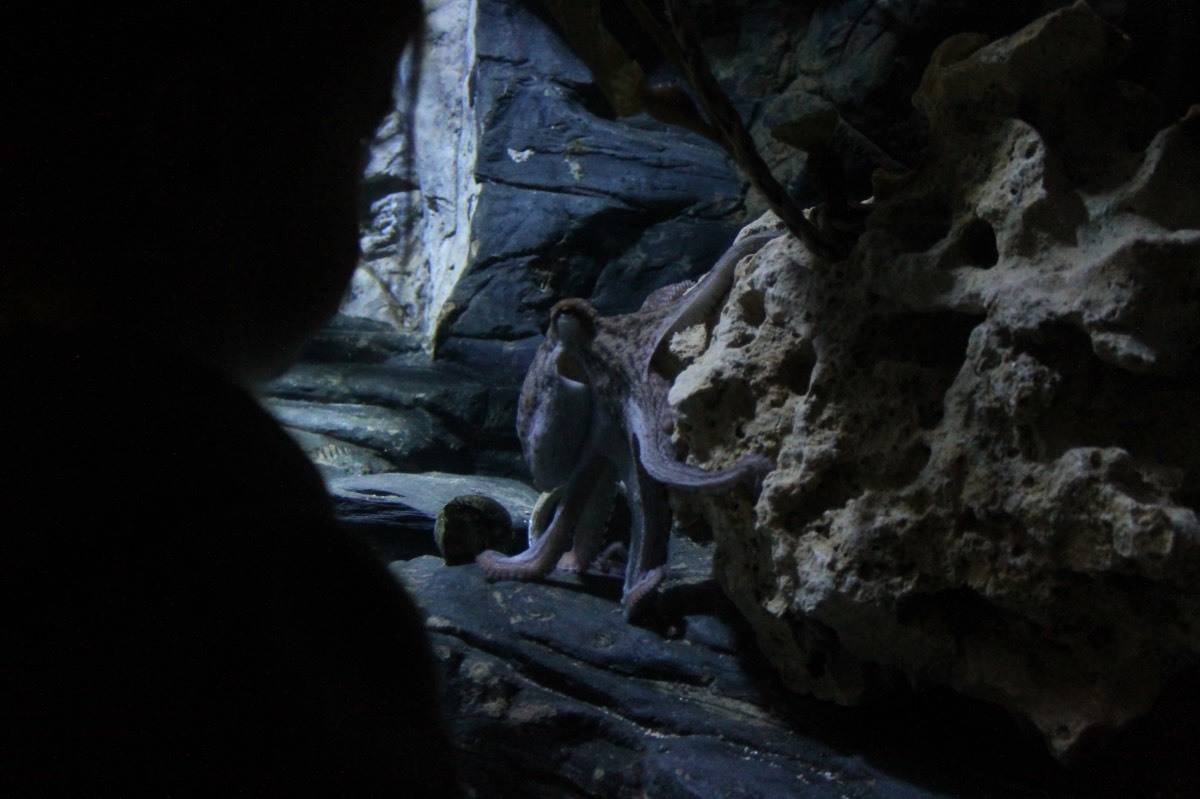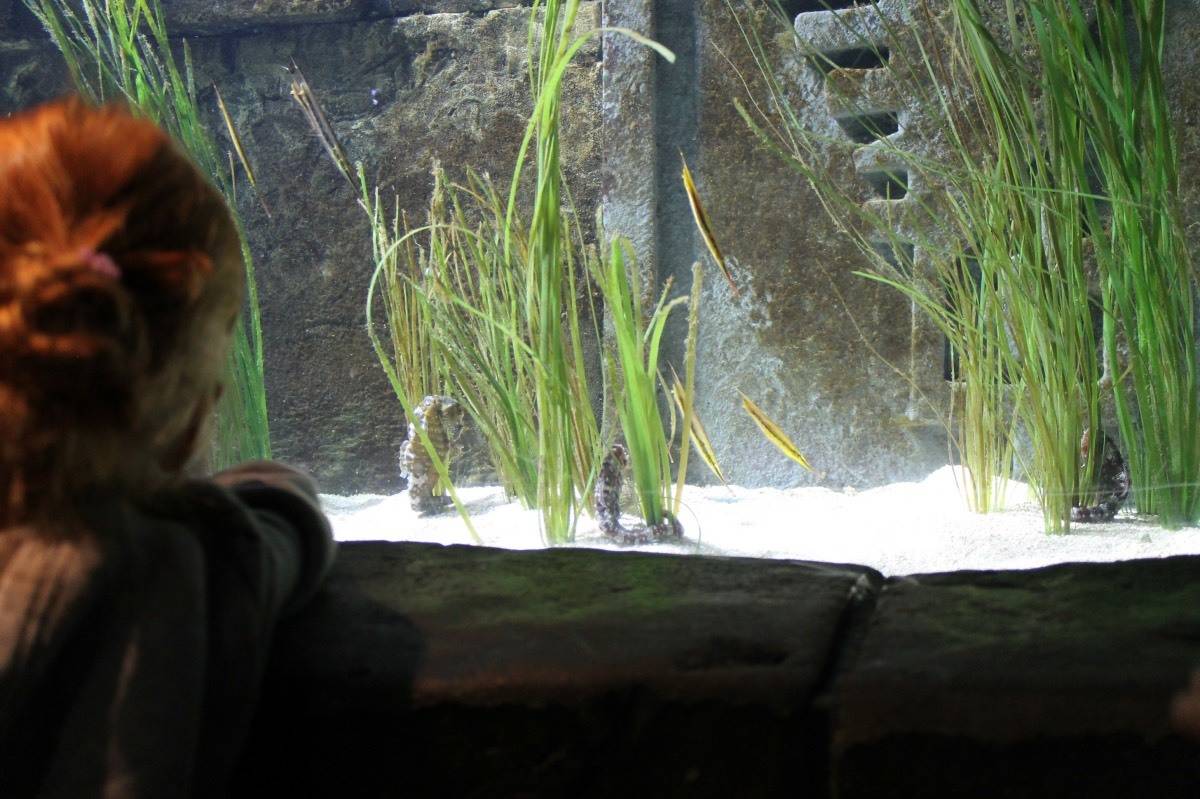 There was a very small tunnel through a tank but this did get very clogged with people and pushchairs so we went through as quick as we could before moving on to the next parts of the aquarium.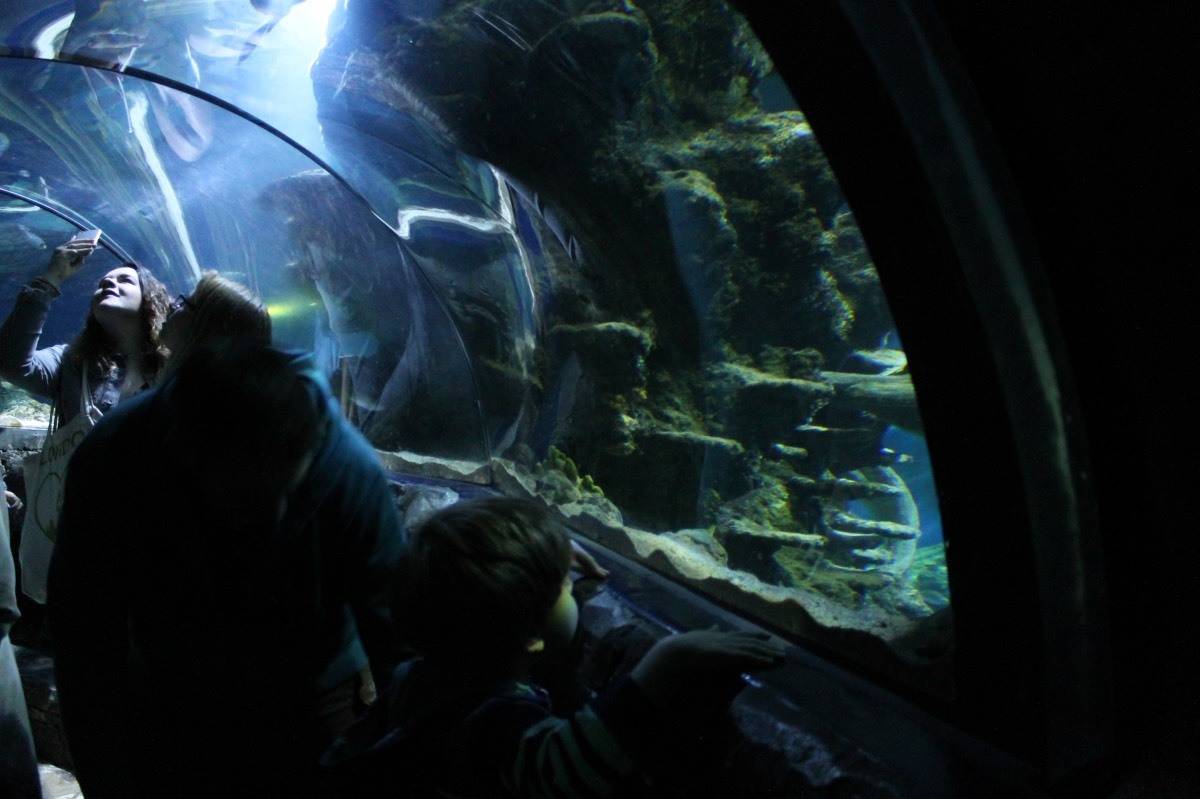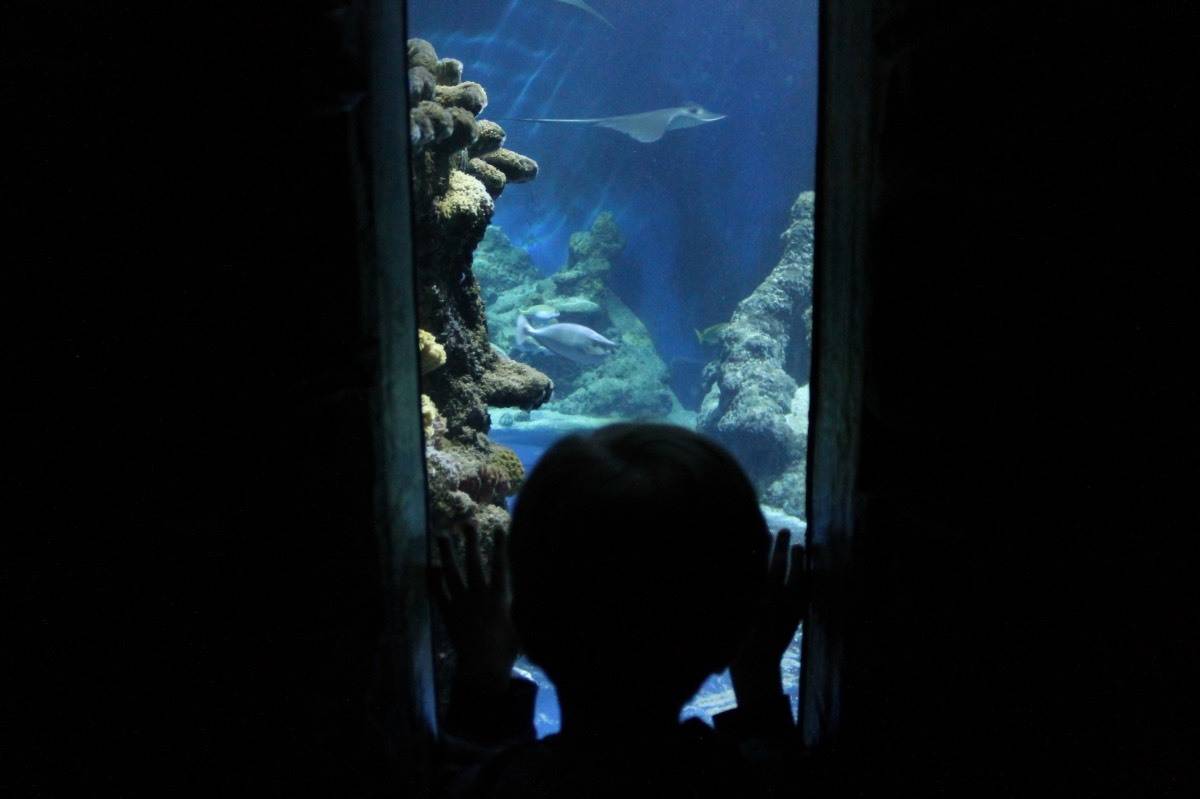 The children's favourite part, and the grand finale of the aquarium was the new penguin enclosure. The penguins had been on holiday to Edinburgh Zoo for a while whilst their enclosure was renovated. The penguins had literally just returned when we visited and you could tell how happy they were to be there.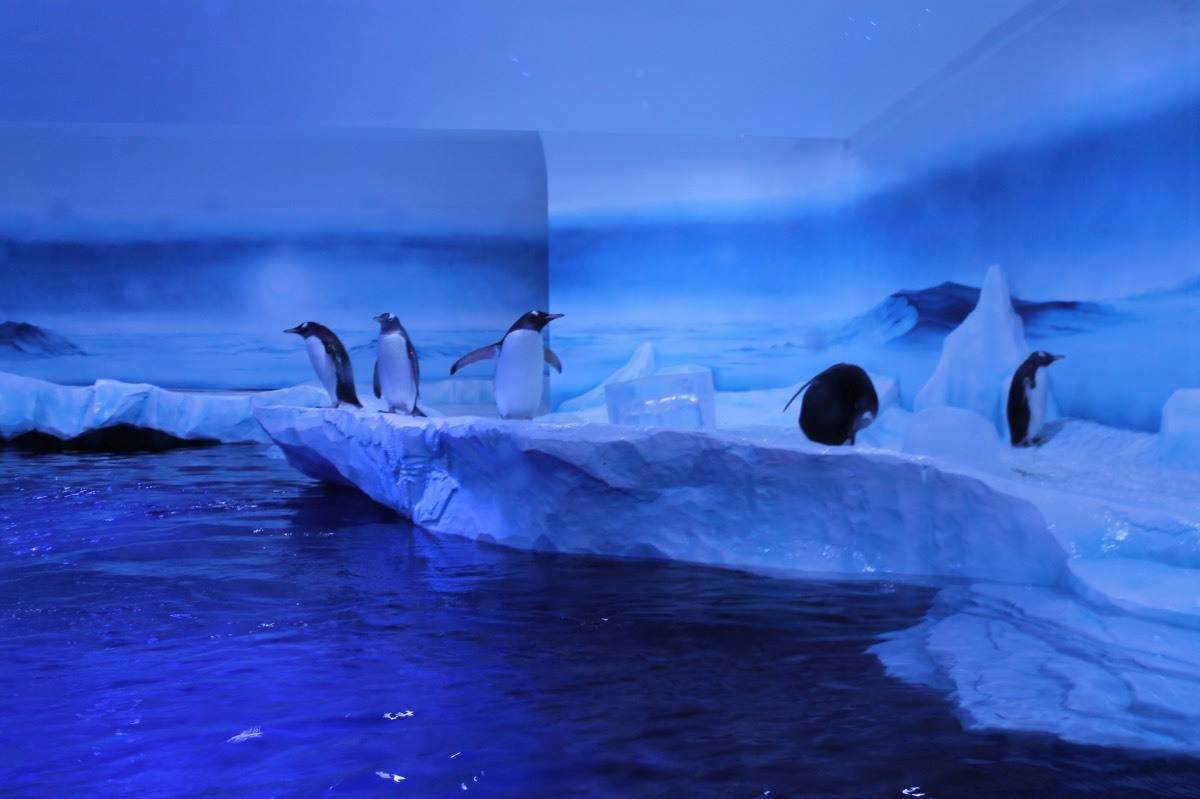 The penguins had a snow and ice filled home with plenty of space to swim and explore and as a visitor you were able to see them both on land and under the water too. We all loved watching the penguins slide into the water, swim so gracefully and then hop out of the water again. It seemed a shame though that they didn't have any natural light in their new home – unavoidable really as the aquarium is under ground level.
We had such a great time at the Sea Life London Aquarium. There was so much for the whole family to look at, things to learn and interactive exhibits for the children to get involved with too. We had a really full couple of hours at Sea Life London and if the children hadn't been asking for lunch I am sure we could have stayed there even longer. It's definitely somewhere we will visit again in the future and I hope you've enjoyed our London Aquarium review.