It's always hard to know what to do with the children when it's raining and if you've planned a day in the city of London it can often be tempting to cancel the day out. But, the weather needn't put your plans on hold, there are plenty of indoor activities in the centre of London that you can do even if the sun isn't shining.
Where can I go on rainy days in London?
There are so many things to do on a rainy day in London town from full indoor days out to the more low key activities like ping pong, board game cafes or escape rooms. Here are some ideas for your next wet day in the capital.
Days out ideas for a rainy day in London
Kidzania – Westfield London Shopping Centre, Ariel Way, London W12 7GA
Kidzania is a fantastic alternative to soft play and set in the heart of Westfield it couldn't be better suited to a rainy day out. Kidzania is a whole hub of imaginative play for children where they get to work in so many industries and get paid for the jobs that they do. The four hour sessions are just the right length and they can spend their money afterwards – on doing fun things or just in the shop at the end.
You can read more about our first visit to Kidzania here.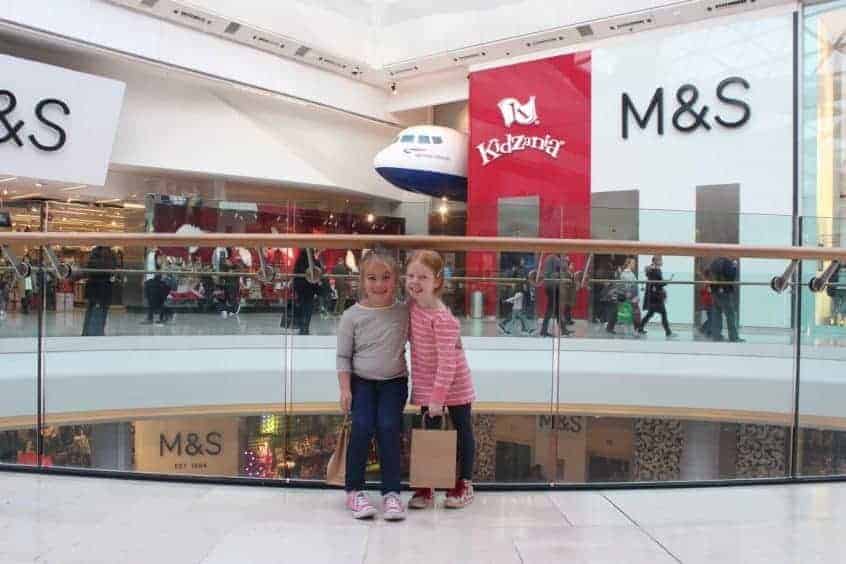 ---
Sea Life London Aquarium – Riverside Building, County Hall, Westminster Bridge Road, London SE1 7PB
An aquarium is always a great wet weather day out and although on a sunny day Sea Life London can be completed in an hour, in wet weather you can stretch the trip out for hours. With so many activities to do, so many sea creatures to see and so many feeding demonstrations and talks it's a fantastic day out whatever the weather.
You can read more about our visit to Sea Life London here.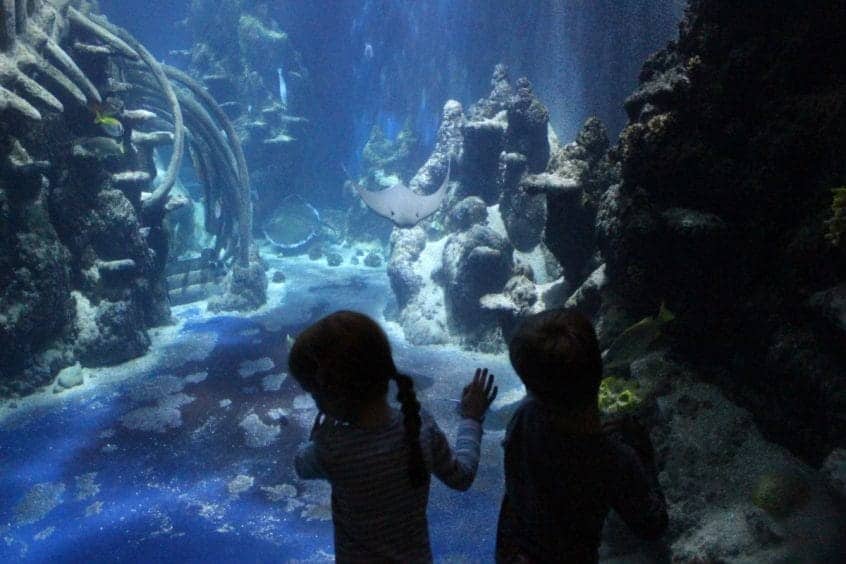 ---
Shrek's Adventure – Riverside Building, County Hall, Westminster Bridge Road, London SE1 7PB
Shrek's Adventure is another fully indoor activity that is great for when it's raining. You get to meet all the characters from the Shrek franchise and go on an interactive adventure with them by your side. It isn't an all day activity but it's a great addition to a day in London that all children will love.
You can read more about what we thought of Shrek's Adventure here.
---
London Eye – Riverside Building, County Hall, London SE1 7PB
The London Eye completes the hat trick of Merlin adventures on the South Bank and is great to do whatever the weather. Visibility is better on a clear day but rain doesn't stop the London Eye turning and it's a great opportunity to learn more about London and see all the famous landmarks from a fantastic perspective.
You can read our top tips for visiting the London Eye with kids and also an idea of things to do on the South Bank here.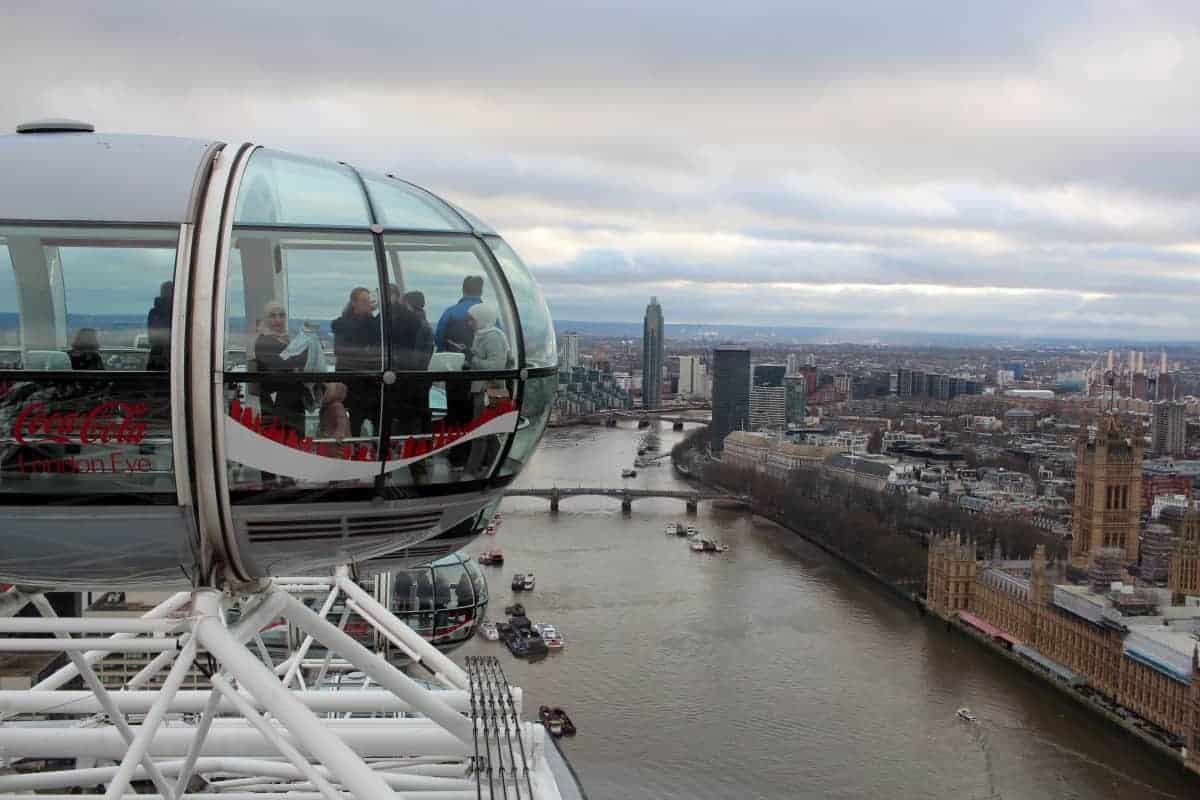 ---
Tower Bridge – Tower Bridge Road, London SE1 2UP
The Tower Bridge Experience is fantastic for wet days as you can spend hours inside the iconic structure, climbing up to the top, walking across glass walkways and exploring the engine rooms under the London streets too. It's a fantastic day out and gives great views across London whatever the weather.
You can read about our family visit to Tower Bridge here.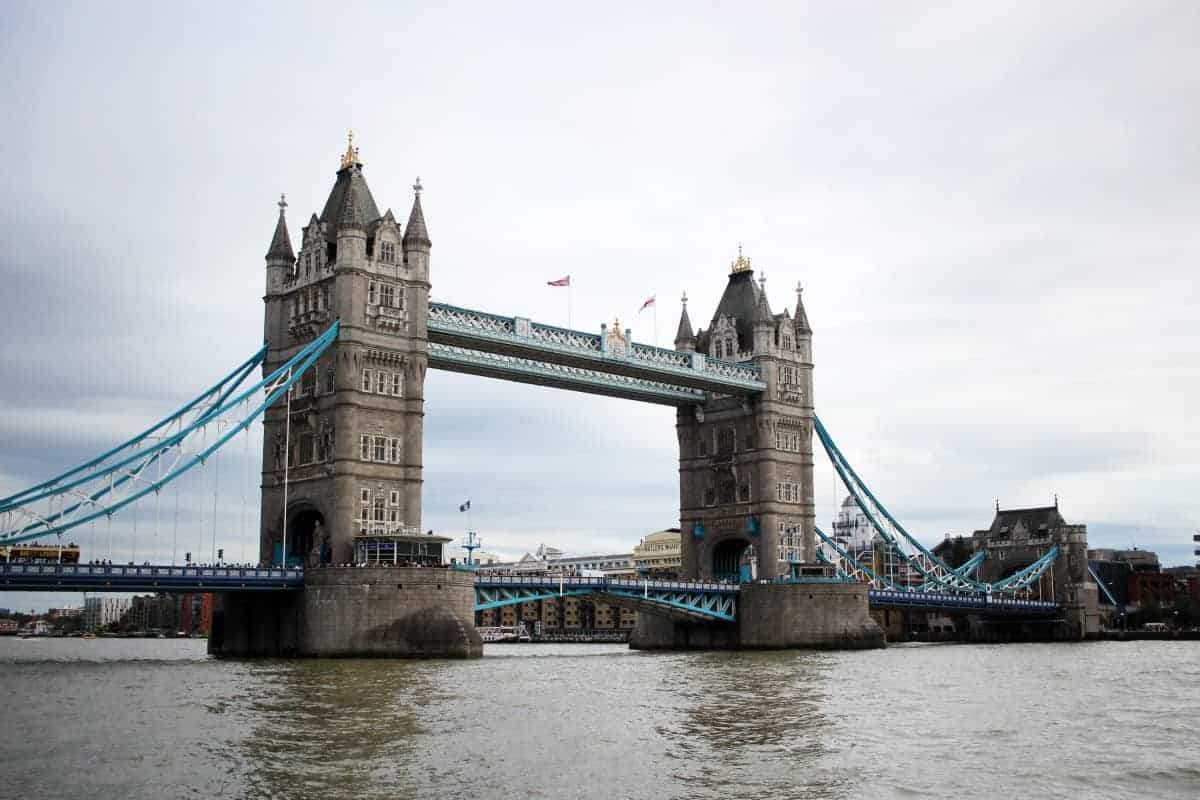 ---
Science Museum – Exhibition Road, South Kensington, London SW7 2DD
The Science Museum is one of our favourite places in London as it's free to visit and has so much to see and do that we never manage to see it all in one day. It has age appropriate activities for children of all ages – including a soft play and water activity for younger children – and is a day out that isn't affected by the weather at all.
---
Churchill's War Rooms – Clive Steps, King Charles Street, London SW1A 2AQ
Such an historic place in London, Churchill War Rooms tell the story of the war from beneath the streets of London. There are so many rooms to explore, seeing where and how Churchill and his wife lived during the war, where important phone calls were taken and where huge decisions were made.
You can read about our visit to Churchill's War Rooms here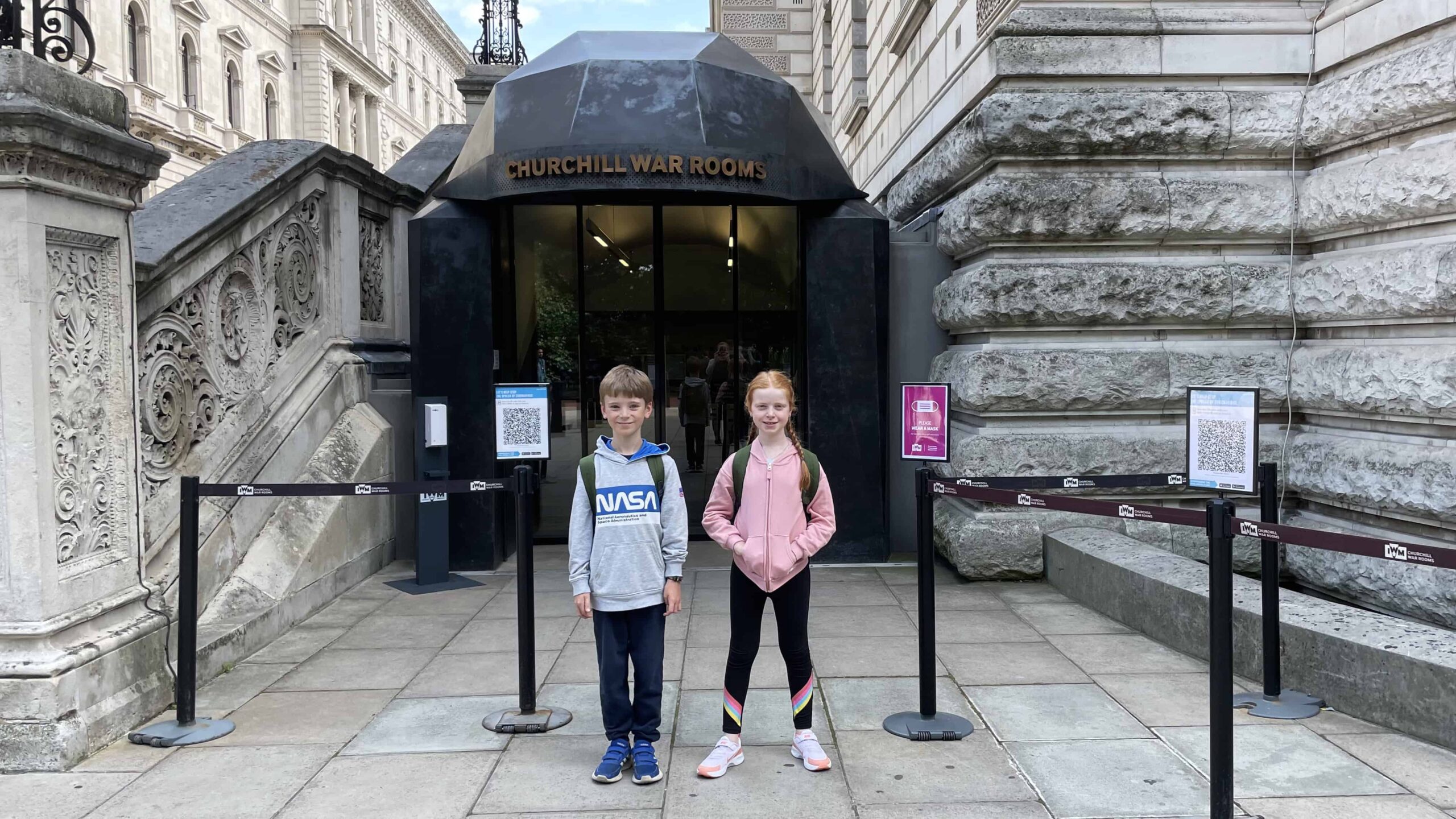 ---
The British Museum – Great Russell Street, London WC1B 3DG
The British Museum is fantastic for any school age child and beyond. There are areas dedicated to everything children learn about at school – from the Ancient Greek and Romans to the Egyptians, Saxons and more. It's a fantastic place to explore.
You can read about our visit to The British Museum here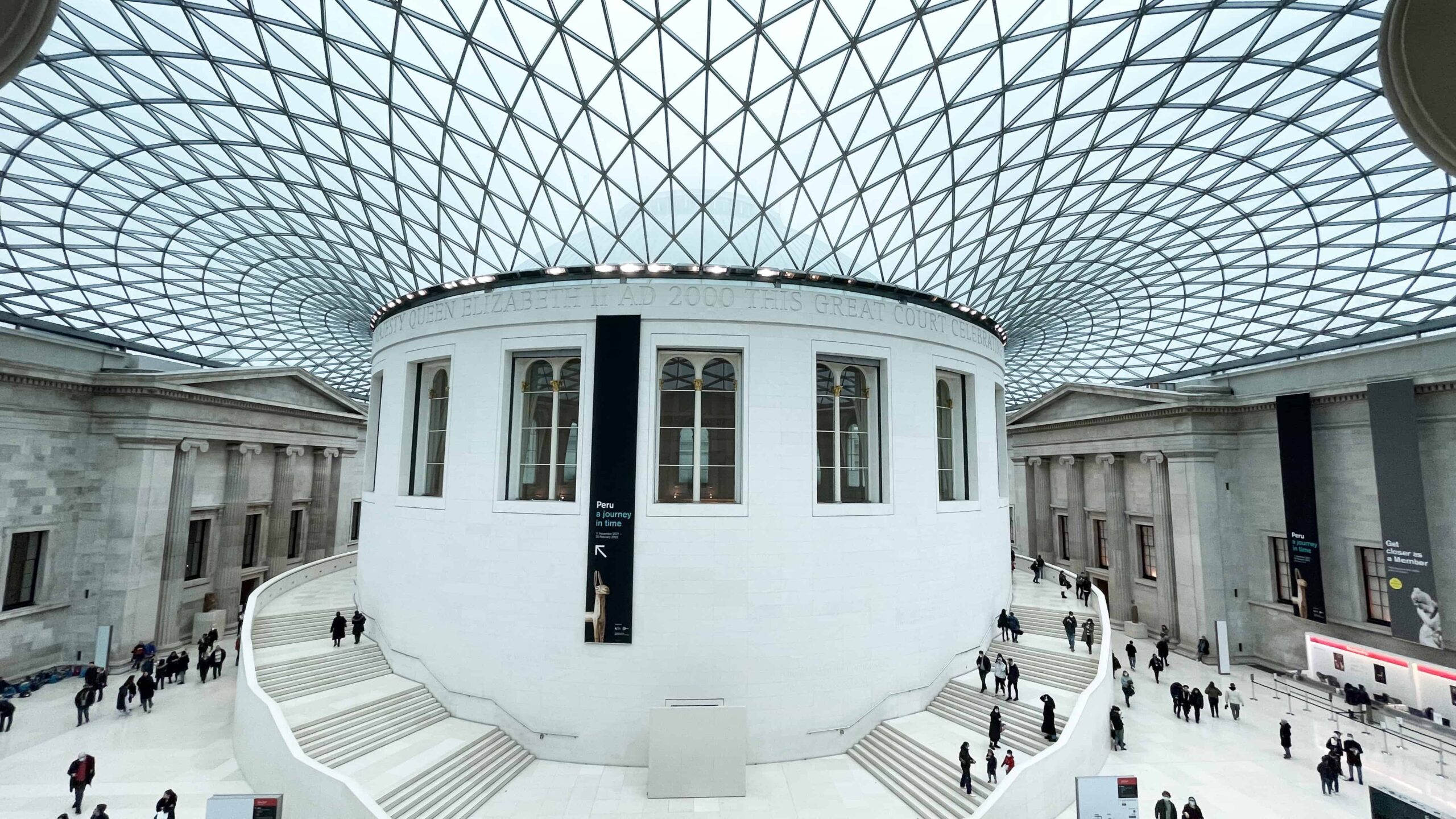 ---
The National Gallery – Trafalgar Square, London WC2N 5DN
Although not strictly a museum, the National Gallery is a great, educational day out that the whole family will enjoy. Housed in one of London's most beautiful buildings, there are so many incredible works of art to see by some of the world's most famous artists.
You can read about our visit to The National Gallery here.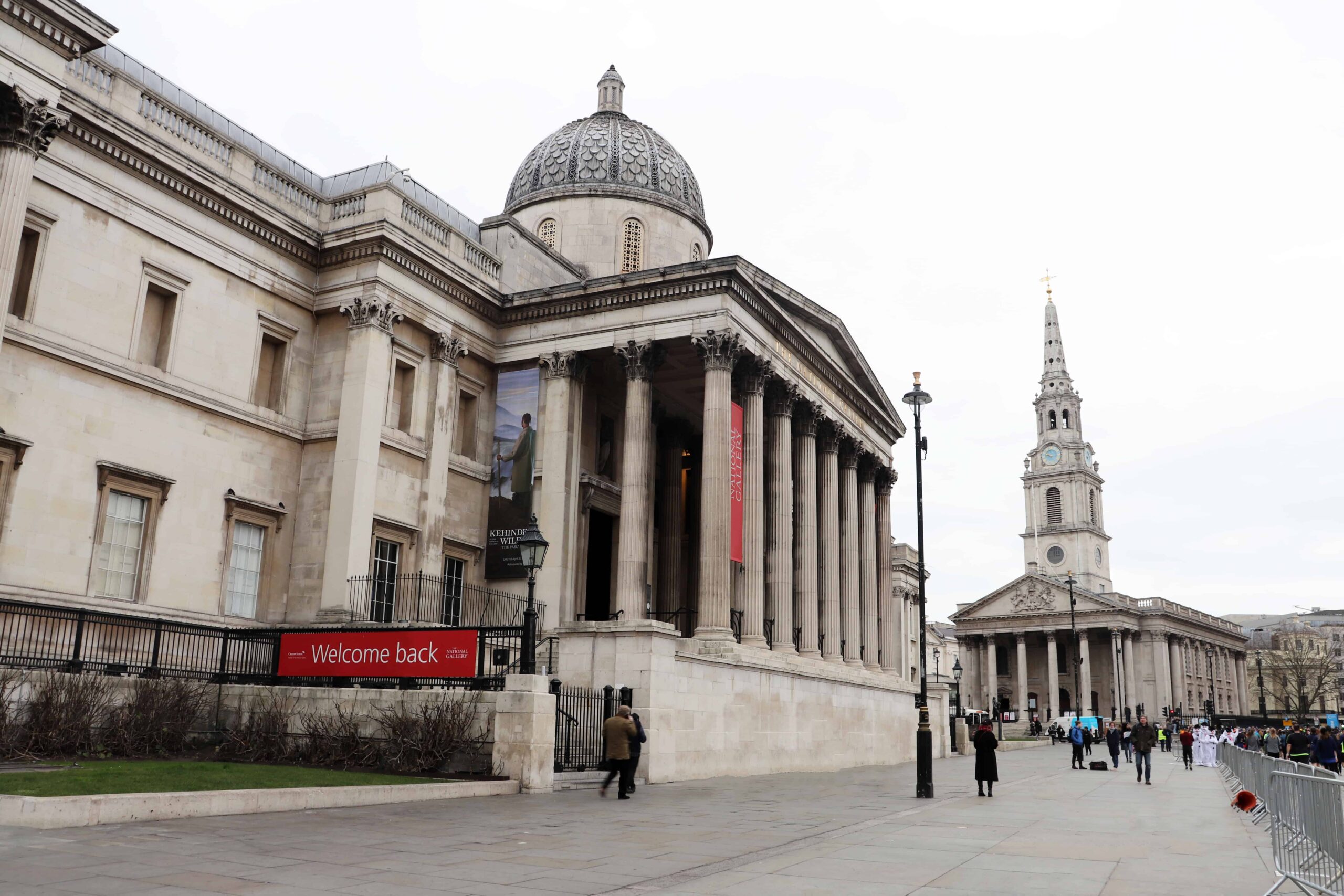 ---
Natural History Museum – Cromwell Road, South Kensington, London SW7 5BD
The Natural History Museum is another free activity in London that never fails to disappoint. With so much to see, talks to listen to and activities to complete it's a full day out that isn't weather dependent. We always love a trip to the Natural History Museum and along with the Science Museum they are fantastic museums to visit in wet weather.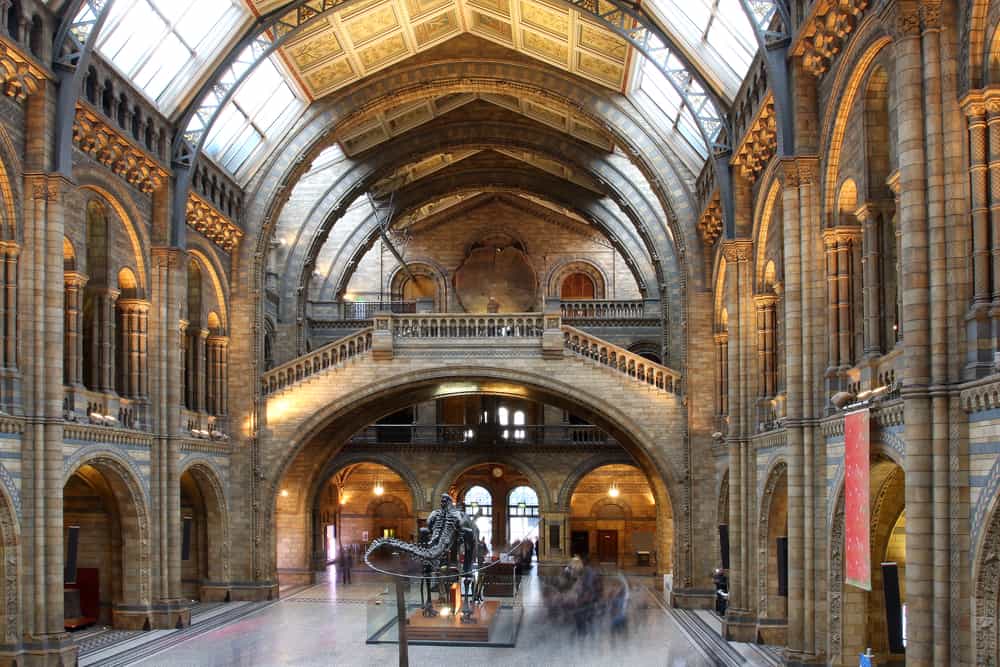 ---
The Greenwich Museums
The Greenwich Museums and Royal Observatory are fantastic to explore in the rain. Most of the National Maritime Museum naval college is inside and you can appreciate the Cutty Sark and all it's history too.
You can read more about our trip to Greenwich here and we also had a weekend in Greenwich too.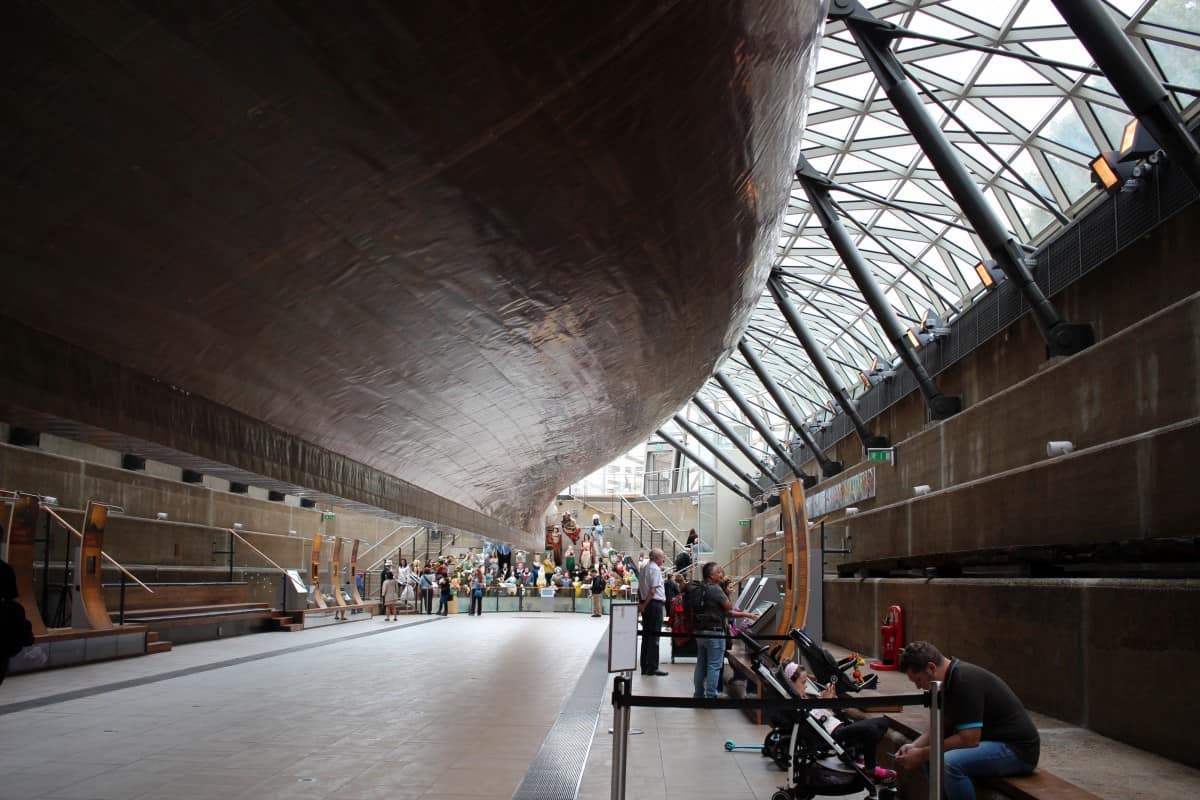 ---
London Transport Museum – The Piazza, London WC2E 7BB
The London Transport Museum is a fantastic rainy day adventure, well located in the heart of Covent Garden. It has so many different public transport vehicles to climb aboard, so much to learn and so many interactive exhibits and things for children to do.
You can read more about our trip to the London Transport Museum here.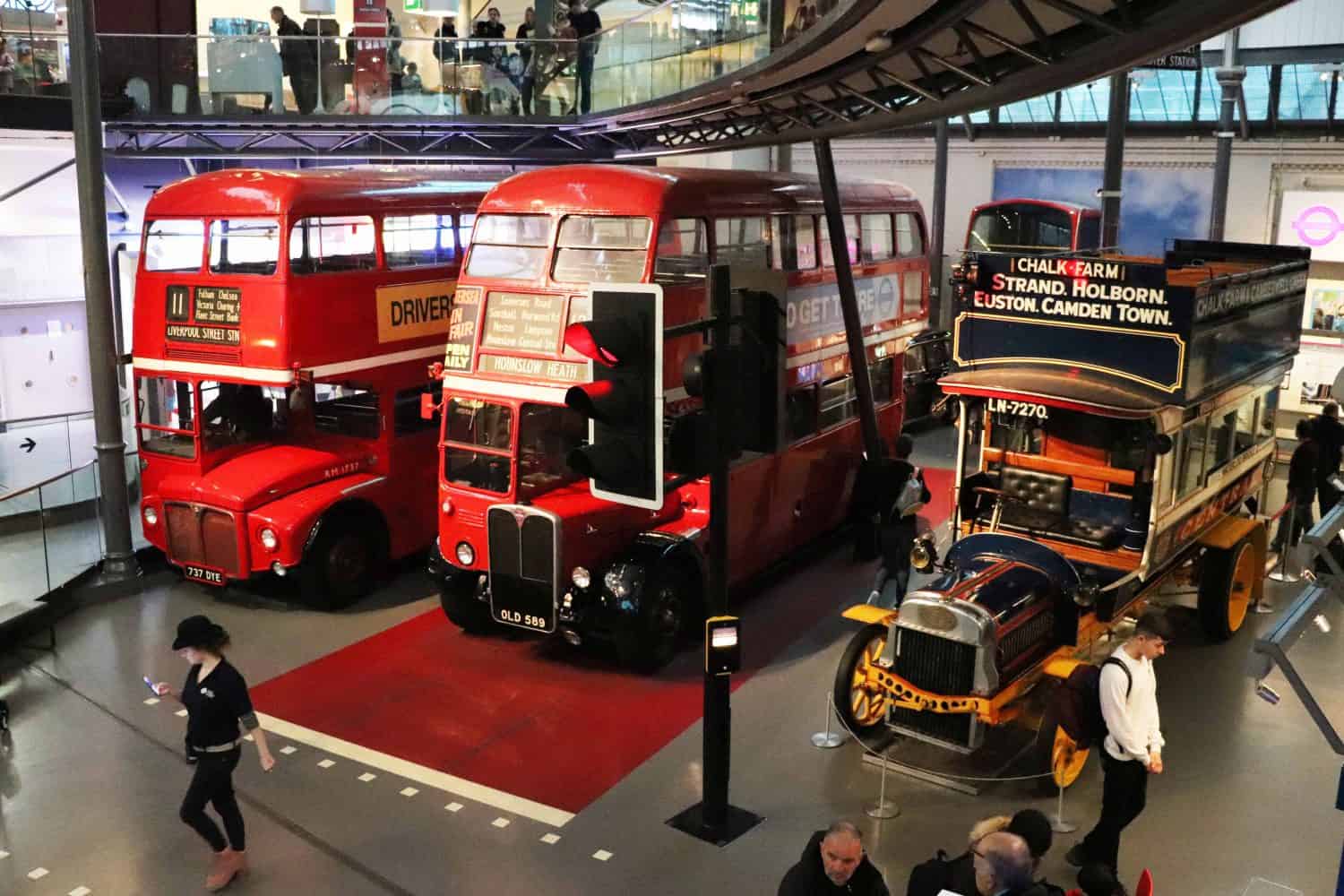 ---
Madame Tussauds – Marylebone Road, London NW1 5LR
As it's all indoor, Madame Tussauds is a great place to visit in wet weather and you can stay as long as you like once inside. A visit to Madame Tussauds can be a really fun way to spend time. Children can learn a lot about famous people from pop culture, historical figures and even characters from movies.
You can read our tips for visiting Madame Tussauds with children here.
---
St Paul's Cathedral – St. Paul's Churchyard, London EC4M 8AD
So beautiful and with a great position on the Thames, St Paul's Cathedral is a fantastic day out for the whole family whatever the weather. The inside is huge and breathtaking. You can climb up to the top of the dome and the lower floor is full of tombs of so many famous people from history. It's well worth a visit.
You can read more about our visit to St Paul's Cathedral here.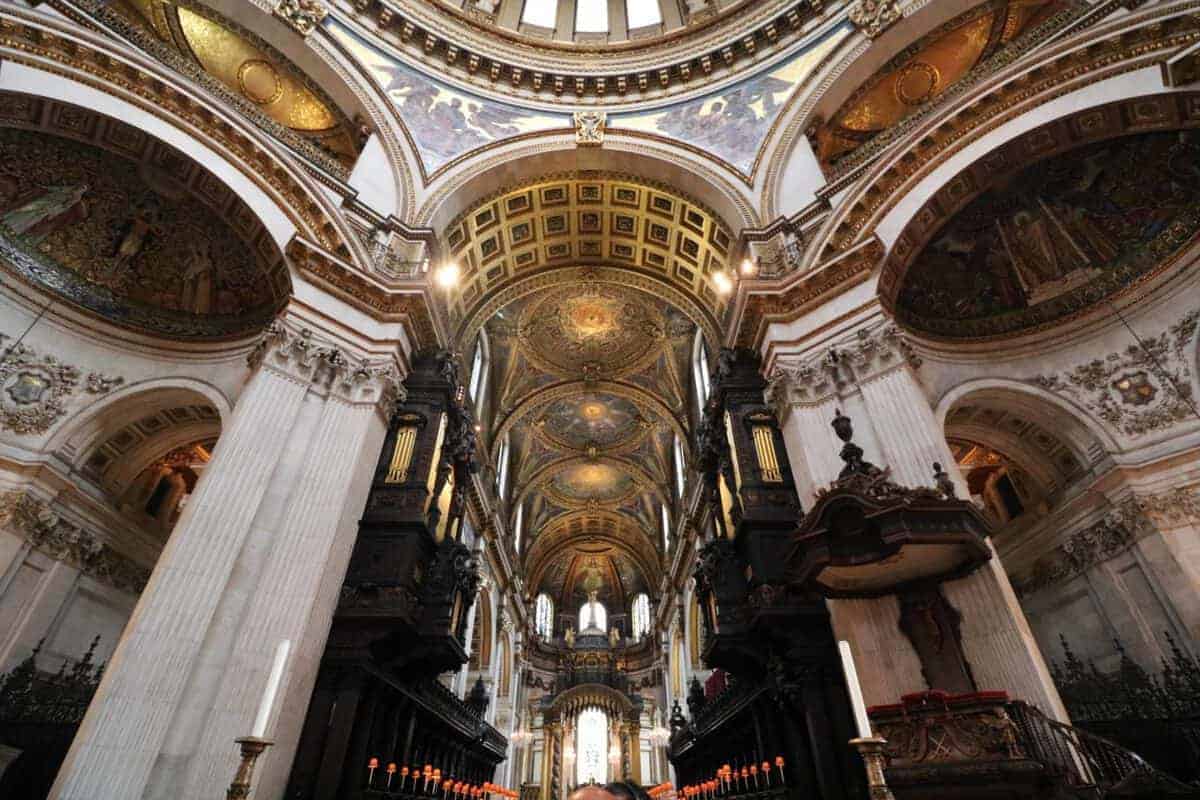 ---
Warner Bros Studio Tour – Studio Tour Drive, Leavesden, Hertfordshire WD25 7LR
If you're happy to go a little further afield then the Warner Bros Studio Tour is a fantastic day out for wet weather as only a small part of it is outside. Any Harry Potter fan will love immersing themselves into the world behind the movies, seeing characters, sets, costumes and even getting to ride a broomstick too!
You can read about our Warner Bros Studio experience here.
---
Rainy day activities in London
As well as big days out there are also so many activities you can do in London in the rain. Here are a few ideas.
Indoor Crazy Golf in London
Indoor crazy golf is huge at the moment and whether you're looking for activities to do as a family, as a couple of as a group of friends, you're sure to find somewhere that is perfect for you.
Some of our favourites are Plonk Crazy Golf in Camden Market, Puttshack in White City and Swingers Crazy Golf in the West End.
Ping Pong in London
Ping Pong is another fantastic activity that the whole family will love and that you can happily do to while away a whole morning or afternoon. Make sure you visit Bounce or Bat & Ball at Westfield.
Escape Rooms in London
Escape rooms are great fun and there are so many options around now. Our favourite is Escape from the Golden Hinde, a fantastic immersive experience that teaches you the history of one of London's most iconic ships. Great fun and, if you want to extend the experience you can always have a sleepover on the Golden Hinde too!
Board Games Cafe
One of our favourite ways to pass time is to get cosy with a board game and a mug of hot chocolate. Board game cafés are a fantastic way to discover new games, be sociable and have a relaxed afternoon or evening together.
Some of our favourites are Draughts London, Bad Moon Cafe and d20 in Watford.
If you fancy a day at The o2 there is so much to do, all under one roof. With the Toca Social interactive football experience, indoor skydiving, VR experiences, trampolining and even a selfie factory to create the best Instagram content! It's a real destination for a rainy day.
Rainy day food idea in London
Another great way to pass time on a rainy day is to go and get some good food with your favourite people. Whether it's brunch, lunch, dinner or a sweet treat, it'll be a fantastic way to pass the time. Here are a few ideas:
Cat Cafes
We love a cat cafe. Make friends with cats, have tea and cake, and feel better afterwards. There's something about cats that just makes you feel brighter – especially on a rainy day. Check out Lady Dinah's Cat Emporium, Java Whiskers Cat Café and Whiskers & Cream.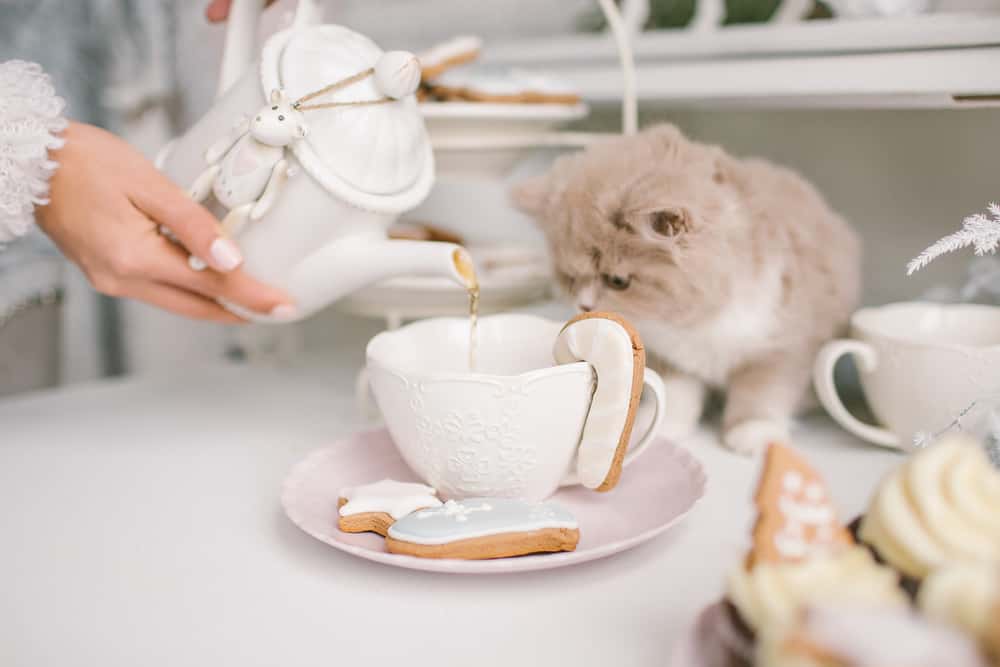 Bottomless Brunch
Bottomless Brunch is another way to spend a couple of hours in great company, eating the best food and having a few drinks too. We love the bottomless brunch at Hard Rock Cafe and bottomless brunch with champagne at Sumosan Twiga – such a decadent treat!
Afternoon Tea
Afternoon tea is never a bad idea and there are so many places in London that do fantastic afternoon tea that you're bound to be spoilt for choice. But here are our favourite options for children's afternoon tea in London if you're visiting as a family.
These are just a few rainy days out in London. There are also many things to do even on rainy days in London – a visit to Borough Market, Leadenhall market or Old Spitalfields Market, a wander through Covent Garden enjoying street food, a show at the Royal Albert Hall, a trip to Westminster Abbey or even boat tours on the River Thames, taking in London Bridge as you go past.
If all else fails, put your wellies and raincoat on and get out and about anyway. There is no such thing as bad weather – just bad preparation! All children love to splash in puddles and have a hot chocolate or afternoon tea to warm up afterwards so don't let the London weather put you off.
If you have any other London attractions for rainy days to recommend I'd love to hear about them.