We're always looking for fun and exciting things to do in London, something a little bit different that will inspire our sense of adventure. Central London has so many big sights and attractions that often we can overlook the simple adventures so I thought it would be good to put together all the adventurous things that you can do in London to give you inspiration for your next trip.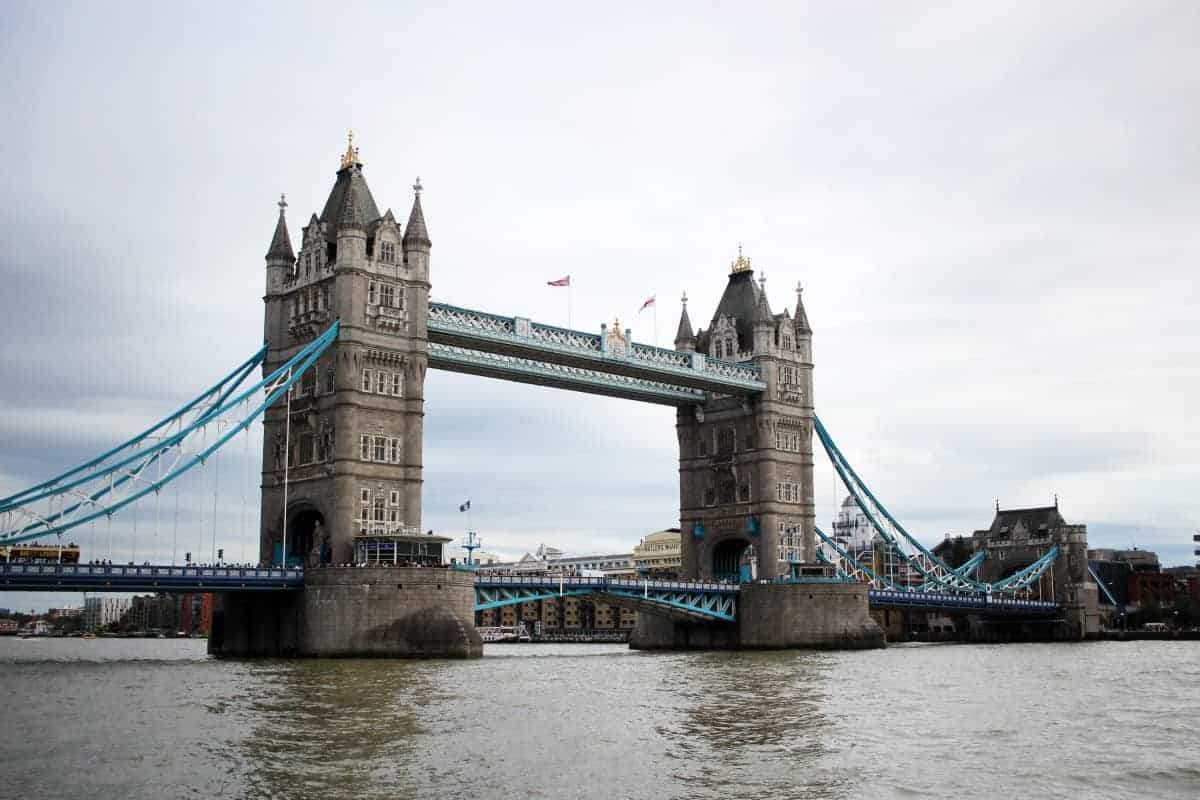 Adventurous Things To Do in London
Climb the O2
One of the best things we have ever done in London is Up at the O2, climbing the O2 as a family as a birthday treat! It was a fantastic experience, something the children still talk about. The views are absolutely incredible and there's a real adrenaline rush. It's not an easy climb and gives you a real sense of accomplishment afterwards.
Read more about climbing the O2 here.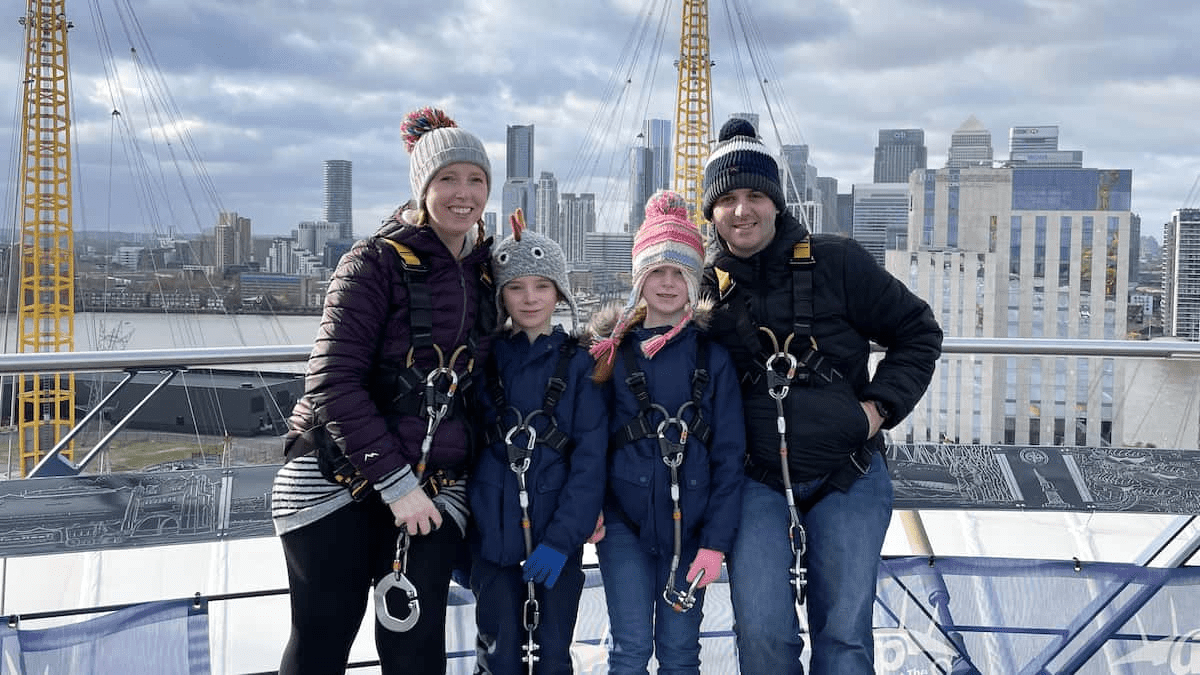 ---
Thames Rockets
Another amazing experience of ours was the Ultimate London Adventure with Thames Rockets. Part scenic London tour, and part incredible speedboat ride along the Thames river, it's the trip of a lifetime at speeds of up to 35mph. It's something you will never forget and a whole new way to see London.
Read more about our Thames Rockets experience here.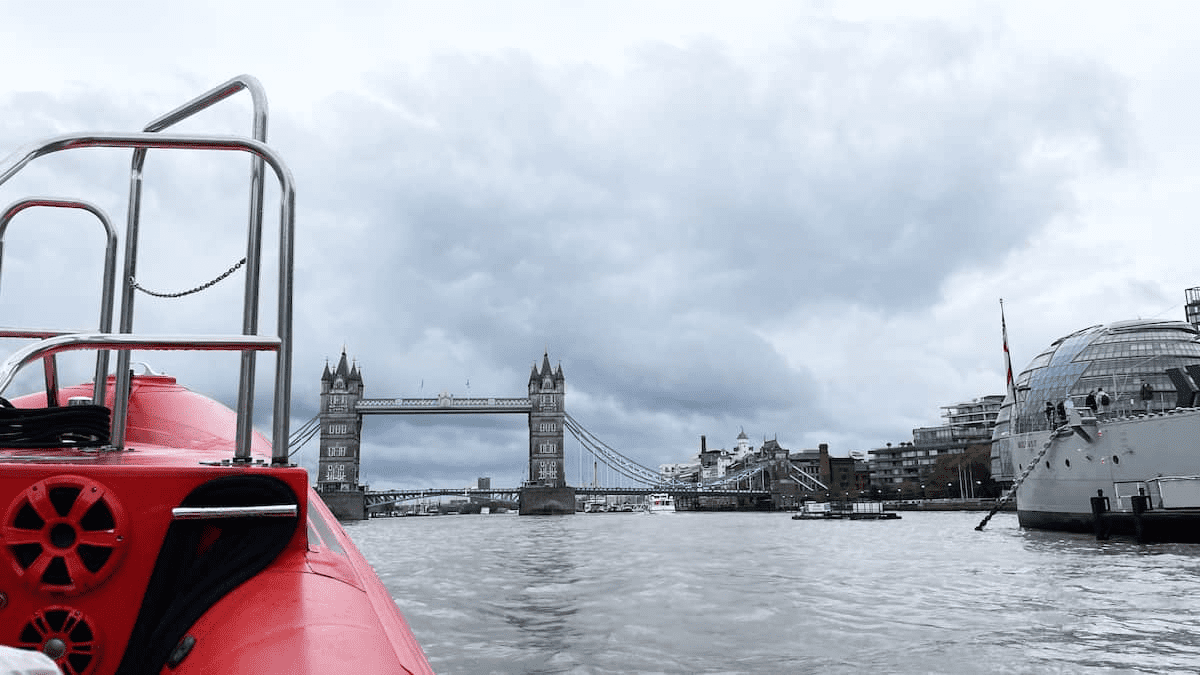 ---
Hire a Go Boat
We love GoBoat. They give you the chance to hire an electric boat in various places across London – Kingston Upon Thames, Paddington and Canary Wharf. You can fill the boat with family and friends, take your own food and drink, and take a leisurely ride up and down the river Thames.
Read more about our go adventures here: Kingston and Paddington.
---
Kayaking London
Watersports may not be the first thing you think of when you plan a trip to London but the London Kayak Company organise trips that allow you to kayak on the Thames. Whether it's to the Thames Barrier and back or a one way sightseeing Kayak Bus along the river, it's bound to be a real adventure. They also have night trips too!
---
Sailing and Windsurfing London
You may be surprised to find out that you can also sail and windsurf in London. The Welsh Harp Sailing & Windsurfing Club offer training as part of their membership and it would be something fantastic to learn together as a family or couple.
---
Lee Valley White Water Centre
You can even go white water rafting in London thanks to the Lee Valley White Water Centre that was constructed for the 2012 Olympic Games. Such a fantastic activity to do with a group of friends or in a family group.
---
Paddleboarding London
Unlike other water sports, paddleboarding is much more common in London and there are companies who organise paddle boarding trips in most parts of the capital. From paddleboarding in Kingston to Hampton Court, paddleboarding on the Regents Canal or paddleboarding in Hackney or Camden, there are so many paddleboarding adventures in London. You could even visit WakeUp Docklands to experience wakeboarding as well as paddleboarding.
Read about our adventure paddleboarding on the Regents Canal here.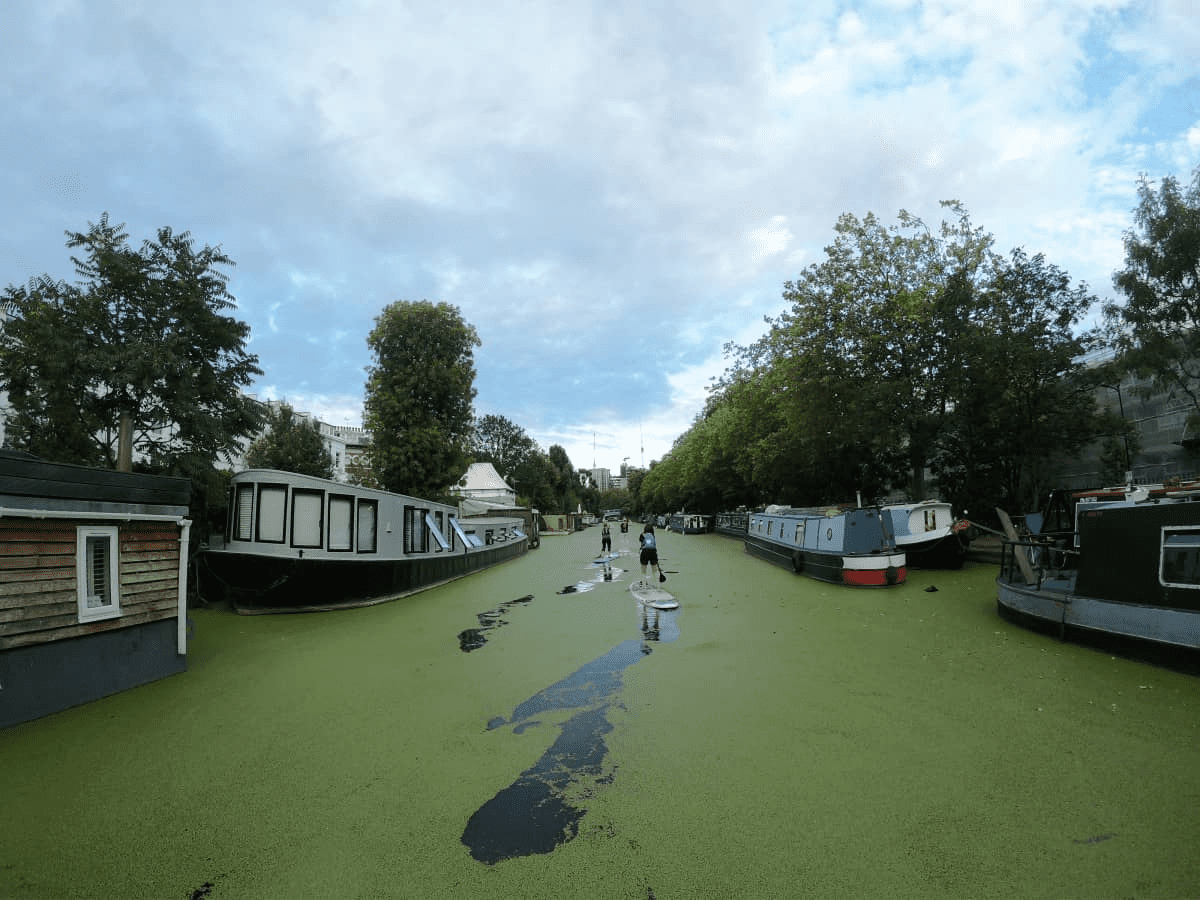 ---
The Arcelormittal Orbit Slide
Situated in Queen Elizabeth Olympic Park, the Arcelormittal Orbit features the longest tunnel slide in the world! At 178m long, the 12 twists and turns wind through the UK's tallest sculpture finishing with a devilish corkscrew section named the 'bettfeder' – after the German word for 'bedspring'. There's also a viewing platform that gives incredible views across London.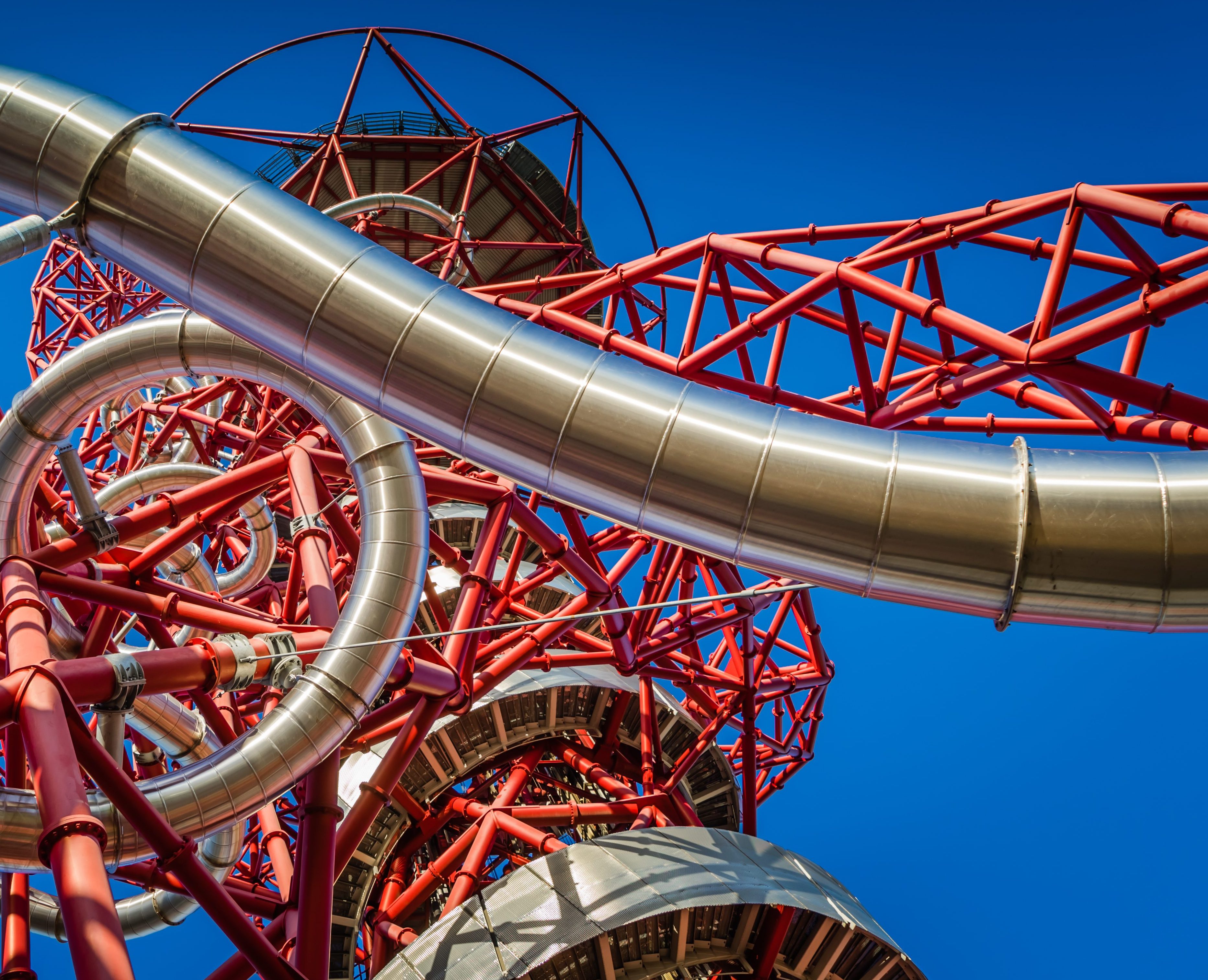 ---
Arcelormittal Orbit Abseil
If the slide sounds too tame to you, then why not abseil down the Arcelormittal Orbit instead? It's an exhilarating descent to the ground, taking in breathtaking 20-mile views across London, including iconic buildings such as The Gherkin, St. Pauls, Canary Wharf and Wembley Stadium, as well as the world-famous sporting venues of Queen Elizabeth Olympic Park.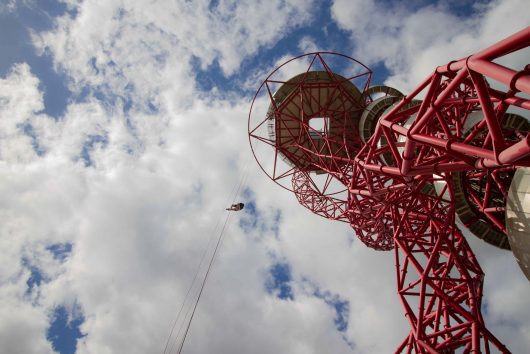 ---
Crystal Maze Live
I grew up watching the Crystal Maze and so doing the Crystal Maze Live experience was a dream come true! Find yourself in the different zones, hear that iconic music as you move between them and take on challenges to win crystals before finding yourself in the Crystal dome! It's an incredible experience.
Read about our Crystal Maze Live experience here.
---
Monopoly Lifesized
Another great attraction that the whole family will love is Monopoly Lifesized. Who wouldn't want to find themselves in a lifesize game of Monopoly? Great fun for the whole family – and an amazing team building activity, or something to do with friends too.
---
Axeperience
Axe throwing is pretty much the peak of adventure – and somehow you're allowed to do it when you've been drinking! Perfect for stag nights, hen nights or just something a little different to do on a night out! Find out more about Axeperience here.
---
Underground Tunnels
If you love a bit of history then you'll love exploring beneath London in one of the London Transport Museum Hidden London tours. You'll get to explore forgotten parts of the Tube network and go behind the scenes at some of London's busiest stations with the exclusive Hidden London tours – voted Best Hidden Gem in the World. Live virtual tours through the 160 year history of the London Underground are also available.
---
London Helicopter Tours
A bit of a cliche, but helicopter tours of London are bound to be a great adventure! Perfect for a special occasion, there's not much better than seeing London from the sky – and you can even have night flights too, seeing London lit up from above.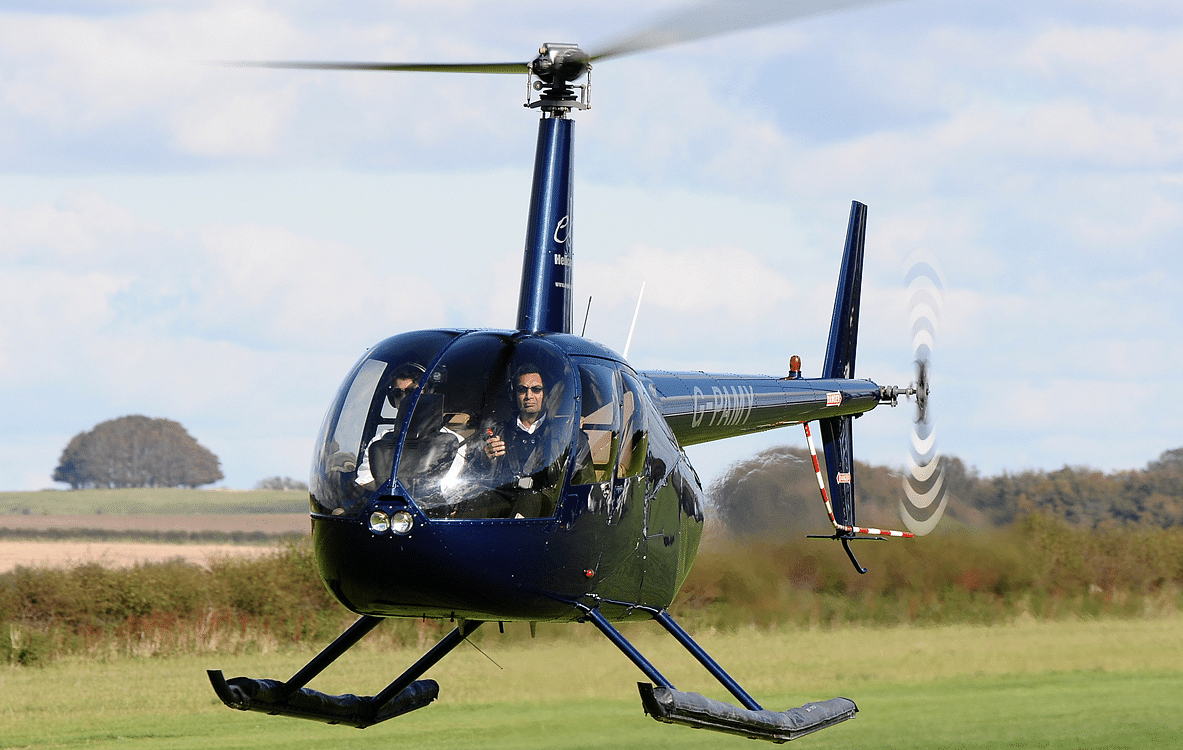 ---
Hot Air Balloon Rides
If helicopters weren't enough of a cliche, you could have a hot air balloon ride instead! They don't fly from London, but the closest one to London, flying from St Albans, gives fantastic views of Canary Wharf.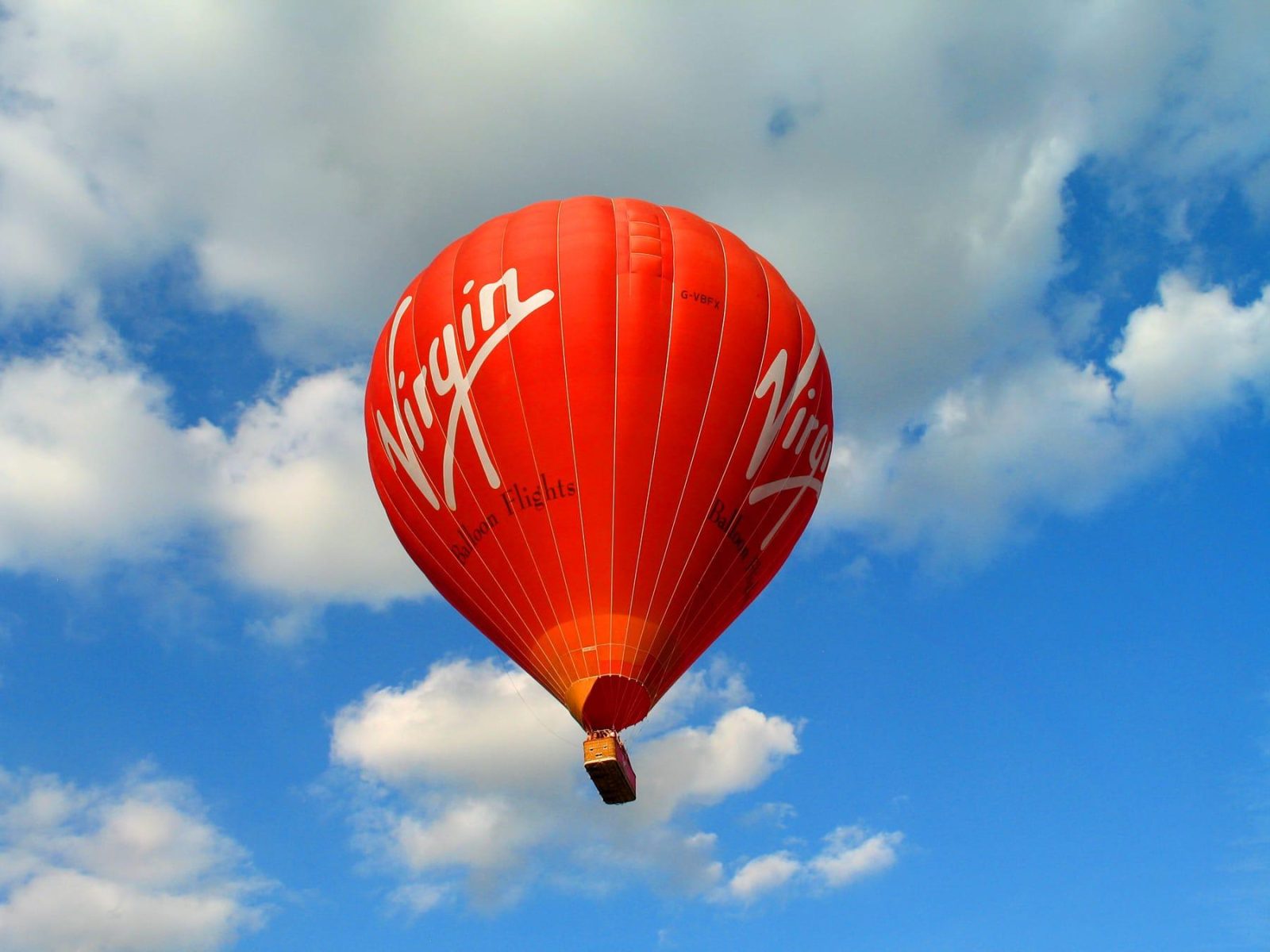 ---
The Dare Skywalk
The Dare Skywalk is situated at the Tottenham Hotspur Stadium and a great adventure for football fans – but also anyone who wants to try something different. Clip in, climb up and see the capital from new heights – at the top of the Tottenham football stadium! An exciting activity to do with a special someone, friends or colleagues alike, enjoy bonding and cheering each other on as you strive to reach the top.
You can also upgrade to the Dare Skywalk Edge where you get to experience a controlled 42m drop at the end of the experience!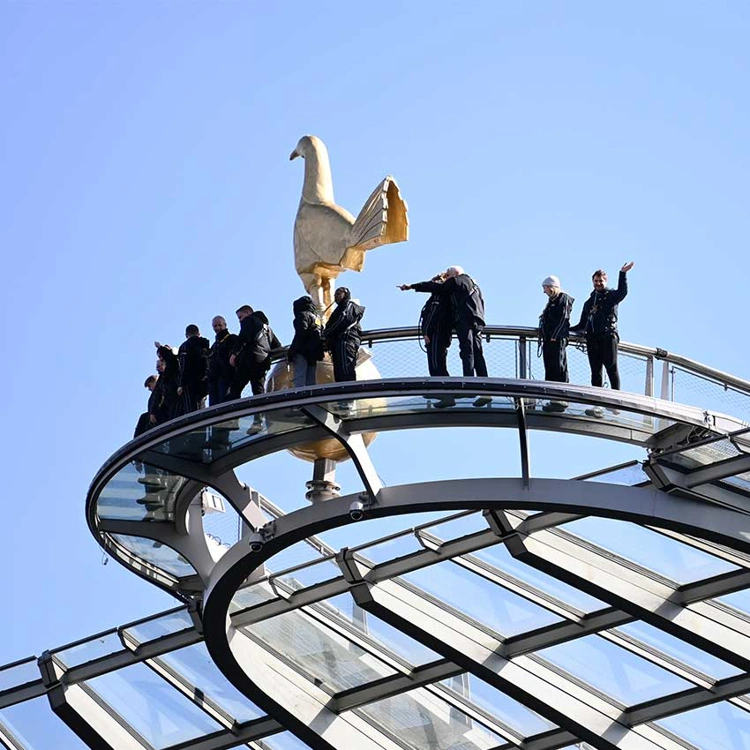 ---
Go Ape
Go Ape is such a great adventure for all ages. With the Treetop Challenge for adults and teenagers, Treetop Adventure for younger children and families plus things like the Go Ape Forest Segway or Go Ape Nets Kingdom. A fantastic day out.
Read about our Go Ape adventures here: Nets Kingdom and Go Ape Tree Top Junior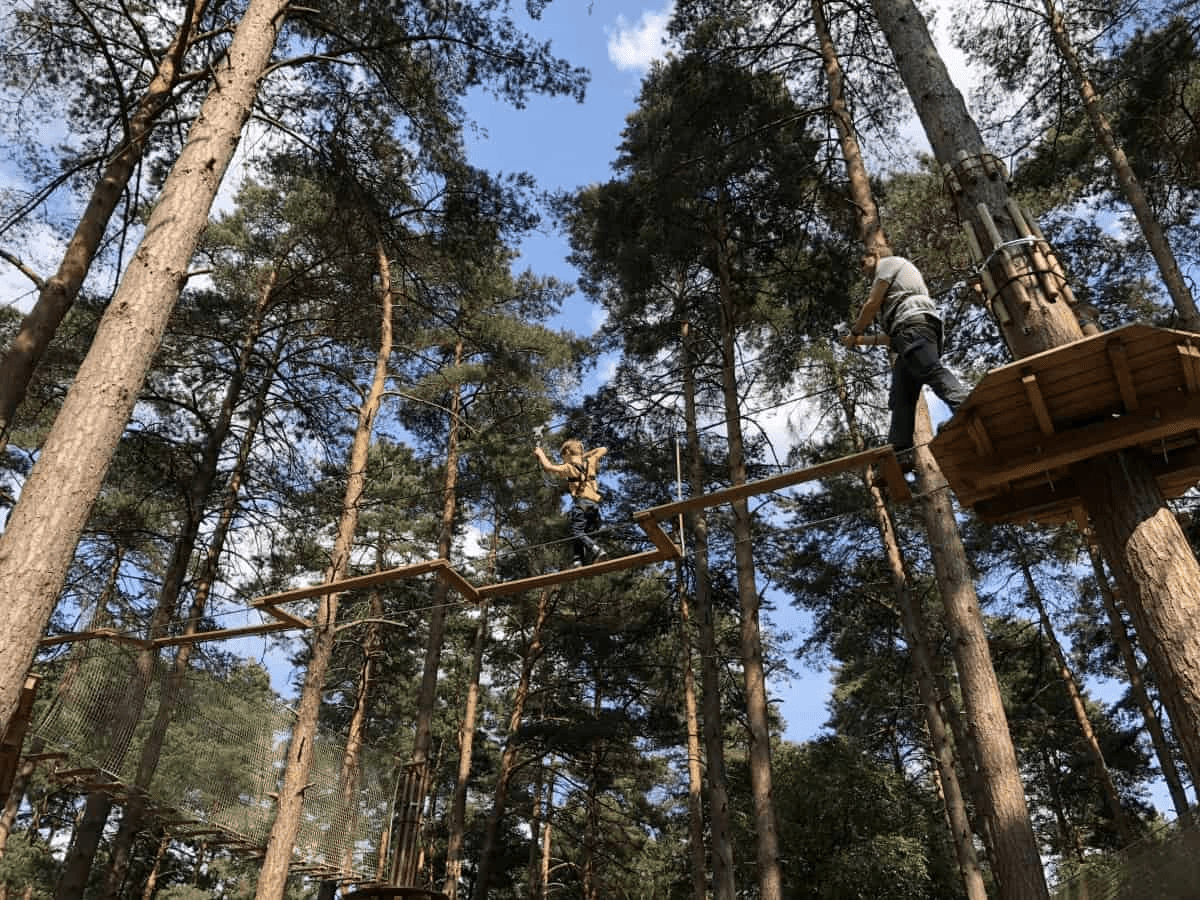 ---
Circus School
Believe it or not, there are a lot of circus schools in London and they make fantastic activities for all ages. Would you like to learn to unicycle? Be a clown? Take on the flying trapeze? Learning circus skills we always be a real adventure and such a rewarding experience too. I always love seeing people practicing flying trapeze at the Gorilla Circus Flying Trapeze School in Regents Park.
---
Lee Valley VeloPark
Cycle at Lee Valley VeloPark on Queen Elizabeth Olympic Park in London. You can choose from cycling the track in the iconic velodrome, racing on the road circuit, tackling the mountain bike trails or jumping and bumping on the berms of the BMX track. You can take on four different cycling disciplines in one location plus there's a VeloStudio for fitness and training and sessions for children to learn to ride a bike.
---
Go Karting in London
Go karting is a fantastic activity to do with friends or colleagues and on a day or night out. There are so many go karting venues across London with indoor and outdoor tracks and even ones in the dark with neon lights everywhere!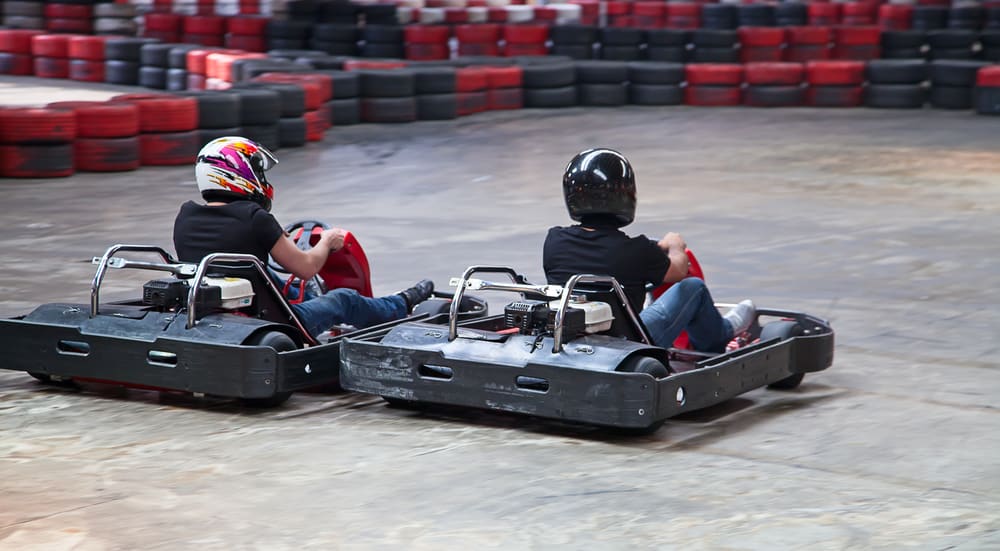 ---
Parkour
If you truly want to try something new, Parkour Generations can help you learn parkour – or freerunning. Also known as Art du Deplacement, you can move across so much different terrain by running, jumping, climbing and using quadrupedal movement. Find out more here.
---
Ninja Warrior
The Ninja Warrior show is great family entertainment which is both inspiring and aspirational, so who wouldn't want to try being a Ninja Warrior for an afternoon? Featuring so many activities and obstacles from the show, it's something that the whole family will love but also perfect for couple or groups of friends.
---
Trampolining in London
Oxygen Freejumping and Flip Out have fantastic venues in London where you can get your bounce on and have a great time jumping, bouncing and having a great time with your friends and family.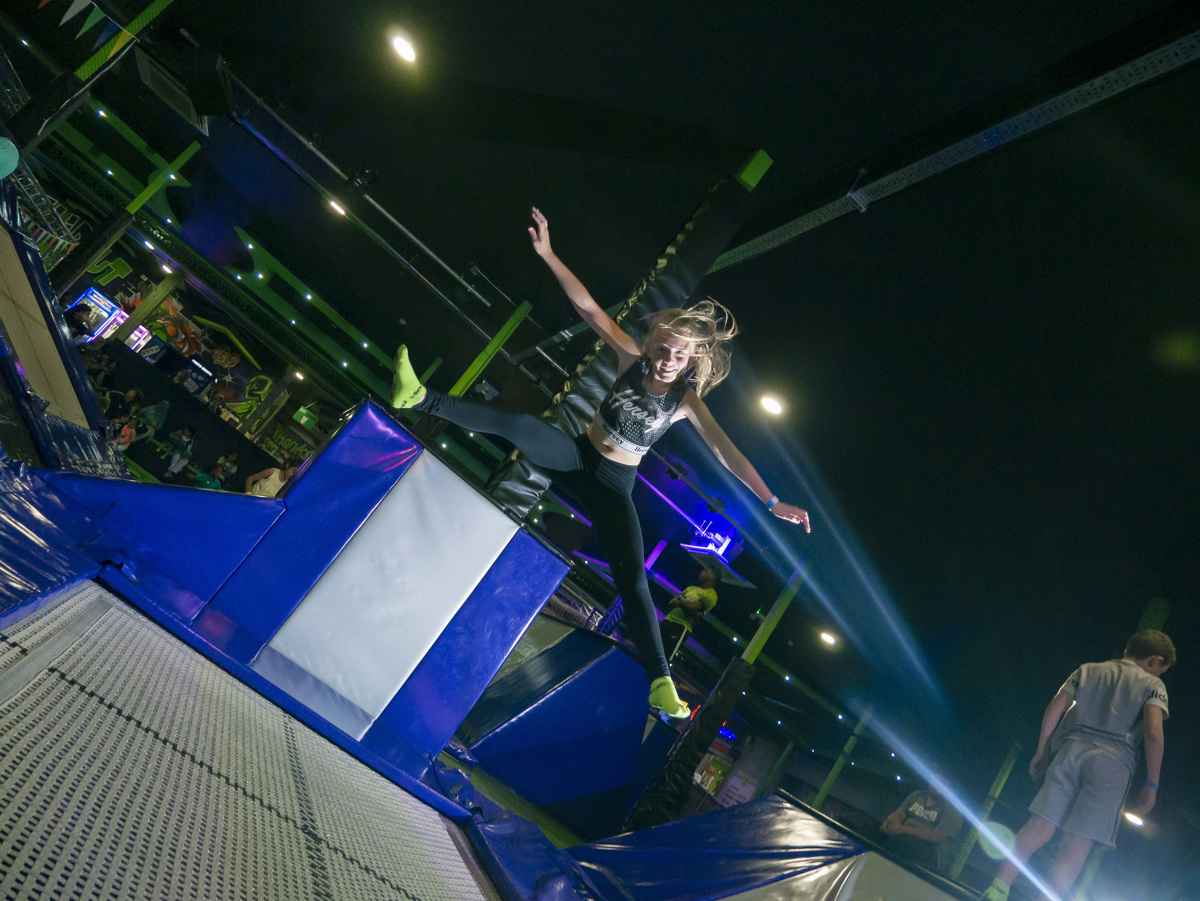 ---
Sleep on the Golden Hinde
A fantastic adventure that we had as a family was our experience sleeping on the Golden Hinde. A replica of St Francis Drake's ship, we got to be sailors for the night, learning about the history of the Golden Hinde and even eating, drinking and sleeping on board. A really immersive adventure!
Read about our Golden Hinde experience here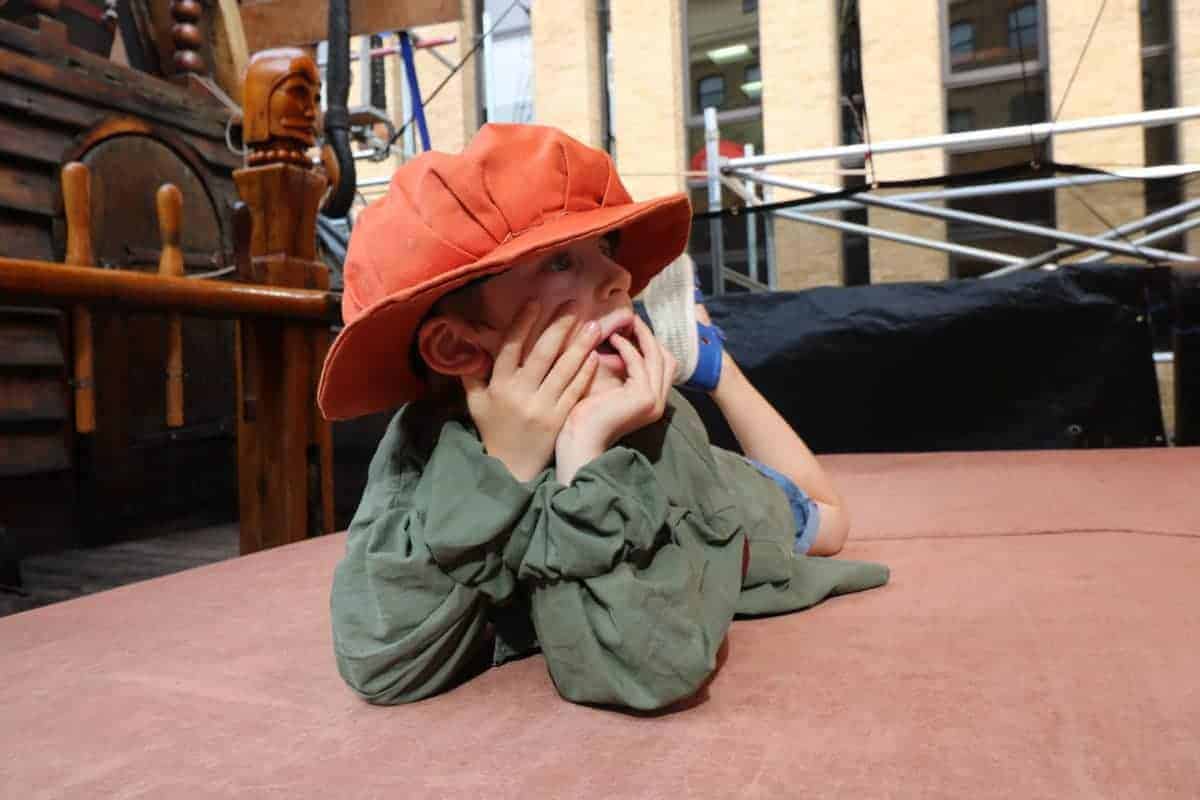 ---
Sleepover at Natural History Museum
If sleeping on a ship isn't the thing for you, then why not have a sleepover at the Natural History Museum? There are Dino Snores experiences for kids, families and even grown ups, where you can go wild during a night of fun and games at the Museum. Sleep in the iconic Hintze Hall beneath the blue whale, enjoy a delicious dinner and take part in awesome activities too.
---
Sleepover at Science Museum
You can also join one of the Science Fiction Astronights at the London Science Museum where you can enjoy a night of exploration among the museum's most iconic objects in the latest Science Fiction immersive experience.
---
Indoor Skydiving
Indoor Skydiving is another great adventurous activity that you can do in London. Get a realistic skydiving experience at great venues across the capital, with no plane in sight!
---
Horse Riding in Hyde Park
Horse riding is a wonderful activity – and you can even get in the saddle in Hyde Park! Hyde Park Stables offer horse riding lessons and simple horse rides in one of the most famous areas in the world.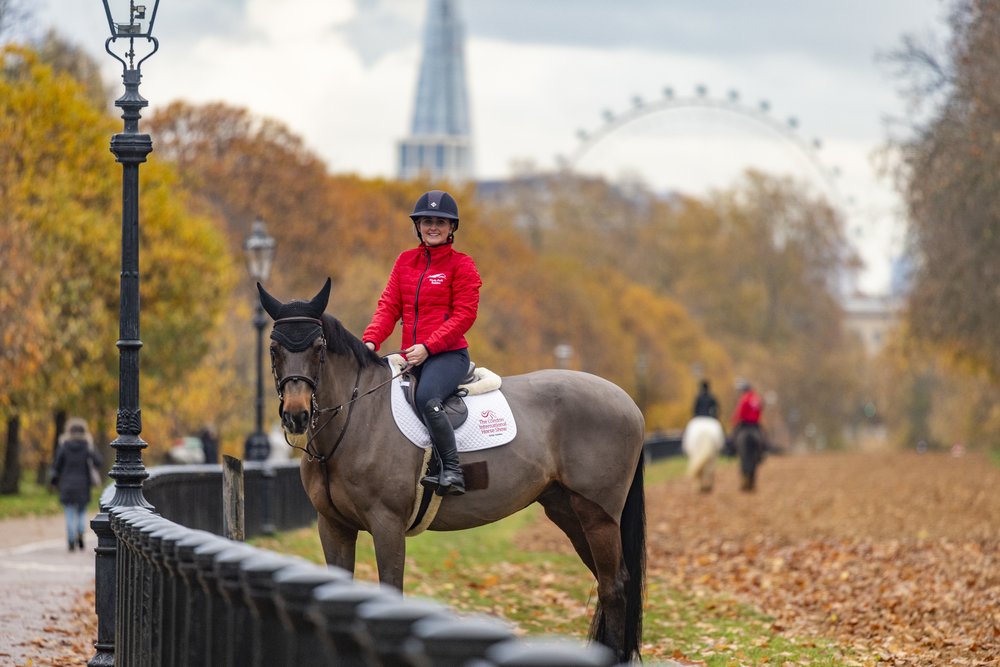 ---
Hampstead Heath Swimming Pond
For a completely different kind of adventure, why not do some wild swimming in Hampstead Heath? Mud, ducks and a glorious experience! It's definitely something different and with a mixed pond as well as separate mens and womens ponds, there's a space for everyone. Find out more here.
---
Roller Ski
If you'd like to try a new sport, something active and exciting, then why not give rollerski a go? A cross between roller skating and cross country skiing, it's great fun and easy to pick up. We've seen people on rollerski lessons in the London parks and it always looks like a fantastic way to pass the time!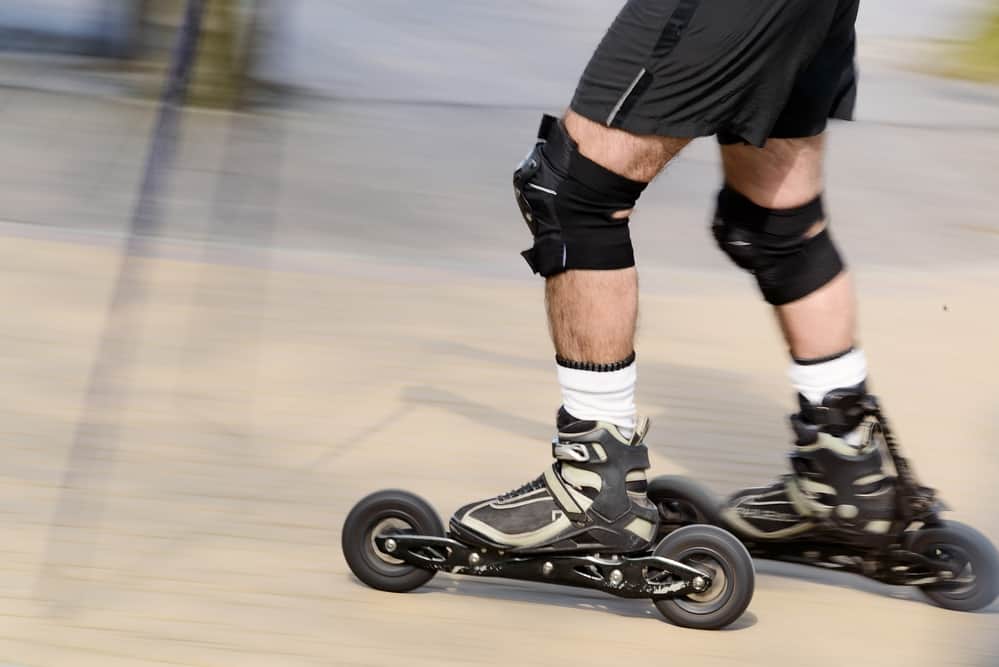 ---
Have a VR Experience
VR is getting more and more popular and there are so many different types of VR experiences available. You can play arcade games, try different sports, race cars or do escape rooms. DNA VR and Otherworld VR are two great London options.
---
Ball Pits for Adults
Yep, you read that right. Have all the joy of a ball pit as a grown up thanks to Ballie Ballerson in Shoreditch. The ball pit and cocktail bar makes for quite an experience!
---
Go on a Mission!
Urban Missions and Treasure Trails offer exciting walking tours of London, where you solve clues and challenges with the answers right there in your surroundings. A great value adventure on the streets of London with so many different themes available. You could see Buckingham Palace, Covent Garden, Tower Bridge, the London Eye and so many other sights on your travels.
Read our review of Treasure Trails here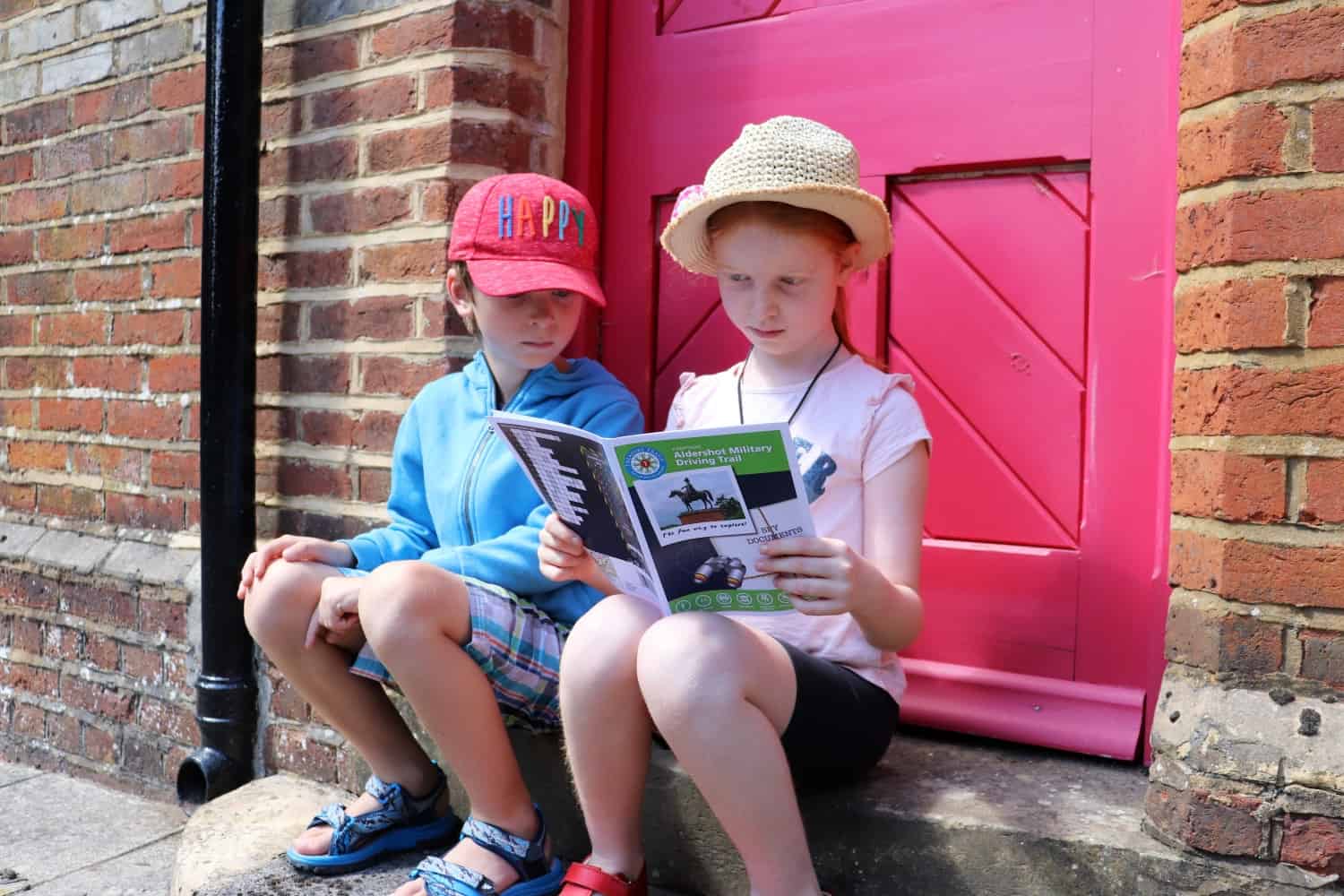 ---
If you're looking for an adventurous place to stay in London, Hotel Sunborn London at the Royal Victoria Dock is one of the most innovative hotels in London. It's a beautiful ship and a fantastic place to stay.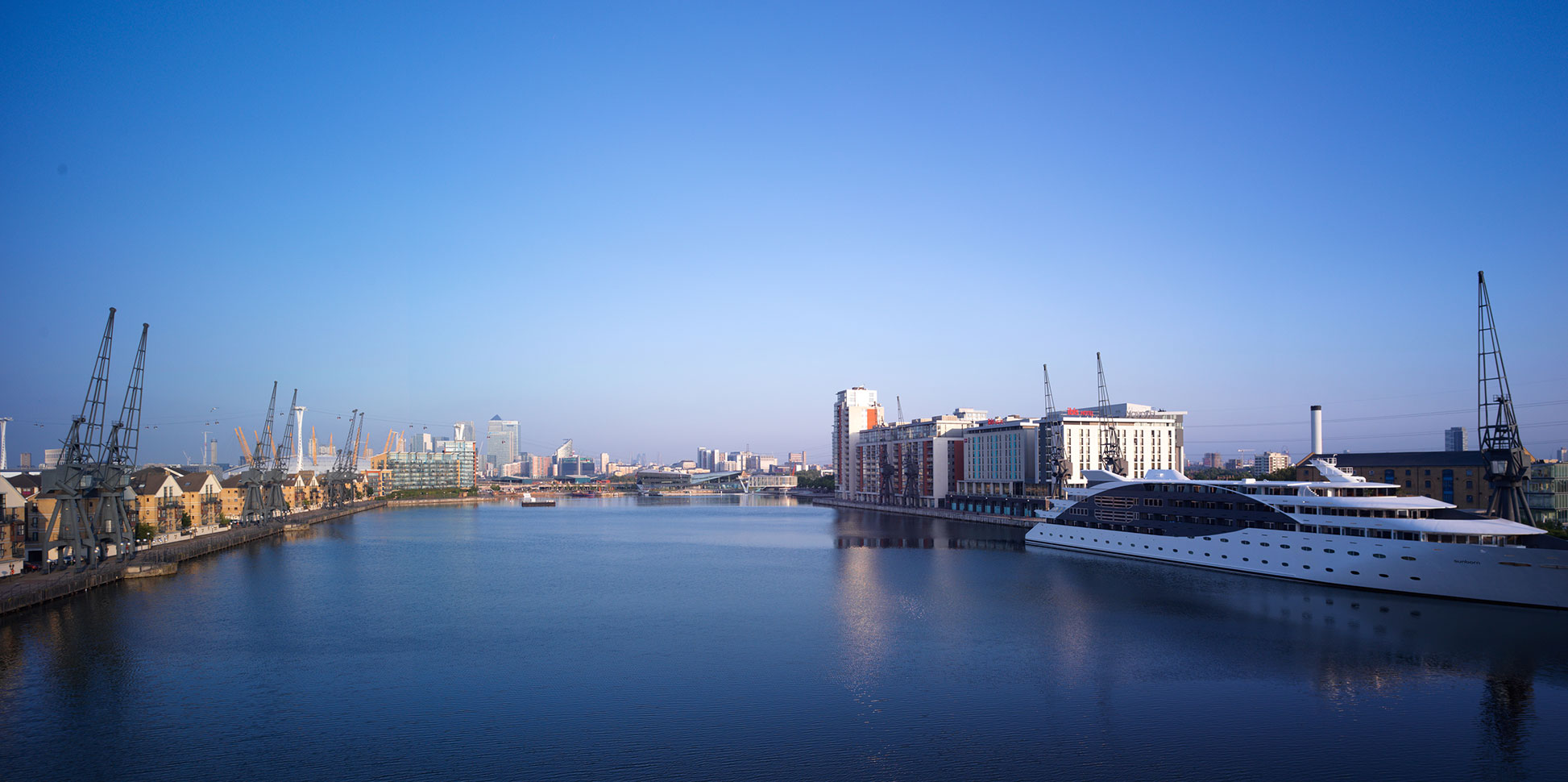 So there you have so many London adventures. Whether you're planning a day trip to London or a weekend away, I hope this has given you some inspiration with indoor and outdoor activities. Sadly, the Vertical Chill ice climbing experience has closed but if I find anything similar I'll let you know. And, if I've missed your favourite London adventure off the list please do get in touch and let me know. I'll add more on as I come across them.
If you're looking for more London inspiration, these posts may help: