On our summer mini break in London, we decided to visit the world famous Natural History Museum. Located in South Kensington alongside the Science Museum and Victoria & Albert Museum, the NHM is a place that we all know having visited a few times in the recent past. We also know it from our favourite movies such as Paddington.
The Natural History Museum during the pandemic
Pre-booking our tickets was essential as the Museum is still limiting the number of visitors, something which we welcomed. There was a sign outside when we arrived saying that no more walk-up tickets were available, but as we had already booked, our entry was guaranteed.
Face mask wearing is encouraged for those able to do so, and it was good to see staff inside setting a good example by wearing masks. Even though visitor numbers are currently limited, there were still quite a few visitors in the galleries and at pinch points throughout the building.
Food and drink at the Natural History Museum
As it was lunch time when we arrived, we found our way to the café which was handily next to the side entrance we had arrived at on Exhibition Road. There was a reasonably priced selection of proper hot meals, salads, soups, baguettes, drinks and cakes. There was a decent selection for younger visitors too, with fun lunch boxes available.
As we normally enter the museum via the main entrance and straight into the Hintze Hall, we got to explore a different part of the museum first, the Red Zone. This is themed around the changing history of the Earth and features volcanic rocks, meteorites and even an earthquake simulator, showing what it was like during the 1995 Kobe, Japan earthquake. You find yourself in a little supermarket setup with CCTV monitors of the actual earthquake as the ground beneath your feet literally shakes.
As we followed the exhibit around, there were many interactive elements encouraging discovery and learning in a fun way. There were plenty of hand sanitiser stations around with staff cleaning popular exhibits regularly. We went at the children's pace throughout and focused on sections that caught their interest.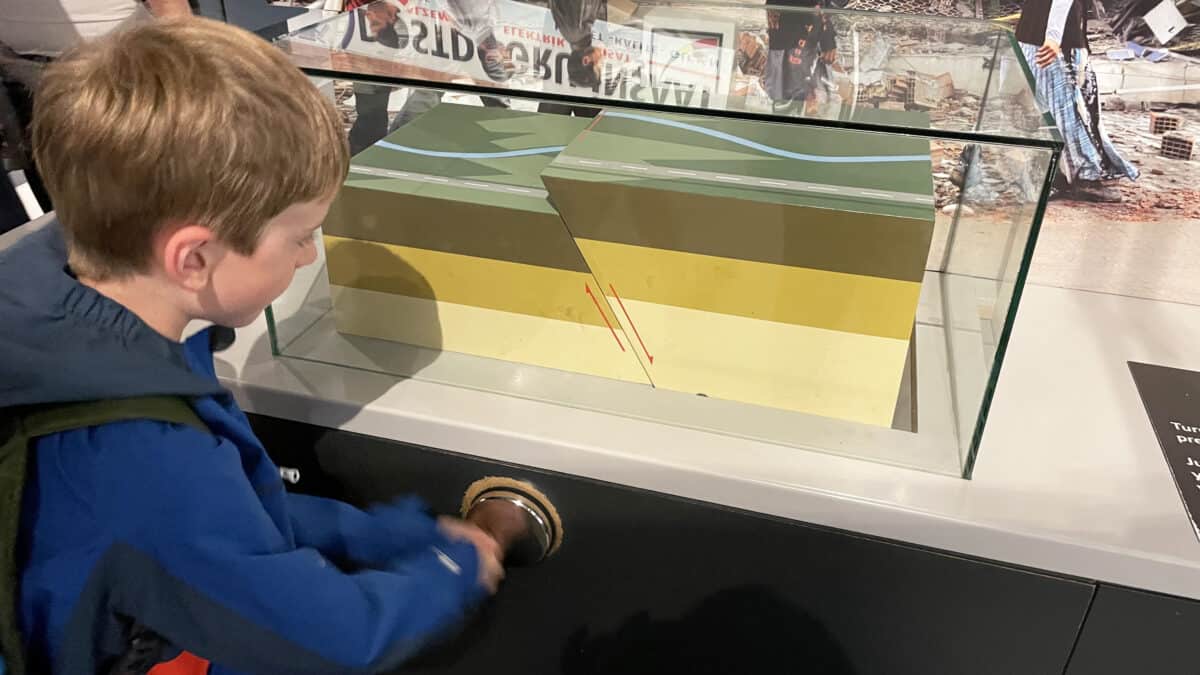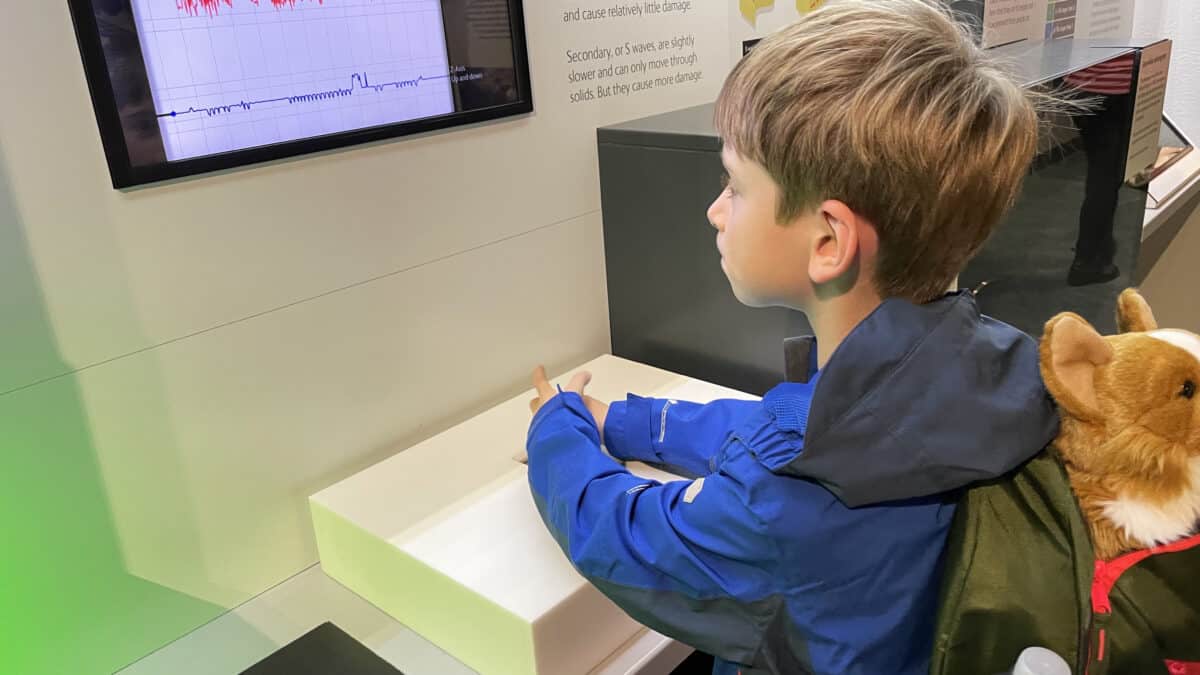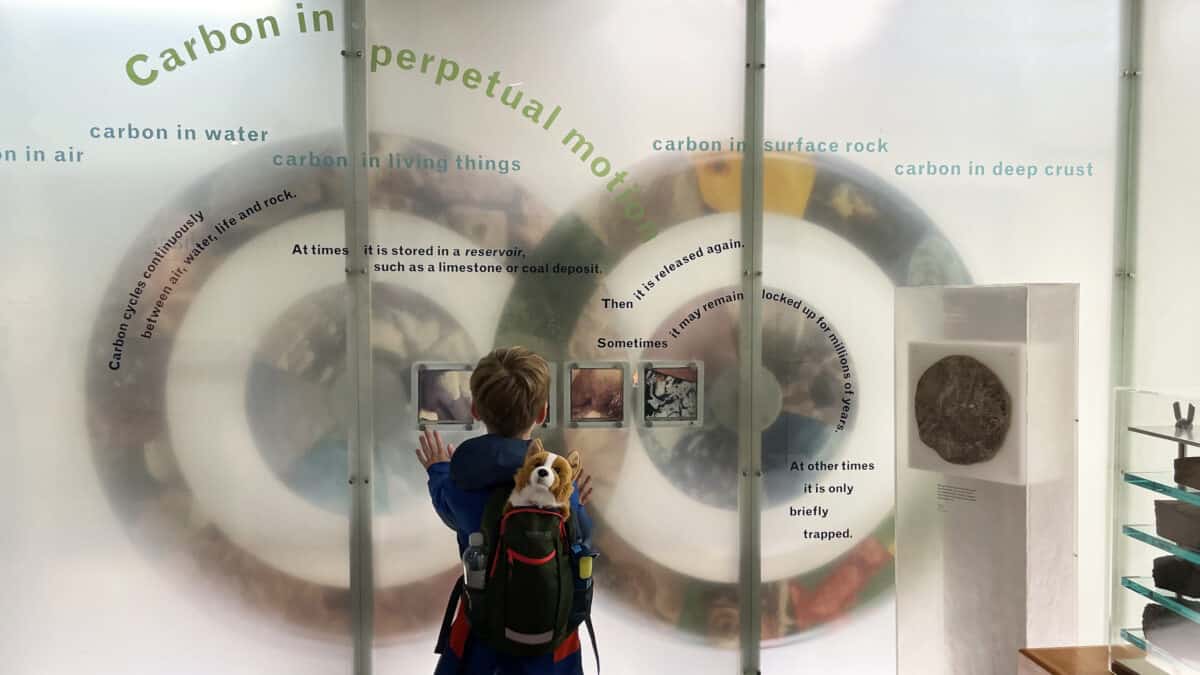 We made our way around the galleries and soon found ourselves in the familiar territory of the magnificent Hintze Hall, now with a Blue Whale skeleton called Hope hanging from the ceiling whilst Dippy the diplodocus is on a national tour.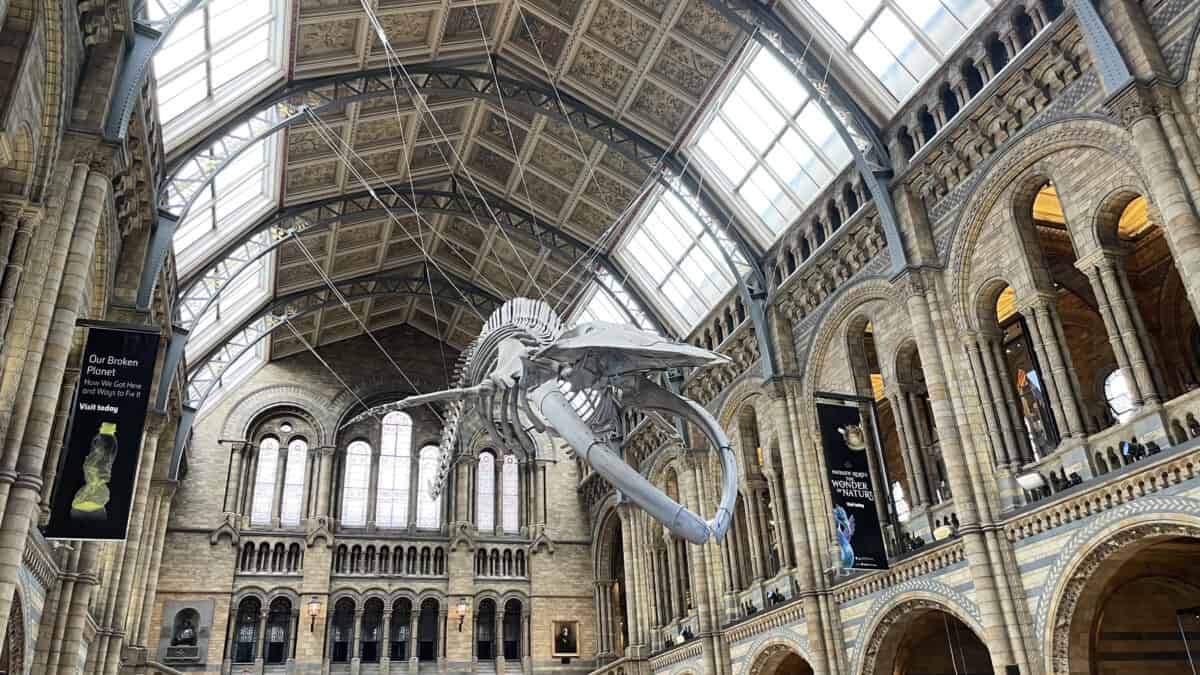 Hintze Hall has the Green and Blue Zones coming off it, and the Green Zone follows the theme of the evolution of the planet and includes examples of creepy crawlies, minerals, birds and also fossilised marine reptiles. The Blue Zone is dedicated to diversity of life on the planet which includes an awesome walk through dinosaurs interactive experience, with a gigantic animatronic Tyrannosaurus Rex to discover.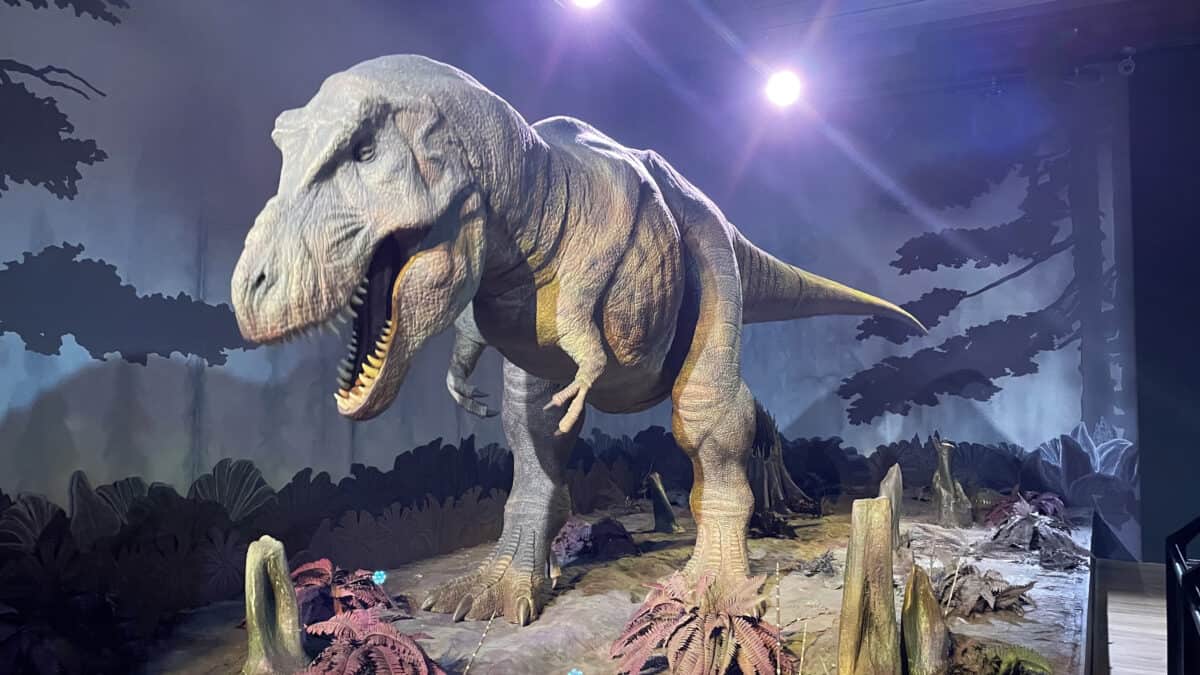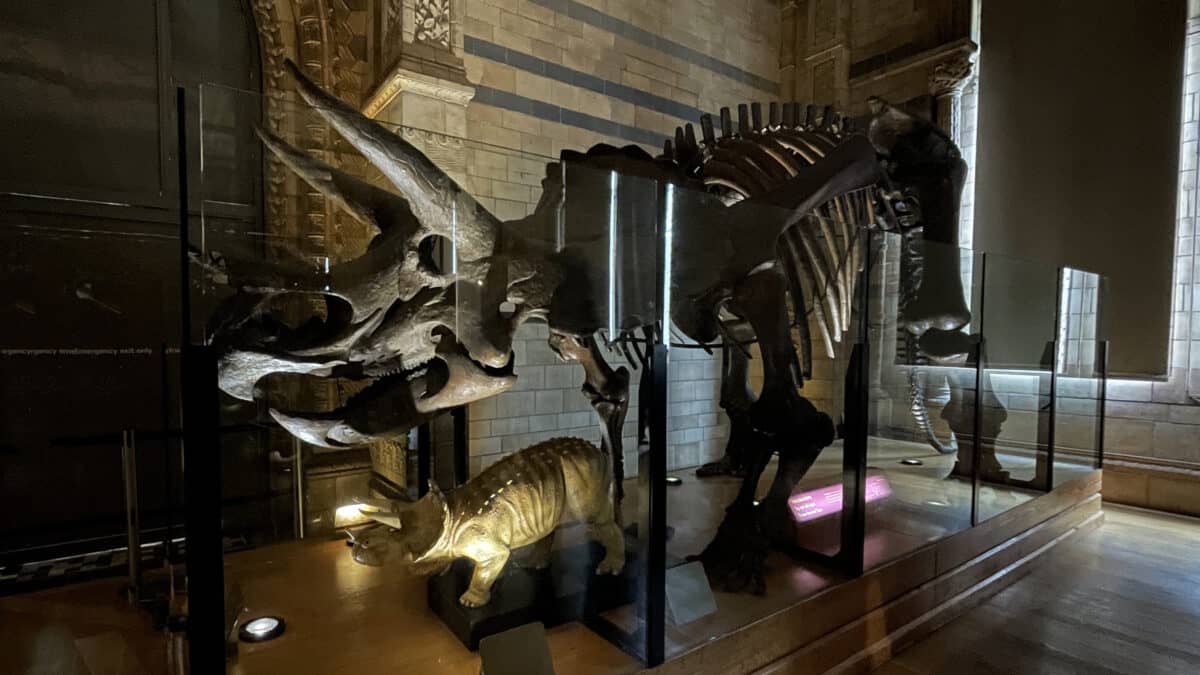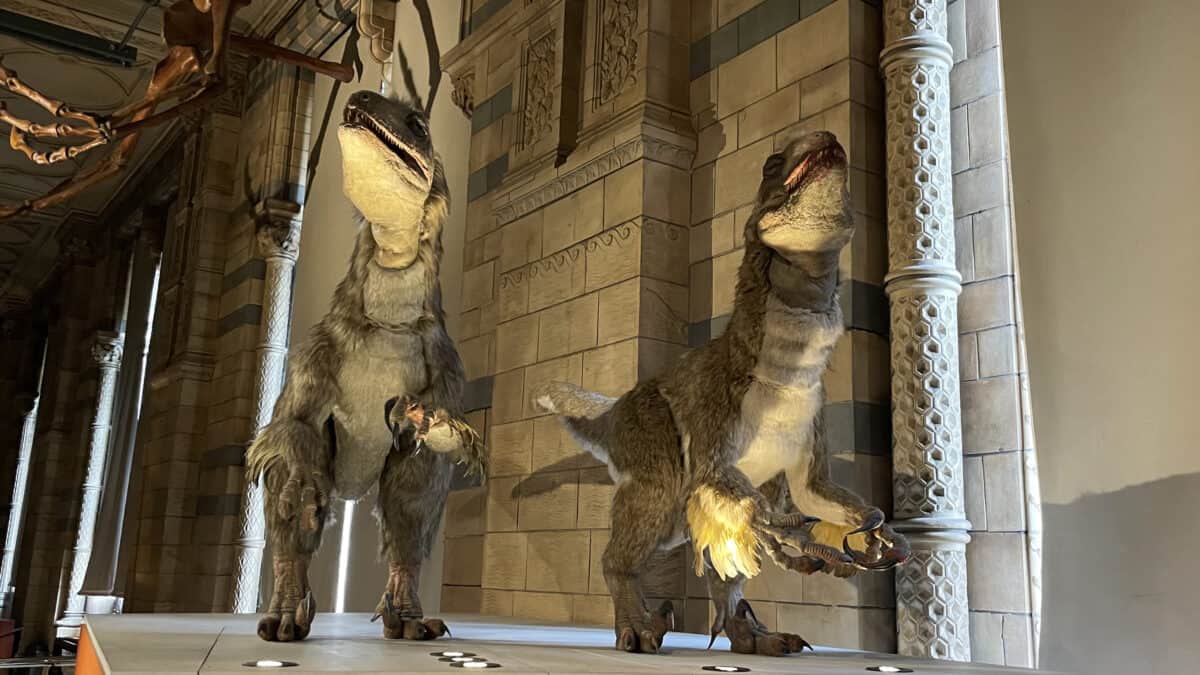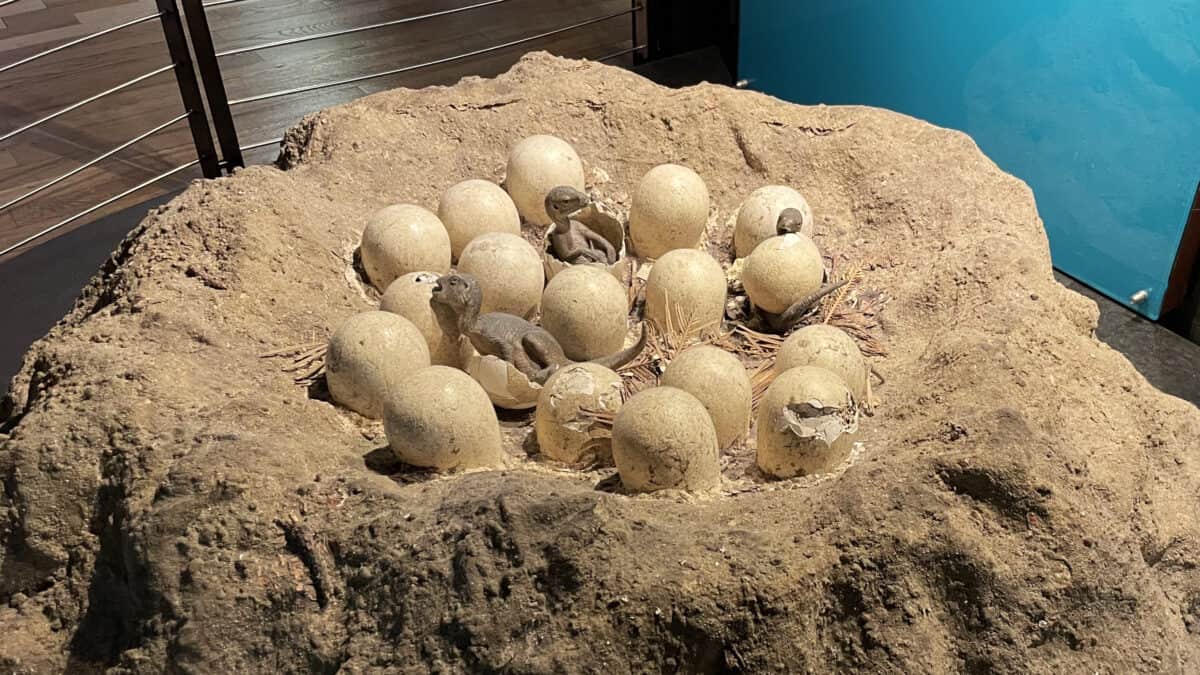 The Blue Zone is also home to specimens of many different mammal species, some now extinct. Although many of the exhibits are old and were once living creatures, the NHM have made it a point in recent years to not collect specimens of actual creatures purely to add to the collection. Although it can be quite sad seeing stuffed animals that were once living, it is important that examples of species are preserved to document what once was.
Although we didn't visit on this occasion, the Orange Zone allows the public to see science at work and is where the research happens at the Natural History Museum. There are spaces for relaxation and contemplation amongst the Wildlife Garden and Darwin Centre.
Even though we have visited a few times since having children, we still haven't seen all that the Natural History Museum has to offer, it realty is that big! If you ever find yourself in London with some time to spare, see if there are tickets available and go, even if it's only for an hour or two. You could spend a week there and not see it all. We always look to visit if we are in town and have a few hours to spare. With the Science Museum next door the two are a great way to spend a day in the same area of London, just a short walk from Kensington Gardens.
Find out more and book tickets over on the Natural History Museum website.
You can see a video of our time at the Natural History Museum here: