On our recent holiday to the lake district we had a spare day to explore some of Cumbria and decided to go to Muncaster Castle as the drive would take us through the middle of the lakes. We hadn't banked on it being the wettest day of our holiday but, being British and used to the weather, we set off anyway!
What is Muncaster Castle?
Historic Muncaster Castle has been home to the Pennington family and their relations for over 800 years and is surrounded by beautiful gardens, amazing views, a maze and a Hawk and Owl Centre is also on the grounds.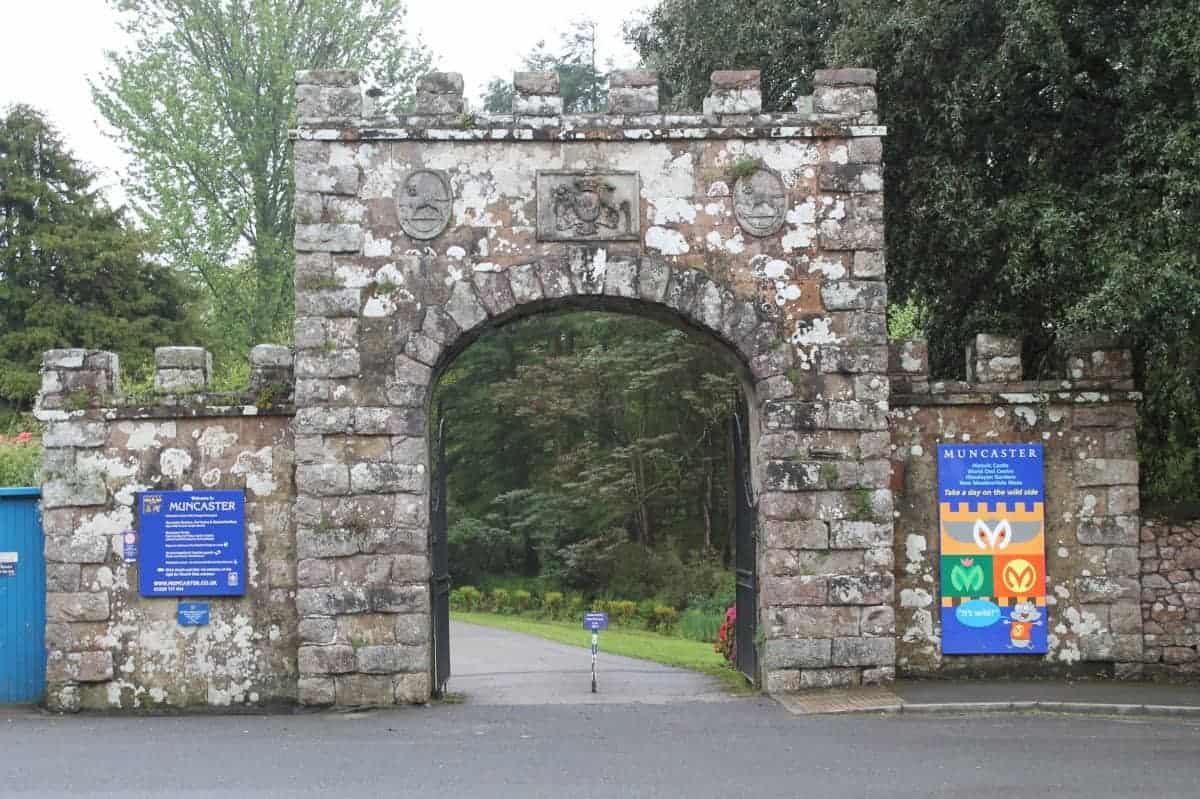 What were our first impressions of Muncaster Castle?
One thing we weren't prepared for was the half a mile walk after buying our tickets at the admission hut. This walk was lovely – through the Muncaster Castle gardens and searching for fairy doors in the trees but in the pouring rain and with children with tired legs it meant by the time we even saw the castle the kids were exhausted. But we ploughed on!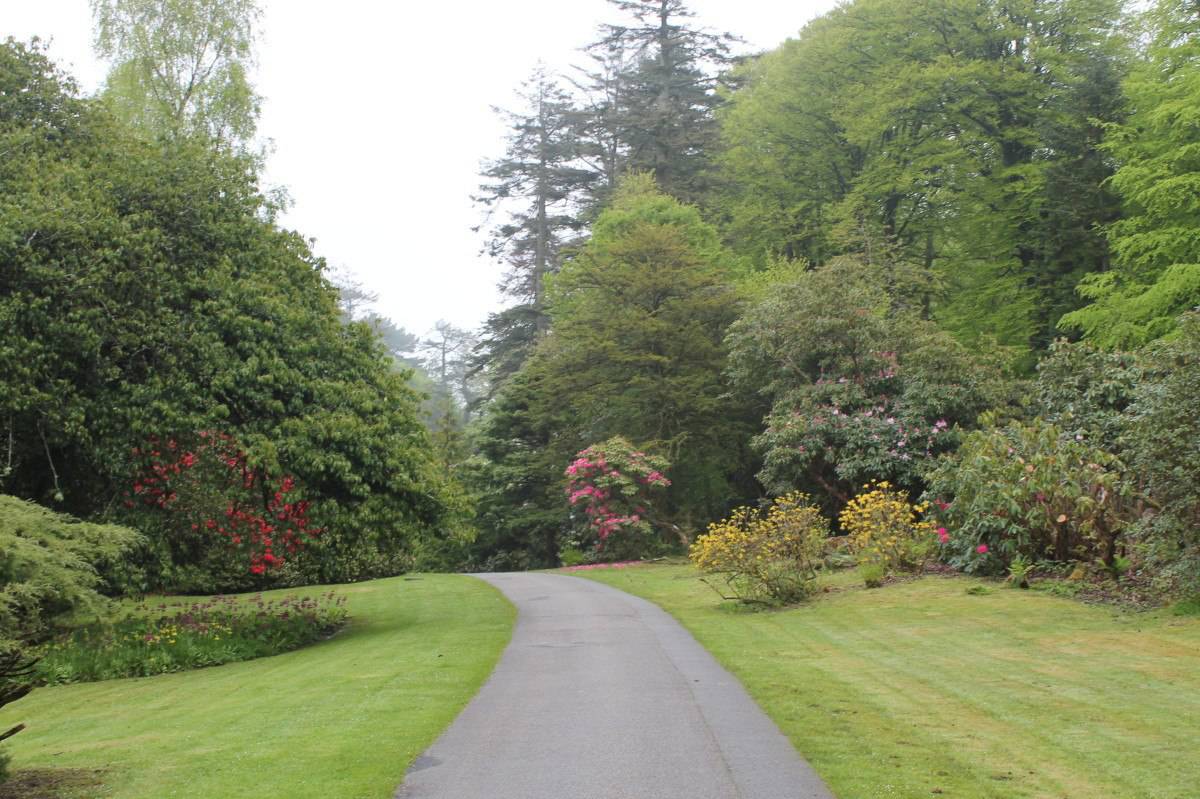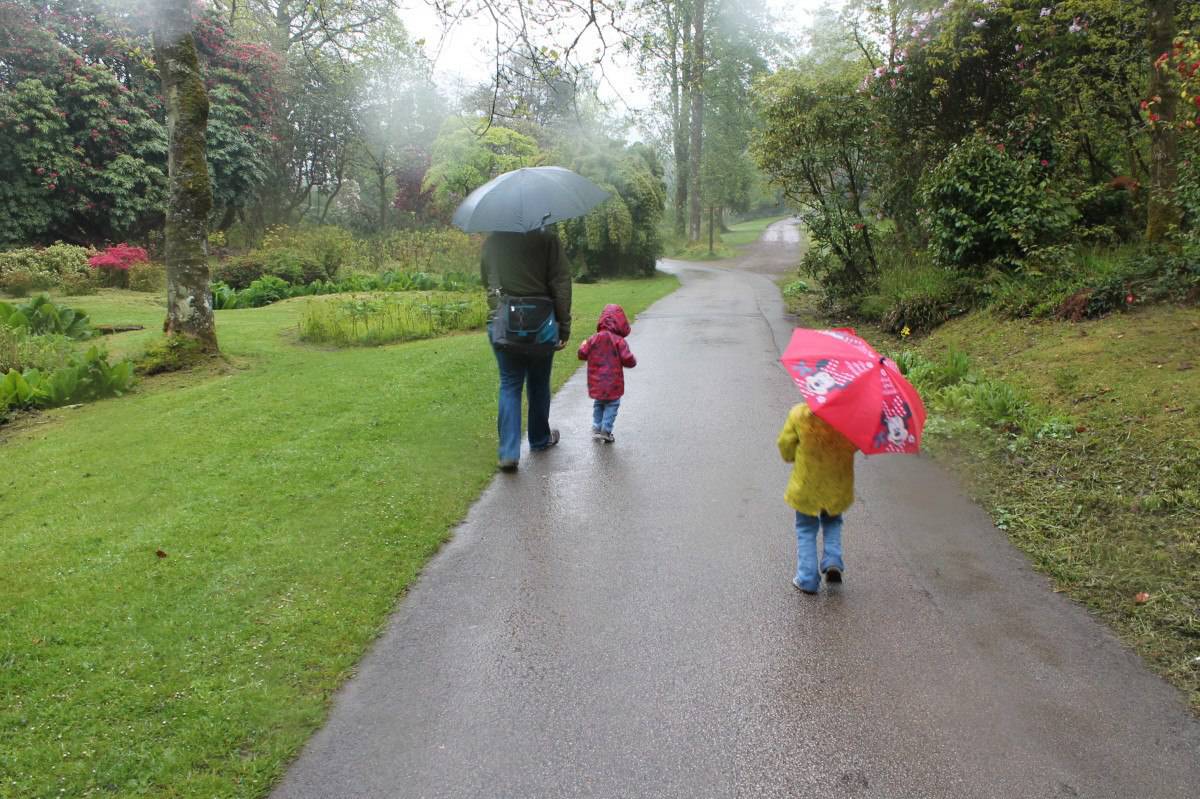 What is the Muncaster Castle play area like?
The grounds have a lovely adventure playground – which was too wet for us to play in. A wild flower garden complete with insect habitats and so many little bridges, pathways and gates that the grounds are truly beautiful whatever the weather.
Outside the front of the castle there are a couple of canons that the children enjoyed playing on and looking at. The inside of the castle was quite impressive, set out like any stately home but with stories of ghosts in the past. We whizzed through the castle as the children weren't interested in it and went in search of lunch.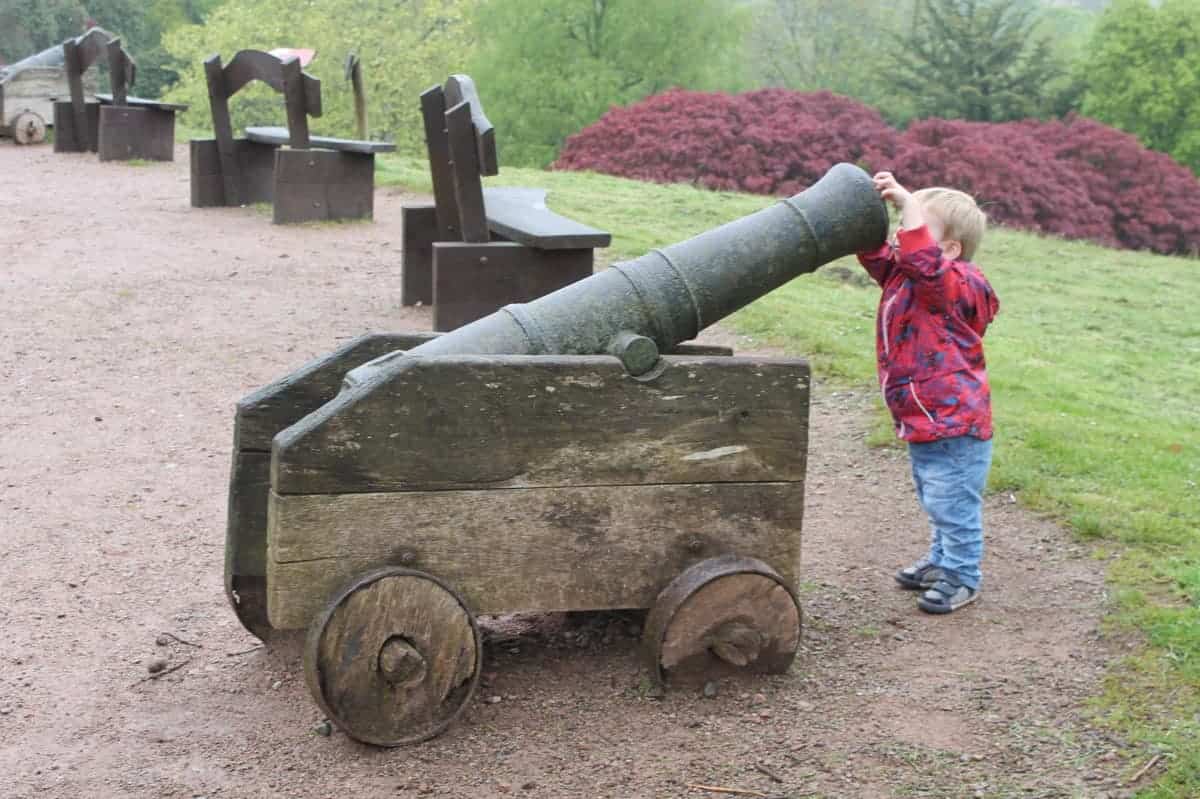 Muncaster Castle has a stable yard that is home to a cafe, gift shop and toilets – a welcome break out of the rain. We had tea and cake in the cafe and a potter round the shop before going to look at the Hawk and Owl Centre.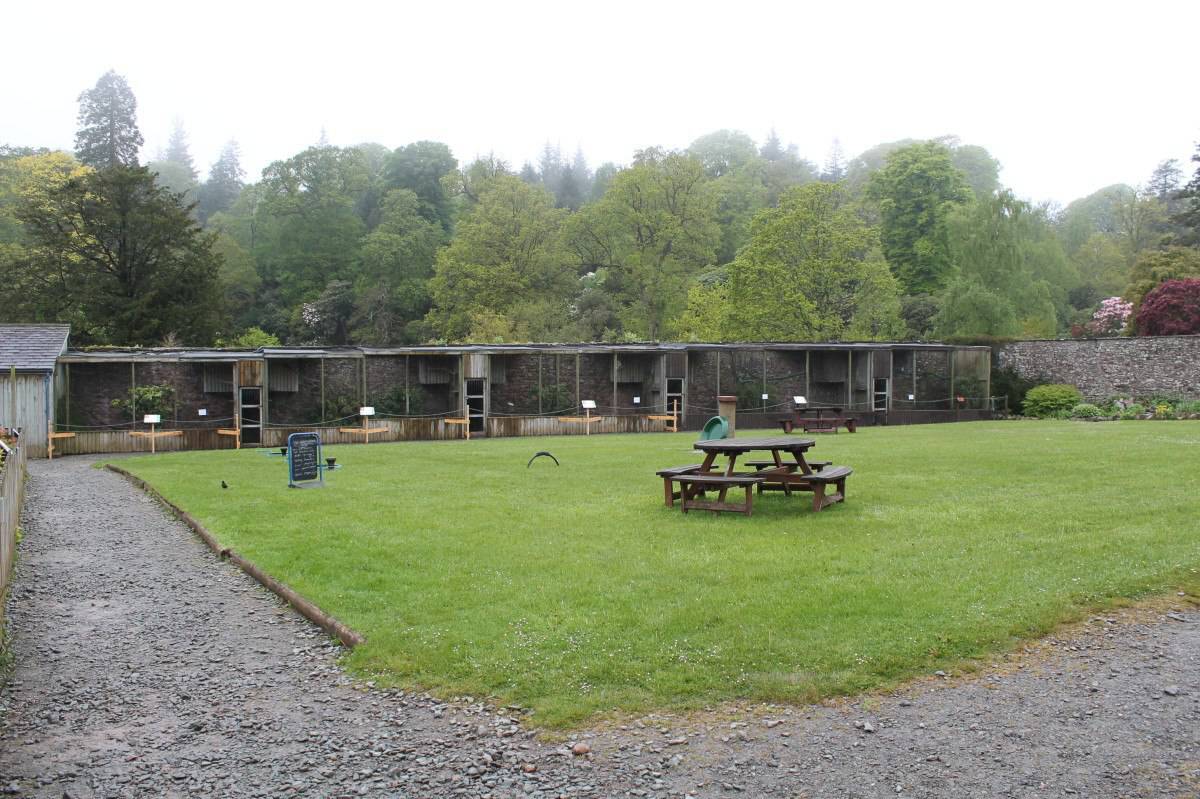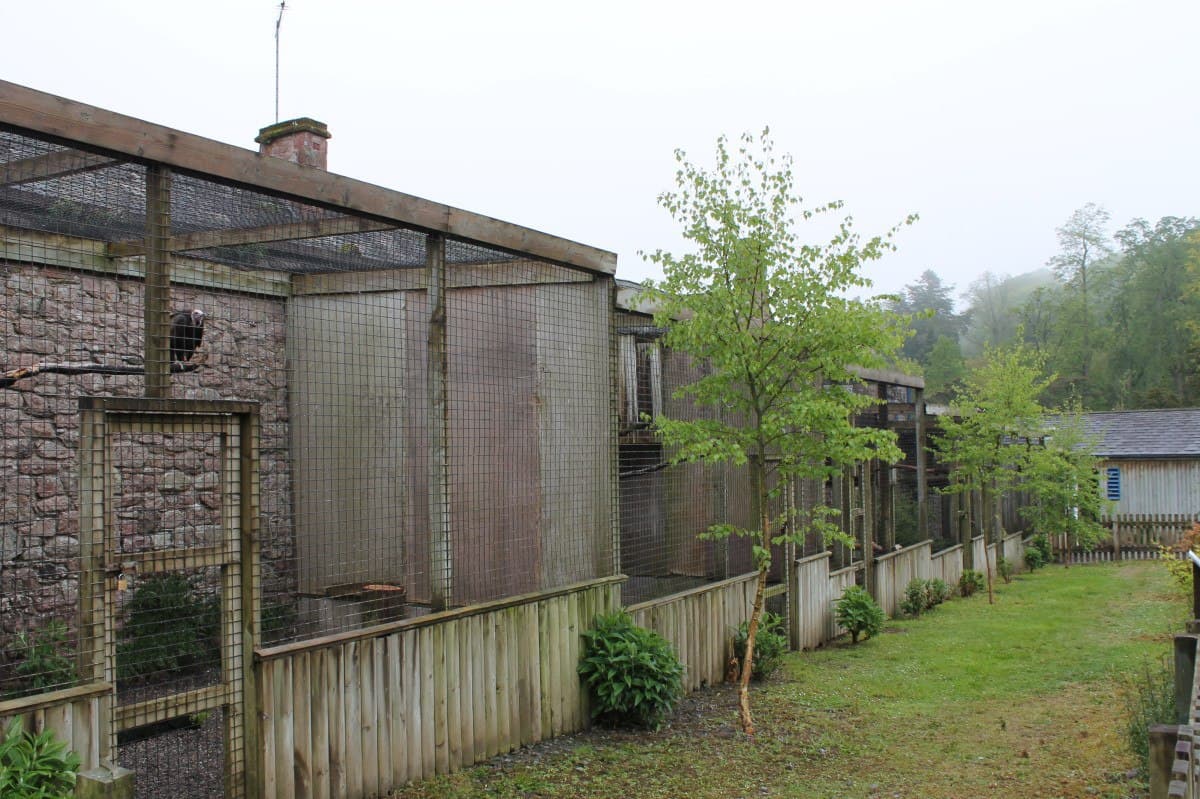 The Hawk and Owl Centre is a collection of aviaries housing owls, hawks and other birds. They all have lots of room and the children loved looking at them all – especially when the birds made noises at them. From the Hawk and Owl Centre we went back to the castle to watch a hawk and owl display where bird handlers showed us the birds in action – unfortunately we had to leave part way through as the rain got too bad.
We missed the maze and headed home at this point but Muncaster Castle was still a lovely day out and a beautiful sight even with bad weather. If you're looking for a Cumbrian day out in nicer weather definitely pay a visit to Muncaster Castle. I am sure the views would be even better on a sunny day!