Disclosure: We were sent the featured products for the purpose of this post however all opinions are my own.
This post contains affiliate links and I may receive commission if you visit a link and buy something. Purchasing via an affiliate link doesn't cost you any extra, and I only recommend products and services I trust.
We love getting new games to play as a family and Spinmaster sent us some of their top games to try to help keep the children entertained at home. We couldn't wait to try something new to pass the time.
We love Spinmaster Games and were so excited about trying new games that were aimed at all ages, meaning there's something for every member of the family.
Baby Shark Fishing Game
The Baby Shark Fishing Game is for up to four players who compete in a fast paced frenzy to see who can catch the most baby sharks. There's an odd number of sharks so you will always have a clear winner and whilst playing the Baby Shark song plays which LP and Little Man loved.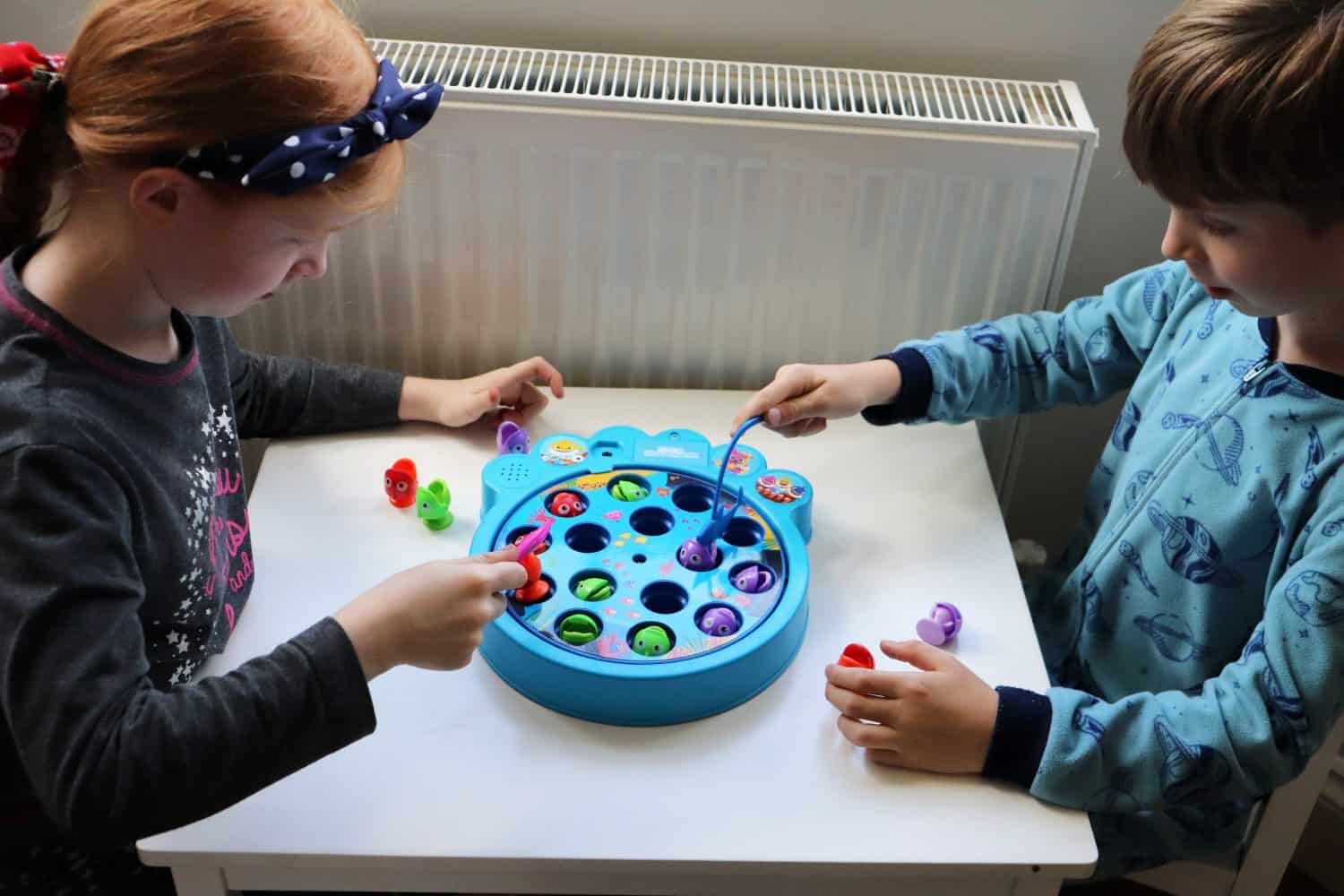 This is such a simple game to pick up and play, with each game lasting just a couple of minutes depending on the age and ability of the children playing. Even very young children would love this game – especially if they're fans of the Baby Shark franchise.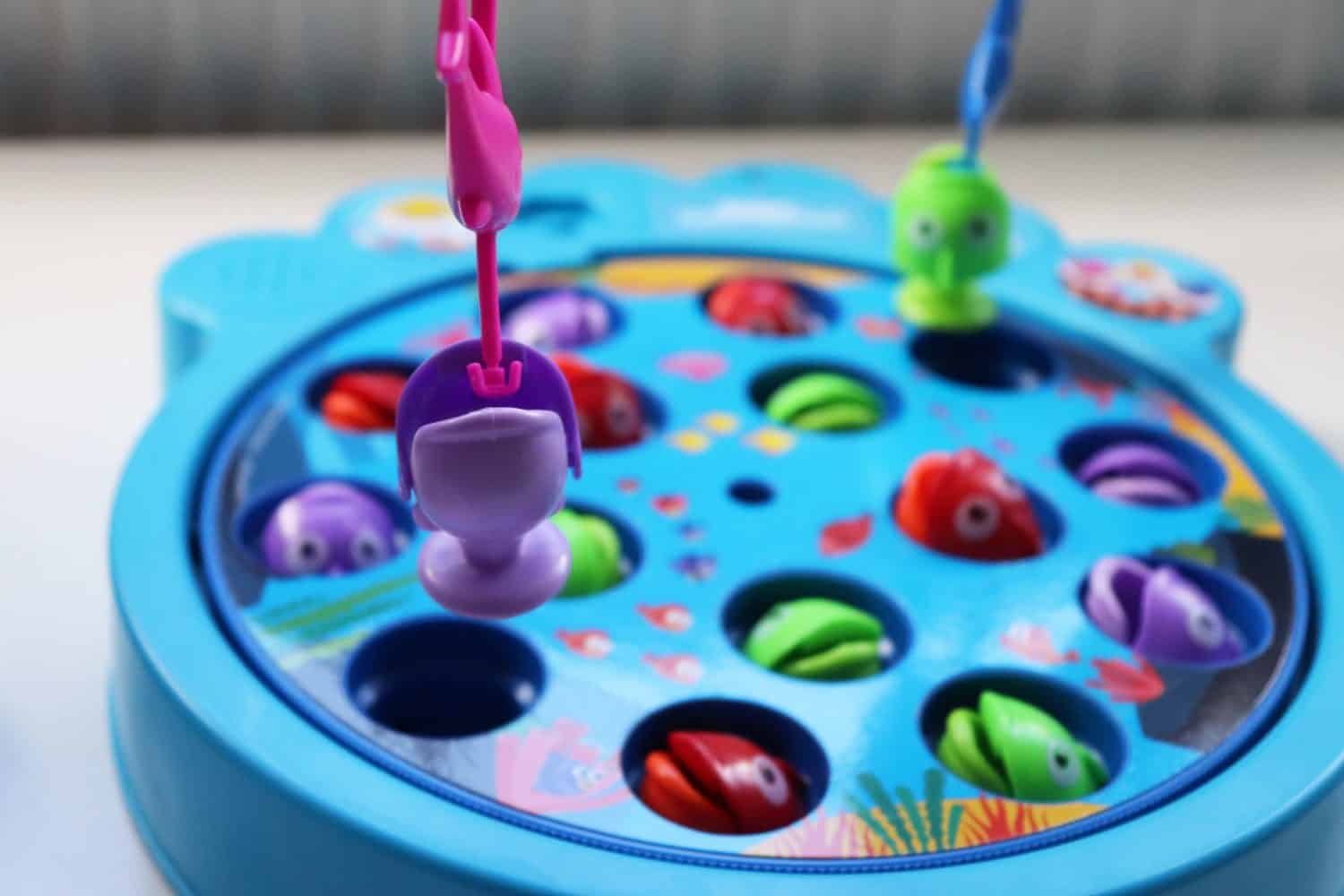 Otrio
I would say that Otrio is unlike anything we have ever played before but that wouldn't be completely true. Otrio is like a grown up version of naughts and crosses that the whole family can enjoy together.
The aim of Otrio is to get three in a row whilst stopping your opponents from getting three in a row. There are three different ways to win and it's a really fast paced but deep thinking game too.
This is the sort of game we love to play as a family. One we have to think about but where we can sit around the table playing it together. It's brightly coloured, well made and something we'll be enjoying for years.
Hedbanz
Hedbanz is simple fun that all children will love – and a lot of grown ups too! It's a game of logical thinking that will have children asking new questions, thinking differently and getting so animated in the process.
The aim of Hedbanz is to guess what the card is on your head band by asking whether it's an animal, a thing or a food. You then ask deeper questions with yes/no answers until you work out what exactly is on the card. LP and Little Man loved this game and I know it's one we'll be playing so often in the future.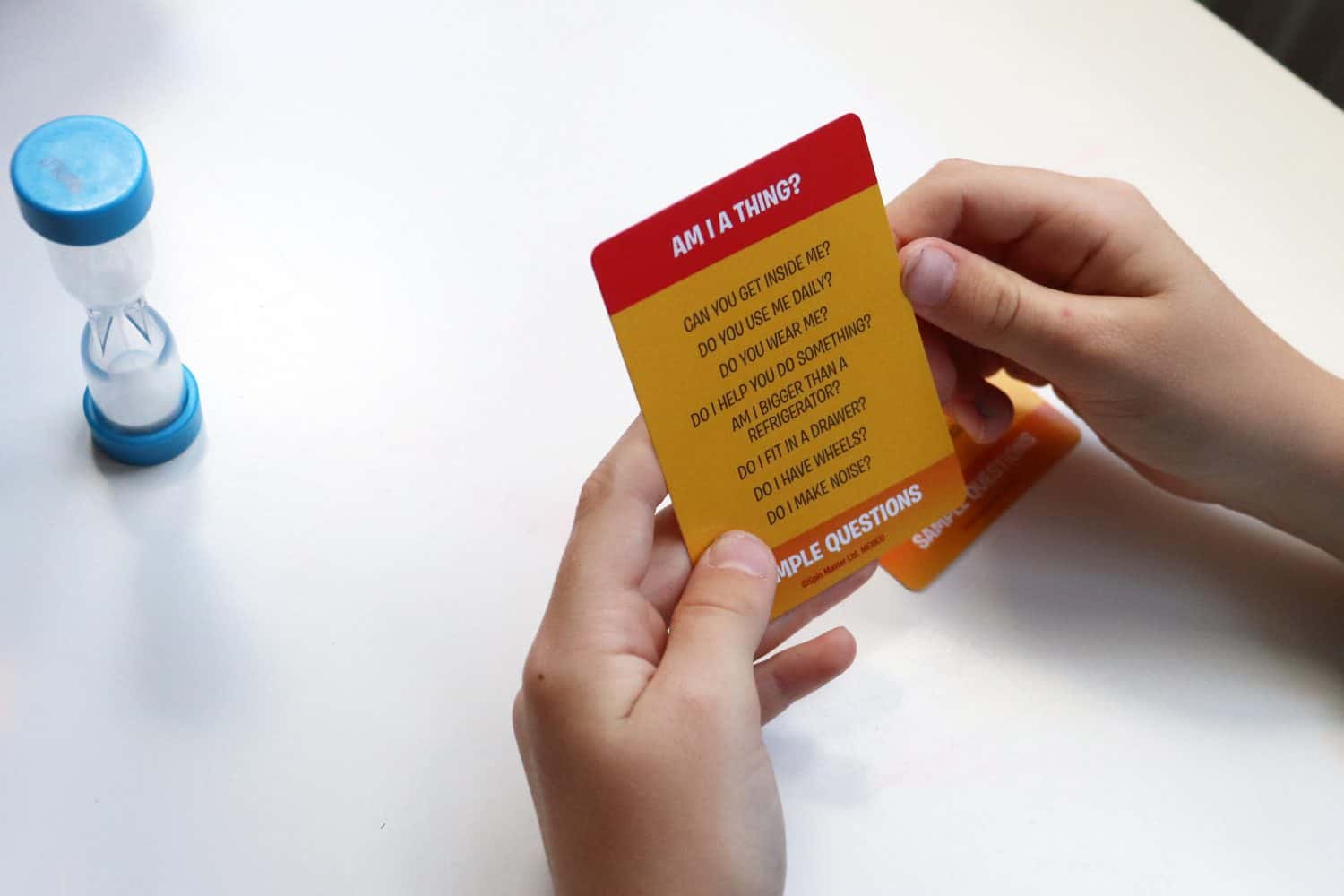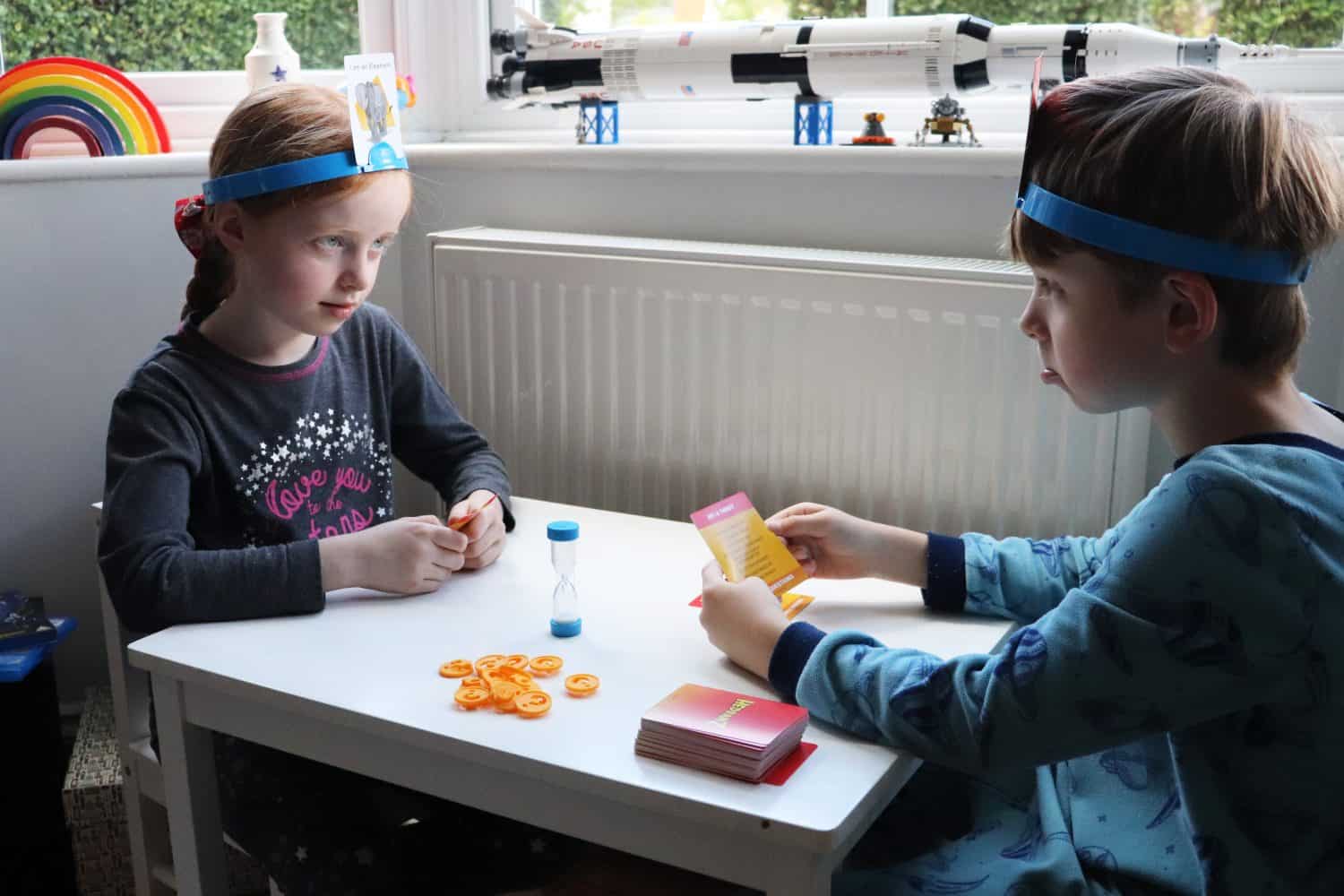 Jumanji – The Next Level
We haven't played many strategy games as a family because they tend to be aimed at older children. With Little Man turning 7 at the weekend we thought we'd give Jumanji – The Next Level a go as a family.
The instructions were definitely lacking in places and we found it tricky to work out what we were actually meant to be doing but I know with patience and perseverance – as well as clearer instructions – it would be a game we could enjoy as a family, working together to battle against different enemies whilst switching the character roles we're playing as.
Games are definitely a great way to keep the whole family happy when spending time at home and I know we'll be playing a lot more of them over the coming weeks and months. Upwords and Beat the Parents are next on our list!