Earlier this year when our planned trip to Bocketts Farm near Leatherhead in Surrey was cancelled LP decided that if at all possible she'd like to go there for her birthday. So that's what we did.
Our best friends met us there. We'd all booked tickets online in advance. It was really well managed with staggered time slots, animal feed to preorder online and a time slot given for soft play too.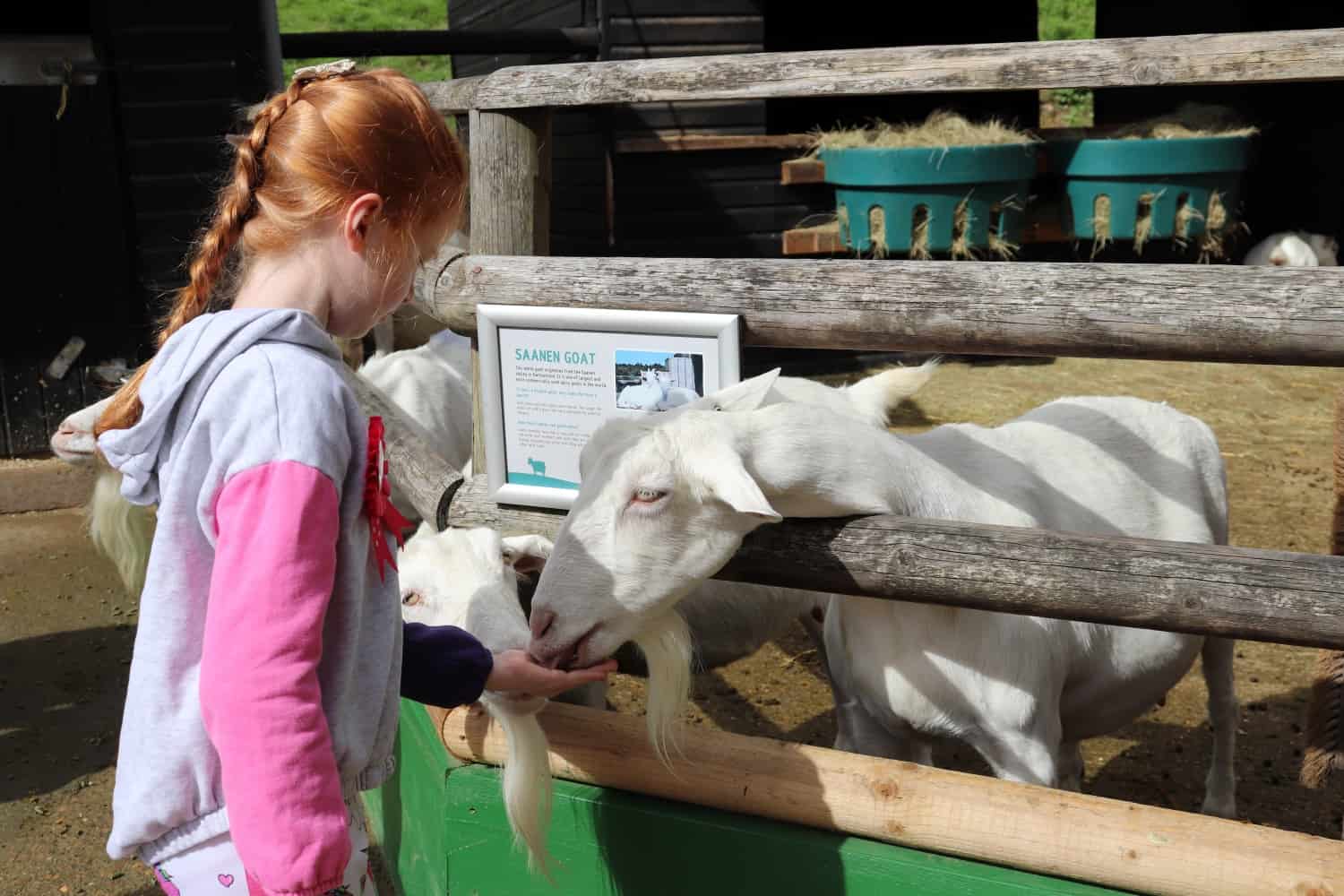 We were told that masks need to be worn indoors and so we kept our masks on for the first part of our day out – looking around the small animal enclosures at rabbits, guinea pigs and chipmunks!
There were so many places to wash your hands and get hand sanitiser plus it was easy to socially distance. We went outside and met some friendly horses and sheep before heading into a big barn.
The barn was full of goats, sheep, cows, alpacas and donkeys. The children loved the baby goats and it was nice to be able to feed some of the animals too. There were really clear signs up letting you know which animals not to feed.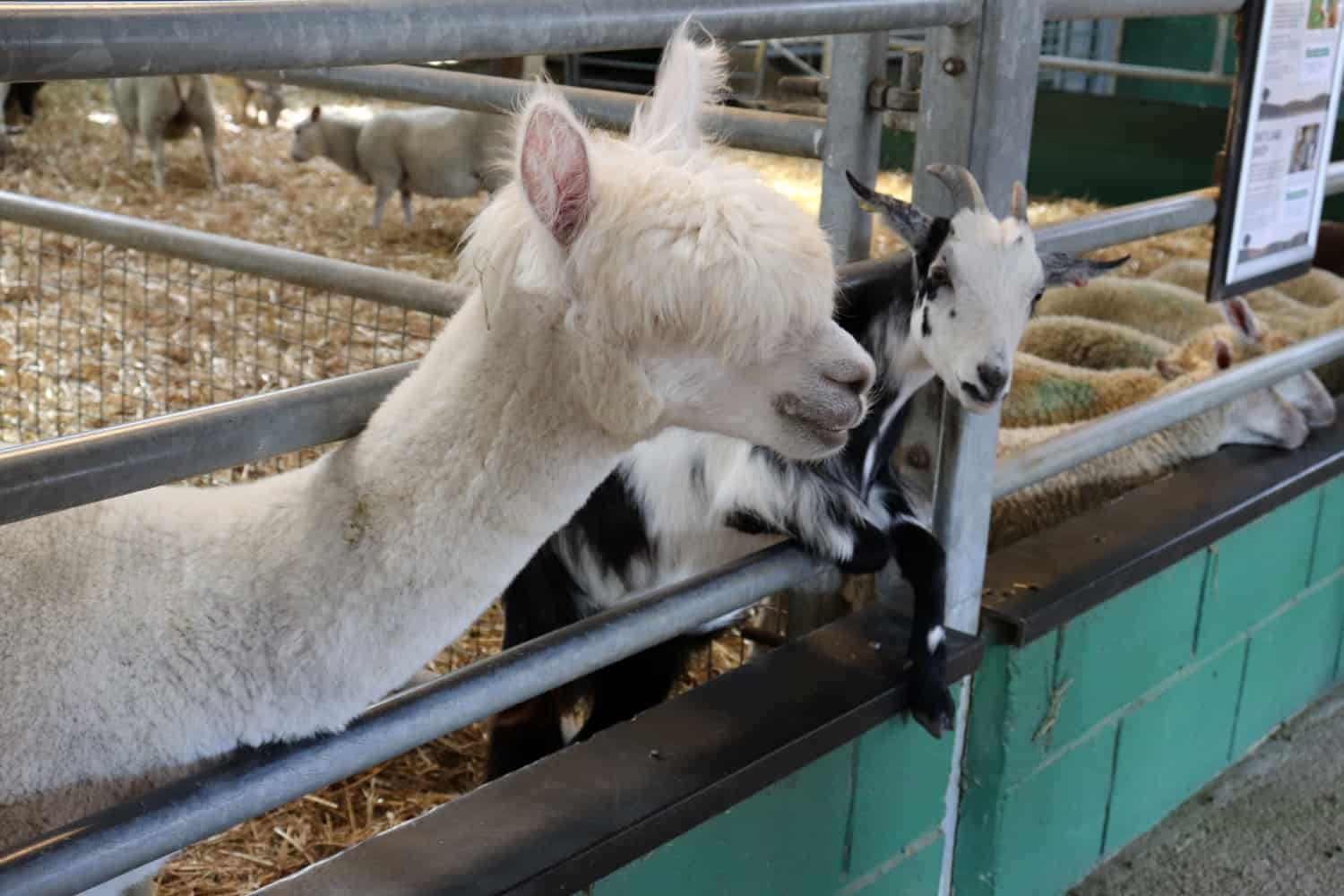 It was then time for our soft play session. This was managed really well and at first, when we were waiting to go in and listening to a short briefing, it felt like there were too many people. But, once inside it felt like such a nice, small number of people for the size of the soft play.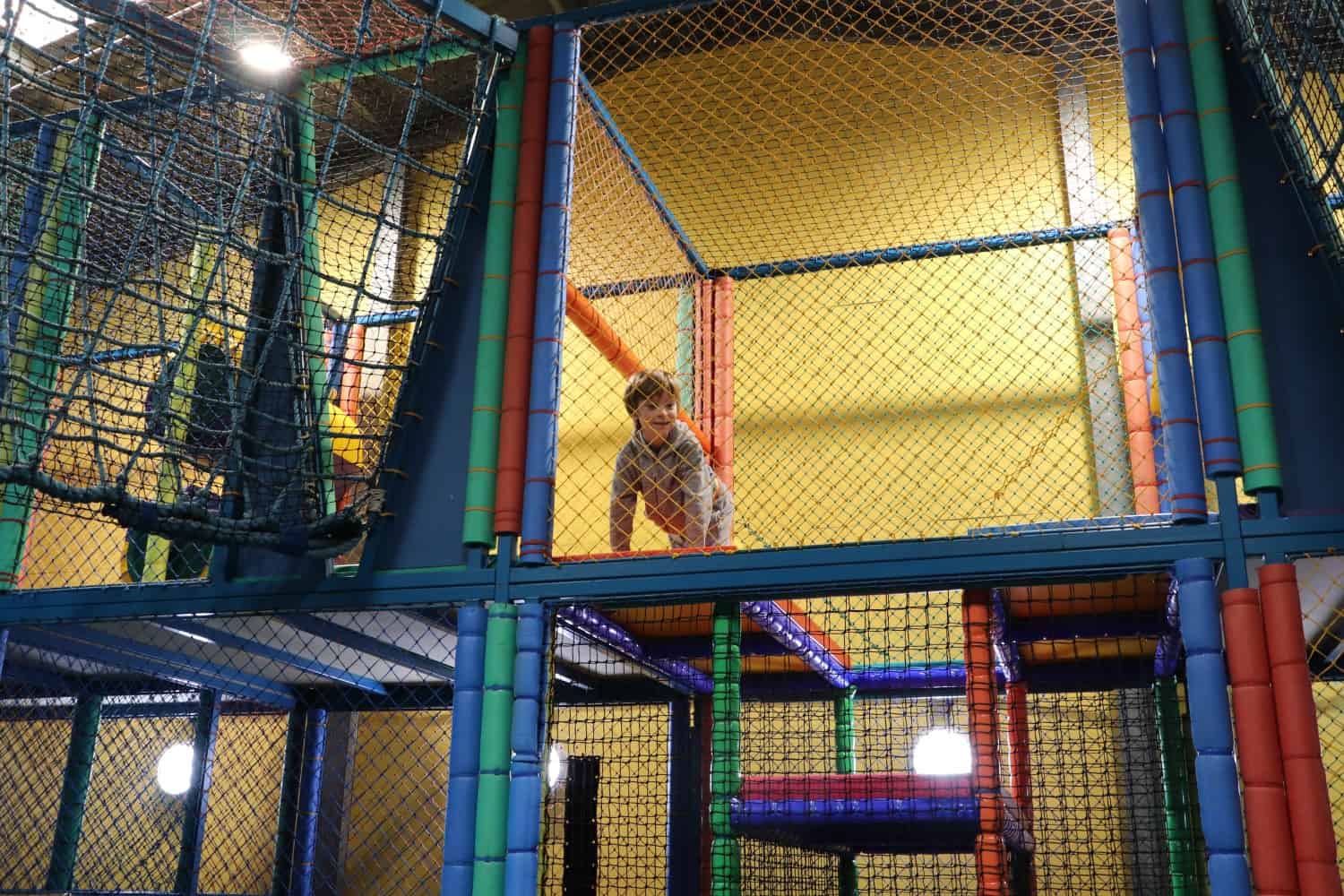 There were two sides to the soft play with tables to sit at in both sides. The children hadn't been in soft play for at least six months so they were so excited and dashed off to play.
We were told to keep masks on if we went into the play frame with the children and if we were standing around or sitting at tables but we could take them off to eat or drink.
The children had a fifty minute session in the soft play which was plenty of time and us four adults got to enjoy a cup of tea whilst they played. It was lovely.
After the soft play we headed back outside to have lunch and there were so many picnic tables. The heavens opened but luckily Bocketts Farm have covered picnic benches that can be used too, saving us from the rain.
Although we took a picnic with us, Bocketts Farm has a fantastic cafe serving hot and cold food as well as an outside refreshment kiosk too. Everything had really affordable prices which we always appreciate on a day out.
After lunch we had a tractor ride. I'm so pleased that Bocketts Farm have managed to make this socially distant, with clear markers of where to sit within the tractor and much reduced capacity. This cost an additional £1.50 per person and was paid for with a contactless card payment before getting on the tractor.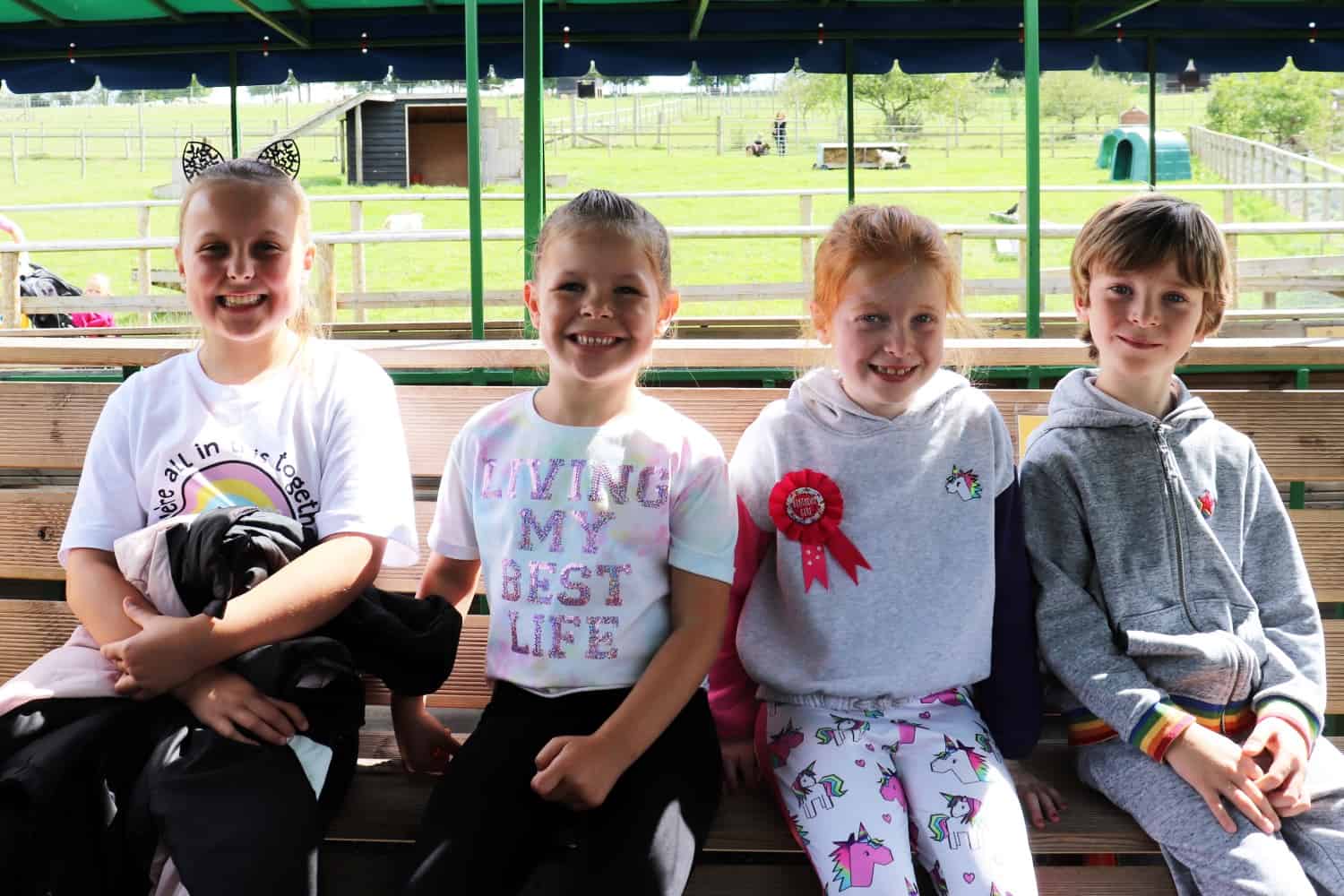 The tractor ride took us around the farm's fields. We got to see amazing views all the way to London – with the Shard being easily visible. We saw lots of other animals in the fields too and it was definitely a highlight of the day.
It was then time to play. Bocketts Farm has so many outdoor activities that are included in the entrance price. Jumping pillows, trampolines and even go karts. The children absolutely loved it!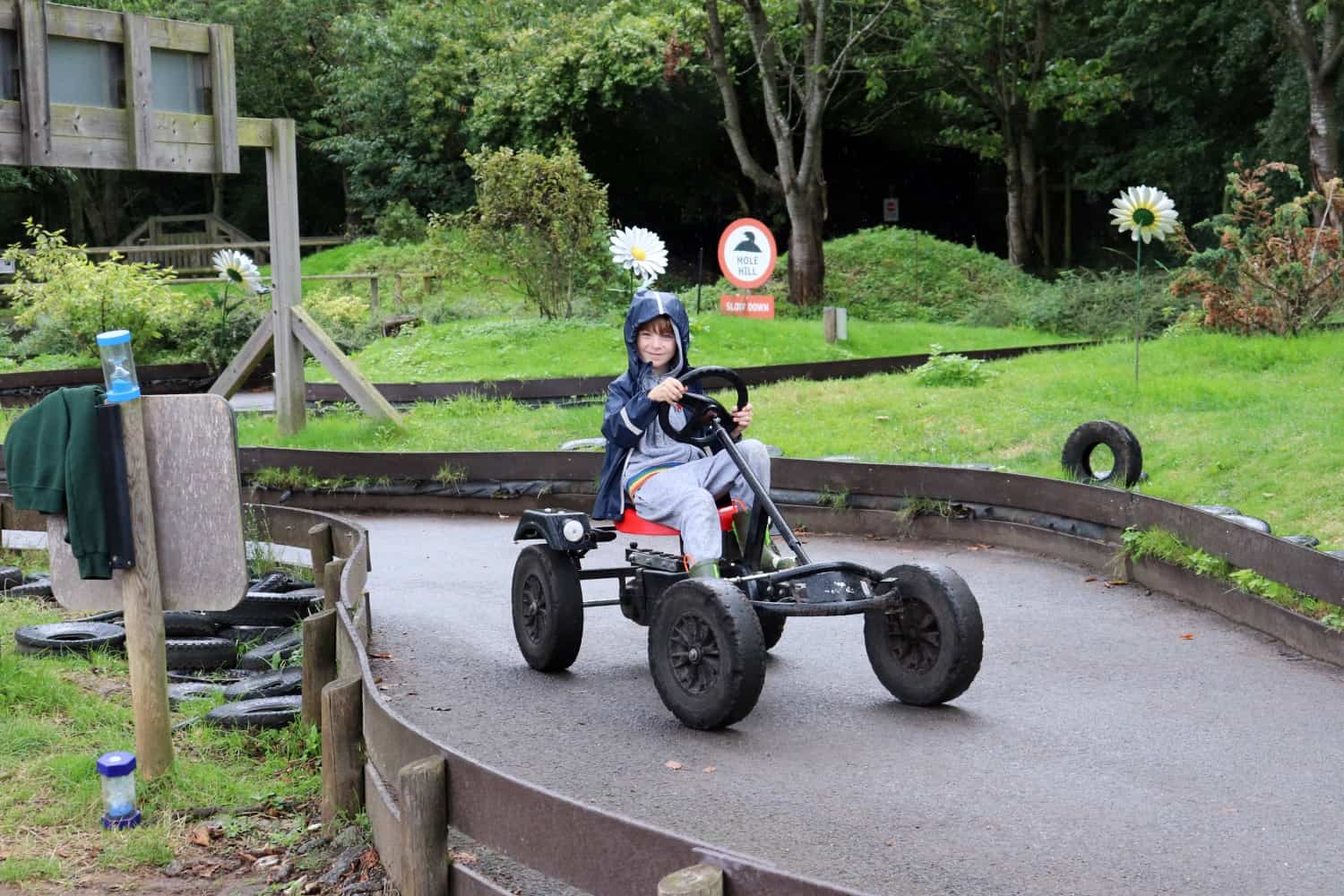 There's also huge adventure playgrounds and play areas that the children could have happily spent all day at. Amazing slides, things to climb on, swings and so many pieces for younger children too.
The children had to be almost dragged away from the adventure playground and only moved on when we told them there was panning for gold! For £2 each they got to collect gold in a little pot and exchange it for a medal at the end. Such a lovely activity to end our day.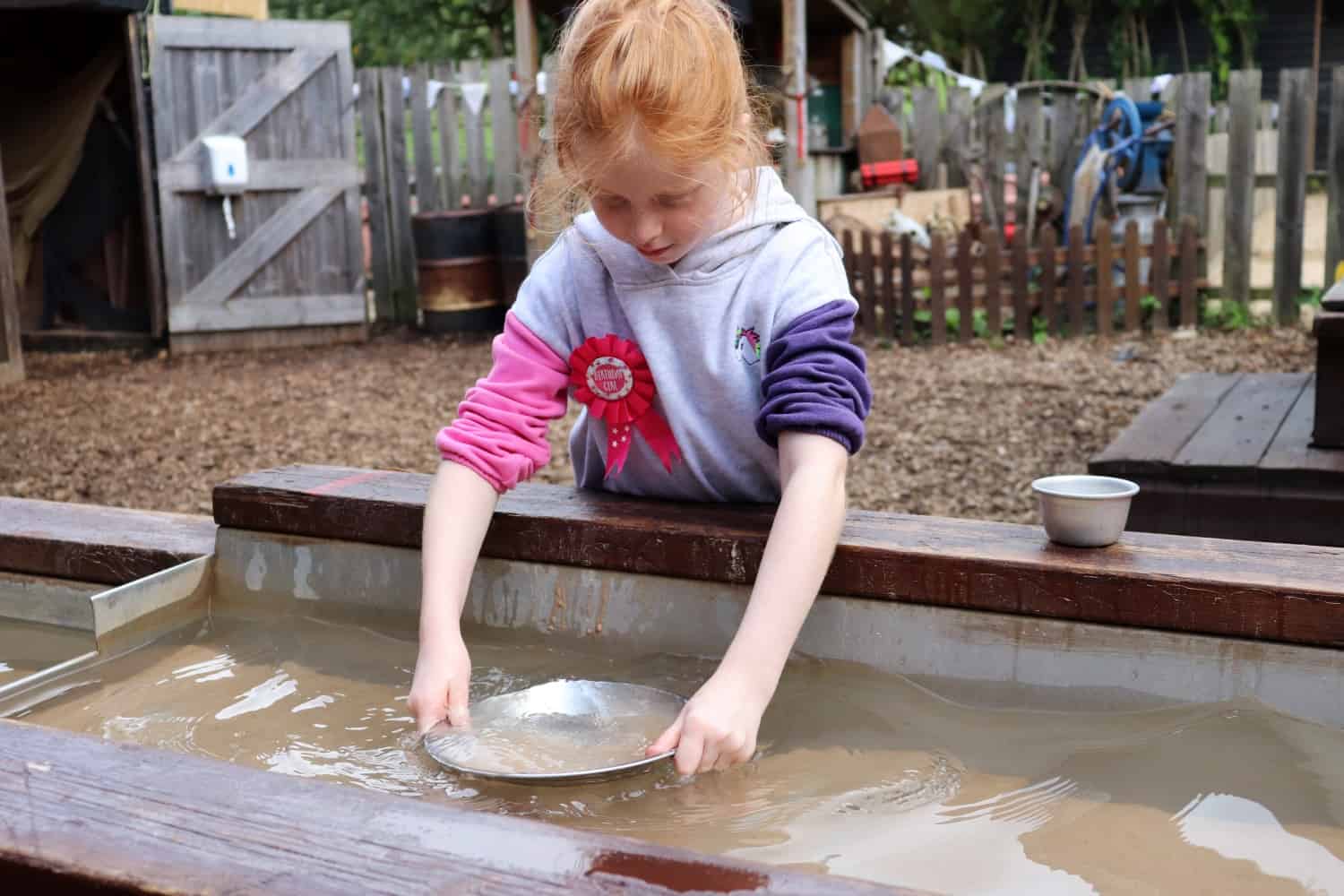 We exited Bocketts Farm through the gift shop and loved the mix of gifts they had available. We picked up our obligatory magnet on the way and made it back to the car just before the rains started to come down properly.
Bocketts Farm is a really lovely day out for the whole family. We've only ever been before on school trips which is a completely different experience. For £54 for four of us, including animal feed, it felt like a good value day out.
One thing I especially loved about Bocketts Farm was the staff. Everyone noticed LP's birthday badge and took time to say Happy Birthday to her. The tractor driver wished her a happy birthday over the tannoy and he even got the staff on reception to update the birthday board with her LP's name on. Little things like that mean such a lot – especially at a time like this when we haven't had many days out or been able to celebrate anything properly. Bocketts Farm get a huge thumbs up from us.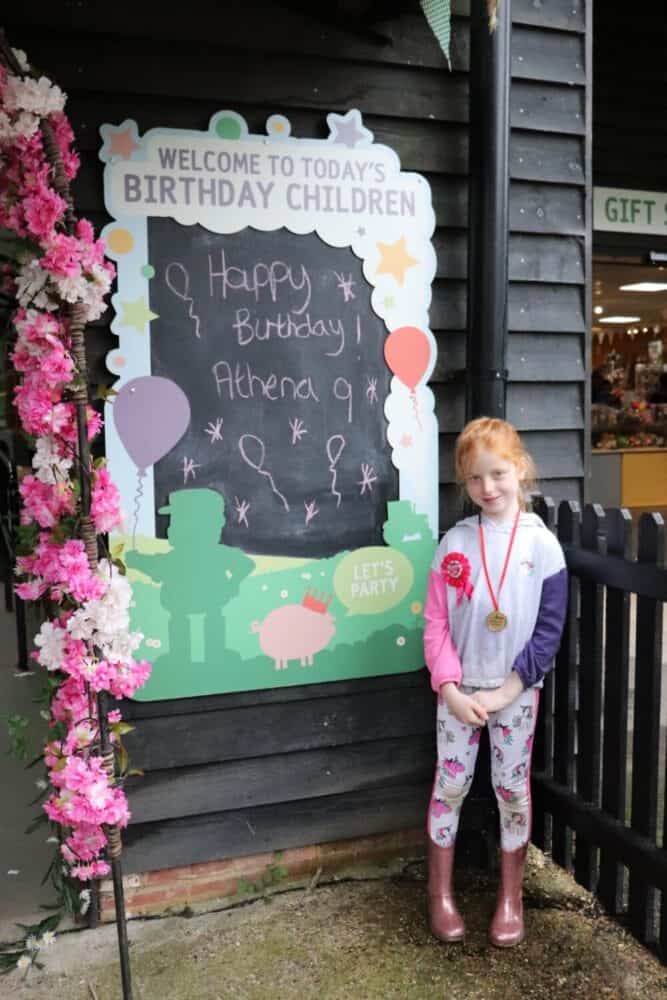 If you're looking for other animal days out locally and Surrey farms then we can't recommend Godstone Farm enough and have Hobbledown on our list of places to visit as soon as we can.