*This is a paid post
LP and Little Man love World Book Day – it something they look forward to each year. This year World Book Day is on 7th March and FancyDress.com sent the children beautiful costumes from their range to get them ready for the day.
FancyDress.com have costumes for many fancy dress themes and for every age and every occasion – with World Book Day costumes being just one of them. LP and Little Man chose to be Mary Poppins and Captain Hook but they are just two of the fantastic characters children can be this World Book Day.
The FancyDress.com World Book Day range covers so many great characters from children's literature – the Gruffalo, Peter Rabbit, the Hungry Caterpillar and Where's Wally along with every Disney princess you can think of, every superhero and so many supporting characters too – Miss Trunchbull or even James' Giant Peach!
World Book Day is one day of the year that really celebrates the books that children love to read, the characters that work their way deep into a child's imagination and the stories that children love to hear at school, at home and just before they go to bed.
LP and Little Man love to read. They are never far from books and love nothing more than curling up together for a story. Now that they can both read themselves we love to listen to them read as well and storytime is always a really treasured part of our day.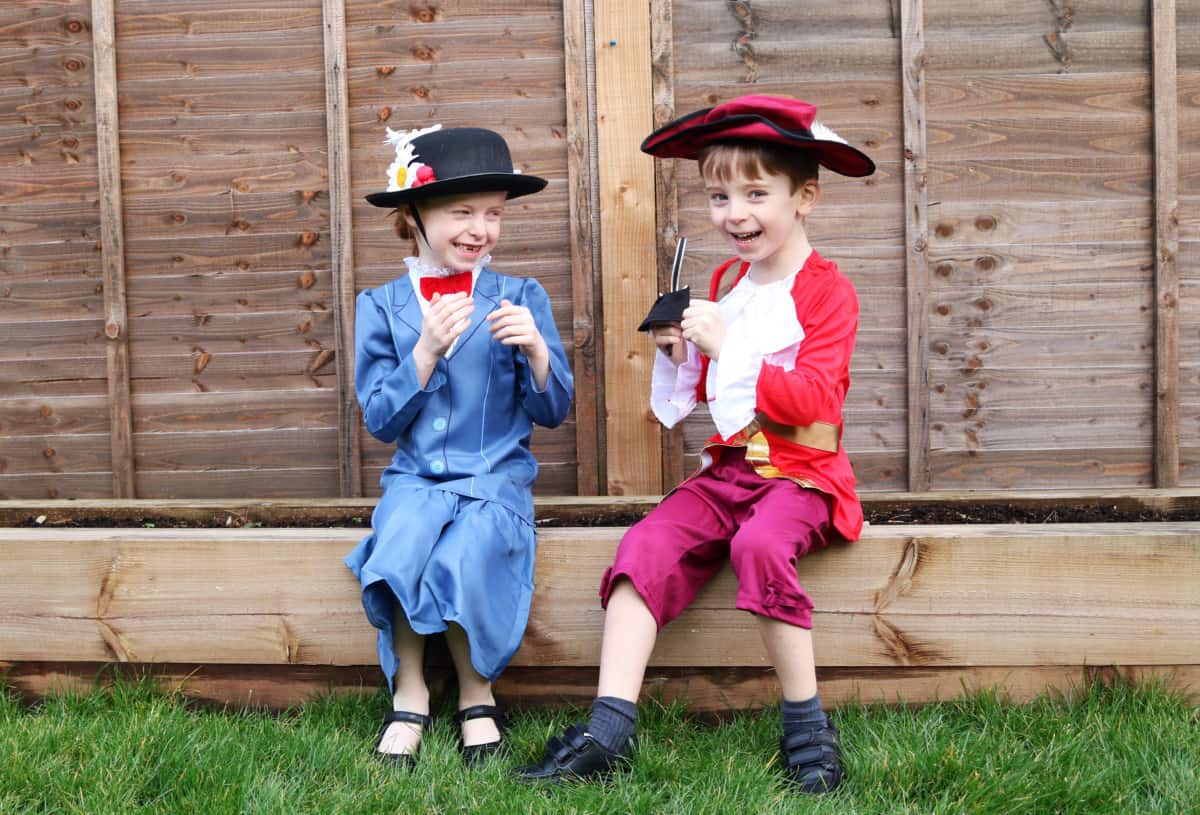 The children were so happy with their costumes – as you can probably tell from the photos – and they both really helped the children step into character. LP's Mary Poppins costume is a one piece over the head outfit that is so true to the character's outfit in the movie. It comes with a matching bowler hat – with flowers on the sides – making it just such a nice costume for World Book Day. I'll be getting LP some white tights to wear with it, finishing off the costume perfectly.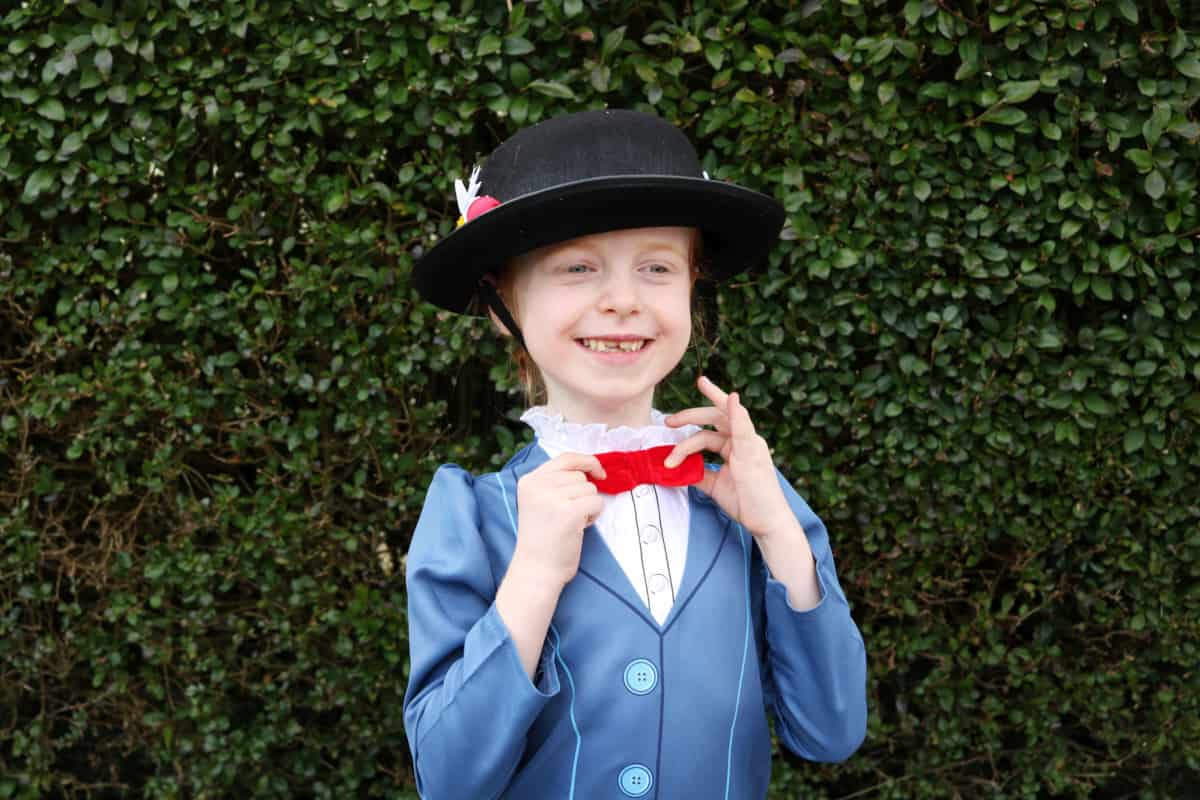 Little Man's Captain Hook costume comes as trousers and an over the head all in one top which looks just like a jacket with a ruffled shirt underneath – the perfect pirate costume. It comes with a hat – with a feather in it – and even a hook to hold onto in one hand! This really is such a well thought out costume and one I know the children will wear a lot at home too.
FancyDress.com cater for every child. They have costumes for the children who love fairy tales, the ones who love an adventure and the ones who love simple nursery rhymes. Plus, they have costumes for adults too so that parents and teachers can get in on the World Book Day action too. They even have plus size costumes and so many different characters – Red Riding Hood, Roald Dahl characters like Willy Wonka, Star Wars, Harry Potter, the Mad Hatter and accessories to go with all of them too.
Have you got costumes ready for one of the most anticipated days of a child's year? If not, take a look at FancyDress.com for some inspiration. I can guarantee you'll find a costume perfect for the child in your life.