*This is a paid post
This post contains affiliate links and I may receive commission if you visit a link and buy something. Purchasing via an affiliate link doesn't cost you any extra, and I only recommend products and services I trust.
I have written so many times about how Dave loves cleaning. Well, he probably wouldn't agree. But he does spend a chunk of time each week giving the kitchen a deep clean. One big part of that is cleaning the floor.
Vileda have launched their new Easy Wring & Clean TURBO Mop Set and sent us one to put to the test. Up until now we've used steam mops to clean our ceramic tile and hardwood floors. Using a more traditional style mop was a bit of a novelty for us from the first time we used it. We weren't sure if it could compete to modern alternatives.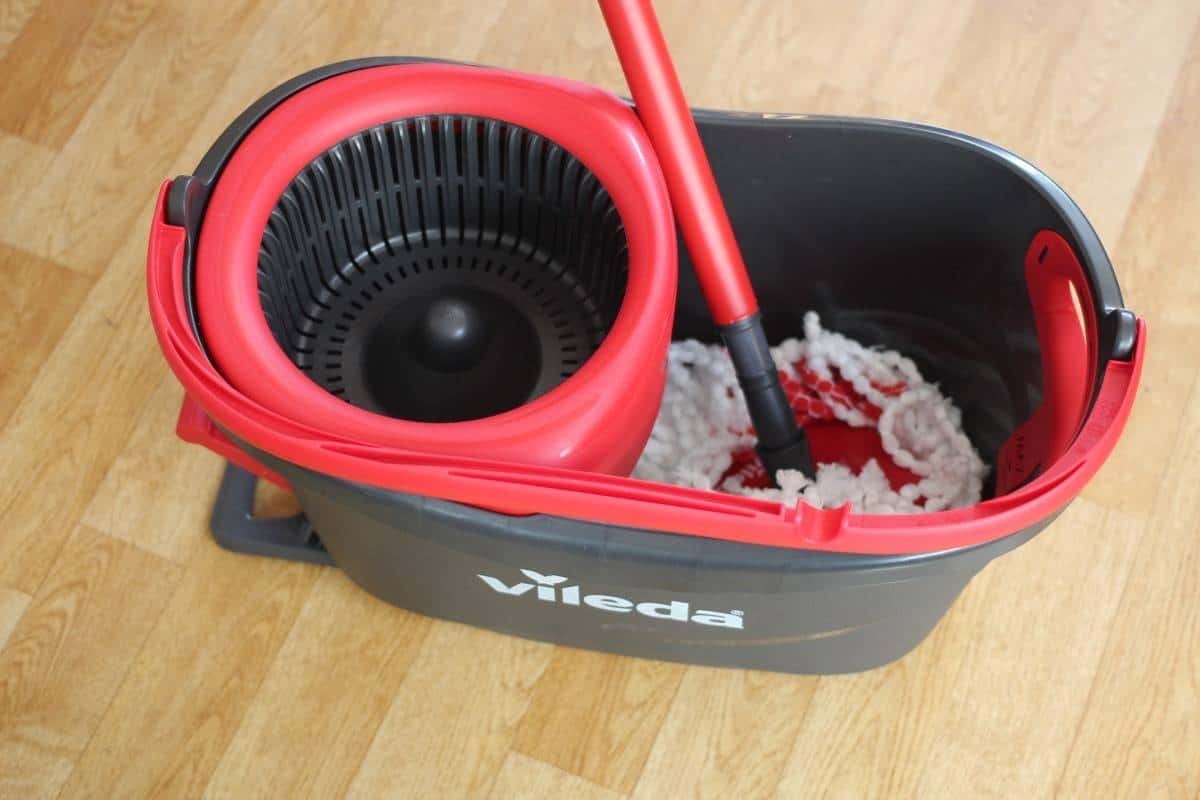 What is the Vileda Easy Wring and Clean TURBO Mop Set like?
However, the Vileda TURBO mop and bucket set is much more than a traditional mop and Vileda mop bucket. The Vileda easy wring mop has an extending handle. This special mop handle makes it great not just for storage but to suit people of differing heights. It also had a handy carry handle with a notch in it to allow the mop to stand up straight.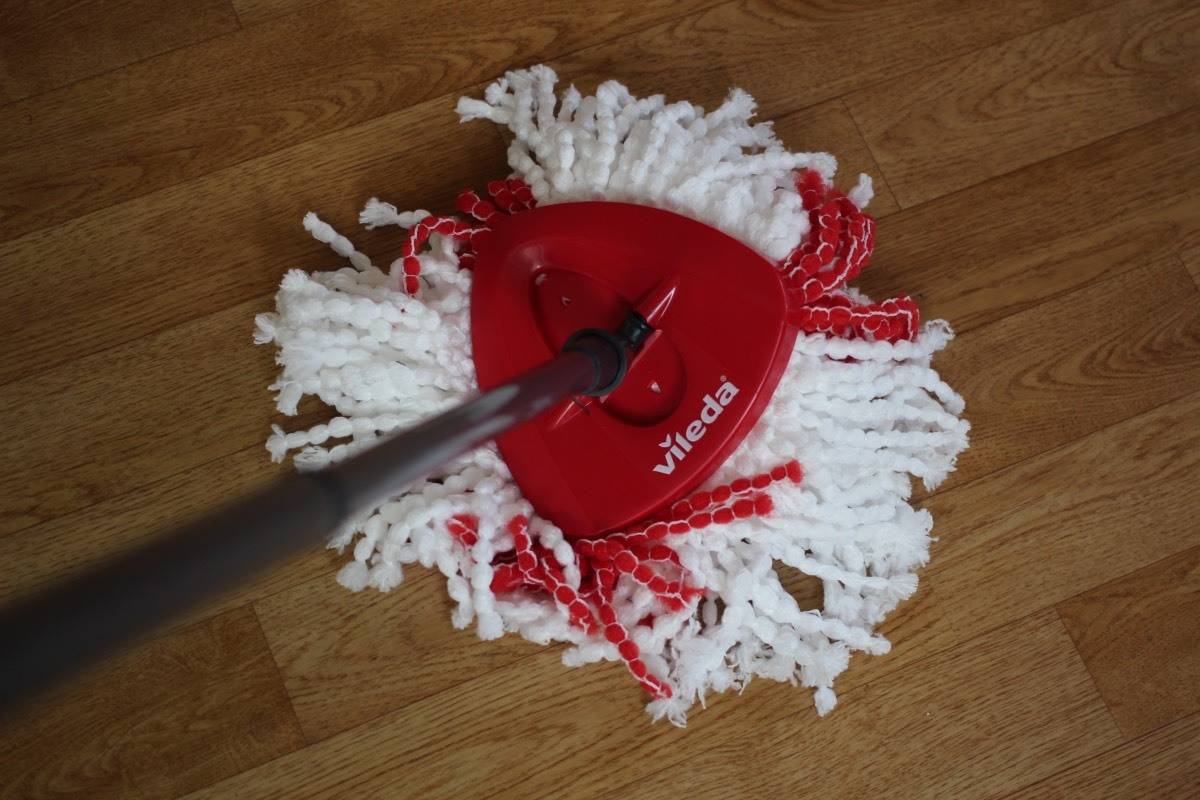 But, the main focus of the Mop Set is the spin mop wringer and foot pedal combo. Unlike a traditional mop you don't have to push and twist the mop in the wringer. Instead you simply press the foot pedal and the wringer spins. This gets as much water from the mop as required for the floor types in your home. It's really well made, great quality and built to stand the test of time.
What are our overall thoughts of the Turbo Spin Mop Set?
The whole Vileda mop set is easy to store, easy to use and works really well. The microfibre mop head is even triangular to get into even the tightest of corners and it cleans effortlessly. You can also detach the head and throw it in the washing machine when you're done. I have even made a little video to show you the cleaning process when using the Mop Set.
If you have a hard floor in your kitchen, bathroom or anywhere else in the house then you won't be disappointed with the Vileda Easy Wring TURBO Mop Set. It's a great addition to any household cleaning routine. I've also reviewed the Vileda Hot Spray Steam Mop if you're looking for other options.
The Vileda TURBO Smart Mop Set has an RRP of £34.99