On a dry day on our trip to Yorkshire we decided to visit Scarborough, somewhere we'd heard so much about. A classic, British seaside resort, we weren't expecting much more than the beach and arcades. So, seeing Scarborough Castle overlooking the town was a welcome surprise, and we decided to start our day there.
What is Scarborough Castle?
Managed by the English Heritage, Scarborough Castle is a former royal castle with a 12th-century great tower as its centrepiece. Originally begun by Henry II, it became one of the greatest royal fortresses in England and figured highly in events during the Middle Ages.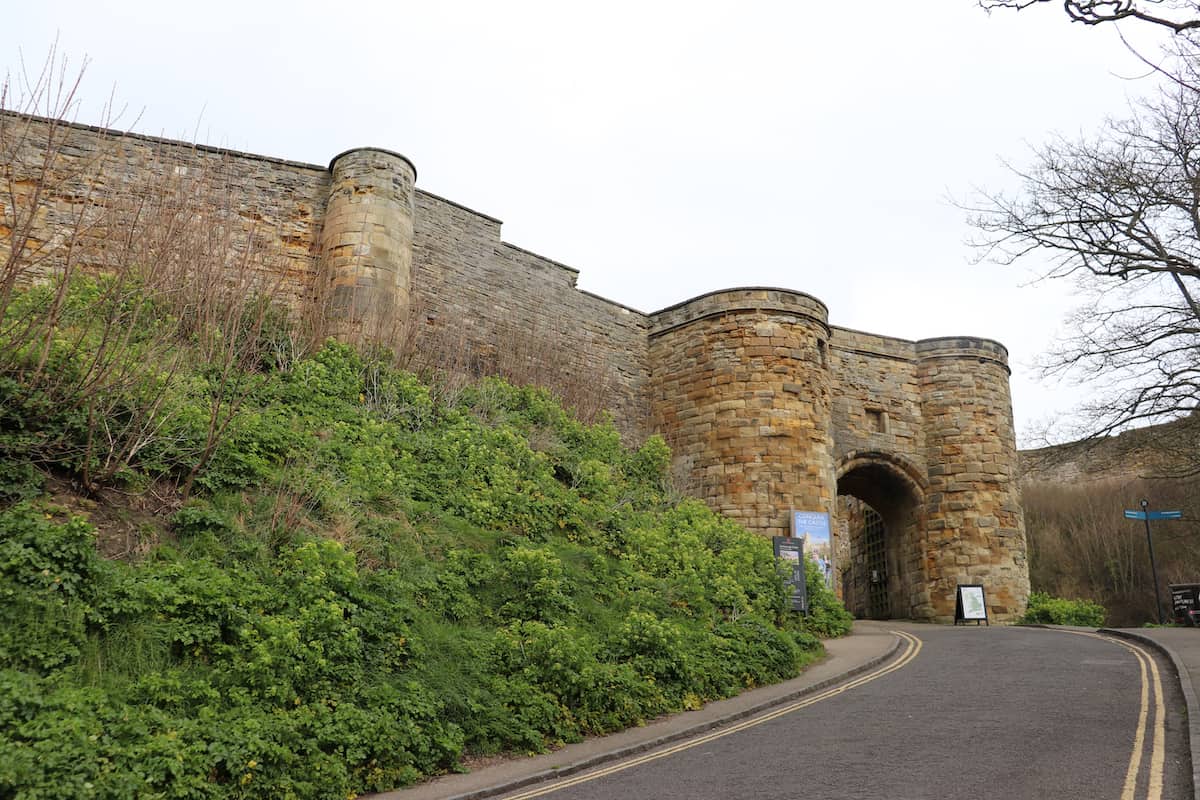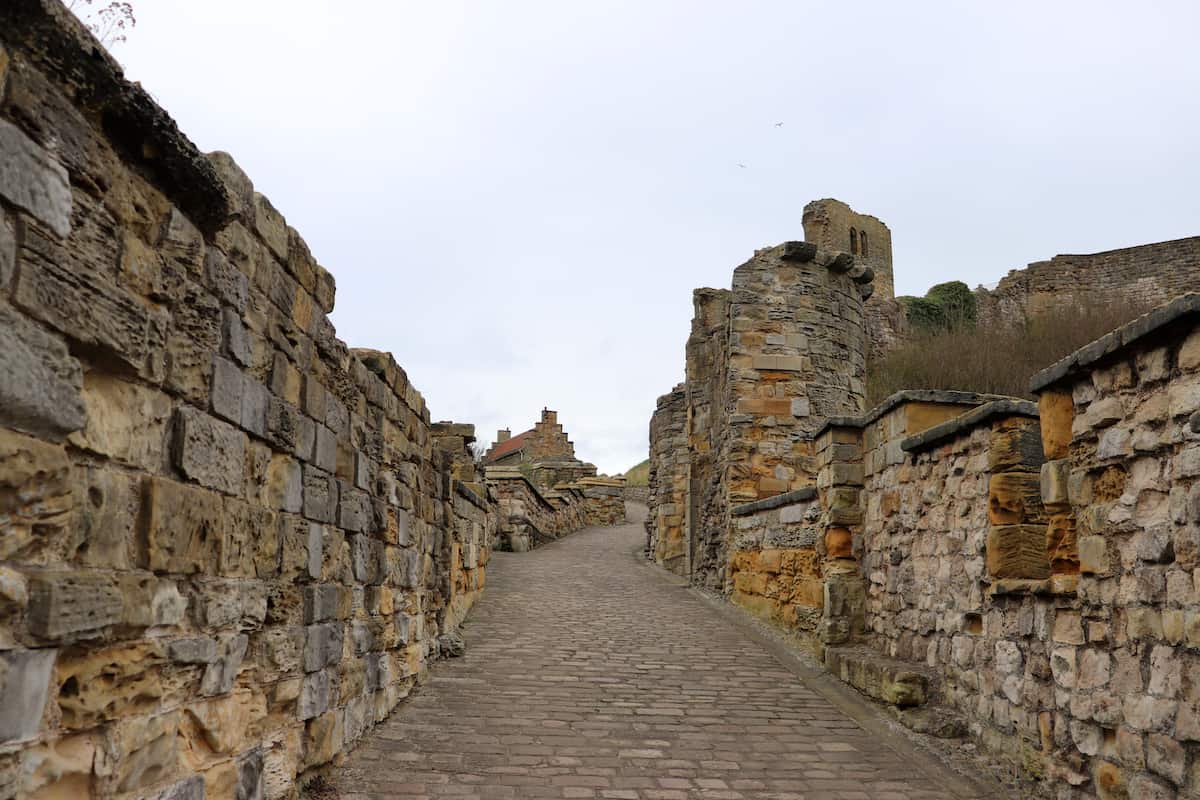 Scarborough Castle Parking
We parked on Scarborough seafront, in the Marine Drive car park, and walked to the castle. Scarborough Castle doesn't have its own car park. There's a well signposted route and although it's very much uphill, it's well worth the climb. As soon as we reached the top we were blown away, Scarborough Castle was so much more than we expected to find!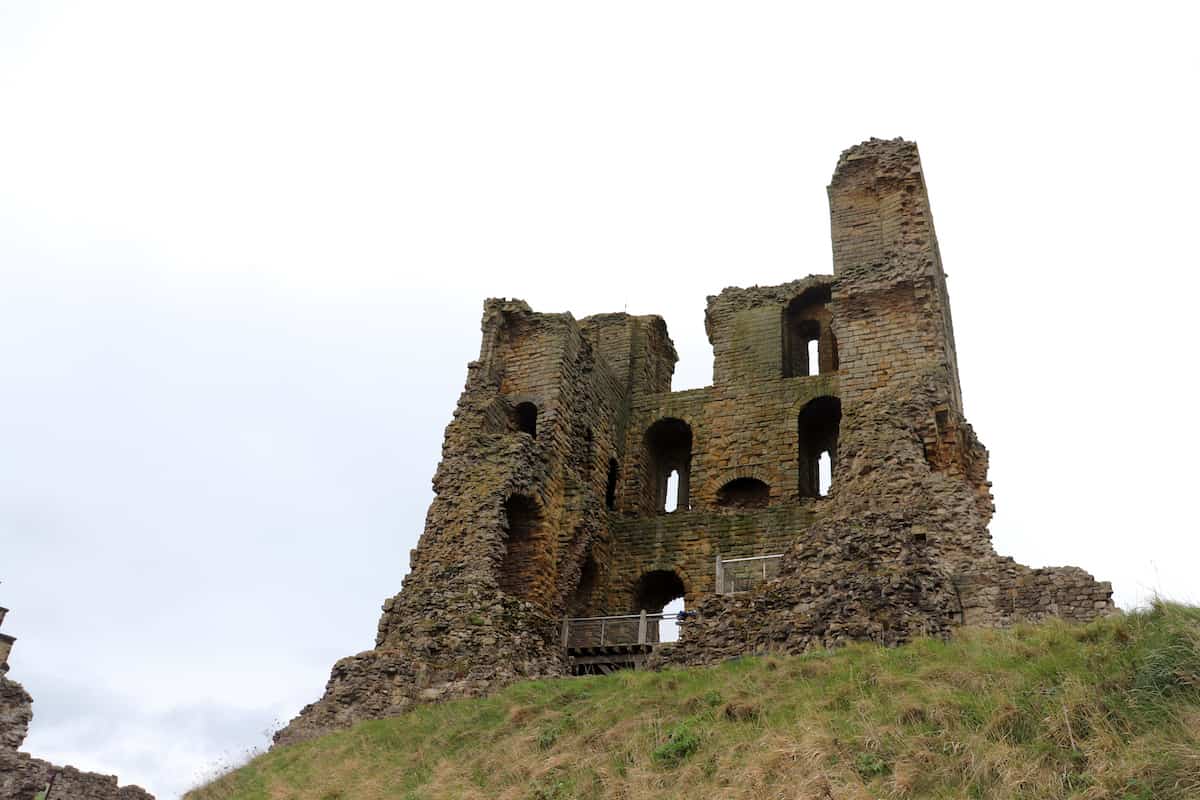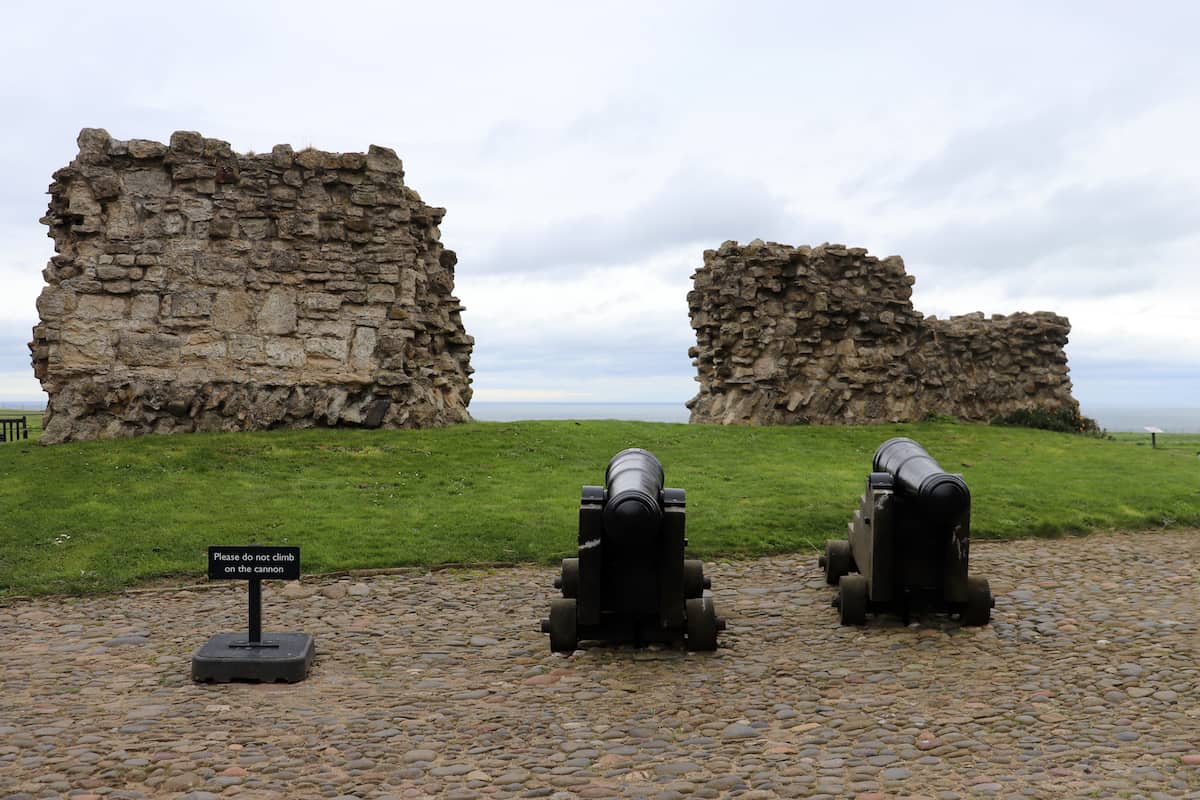 You walk through the main gatehouse and immediately step into 3,000 years of history. You can explore the castle headland with Iron Age settlements, the Roman signal station and medieval chapel. It's a fantastic place to spend time and has amazing views of the coastline too – you can see both the north and south bays of Scarborough from the castle.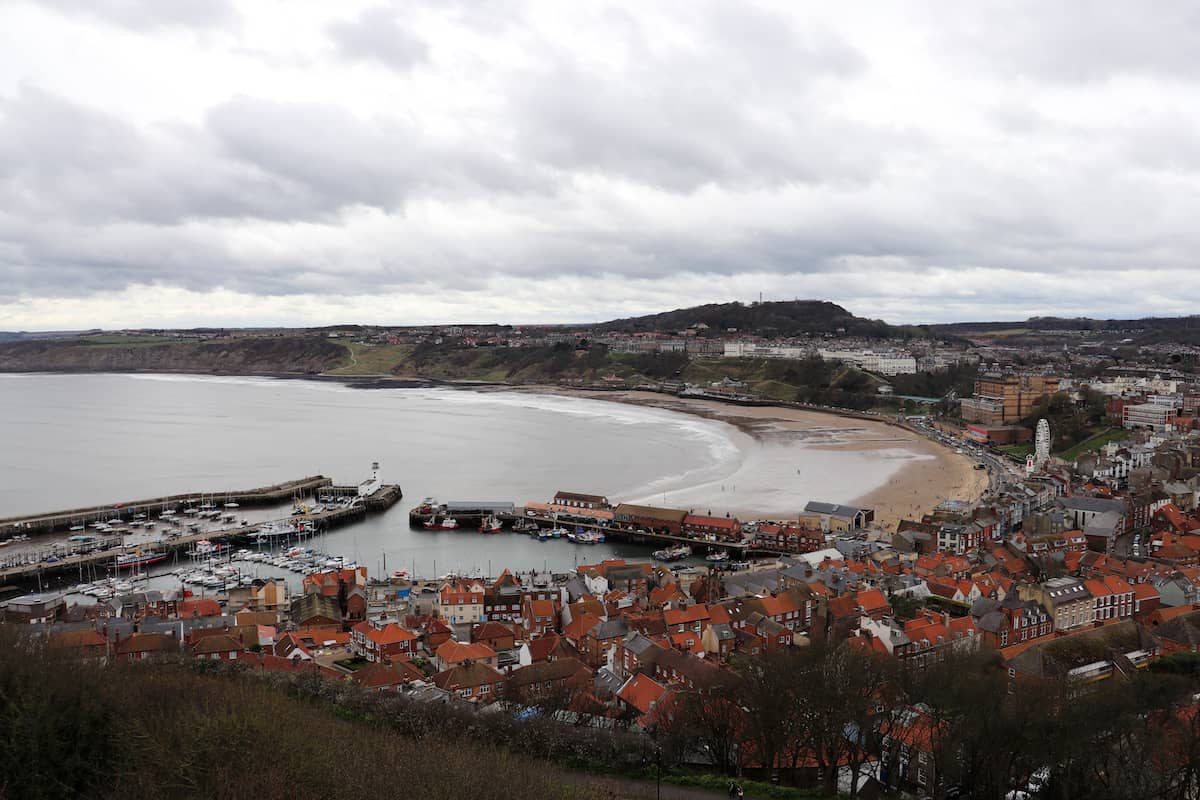 Scarborough Castle history
Scarborough Castle was besieged twice by Parliamentarians in the Civil War, and has defended king and country from the Jacobites, Napoleon and even the German Kaiser, when it came under bombardment during the First World War.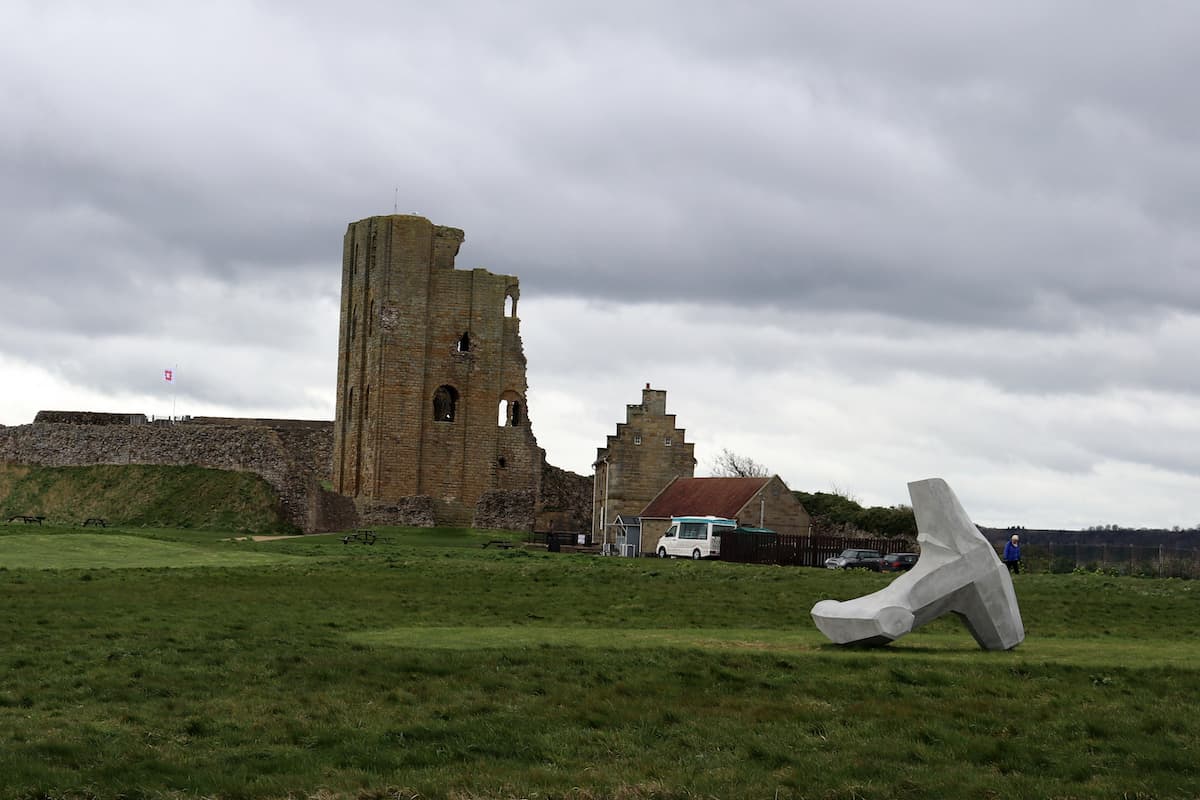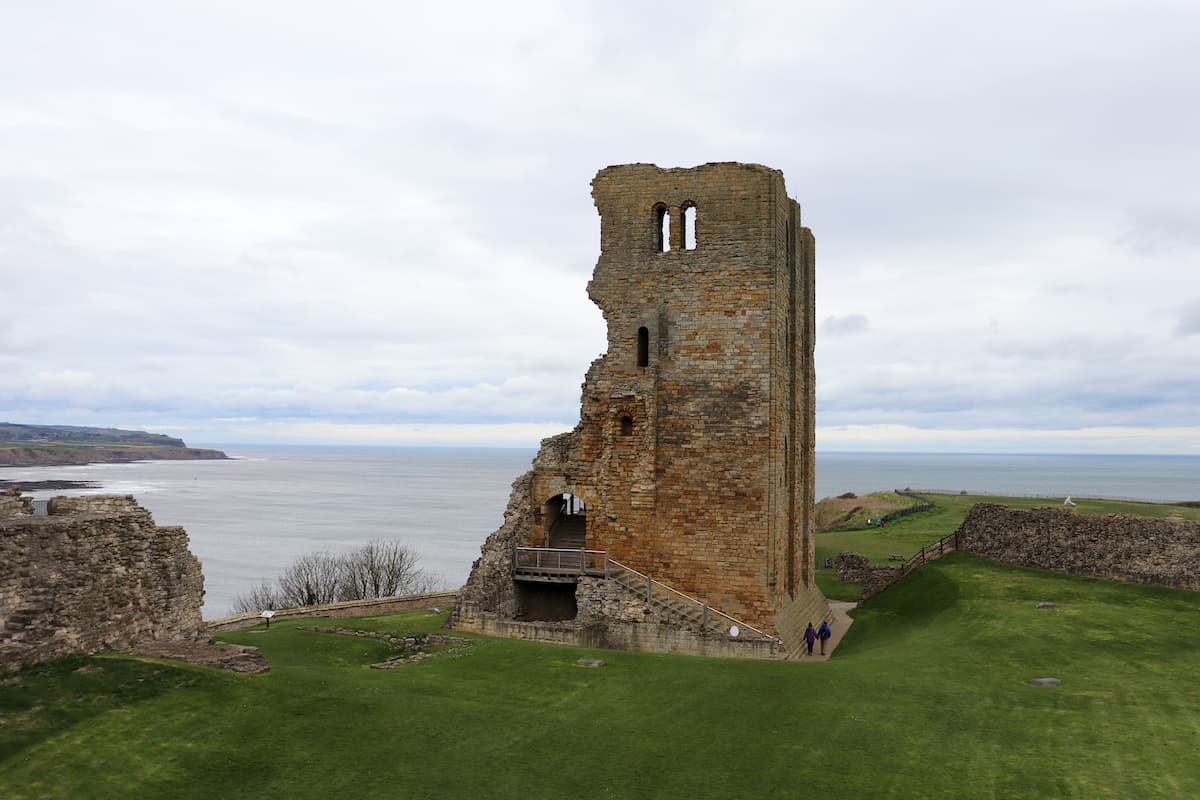 Inside the Master Gunner's House where you can discover artefacts spanning the whole of Scarborough Castle's past which have all been uncovered during site excavations. It includes tools and pottery from prehistoric times with the main part being a magnificent replica of a Bronze Age sword found on site.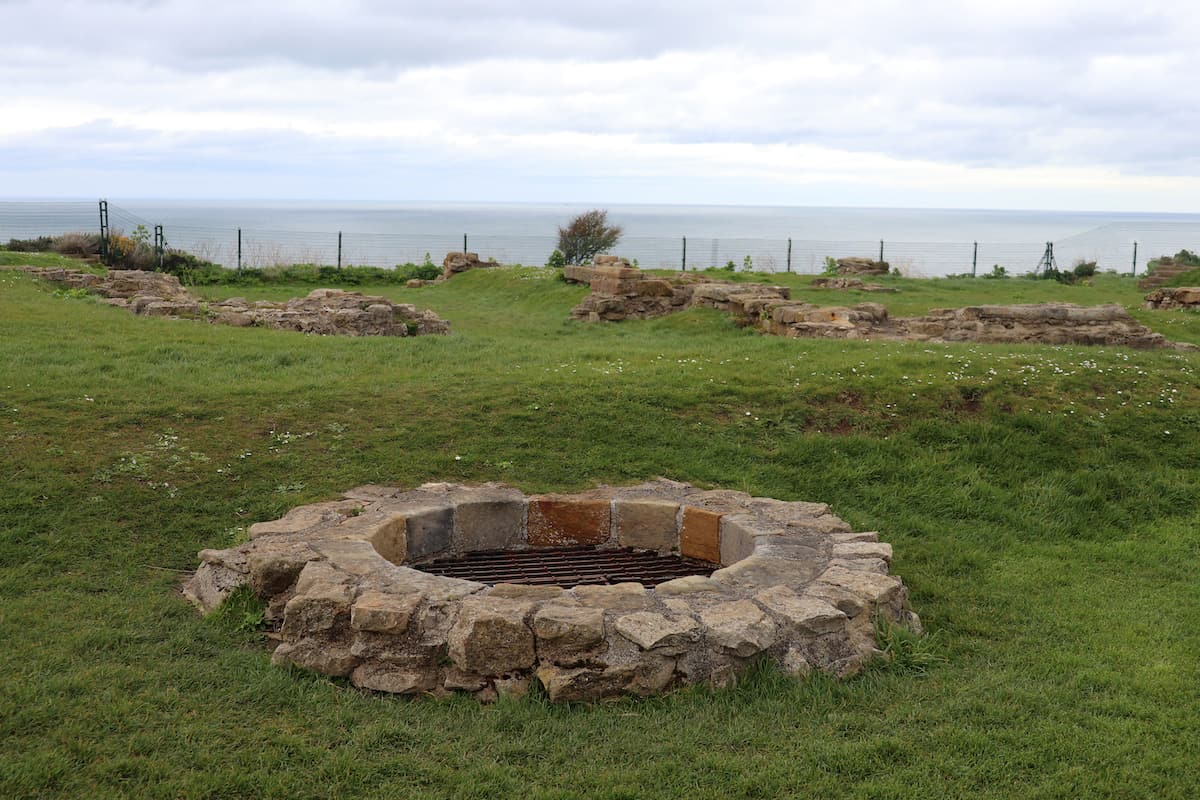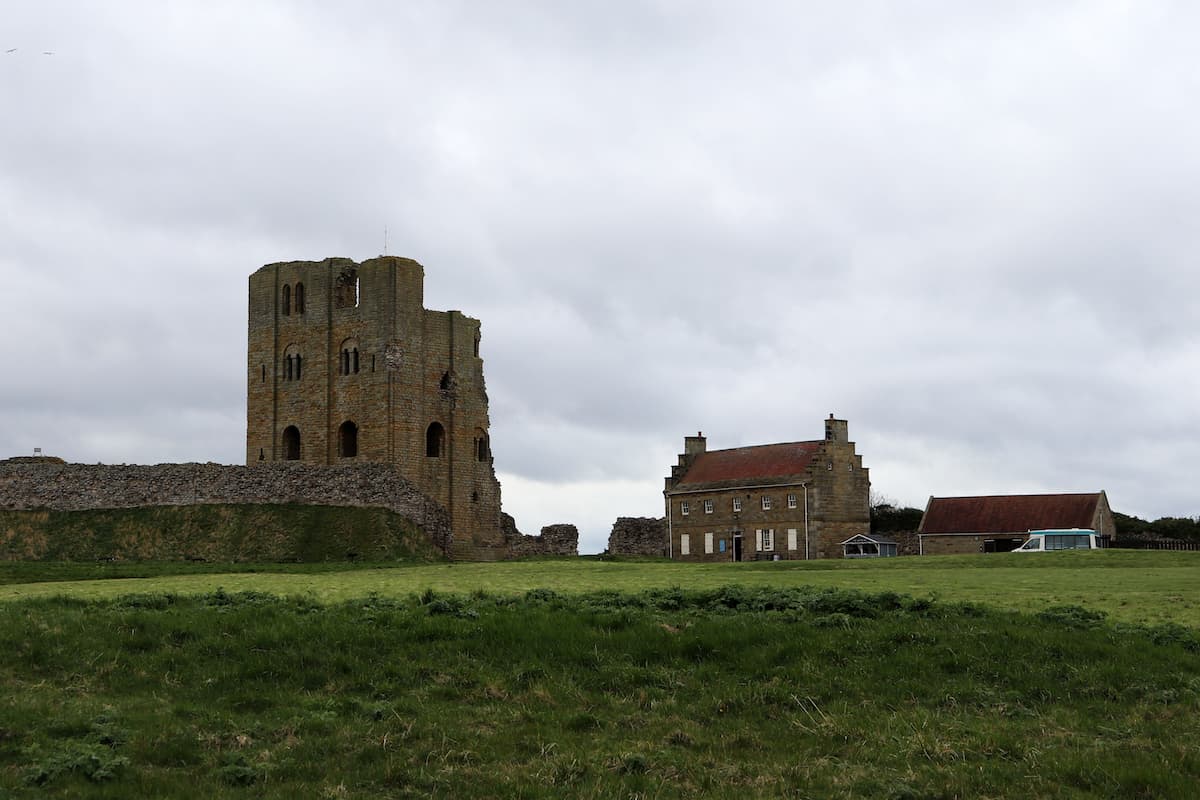 Easter Adventure Quest at Scarborough Castle
When we visited Scarborough Castle we paid £1.50 per child for the kids to do an Easter trail around Scarborough Castle. The trail was great – with signs to find, questions to answer and activities it was perfect for keeping them engaged and there was a sweet treat as a prize at the end too.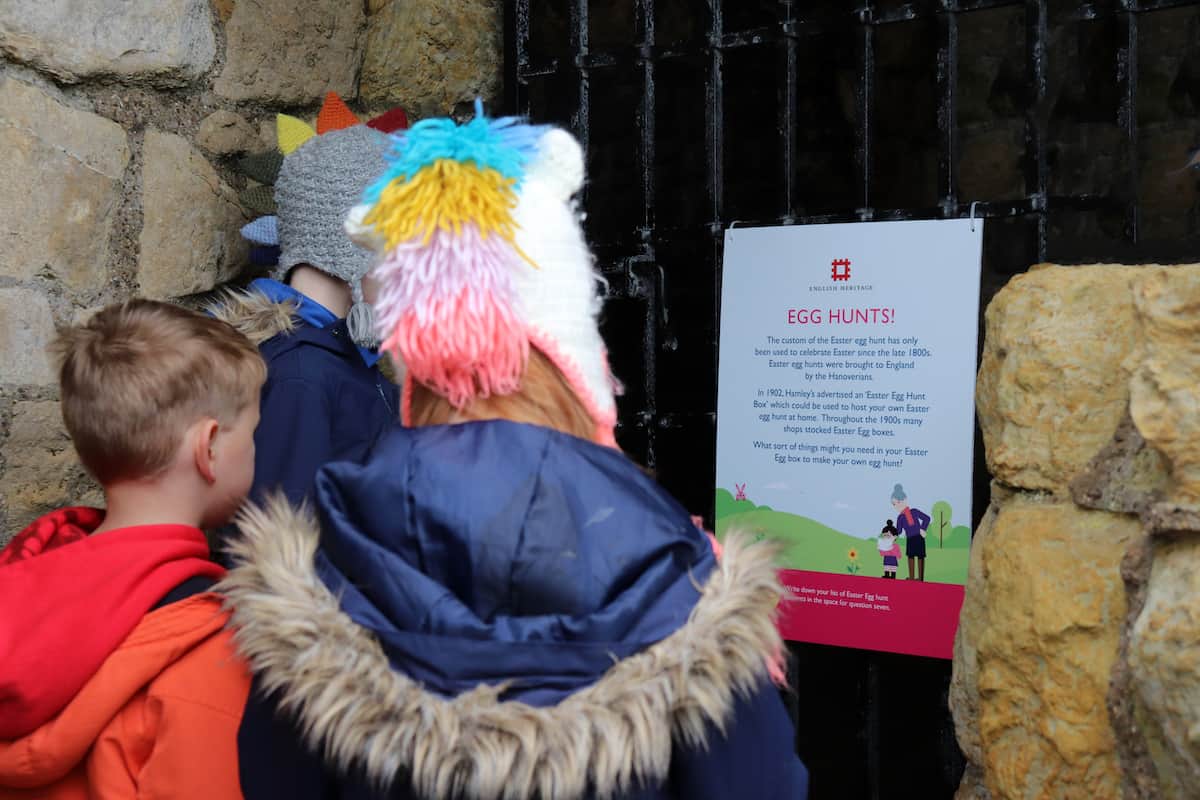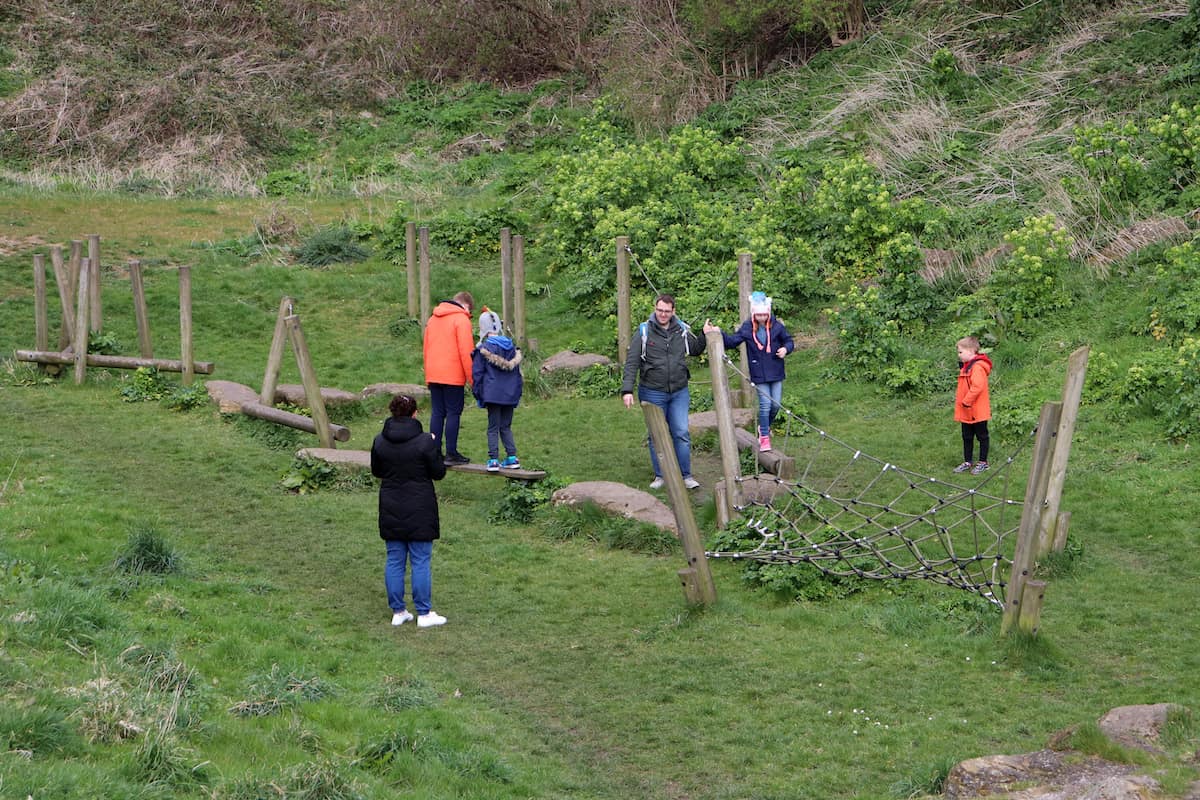 We loved seeing Scarborough Castle and afterwards we played on a lovely adventure play area trim trail just below the castle entrance which was a great place for the kids to burn off some energy and let off steam.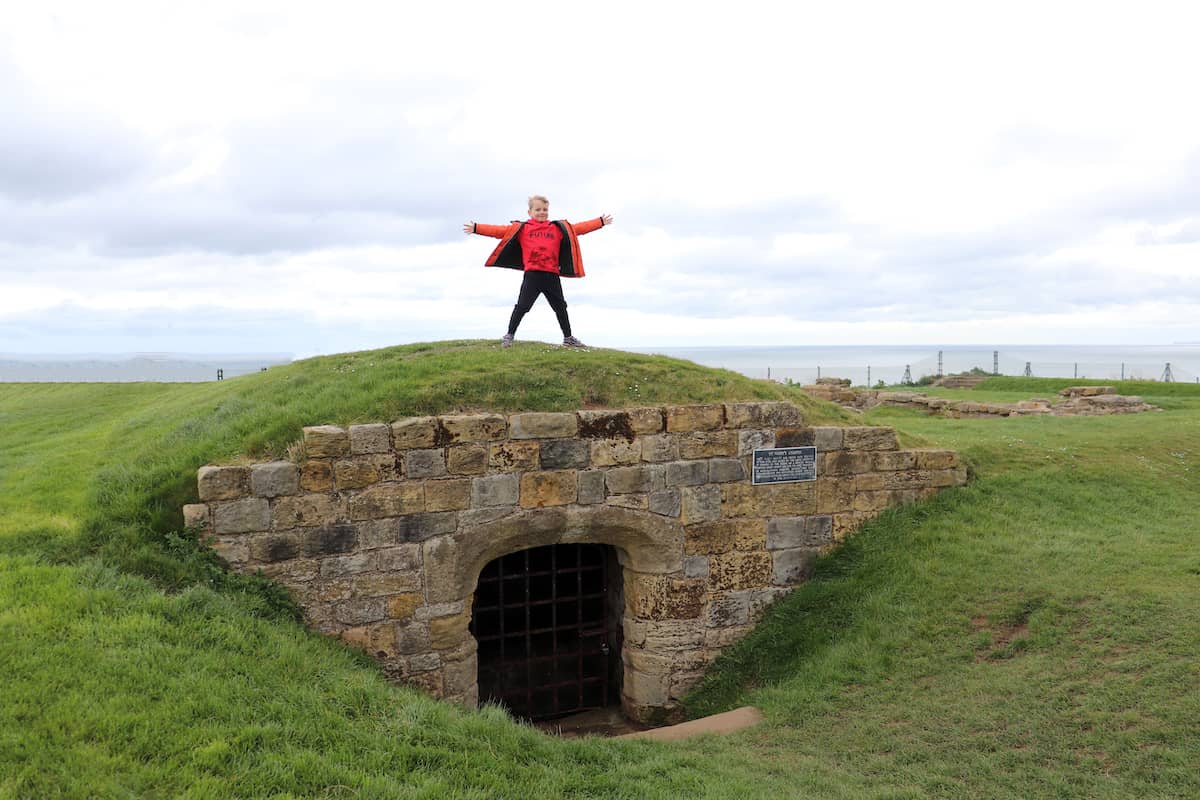 If you're planning on visiting Scarborough make sure you visit the castle too. English Heritage members get free entry. Find out Scarborough Castle opening times and book your visit over on the Scarborough Castle website. For reference, the address is: Castle Road, Scarborough, North Yorkshire, YO11 1HY