During our trip to Rome, when we visited the Vatican Museums we went to the Sistine Chapel and then found ourselves heading towards St Peter's Basilica. We backtracked slightly to pay a small fee and climb to the top of St Peter's Basilica before exploring the church itself. Climbing St Peter's is something completely different to other Rome experiences and one of our favourite things to do with kids in Rome.
When we visited St Peter's Basilica previously we didn't realise you could climb it and it's definitely not the most well signposted of attractions. I found a diagram of where to go here which really helped when we visited ourselves.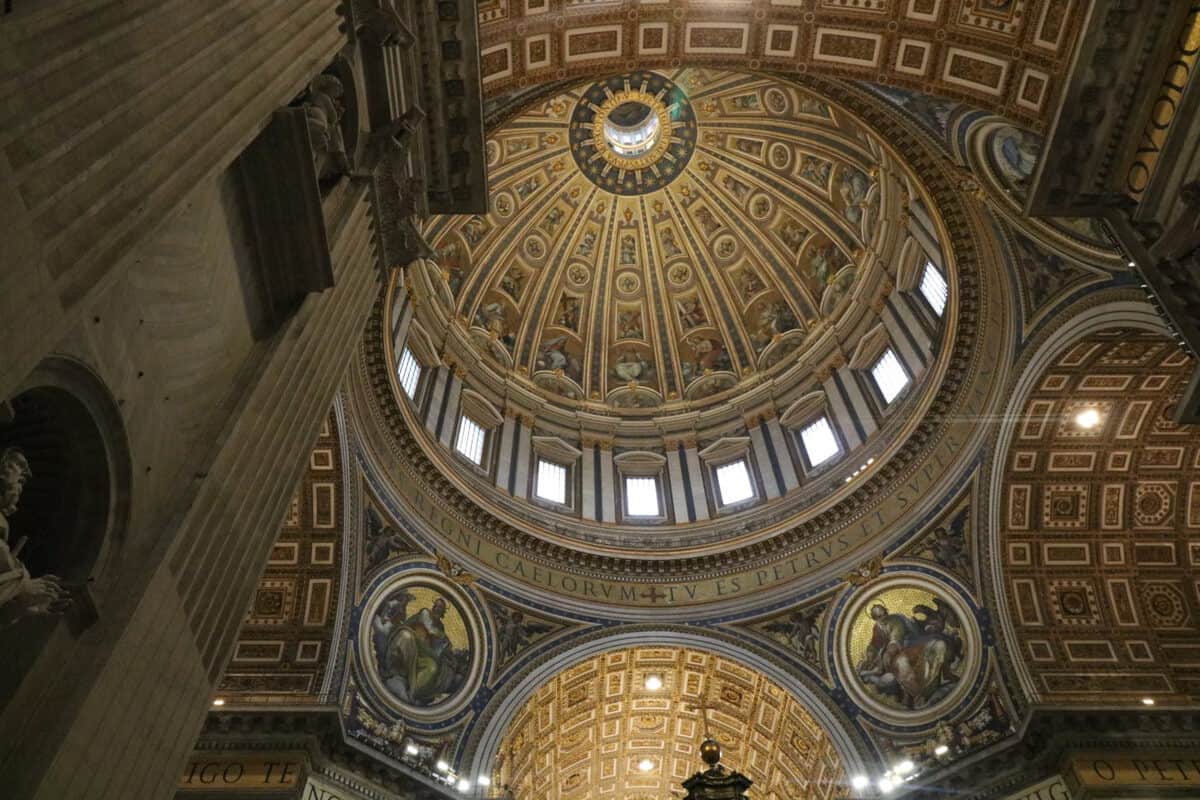 Tickets to climb St Peters Basilica aren't available online and have to be paid in cash. Children are free and adult tickets cost just €8 if you take the stairs or €10 if you want to take the lift part way up.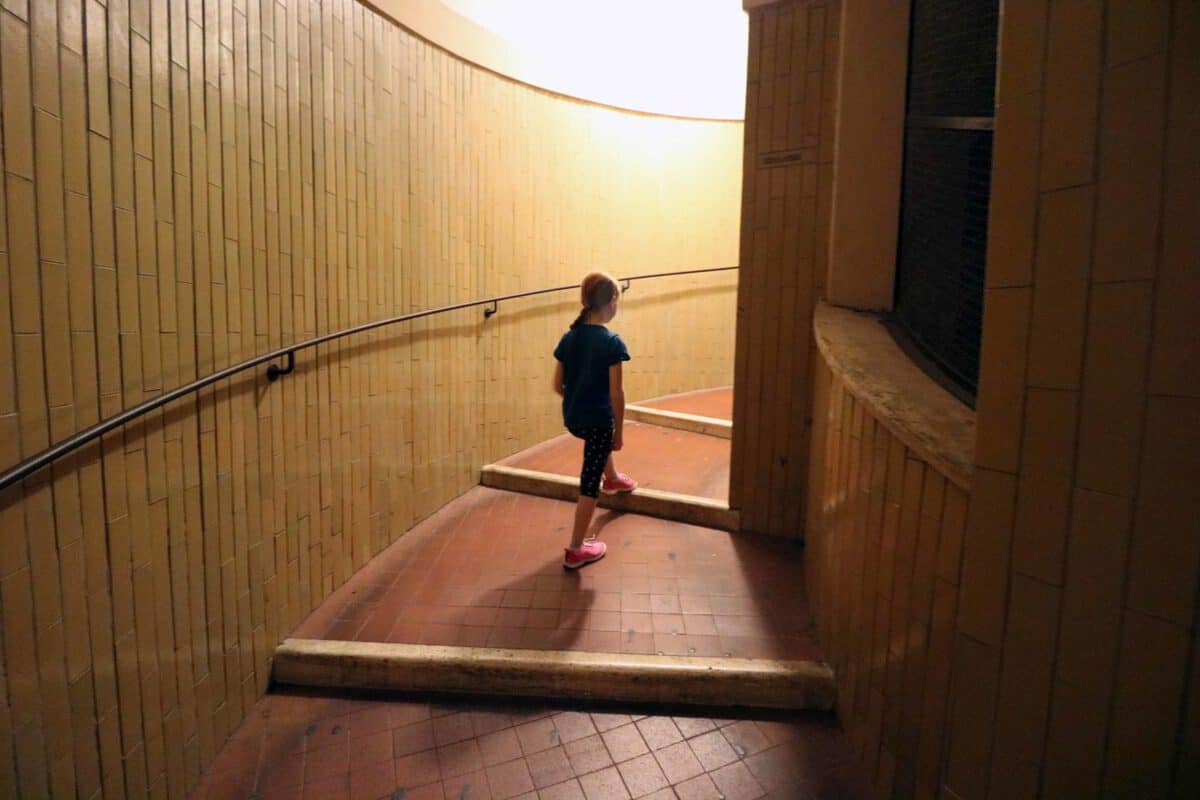 The first stage in climbing the Basilica dome only is accessible by a lift, but we decided to take the steps. This part wasn't too bad a climb and once completed, we were rewarded with a magnificent view from inside the dome to the floor below.
It's hard to visualise the grandeur of the dome from the bottom and looking down adds another dimension. We could see a service going on inside St Peter's from our view above.
After a little exploring we found our way up more steps that came to an outside area. We walked across a courtyard and then inside again to finish our climb.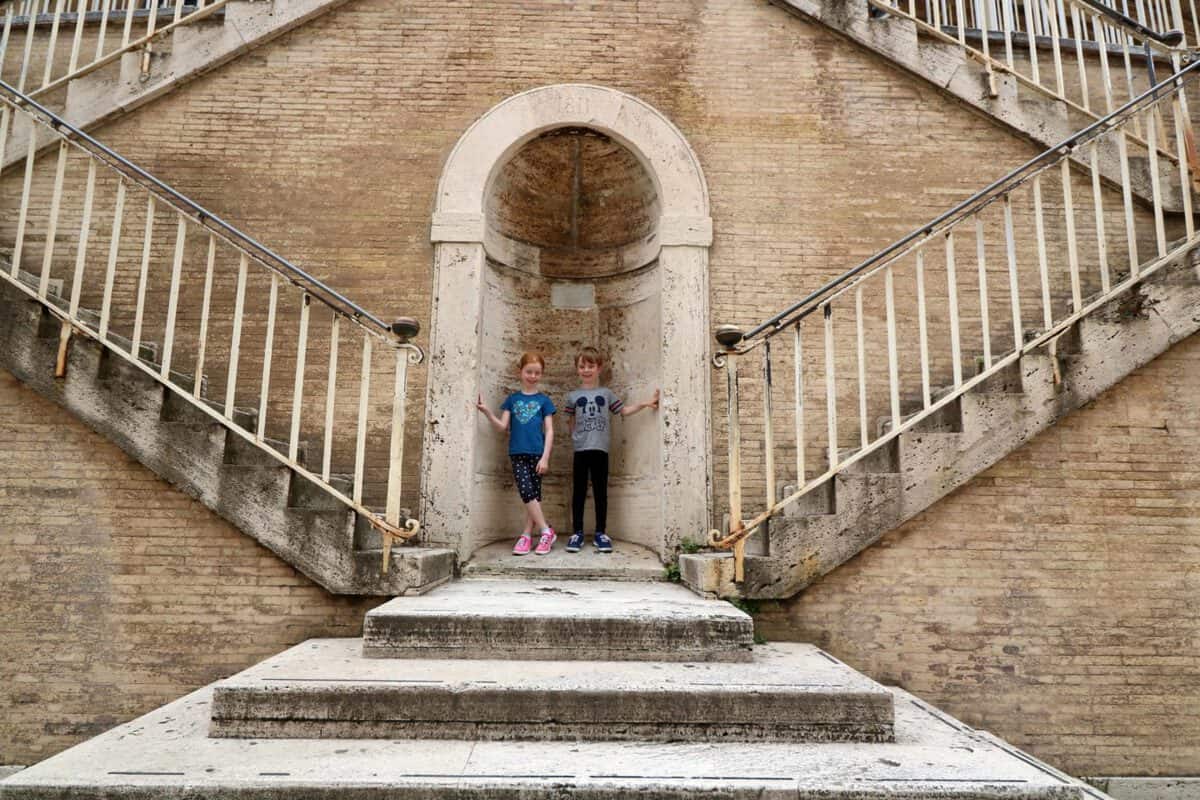 The stairs spiralled up inside the dome, with each step getting a little thinner, making it hard to stand. There was a definite lean to the right as we made our way up and it was a hard climb for all of us. The children were quite emotional by the time we reached the top and I wasn't far behind either!
Once we made it to the very top, it was truly one of the most beautiful views from anywhere in the world. With a panoramic view of the Vatican City and Rome, we could've spent hours up there, just sitting. It is fully enclosed with a steel cage, but it isn't oppressive and allows for some of the most incredible photographs we could ever take.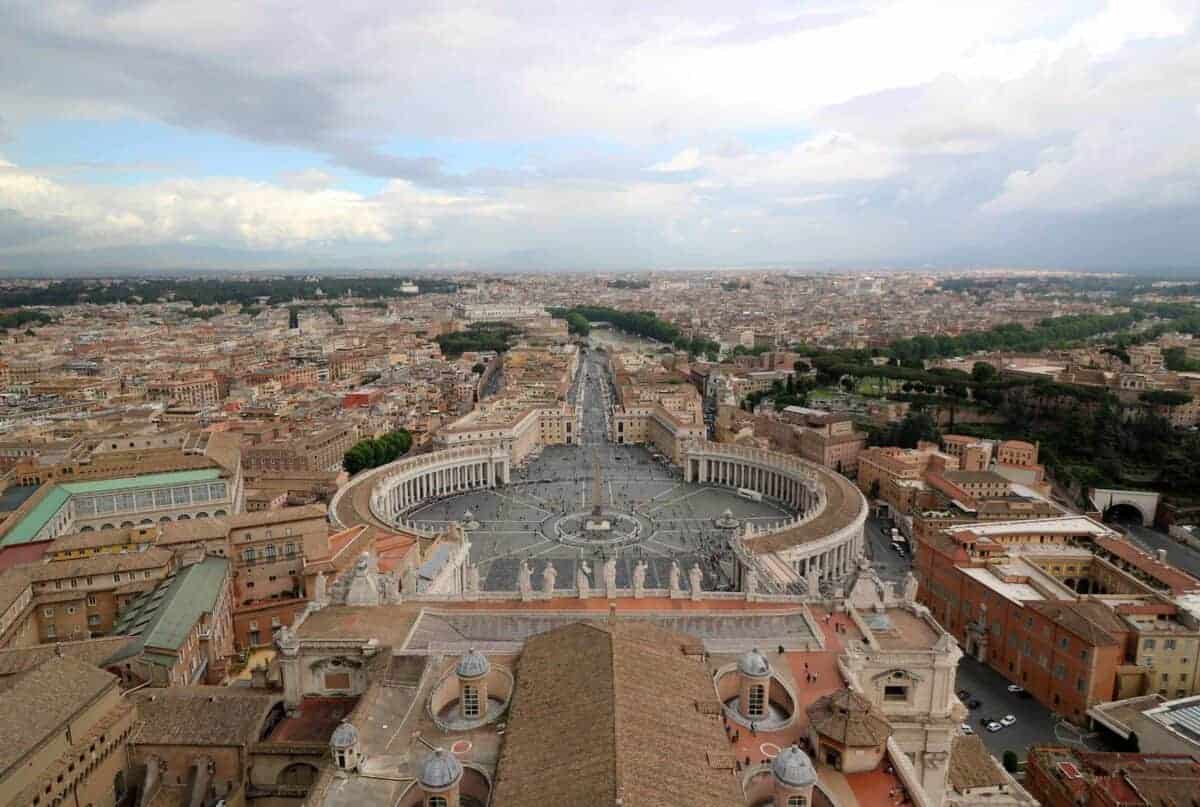 When we had our fill, we made our way down a different route, which makes it easy as there isn't any congestion on either the way up or down. The exit route took us out into another courtyard with toilets and even a cafe which was really lovely and unexpected, breaking up the descent nicely.
The exit took us out into the church which was absolutely beautiful and so, so big. We took a short route round and showed the children some of the highlights we were aware of from our guide books.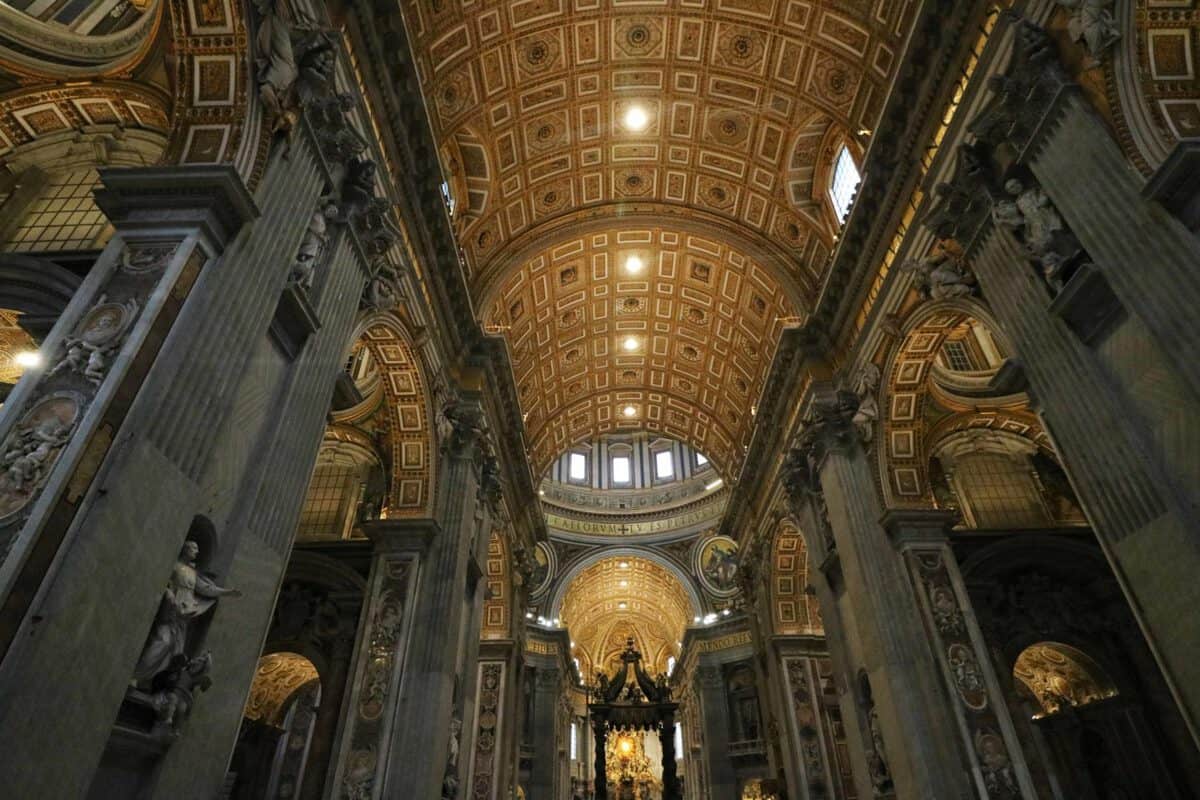 When we were ready, we made our way outside to admire the building and St Peter's Square. As we exited the church, we heard bells ringing and it was so lovely to see and hear them ringing out. We took our time and explored the square, taking in the history one last time.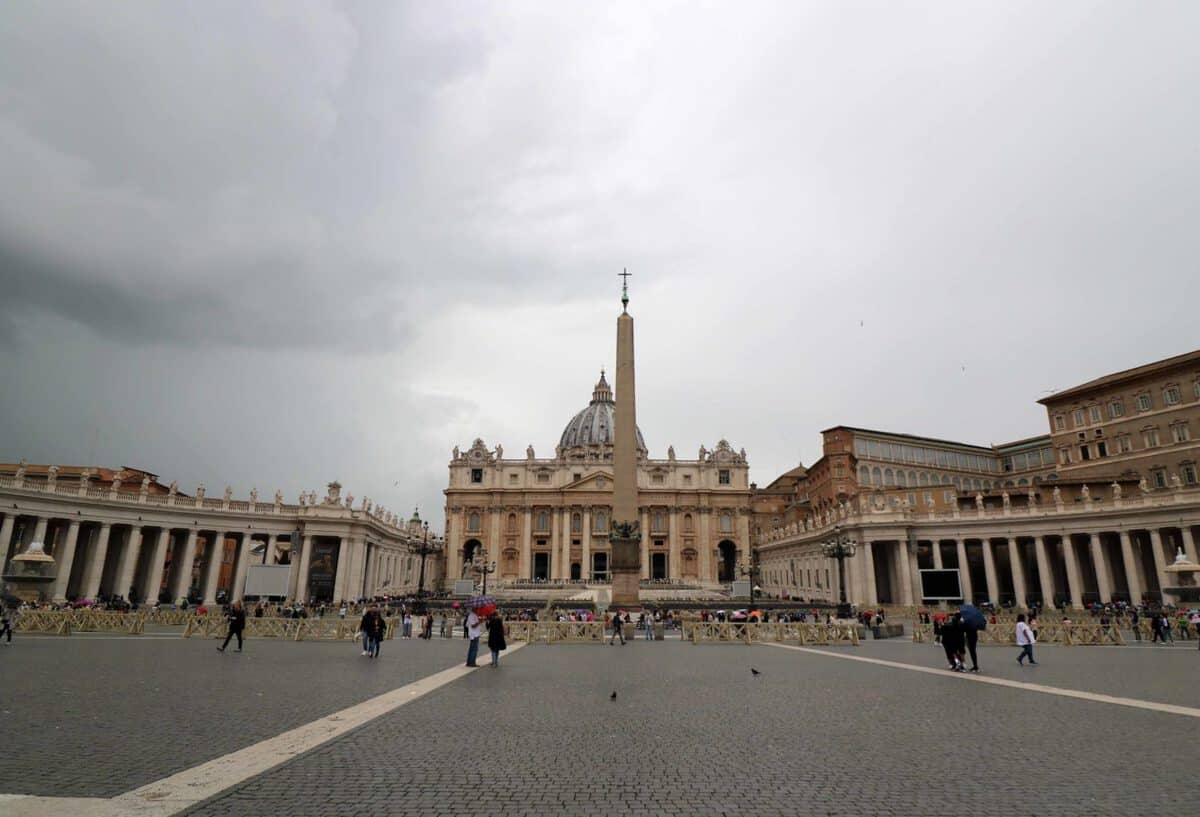 St Peter's Basilica and St Peter's Square are a must for any visit to Rome and along with the Vatican Museums they played a bit party in our city break. The children are still talking about climbing up to the top of the dome, the views and those wonderful church bells. Make sure you visit on your next trip.