Disclosure: We were invited on this break for the purpose of this review however all opinions are my own.
For my birthday a couple of months ago the lovely people at BuyaGift sent me an Ultimate Time Together Smartbox to include in my Birthday Gift Guide. Their Smartbox range is a fantastic gift as each box has a choice of experiences tailored to the theme of the box – from time together to gourmet dining, relaxation or adventures.
The Ultimate Time Together Smartbox had a choice of 990 experiences for two to choose from which included a great range of hotel breaks, theatre trips, spa days, dining experiences and adrenalin fuelled activities. Dave and I spent time looking through the experiences and decided on a one night break with dinner for two at the Hallmark Hotel Cambridge.
The experience was simple to book – by ringing the hotel and taking the voucher with us on check in. They had a lot of availability and were even happy to rearrange the stay for us when we had to cancel due to sickness. But, we finally visited last weekend and had a really relaxing break.
The Hallmark Hotel Cambridge is just outside of Cambridge and the surrounding area is undergoing huge work at the moment. This meant that the views were pretty non-existent and traffic was terrible but this didn't effect our stay at all. We had a lovely warm welcome and were given the option of a room on the ground or first floor. We chose the ground floor and the room was available immediately.
Our room was a standard double room. It was a good size with a desk, TV, plenty of storage space and tea and coffee making facilities. It also had a good size bathroom – although the actual bath was a little small – with complimentary toiletries and plenty of towels.
The hotel has a lovely leisure complex of pool, sauna, steam room, jacuzzi and a gym as well as spa treatments being available. Dave and I forgot our swim gear though so didn't get to enjoy any of the leisure facilities and instead just took time to relax in our room.
As part of our package we had dinner in the hotel's restaurant which was three courses from the main menu with just a small supplement to pay for certain dishes. The menu was lovely and varied with a lot more choice than we usually get when booking a hotel and dining package.
For our starters I went for the chicken liver parfait which was served with a lovely chutney and a good amount of bread. Dave chose the fishcake which was really well presented and a great size for a starter.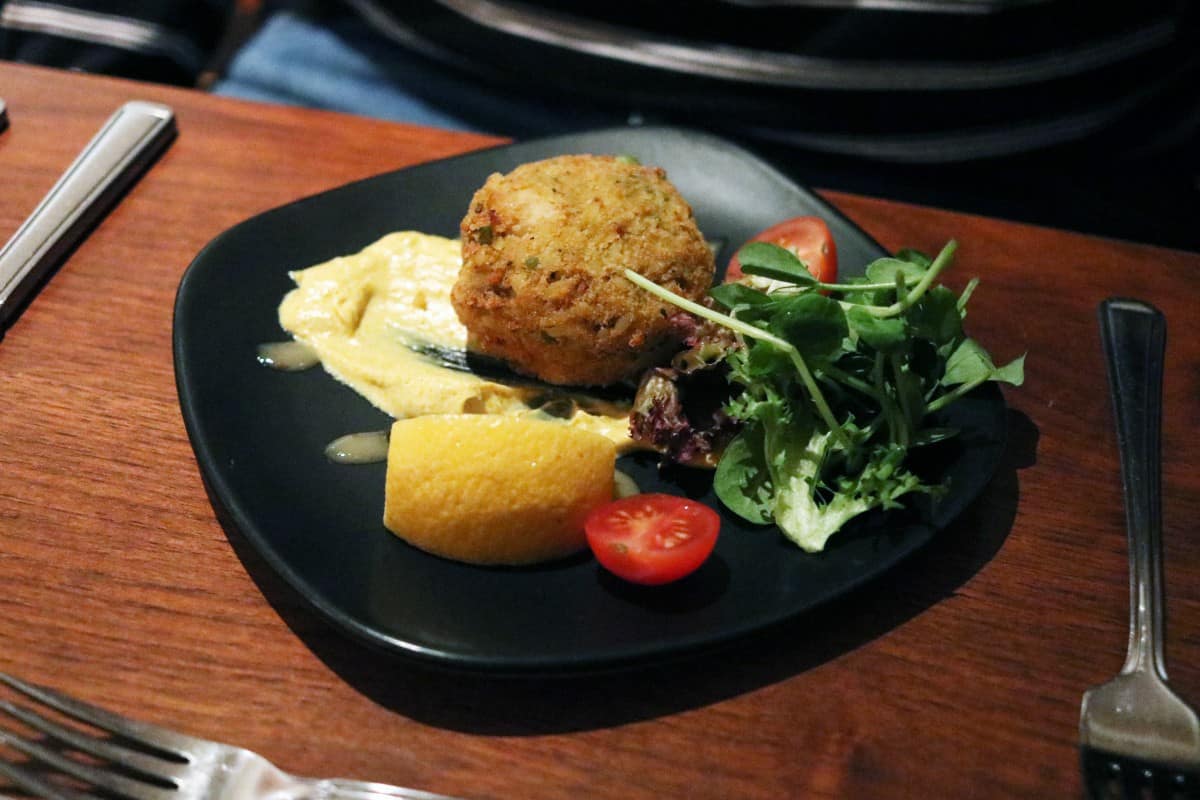 For our mains I went for a piri piri chicken burger which was nice but a little dry – it could have done with some sauce or a coating to keep the moisture in the chicken. But it was a really nice dish aside from that.Dave chose the beef stew and dumplings which was a really homely meal and perfect for this time of year.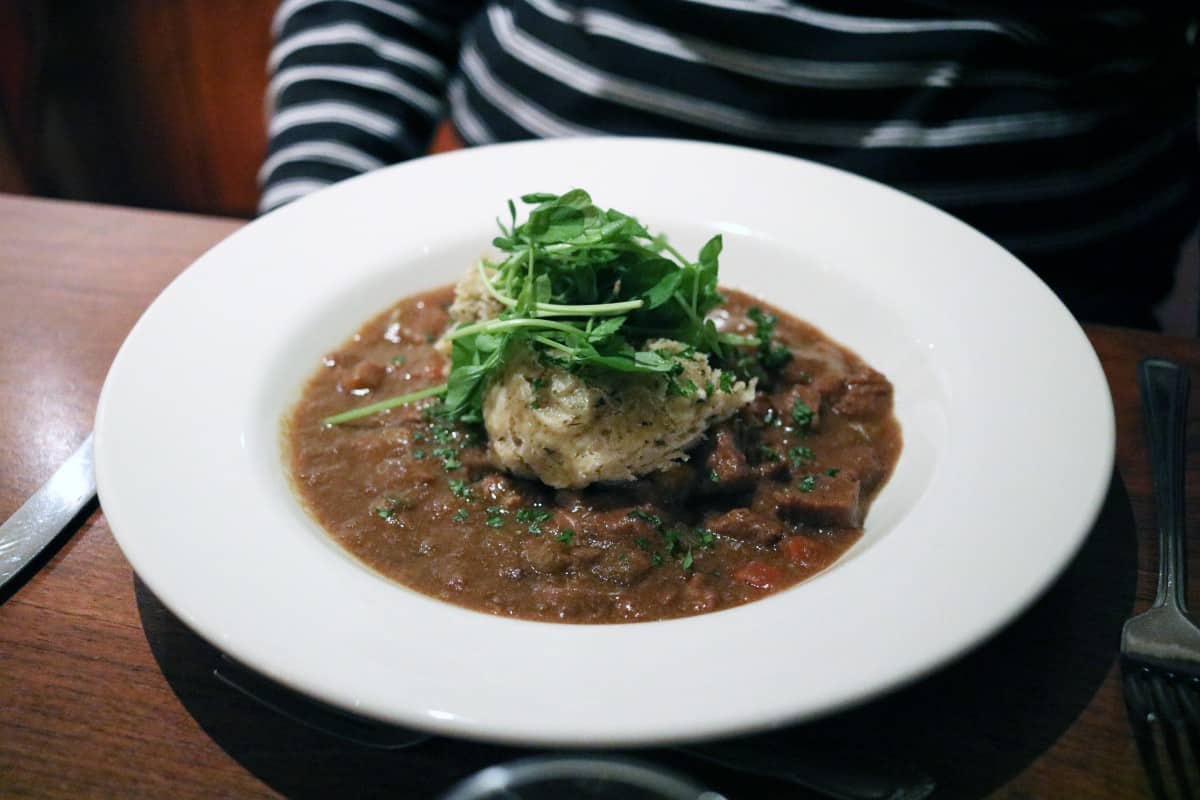 For our desserts Dave had a salted caramel sundae which was fine – a nice way to finish a meal. I had the apple and cherry crumble which wasn't very crumbly, quite stodgy and without much cherry flavour. But, I love a crumble and having it served with custard was perfect.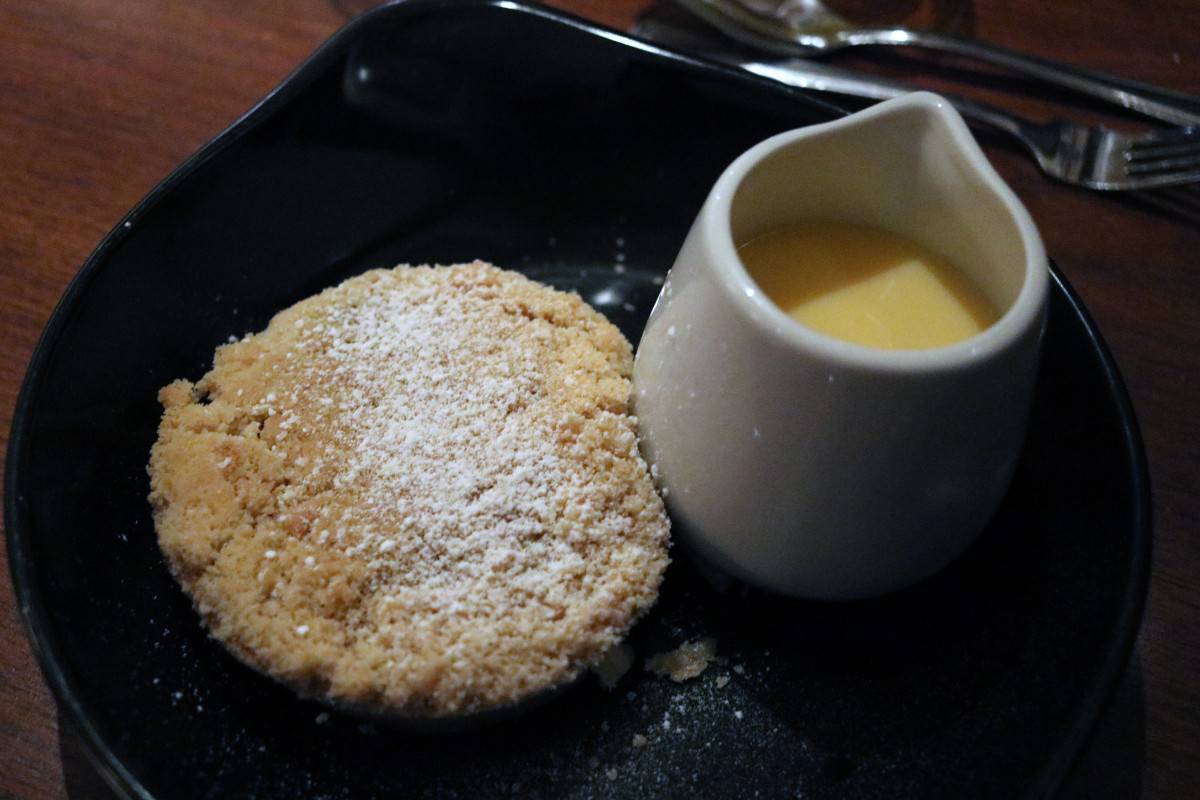 As you can tell the food at the Hallmark Hotel Cambridge was fine for an inclusive meal package. There was more choice than we were expecting and the service was great – with our food arriving soon after ordering. Breakfast the following day was really nice – with cooked options, cereals, fruit, yogurt and pastries served buffet style.
We had a really lovely stay at the Hallmark Hotel Cambridge and it's definitely somewhere we would stay again if we were visiting Cambridge but it has also inspired me to try other Hallmark Hotels around the country.
The BuyaGift Smartbox is such a great idea for a gift and we actually bought a Smartbox for our friends' anniversary soon after receiving this one too. It means that the recipient can pick any experience that jumps out at them and rather than knowing exactly what they'd like you can leave the decision in their hands. Plus, it's so much more thoughtful than a traditional gift voucher.