Disclosure: The products featured were sent for inclusion in this gift guide however all opinions are my own.
My thirtieth birthday was nearly four years ago now and the big birthdays always seem so easy to buy for. Anything with those big numbers on, something personalised or something to keep and treasure forever. But, once the big 3-0 milestone has passed, what do you then buy for the women in your life?
With my 34th birthday coming up next week I've put together a gift guide of things I would love to receive, an eclectic mix of gifts that me – or maybe any other 30-something would love to unwrap and something unique on the list for amazing birthday experiences for her.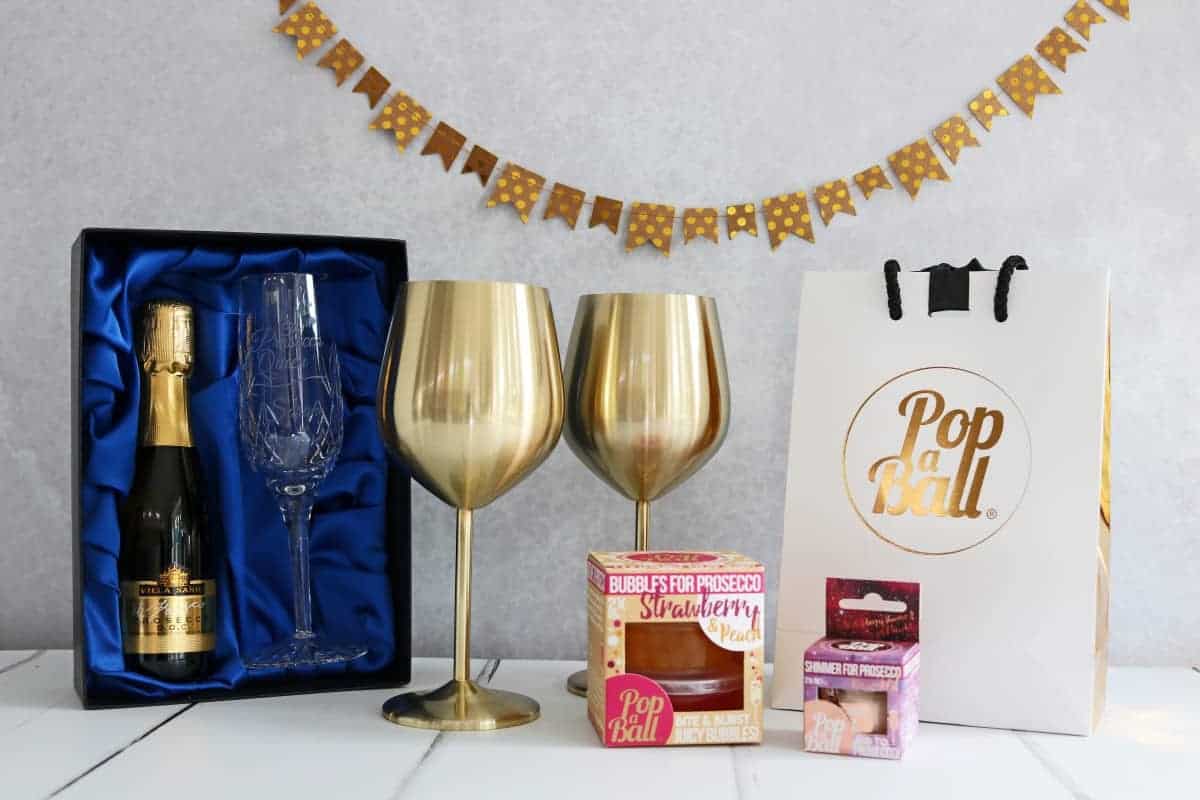 Most people love a glass of fizz so a beautifully boxed, personalised Prosecco set would be a wonderful gift. With a crystal glass that can be used for years to come and a little bottle of Prosecco to get them started it really would be a gift to enjoy.
You could get some PopaBall products to add flavour or sparkle to an ordinary glass of bubbly, turning it from a popular but typical drink into something a lot more exciting and fancy. They have a great range of flavours to choose from and the gift packaging is pretty special too.
Statement glasses are always lovely to receive and these gold ones from Domu are made of metal too. I can imagine them being great for keeping drinks cold but also nice for mulled wine at Christmas.
Carrying on the drinking theme, a personalised bottle of your recipient's favourite drink would always be appreciated. Whether it's gin, wine, Prosecco or whisky, adding the personalised touch shows how much thought you put into their gift.
Or, for something a little different how about a bottle of Not Terry's Chocolate Orange Gin Liqueur? I love a chocolate liqueur all year round so finding a chocolate orange gin version has changed my life. This has a little bit of the novelty factor but tastes great too.
If you're buying a gift for someone that loves cocktails then Chambord Black Raspberry Liqueur may be just the thing. Add it to a glass of fizz for a wonderful Chambord Royale – a great drink for a toast during birthday celebrations!
But, being in your thirties isn't just about alcohol – obviously. One thing I absolutely love to receive is a gift experience – and Red Letter Days have so many to choose from. The number one experience I would buy for friends would be a spa day or spa break – depending on the budget.
Jewellery is always another top gift, especially if it's something well thought out and personalised, really tailored to the recipient. Hurley Burley have a fantastic range of jewellery which is affordable, elegant and beautifully packaged, making each piece a wonderful gift. This rose gold bracelet, engraved with my initial, really is a stunning gift. It's so well made and different to anything I've seen on the High Street.
Another lovely, personalised gift is pretty much anything from Made With Love & Sparkle. They have a whole range of gifts for every personality and I love this Fund Box that you can personalise with anything they could be saving for as well as the name of the recipient. It has a slot in the front to post money into and can be wall mounted or free standing. It's such a thoughtful gift for anyone saving for their next adventure.
A great gift is something that related to someone's hobbies – and a pair of ice skates would be great for me. Ice skates, roller skates or inline skates could inspire someone to get active and maybe even resurrect a hobby from their younger years. I love to ice skate and owning my own pair of skates has long been a dream of mine.
If you're not sure what your recipient would appreciate, a Buy a Gift Smartbox could be just the thing. They offer anything from adrenaline fuelled experiences to days of relaxation but you could even get an Ultimate Time Together Smartbox so that the recipient can have quality time with a friend or loved one.
Most people in their thirties would have grown up having Slush Puppies as a real treat – at holiday camps, when they went bowling and so many times in between. A Slushy Maker would be a great investment for anyone, giving them a good dose of nostalgia, creating a talking point in the kitchen and even giving them a great easy cocktail option too. Yes, blue Slushies are pretty nice with a shot of alcohol in them too!
S'ip by S'well bottles would be a great investment for any health focused or environmentally conscious person. The bottles come in a fantastic range of bright and funky colours and designs, are double walled for maximum insulation and are made of stainless steel, making them incredibly durable too. They're a great way of reducing your single use plastic usage as well as making sure you always have lovely cool water with you too.
I know from experience that as you get older some things in your kitchen get forgotten about and could always do with upgrading and this Joseph Joseph Baker Gift Set would be a fantastic present for anyone who loves to spend time in the kitchen. It includes measuring spoons, mixing bowls and a stainless steel egg yolk separator – things that always get the most use in a kitchen.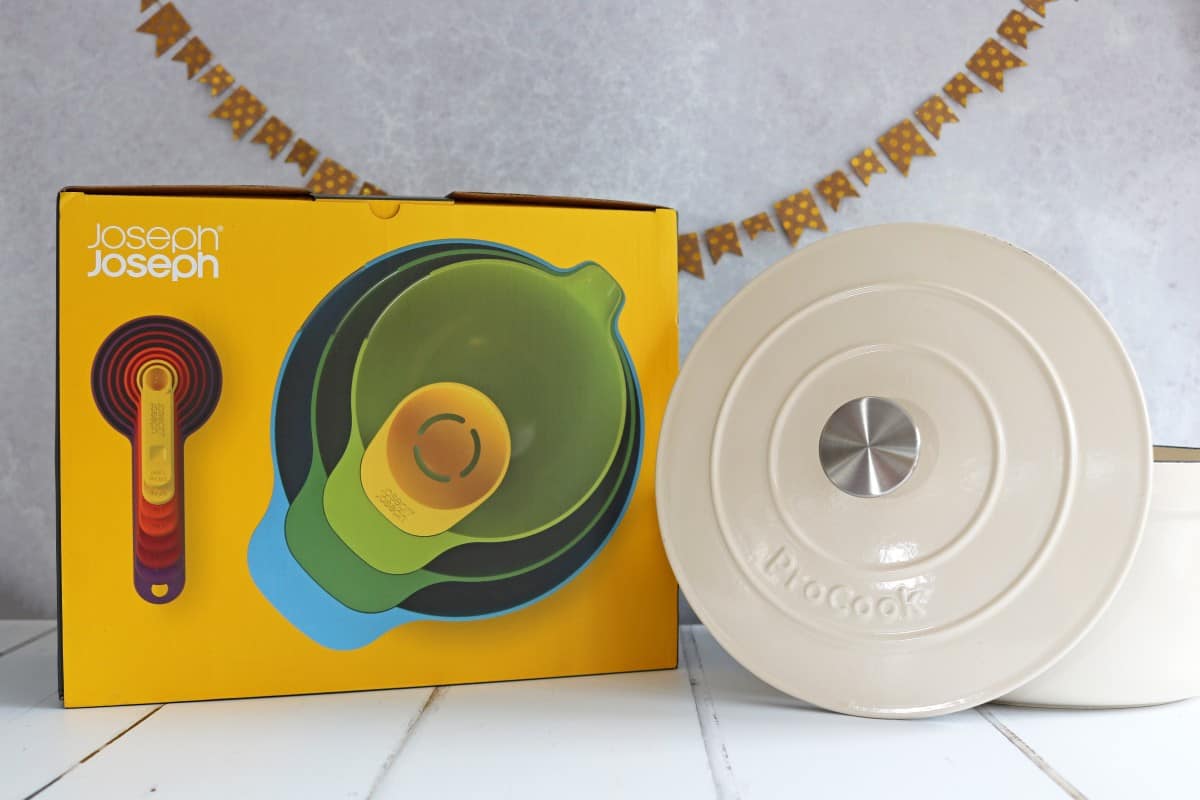 Oven to tableware is something that I absolutely love and that you can collect over the years. This ProCook Cast Iron Casserole would be a great addition to any kitchen, working well in the oven but then moving seamlessly to the table to dish up all those wonderful one pot meals. It can even be used on the hob and would look lovely on display in a kitchen too.
Everyone loves candles and ways to make their home smell lovely and Wax Lyrical is one of my favourite places to buy candles and diffusers. Their Vintage Palm range from Yvonne Ellen is beautiful, full of scents of the summer like fresh white cotton and citrus. These are a great way to keep the summer alive just a little longer.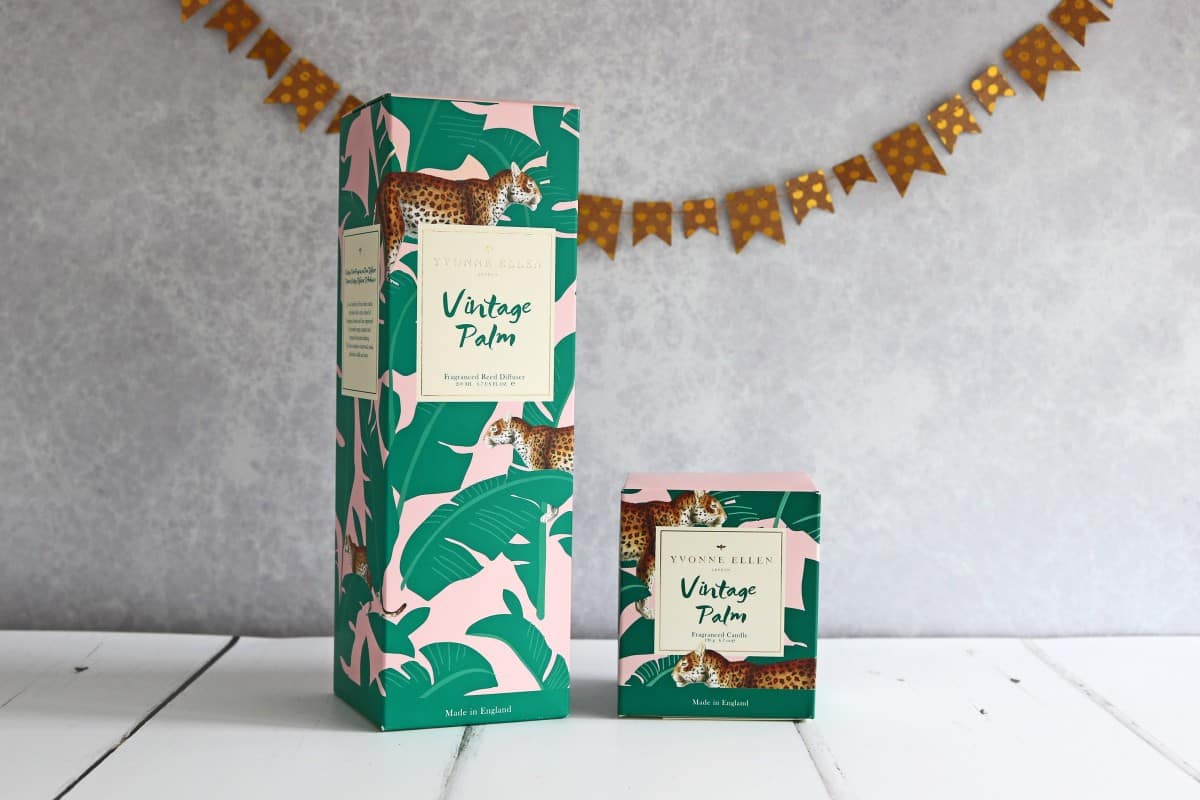 One of my favourite things to receive on my birthday are edible gifts. Lir Chocolates are fantastic, a little touch of luxury, beautifully boxed and full of wonderful flavours. The Lir Discovery Collection has been launched to mark Lir Chocolate's 30th birthday – perfect for a thirty-something gift! The range range brings together delicious chocolate exteriors and mouth-watering centres, featuring exotic ingredients like Persian lime oil, Spanish pistachio and vanilla from Tahiti in the South Pacific.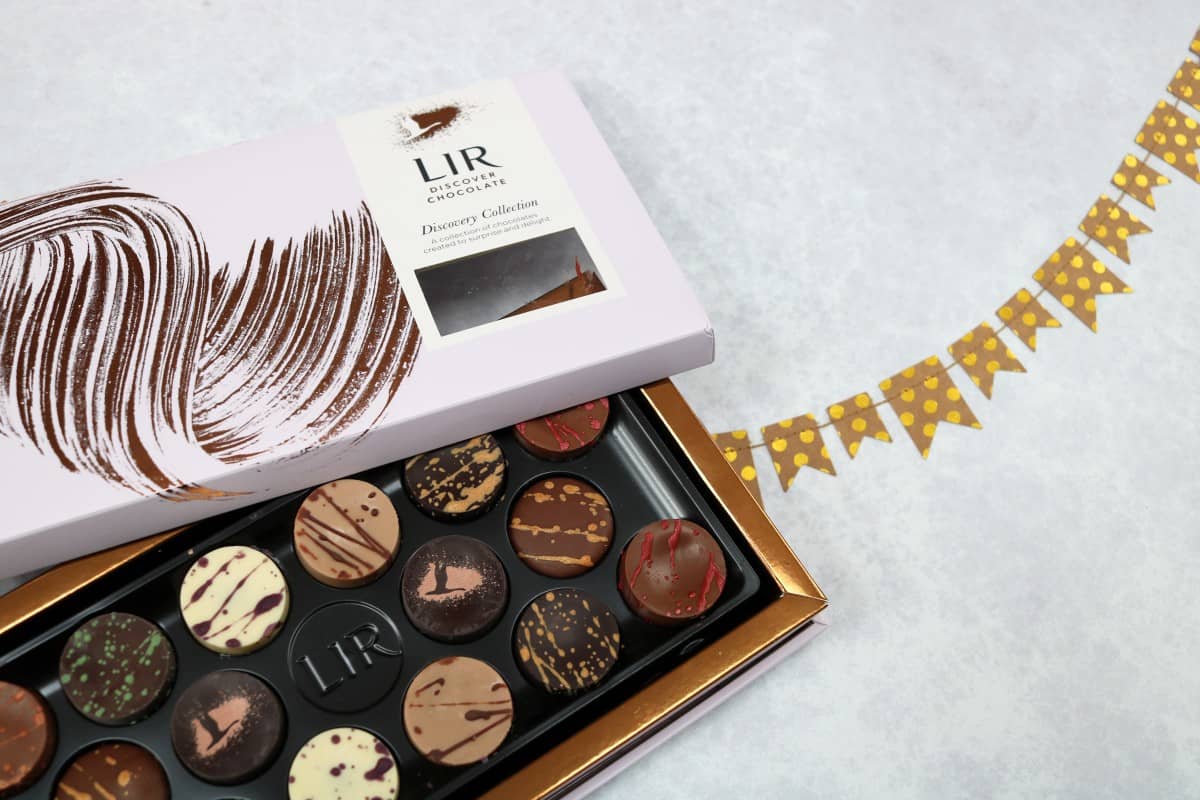 But, when it comes to foodie gifts you can't beat a hamper and First4Hampers have a fantastic range. The Birthday Gift hamper has everything any adult could possibly want to celebrate their birthday – Prosecco, Birthday Cake, Truffles, Biscuits and more all in a beautiful tote bag. This really is such a lovely, indulgent gift for anyone's birthday.
I always love quirky gifts, something a little bit different but still well thought out. A Felt Peg Board would be a perfect gift for anyone – letting you leave messages around the house or add text to photos. The hot pink really stands out and it would make a real feature in any room.
I am always looking for a challenge and the 100 Movies Scratch Off Bucket List gives you something to aim for – a list of 100 amazing movies that everyone should watch in their lifetime. This is one of a range of scratch off posters covering everything from books and music to cheese and beer so there is one for every personality and time of life.
I love candles but I really like finding a candle that's a little bit different too and the Vinyard Gin and Tonic Candle is such a thing of beauty. It's made from natural soy wax and is incased in a repurposed wine bottle making it such a talking point. Plus, it really does smell like gin and tonic too!
I don't think I'm ever going to grow up – although growing older can't be helped – and so the Beauty and the Beast Enchanted Rose Light is the perfect desk accessory for me. It looks absolutely beautiful, just like the rose from the movie, and lights up too making it a really useful and functional addition to any room.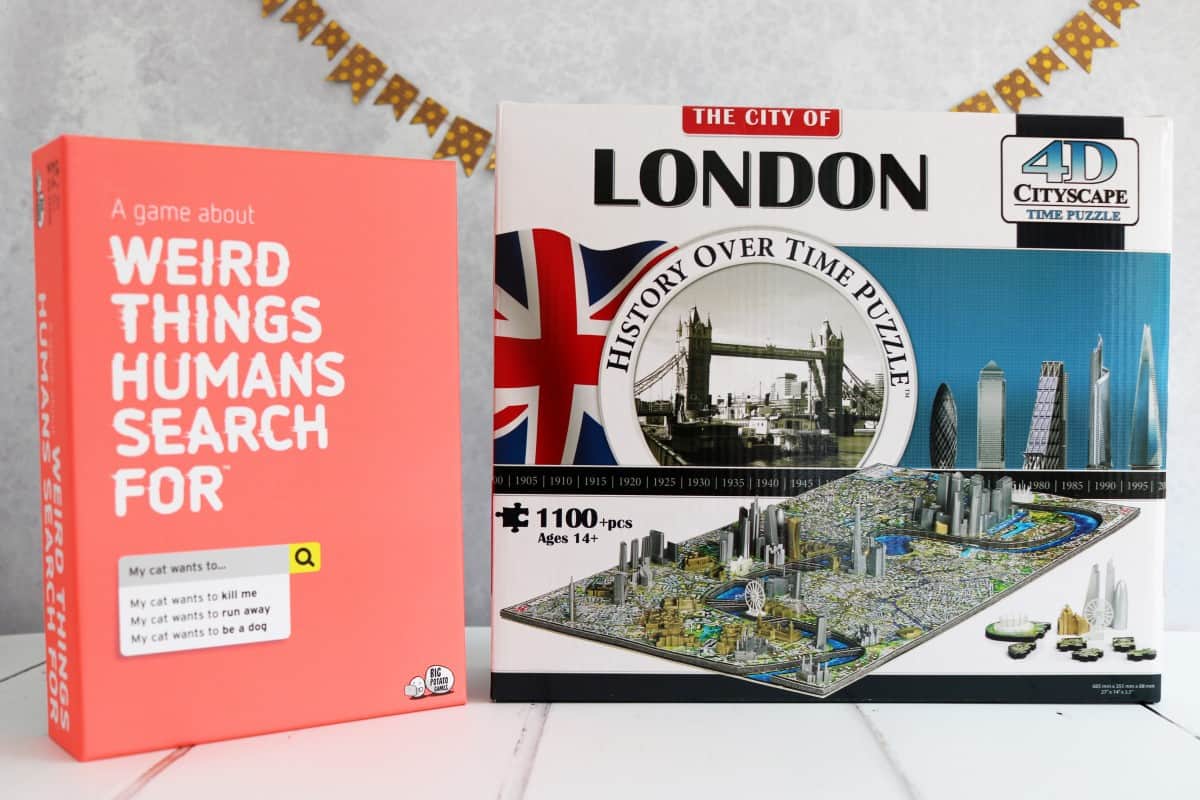 Someone that is always on my gift list and something that I think people enjoy more and more as the years go by is playing games with their family and friends. I am a huge fan of Big Potato Games and Weird Things Humans Search For is such a fantastic gift – especially for anyone that loves to search for things online. It's so funny, so much fun and a great way to pass an evening.
I've really got into puzzles again recently – after loving them throughout my childhood – and the City of London History Over Time Puzzle would make a great gift for any jigsaw lover. It's 3D, has over 1100 pieces and really does create a true reflection of one of my favourite cities. The range also includes other cities so you can work your way around the world one birthday at a time.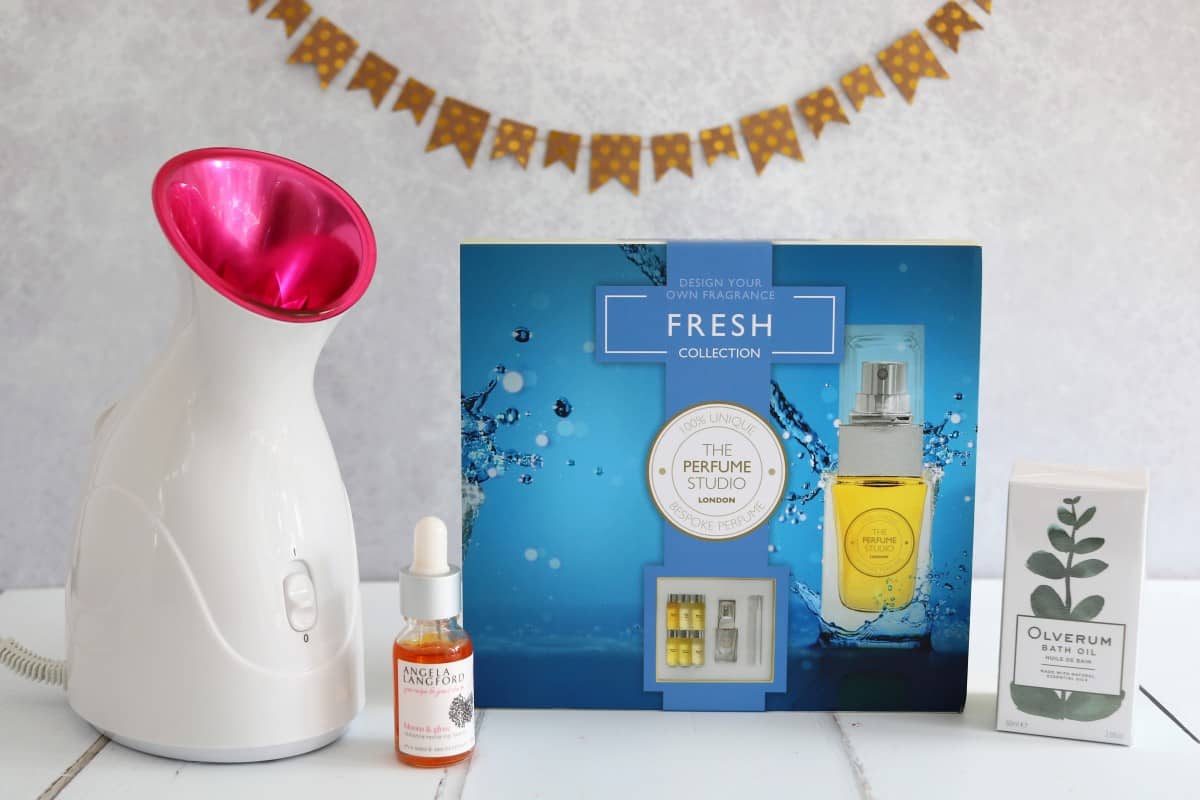 The last category that is always popular when searching for birthday gifts is beauty products. Health and beauty is such a big thing, especially as you get older, and so buying something great quality that smells fantastic is always going to be appreciated. Olverum Bath Oil is the ultimate relaxing and soothing treat to give. It's a therapeutic bath oil which contains ten pure essential oils, carefully blended to work synergistically. It's an effective way to naturally relieve stress and help you achieve a great nights' sleep as well as easing aching muscles. It smells great too and would be a really lovely gift.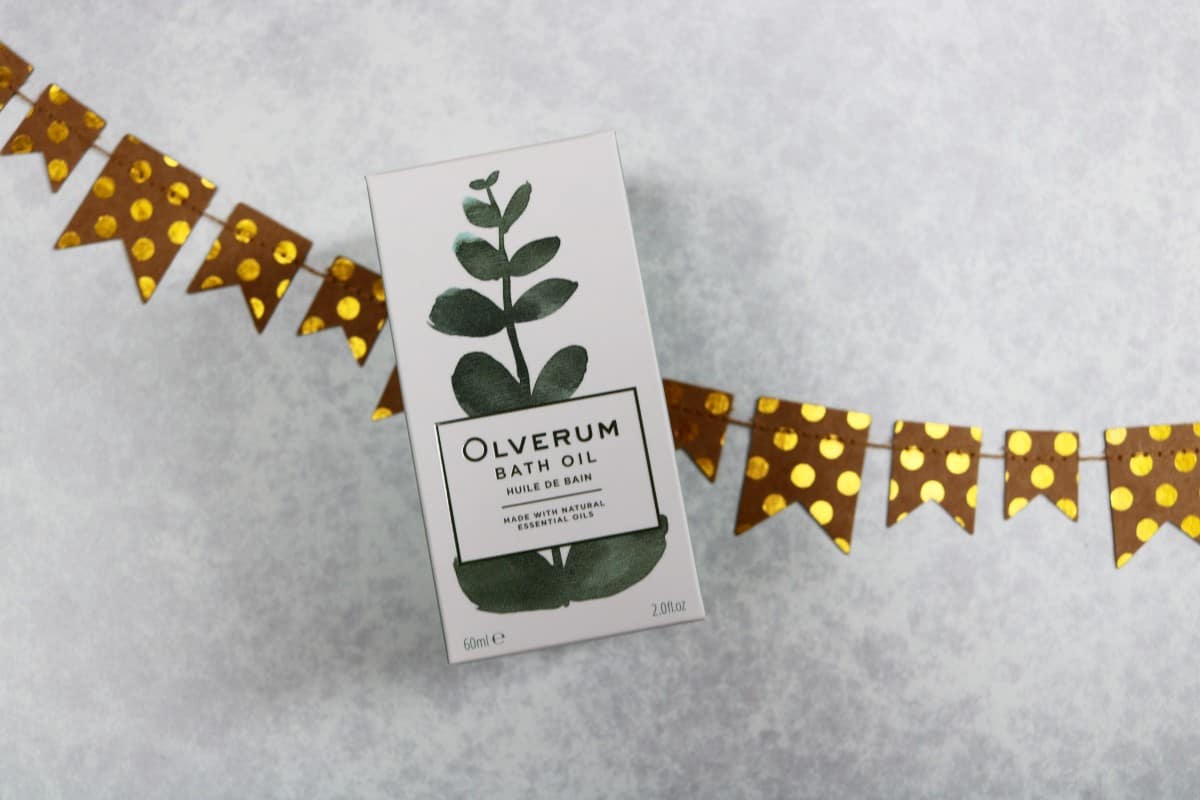 Angela Langford Bloom and Glow Face Oil is another great product that would be a lovely gift for any woman. It can be used regularly to leave you looking, feeling and smelling wonderful. It helps balance skin, restoring its natural radiance and is great for all skin types.
Perfume is always high on my list when looking for gifts to buy female friends and relatives as I know most people have a favourite perfume they love to stock up on. But, if you're looking for something a bit different or you don't know what perfume they like, how about Bespoke Perfume Kit from The Perfume Studio? They have a whole range of different kits depending on what perfume you like and they also have workshops where you can create your own perfume too, making a wonderful experience based gift.
A Facial Steamer could also be a great investment for a friend or relative. Creating a luxurious spa feeling at home, opening up your pores and cleansing your face with warm steam. The steam increases circulation and gives you a wonderfully relaxed feeling. I'm just starting to get into a good skin care routine and I think this would be a really well received gift.
I hope this has given you lots of ideas of things to buy any women in your life for their birthday, Christmas or any other occasion through the year. Let me know if you have any other suggestions.