Disclosure: The products featured were sent for inclusion in this gift guide however all opinions are my own.
This post contains affiliate links and I may receive commission if you visit a link and buy something. Purchasing via an affiliate link doesn't cost you any extra, and I only recommend products and services I trust.
Most of us have men to buy for at Christmas. Whether it's our dad, our partners, brothers or friends, I thought it would be good to put together a gift guide of ideas for the men in your life. I have quite a few men to buy for and so I hope this gives you some gift buying inspiration too.
Here are a few gift ideas for him to get you started.
Something to eat or drink
A nice bottle of wine is always high on our list of things to gift at Christmas and I know from my own Dad how much a quality wine is appreciated. Independent Wines have a great range this Christmas, including the Demarie Barolo DOCG 2016, a classic old-vine Barolo from La Morra – full of flavour and elegance. It's a wine made to share, savour and enjoy – one perfect for the festive season.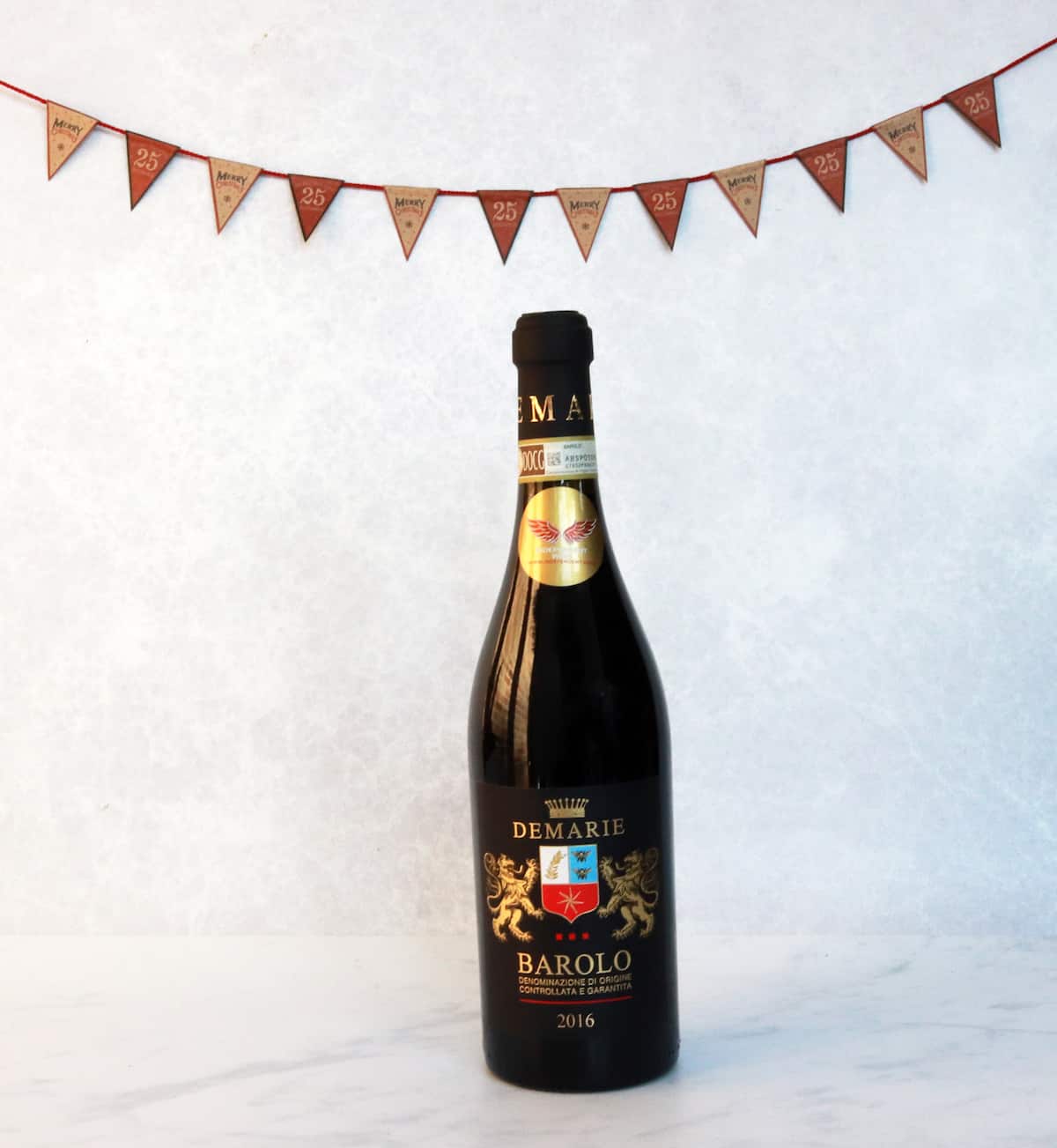 Chocolates are a lovely gift at Christmas and Montezuma's have fantastic stocking fillers this year. I love these Snowballs – mixing white chocolate and peanut butter beautifully, giving a sweet treat perfect for sharing over the festive season.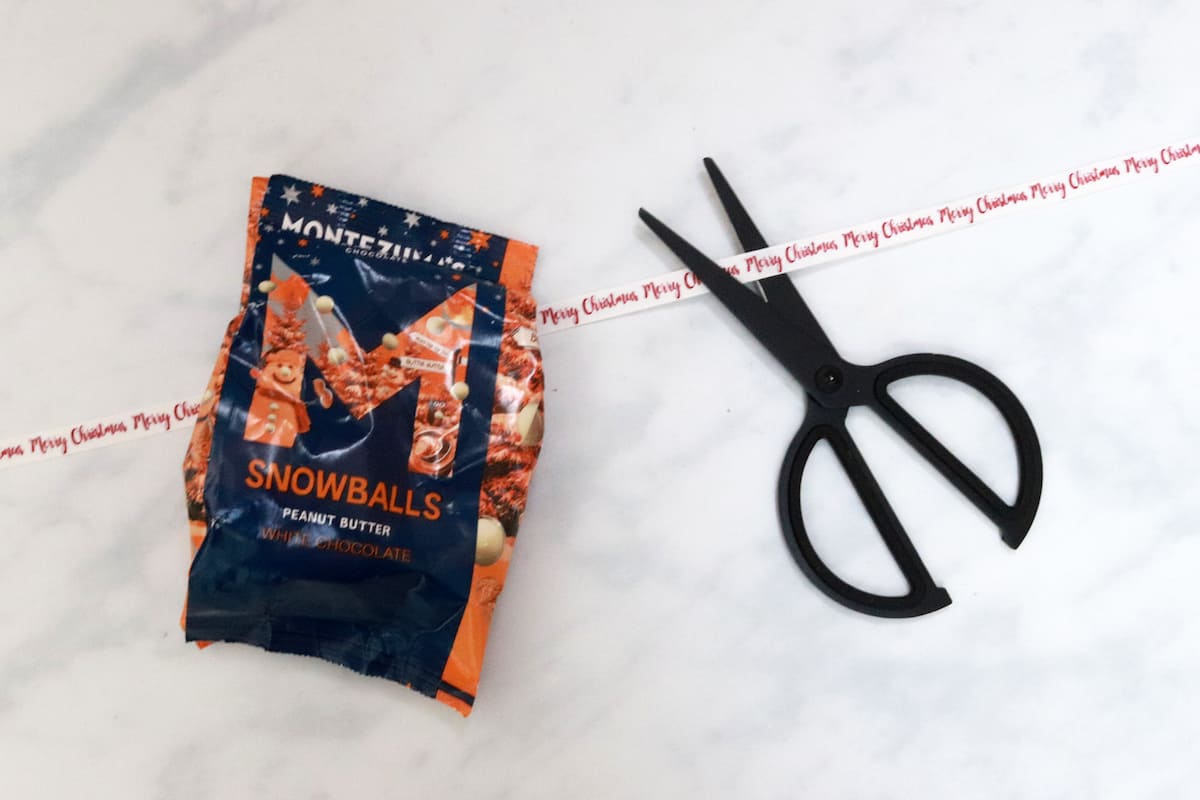 For a really unique stocking filler, why not gift him Lumps of Coal? A gift that will guarantee to make him smile, the tin is full of cinder toffee chunks coated in milk chocolate. You can see the full Chocolate Gift Company range here.
Something to compliment food and drink
If the man in your life loves cocktails then a cocktail set makes a great gift. I love this one from VonHaus with a beautiful hammered stainless steel finish and so many accessories for any budding mixologist! It even has a recipe booklet included and comes gift boxed too. It's a really lovely gift idea.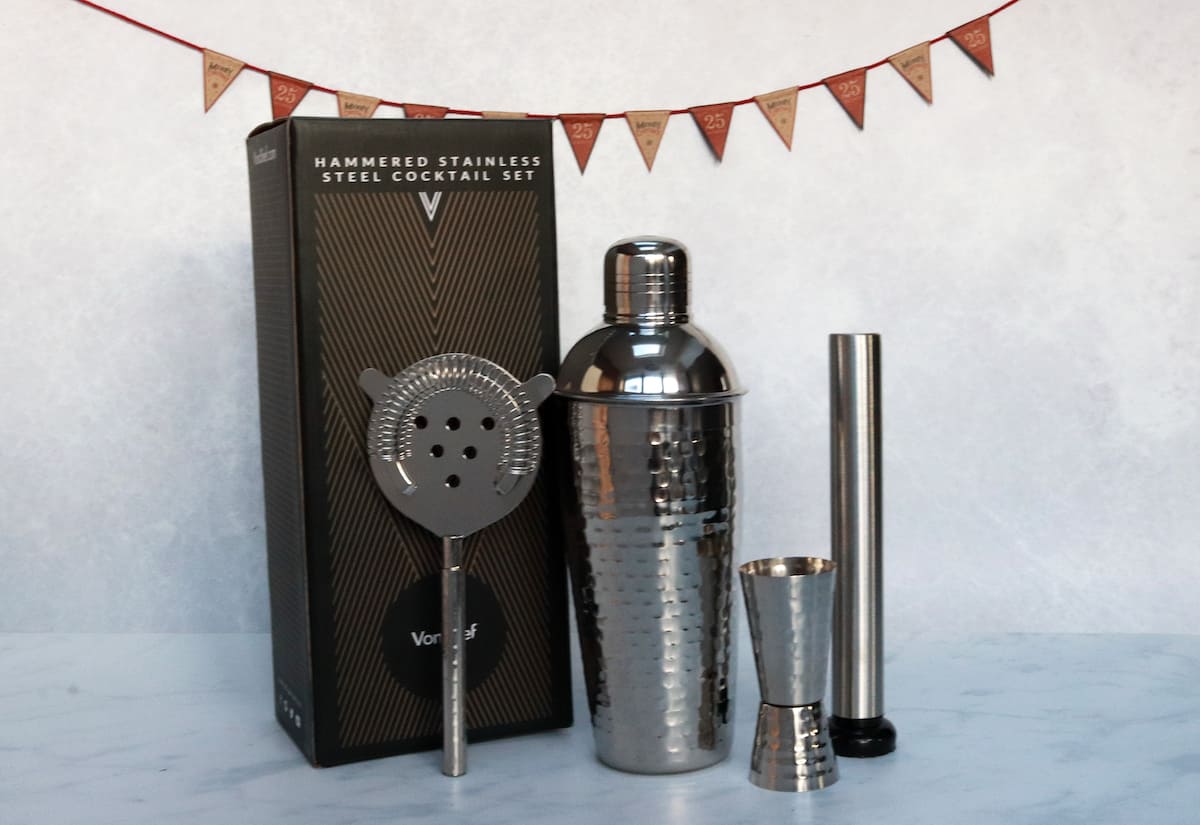 Travel mugs and drinks bottles are always a great gift and I love the new sports bottles from SHO. A great size, and available in a range of colours, the bottles are great for the active man in your life. The bottle keeps drinks cold for 24 hours and has a handy carry handle too.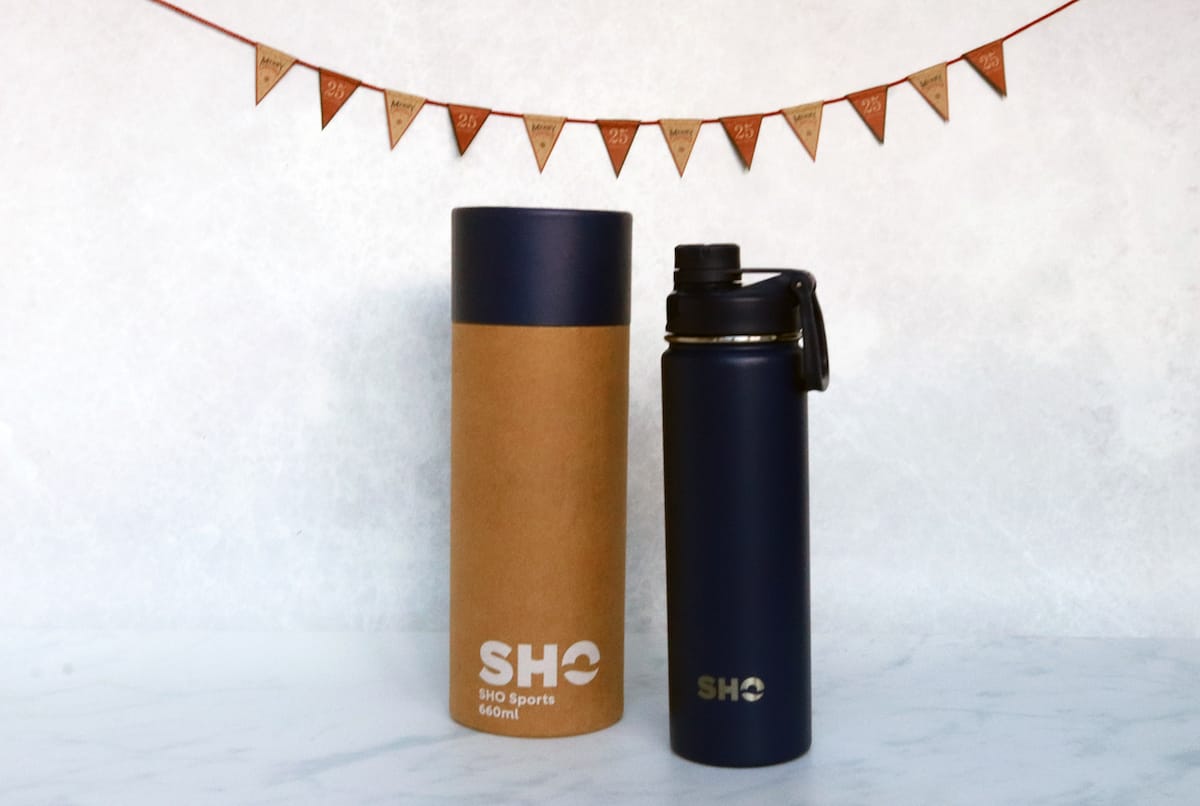 Something for the home
Most of the men I know love Game of Thrones – and many read too. So Game of Thrones bookends from Enesco could make a fantastic gift. Nice and weighty, really well made and such a great symbol from the show, they would look fantastic in any home. A real statement on any bookshelf and a wonderful gift this Christmas.
I often gift Willow Tree ornaments to the women in my life but they also have beautiful pieces that men would appreciate too. With this Grandfather ornament as well as others aimed at dads, brothers and friends, there's bound to be one that resonates with you and the person you're buying for.
Something practical
A Collector's Gift Set from Danilo is a great gift for the man in your life. They have sets in a range of themes, with one perfect for a Star Wars fan, Stranger Things fan, football fan – or so many other interests. Each set includes a calendar, diary and pen all in a beautiful gift box.
Something techy
If you're looking for a techy gift that they probably won't have already, a digital breathalyser could be just the thing. The AlcoSense Lite 2 personal breathalyser gives you an extremely accurate reading of your alcohol level and alerts you when you are close to or over the drink drive limit. It gives real peace of mind not just the night you're drinking but the morning after too.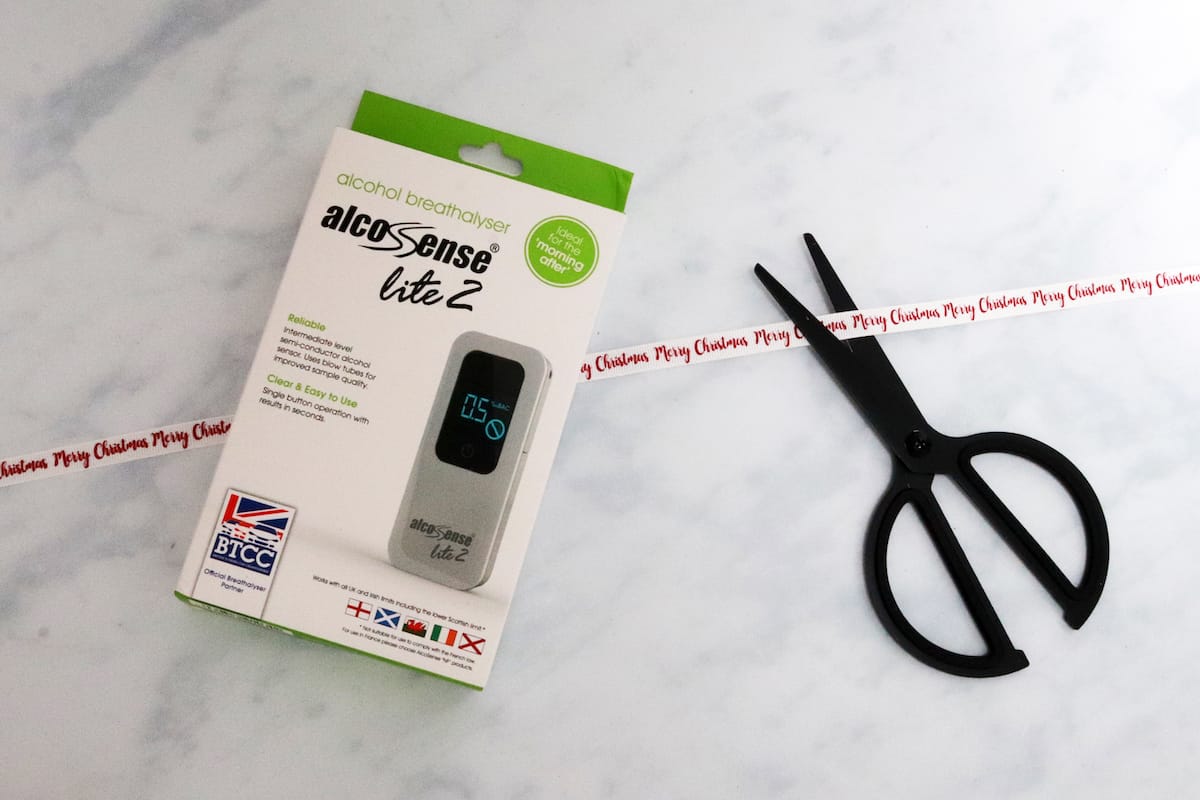 Headphones always make a great gift and we love the Edifier W820NB headphones – they're perfect for anyone who loves their music. With fantastic audio quality and a beautiful sleek design, anyone would love to find them under the tree this Christmas. They have active noise cancellation technology, a built-in microphone, a long battery life and are really lightweight too.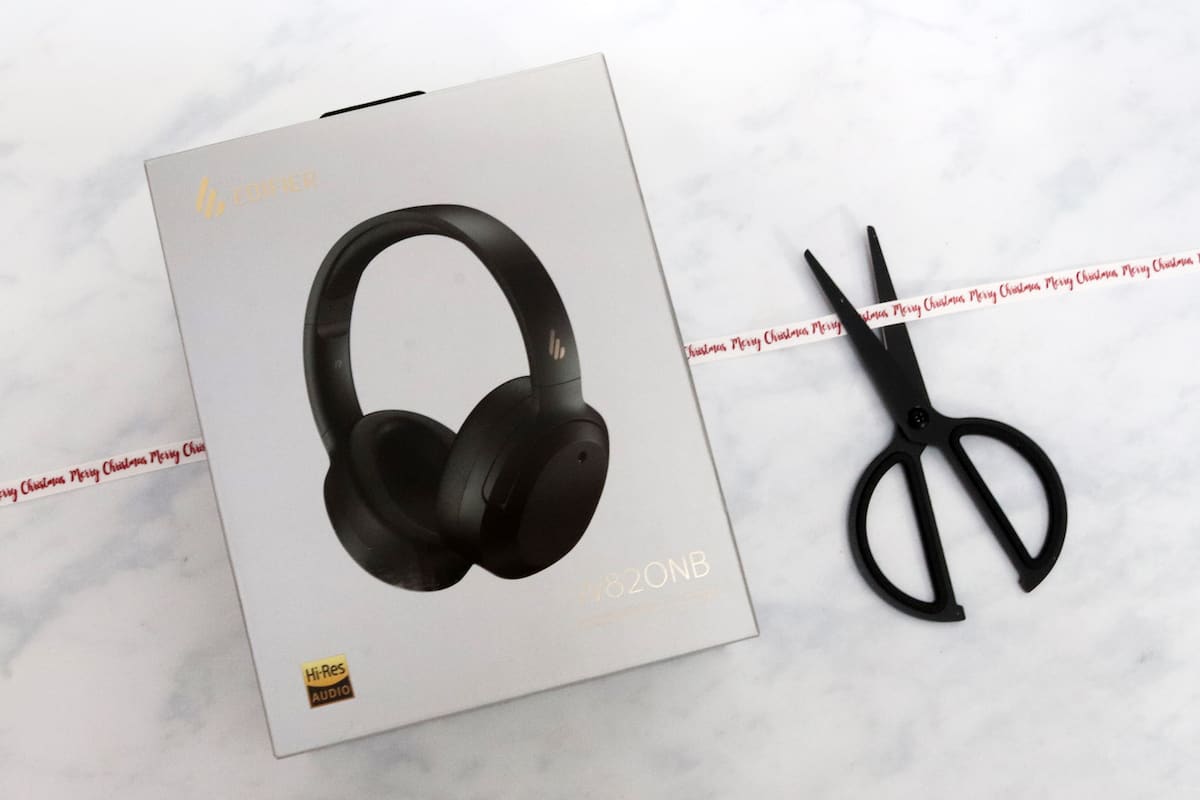 I love to give photo gifts as presents and my favourite find recently has been personalised wireless chargers from VistaPrint. Super convenient to have around the home or at the office, who wouldn't love to see their loved ones' faces every time they charge their phone? Such a great gift idea.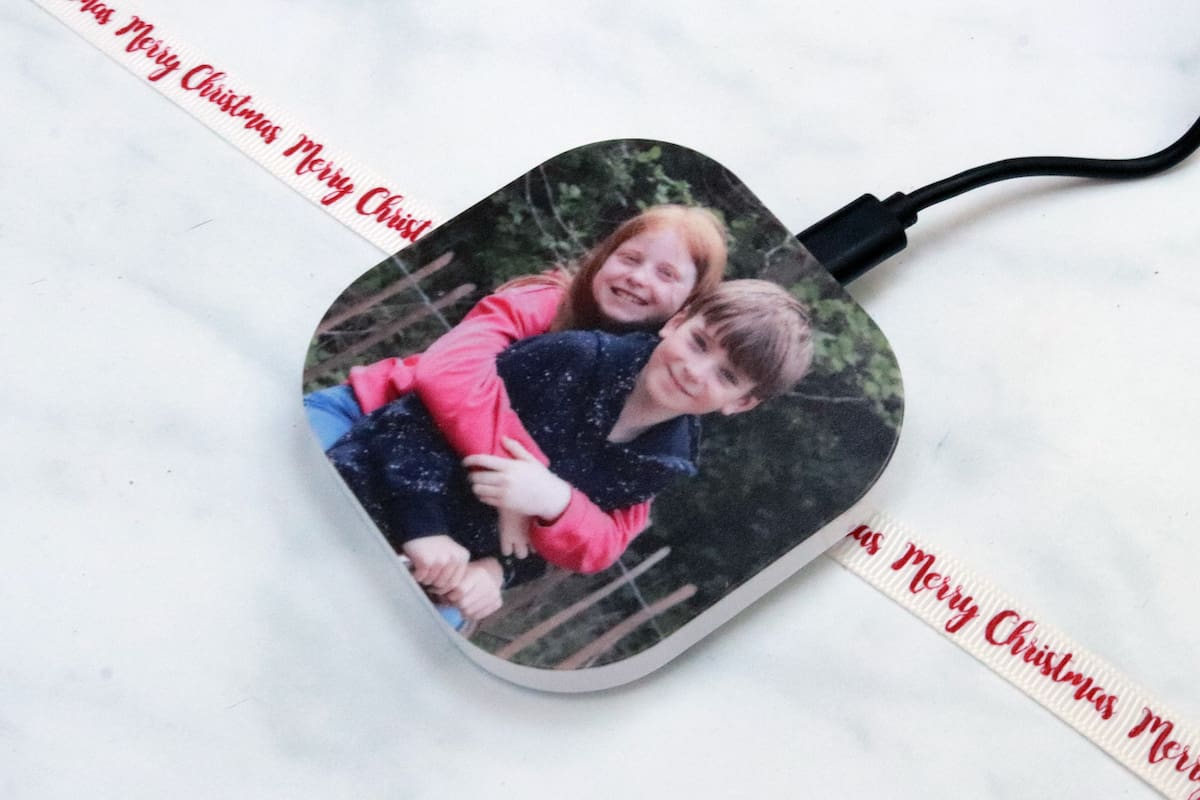 A fantastic gift for the man who has everything is a PAJ GPS Tracker. It allows the user to effortlessly keep track of their car, knowing where it is at any point and having a log of where it's been too. Super easy to set up and unobtrusive, it's a great gift that will give anyone peace of mind this Christmas.
You can read our full review of the PAJ GPS Power Finder 4G here.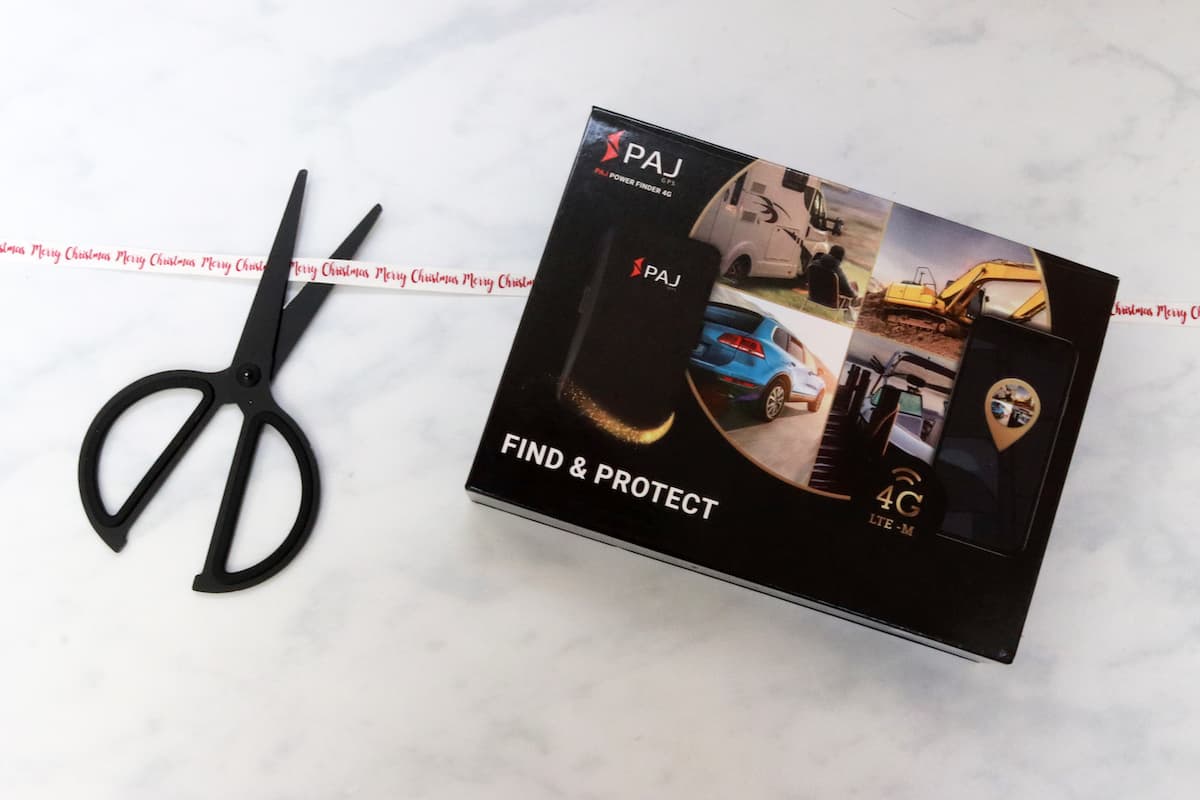 Something to wear
Sometimes it's hard to buy clothes for men but you can't go wrong with some winter woolies so they can wrap up warm. This Fawler Scarf and Beanie bundle would make a fantastic gift. They colour is great for the festive season and they're both beautifully knit and super warm.
Trendhim have a fantastic range of scarves, hats and gloves that would all make lovely gifts. They 're all things that the men in your life would really appreciate and could use for years to come.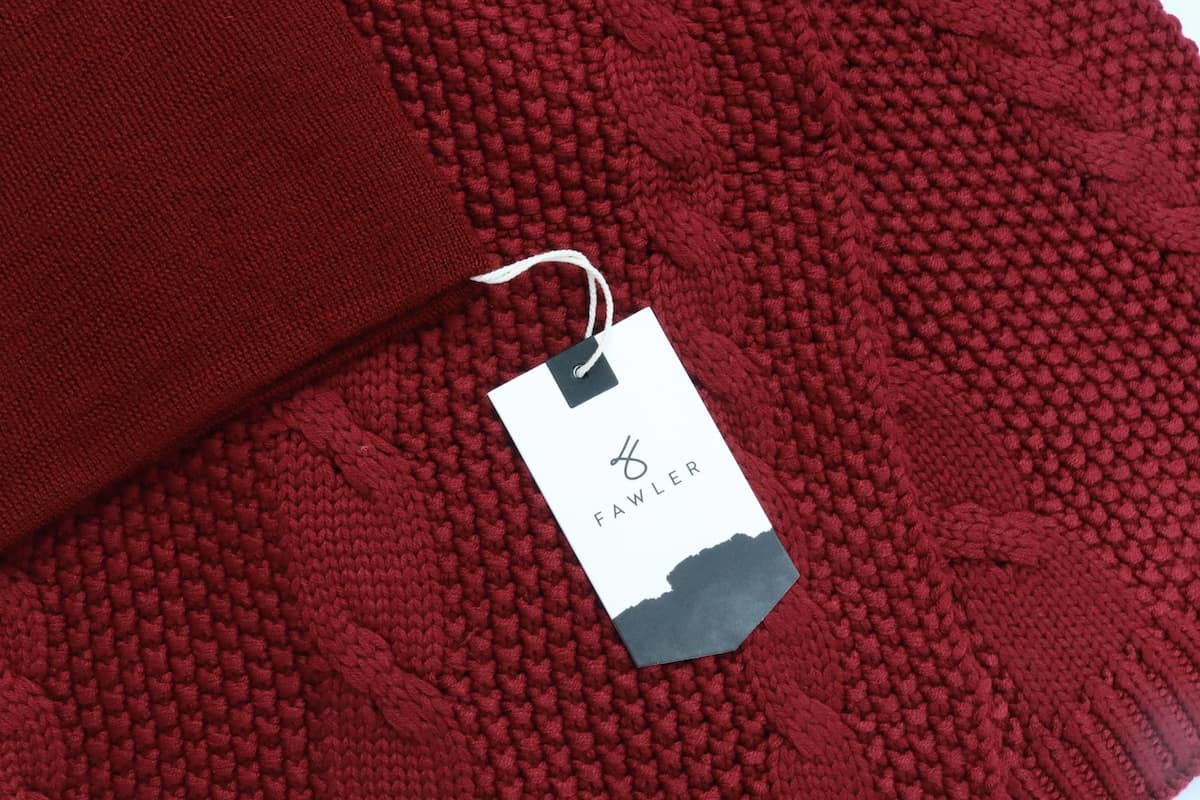 Keyrings are another lovely photo gift and we've often got basic plastic keyrings as gifts in the past. However, VistaPrint create these beautiful keyrings with a stainless steel frame and edge to edge printed insert that make fantastic gifts They're a keepsake made to last.
Toiletries and Beauty Products
I love giving – and receiving – nice sets of toiletries and Arran Sense of Scotland have fantastic ranges for both men and women. One of my top picks this year is the Apothecary Seaweed and Sage Discovery Gift Set which contains Shampoo, Bath and Shower Gel, Body Lotion and Soap, all in the seaweed and sage fragrance.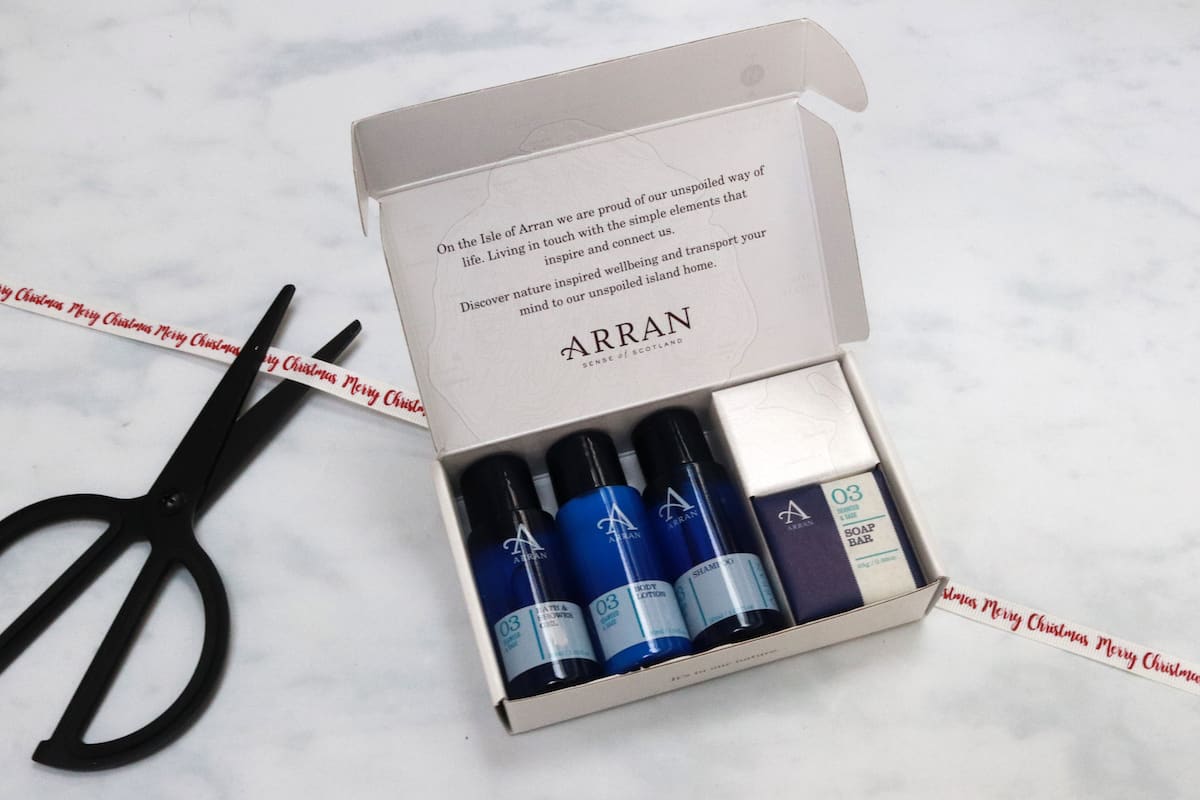 This invigorating fragrance is infused with lemon, geranium, and orange formulated with mineral-rich seaweed extract, giving the range cleansing properties that provide prolonged skin hydration. You can see the full Arran range here.
Something fun
Video games are always a great gift and this Christmas we love Jurassic World Evolution 2. Available on the Playstation, XBox and PC, Jurassic World Evolution 2 is the sequel to Jurassic World Evolution, the management simulation where you get to build and manage your very own Jurassic Park!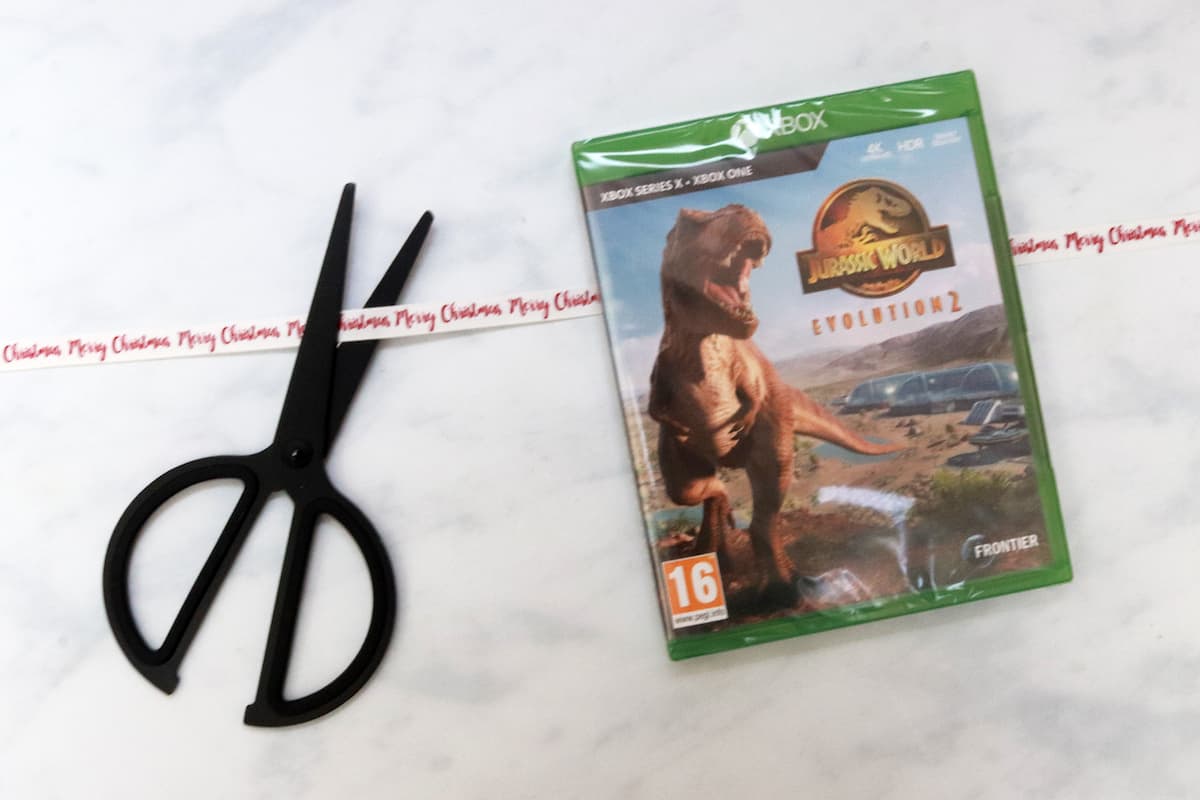 Jurassic World Evolution 2 is a whole new adventure, with a new storyline, new features and even brand new dinosaurs! It's a really realistic game with fantastic cutscenes and really immersive gameplay. A game that any dinosaur fan would love this Christmas.
It's always nice to gift men games that they'll really appreciate and Bunch of Butts is one of our favourites this year. Bunch of Butts is a simple and silly card game that revolves around butts – can you collect enough to win? Age 7+, and playable with up to 8 players, it's one that everyone can play together over the festive season. Plus, it only takes 10-15 minutes to play.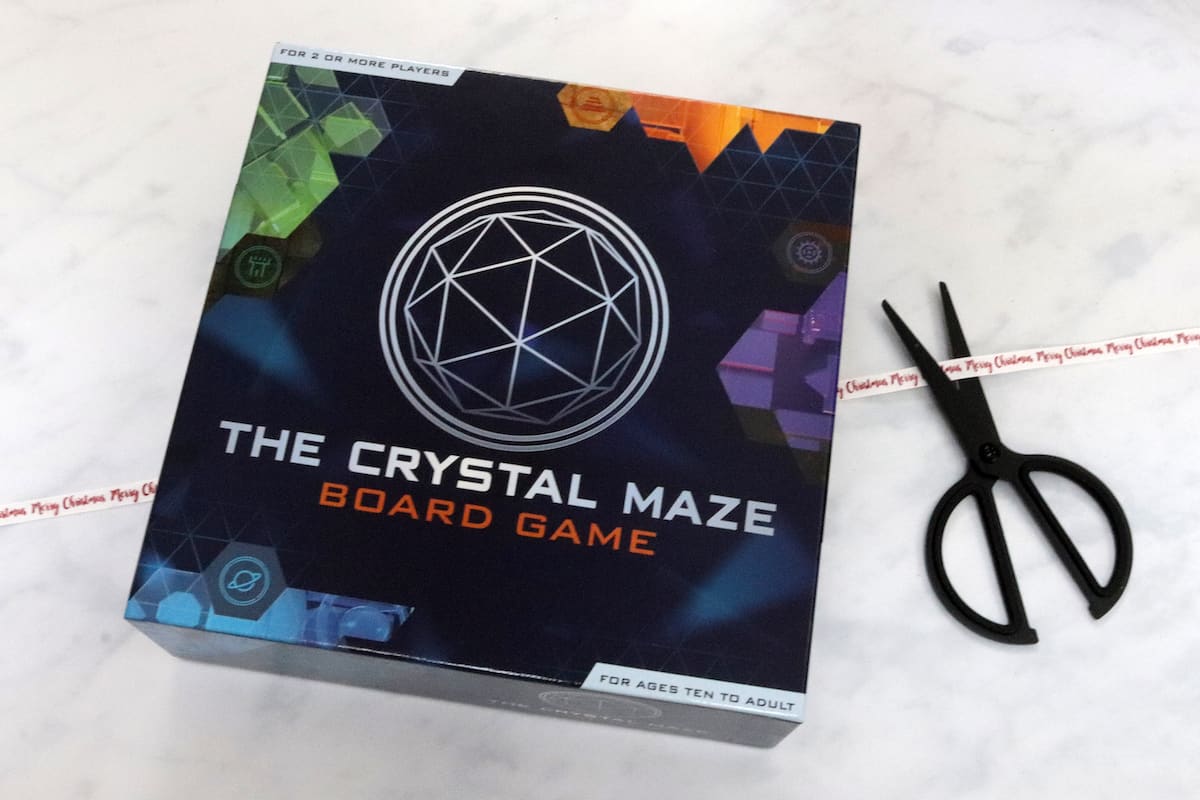 A game that takes me right back to my childhood is the Crystal Maze Board Game. Filled with a labyrinth of puzzles and challenges, teamwork is paramount as players voyage through the four themed time zones in one of two teams competing against each other. The game is packed with mental, mystery, skill and physical games which are sure to challenge and excite even the bravest of adventurers. This is a game that any fan of the show will love – and that will get the whole family playing together at Christmas.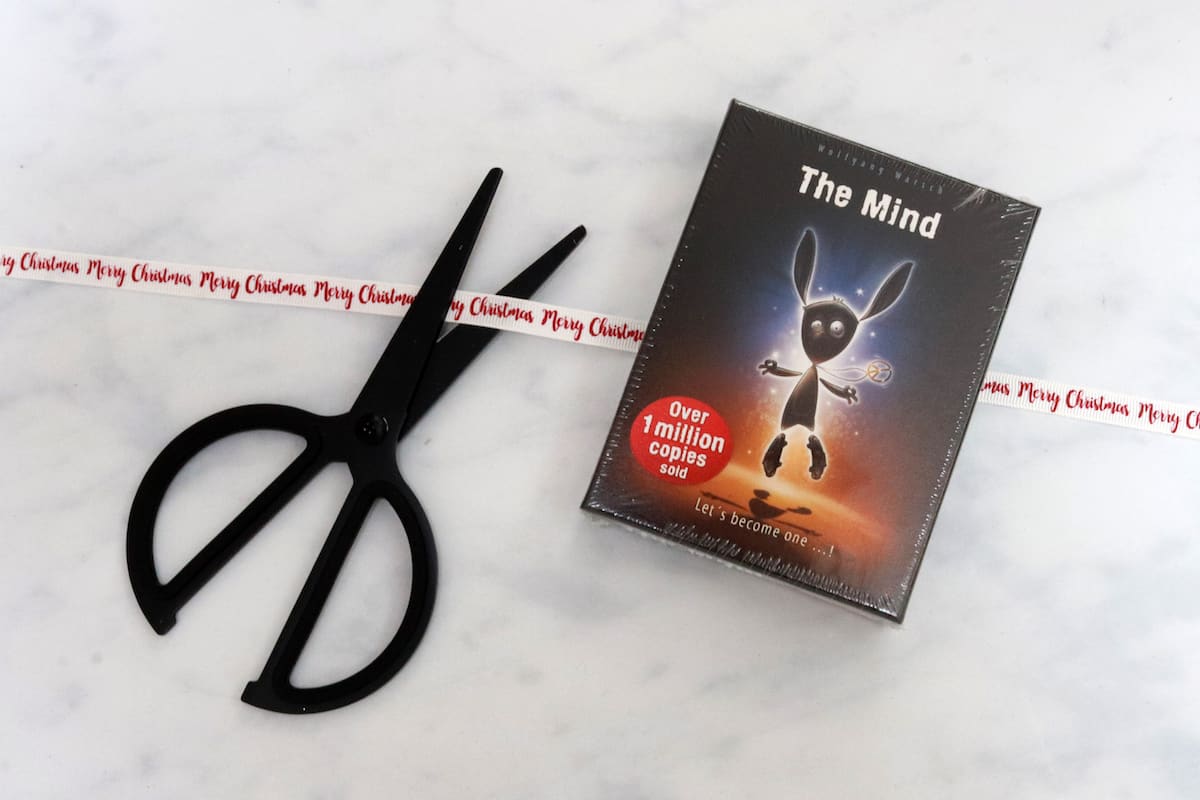 Another great game this year is The Mind. It's a game like no other, one of sixth sense and second sight that sees you work together against the odds. It sounds simple – just lay down the numbers 1 to 100, in the right order, as a team. But, you can't communicate! You have to just use the power of your mind. It's definitely something different to enjoy this Christmas!
Something different
If you're looking for a completely different kind of gift this year, why not book motorcycle training for him? Many people want to get their motorcycle licence and don't know where to start. ACBT London are the perfect place – and their training would make a fantastic gift this year.
ACBT London are a unique motorcycle training school with a vintage vibe – their office is inspired by 1950s US diners with a black and white checked floor and a ceiling covered in 33 inch vinyl LPs! But, their training is unique too – they're the motorcycle industry's version of an artisan baker. Their training can be bespoke and completely customer centric whilst still offering high quality safety training. Find out more and book online | ACBT London.
So there you have our gift ideas for dads this Christmas. There are so many things that you can get for the men in your life and I hope this has given you a little bit of inspiration. Happy Christmas shopping!