Disclosure: The products featured were sent for inclusion in this gift guide however all opinions are my own.
This post contains affiliate links and I may receive commission if you visit a link and buy something. Purchasing via an affiliate link doesn't cost you any extra, and I only recommend products and services I trust.
It's that time of year where I start thinking about what to buy the dads in my life for Father's Day. I have quite a few men to buy for and this is actually one of my favourite annual occasions to shop for too.
Here are a few Father's Day gift ideas to give you some inspiration:
Something to treasure
It's always nice to buy your dad something he can have for years, something sentimental that will show him how much you love and care about him – even if it doesn't cost a lot of money.
This Secret Message Cufflinks Gift Set is just that sort of gift. The cufflinks have space inside for a secret message on a slip of paper and come presented in a beautiful chrome gift box which can be engraved with a personalised message, making it a fantastic gift. The box has a plush velvety lining which ensures the cufflinks are always safe and secure, perfect for storing them in long after Father's Day. You can see many more Father's Day gift ideas here.
Something techy
The dads in my life always appreciate a techy gift. A gadget to make their life easier or more exciting. Top of our list this year is a portable charger and we love this one from iWALK.
The iWALK LinkPod Pro weighs just 90g, fits neatly into any pocket and comes with a built in iPhone connector so no wires are needed. The LED display shows the remaining power and it holds enough juice to fully charge a phone. It's a great choice for any Dad who might need to charge on the go!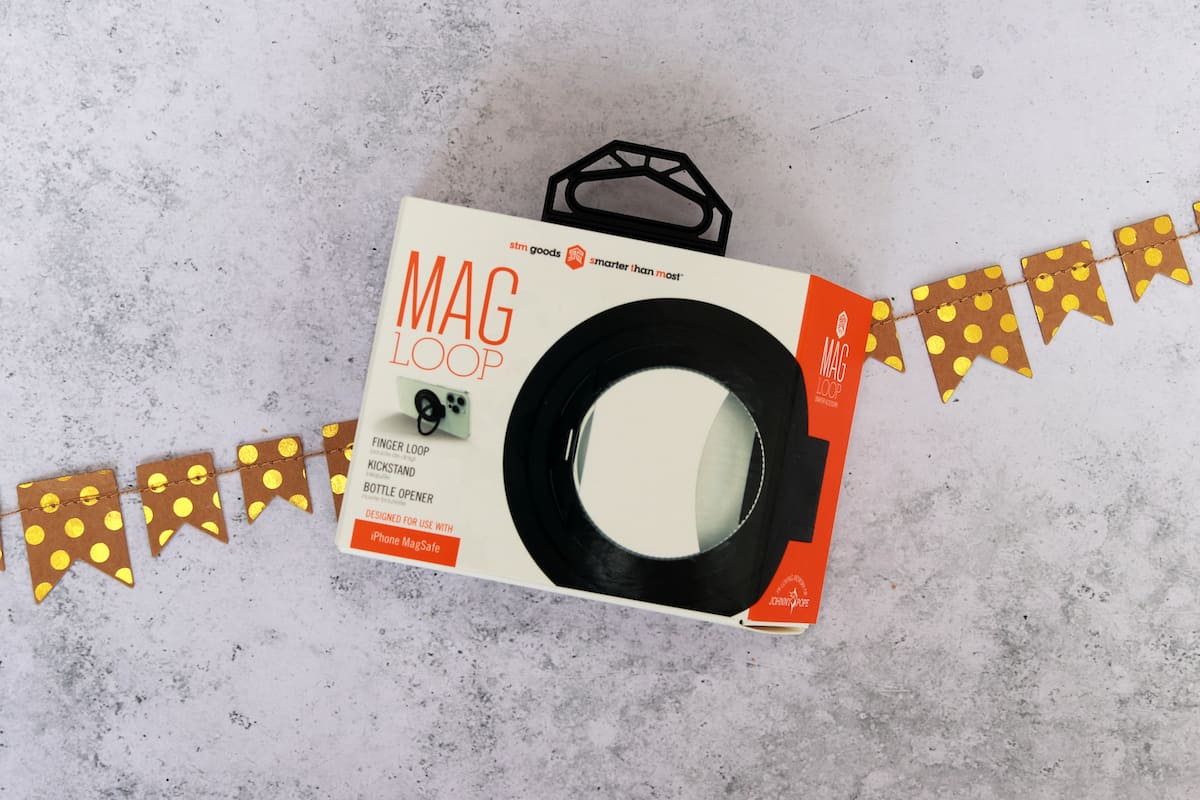 Another great choice is the STM Goods MagLoop. The MagLoop from is a 3-in-1 grabber, propper and bottle popper for an iPhone and a perfect gift for Father's Day! Designed for the MagSafe iPhone, MagLoop uses the power of magnets to securely snap to the back of your phone creating a finger loop, kickstand and even a bottle opener all in one. Your dad will love it!
Something fun
It's always nice to give your dad something fun that will bring him hours of entertainment. Games are a great gift idea and we love Joking Hazard. Strictly for adults, Joking Hazard is inspired by the hit webcomic Cyanide & Happiness. You compete with your friends and family to finish an awful three-panel comic strip about friendship, violence, sex and everything in between. It's like Cards Against Humanity but with pictures!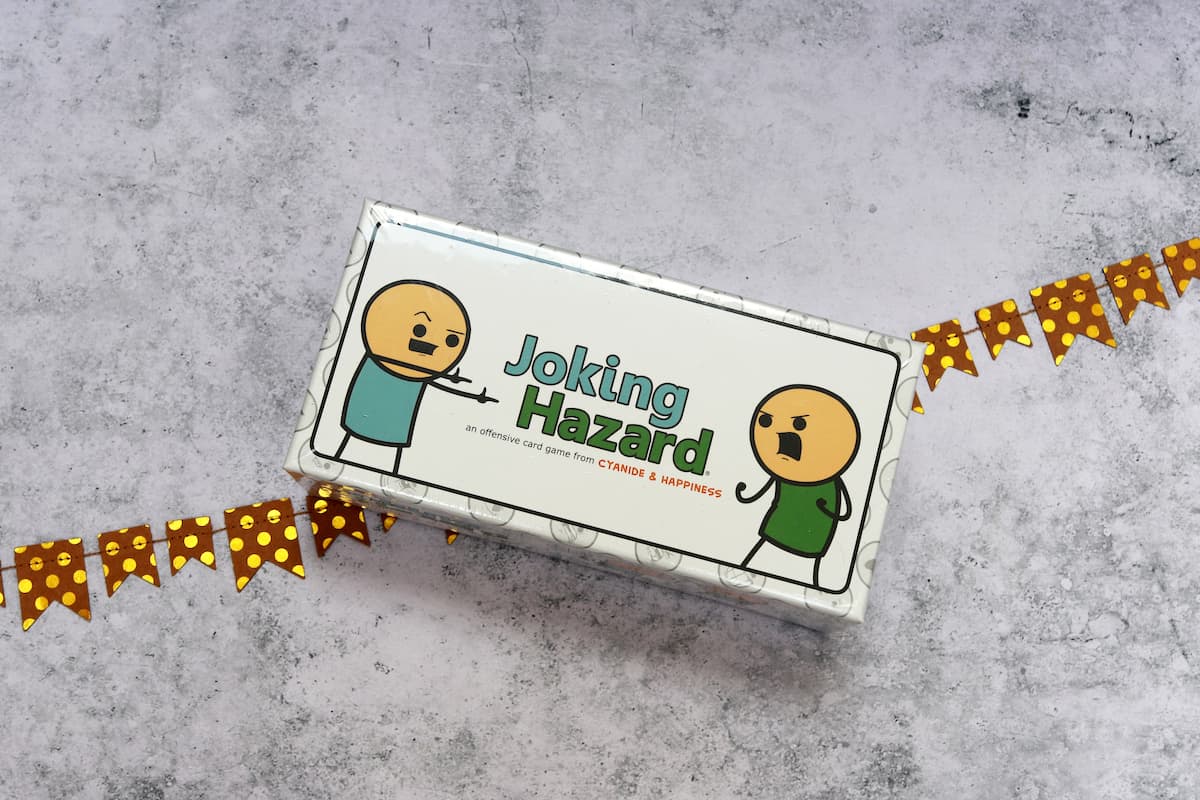 Escape rooms are super popular and you can even now do them at home – making an escape room game a great gift for your dad this year. The Mystery Agency have created a gripping collection of award-winning escape-room puzzles in a box that the whole family will love trying to solve.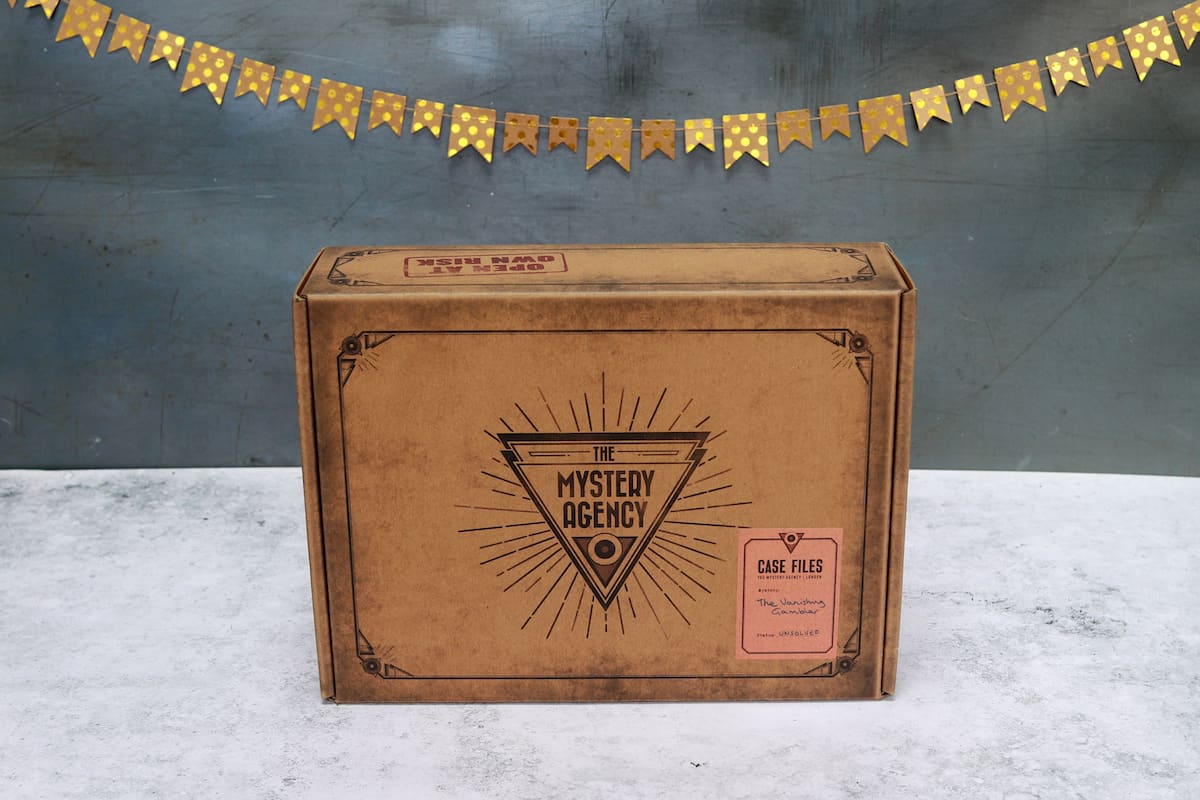 The Mystery Agency have a range of mysteries to try out and we love The Vanishing Gambler but you could also try The Ghost in the Attic or The Balthazar Stone. Each mystery includes at least 25 realistic pieces to help you piece together the puzzle. The idea is to solve a baffling, mind-mangling sequence of clues to crack combination locks before launching an investigation across
the many pieces of evidence supplied in the box and discover secret websites containing important clues! Any of the Mystery Agency boxes would make great gifts and give your dad something fun and exciting to do with his friends and family. He will love it!
Another great choice is Master Dater from Cyanide & Happiness. In the game, players vie for each others' attention and affection by creating perfect but horrible dates pandering to very specific dating interests. Combine a head and a body into a perfect match and argue your way into the heart of the sexy single! Master Dater is great fun, your dad will love it but you'll cringe playing it with him!
For something a little different, if your dad loves tractors or has any association with farming, he's bound to love his very own John Deere model!
The John Deere 8R 410 Tractor from Britains Prestige Collection has captured every detail of it's full size counterpart including big soft feel tread tyres, amazing interior detail and a working steering wheel with an almost fully diecast body. It even has a tow hitch which is compatible with other 1:32 scale implements and machinery. The tractor weighs 1.5kg is a fantastic quality model that your dad will love – to either have sitting on the side or maybe even to play with!
Something practical
Practical gifts are always something that a dad will appreciate and tools always go down well. But, I love this 256 piece Premium Tool & Socket Set. You may think your dad already has most of things in it but, there's nothing quite like having everything you need in one place, well organised and ready whenever you need it.
The set includes a whole range of wrenches, pliers, screwdrivers, bars and bits as well as a claw hammer, torch, clamps, fasteners, a tape measure and so much more. Literally everything your dad could possibly need!
Garden tools are another great gift idea and top of Dave's list is a cordless hedge trimmer and we love this Cordless Pole Trimmer. Helping you to cut hedges quickly and conveniently, it's perfect for tackling overgrown and hard to reach hedges. Plus, it's adjustable and extends your reach while you remain safe on the ground! A fantastic investment for any dad this year.
Something to eat or drink
All the dads in my life love a good cup of coffee and our latest discovery is Löfbergs – a fantastic, Swedish coffee brand. Made with 100% Arabica peaberries, the coffee is smooth and sweet with notes of fudge and hazelnuts for a long-lasting aftertaste. Löfbergs is easily available from Tesco and Ocado.
Gin is always a great option for dads and That Gin Company have the perfect gin for a dad who likes things a little spicy – That Jalapenos. This gin comes with a kick that we've never experienced in a gin before but is followed by a surprisingly smooth finish. It's a really nice drinking experience that any gin drinking dad is bound to love.
Another great option when it comes to gin is the gorgeous range of gin liqueurs from Manchester Drinks Company. The gin liqueurs come in a range of flavours so you can find one that is perfect for your dad. from Blood Orange and Rhubarb & Ginger to Parma Violet, Watermelon Crush and Strawberries & Cream. We can't wait to try them all – and they would make fantastic Father's Day gifts too.
Non-alcoholic spirits are a great choice for a dad who doesn't drink, wants to drink less or simply wants to try something new. They are designed to be mixed into cocktails and mixed drinks as a non-alcoholic alternative.
CleanCo is a premium non-alcoholic spirit brand who offer a selection of premium non-alcoholic spirits that taste just like the real thing! They offer gin, rum, tequila, vodka and whiskey with Clean W being like Bourbon Whiskey, but without the alcohol. Plus, they come with a cute little recipe book to give your dad cocktail inspiration too!
Sweets and chocolate are always a great gift idea and this Father's Day, Swizzels have got you covered! With a fantastic range of classic sweets, there's something that every dad will love. The Sweet Shop Favourites box would make a great gift – perfect for sharing on Father's Day, and a Milk Chocolate Love Heart would be great for any dad this year.
Something to feel good
Aftershave is such a great gift and the right scent can make any man feel amazing. Dolce & Gabbana K is a great premium choice that has been designed to embody the scent of the modern-day man. It's infused with blood orange, the reassuring, dependable scent of clary sage and sweet Patchouli. It's a fragrance for the man who isn't afraid to show his vulnerable side.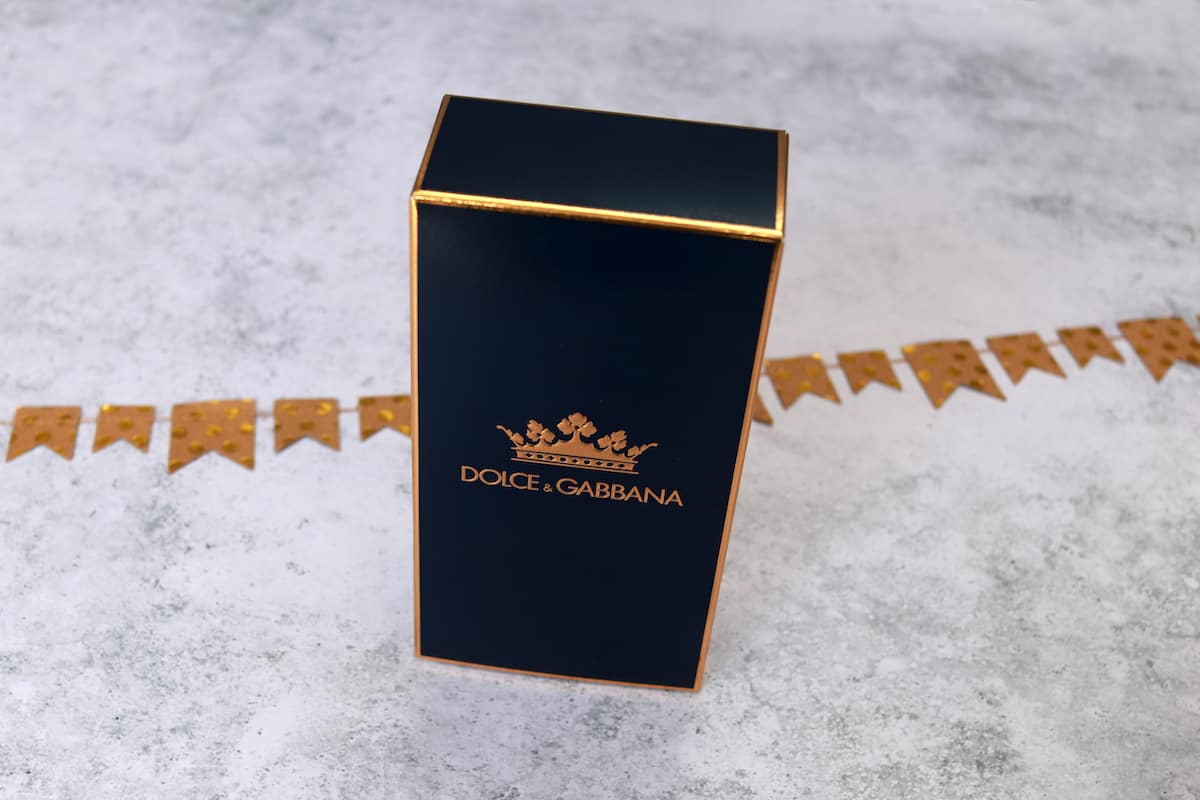 Another fantastic option is Diesel Fuel for Life. Daring and unusual, it's an energetic mix of star anise, raspberry and heliotrope all wrapped in an authentic, rugged, distressed pouch with a vintage masculine cap. It's an aftershave that is sure to set pulses racing! You can see these and many other Men's Aftershave options over on the Very website.
Bath, body and skincare products are another great choice for any dad this Father's Day. Nourish London are one of our favourite skincare brands and their Argan & Kale Collection includes everything to make sure your dad keeps his skin in perfect condition.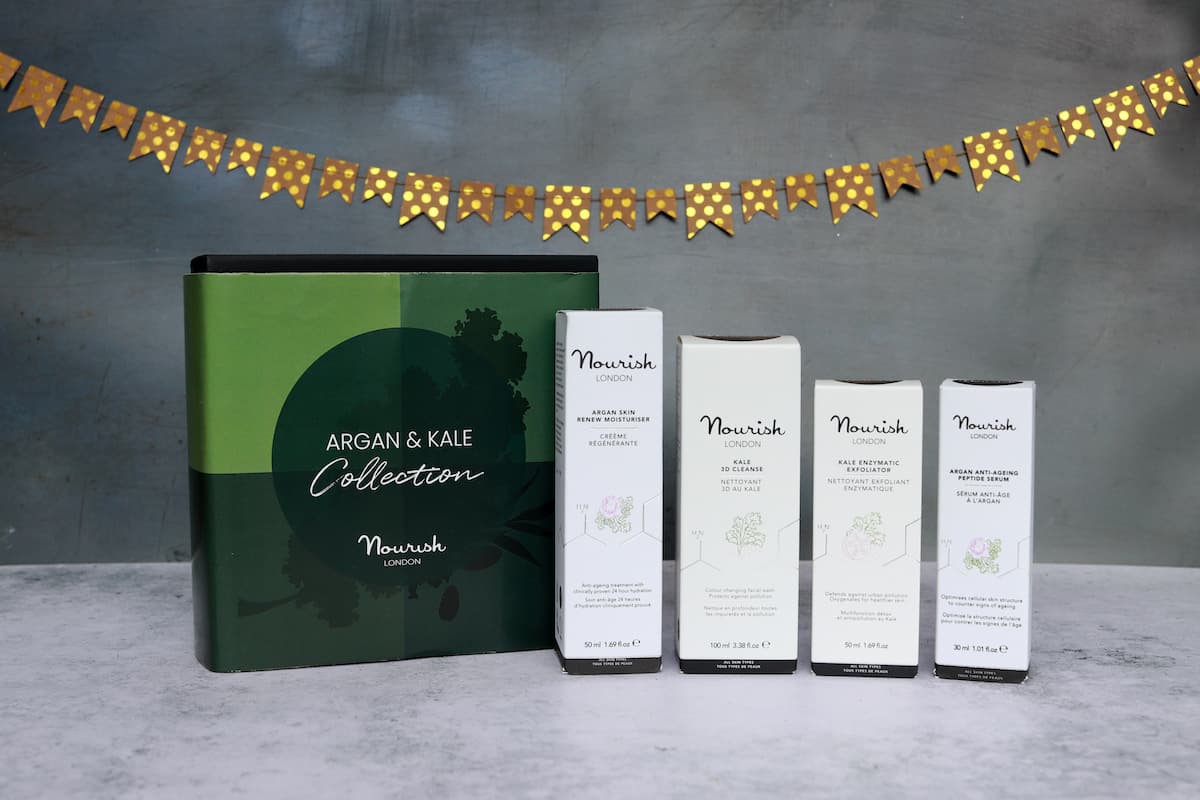 This luxurious organic cleansing and firming skincare gift is packed with detoxifying Kale, organic Moroccan Argan Oil, omega-6 fatty acids and powerful anti-ageing peptides to nourish, firm and protect the skin. It would make a really lovely gift this Father's Day.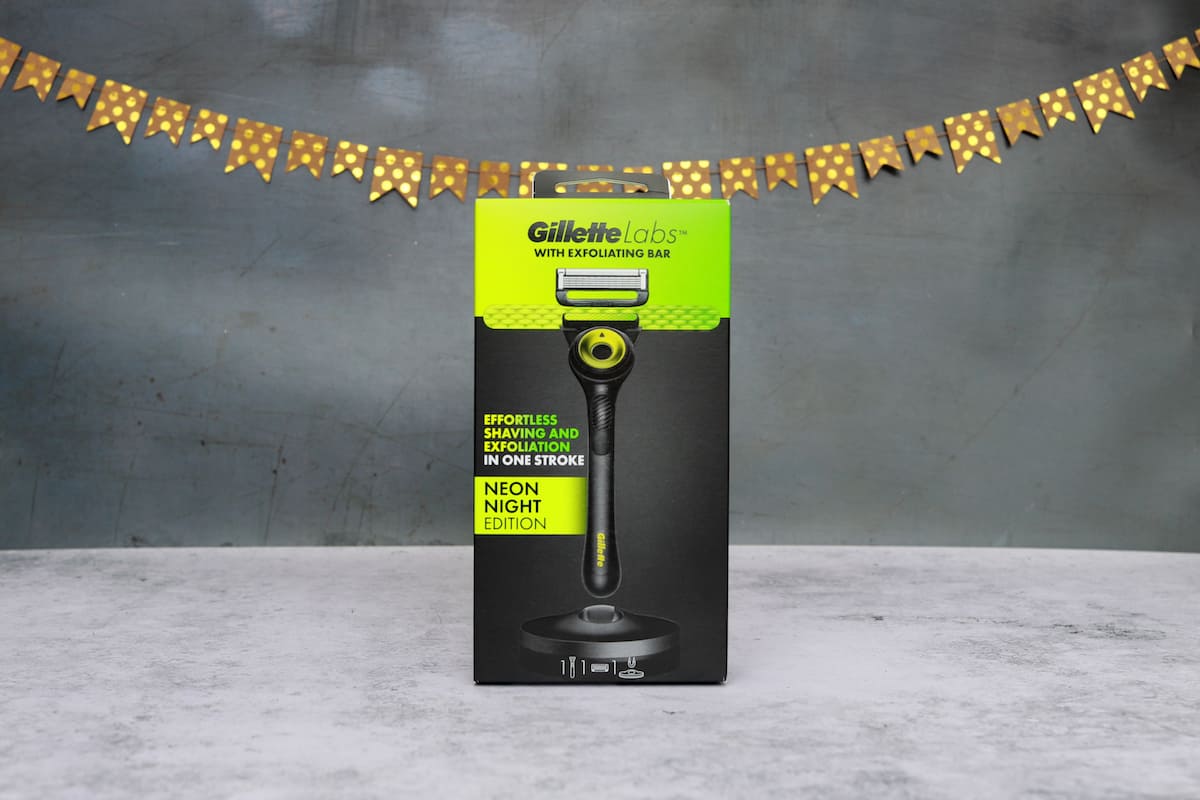 A new razor is always a treat and the Gillette Labs Neon Night would make a really nice gift this year. With a built-in exfoliating bar that clears the path ready for the blades, it gives an effortless shave in one stroke and the handle comes with a money back guarantee. It's your ultimate shave or your money back!
Another great option is an electric shaver or trimmer. We love the Wahl Aqua Blade 10 in 1 Multigroomer. It lets you trim, shave and edge across your head, face and body, with a blade that cuts 60% closer than standard trimmer blades. Plus, it comes with a lifetime blade warranty.
Something to wear
Clothes are a gift that any dad would appreciate. Very have a great selection of Hugo Boss Menswear with something for every dad – from underwear and basics to full outfit choices.
I love this Boss Bodywear Hooded Lounge Top which is part of the Boss Mix & Match range. It's designed as loungewear but could be worn to the gym, for days at home or even on a day out. It's a soft, versatile top that would be really easy to wear.
Another great option is a pack of Classic Crew Neck T-Shirts. Available in a variety of colours, they're a staple clothing item that your dad will love. Perfect to wear out and about, under jumpers or in bed, they're soft, comfortable and really well made.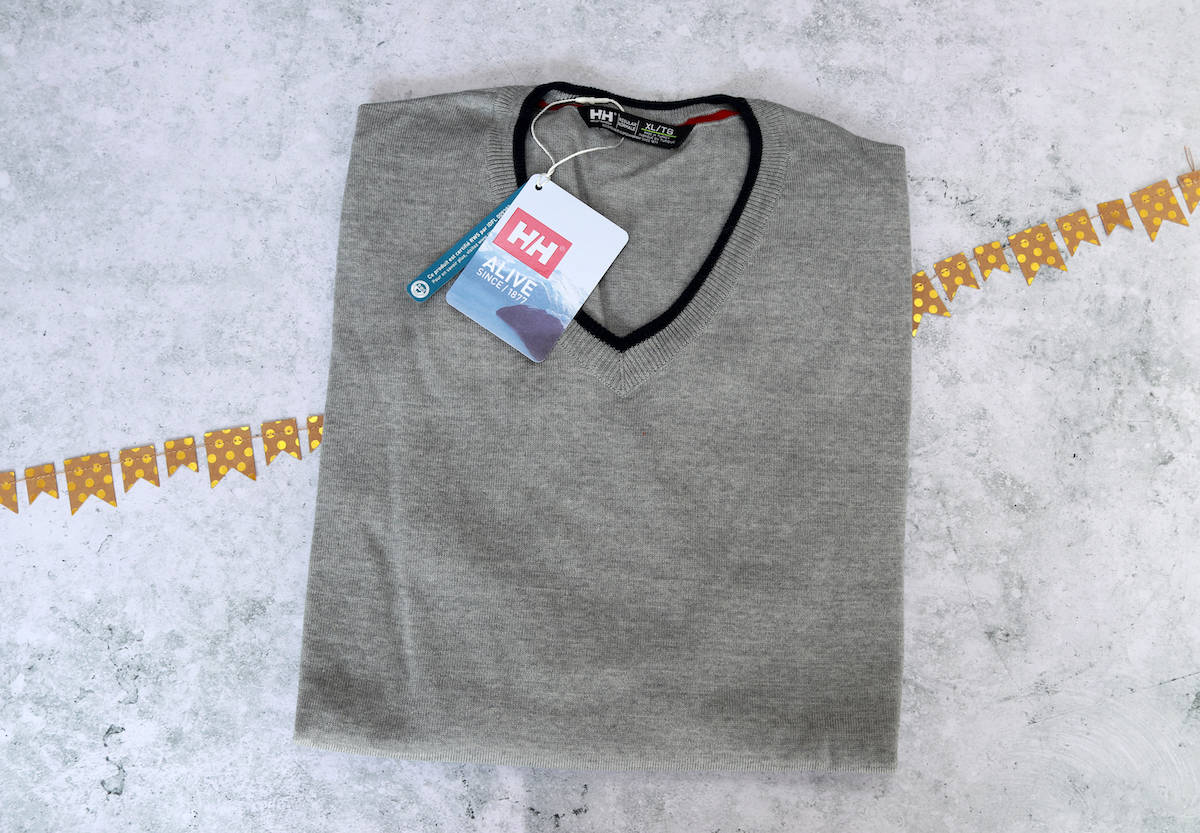 Helly Hansen also have so many different items of clothing and accessories that any dad is sure to love. From tops and coats to bags, trainers and sportswear, there is something for every personality. We love this Arctic Merino Sweater which comes in a range of colours and is perfect for dressing up or down. It can be worn over a shirt for a day in the office, or dressed down for more casual wear. You can see the full Helly Hansen range here.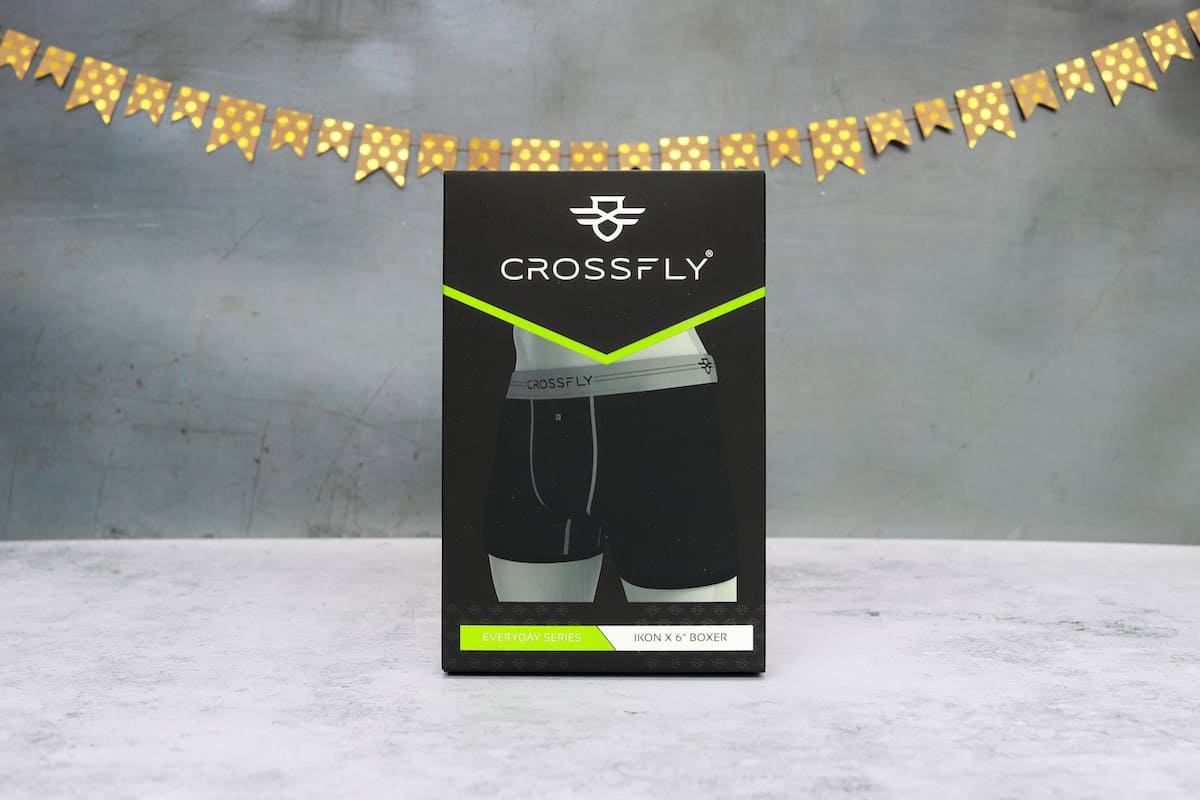 Underwear is another staple that a dad would appreciate and Crossfly have a great range of boxers and trunks with a really innovative design.
Crossfly's new patented X-Fly concept means men can quickly and easily access their parts with one simple downward swipe of their thumb! They're made from high quality, soft and breathable wicking fabrics, which cradle, not crush, Crossfly are designed to come out looking like new, even after 100 washes. They're available in several colours and styles to make sure there's one perfect for every dad.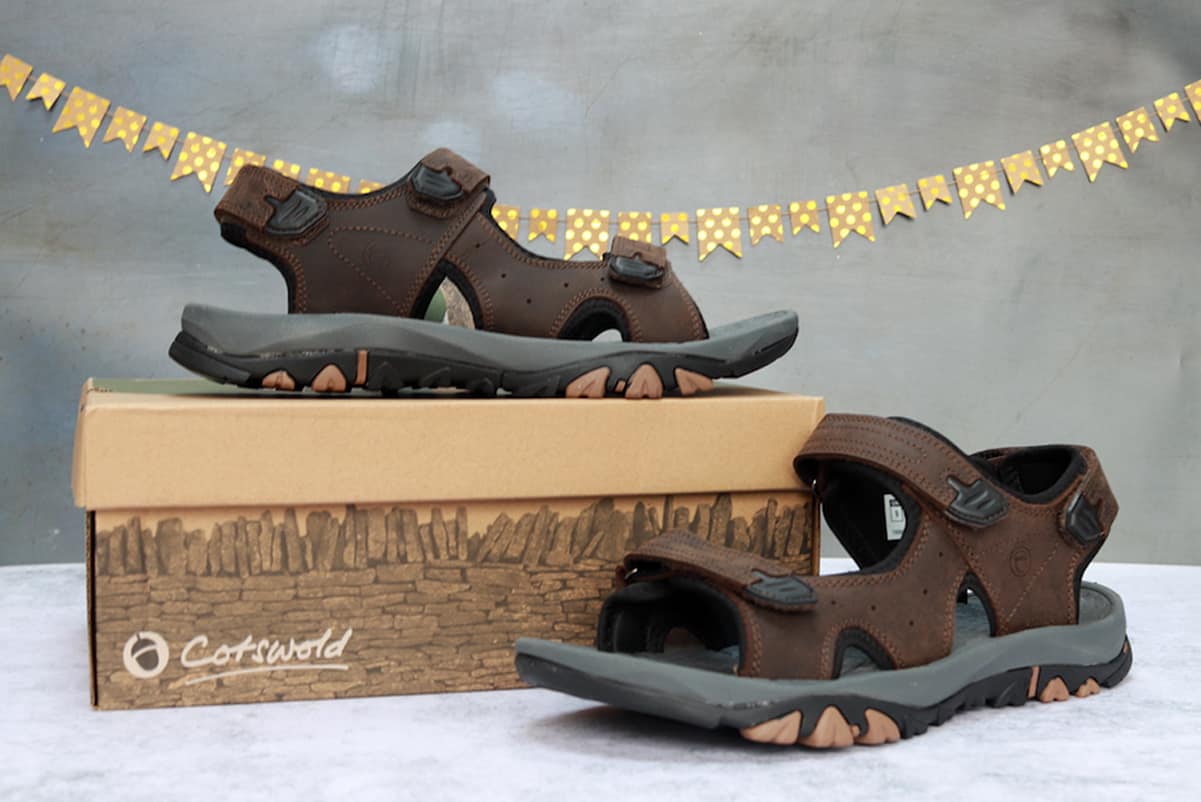 Footwear can be a great option for the dad in your life and Cotswold Lansdown Mens Sandals would make a really nice gift. Perfect for any dad, they're a great, practical option to wear on a day out or an adventure.
Crocs are a very marmite product but they are super practical, great for in the garden or wearing anywhere you need to take your shoes on and off quickly. Very have a fantastic range of Crocs plus lots of Men's Sliders if you're looking for more gift inspiration.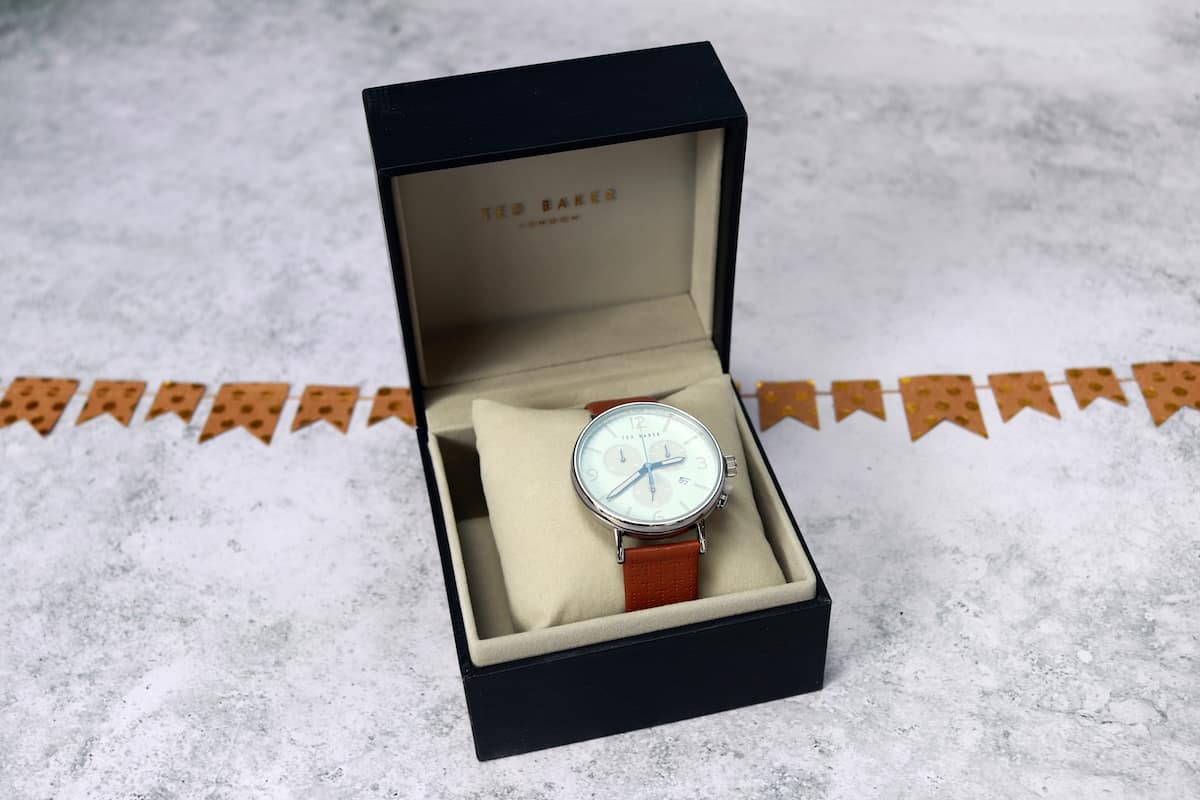 A watch is a really lovely thing to gift at any time of the year – especially Father's Day. Acotis have a great range of watches to suit every man – from sporty options to high end brands with a really professional feel.
One of our favourite options this year is the Ted Baker Gents Barnett Backlight Leather Tan Watch. This watch is minimal and timeless with T of Ted Baker engraved on the leather strap. It stands out in the dark thanks to the dial lighting button and is something that any dad would be proud to have on their wrist.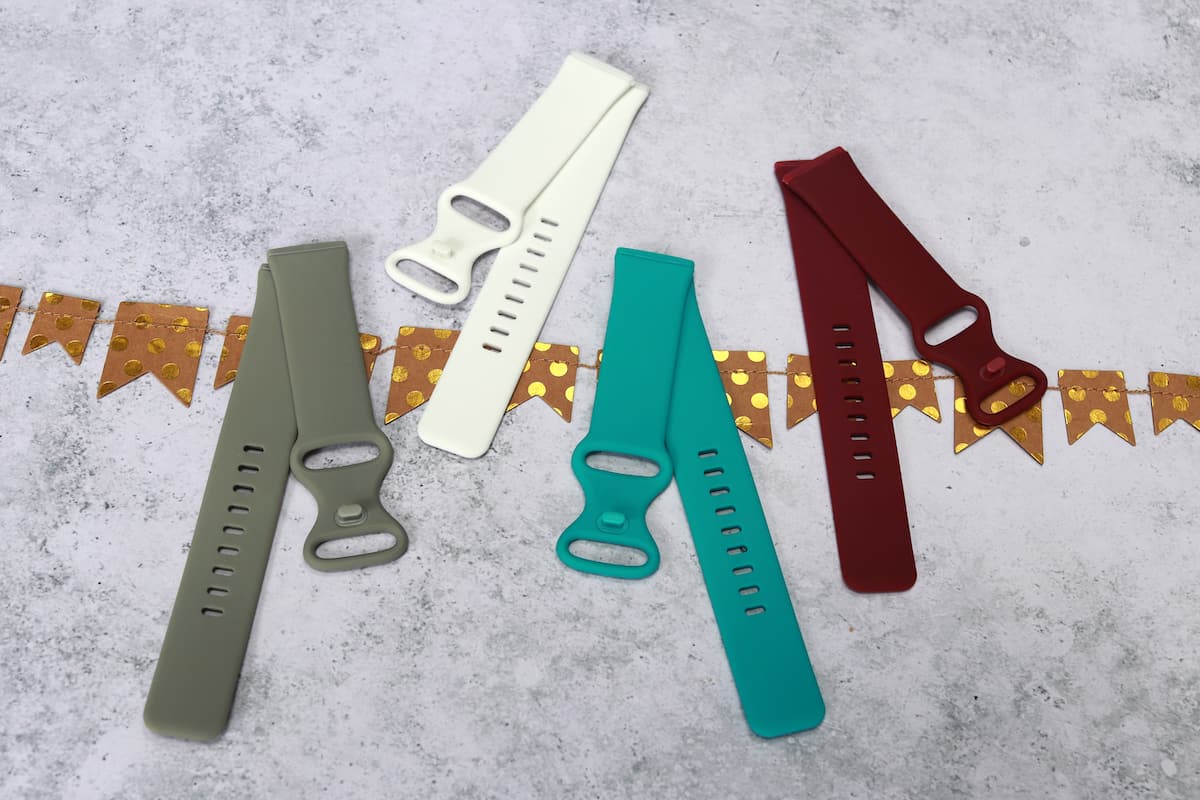 If your dad wears a fitness tracker instead of a traditional watch, a new strap or two could be the perfect gift for him – and FitstrapsUK have a fantastic range to choose from. Whether your dad has a Fitbit, Apple Watch, Garmin watch or some other tracker, Fitstraps will have choices available in a range of colours and styles so you can pick some that are just right for your dad.
Plus, scroll down for your chance to win a FitstrapsUK voucher!
I hope this has helped you with inspiration when looking at Fathers Day gifts this year. If you have any other great gift ideas I'd love to hear them. You can also see lots of ideas of things to do for Father's Day here:
Plus, we have a fantastic giveaway for you too! Spring is now upon us and to add to the feel good factor I've teamed up with Fitstraps to offer four lucky readers the chance to win a new strap for their smartwatch. We've got four £25 vouchers to giveaway, one each to four lucky winners, which would cover a new strap for your Fitbit, Apple Watch, Garmin smartwatch or a variety of other brands.
So, for those of you who looking to get their fitness watch ready for the spring this year, or those who just want a new style for their smartwatch, enter our giveaway for your chance to win!
To enter, simply complete one or more entries on the Rafflecopter below. Good luck!