Disclosure: The products featured were sent for inclusion in this gift guide however all opinions are my own.
Father's day is one time of the year where I really struggle with gift inspiration. With Dave to buy for as well as my own Dad and Father in Law, all with their different interests, it can be so hard to find the perfect gift.
I thought it would be nice to put together a few ideas for Father's Day gifts to buy for the men in your life:
Technology and Gadgets
Wireless headphones are everywhere at the moment and Live True earbuds from Jam are a fantastic option. With up to 3 hours of playtime and a carrying case which doubles as a charger it can even be used as a backup battery for other devices too.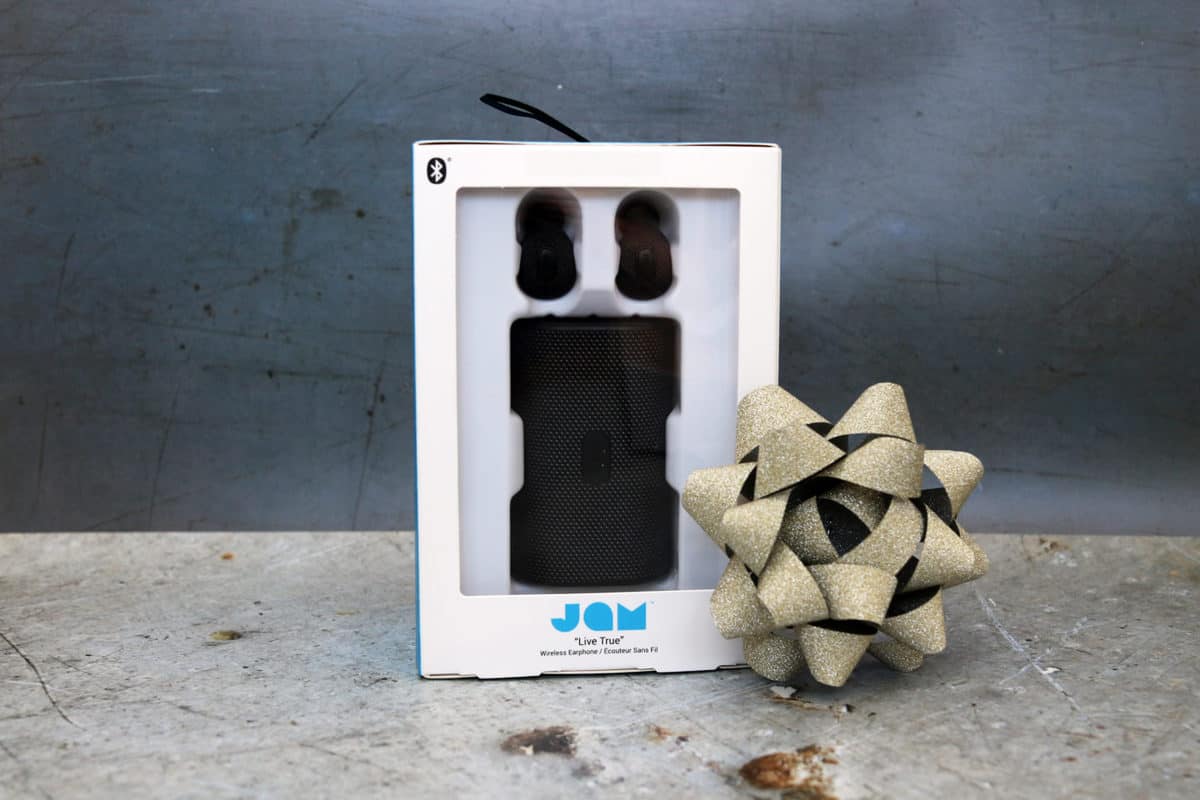 If the man in your life is a budding You Tuber or Podcaster then a Blue Microphones Yeti Nano is a great choice. Perfect for content creators, gamers and people recording on the go plus it looks great on screen. It's just the right size for broadcasting from home.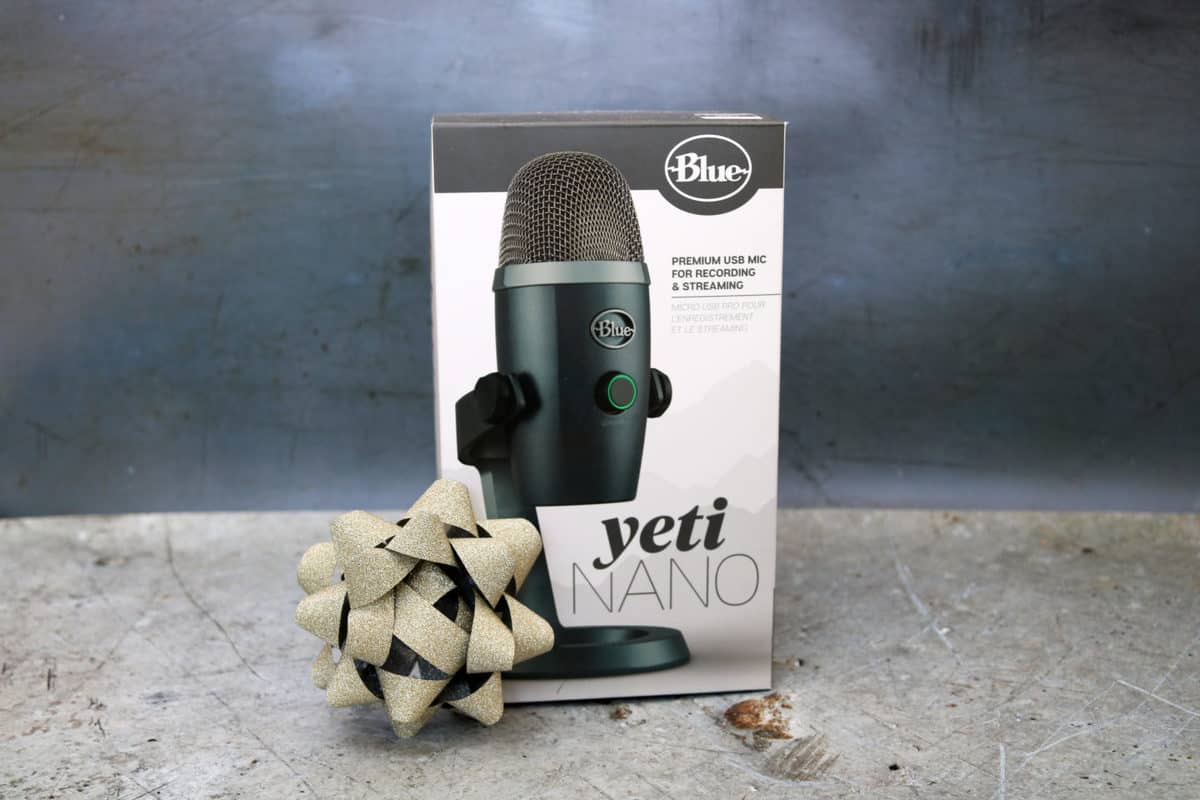 Anyone with a mobile phone would love a Wireless Charging Pad. Boost Up from Belkin works with compatible Apple, Samsung, LG and Sony mobile phones and is probably one of the best things we own in our home. It makes charging effortless and takes leads out of the equation too.
Dash cams have out-sold Sat Navs for years and are the most popular in-car gadget which makes them a fantastic Father's Day gift. The Nextbase 512GW protects against shunts and bumps in the car and gives peace of mind as well as helping to save on insurance premiums. Nextbase's Dash Cams are easy to install and all endorsed by the AA so there is a model for every motorist's need.
If you're buying a gift for the man who has everything then a Leatherman is a great idea. Designed for unmatched comfort, durability, and ease-of-use, the Leatherman Free P2 includes 19 tools which are easily accessed with one hand, open smoothly, and click into place. It's the only multi tool anyone will ever need and comes gift boxed with a handy storage pouch.
Experiences
Experiences are always high on our list when it comes to gift ideas. Nowadays it can be hard to find the perfect gift for parents as most of the time if they want something they'll just buy it. However, experiences are such a treat that people often don't think to buy for themselves.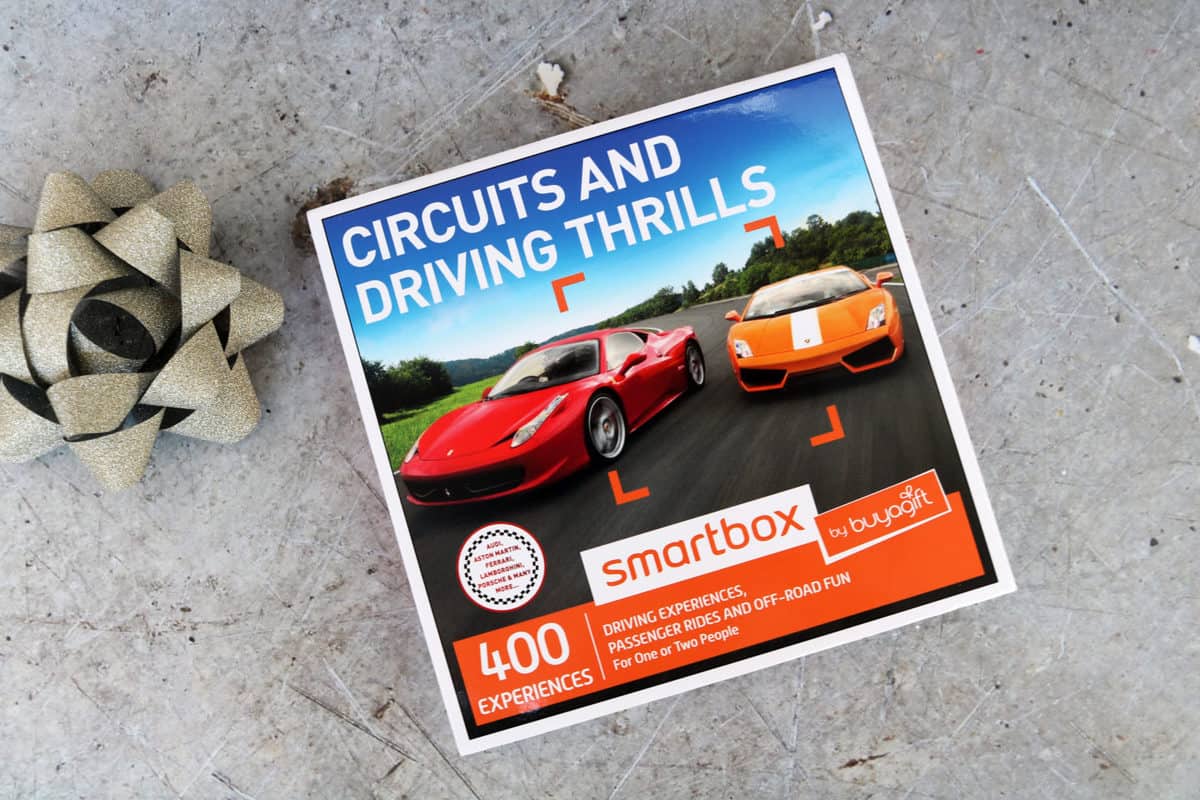 A Buyagift Circuits and Driving Thrills Smartbox is a great idea for Fathers Day. With over 400 experiences to choose from including supercars, diggers, tanks, trucks and more it would have something for every personality.
Something to Eat or Drink
Gifts to eat and drink are another failsafe option that I always know will go down well. So many people love gin and being able to mix gin with another interest is always quite exciting. The Stormtrooper Gin set from Firebox is a great gift for the gin and Star Wars fan in your life. The two reusable bottles are in the shape of stormtrooper helmets and are full of delicious artisan gin. With both London Dry and Sloe Gin this is a set that would please everyone.
A Cranes Cider gift set would make a lovely gift for any cider fan. The set includes the full range of fruit ciders from Cranes Cider with Blueberries & Apples, Cranberries & Limes and Raspberries & Pomegranates as well as a branded glass. I'm sure this would really be enjoyed during warm evenings.
If beer is more their drink, Celia Organic Gluten-Free Lager Beer would make a lovely gift. Celia's new Light variety is light and crisp, a perfect drink for the summer. It's only 126 calories per bottle and can be enjoyed as a nice alternative to heavier lager.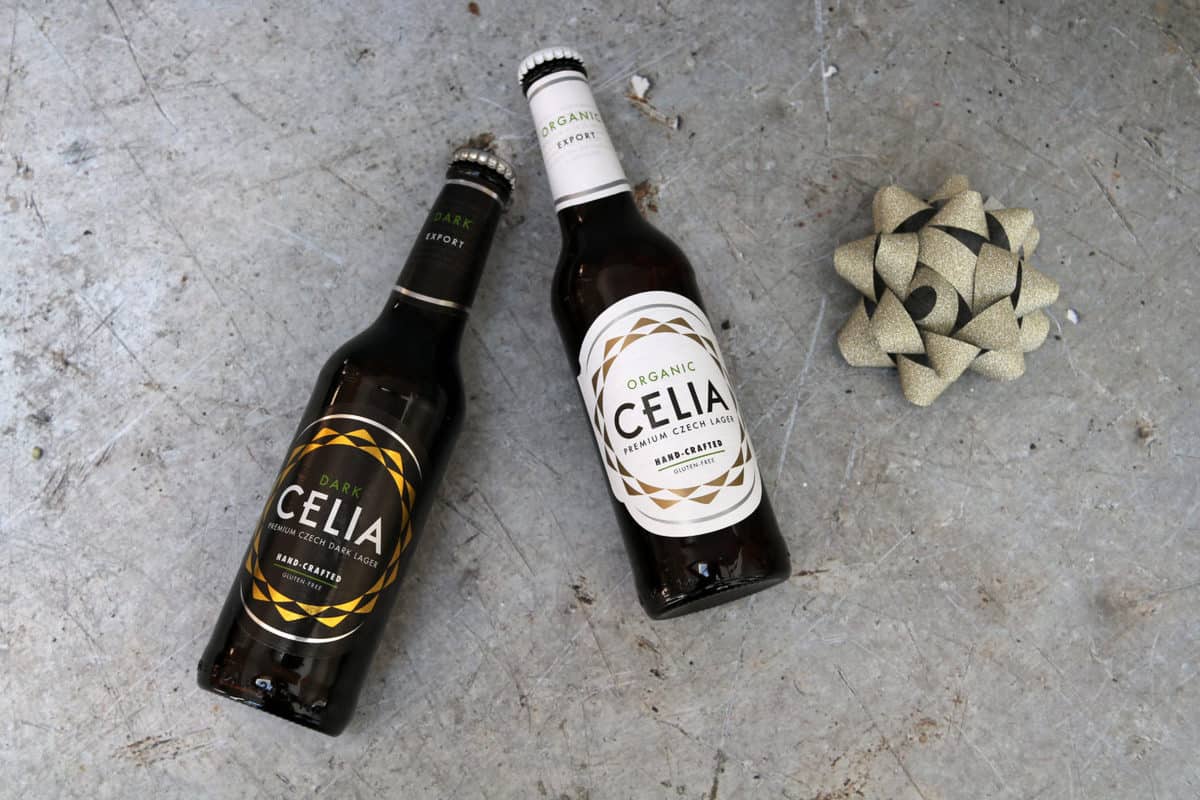 A lovely novelty for Fathers Day might be brewing their own beer instead. The Brewdog Elvis Juice Beer Making Kit from Firebox lets any beer fan make a gallon of their own beer at home.
Gin, cider and beer but a gift guide would not be complete without wine too. Wine is fantastic for taking to a Father's Day meal as well as giving as a gift. Andrew Peace Chardonnay is a refreshing, rich white wine with subtle flavours of tropical fruits with a splash of citrus. Willow & Stone Red is a great value British wine. Refreshing, light and fruity, bursting with delicious flavours of sweet blackberries and blackcurrants. They would both make a lovely gift or a great meal accompaniment when all the family are together.
From experience Dads tend to enjoy sweets and so Jelly Belly products would be a lovely extra treat for them. With everything from their new DC Comics Superhero Collection through to Sparkling Wine celebration Jelly Beans there really is something for everyone.
Hampers are always such a nice gift option and Kentish Ales Basket from Spicers of Hythe would be a great choice. The beautiful basket includes a bottle of Whitstable Bay Pale Ale as well as a Master Brew Bitter complimented by a complete sampling session of Dormen Blend's No1 Spicy and Smoky Nut and Bean Blend, Smoked Bacon Crisps, Van Strien All Butter Cheese & Onion Straws, Serious Pig Snacking Salami and a jar of Mrs Bridges Spicy Tomato Salsa. It's the perfect indulgent gift for snacking on over the course of a weekend.
Another option could be the Bucket of Beer from GettingPersonal.co.uk. The bucket is overflowing with two bottles of Master Brew Bitter and two of Whitstable Bay Pale Ale as well as plenty of snacks. This would be a great gift to enjoy over time or share with a friend.
Toiletries
Toiletry gift sets are another go-to gift and Baylis & Harding make some wonderful sets. This Black Pepper and Ginseng set makes a lovely gift. Complete with shower gel, soap, hair and body wash, body lotion and aftershave balm in a weekend bag it's a substantial gift that can carry on being used long after Fathers Day.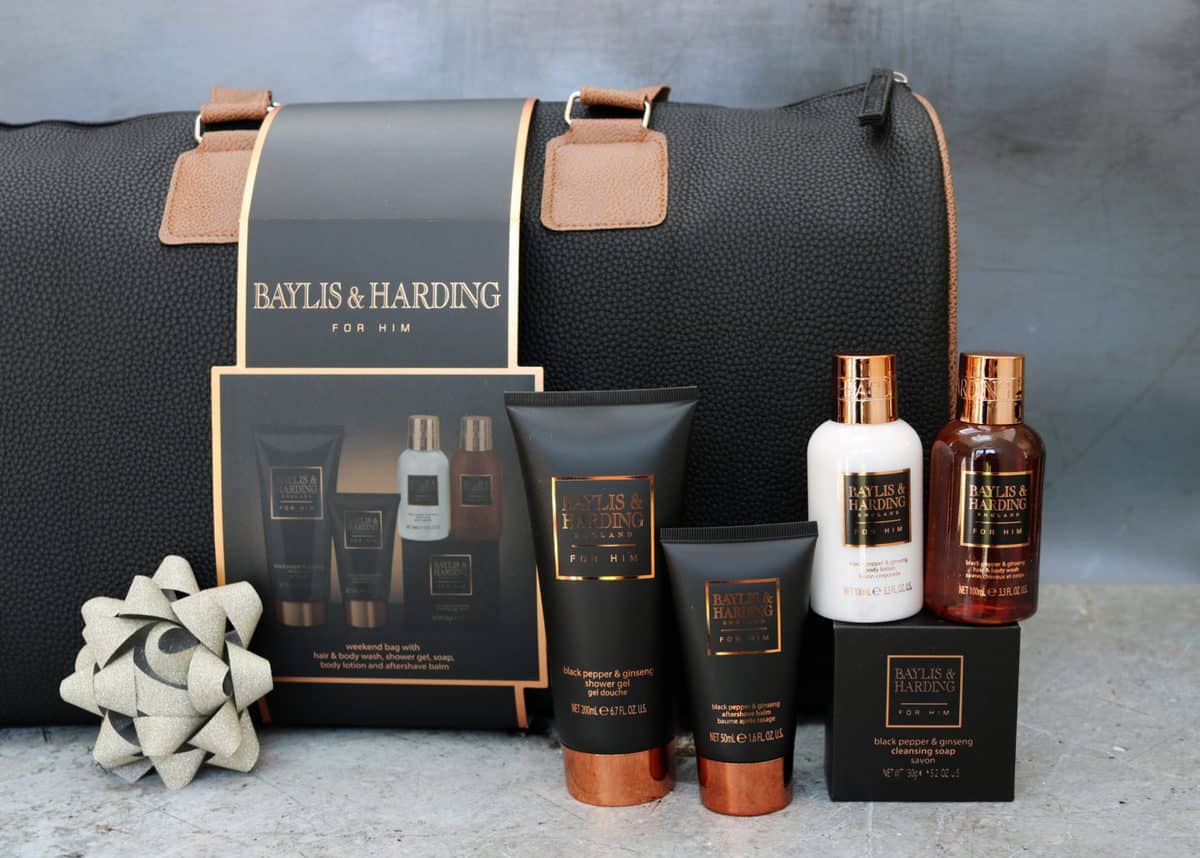 Black Leopard are a skincare brand that I've only recently heard of. The Australian men's skin care brand have just launched in the UK with an initial range of six products which includes moisturiser, face scrub, shave gel cleanser and eye cream. The Black Leopard Skincare range uses ingredients that are naturally derived and scientifically proven – they won't harm your skin or the earth. They are designed to hydrate, soothe and revitalise your skin whilst ensuring you feel good at every stage of the day.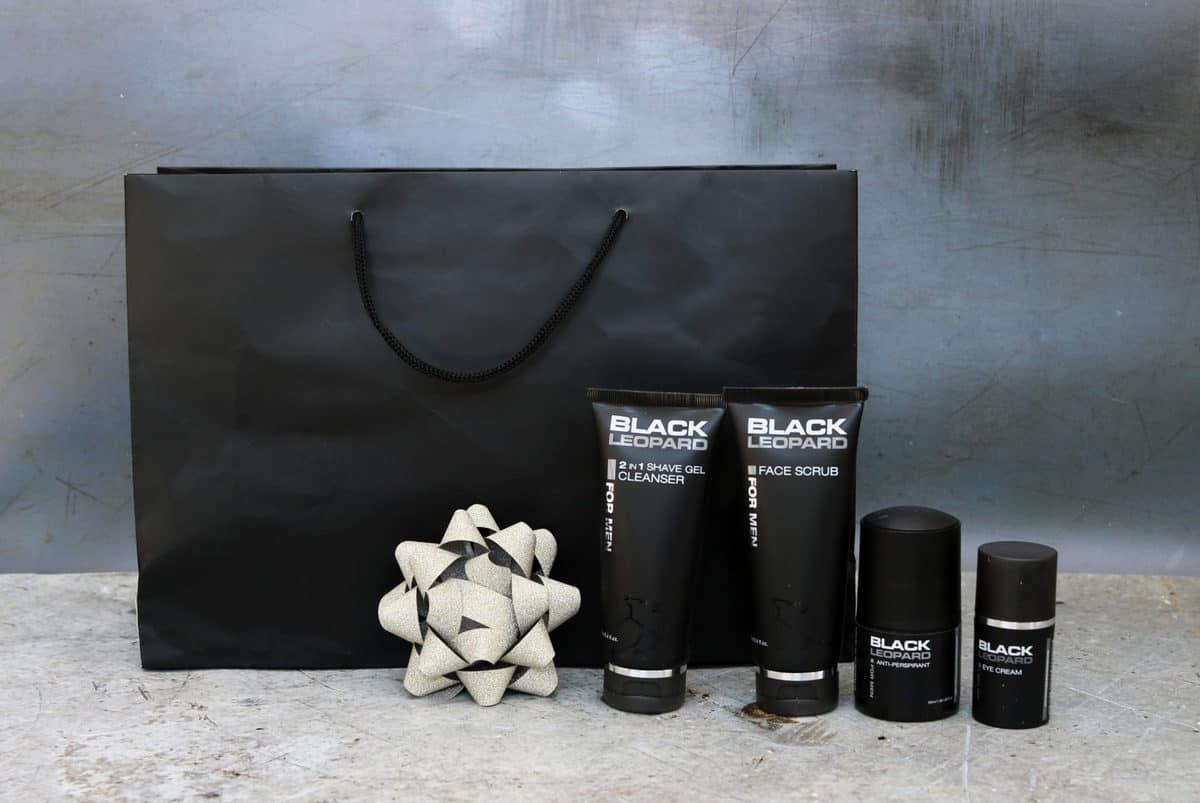 Every man needs somewhere to store toiletries at home and on their travels. This Periodic Table Wash Bag would make a fantastic gift. Educational, fun and something that so many people would find interesting too, it's the perfect place to store everything from body wash to your toothbrush.
Something to Wear
Clothes are such a personal gift to give and so I don't buy clothes for other people often unless I know they're going to really love them. The Red Canoe NASA range from Flight Store is amazing and all of it would make wonderful gifts for any space fan. They have everything from long sleeved Rocket Scientist t-shirts to baseball caps, bags and hoodies. The clothes are made with 100% cotton and are pre-washed to reduce shrinkage. They really are lovely items that I know would be treasured for years.
Socks are always a staple gift for men but I am sure they would never have received socks quite like Chatty Feet before. The Chatty Feet range add a whole new personality to your feet and the new Leonardo Toe Vinci design is fantastic for Fathers Day. They're the ultimate novelty gift that's just so practical too!
Gardening
Most dads I know love a spot of gardening but they already have many of the traditional gardening gifts like trowels, forks or even wooden trugs. It can be nice to get them a plant to add to their garden but for a really special gift that the children and grandchildren can really get involved with a bug house or insect resort can be a fantastic idea. It creates an instant habitat for garden wildlife that can be so interesting for the whole family to watch.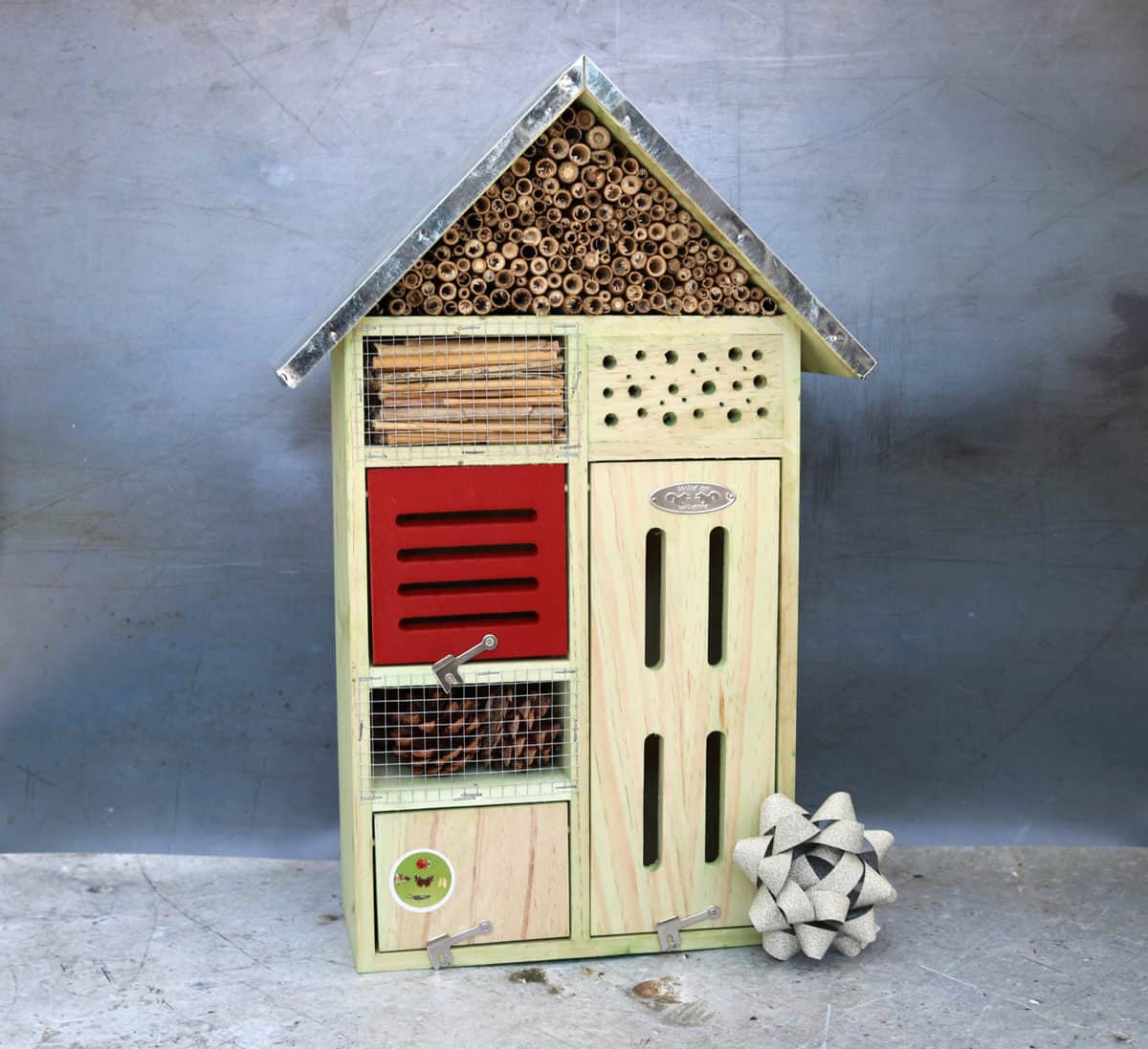 Homeware
I have always loved Willow Tree ornaments and each one has a bit of a personality and story that goes with it, making them beautiful symbolic gifts for any occasion. That's My Dad is a fantastic gift for any dad on Father's Day, especially for a dad with a little boy who loves climbing on them and having a piggy back.
For the coffee lover in your life a jumbo cup and saucer from Portmeirion could be a wonderful gift. The perfect size for a cappuccino and with a saucer big enough for a biscotti or two, it's an indulgent cup for a nice big coffee and a spot of me time.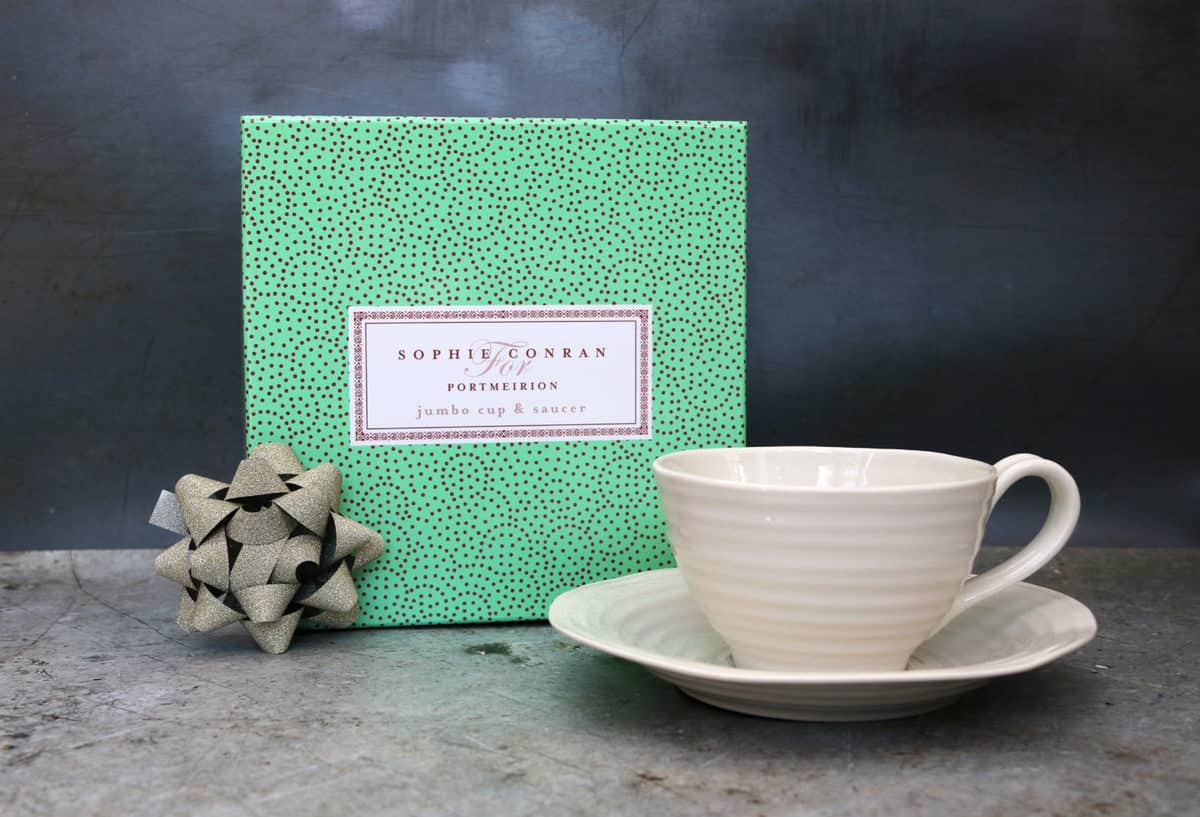 Any dad who loves to be in the kitchen would appreciate a pizza stone and pizza cutter set. To give that authentic stone cooked pizza taste to even shop bought pizzas, a pizza stone is a really wonderful gift and a great addition to any kitchen. Plus, cutting a pizza is just so much easier with a pizza cutter than trying to do it by hand!
Something Sentimental
You can't go wrong with a sentimental gift on an occasion like Father's Day and Norma&Dorothy have a lovely range of personalised Father's Day gifts to suit every personality. They sent us the postcard frame which the children were able to personalise with a little bit about their Daddy. It came beautifully gift wrapped and it's something I know the whole family will treasure forever.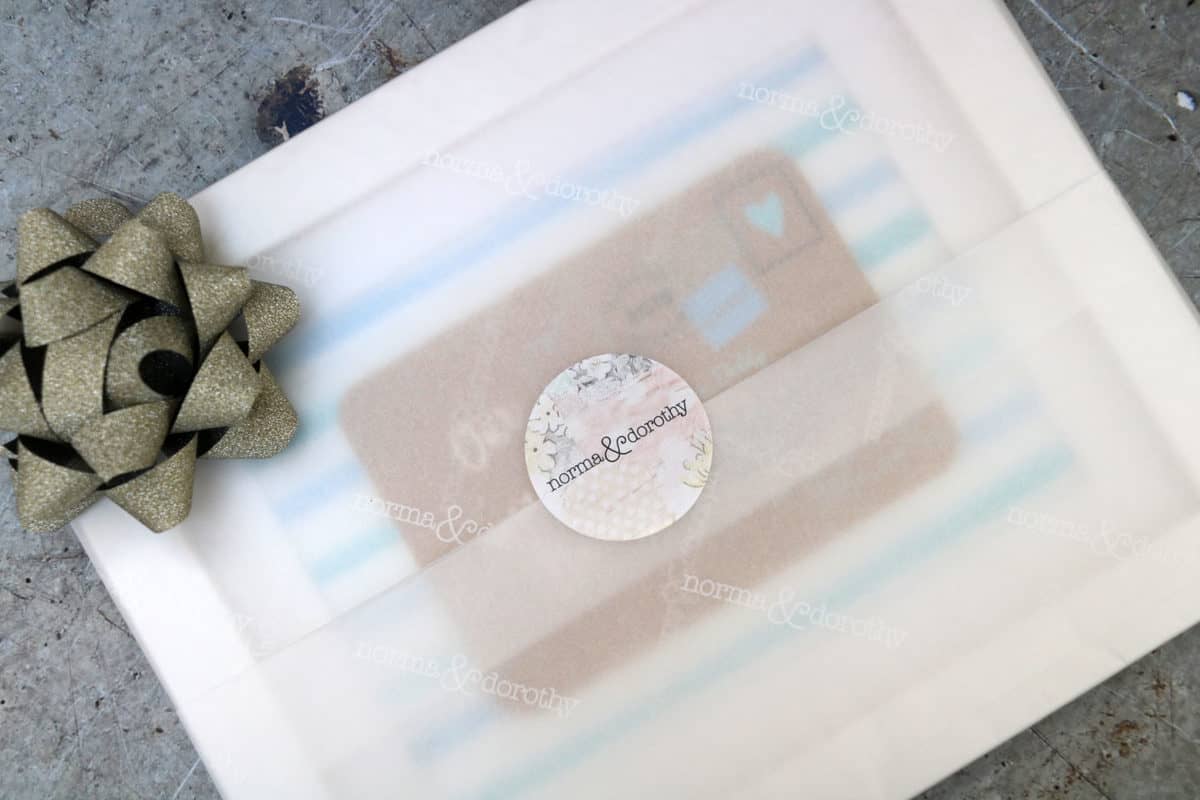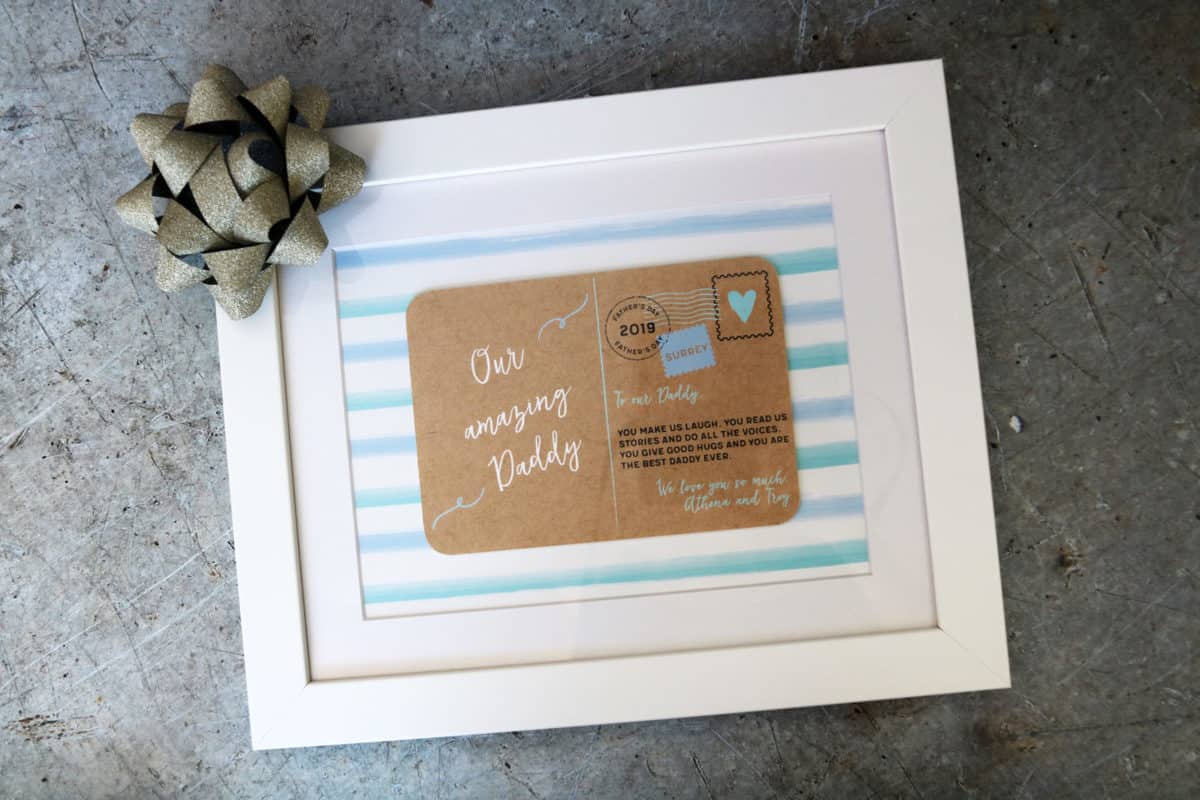 Another fantastic personalised option is a GreaterSkies Star Map. A picture of a thousand stars, the night sky over any place on whatever date you choose complete with constellations or just the sky full of stars.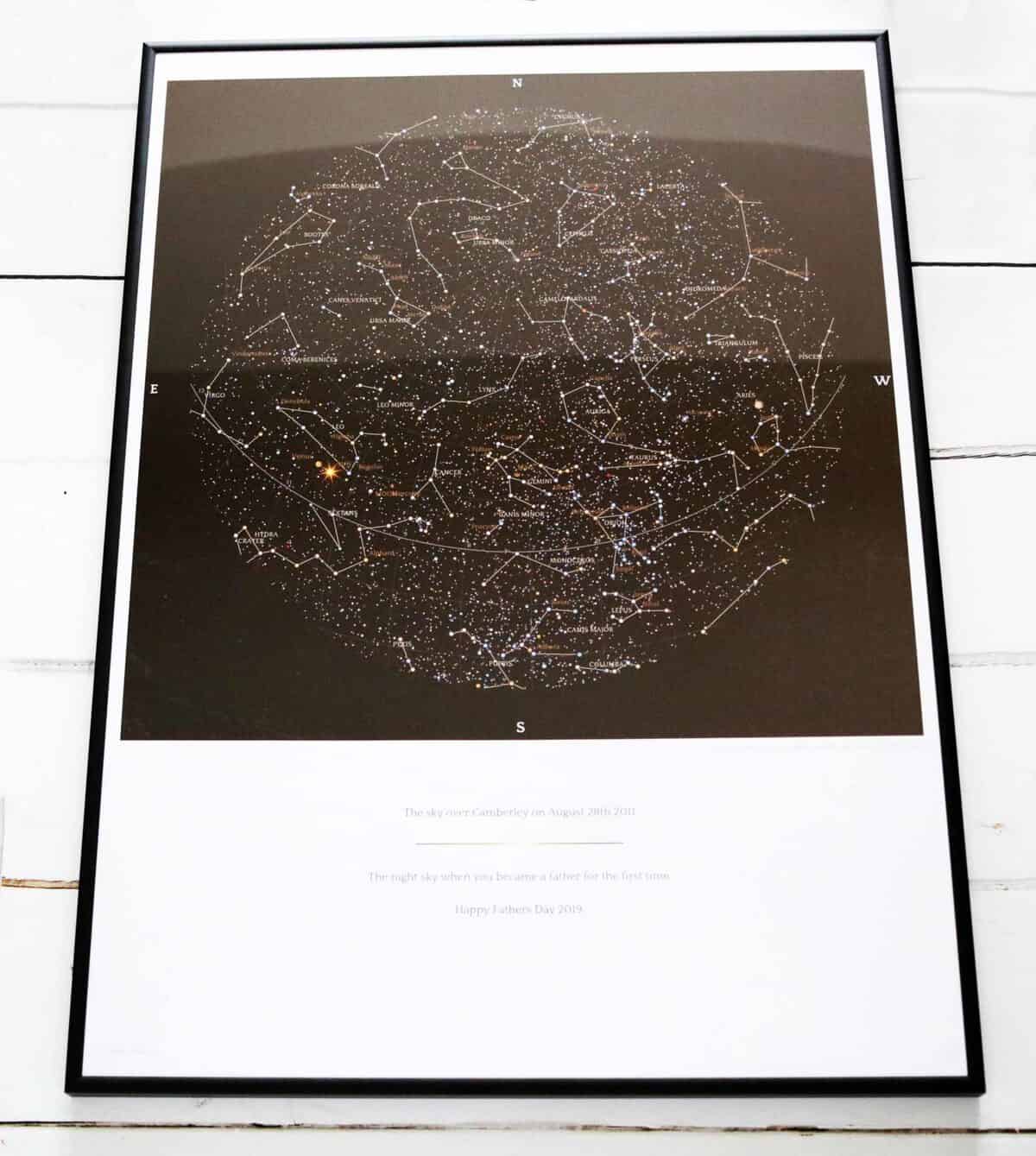 Each Star Map can be downloaded and printed as a digital option or you can order a full print with or without a frame. We chose a print for Dave on the day that he became a father for the first time – it's such a wonderful Father's Day gift.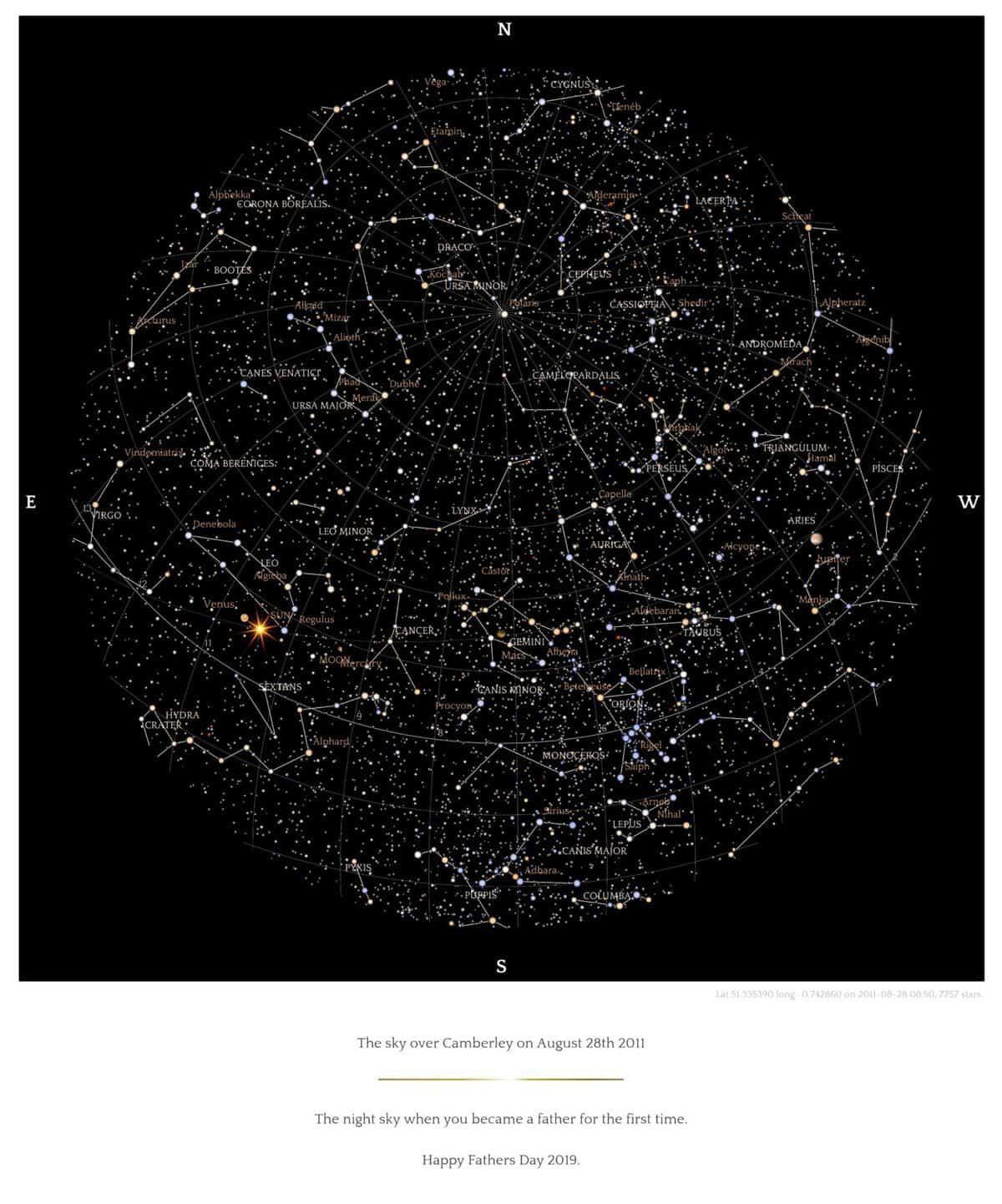 The GreaterSkies maps are absolutely beautiful and I have teamed up with them to give you the chance to win a personalised framed print too. To enter this fantastic giveaway just complete one or more of the options on the Rafflecopter below. Good luck!