Disclosure: The products featured were sent for inclusion in this gift guide however all opinions are my own.
This post contains affiliate links and I may receive commission if you visit a link and buy something. Purchasing via an affiliate link doesn't cost you any extra, and I only recommend products and services I trust.
It's that time of year where I start thinking about what to buy the dads in my life for Father's Day. I have quite a few men to buy for and this is actually one of my favourite annual occasions to shop for too.
Here are a few Father's Day gift ideas to give you some inspiration:
Something techy
From experience, most dads love a new gadget, something techy that makes their life easier or more exciting. One of our favourite gifts this year is a Wireless Charging Pad and this one from Mophie is a great option. No more cables and the ability to charge different brand devices with the one charger, it's sleek and stylish whilst giving a really fast charge too. It would look great on the side in any home.
Headphones or earbuds are another great choice this Father's Day and the Oppo Enco Free2 earbuds would make a lovely gift. Usable for calls, video chats or just listening to music, they give great quality sound and active noise cancellation, making sure your dad can really focus on what he's doing. They have 30 hours of battery life and come complete with a wireless charging case too.
If your dad loves music then the Majority Homerton 2 Bluetooth Internet, DAB, FM Radio and CD Player with Spotify Connect and Podcast Player would make a fantastic gift. Available in a choice of two colourways, it would look fantastic in any room. On the side in the kitchen to enjoy tunes whilst you cook, in the dining room to enjoy music over dinner or in the office to have a soundtrack to work by. Wherever your dad uses the player he'll have great quality sound and endless possibilities where music is concerned. He can play or stream music and it even has an alarm clock and a remote control. Plus, for every Majority product sold, and every Majority subscriber, a tree is planted. Find out more about the Majority Forest here and make sure you use code Redhead20 for 20% off!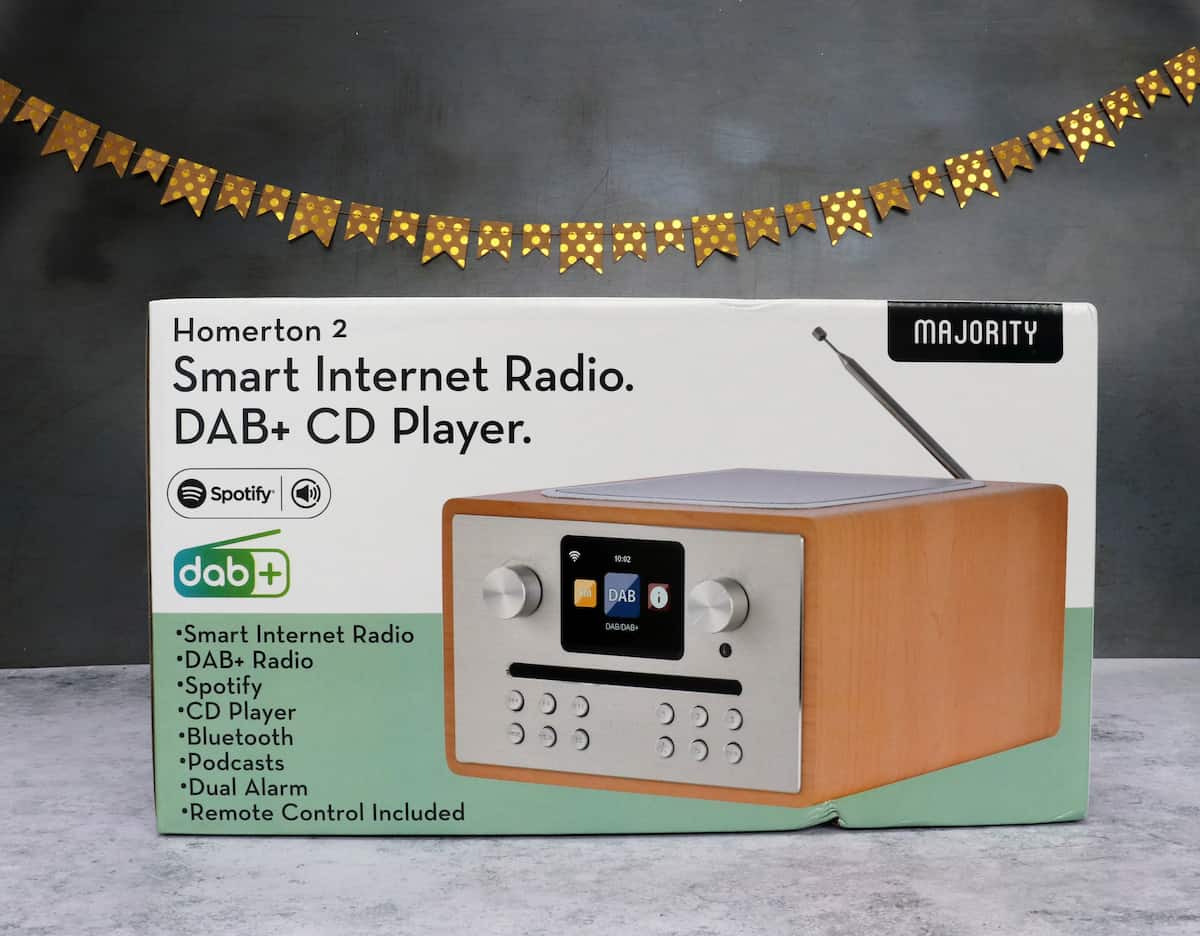 Something fun
It's always nice to get your dad something fun that they can really enjoy. An Especially for Him Gift Box from Red Letter Days is a great option if you're not quite sure what to get and want your dad to have an experience that he'll always remember. With the option of boat rides, meals out, supercar rides or extreme sports, you can be sure your dad will choose an experience perfect for him.
For a little bit of fun the whole family can enjoy together, Qwirkle would make a great choice. For up to 4 players, age 6+, it's perfect for all members of the family. Featuring wooden tiles, it's a simple strategy game of tile matching and one that any dad would appreciate the chance to play.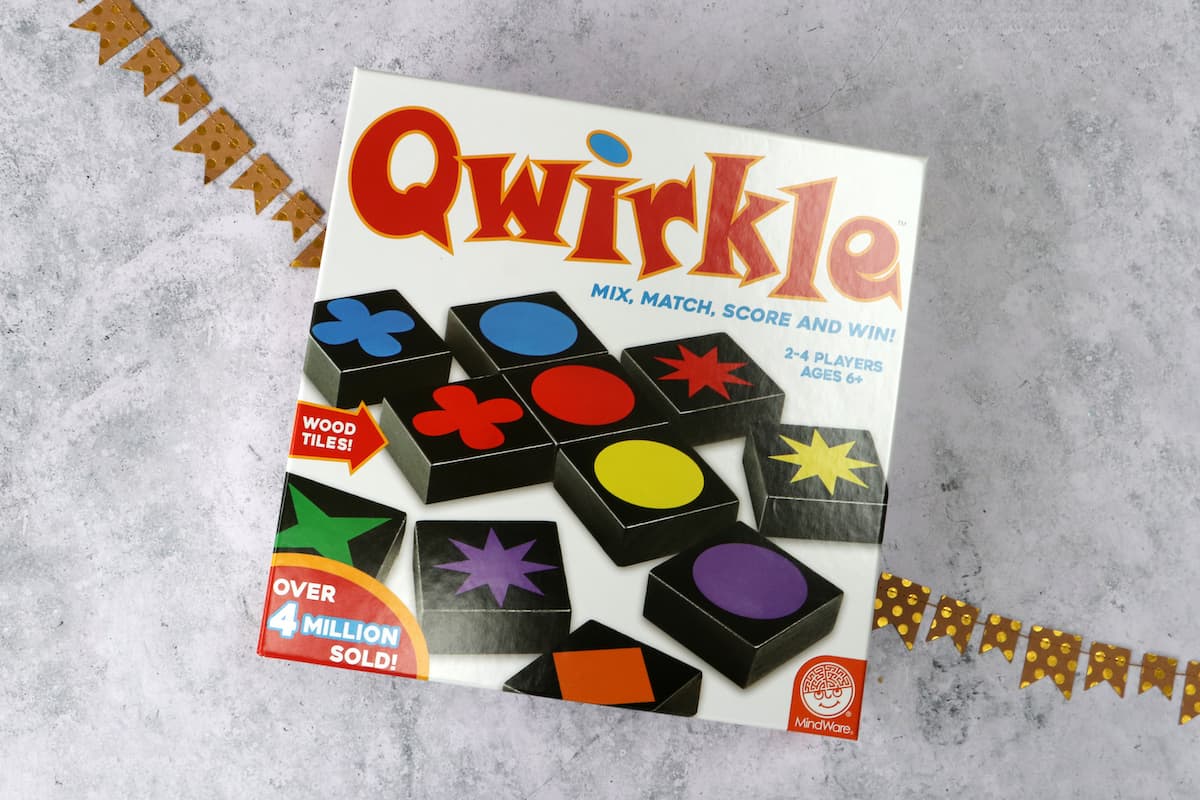 If your dad enjoys doing jigsaws then he'll love Jigsaw Avenue. They create jigsaws with unique poster-like designs that have been inspired by contemporary art. With bright, bold colours and a box that wouldn't look out of place on a coffee table, they're a great gift for any dad looking for a little down time.
Something to read
It's always nice to get your dad something to read and most dads have really specific interests. Sport, space, history or a favourite band to find out more about. But, if you know someone who is going to be a dad for the first time this year then How To Grow Your Family would be a great Father's Day choice. It's a really modern cookbook that follows a family from pregnancy through family life, taking every step just one meal at a time. The book features recipes, tips and hacks including one-handed snacks, weaning and energy-rich dishes for tired parents.
A great gift that your dad can read and treasure for years to come is a Daily Telegraph Birthday Newspaper Book. With a personalised cover and a dedication on the front page, the hardback clothbound book would make a really beautiful gift.
Each page features a Daily Telegraph front page from your dad's birthday and so the older they are, the more front covers they'll be able to read and enjoy. It's a real journey through their life, one birthday at a time. Plus, Historic Newspapers have many different newspapers available in case The Daily Telegraph isn't quite right for the dad in your life.
Something to eat or drink
Any occasion calls for edible treats and Haribo are often at the top of my gift list. As the slogan says, kids and adults love it so! This Father's Day a box of Haribo Megastars would be a great gift choice as it contains all of your favourite Haribo varieties in one handy box. A really lovely selection that I'm sure your dad would appreciate.
If your dad likes to get in the kitchen then a Spice Tin from Spice Kitchen could be a great option for him. Full of spices to cook all sorts of delicious dishes plus a recipe book, all contained in reusable spice jars and a storage tin. The World Spice Tin features nine different spice blends and BBQ rubs, perfect for cooking over the summer, letting you travel the world on a culinary adventure all from your very own home.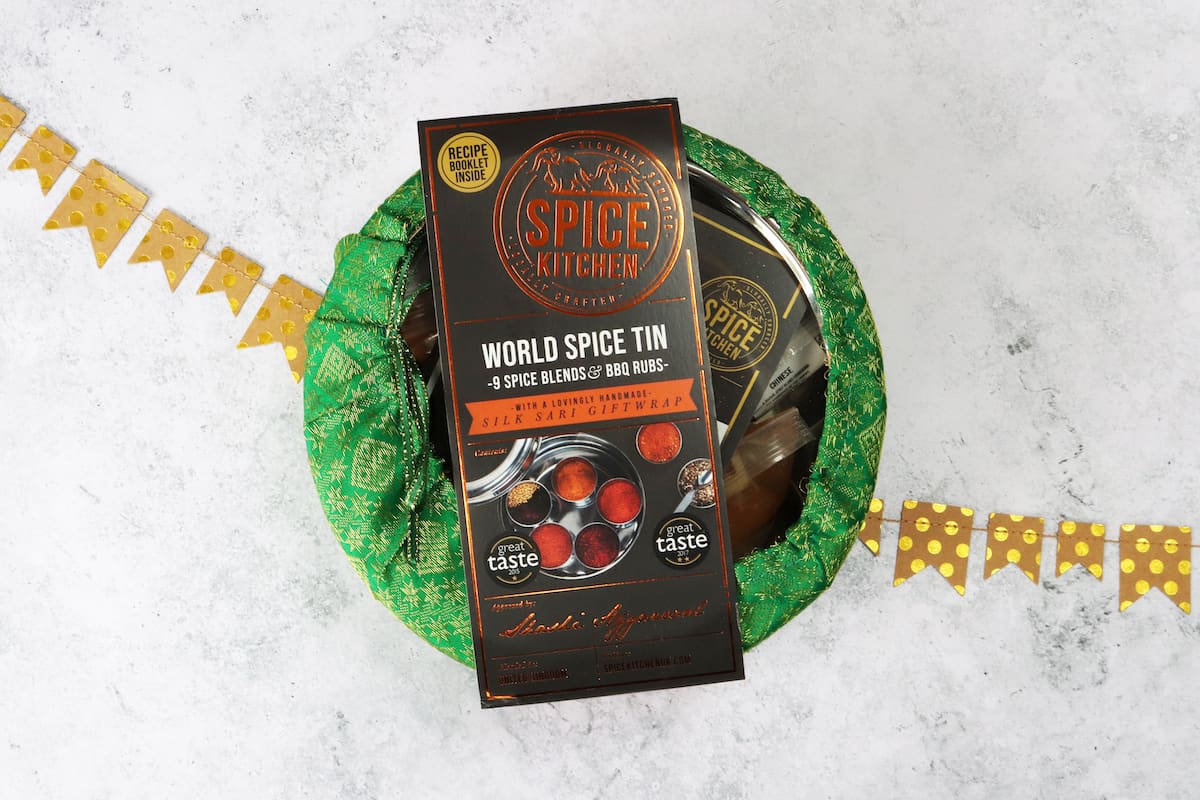 To complement your dads cooking, a selection of Rubies in the Rubble products could be just the thing. Packed with delicious ingredients that would otherwise go to waste because they're the wrong shape, size or colour, the sauces are great for a BBQ and the relishes would work well alongside a cheese board. The range includes plant based mayo, ketchup and a whole variety of relishes, all designed to fight food waste.
All the dads in my life love coffee and so it's only right that coffee would be on this list. This year our favourite is Black Insomnia. A really strong coffee made using traditional barrel roasting techniques, it's the perfect gift for early-starters, busy parents and workaholics. With ground coffee or beans, pods and coffee drip bags available, it's one that any coffee lover should try.
If your dad likes a drink he might like to try Skinny Lager's new Premium IPA. It's a full flavour premium IPA with an ABV of 4.0% and only 89 calories per can. Plus, it's vegan, gluten free and kosher certified, making it a great choice for many people. Skinny IPA is a great alternative to other IPA brands, offering 40% fewer calories than other premium IPAs. It's definitely something your dad would enjoy over the Father's Day weekend.
If your dad loves cider then the Napton Cidery Tour and Tasting at Home Bundle would make a great gift. The set features six of the Napton Cidery most popular drinks plus a pre-recorded virtual tasting with one of the cidery directors. Your dad can enjoy a lovey cold cider whilst learning more about ciders and how to enjoy them. It's a really affordable gift that gives your dad a great experience from the comfort of home.
Something to enjoy with food and drink
Whatever your dad's favourite tipple, he'd definitely appreciate a beautiful glass to enjoy it from. Engravers Guild have a great range of personalised gifts and this Bubble Base Whisky Tumbler is a great choice for Father's Day. Beautifully gift box and etched with your choice of message, it's a really lovely gift and one that will be treasured for years.
For a more substantial gift you might like to get your dad a Decanter and Glasses Set so that his favourite drink can sit in pride of place in the lounge, dining room or even his office. This BarCraft Cut Glass Decanter Set is beautifully made, has a traditional finish and a really timeless quality that all dads would love.
For the coffee lover in your life, Whittard of Chelsea have everything they could want, from delicious coffee to beautiful cafetieres, mugs and glasses. The Whittard Coffees of the World set lets any coffee lover explore the world, one delicious ground coffee at a time.
To add to the gift, a Whittard Copper 3-Cup Cafetière would look great on any breakfast table and a pair of Nova Double-Walled Mugs would finish their coffee setting perfectly. If your dad loves coffee then I'm sure he'd love to read his morning paper whilst enjoying a cup of freshly made sumatran coffee. You can see the full range of Whittard gifts here.
Something for around the house
It's always nice to get your dad something that can sit on a side at home for him to admire and appreciate each time he walks by. And it's even better if that homely gift can be useful and functional too. If your dad is a Harry Potter fan then the Gringotts Vault Money Bank would make a great gift. A sturdy and well made replica of the Gringotts Vault that can hold all his loose change to save up for a rainy day. A great choice for any fan of the Wizarding World.
If your dad is more of a Disney fan then Enesco have a great range of Disney collectible figurines and out current favourite is A Banner Day from their Disney Traditions by Jim Shore range. Featuring Disney and Pluto and waving an American flag, the figurine would make any dad reminisc of Disney holidays and quality family time together. It's a beautiful depiction of two favourite Disney characters.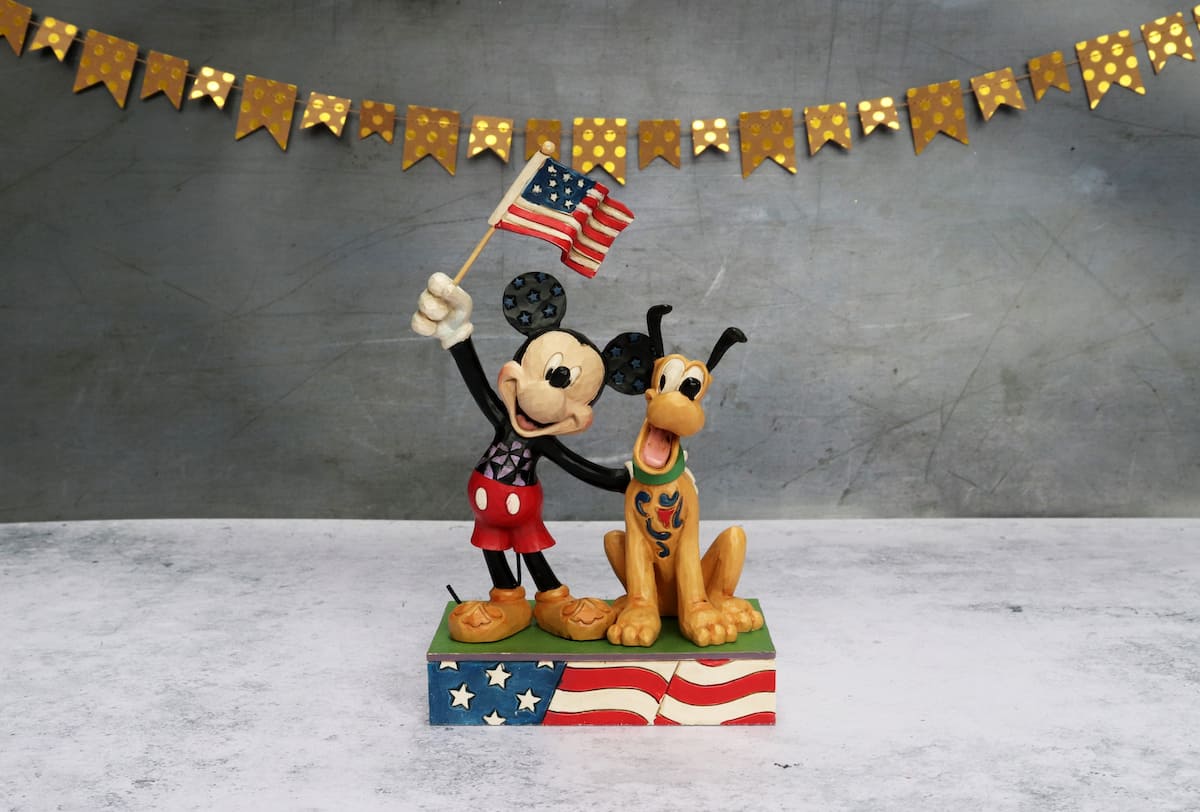 Something to feel good
Dads love a gift that will make them look or feel their best and one of our favourite gift sets this year is the Dolma Men's Discovery Set. Featuring four different vegan colognes – Sirius, Kwame, Imagine and Freedom – it's a set that will give your dad so much choice and he may even find his new favourite aftershave. Dolma also give 30% off your next purchase when buying a Discover Set so that your dad can buy a full size bottle of his favourite fragrance to enjoy long after Father's Day.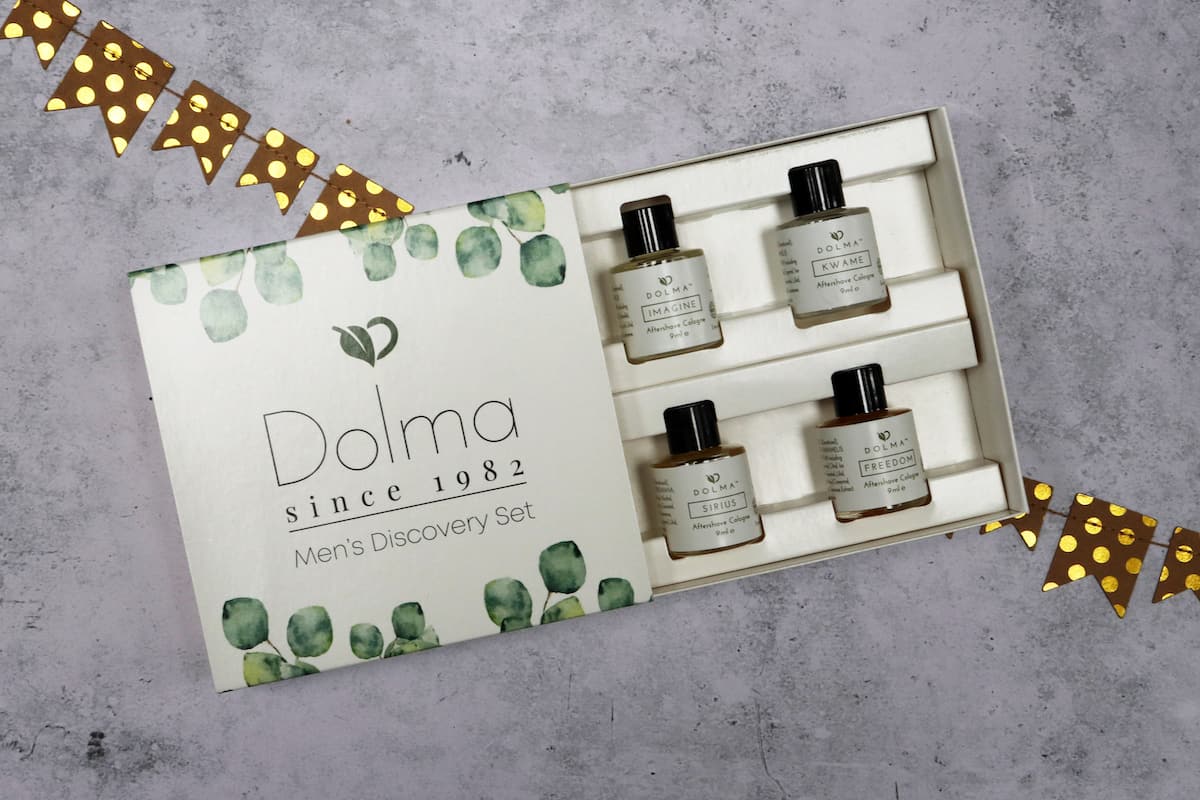 Something to wear
Dads will always appreciate something to wear and gloves may not be an obvious choice for Father's Day but they're a lovely gift to make sure your dad is prepared as soon as the weather turns colder. These Harper Fleece Lined Sheep Leather Gloves from Trendhim are a great choice. Ultra warm and durable, they're great for any evening out, walk or activity and would look great with any outfit.
Coats are always a nice choice but personally I love gilets. They're often something your dad wouldn't think to buy himself but are such a versatile, practical choice that any dad would find themselves wearing all the time.
This Superdry Padded Gilet from Mainline Menswear is really warm, has plenty of pockets and could be worn for any eventuality – from work to a day out or just as an extra layer when it's really cold. Your dad will love it.
A great option for any dad that loves all things bright and colourful would be anything from Oddballs. Oddballs were originally created to raise awareness of testicular cancer in 2014 and since then they have continued to create comfortable, colourful underwear that is bound to make your dad smile.
Oddballs have boxers, briefs and socks is so many funky designs so you're bound to find the perfect option for the men in your life. They also have a cute mini grooming set of ball deodorants in a fantastic toiletry bag. You can see the full Oddballs range here.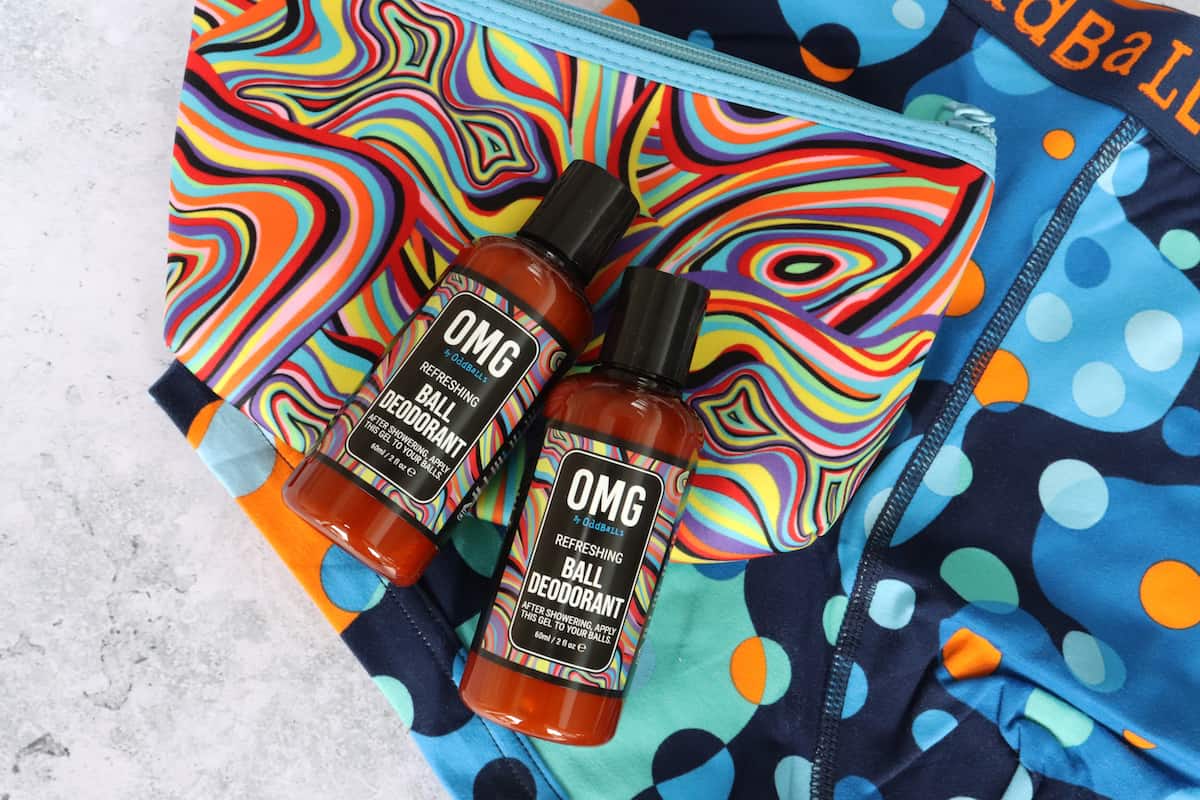 A wallet is always a great gift for Father's Day and Trendhim have a fantastic range this year. This California Slim Wallet is made of high quality leather and is full of so many compartments for cards and cash. Plus, it comes gift boxed making it an instantly thoughtful gift.
Jewellery always makes a lovely gift and Inscripture have a fantastic range of personalised pieces that would make great gifts for any father. They have bracelets, earrings, tie clips, cufflinks and so much more that you can personalise in any way to fit the recipient perfectly.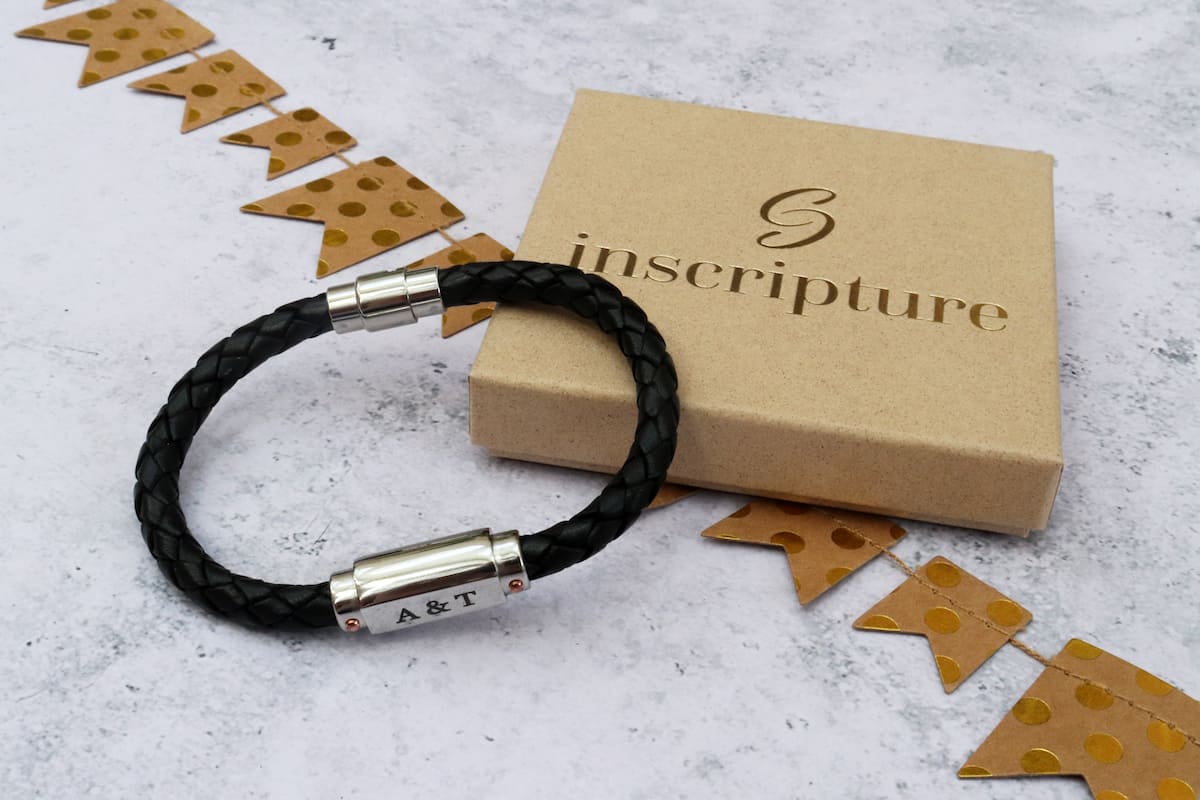 This Black Leather ID Bracelet is a fantastic gift option. Stylish and well made, it's perfect for everyday wear. Made of high quality leather and with a sleek design, featuring a stainless steel bar and magnetic twist clasp, it's a gift that can be worn and appreciated for years to come.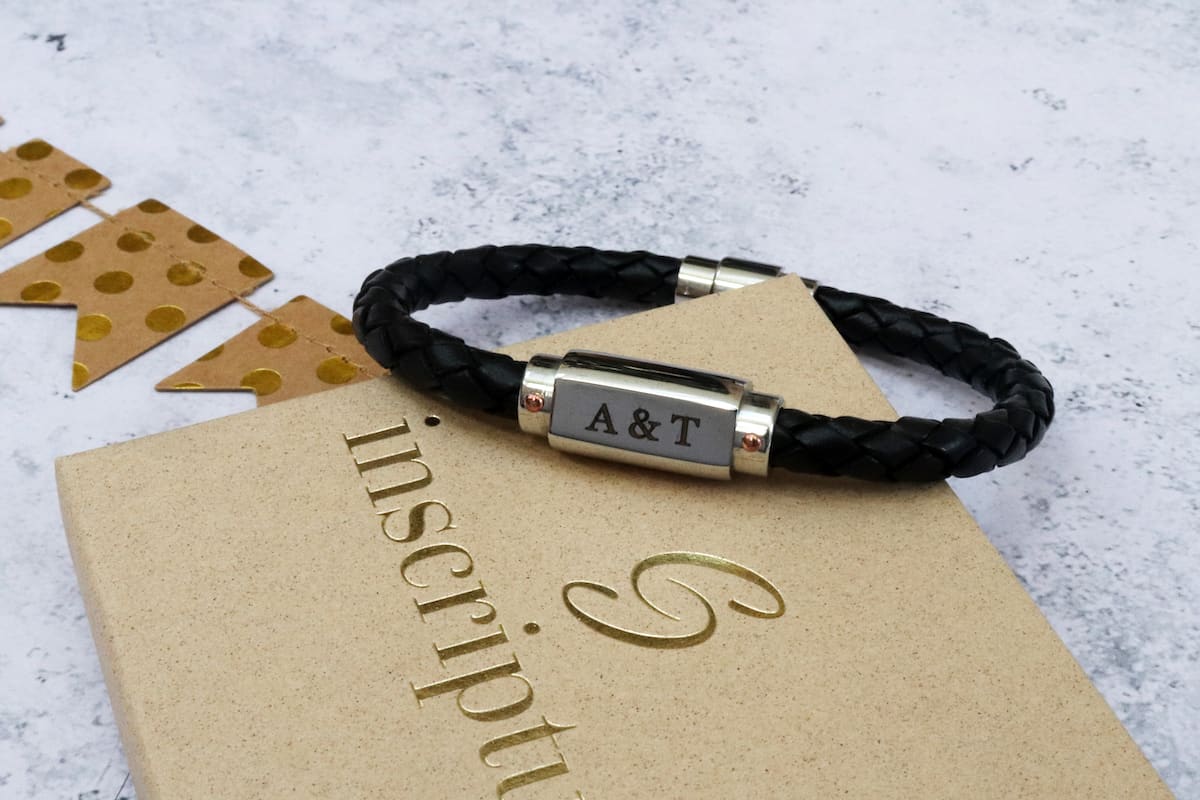 Something practical
If your dad is always doing DIY then a tool belt would be a great gift for him – and what better than a personalised tool belt? Boutique Gifts have a beautiful range of personalised gifts for Father's Day and we love this tool belt. Well made, with so many pockets for all your dad's tools and completely with gorgeous personalisation. It's a gift that your dad is bound to love.
SeedCell from Grow So Simple would make a great gift for the green fingered dad in your life. SeedCell are available in a range of varieties and each pack contains 12 plantable pods, full of seeds. You add a pod to a pot of compost and they're super easy to grow with no tools needed – and no mess either! Whether your dad wants to work on his salad patch, grow botanicals for cocktails or grow his own burger toppings, there will be a Seed Cell pack perfect for him.
Something to treasure
It's always lovely to give your dad something that he can keep forever, use and treasure. Engravers Guild have so many gifts just like this and our favourite is a personalised hip flask. Finished in brown leather and chrome, with an engraved stainless steel plaque on the front, it comes beautifully gift boxed along with a pouring funnel and two steel cups.
I hope this has helped you with inspiration when looking at Fathers Day gifts this year. If you have any other great gift ideas I'd love to hear them. You can also see lots of ideas of things to do for Father's Day in Surrey here.