Disclosure: The products featured were sent for inclusion in this gift guide however all opinions are my own.
This post contains affiliate links and I may receive commission if you visit a link and buy something. Purchasing via an affiliate link doesn't cost you any extra, and I only recommend products and services I trust.
Regular readers will know that I'm a big gin fan and so Christmas wouldn't be Christmas without a guide full of gin gifts perfect for gin lovers. Here are some ideas for the gin lover in your life.
Obviously, a bottle of gin would be a fantastic gift for any gin fan. It's often easy to just pick the brands you are familiar with in the supermarket but it's so lovely to gift a gin they may not have tried before.
Conker Dorset Dry Gin, from Dorset's very first gin distillery, is handcrafted in small batches to make sure it ends up being the very best quality and only using the very best of ingredients. Encompassing the spirit of Dorset, Conker Dry Gin blends British wheat spirit and New Forest Spring Water with botanicals from across the Dorset coast and New Forest. It's slightly less dry than other gins we have tried and has a really lovely freshness to it.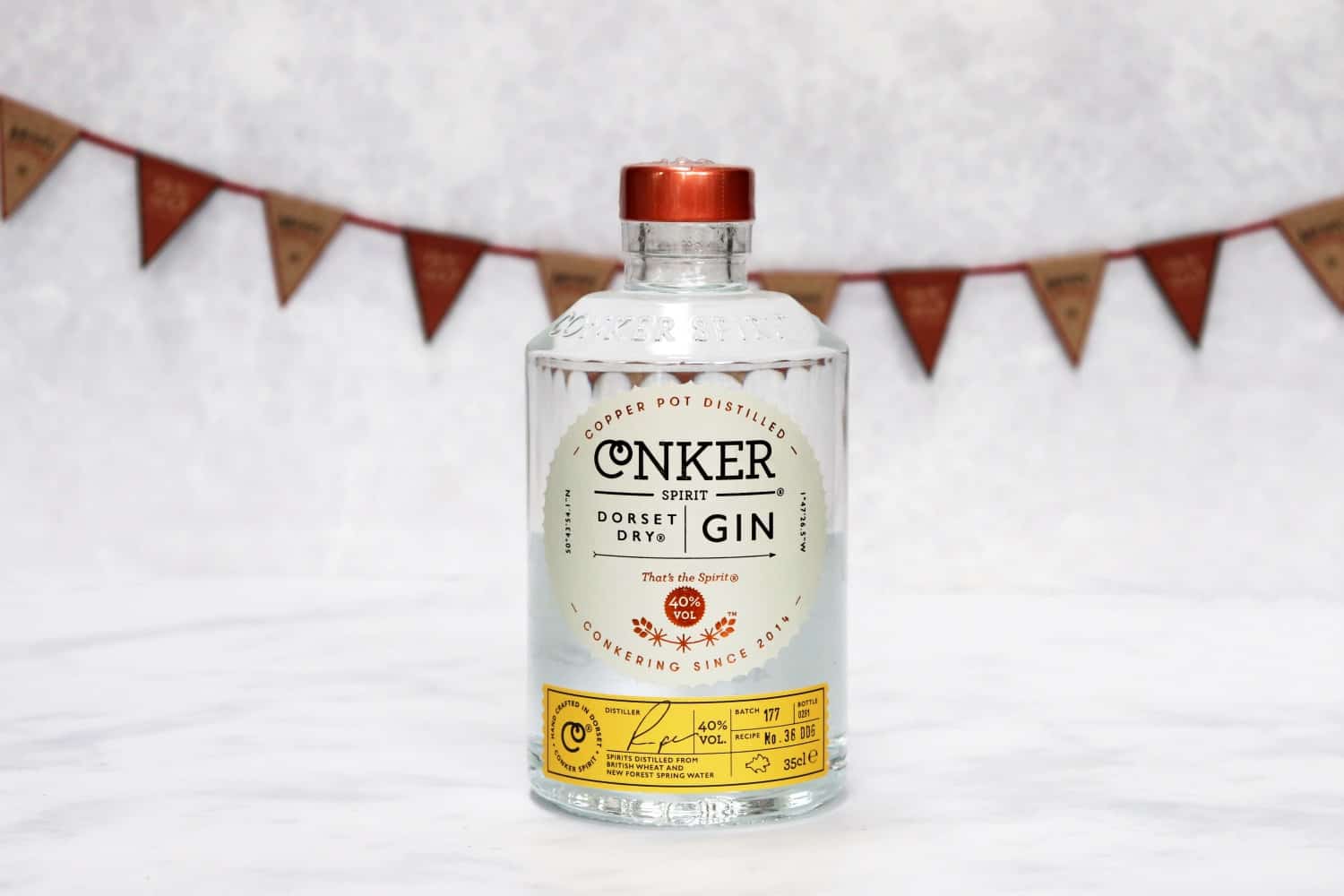 Keepr's British Elderberry, Mulberry and Honey Gin is a fusion of Keepr's Classic London Dry Gin and delicious elderberries, mulberries and honey – made in Keepr's own hives. This gin has a sweet honey taste along with a slight tartness from the berries and a distinct gin flavour. The rich taste and dark berry colour are perfect for this time of year.
North42 Rhubarb & Blood Orange Gin is a fantastic flavour combination – and has a beautiful pink colour to it as well. It's really refreshing to drink, with really clear rhubarb and blood orange flavours, as well as a strong juniper aroma and notes of coriander seed and citrus peel. It's so different to any other gin we have tried and it would make a fantastic gift this Christmas.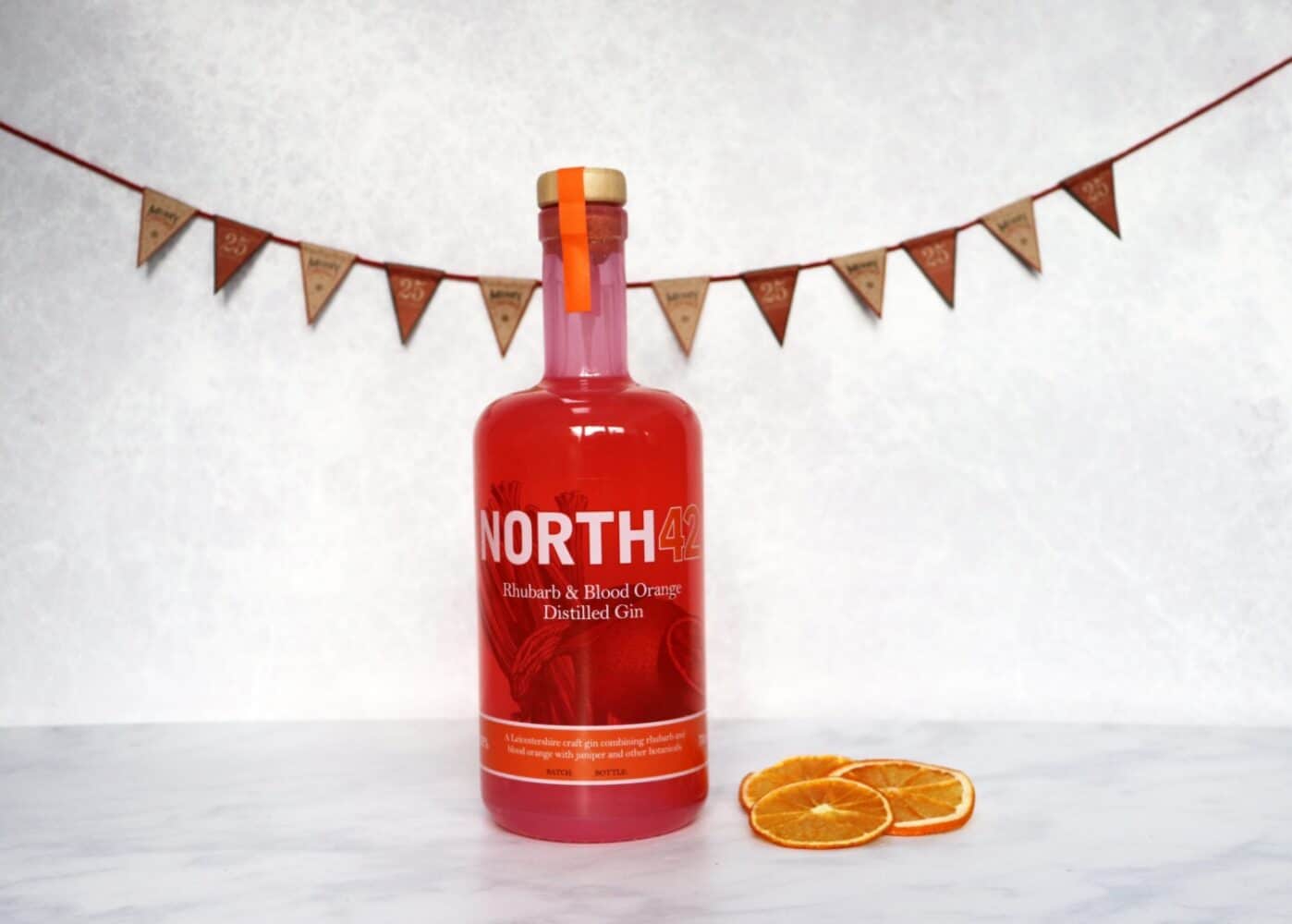 One of the most beautiful gin bottles I have seen recently is Monterey Gin. It stands proud alongside other gin bottles, instantly the star of the show. Monterey Gin has been recognised as one of the top gins in the world, organic and hand crafted in small batches of 450 bottles at a time. It's infused with 11 botanicals, mixed with organic grain spirit and de-mineralised water in the alembic copper still, Shirley, to create its unique flavour. It's a really lovely gin and one that would make a fantastic gift – especially as it comes gift boxed.
Another gin that we've just discovered this year is Bobby's Schiedam Dry Gin. Making such a nice change from typical London Dry Gin, it's a Dutch-Indonesian mix that is described as Dutch courage mixed with Indonesian spice. It's spicy and fragrant, with a burst of citrus and a hit of pepper. It really is an exotic gin that incorporates some familiar Christmas flavours – making it perfect for gifting at this time of year.
Rather than buying a bottle of gin as a gift you might like to buy a gin tasting experience – and now you can get ones that you can enjoy in the comfort of your own home. This Gintastic Gin Tasting Set gives a great overview of the gin scene, including Le Ginde Christian Drouin, Capreolus Garden Tiger, Porters Tropical Old Tom, Fords Officers Reserve Overproof and Lind and Lime as well as a gorgeous glass all in a beautiful gift box.
You could also buy a more traditional gin tasting session or cocktail masterclass and Buyagift have a fantastic range of experiences like this to choose from. One of our favourites for a gin fan is the Gin Masterclass and Meal for Two at Brewhouse and Kitchen. With 23 locations to choose from, it gives the chance to try five different gins whilst learning about their heritage and the distilling process. Finished off with a delicious meal.
For something a little bit different to gin, Ginking could be just the thing. The range is a fusion of sparkling wine and London Dry Gin and comes in four amazing varieties – Ginking Original, Ginking Original Rosé, Ginking Mediterranean and Ginking Botanica Italia. There's something for every taste and occasion.
I know that any gin fan loves to find new mixers to try with their favourite gin. I love a simple gin and tonic but it's so nice to experiment with flavours, especially over the festive season. Luscombe Drinks have a fantastic range of juices, fruit crushes and more traditional mixers that would be great to share and enjoy over the festive season. A Taster Pack with a variety of Luscombe Drinks flavours would be a great way to experience something new over Christmas.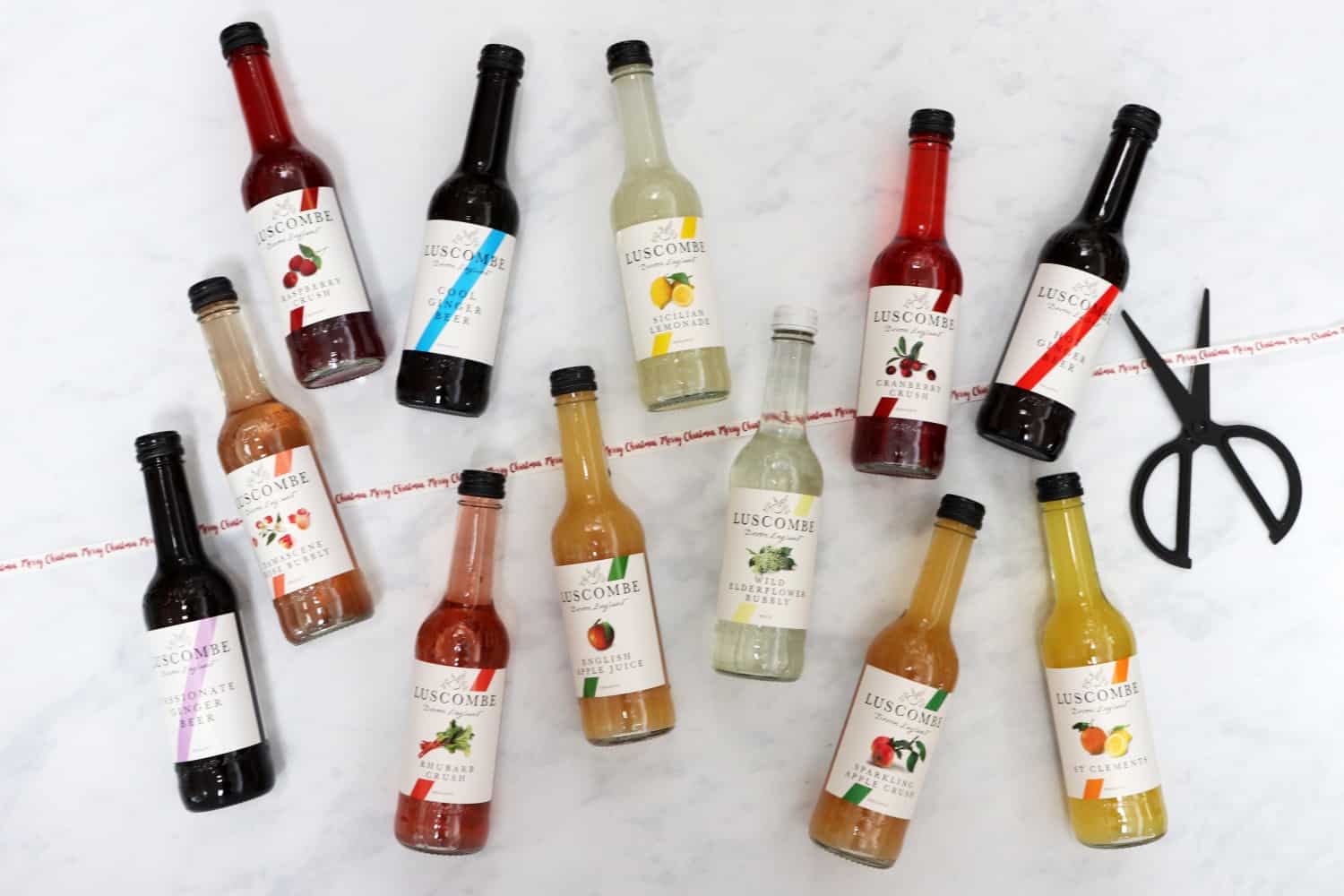 Another way to experience new flavours when it comes to gin is to add your own botanicals when you're making the drinks. If you're looking for something a little more adventurous than just a slice of lemon, the Spice Kitchen Gin Botanicals Tin has everything you need to add more excitement to your drinks. The beautiful tin includes coriander seeds, rose petals, juniper berries, citrus peel, pink peppercorns and star anise along with a recipe guide to get you started on your mixology journey!
Another thing that many gin fans would love is a doorstep delivery of their favourite gin based cocktails, ready to serve. Single or Double Cocktails have a fantastic range of drinks to suit every taste and one of my favourites is the 1761 Bramble.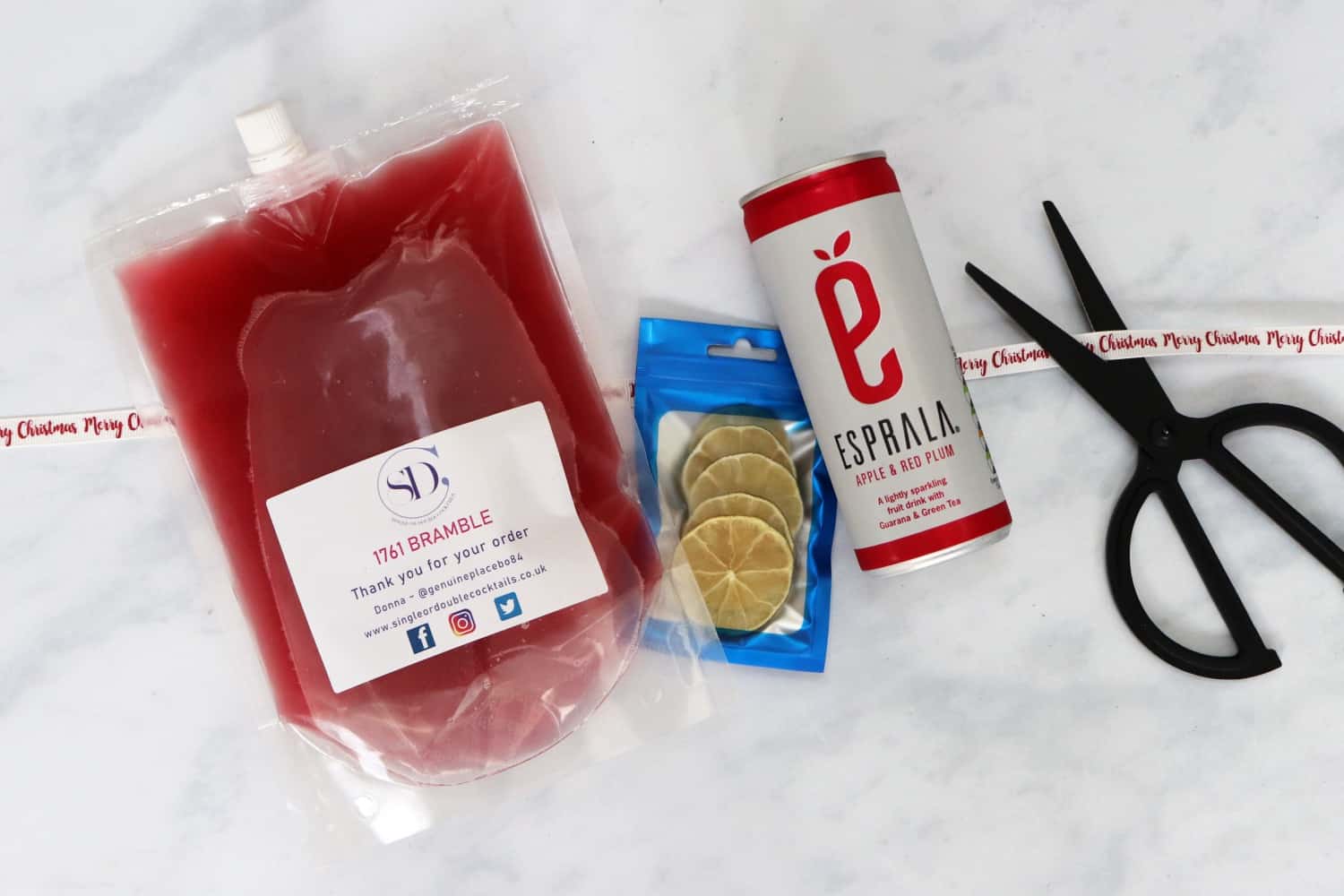 A classic combination of smooth gin with bitter sweet orange Cointreau, blackberry liqueur, rich Esprala and zesty lemon. You just add the Esprala and serve. It has five 150ml servings in each pack so is great to share and fantastic to have as part of a celebration.
All gin lovers need something to drink their gin from too and there are so many options available. One of our favourite glasses this Christmas is this Animo London Skyline Gin Glass, part of The Milford Collection at Peach Perfect.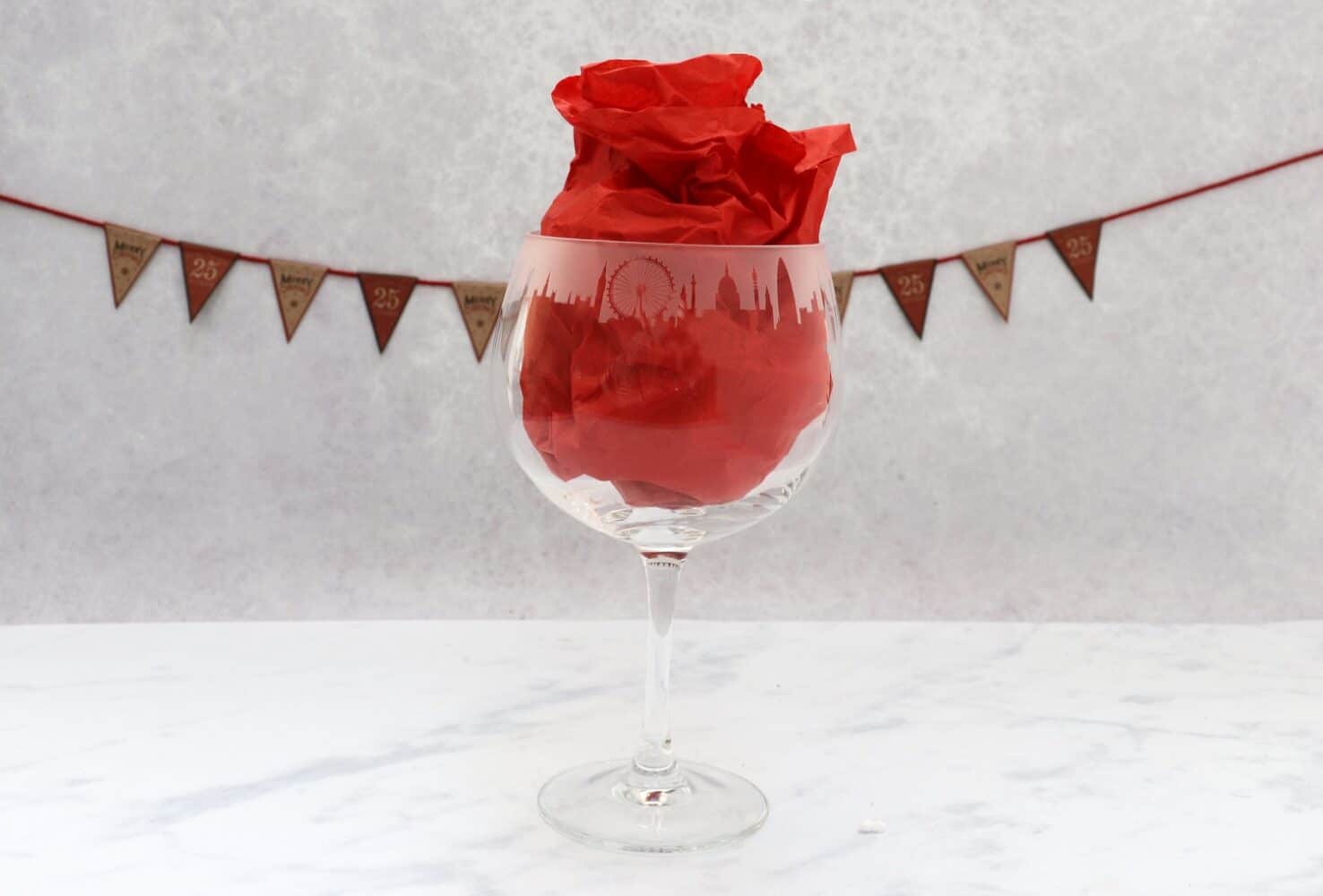 The glass depicts the traditional London skyline perfectly and the sandblast effect adds a really nice texture too. It's a great size glass and one that will be treasured long after they've finished their drink! It arrives gift boxed too.
If you prefer personalised gifts then this slogan cocktail balloon glass would make a fantastic gift. A really good size glass, it can be personalised with any name so the recipient will always have a glass just for them – and will never wonder which drink is theirs again!
Presented in a folding gift box, the glass would make a lovely gift for anyone that loves a cocktail and something that can be used all year round too.
A gift that anyone who enjoys a drink would appreciate is a set of beautiful, good quality coasters. Georgea Blakey has created a beautiful range of products –  animal and equestrian art, décor, gifts and portraits. In amongst her range are these amazing coasters where the original designs were made from recycled drinks labels. The Fin and Tonic and Bombay Sapphire Gin Lab are the perfect designs for any gin lover and would look great in any home. You can see Georgea's full range of products in her Etsy shop.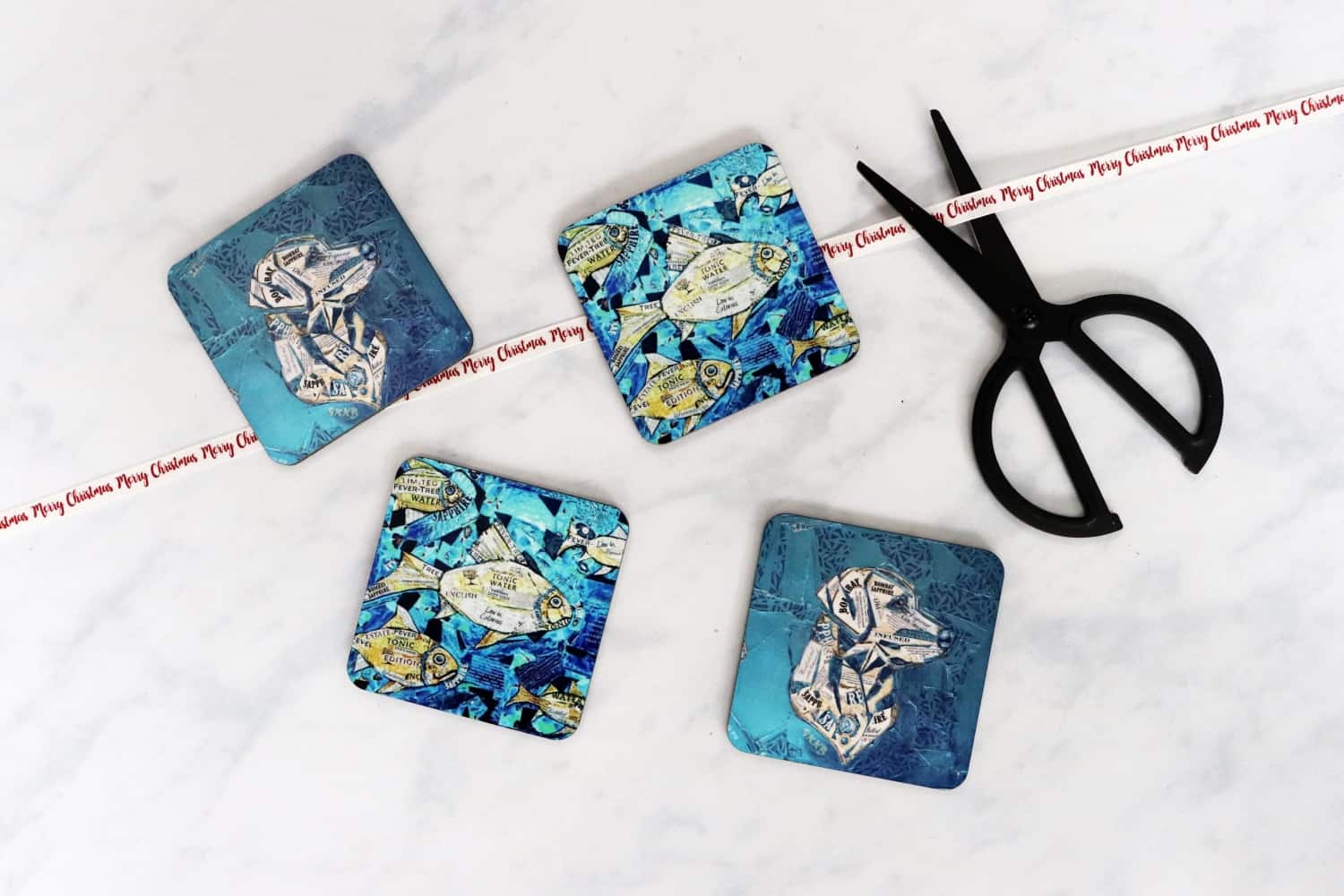 Something a little bit different for the gin lover in your life would be something to play whilst enjoying their favourite tipple. Coaster Games would be a fantastic stocking filler for pretty much anyone.
This set of six coasters each contain a game on one side and the rules on the other. All you need to play the games within a whole group is the one coaster and a pen and paper! Plus, as you don't write on the coasters the games can be played again and again. These would make a fantastic stocking filler for pretty much anyone this Christmas.
As a big gin fan I know that a drink or two will be enjoyed over the festive season and that I will no doubt have my own gin themed gifts under the tree this year. So, what would be your top gift for the gin lover in your life?