*This is a paid post as part of my role as a Studio.co.uk Ambassador
I love Christmas and seem to spend most of the year counting down to the festive season. It's something I plan for months in advance, loving shopping, Christmas jumpers, Christmas music and even Christmas movies on the TV.
But, one thing I didn't start doing until a couple of years ago was setting the table properly for Christmas. Until we had our extension finished I would just lay the table as normal for Christmas dinner. But, Christmas dinner is something to be celebrated. It's a time when family and friends all get together, toast the year that's been and appreciate quality time around the table.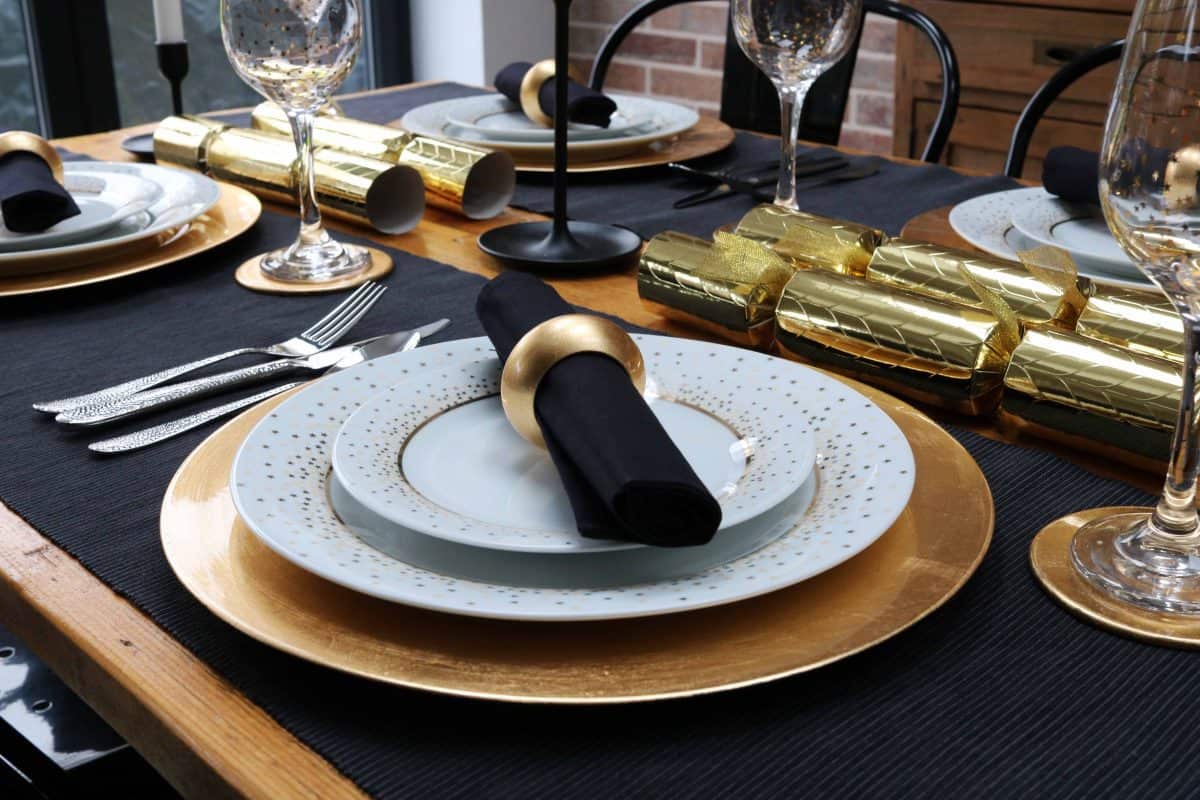 So this year I've made sure that our dining table looks beautiful for Christmas. That it's in keeping with our industrial style dining room but also as festive and inviting as possible. It also needs to be family friendly to make sure that the children feel as at home around the table as the grown ups.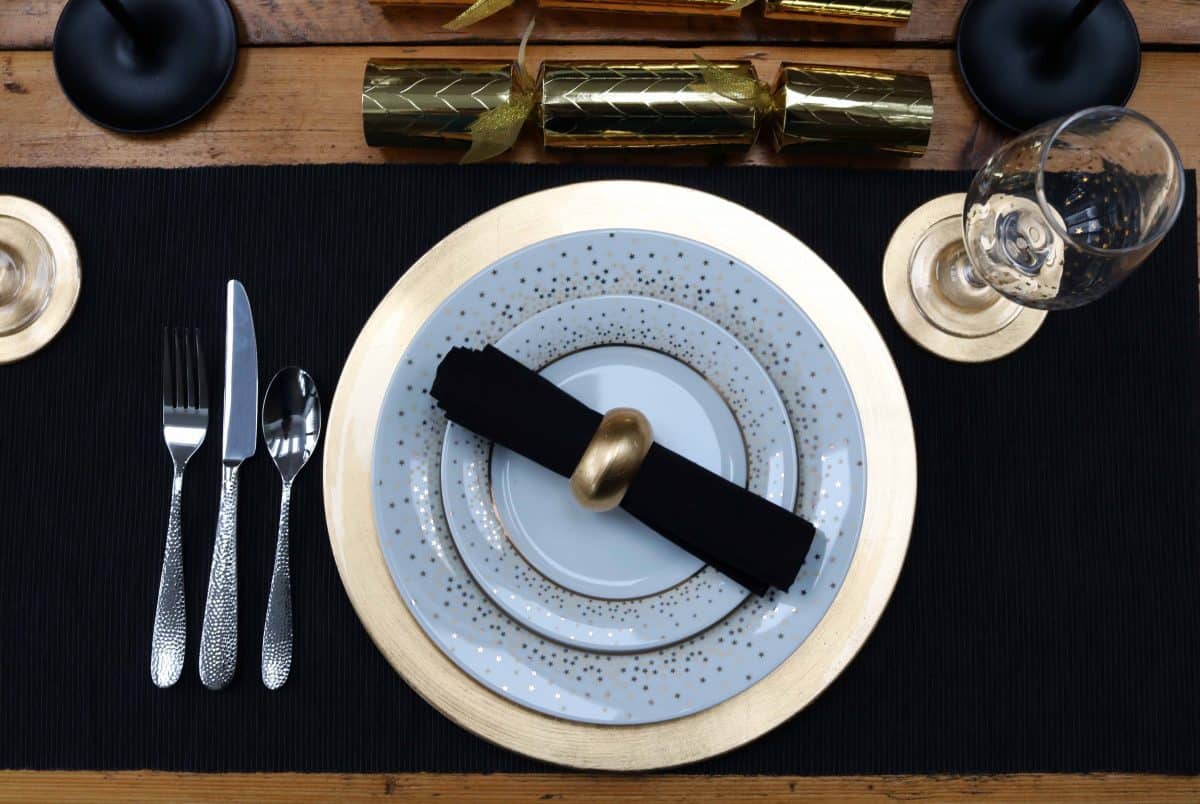 We have black candle holders, table runners and napkins that get brought out at every special occasion and work well our dining table and chairs as well as the industrial feel of the room. But, this Christmas we've made the table so beautiful thanks to Studio's great Christmas tableware range.
The table setting has a gold theme running through it that works so well at Christmas. I started putting the table together with charger plates as a base layer to each place setting. They come in a great set with coasters and napkin rings included. If you wanted a really simple way of making your usual dinner setting a little more fancy for Christmas then this set is pretty much all you'd need. It comes in a range of colours for any table theme too.
I love having special crockery and glasses that you bring out for an occasion and star dinner set looks absolutely stunning on the table for Christmas. But, it's durable enough to be used throughout the year and comes in either a gold or silver design.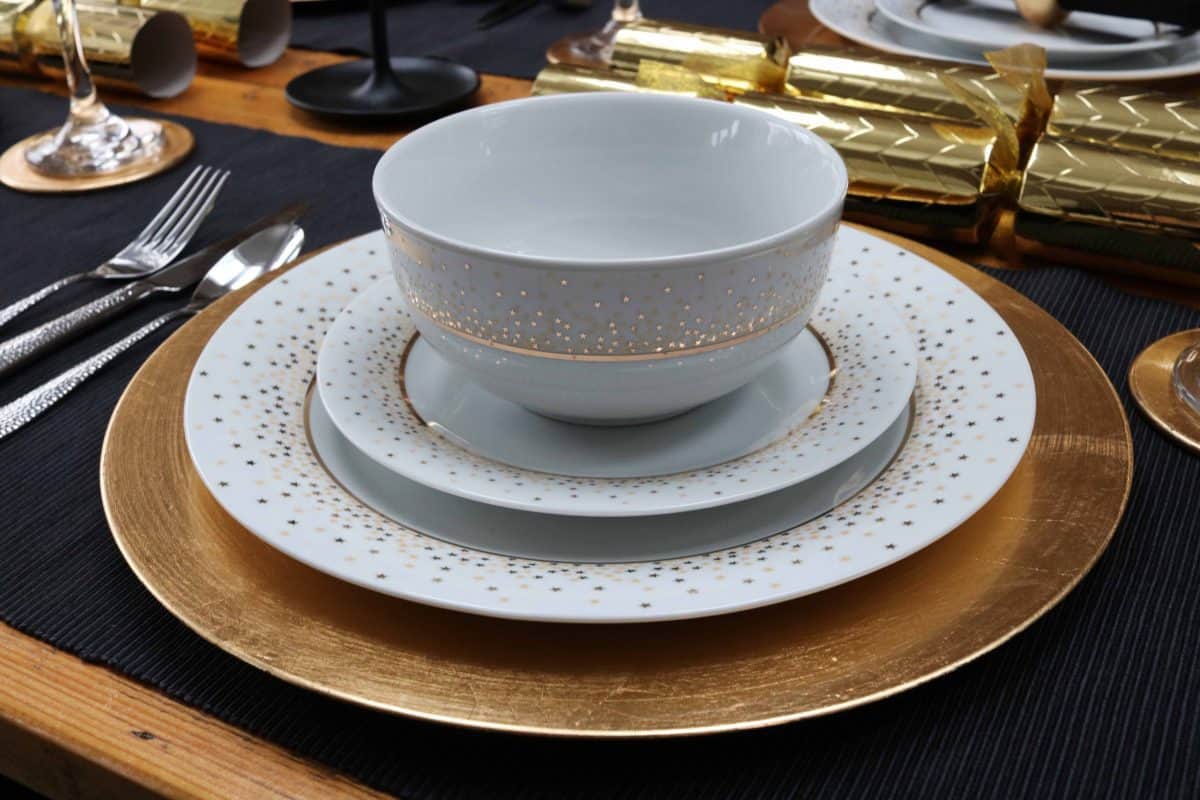 Star wine glasses compliment the tableware perfectly and are actually some of the most robust glasses I've come across. They are so sturdy that even the children could drink water or juice from them over Christmas dinner. It's always nice to make the children feel a little more grown up and having good quality, hard wearing crockery and glasses really helps with that.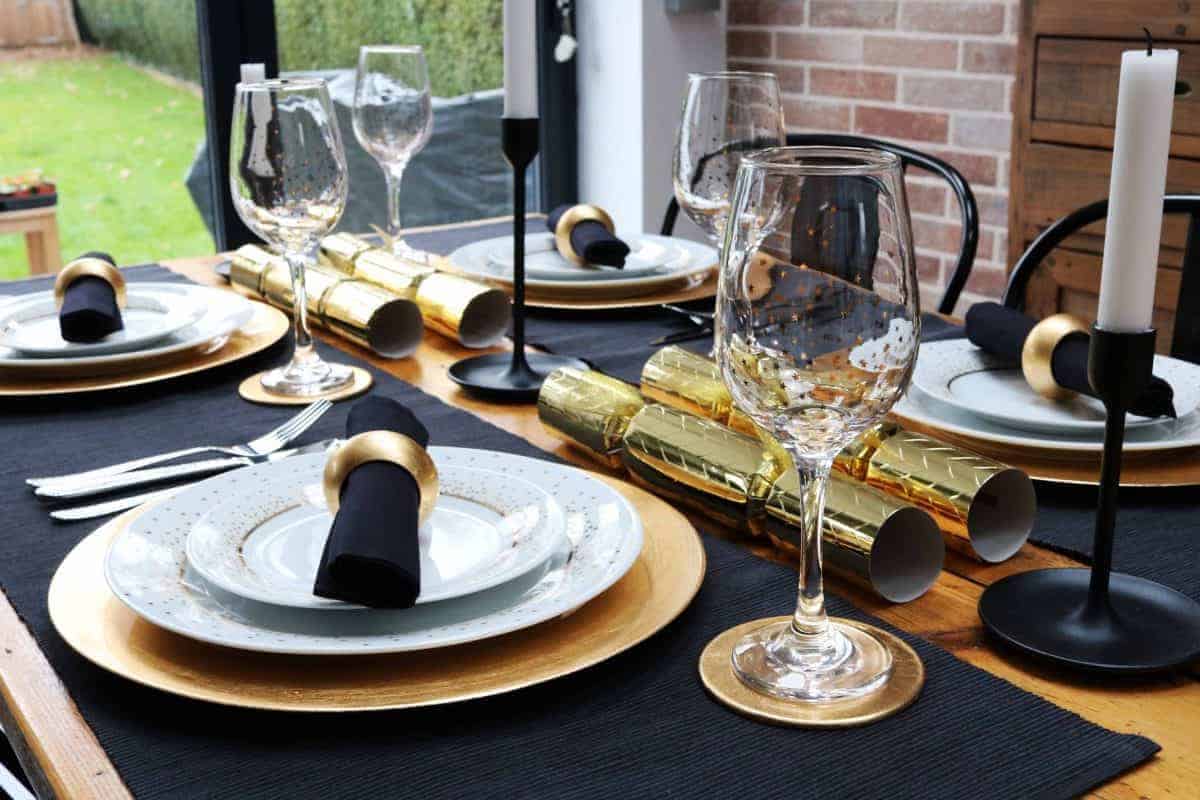 Cutlery really finishes off a table setting and Viners are always our first choice when looking for a new crockery set. This Glamour set of knives, forks, spoons and teaspoons would be a great addition to any kitchen and looks wonderful on our table. Each piece of cutlery has such a nice weight to it and feels so natural to hold and use.
No Christmas table is complete without crackers and our gold ones complement the table perfectly. Just £1.99 for 6 and with quality gifts inside I know they'll be enjoyed by the whole family on Christmas day.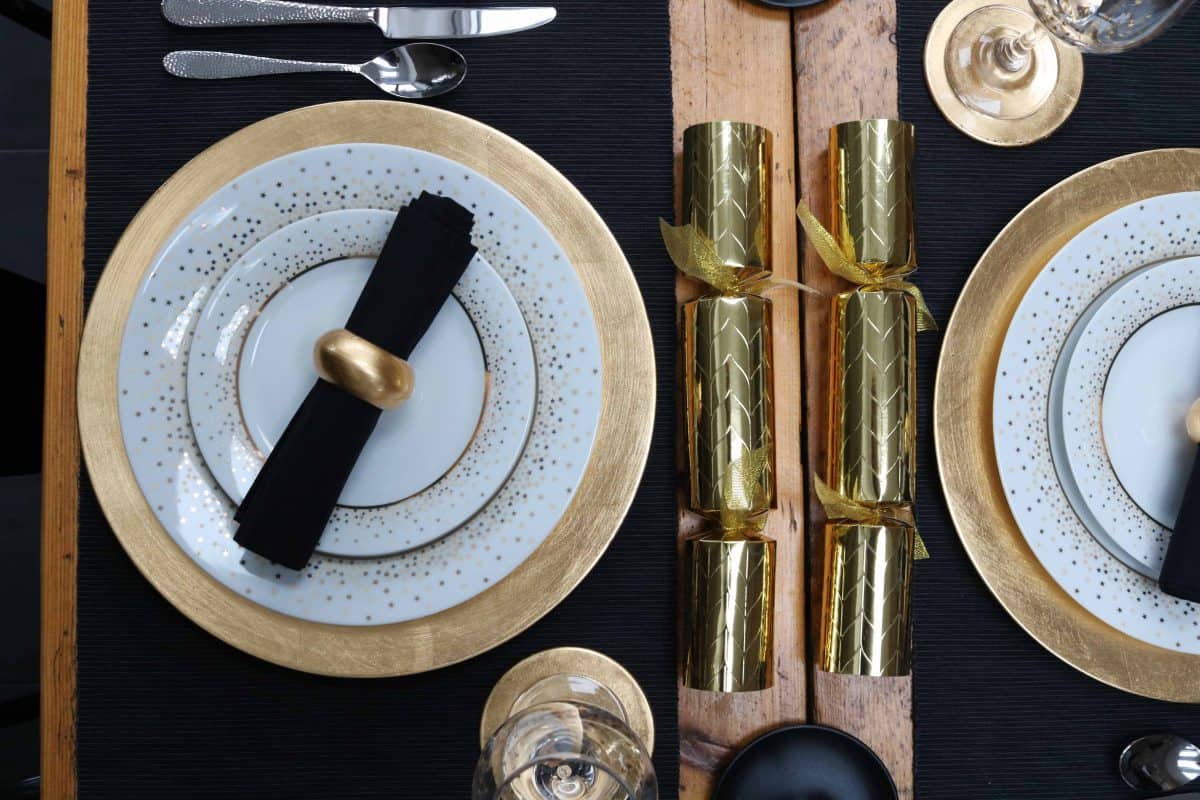 Studio made it so simple to plan our Christmas table setting and although ours is for four people you could easily create a festive table for many people whilst browsing through the Studio website or the Studio WOW app. I now can't wait for Christmas to sit down with the family and enjoy this beautiful space we have created.