Christmas markets are such a big part of the festive season and we always try to go to one or two each year. They're a fantastic place to spend time as a family or with friends and it's lovely to soak up the festive atmosphere, grab a hot drink and appreciate the lights, smells and sounds of Christmas as well as doing some holiday shopping and really make the most of the holiday season.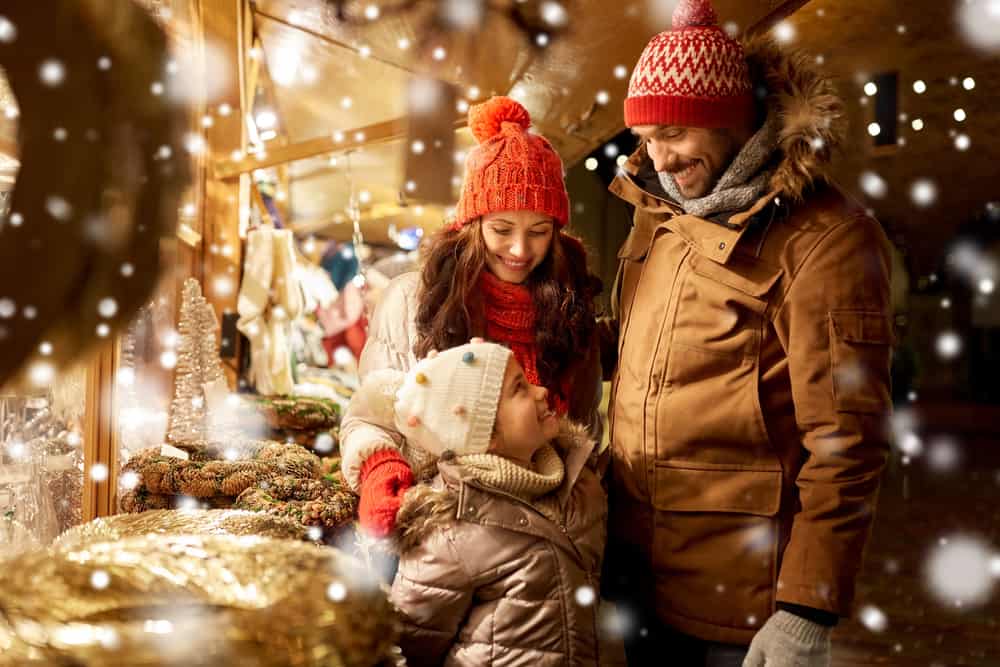 As much as we love travelling to the big Christmas markets like Winchester Christmas Market, Bath Christmas Market or Winter Wonderland in London, it's lovely to spend time closer to home. So I thought I'd put together all the Berkshire Christmas markets, holiday markets and Christmas fairs to give you some festive inspiration in your local area.
Christmas Fairs and Christmas Markets in Berkshire
Fantastic shopping for all ages in an indoor, heated location. Wide variety of stalls to see, perfect to start your Christmas shopping including food markets and refreshments served all day.
Where: Trunkwell House Hotel, Beech Hill Road, Beech Hill, Reading RG7 2AT
When: Saturday 4th November and Sunday 5th November 2023
Cost: £3.50 per adult, £2.50 per child
---
A range of local independent businesses all nestled within the herbs and plants in the sales tunnel.
Where: Peppard Road, Sonning Common, Reading RG4 9NJ
When: Saturday 4th and Sunday 5th November.
Cost: Free entry
---
Where: The Watermill Theatre, Bagnor, Newbury RG20 8AE
When: 10th November 2023
Cost: £3 per person
---
The Fair features 150 top quality gift, food and accessory companies.
Where: Ascot Racecourse, High St, Ascot, Berkshire SL5 7JX
When: Thursday 16th to Sunday 19th November 2023
Cost: From £5 per person
---
Local artists, craftspeople and traders show and sell a variety of unique work including cards, jewellery, ceramics, painting, original prints, photography, glass art, Christmas decorations, and much more.
Where: City Arts Newbury, 10 Hampton Road, Newbury RG14 6DB
When: Friday 17 to Sunday 19 November 2023 and Friday 24 to Sunday 26 November 2023
Cost: Free entry
---
Get in the Christmas spirit and shop for festive gifts and treats made by skilled independent crafters and makers, while enjoying seasonal refreshments from the Café Bar.
Where: Corn Exchange Newbury, Market Place, Newbury, Berkshire RG14 5BD
When: Saturday 18th November
Cost: Free entry
---
With free workshops and activities for all to enjoy, meet and greet sessions with Anna, Elsa and Olaf, Santa Claus and his Grotto, a Living Nativity and live music and performance hubs, the whole family can enjoy being together for one truly magical day in this idyllic market town. Take a wander through the Christmas Market full of wonderful foodie delights, Christmas Gifts and more.
Where: Newbury Town Centre
When: 18th November 2023
Cost: Free entry
---
Enjoy live music by local artistes – sip mulled apple juice from villagers' trees and mulled wine – feast on freshly-cooked delights, take part in free Christmas craft activities and stock up on presents for your loved ones from over 40 artisan stallholders showcasing goods that you can't buy on the high street.
Where: Manor Courtyard, Hampstead Norreys RG18 0TD
When: 18 November 2023
Cost: Free entry
---
Over 30 stalls, live performances, children's entertainment, hot food and more!
Where: Heathlands Road, Wokingham RG40 3AW
When: 19th November 2023 10am to 3pm
Cost: Free entry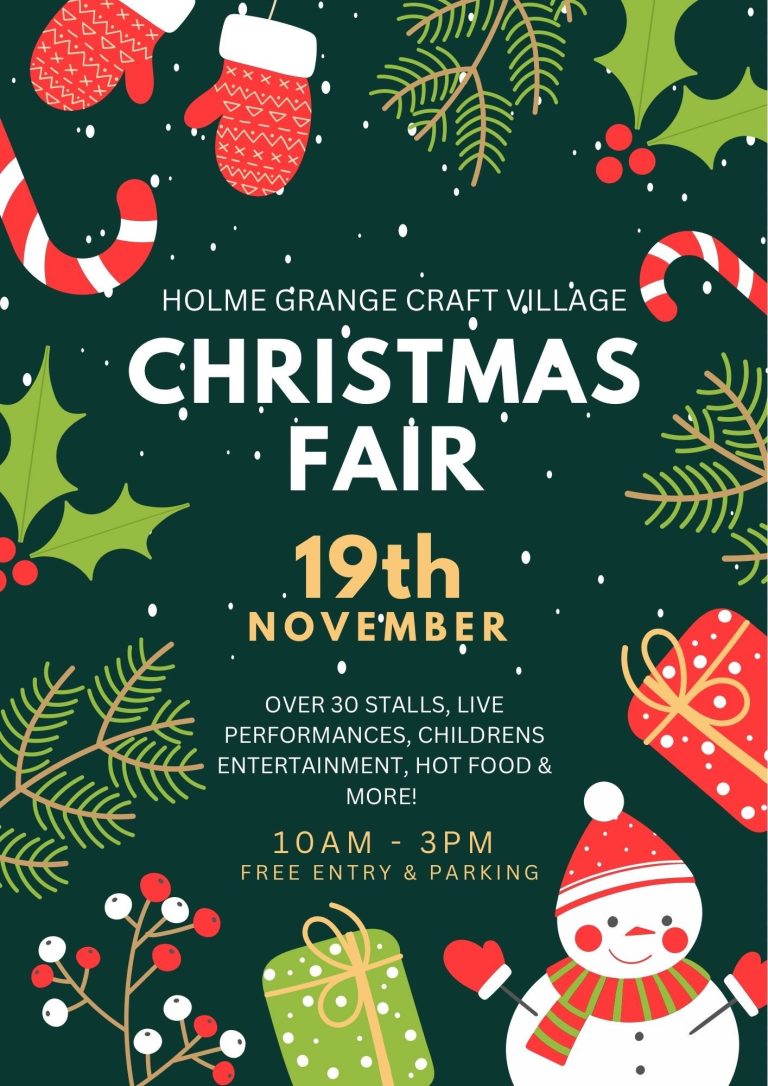 ---
Browse the Christmas stalls and buy locally produced products ranging from cheese, crafts, gin, cookies, honey, tea and much, much more.
Where: Henley Road, Maidenhead SL6 6QL
When: 19th November 2023
Cost: Free entry
---
Many of the shops will be open and there will be a wide range of exciting market stalls and food outlets all along the High Street, interspersed with children's rides and other entertainment.
Where: Sunninghill High Street, Sunninghill, Ascot, Berkshire
When: 19th November, 12pm to 4pm
Cost: Free entry
---
Over 40 luxury stalls with quirky brands, local artisans, unique gifts, innovative fashion, homewares, festive food, local art and more.
Where: Newbury, West Berkshire RG20 8NJ
When: 21st and 22nd November
Cost: Free to attend
---
This year's market presents 24 artists, designer-makers and craftspeople, carefully curated for their expertise and originality. Each maker explores their craft from a unique perspective, from traditional techniques applied in fresh new ways through to innovative ideas pushing boundaries.
Where: Yattendon Village Hall, Yattendon RG18 0UE
When: 25th and 26th November 2023
Cost: £2 per person, children under 16 free
---
The Cookham Christmas Market showcases local artisan businesses. There will be gifts, stocking fillers, decorations, cakes, sweets, jewellery and more.
Where: Pinder Hall, 2 Lower Road, Cookham, Cookham Rise, Maidenhead, Berkshire SL6 9EH
When: 26th November 2023
Cost: £3 including a mince pie, under 18's go free.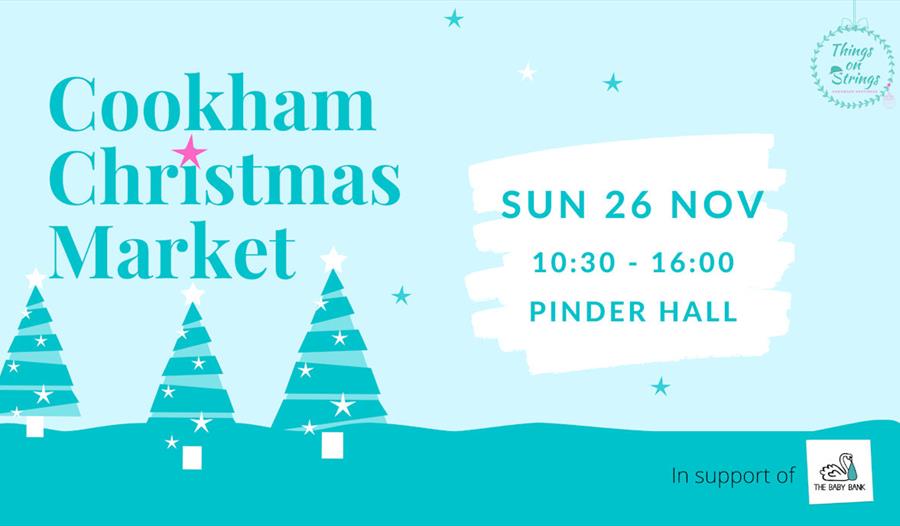 ---
There will be stalls to do some Christmas shopping, the chance to meet Santa and lots of fun stuff for the kids.
Where: Pirate Park, Clewer Memorial Recreation Ground, Dedworth Road, Windsor SL4 5BD
When: 26th November 2023
Cost: Free entry

---
Over 60 stalls, raising funds for Berkshire Women's Aid and Duchess of Kent. Pop along to see people's wares and raise funds for two charities. There is something for everyone.
Where: Willink Leisure Centre, Hollybush Lane, Reading RG7 3XP
When: 26th November
Cost: £1 entry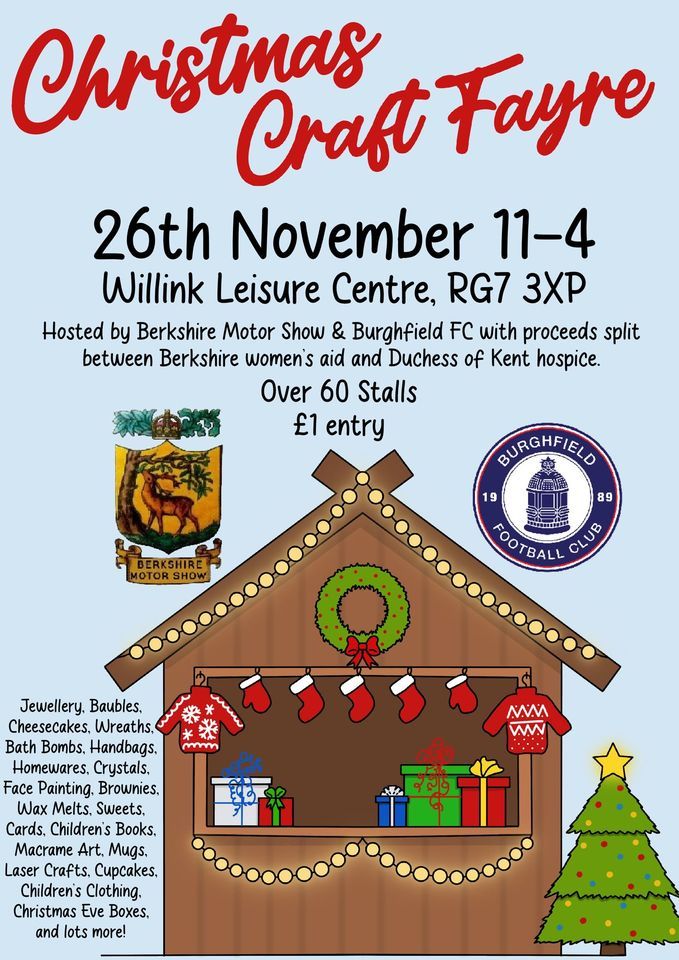 ---
Get your stocking fillers and handmade essentials from local businesses plus cute gifts from eco brands. Whilst you are busy shopping away your little ones can join in with some Christmas activities in the Gala Hall with Santa's elves!
Where: Rectory Road, Padworth, Reading RG7 4JD
When: 2nd and 3rd December 2023 from 10am
Cost: £5 per adult
---
With local crafters, quirky gifts and a cheeky hot chocolate or two, it's an afternoon of checking off that shopping list and enjoying some live bands whilst getting into the Christmas spirit.
Where: Station Road, Woolhampton, Berkshire RG7 5SH
When: 2nd and 3rd December 2023
Cost: Free entry
---
Local producers galore where you can finish/start/add to your Christmas shop. Peruse their wares after you've enjoyed a hearty breakfast, a long luxurious lunch or even just popped over for a pint and/or a pizza.
Where: Renegade Taproom, The Old Dairy Frilsham Farm, Yattendon RG18 0XT
When: 3rd December
Cost: Free entry
---
Bring your family and friends to Moss End for a day filled with fun, education, and Christmas spirit. It's the perfect way to kickstart the festive season while supporting a charitable cause.
Where: Maidenhead Road, Warfield, Berkshire RG42 6EJ
When: Sunday 3rd December 2023
Cost: Free entry
---
Where: Visit Santa (additional cost, includes gift), children's stall and games, refreshments, Christmas gifts and decorations and many stalls.
When: 3rd December
Cost: £1 per person, under 12s go free
---
Newbury Artisan Market Christmas Edition welcomes the heart of handmade to Newbury town this festive season. The market brings you the very best of local designers, creators, makers and bakers as well as the freshest seasonal food and artisanal produce.
Where: Northbrook Street, Newbury RG14 1ND
When: Saturday 16th and Sunday 17th December 2023 – 10am to 5pm
Cost: Free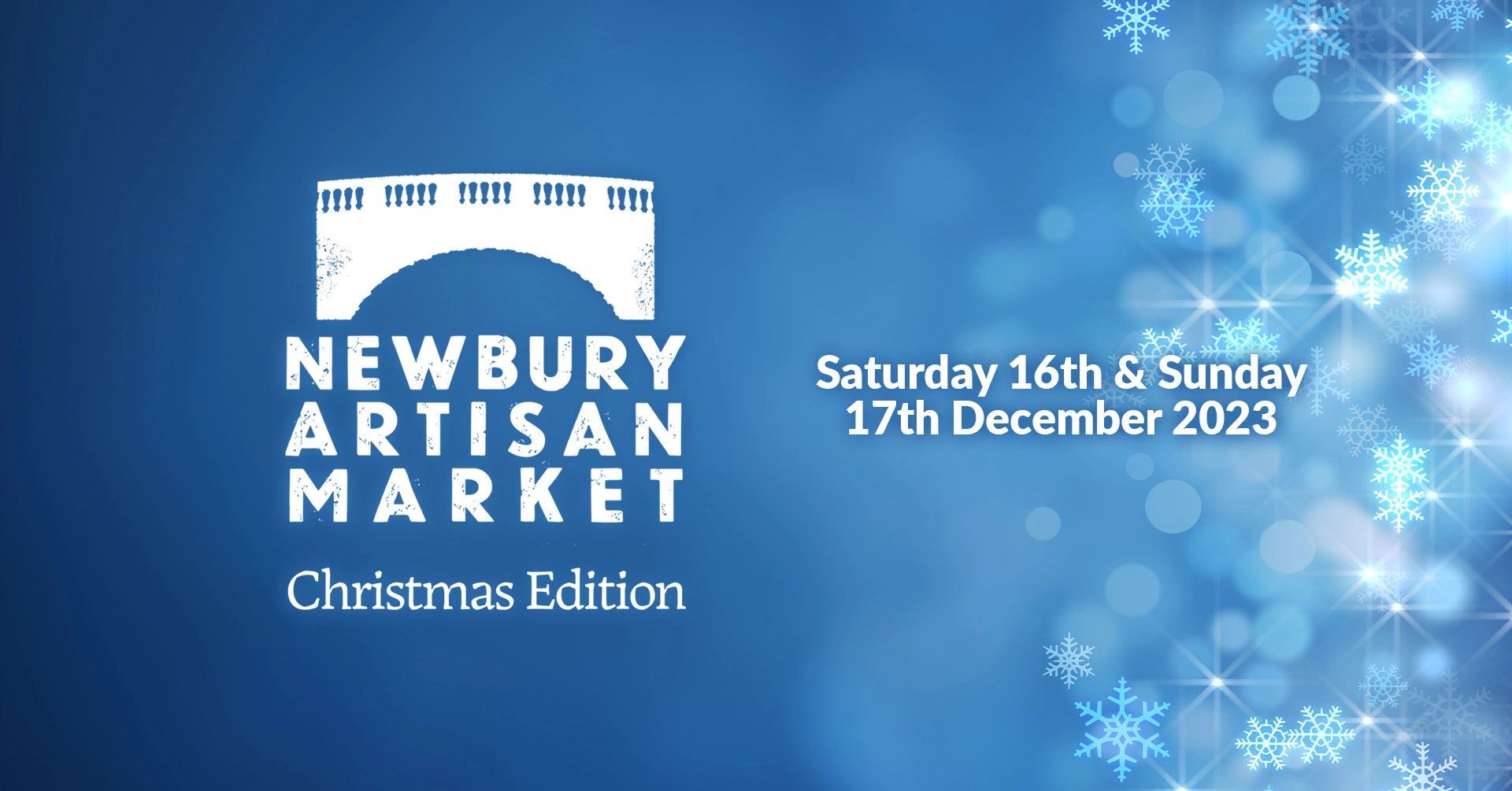 ---
I hope that's given you some inspiration for the festive season. I'll add more Berkshire Christmas fairs and Christmas markets as they get announced and I hope you make it to at least one over the holidays this year. I've pencilled a few in my diary! When the time comes, have a wonderful Christmas.
If you're looking for more festive activities in Hampshire, these posts may help: