Disclosure: The products featured were sent for inclusion in this gift guide however all opinions are my own.
This post contains affiliate links and I may receive commission if you visit a link and buy something. Purchasing via an affiliate link doesn't cost you any extra, and I only recommend products and services I trust.
As the years go by there are so many toys in shops that it can be hard to know what to buy for children at Christmas. This year I decided to put together a gift guide of gifts for kids. Not gifts for girls or gifts for boys but gender neutral, unisex gifts that you could give to make any child happy.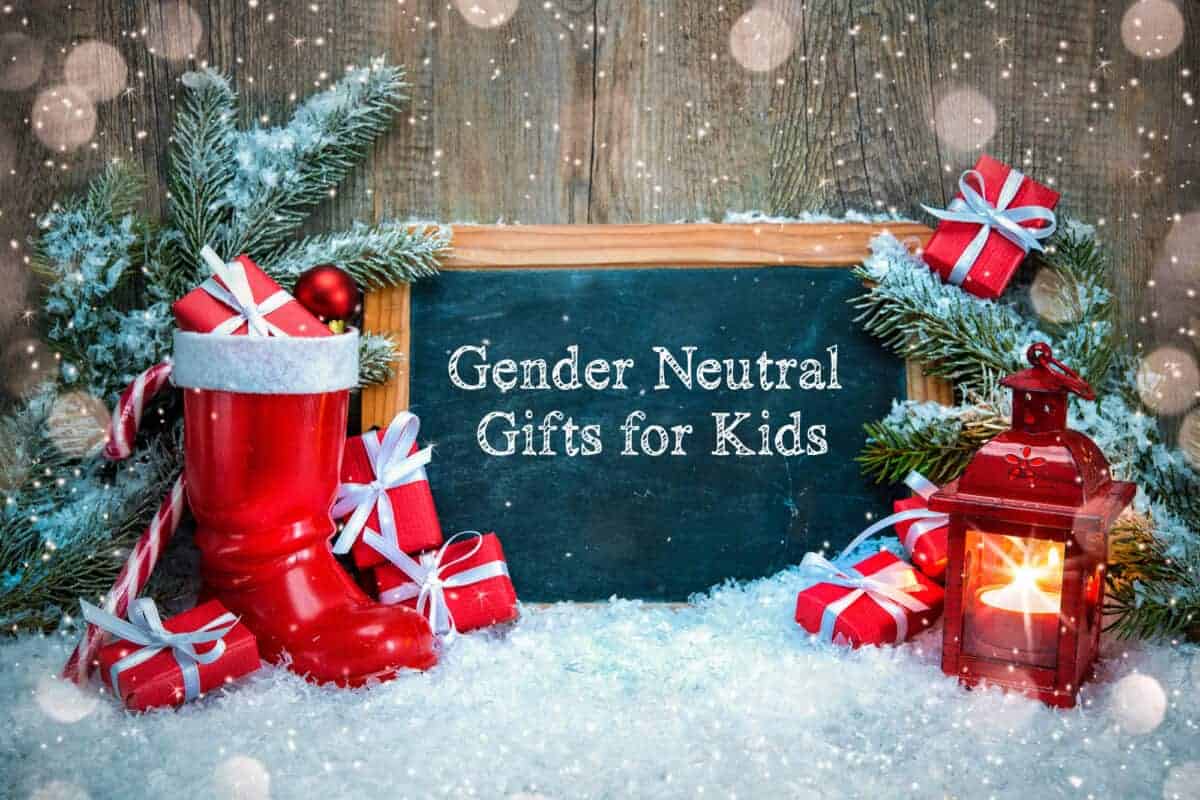 Creative Gifts
One of the most creative things we do at home is cook and the children always love it. So a Little Cooks Co cooking kit would make a wonderful gift for any child. Little Cook Co offer subscription boxes or one off boxes and either would work well as a gift.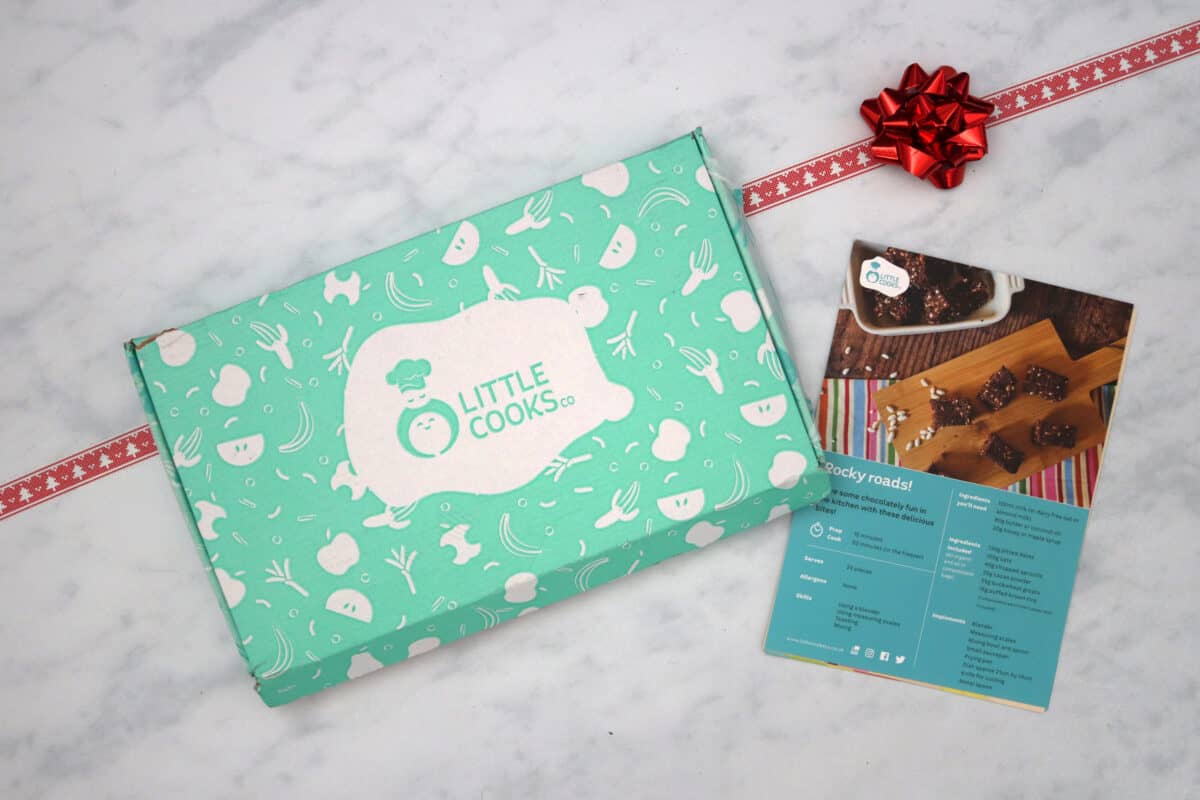 The kits have a wonderful variety, with everything you need included in each one as well as a lovely recipe card so you can make the bake again and again plus extra fun activities too. There's everything from Raspberry Cream Cake to Rocky Road or even a Vanilla Slice! A great gift for any child that loves time in the kitchen.
Another creative activity that any child will love is the Kinetic Sand Sandisfactory Set. Any child will love a Kinetic Sand set to squish and crush! This Kinetic Sand Sandisfactory Set comes with so many tools and nearly a kilo of colourful sand so you can mix all the colours of the rainbow and create cool effects. It's a fantastic sensory toy that promotes fine motor skills, independent play, curiosity and concentration.
Another great sensory option is Super Sand. With everything you need to create, build and play, this classic set is a fantastic investment. The high quality magic sand is super soft, doesn't stain and is so easy to build with. The set includes six colourful moulds to create detailed structures like a cone, cube, half cylinders and even hemispheres!
One of our children's favourite things at the moment are Klikbots and the Klikbot Zanimation Studio would be a great gift for any child that likes to make their own videos, tell stories and be creative behind the camera. The set includes an exclusive Klikbot figure in an awesome vehicle that transforms from racer to rocket glider plus a green/blue screen for stop frame animation and a handy phone tripod too. I can just imagine the animations children can come up with!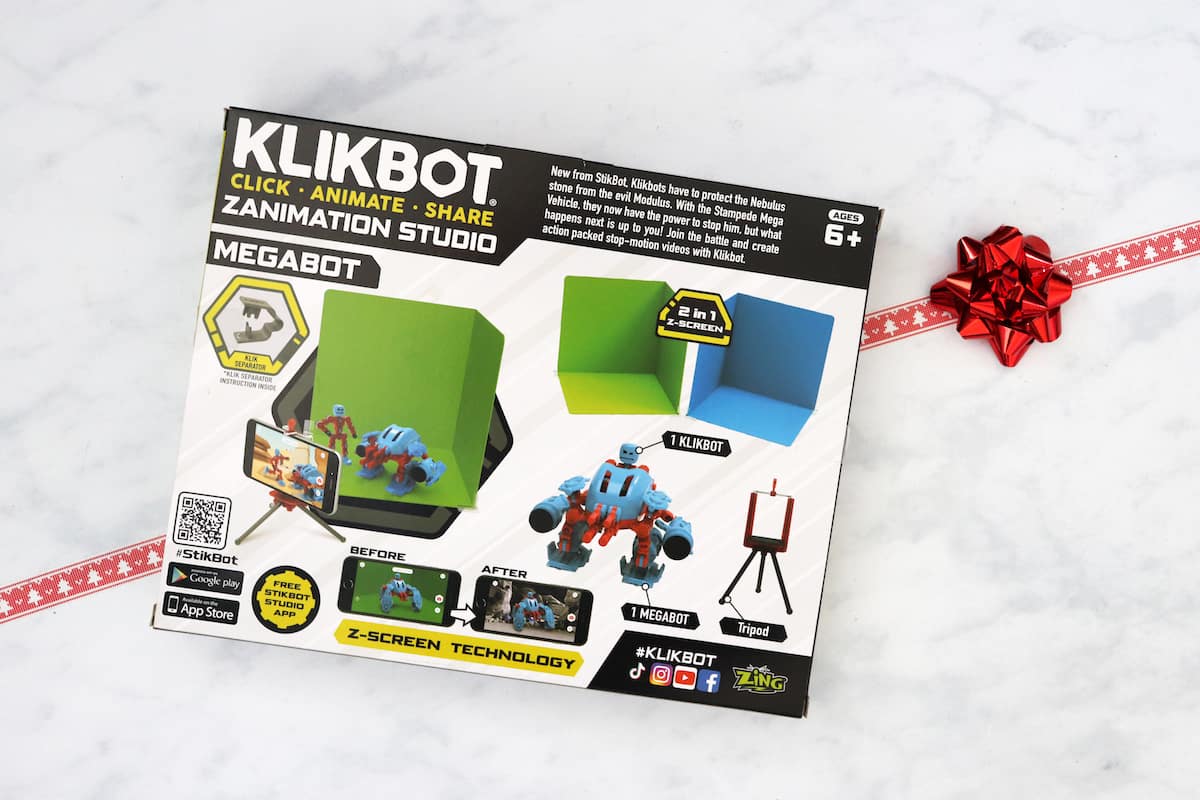 Something completely different yet creative that I know any child would love is the Huckleberry Cable Transport Kit from Kikkerland. Working like a zipline for children's belongings, childrenset the basket up to go back and forth between two different places. It can attach to trees, tables or posts and would be great fun to send things up to a treehouse or to the top of climbing frame. Great fun for any outdoorsy child and a must for forest school fans.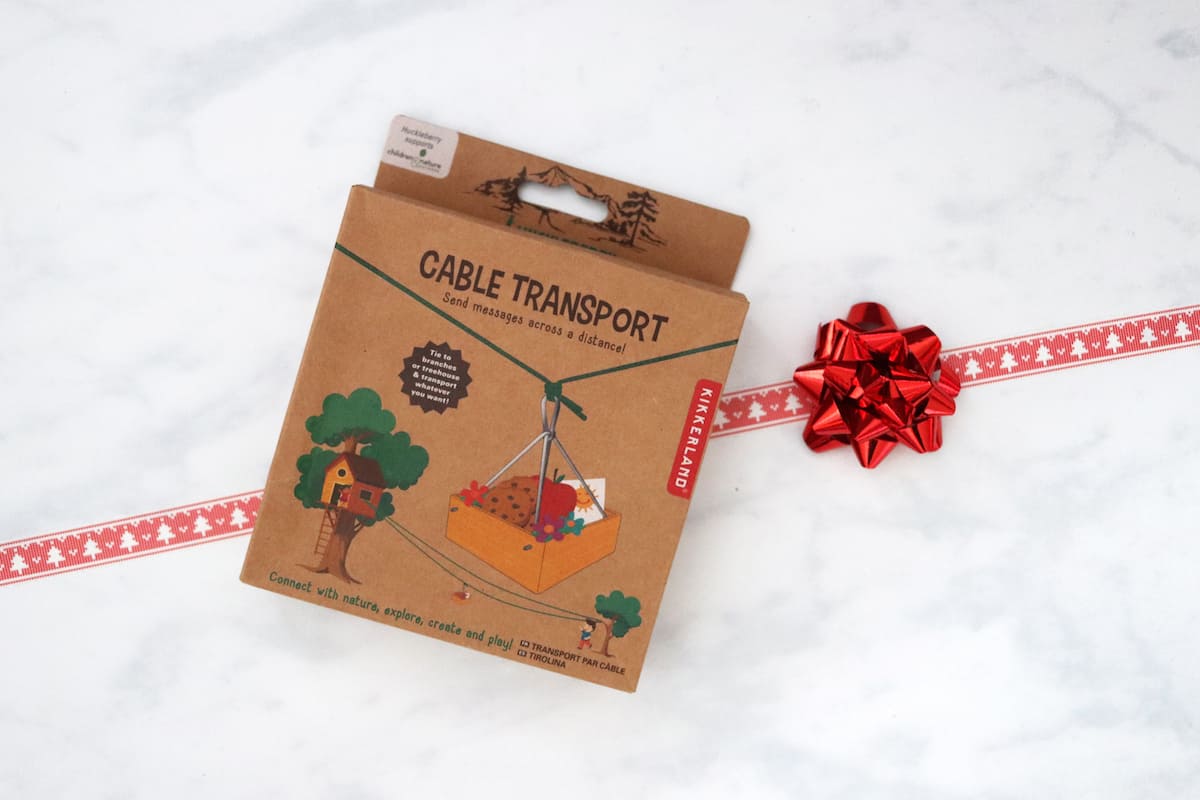 Construction Toys
Our children have always loved construction toys and some of their favourites are Playmobil. When they were tiny we had to build they Playmobil sets for them but now they can build it all themselves and then treasure the set for years afterwards. Any Playmobil set is fantastic for imaginative play.
The Playmobil Family Fun Large City Zoo would be a fantastic gift for any child and one that can be treasured and played with for a long time to come. The set incorporates a fantastic viewing platform to give a great view of the animals and even comes with a telescope for a close up look too. The set comes with six different Playmobil people. giraffes, penguins, a pelican, a mole, a butterfly and so many accessories too.
Older children, or anyone who loves Back to the Future, will appreciate the Playmobil Marty's Pick Up Truck playset from Very's big kid range of toys. This iconic set includes the Marty McFly, Jennifer Parker and Biff Tannen characters all the way from 1985 as well as collectors postcards for any true Back to the Future fan.
I can't mention construction toys without including Lego and the Lego Creator Ferris Wheel set would make a fantastic gift. This 3 in 1 set lets you make three different great fun fair rides – a Ferris Wheel, bumper car ride and swing boat ride, all of which would look fantastic on display once built and will be played with again and again. What Lego minifigures wouldn't love a day at the fair?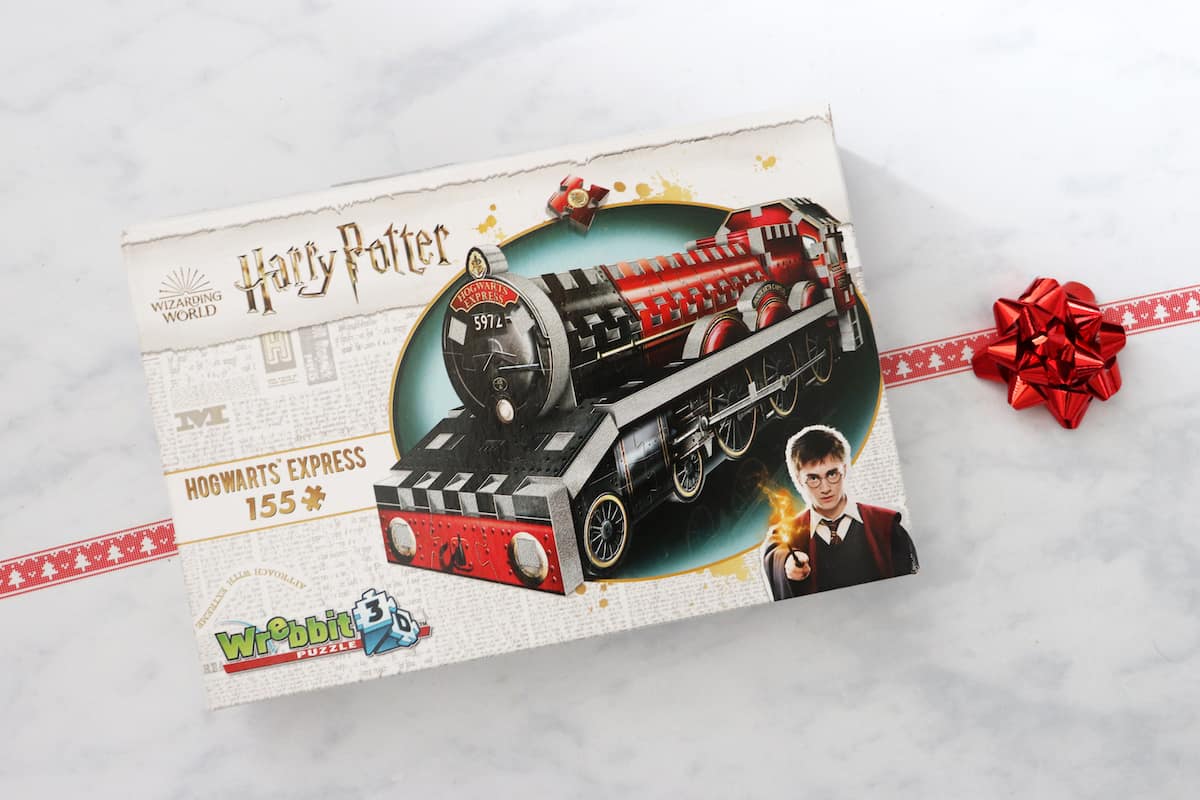 3D puzzles are a new favourite construction toy for us and I love this Harry Potter Hogwarts Express puzzle from Wrebbit 3D Puzzle. The 460 piece jigsaw of one of the world's most famous trains, will delight children of all ages. Part of the official Harry Potter 3D jigsaw puzzle collection, it can be easily combined with the other 3D puzzles to create the whole wizarding world to then play with and enjoy. Such a lovely gift and a fantastic keepsake too.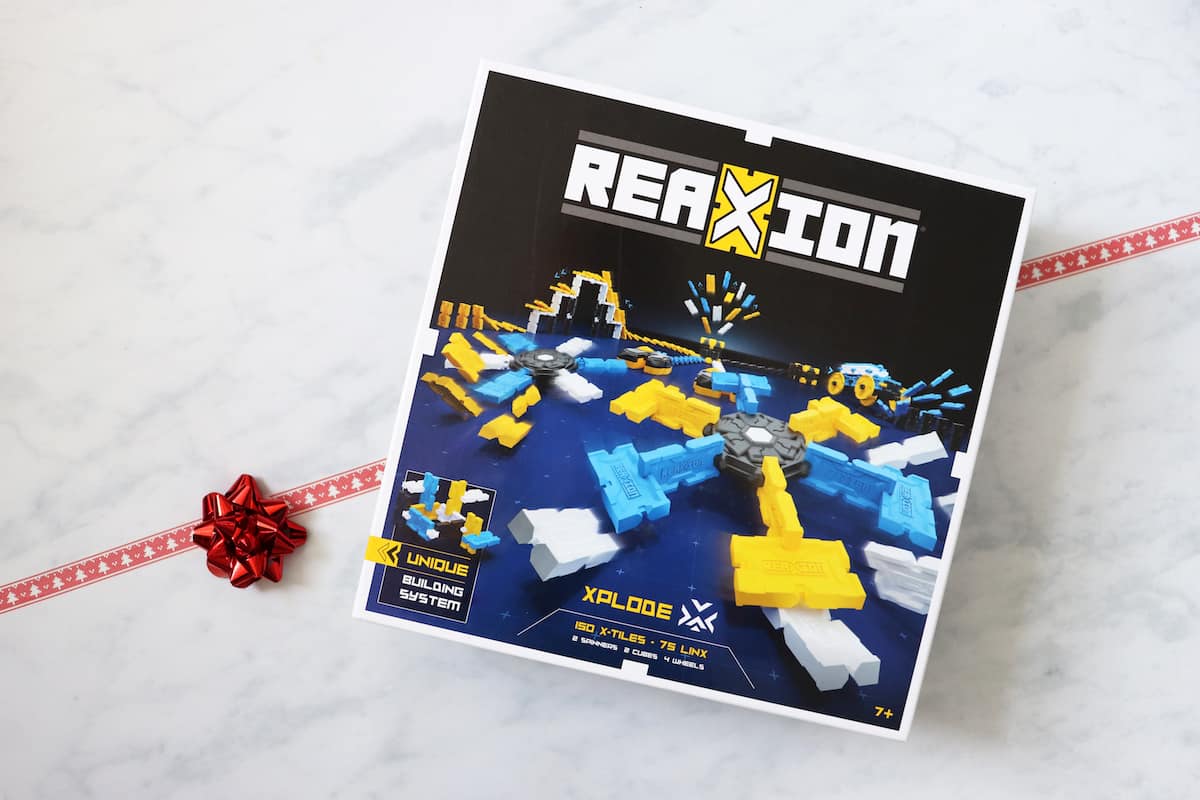 A new discovery for us is Reaxion Xplode, a really unique building system of X-Tiles and Linx that lets you build and then destruct the most amazing domino runs! The tiles connect together to let you build whatever you want and you can use the stunts in the set to create even more effects on your domino run. This is great fun for anyone who wants to take a domino rally to the next level!
Another favourite construction toy of ours is Geomag and the Geomag Supercolor Panels are a fantastic set to get started or to be added to an existing Geomag collection. With 35 pieces and made of 100% recycled plastic, the magnet rods and spheres fix together super easily and can be made into all sorts of things – the only limit being the child's imagination.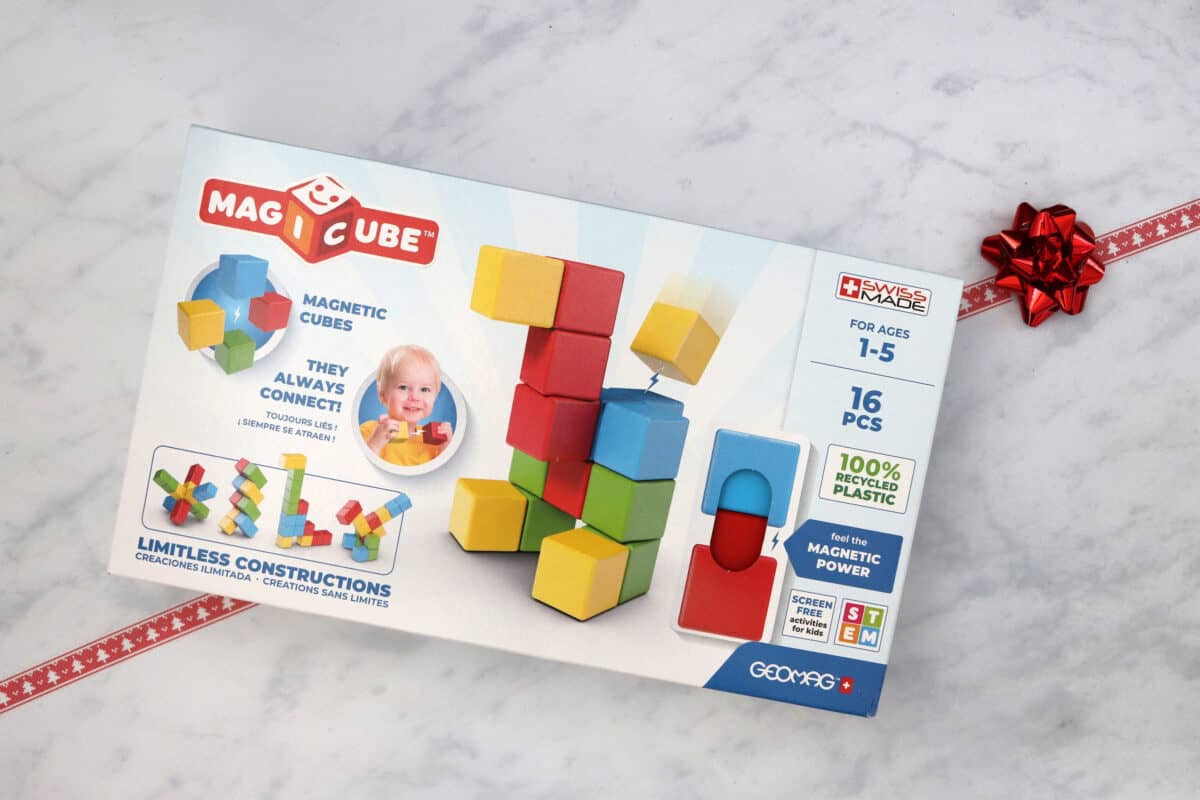 For younger children, Magicube a great introduction to the world of Geomag. With magnetic cubes that connect easily together, children will love to build towers, houses or anything else they can think of. The blocks are brightly coloured and so much fun. A great investment for children aged one and over.
Science
Following on from creative gifts nicely are science gifts. We love to gift science kits or anything STEM focused and love their educational benefits as well as the unlimited fun that can be had whilst learning. One of our favourite science based gifts is a subscription for MEL Science. They produce kits for three different age ranges – ages 5–9 are MEL Kids STEM kits, age 8–14 are MEL Physics kits and age 10–16 are MEL Chemistry kits.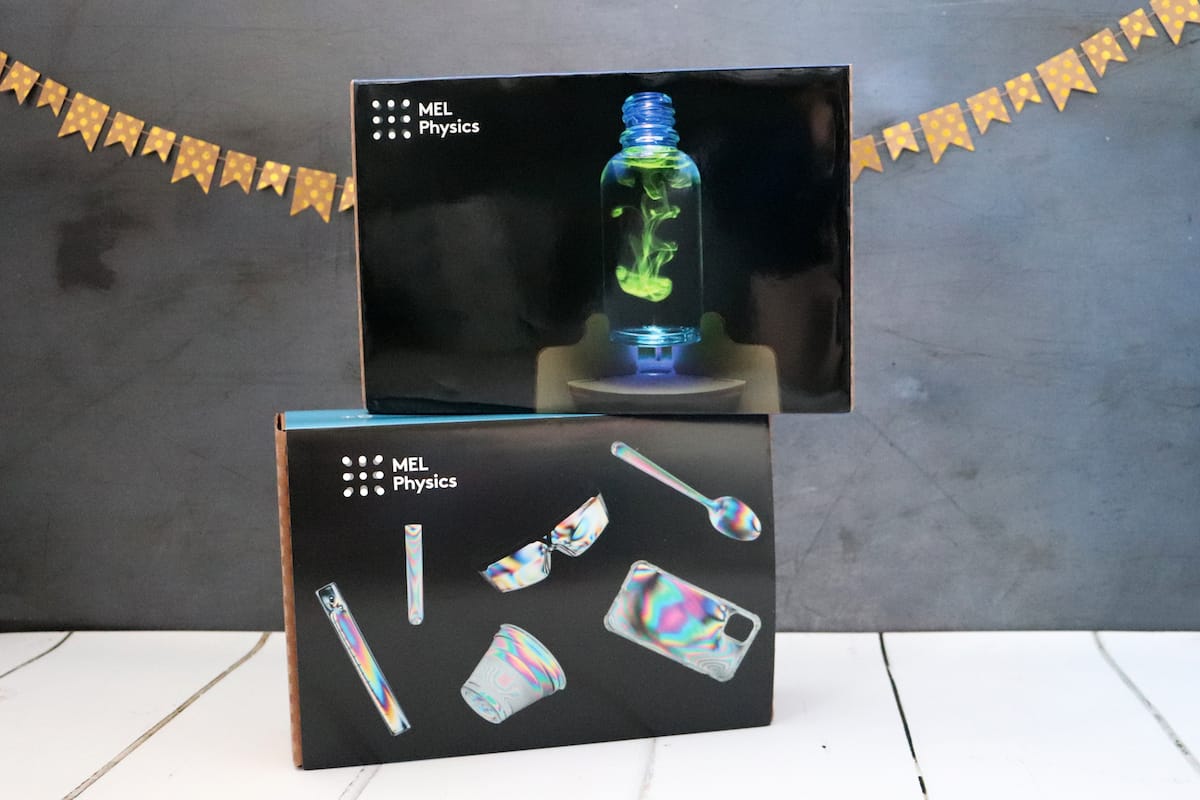 MEL Science are the best experiments you can get at home. The experiments are super convenient and easy to do and everything you need is there in your monthly box with really simple instructions plus you get a science celebrity in your pocket via the virtual assistant app who explains each step of the experiment and what it means. It really brings science to life for kids of all ages.
If you'd like to subscribe – for your children or as a fantastic gift option – you can use code Donna25 for 25% off the first box of any of the MEL Science monthly subscription boxes. Find out more here.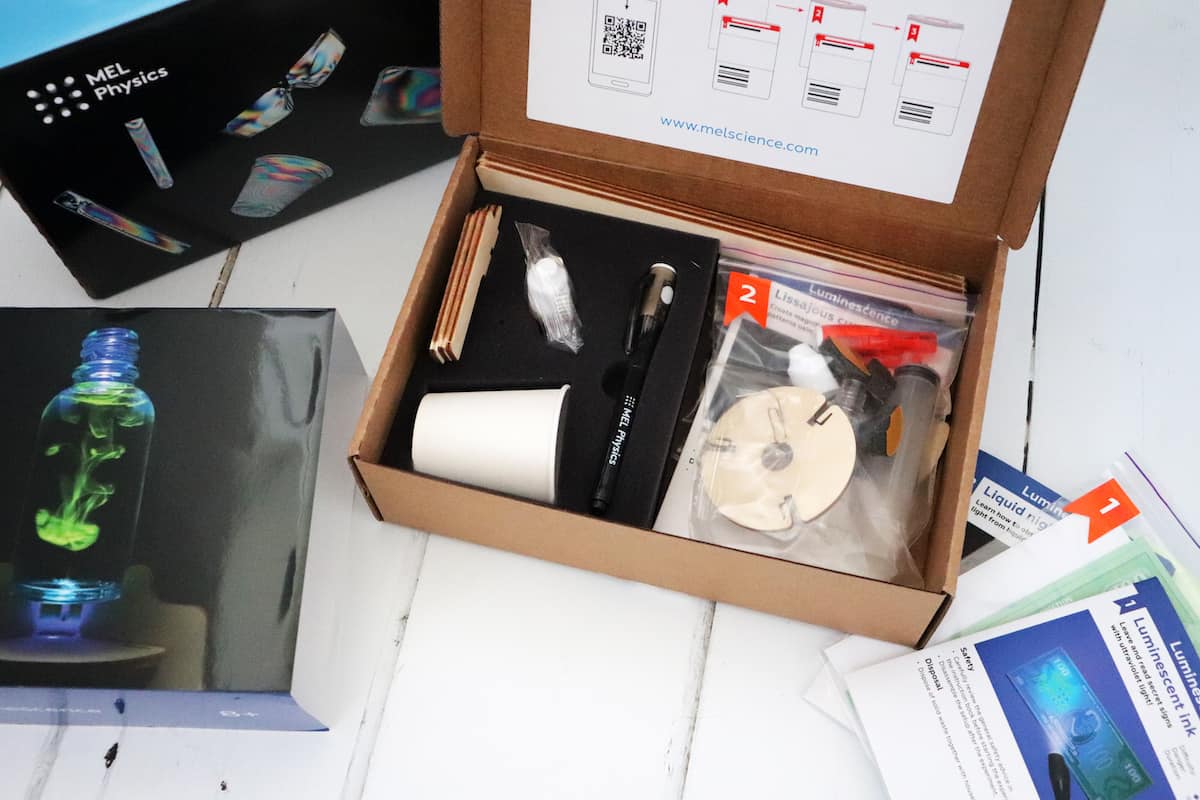 Another science based toy that we love is the Glitter Rocket Lamp from Bright Minds. It's been designed to promote learning in the STEAM topics (Science, Technology, Engineering, Art, Mathematics) and is a great way to explore the nature of light. The Glitter Rocket lamp has colour change and space themed glitter shapes inside and as the lamp warms up the liquid becomes more viscous allowing the stars, spacemen and planets to move creating fun, ever-changing patterns.
Toys
Children absolutely love cuddly toys and this year we've discovered Living Nature, a fantastic range of realistic, true to life cuddly toys. The attention to detail on Living Nature soft toys is incredible and they are really soft toys for animal lovers of any age. My favourite is the Sloth, with velcro hands and feet, it can be hung anywhere, leaving him to take in the world around him and relax! Complete with a cardboard crate to transport him in and a guide to learn more about sloths, he – or any of the Living Nature range – would make fantastic gifts.
An alternative soft toy collection is this set of Olli Ella Holdie Dinosaurs from Soren's House. Beautifully handmade using a soft wool blend, and the perfect companions for any dinosaur fan, the Stegosaurus, Triceratops and Brontosaurus are the perfect size for taking along on any adventure. Plus, they come in a recycled box free of any plastic packaging.
One thing I always love to gift is good quality wooden toys and I recently came across Petite Amelie who sell just the most beautiful, well made wooden toys that will be loved and cherished for generations. If you're looking for baby or toddler gifts I love this Wooden Animal Shape Sorter. It comes with eight animal shapes in four different designs that can be stored inside the shape sorter. It would make such lovely gift and Petite Amelie have other variations available too – bunny rabbits or forest shapes.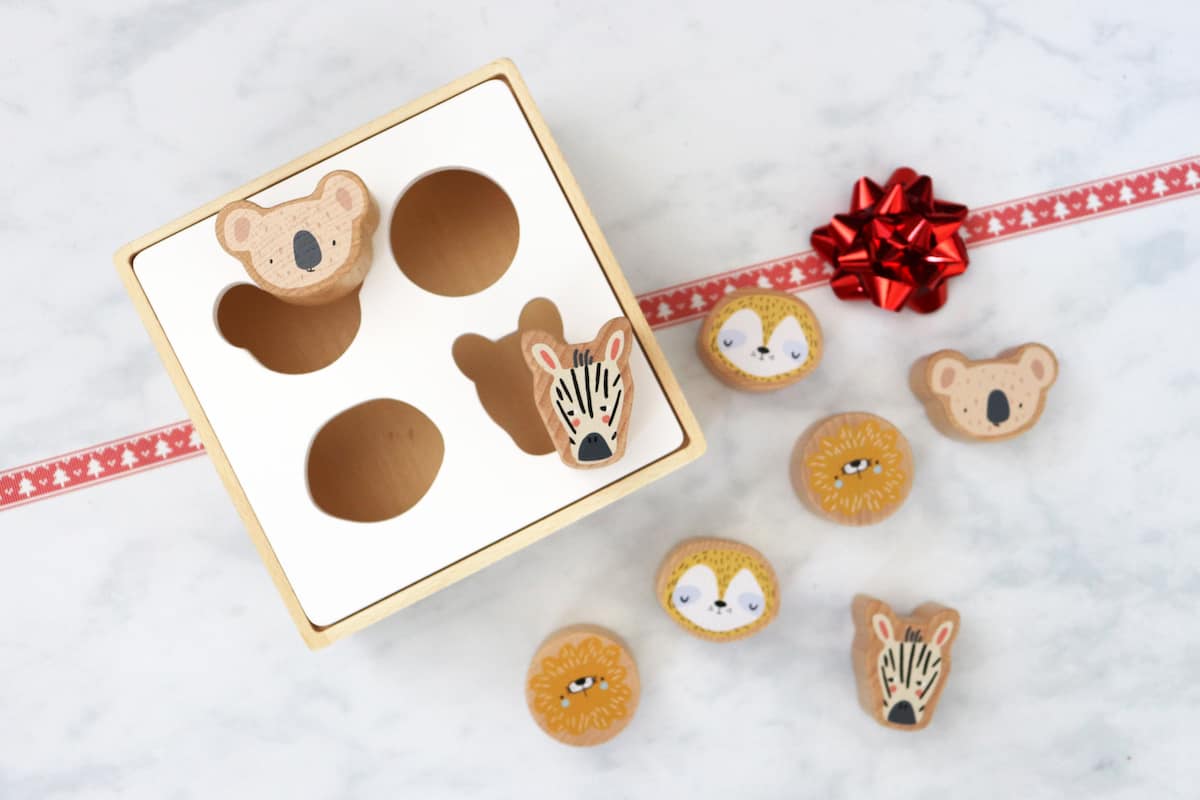 Another fantastic wooden option would be something from Jaques of London who have been creating timeless, traditional gifts for over 200 years. Everything comes beautifully gift boxed and they have a real focus on educational toys and games.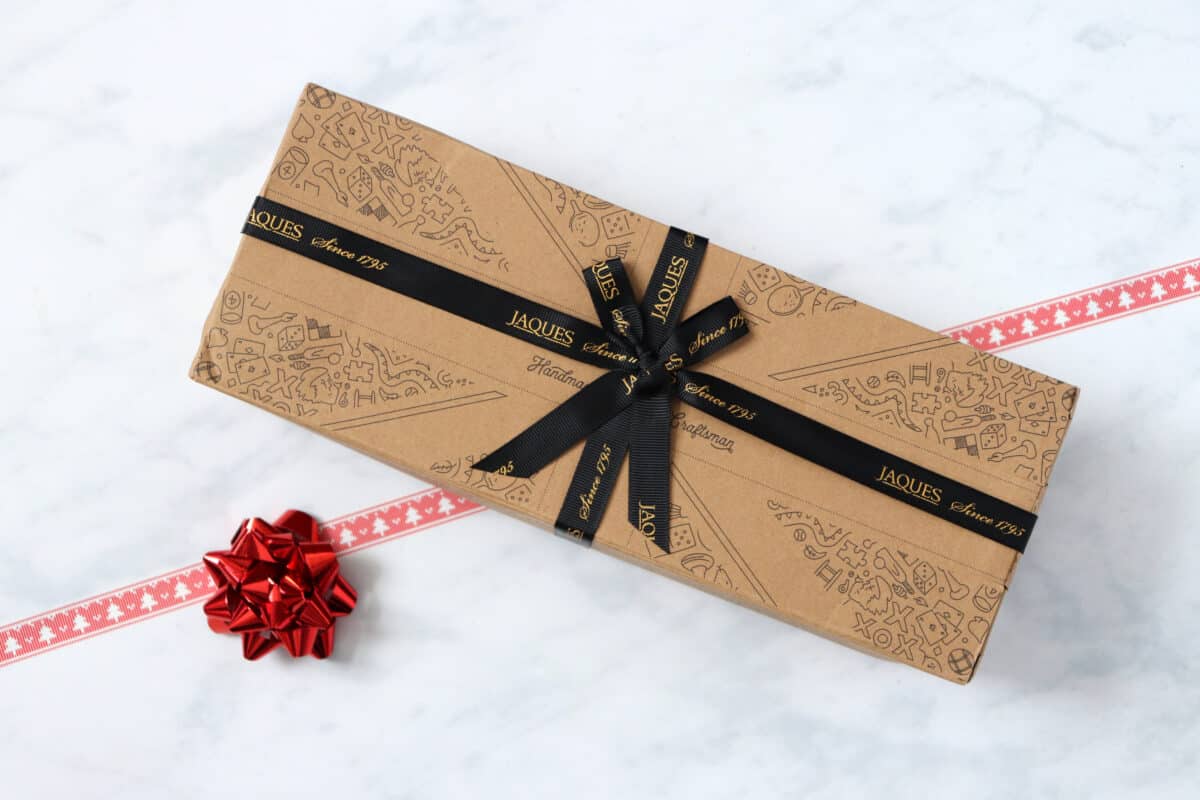 I love this Let's Play Magnetic Crane Truck. It's really well made and brightly coloured. Featuring a selection of fruit cargo that can be put on and taken off the truck using the magnetic crane, it's great fun and something that will last for years too. Plus Jaques of London also have 15% off for readers when you subscribe – click here to find out more.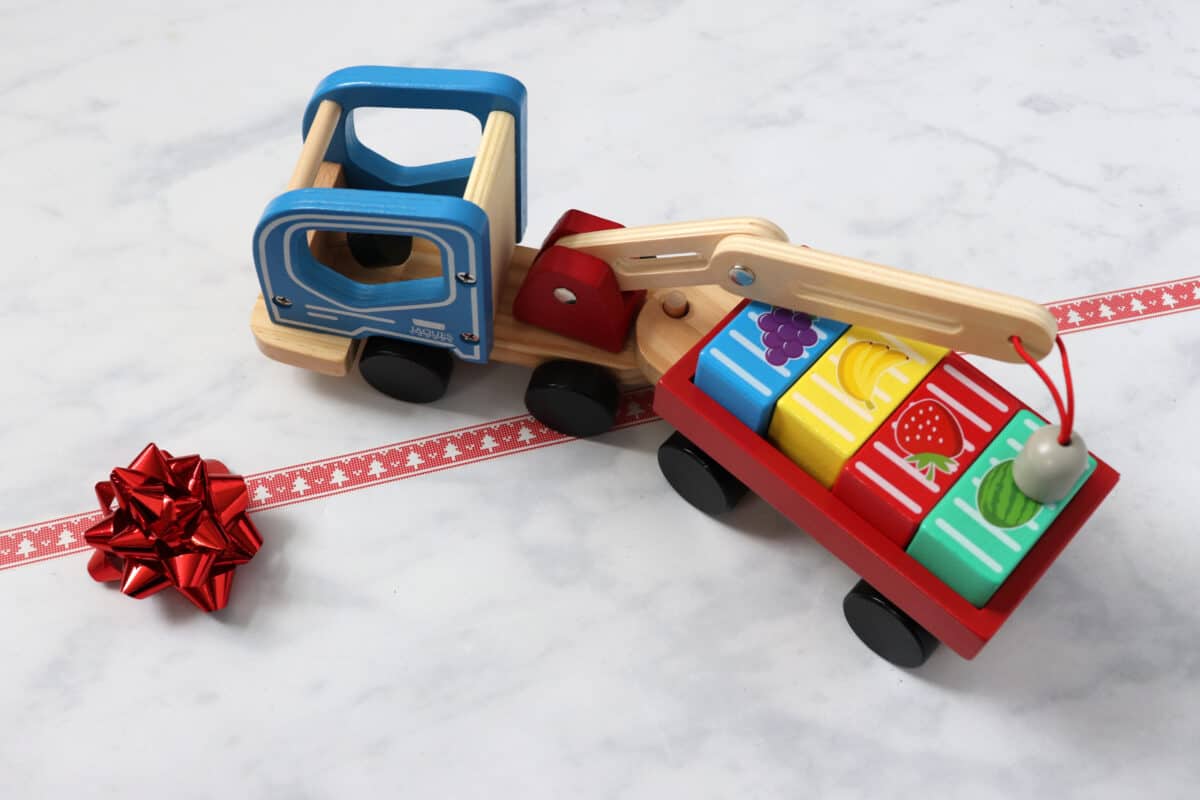 For a more modern option, older children will love Perplexus Beast. A challenging maze, you need to work your way through 100 obstacles! Hold the 3D maze in your hands and flip, twist and spin the Perplexus Beast 360 degrees to navigate the ball along the track. If the ball falls you need to head back to the start and try again. It's the kind of gift they won't be able to put down and will keep on trying until they make it to the finish. It's intense!
Another modern favourite is anything by Nerf. I know from our own children just how popular Nerf battles can be! This year I love the Nerf Digital Target from Very. Giving children something to aim for, it lights up every time they hit the target and gives them the tools they need to really sharpen their skills!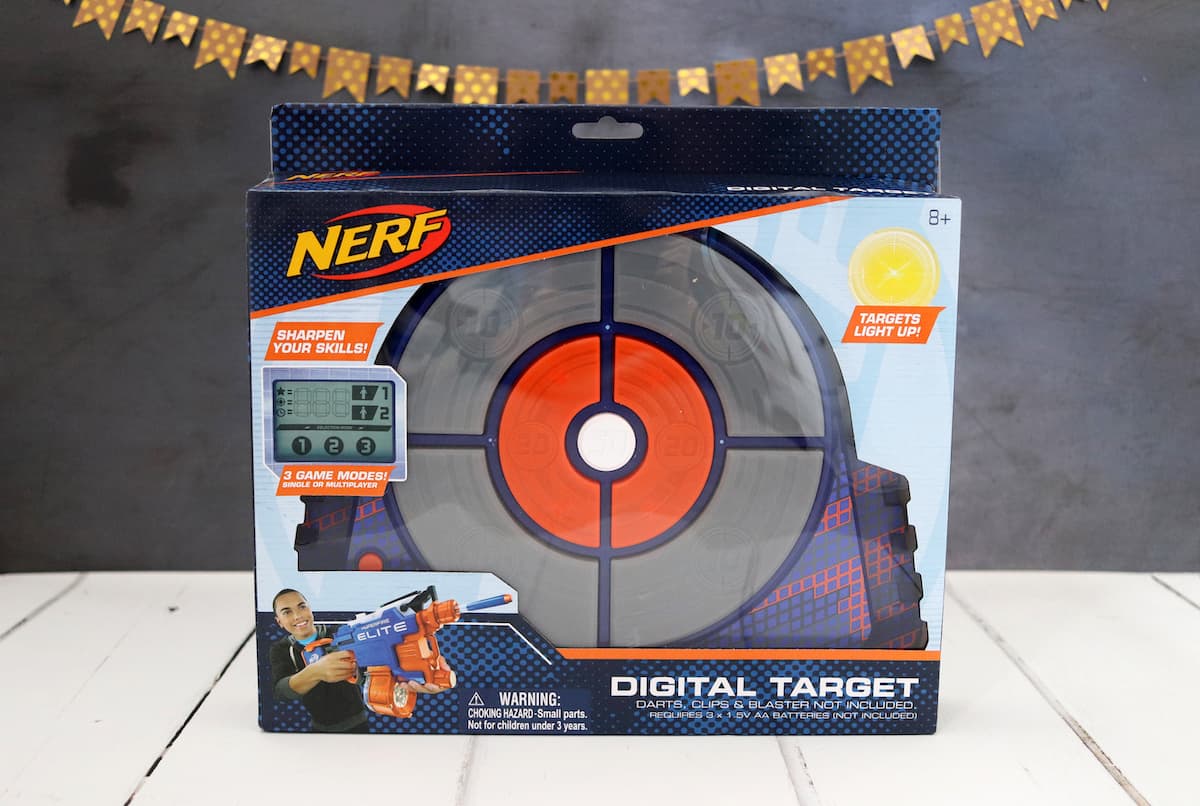 You may not think of outdoor toys as Christmas gifts but they can be a fantastic gift option. Small outdoor toys, like UltraFlyers from Brainstorm Toys, can be a great way of getting outside in the winter and are the perfect size to fit in your pocket too. These great stunt planes fly in loops and are made to come back! Great fun for any child.
Games
Games are a great choice of unisex gift that any child will love. For younger children we love anything by Orchard Toys and Dizzy Donkey is one of our favourites. This charades style game gets the whole family up and moving, acting out hilarious action combinations.
One of our family's favourite games is Dobble and another top gift for younger children is The Gruffalo Dobble. Featuring cards full of all the Gruffalo characters, it's perfect for any gruffalo fan and suitable for age 4 and over, it's a great game to get the whole family playing together.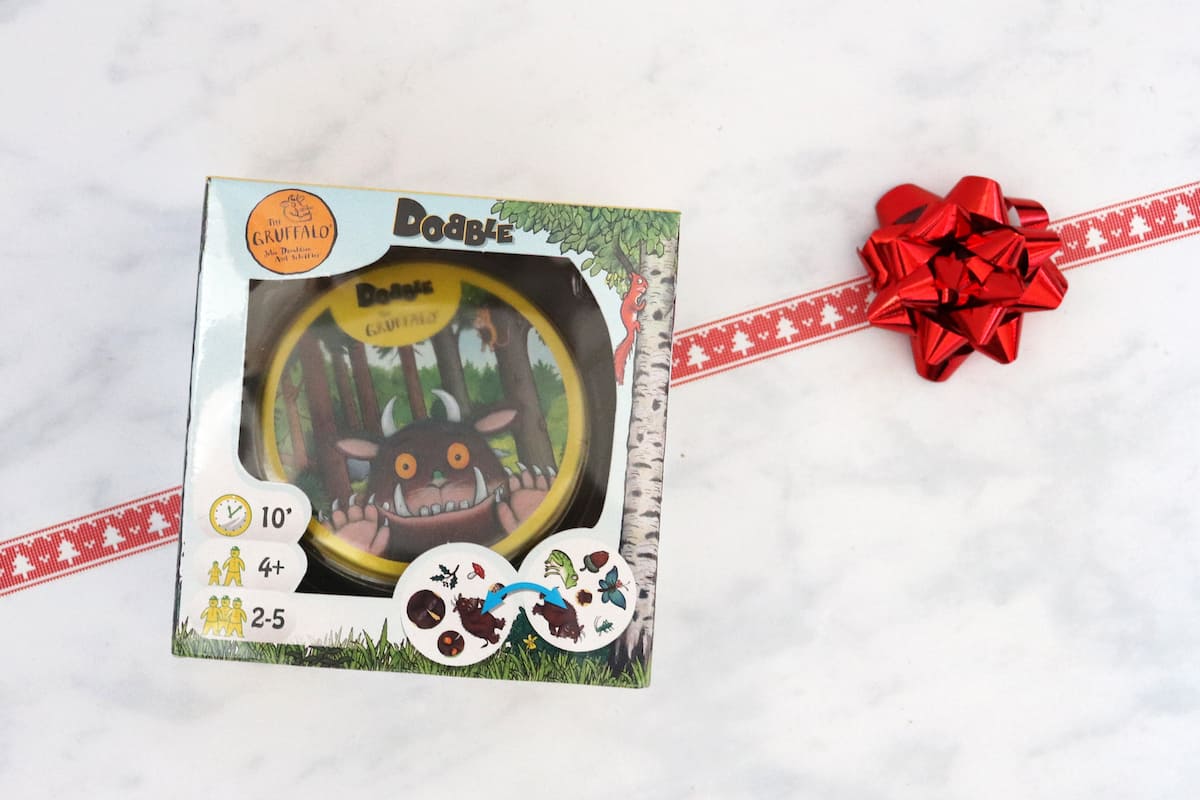 Another great character option is Colour Brain Disney Edition from Big Potato Games. Test how well you know all things Disney by guessing the colour of everything from characters to their outfits in this fast paced and fun game that the whole family can get involved in. It really will test your Disney knowledge and inspire you to watch all those Disney classic movies over and over again.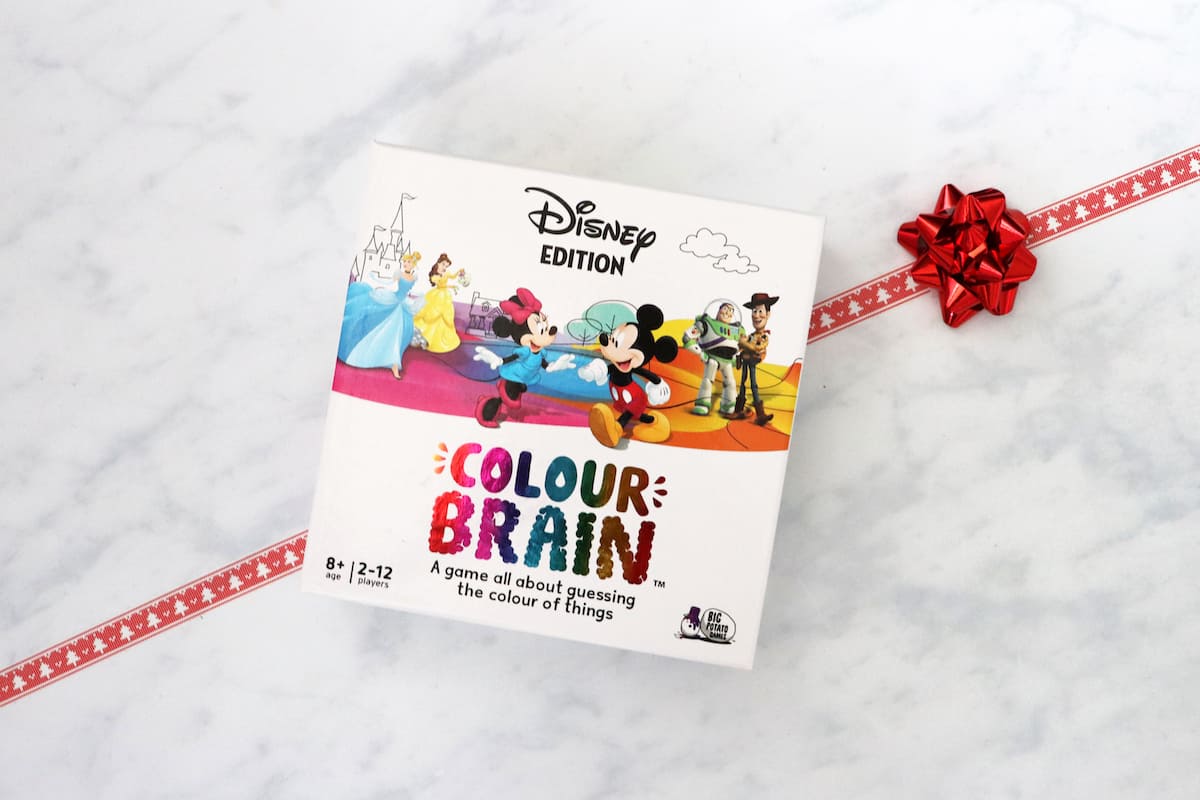 Top of my list where games are concerned is Rummikub. It's a game I've loved since my own childhood and one the children now love too. The tagline is 'brings people together' and I can't help but agree – there's nothing like getting the whole family round the table to play Rummikub together. It's a real thinking, strategy game and I'm always impressed with how quickly children pick it up.
Exploding Kittens is another favourite the whole family can get involved with. Play cards strategically to make sure that you don't explode! It's a fast paced, hilarious game that any fan of kittens or explosions will love. With a last man standing format, it's great fun and so easy to learn.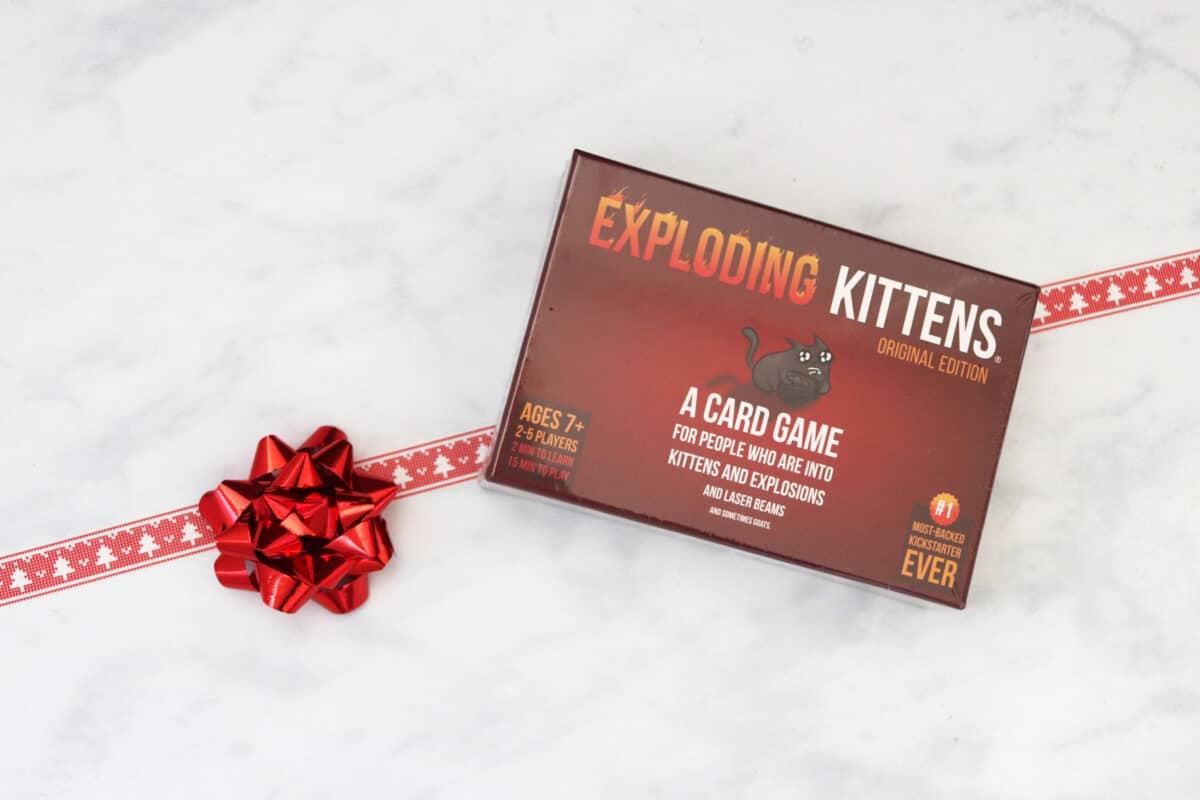 A new discovery for us is Sussed? With different games aimed at different ages, it's a social detective game to find out who knows who best. This Sussed? Orange Card Game is aimed at age 7+ and lets you discover what other players think about joining magic classes, having unpopular opinions, codebreaking, surviving in the wild and so much more. Each game lasts as long as you want it to and you can play for points or just for fun. It's the perfect game for travelling and it's a great way of opening up new conversations.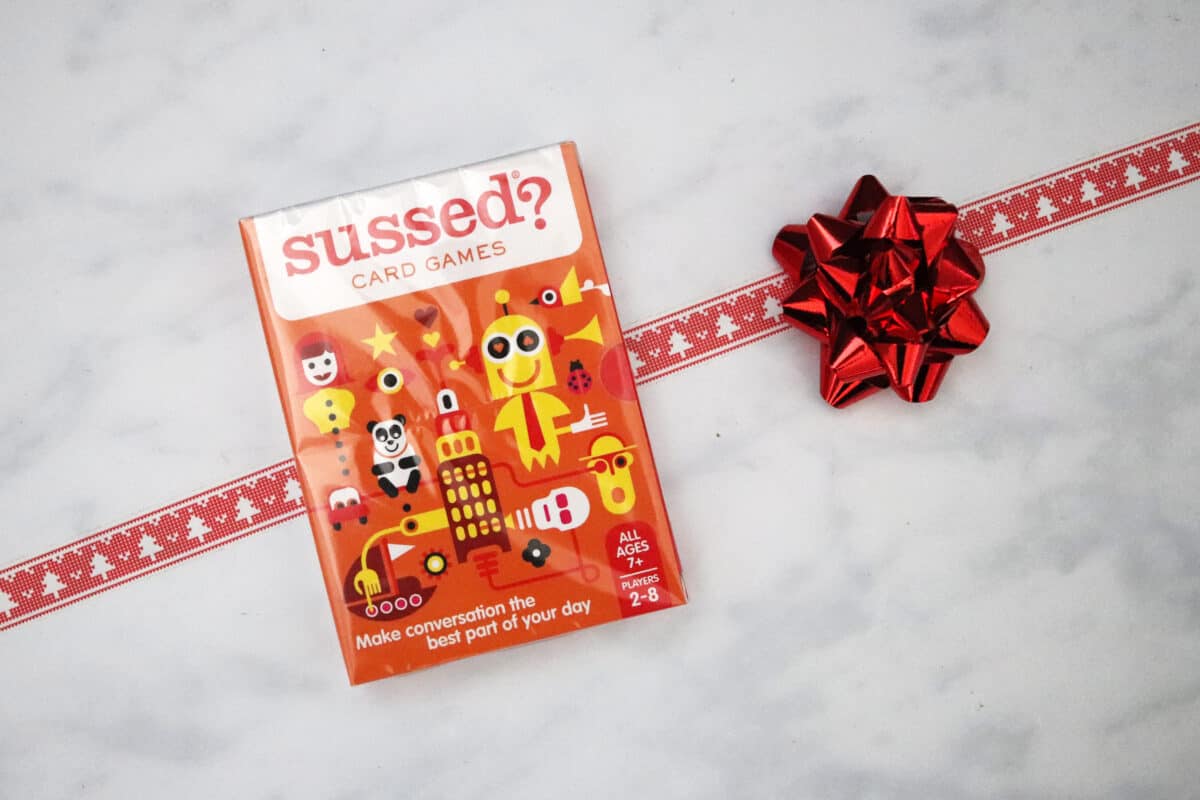 Another recent find for us is Corks. This fast paced card game is a process of elimination, speed, thought, coordination and cunning. The aim is to collect a full set of cards and be the first player to grab a cork. Aimed at age 6 and over, it's a great game that the whole family will love.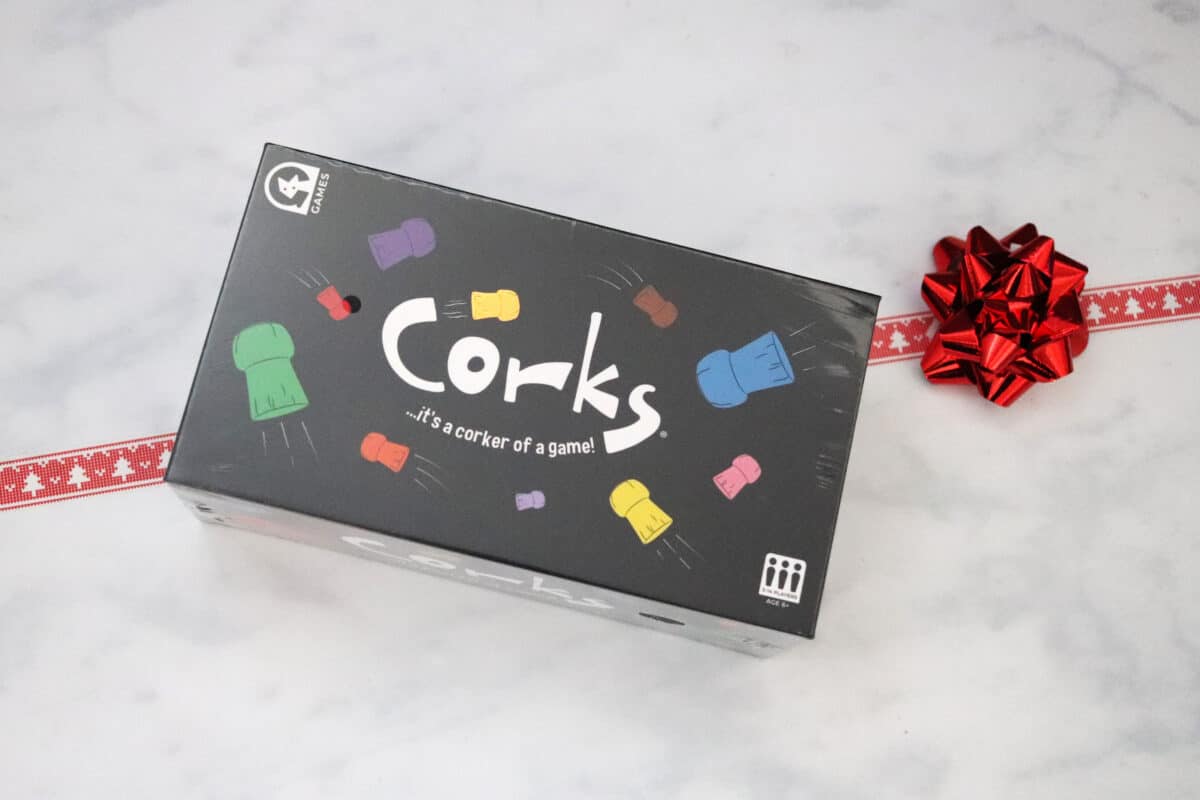 We love Double Ditto. It's a fun party game that challenges players to be clever and quick. Perfect for Christmas, you can play with 4 to 10 players and simply write down answers that you think other players will write. It's fast paced and hilarious – great for any occasion where you want to get people laughing and having fun.
Another great game the whole family can get involved in is Six Second Scribbles. This is a fast paced and pretty frantic drawing game that everyone from children through to teens and adults can have great fun playing. The aim is to draw ten things from a category in just one minute. It's hilarious, trying to decipher what people have drawn, and despite the compact size it includes so much to draw. There are nice and easy categories like food, animals and body parts along with the more obscure – and almost impossible to draw quickly. Tourist attractions, animated films, and even cheeses! A really fun party game that can be enjoyed all year.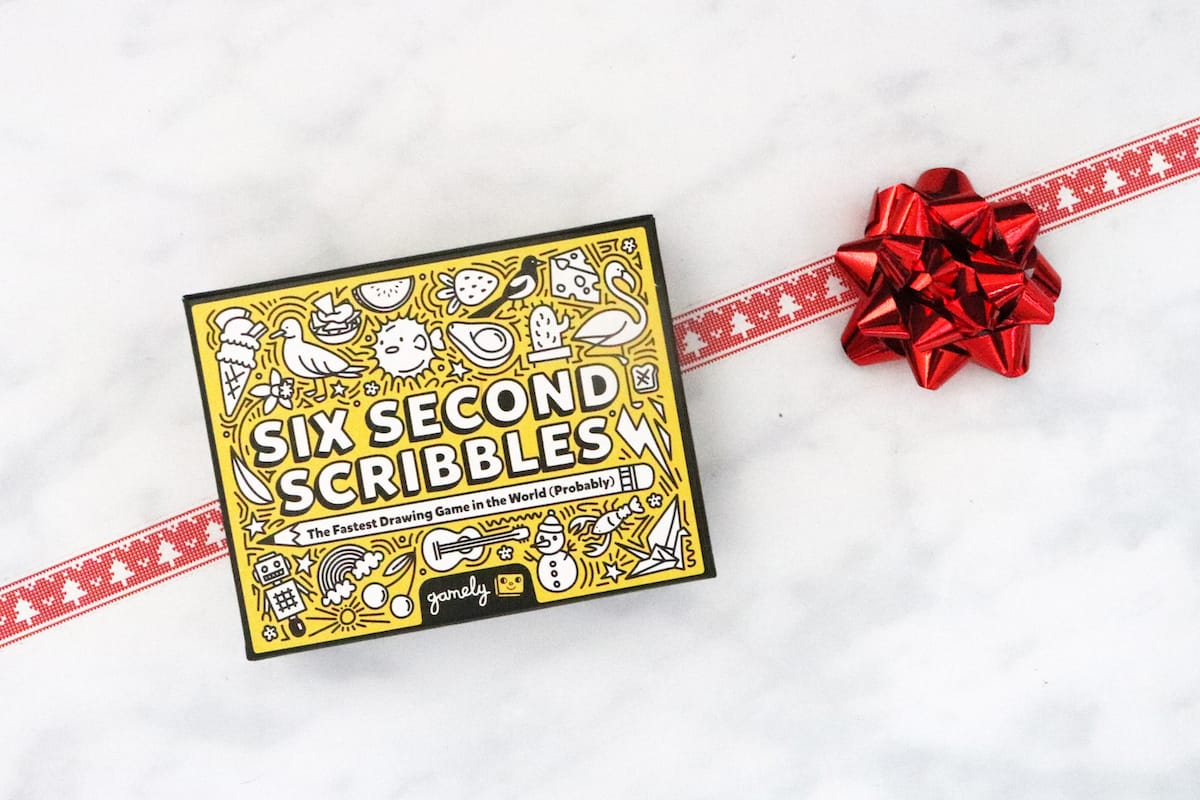 Video games
Video games are a big part of the children's lives now they're older and I know that's the same for a lot of families. So what games would we recommend this year? Planet Coaster is fantastic for any rollercoaster, theme park or design fan. Available on PC, Xbox, PS4 and Xbox One, it lets you surprise, delight and thrill crowds as you build the theme park of your dreams.
Another great option is Addams Family Mansion Mayhem. Available on Switch, Xbox, PS4 and PC, it's perfect for family games night! Save the Addams Family Mansion from destruction in this 3D platform adventure for up to four players. Play hilarious minigames that will have you bumping and jumping over each other to win. A great game to play together over the festive period and all year round.
For younger gamers, My Friend Peppa Pig is a great choice. Available on Switch, Xbox, PS4 and PC, you can start a fun-filled adventure with Peppa Pig by creating your own character, ring the doorbell, and step inside the popular TV show! Peppa suggests activities everywhere you go, from the Museum to Potato City. Help find Daddy Pig's glasses, follow forest tracks, splash in muddy puddles, and more. Any Peppa fan will absolutely love it.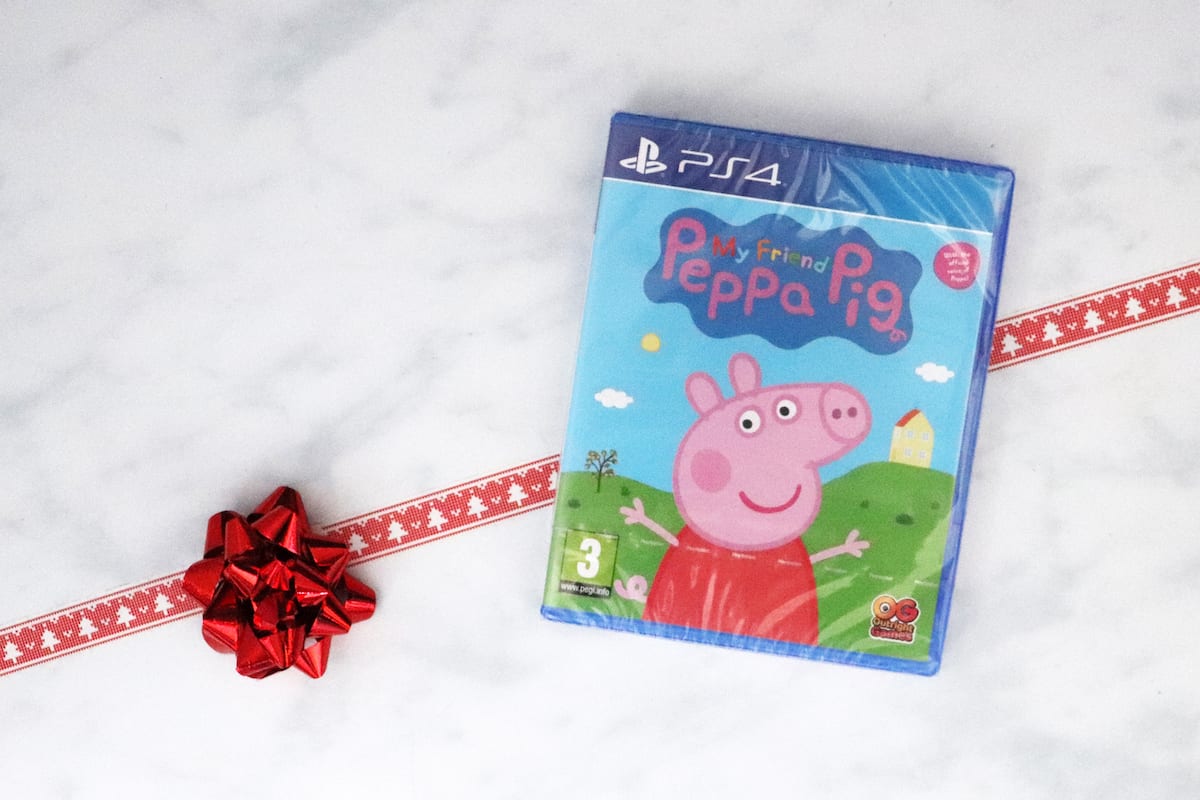 Technology
Any child who uses screens for any length of time needs a pair of headphones and we love BuddyPhones Cosmos+. These children's wireless headphones come in a range of colours with character designs on each ear. They have active noise cancellation and a high performance boom mic built in too. The headphones come with StudyMode which helps isolate voices from other sounds, producing crisper, clearer vocals making it great for studying, watching films or listening to music.
Something to Read
I love giving children books as gifts and festive books that can be enjoyed year after year are always a hit. I love this Matt Haig Christmas Collection from Books2Door – three fantastic books that children will love to read either independently or a chapter a night as a bedtime story. The set includes The Girl Who Saved Christmas, A Boy Called Christmas and Father Christmas and Me.
For any child that loves to learn or just loves something different, The Weather Pop Up Book would make a fantastic gift. Each page you turn brings the weather to life. You're completely immersed in five different electrifying weather scenarios, each showing a meticulously designed landscape. On one page a freighter balances between high waves in the sea, on another a tornado takes aim at a truck who is trying to outrun it and on another a storm cloud towers over a farmhouse.
As well as the incredible paper art, each page gives an informative description of the weather and the book finishes with some of the effects of climate change. It's a beautiful book that will be treasured for a long time to come.
A great book for younger readers is Where is Everyone? This lift-the-flap book by Tom Schamp let's children see ordinary objects in a whole new way. A toaster, a refrigerator, a sink, a bed, a car all feature in brightly coloured pictures where you can discover a monkey on a surfboard and an elephant in a bowler hat! It's engaging and funny, with every page encouraging children to think creatively and differently about the world around them.
Box sets of books are always a great gift for children too, so they can work through a whole series. Books2door have so many great box sets and Anne of Green Gables The Complete Collection would make a great gift for any child. A timeless, classic story within a beautiful rainbow set of books.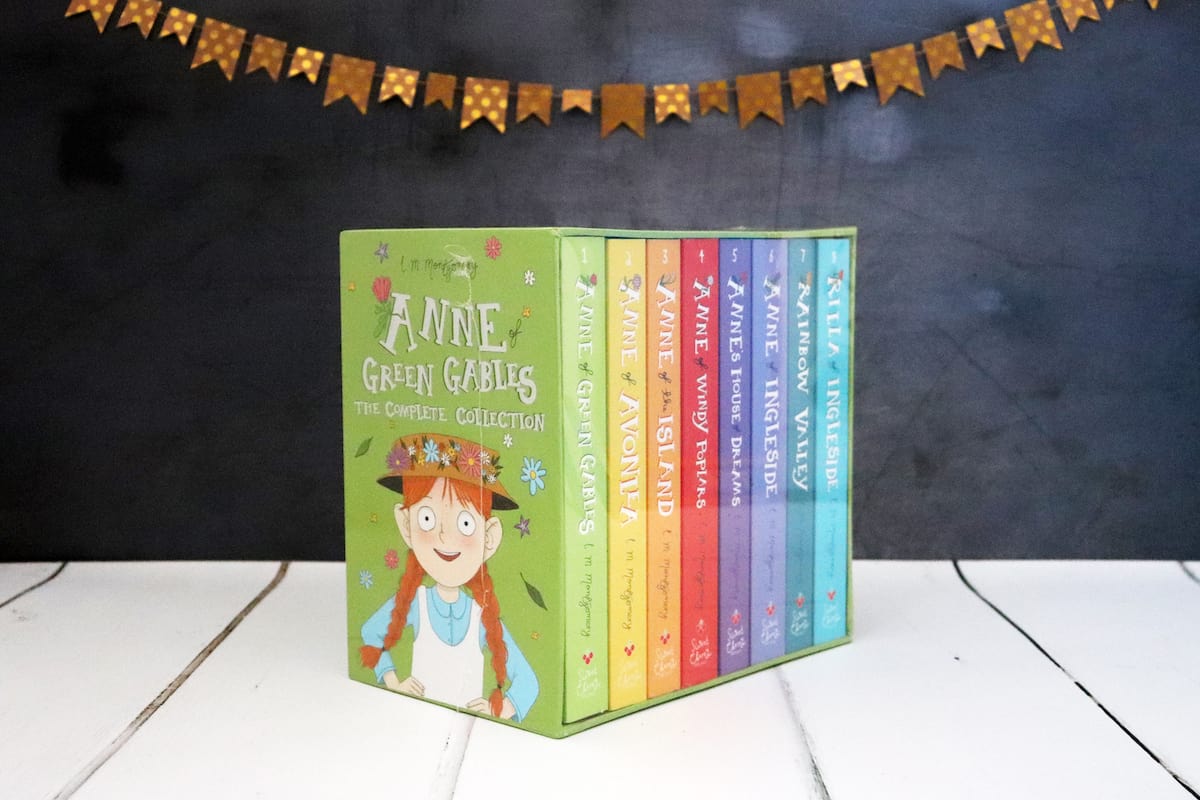 Clothes and Accessories
Clothes are another great gift option for children and Frugi have so many options that make even practical gifts that much more exciting. This Ted Half Zip Fleece is a great option for outdoor adventures this winter. It's perfect to throw on when going outside and will keep children warm even in the coldest of weather.
One of my favourite items from Frugi's collection is the Billie Jumper. A gorgeous sweatshirt, with a lovely rainbow design, it's unisex and warm, perfect for layering and wearing all year round. It's such a cosy jumper for any adventure.
I love buying clothes for children that feature their favourite characters, movies or TV shows. VeryNeko have a great range of clothing, with many styles available in both adult and children's sizes which is amazing if you like matching outfits! One of my favorites at the moment is this classic Star Wars tee from their Star Wars range. Great quality and a design that any little Star Wars fan would love!
Love Monster is such a gorgeous show for younger children and a pair of their pyjamas would make a lovely gift. Available in a couple of different designs and a range of sizes, they're soft and comfortable plus super cute too. The perfect gift for any Love Monster fan!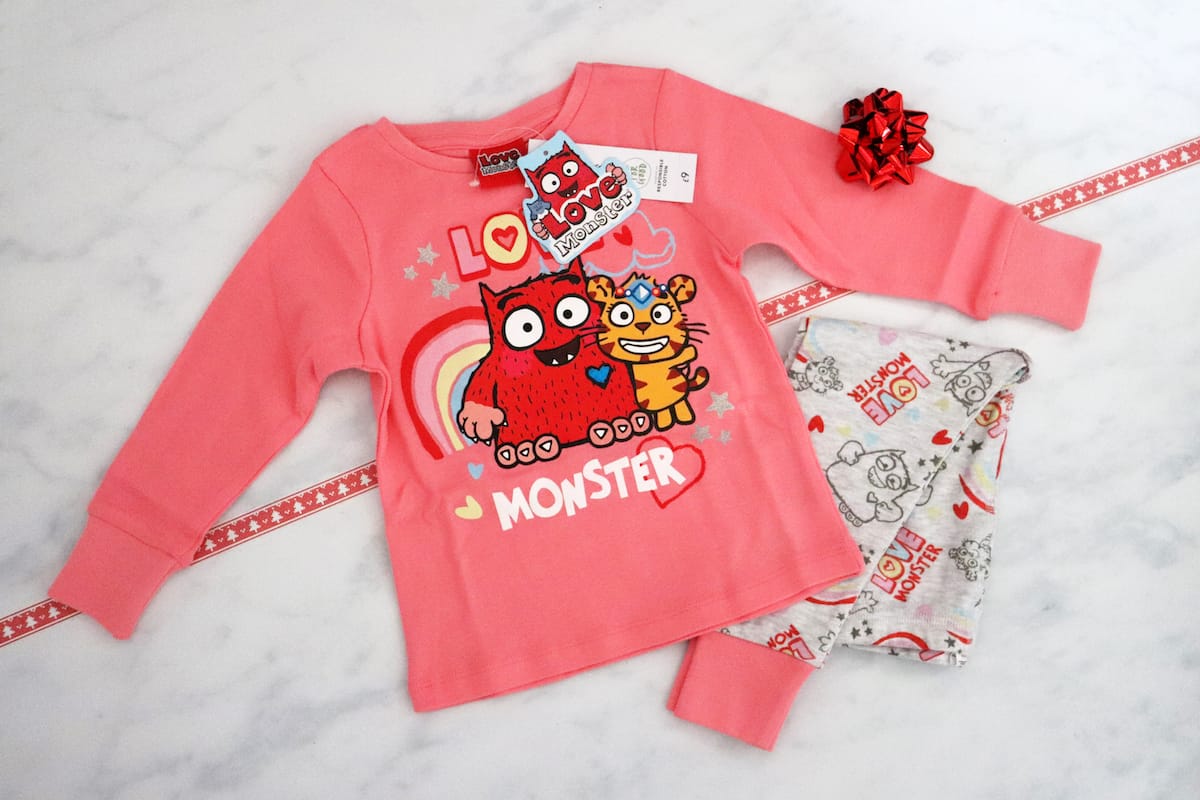 Practical Gifts
There are so many great, practical gifts when it comes to children and something practical that all children will love is a set of bath bombs. Scented Rainbows have a fantastic range with so many great choices this Christmas that would make lovely gifts as a set or even just an odd one or two as a stocking filler.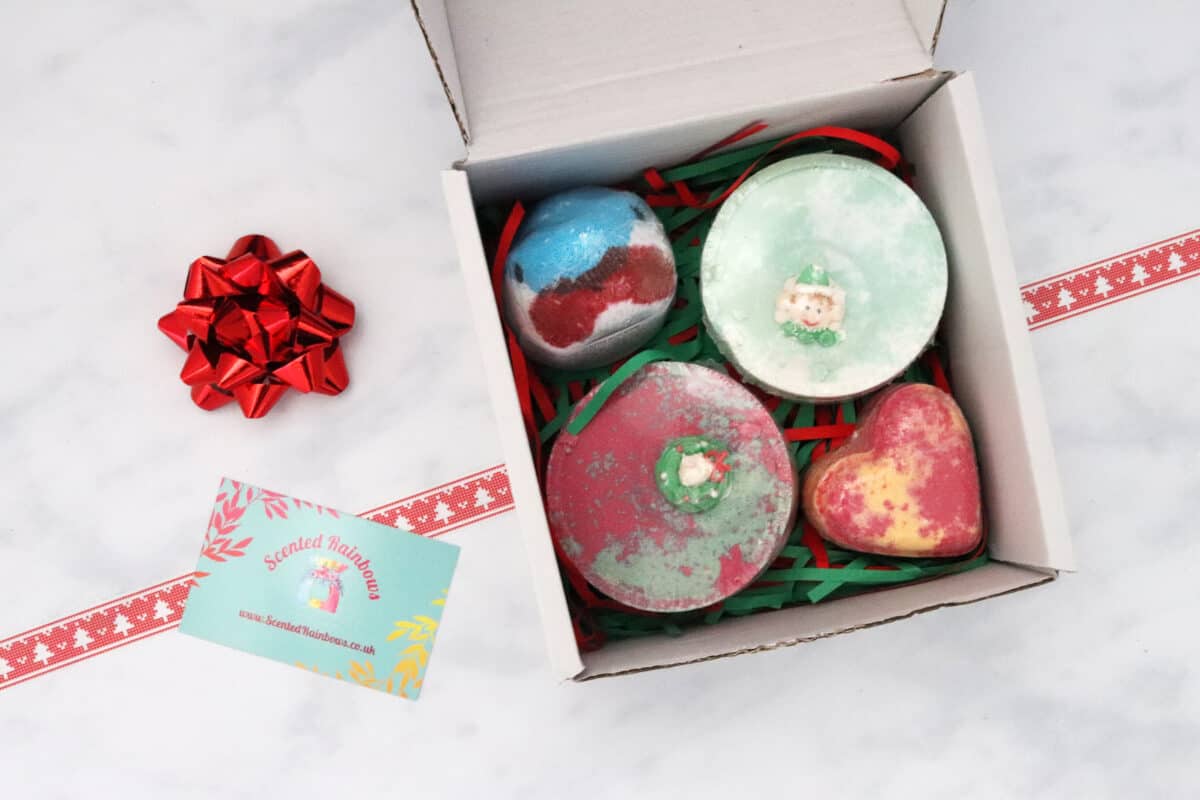 The bath bombs are handmade, smell amazing and work well, keeping any child super excited for bath time! They're all vegan, cruelty free and kind on skin, making them perfect for all ages. You can see the full bath range from Scented Rainbows here.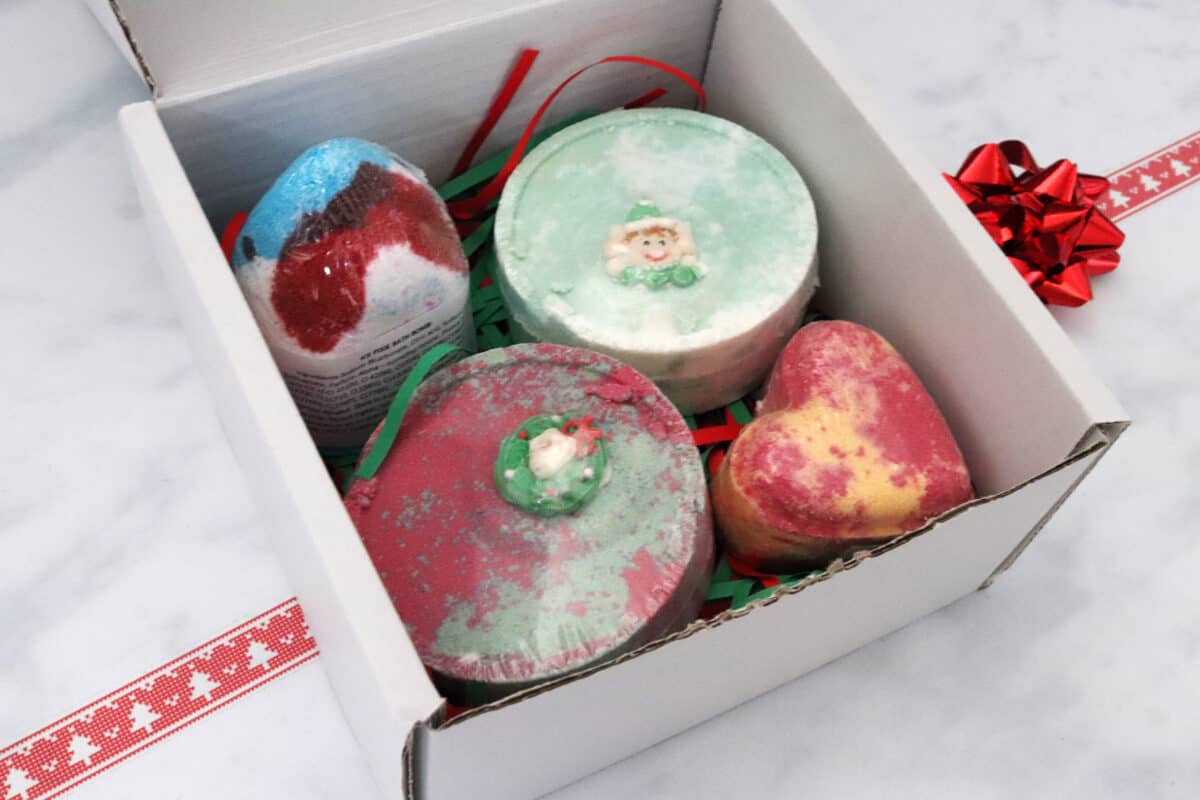 For babies, the Joone Perfect Travel Set would make a great practical gift. It includes all of the healthy baby car products from Joone all in cute travel sizes and in a handy travel bag too. The set features The Perfect olive-oil based Liniment, The Perfect Hair & Body wash, The Perfect Micellar Cleansing Water, The Perfect Moisturizing milk and a pack of biodegradable wipes.
Another great bath time product is anything from Rowdy Kind – the UK's first zero waste skincare brand for kids. Rowdy Kind have created a new range of plastic free body and hair care bars made specifically for children. Each bar is the equivalent of two 250ml plastic bottles worth of product and they are all cruelty-free and vegan friendly too. The bars are so much fun – in fruity scents and bright colours, with accessories like storage tubs available to keep the bars safe when not in use too.
Another great practical gift for bath time is a hooded towel and I love this reindeer one from Izzy & Oliver at Gift Giving All Wrapped Up. Super soft, anu baby or toddler will love being wrapped up in it after a bath, all snug to dry off whilst having a cuddle and a story. It would make a truly lovely gift.
Drinks cups and water bottles can be a fantastic practical gift – especially if they feature the child's favourite show, characters or game. I love this Minecraft Metal Water Bottle from VeryNeko. Featuring so many different Minecraft blocks and weapons, it's the ideal drinks bottle for any Minecraft fan.
A tableware set would also make a really lovely gift and I really like this set from Soren's House. Available in a range of colours, the Liewood Paul Tableware Set has a cute rabbit shaped bowl and plate that comes with a cup and spoon too. Made from plant based PLA, the set is kind of the environment, super durable and even dishwasher safe.
Bedding is another practical gift I like to give and this year I love this Winter Wonderland set from Bloomsbury Mill. Available in a range of sizes, the set is well made and features so many cute Christmas cartoon images from gingerbread houses to elves and Father Christmas. It would look beautiful on any bed this Christmas.
Something to treasure
I always love to gift children something they can keep, admire and treasure for years to come. Gift Giving All Wrapped Up have a fantastic range of Disney collectibles that any child will absolutely love. Our favourite this year is the Disney Showcase Fantasia Waterball, featuring an iconic scene from the Fantasia movie in a beautiful snow globe. A wonderful, timeless gift for any child.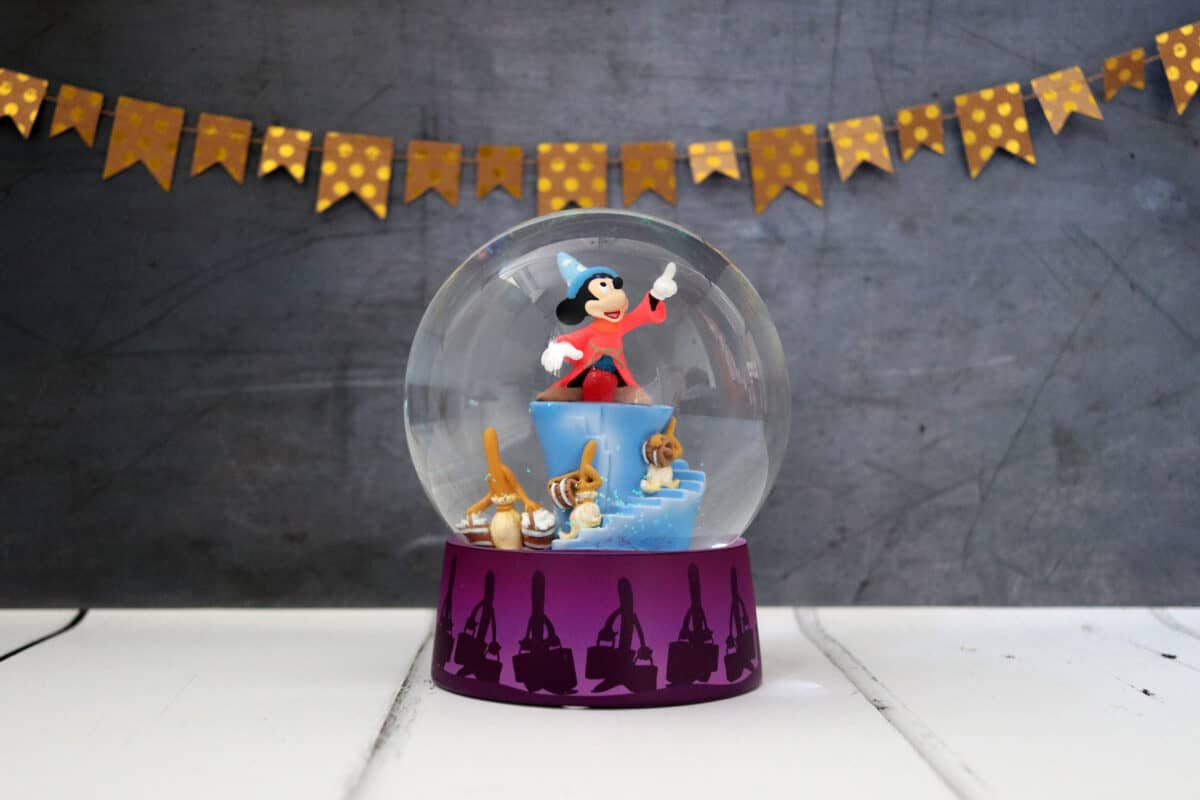 Something different
If you're looking for something different to gift this year, why not a gift experience? I love giving experiences to children as they often love them more than material gifts and it's something they can look forward to and then remember forever. Something I think every child will love is a Lucky Tails Alpaca Farm Entry with Alpaca Walk from Buyagift. The experience is for two adults and two children so the whole family can have quality time together whilst doing something completely different.
If you're looking for a gift to add to the Christmas excitement, the Christmas Eve Box from Orchard Toys is fantastic. With a Christmas List game and 20 piece puzzle, it's something that can be enjoyed by the whole family throughout the festive season, year after year – but especially on Christmas Eve!
I could have gone on for pages and pages with this gift guide. There are so many great educational gift options to suit every budget. I hope this has helped you get some inspiration with your Christmas shopping!