Disclosure: The products featured were sent for inclusion in this gift guide however all opinions are my own.
This post contains affiliate links and I may receive commission if you visit a link and buy something. Purchasing via an affiliate link doesn't cost you any extra, and I only recommend products and services I trust.
As the years go by there are so many toys in shops that it can be hard to know what to buy for children at Christmas. Because of the sheer volume of toys available I love to gift something more than a simple toy, something that children can learn from as well as enjoying.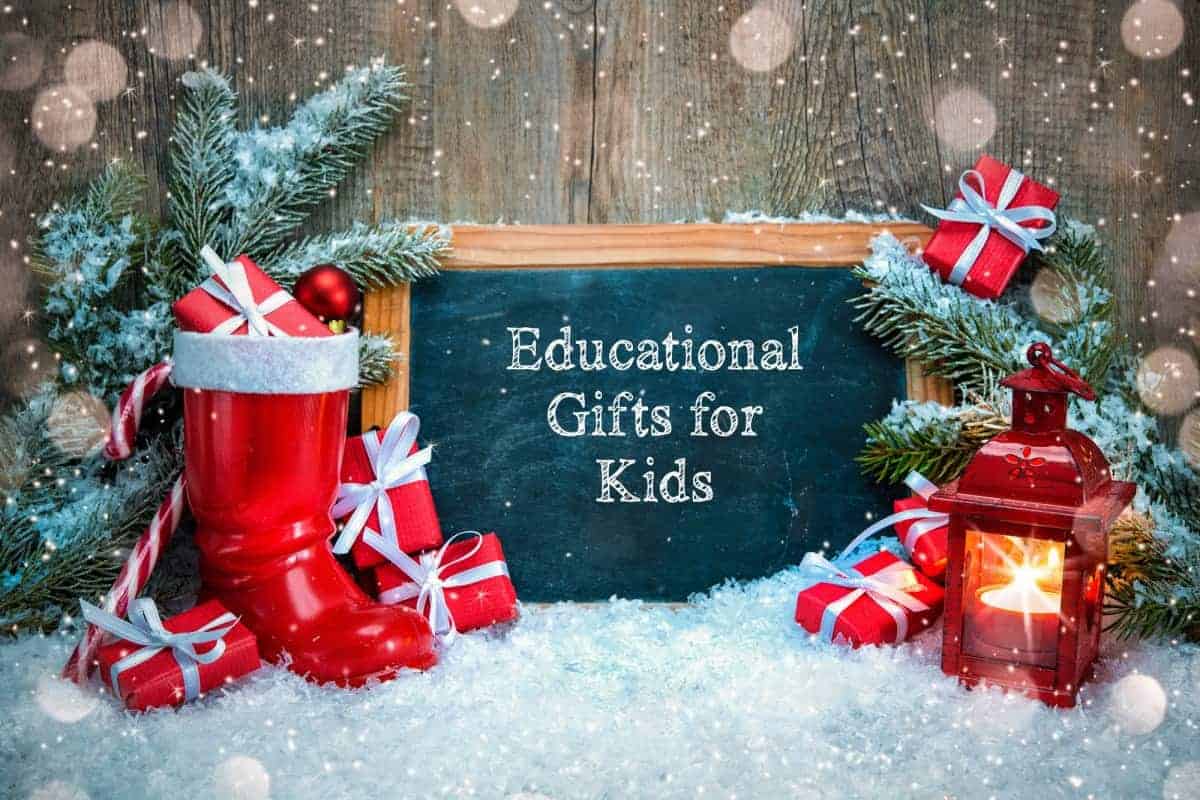 Creative Gifts
I love choosing creative gifts for children, something that will keep them engaged, doing something away from screens and that will result in something to treasure long after Christmas.
The first thing you think of when you talk about creativity is arts and crafts so it's only right that I kick off with some educational arty gifts – and Maped have so many options to choose from.
The My First Color Emotions set let's children create a colourful rainbow to express their emotions. They get to colour and build whilst creating something that they can use and love for years to come.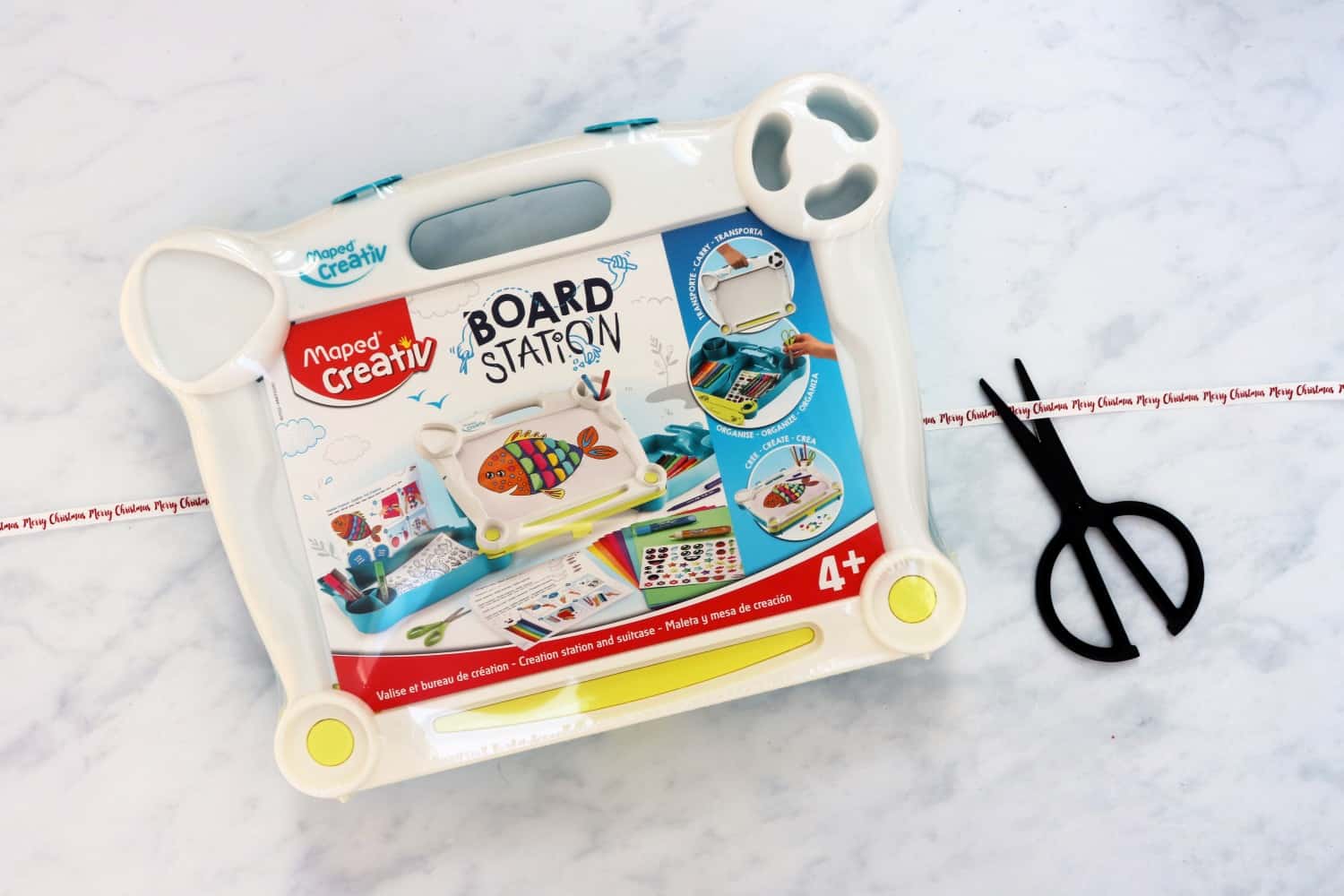 Another great gift is the Maped Creativ Drawing Board Station and Activity Case. It's a storage case that turns into a drawing and activity desk, giving any child a work space to really let their creative juices flow. It includes coloured paper, felt tips, sticker sheets, glitter glue, scissors and tutorial sheets to give them a good starting point too.
Something a little different when it comes to creative gifts is Peppa Pots. A Pepper Pig playset that is also a plant pot, letting you grow a whole Peppa Pig garden as the centrepiece for a world of play. The set comes with a pack of seeds and is designed to encourage children to plant easy-to-grow seeds and then nurture their plants while having fun playing with Peppa Pig characters. A great gift for any Peppa Pig fan.
Children love 3D wooden puzzles and Kikkerland have a fantastic range this year including this pretty awesome T-Rex. They're simple to make, with pieces that slot easily together, needing very little adult help and creating a model that children can then appreciate for years.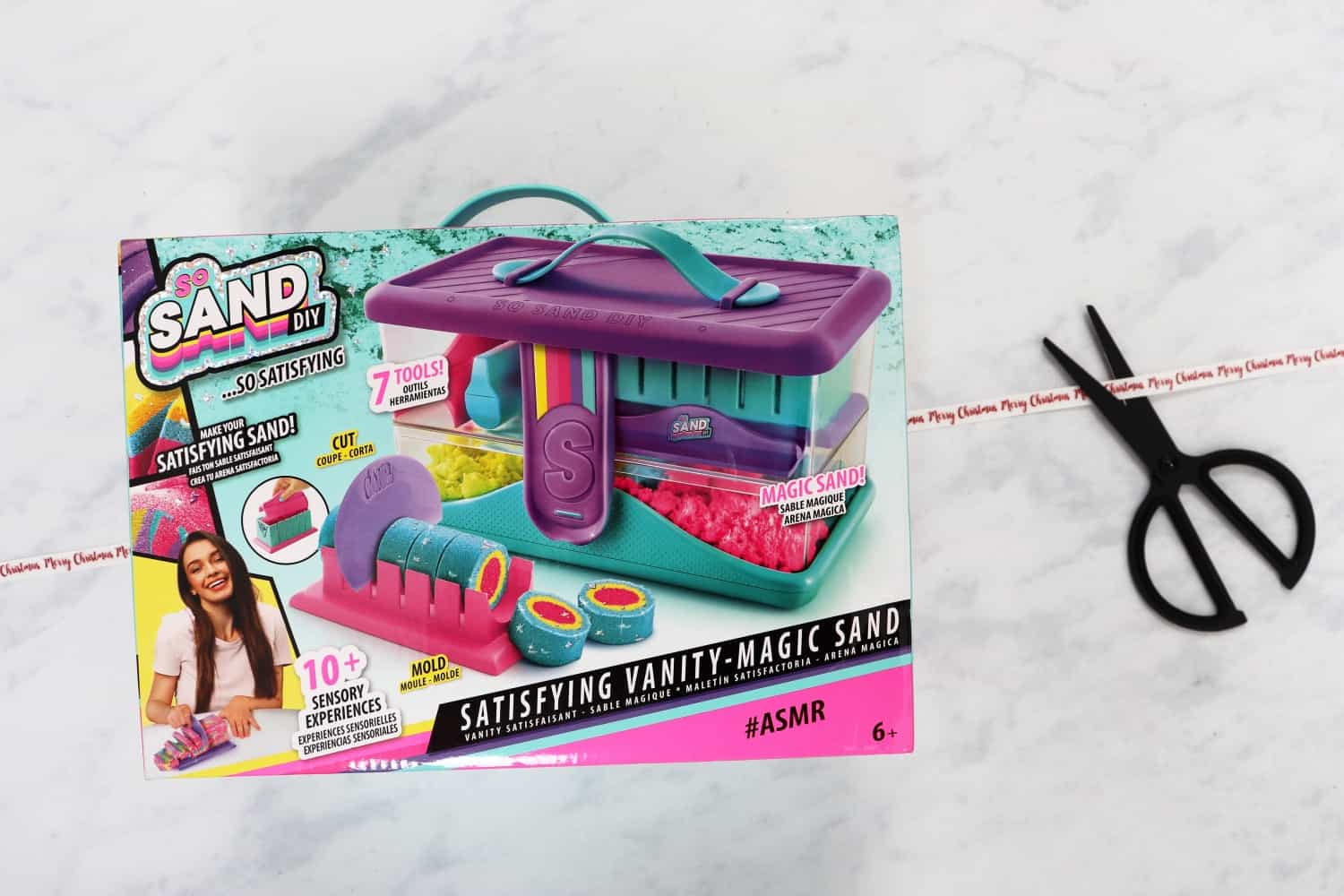 Another great creative gift would be anything from the So Sand DIY range from Canal Toys. The range lets you create your own magic sand from scratch before cutting and moulding your unique magic sand creations. It's so nice to see magic sand aimed at older children and this Magic Sand Vanity Case would be a really lovely gift.
It includes tools, activity mat, sand, colours and decorations all in a handy carry along vanity case to keep everything in along with your beautiful magic sand creations.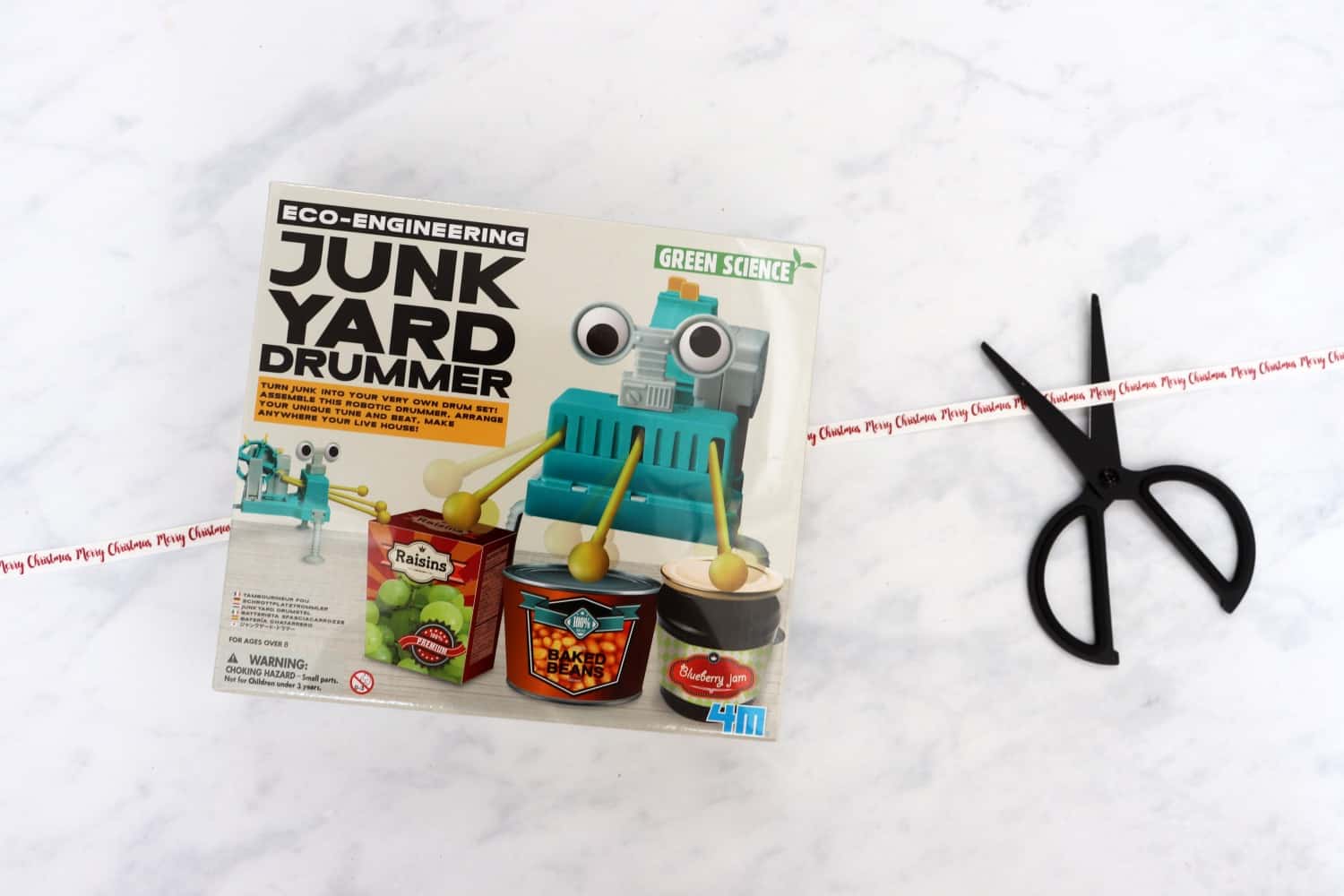 Another lovely option is the Junk Yard Drummer from Prezzybox. This set includes everything needed to create a robotic drummer which can then be programmed with beats and rhythms. The drummer robot creates funky sounds with the aid of everyday household items like drink cans, cartons and jars! Such great fun for any child.
Resources
A really lovely, educational resource for children is the Learn By Numbers flash cards set from PomPom. The set includes 24 double-sided number cards in just black and white to minimise distraction. They are fantastic quality and have numbers on one side and the number in words on the other as well as maths symbols included in the pack to create sums too. Giving eight fun ideas of ways to play with the numbers, this is a gift that will really help to aid a child's learning.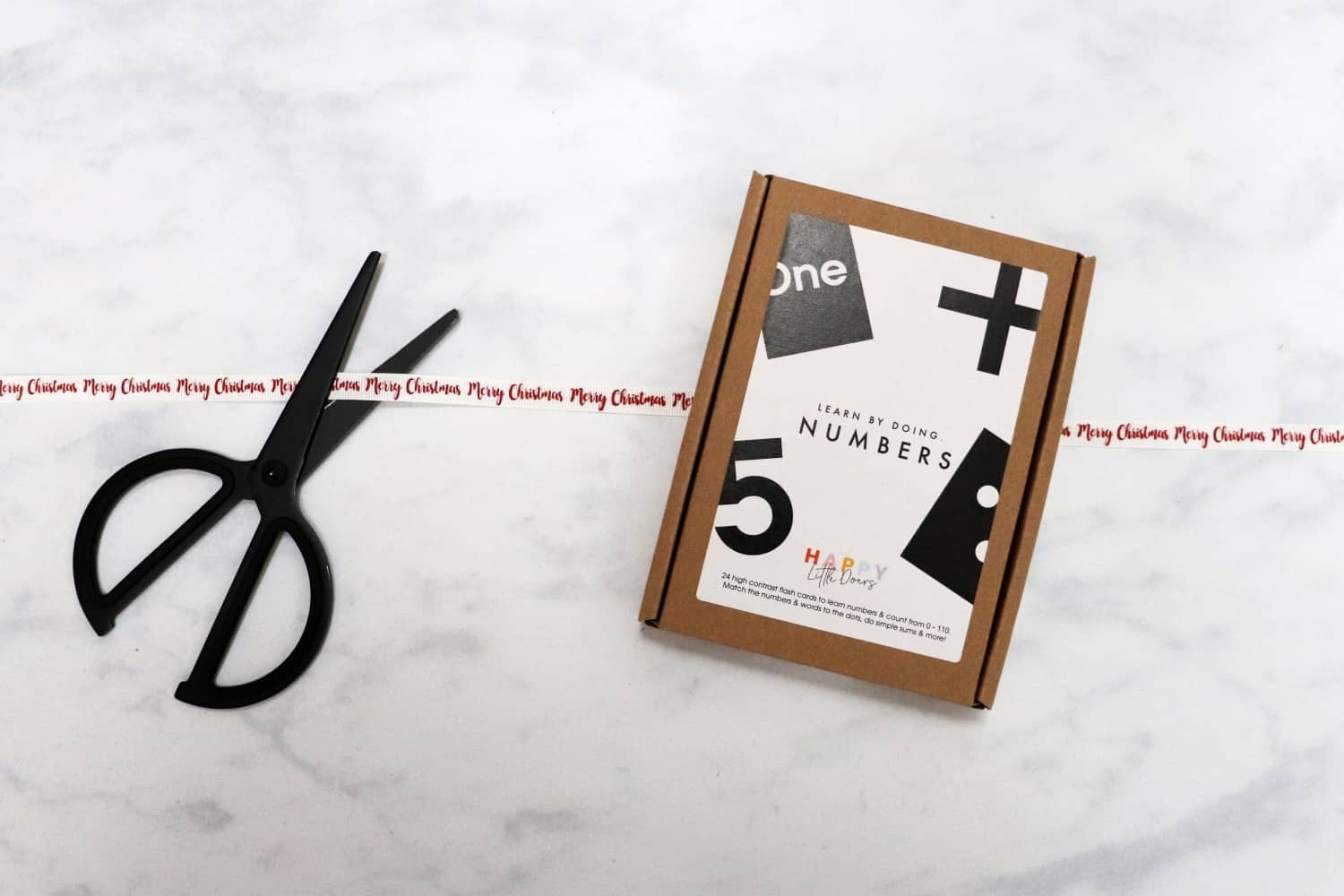 Toys and Games
There are so many educational toys and games around at the moment and you really can't beat Orchard Toys for educational fun. They have a fantastic range of games to choose from, each with their own educational twist. Our favourite at the moment is Magic Maths, where children take turns to solve sums to fill their boards with yucky spell ingredients, from worm-infested cupcakes to brains and bogies! Once they've worked out their answer they run their cards to reveal the answer – magic!
A really simple but great game is Snap and we love this Gruffalo Snap Card Game. Featuring all of our favourite Gruffalo characters and with lines from the book on each card it's a really fun but educational game to play with children of all ages. Gruffalo fans will love it!
Geomag is one of our favourite educational toys and one that LP and Little Man have now loved for years. Geomag Classic is a great gift for any child and perfect as either a first Geomag set or to add to an existing Geomag collection.
The magnetic balls and bars fit so easily together, lettings you create so many shapes and models – the only limit being your imagination!
A great toy for younger children, and any Peppa Pig fan is Peppa's Phonic Alphabet. It helps develop a basic knowledge of letters, numbers and colours and provides an early introduction to phonics and spelling. Peppa asks the child to find the cube with the correct answer to the question and they insert it into the front of Peppa's dress. Great colourful and educational fun!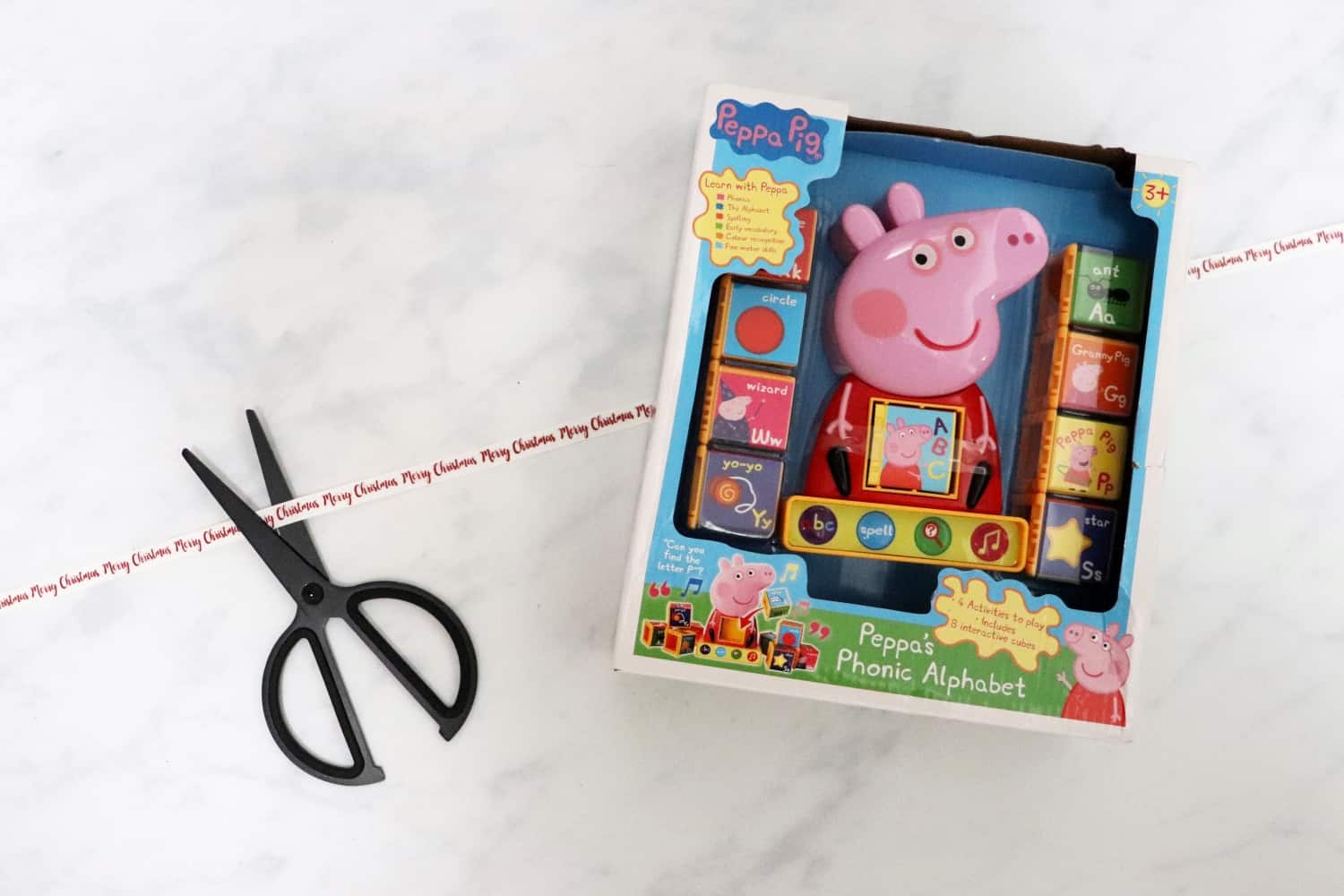 I absolutely love wooden toys and Great Little Trading Co have a fantastic range this Christmas. One of my favourites, that isn't just a beautiful, fun toy but educational too is the A Job Well Done Wooden Tool Set. It's a great set for encouraging imaginative play and developing fine motor skills. The tools come in a wooden van that you can push along, carry, and screw nuts and bolts on to. It's a gift that will be treasured for years.
Another fantastic wooden toy for young children is the Bing Wooden Shape Sorting Train With Light and Sound. Teaching children shapes whilst helping them with their coordination, any Bing fan would love to find this under the tree at Christmas. Full of bright colours, with added lights and sounds and so many pictures of Bing characters, it would make a fantastic gift.
Science
During lockdown this year we properly discovered science sets and how fun but educational they can be. There are so many new sets to enjoy this Christmas and one of our favourites is Ultimate Gross Science which is full of twelve pretty yucky experiments!
This set teaches children all about how the body functions with things like how farts are produced and make a bouncing poo, understanding digestion and how you wee, experiment with slime and making your own pus ball as well as creating a vomiting skull!
Another great science set we love is Green Science. The plastic free set contains over 15 experiments that will help children learn about the environment and sustainability by launching an incredible recycled rocket, growing plants and discovering renewable energy plus so much more.
Another fantastic science set is Secret Science which is full of eight top secret activities for children. They can learn about coding, circuitry, secret messaging and so much more all in a safe, educational and fun way.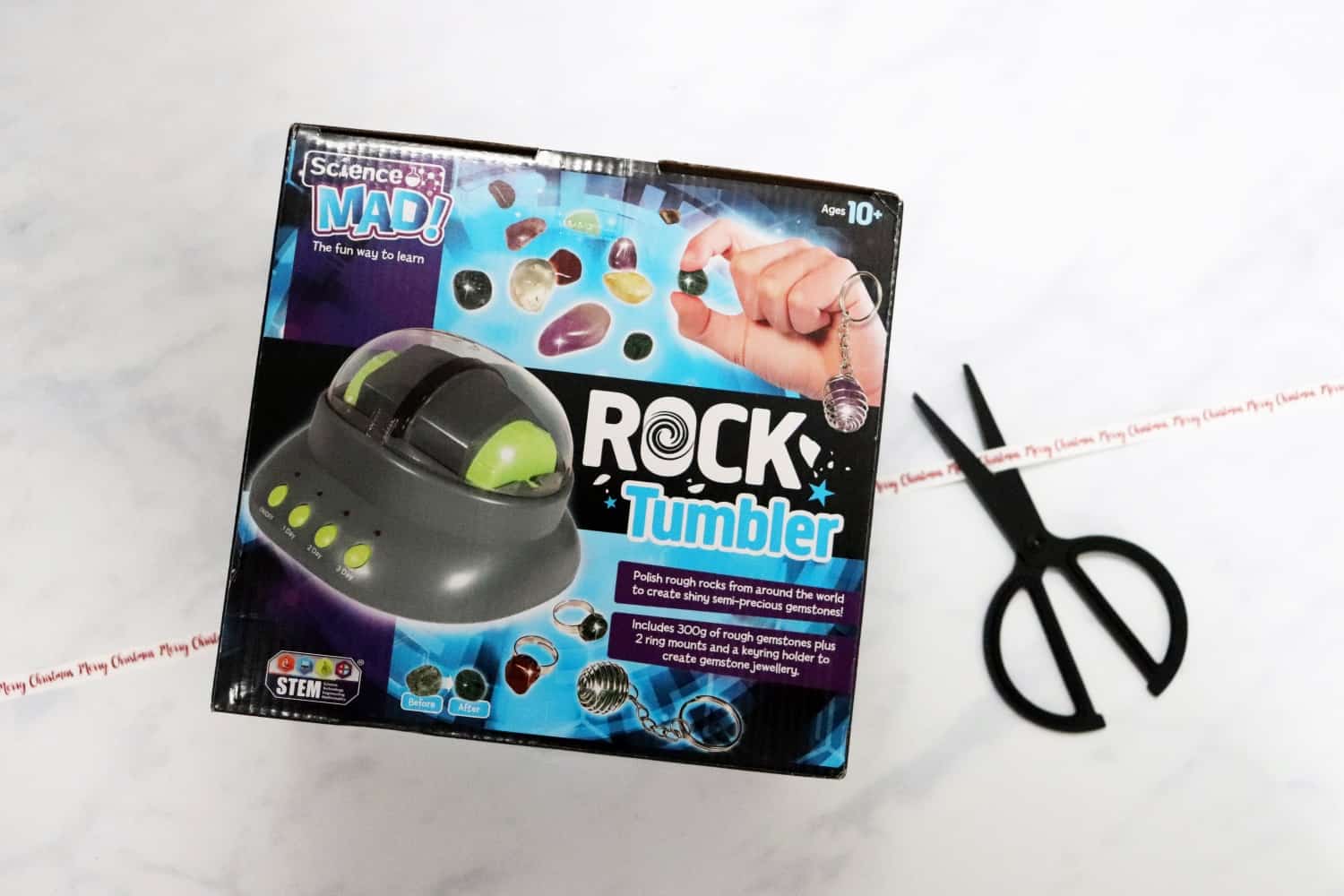 High on our children's wish list this Christmas is a rock tumbler. A fantastic gift for any child, this Science Mad Rock Tumbler lets children learn about rocks and gemstones by turning rocks into semi precious gems at the touch of a button. It's like science magic! The set includes ring mounts and a keyring to turn the gems into jewellery too.
Technology
When it comes to educational gifts most people automatically think of tech – apps, screens and computers! There's so much going on in the world of educational technology this year and we love the John Adams Hotwires set.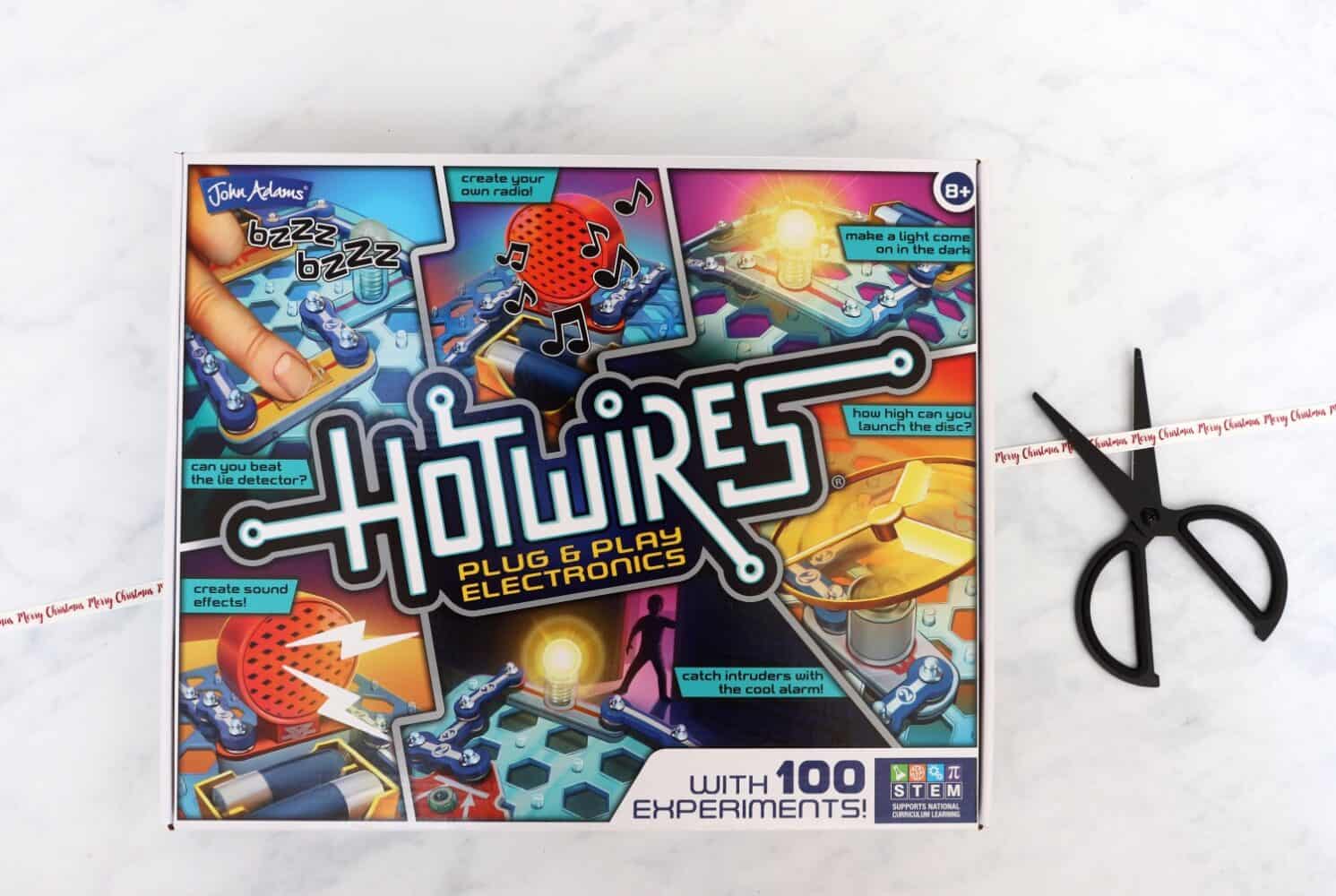 It's packed full of experiments – with over 100 to work through. It's a really simple plug and play set that children can pick up and get going on, with little or no help from grown ups. You can make a lie detector, create your own radio, make sound effects and even make your own intruder alarm!
One of our favourite things to gift this year is a Tonies Toniebox Starter Set. Toniebox is a complete audio system for children aged 3+. It stores up to 90 minutes of audiobooks, music and educational fun for children and has a 7 hour battery life for listening on the go. Plus, it also has a vast collection of Tonies to collect.
Each one has a story that downloads onto the Toniebox the first time it's used and then each time the child puts the gorgeous character on the Toniebox it plays that story. There are also Creative Tonies that you can fill with your own audiobooks, stories or adventures to play whenever you like.
Toniebox is a fantastic gift that can be enjoyed for years. There are no screens, no cables and not even any tricky buttons. Toniebox gives young children something fun and engaging to listen to and play with and it completely revolutionises bedtime too!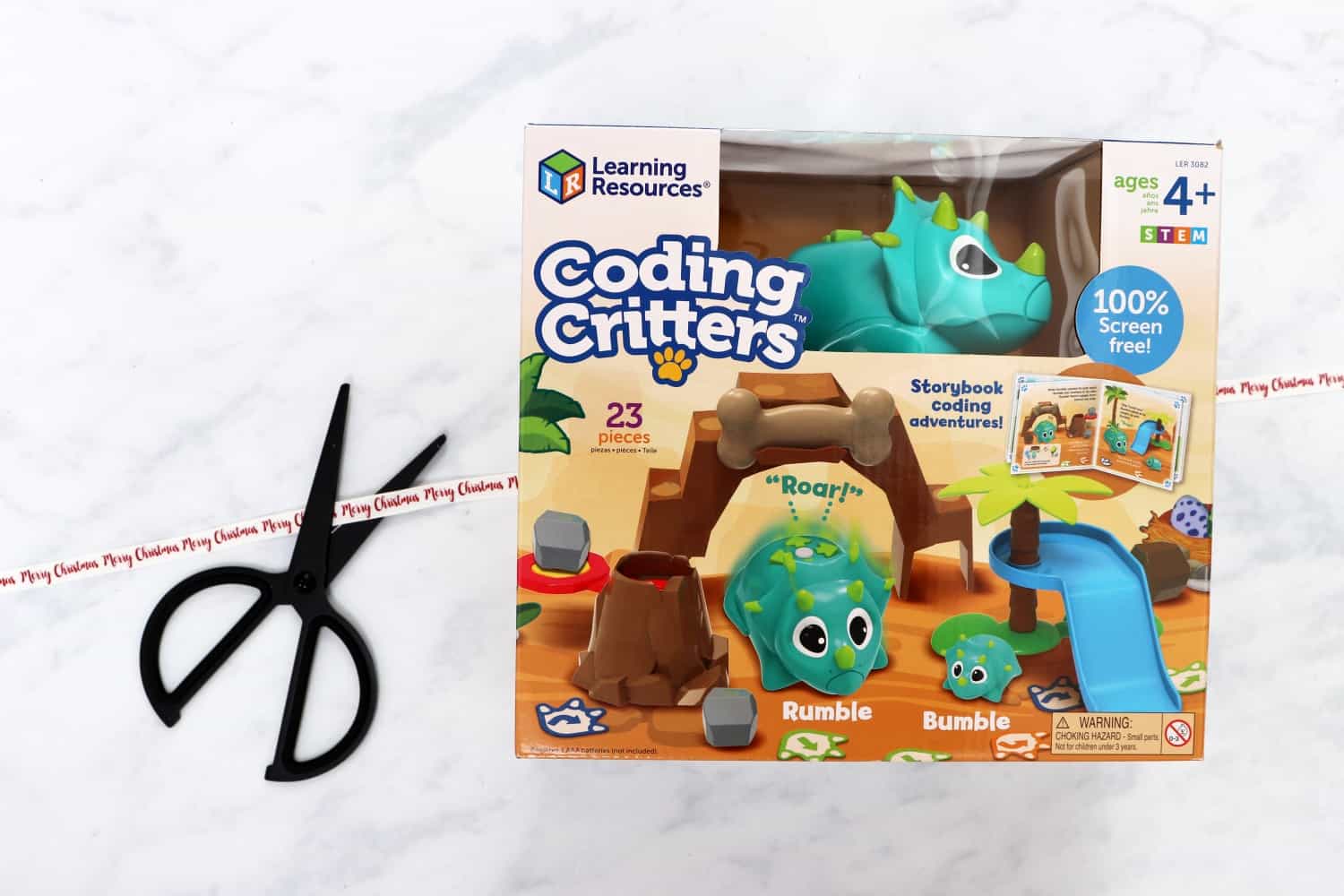 A fantastic gift for slightly younger children is Coding Critters from Learning Resources. Aimed at age 4 and over, the set includes 23 pieces in a really cute design that takes children on a storybook coding adventure. Unlike other coding toys we've used in the past, these interactive pets introduce children to completely screen-free programming. They teach early STEM concepts through basic coding and activities with challenging coding games too. This would be a fantastic introduction to STEM for any child.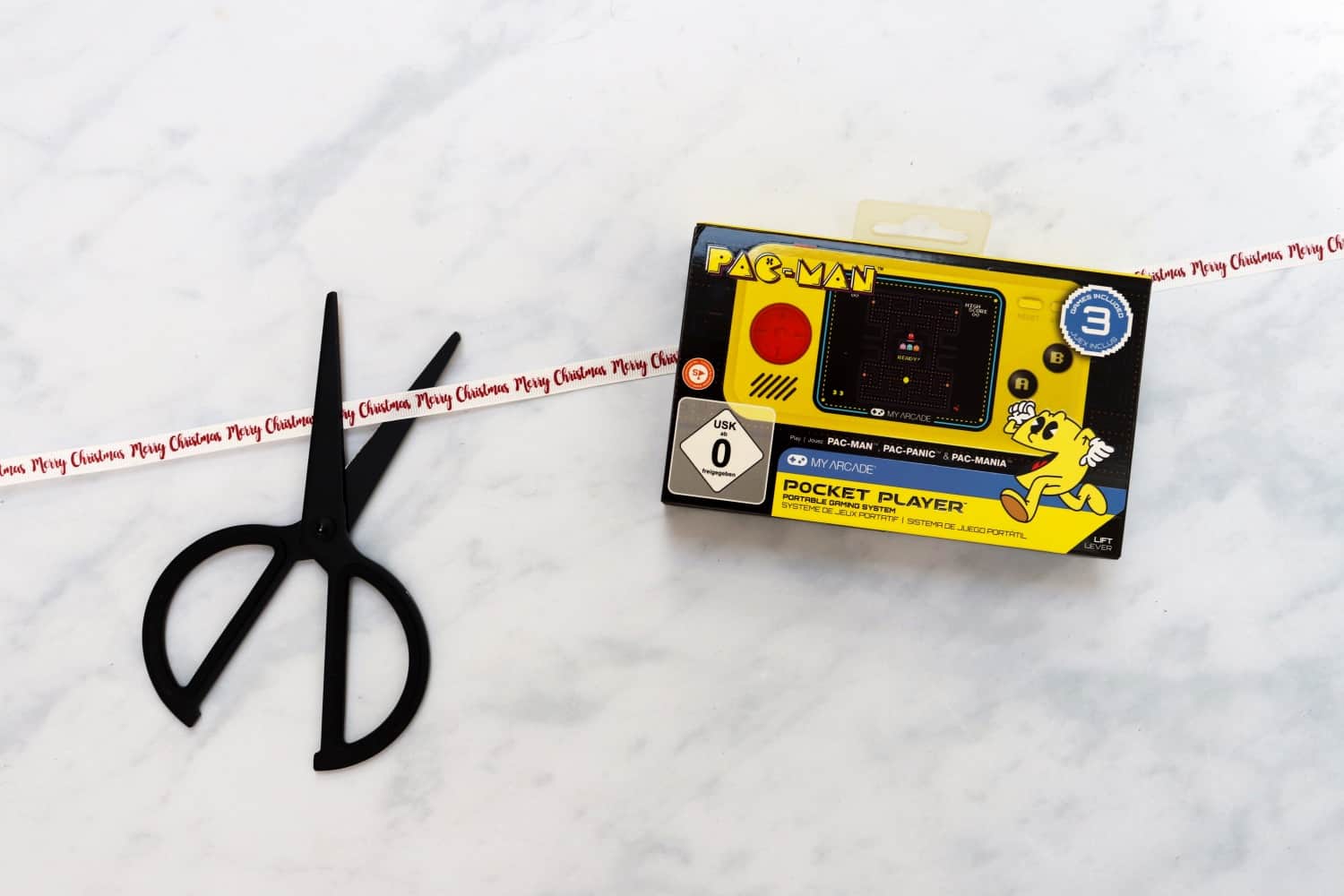 A little bit of a wild card would be something like the Pacman Pocket Player. A really simple game but something that really helps fine motor skills and hand/eye coordination. It also teaches children to persevere, to challenge themselves and the joy of simple retro fun. A great gift for pretty much anyone.
Something to Read
We always love giving the gift of reading at Christmas and there are so many options around. Magazines, and magazine subscriptions are a great option and Anorak and Dot are two fantastic magazines for children.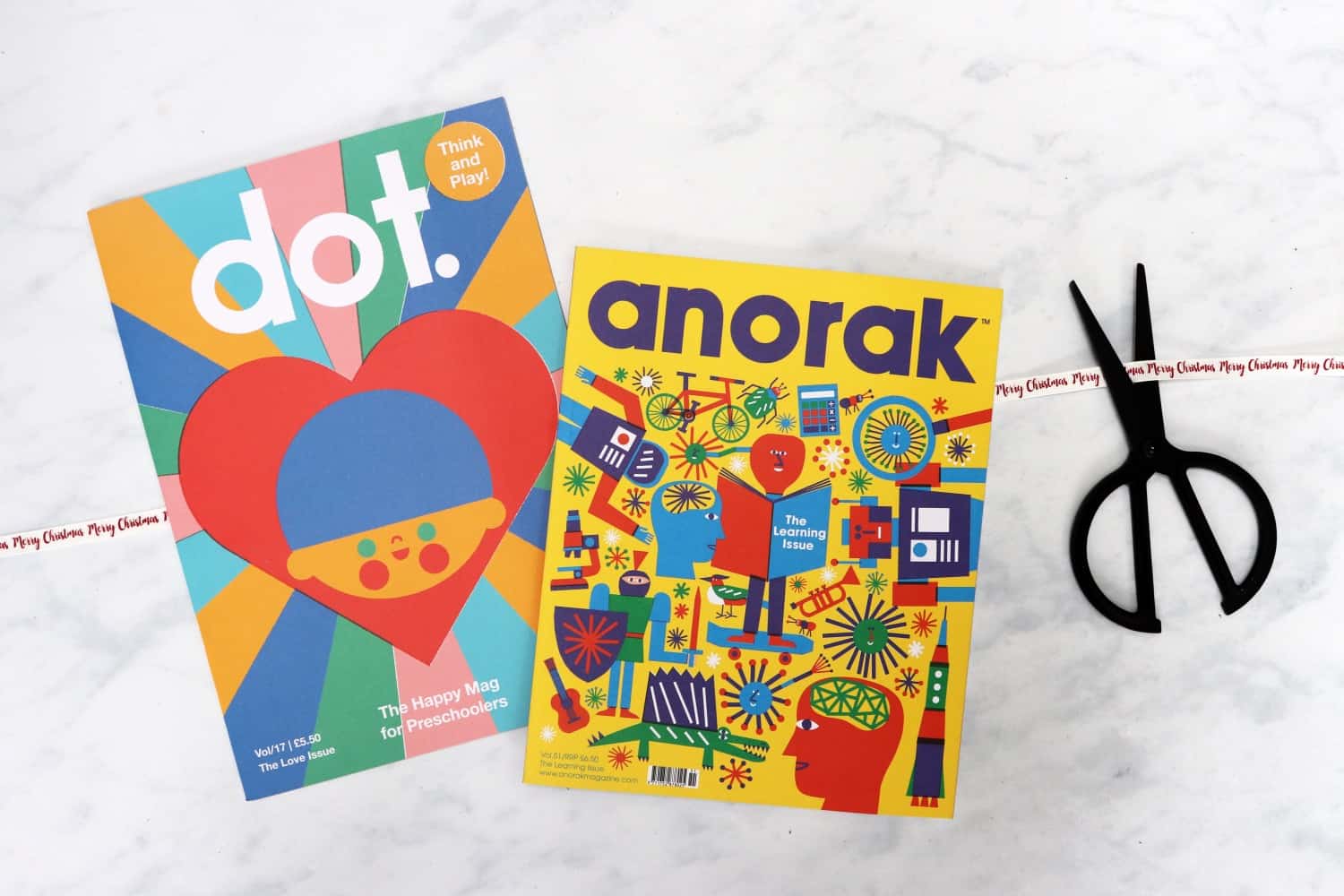 Both magazines are published four times a year and are billed as happy mags for kids. they are bright, colourful, well made and just a joy to read. Made of recycled paper, completely unisex and full of stories, games and activities to inspire creativity in any child.
Another wonderful gift would be a Children's Book Club subscription or even just a one off delivery. The Children's Book Club is a carefully curated monthly subscription box which helps to spark a lifelong love of literature in children.
Books are handpicked based on the age and interests of the child and they can be tailored to babies through to young adults. The Children's Book Club has a strong emphasis on independent publishers, sending a gift-wrapped, brand-new book to the child each month. It comes with fun questions about the book to help engage and inspire children even more.
Another fantastic range of books is the A Fairy Tale Revolution series which has been launched to reimagine our favourite traditional stories, rewritten for modern times. The first four titles are Cinderella Liberator, Blueblood, Hansel and Greta and Duckling.
In these books there are no passive beauties, macho princes, un-consenting kisses or witchy old women. They are written with compassion and freedom at their core, helping fairy tales to transition into a new generation. Children of all ages will love them – and their parents will too!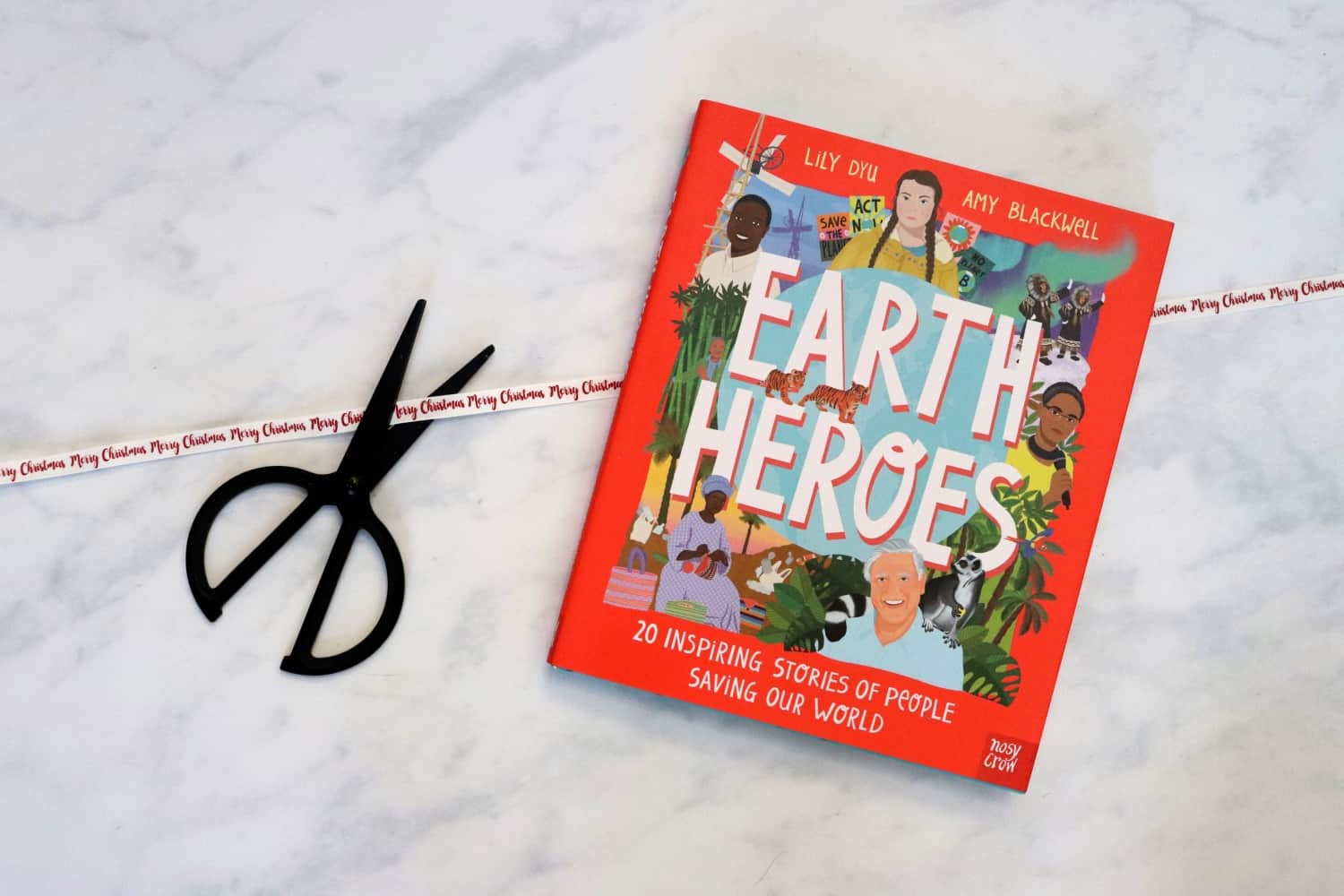 A great book to inspire children and teach them about all the positive change that can be made in the world is Earth Heroes. Featuring twenty stories celebrating the incredible work of Earth Heroes from all around the globe – like Greta Thunberg, David Attenborough, Yin Yuzhen and Isatou Ceesay – each story is a real beacon of hope where climate change is concerned. This book proves that individual people can change the world.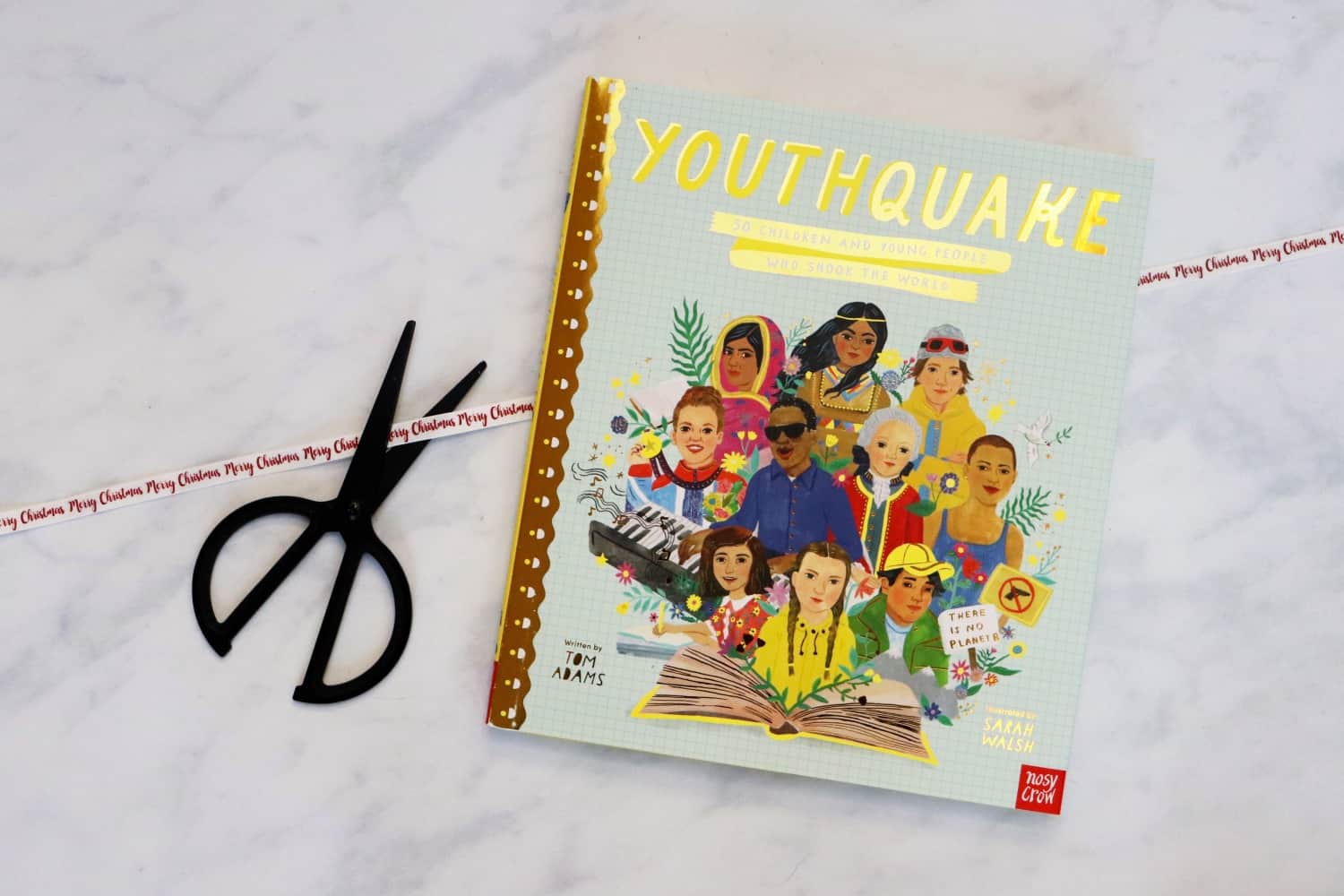 On the same sort of theme, Youthquake tells the stories of 50 children and young people who shook the world. It features fearless activists, brilliant inventors, champion athletes, gifted creators and inspiring leaders like William Kamkwamba, Ruth Lawrence, Mary Anning, Ann Makosinski and Blaise Pascal. It includes wise words from each of the children, amazing facts, beautiful photographs and gorgeous art making it a powerful gift book will engage, entertain and inspire future change-makers across the globe.
A book to teach children more about recent events whilst inspiring them is Captain Sir Tom Moore One Hundred Steps. The book isn't just about Captain Tom's 100 laps of his garden. It's about about adventure, family and about never giving up and the things we can achieve when we work together. It's such a lovely book, a great stocking filler and a really positive memento of this pandemic year too.
Something completely different to read is an educational poster from Ink & Drop. They have a great range of posters featuring animals, dinosaurs or even sea creatures that will educate children whilst adding colour and interest to their walls.
Something Different
Something that will definitely keep children entertained and teach them something new is Marvin's Treasured Magic Tricks. Inside the beautiful, traditional wooden box are amazing tricks to master – The incredible escaping coloured blocks, the vanishing rabbit illusion, the amazing rising cards and so much more. This is a gift the whole family will get involved in.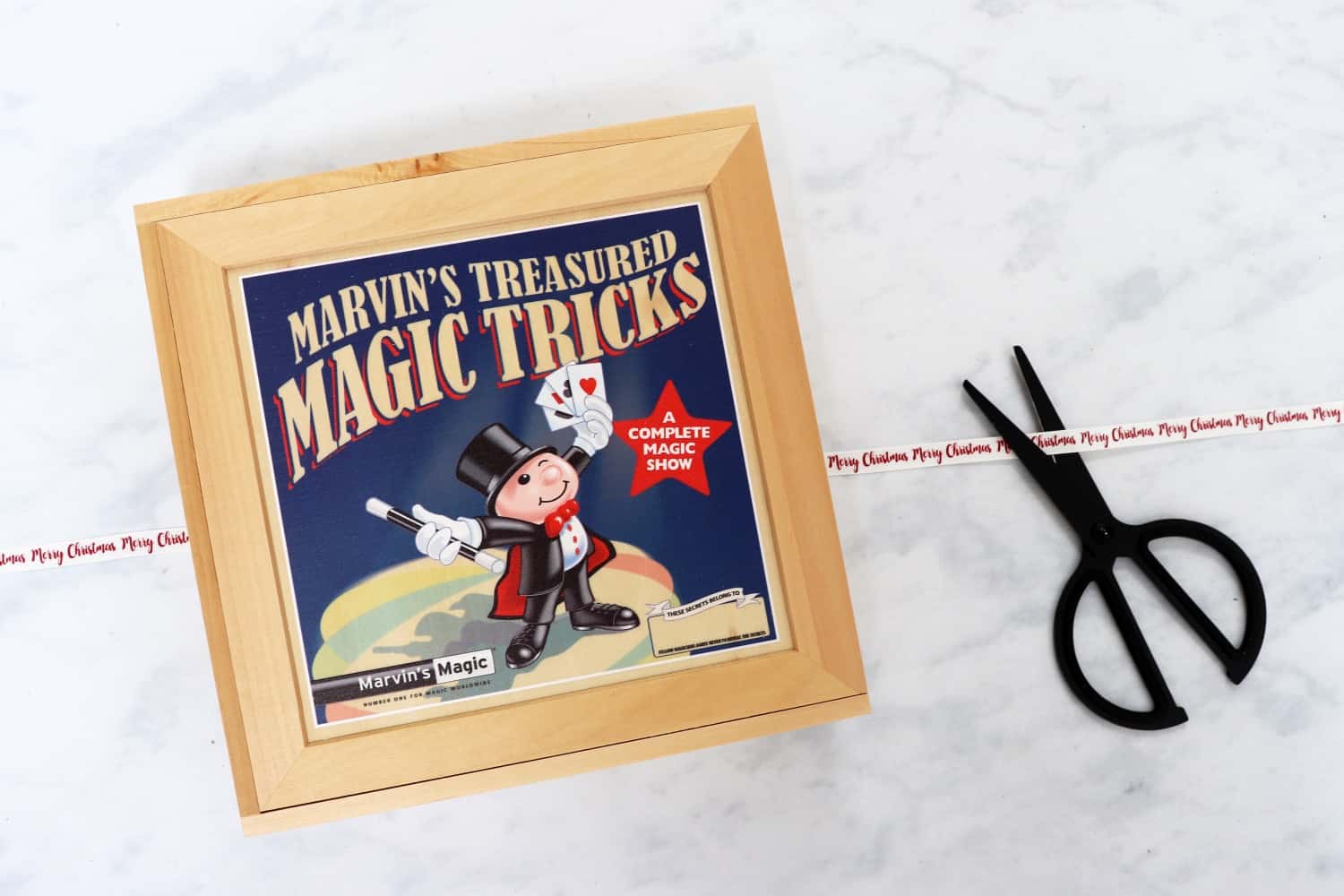 Something else that is completely different is the Great British Map of Wonders. Aimed at children, it's a map of the UK jam packed with the funniest things to do across the country. But, it's not just a map. There are games to play, tick boxes and notes sections to fill in plus a huge colouring-in map on the back. It will inspire any child to start planning your family's next great adventure.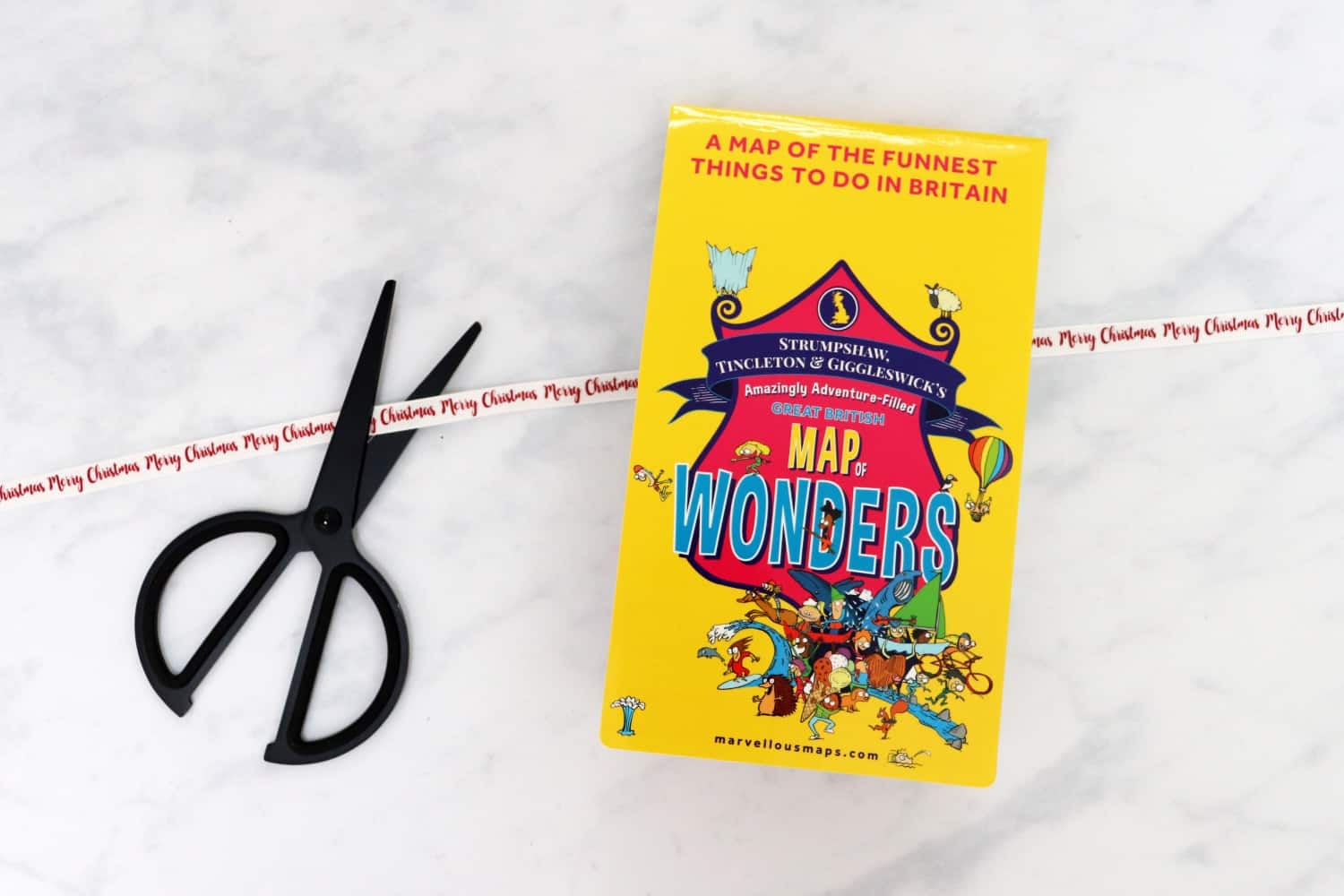 I could have gone on for pages and pages with this gift guide. There are so many great educational gift options to suit every budget. I hope this has helped you get some inspiration with your Christmas shopping!