If you're looking for a tasty treat that reminds you of all things festive and isn't a normal mince pie then you should give these Mince Pie Flapjacks a go. A very simple twist on a typical flapjack but it tastes just like mince pies without being overpowering. This mincemeat flapjack is definitely a great twist on a classic recipe that the whole family can help to make – and enjoy eating afterwards.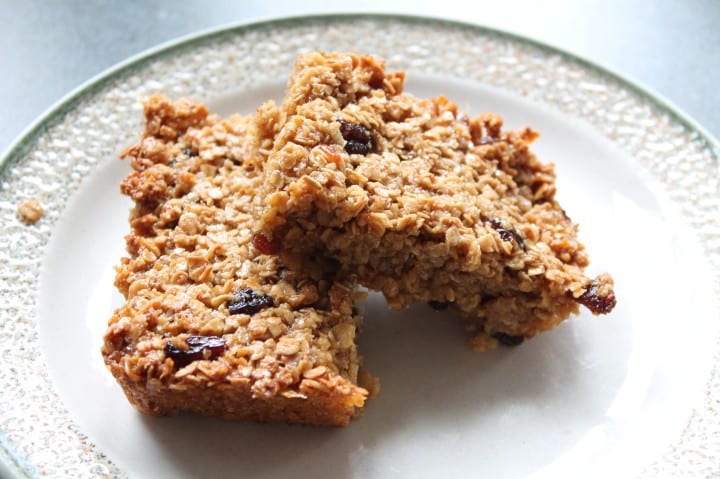 Here's our Mince Pie Flapjack Recipe:
Ingredients
200g margarine
200g soft brown sugar
120ml golden syrup
400g porridge oats
200g mincemeat
Recipe
Preheat the oven to 160C/325F/Gas 3 and grease a suitable baking tray
Put the margarine in a saucepan and melt over a low heat. Add the sugar and syrup, stirring until melted together.
Add the porridge oats and mincemeat and stir until combined.
Spread mixture onto the baking tray and bake for 25 minutes. Slice whilst still warm and leave to cool in the baking tray.
We absolutely love Christmas and these Mince Pie Flapjacks are a great treat that you can eat throughout the festive season and beyond. They keep well in an air tight container for a few days and if you find part way through the year that you have a jar of mincemeat left over then these mincemeat flapjacks are a great way of using it up. Plus, the whole family love them. You really cannot beat that wonderful taste of Christmas at any time of the year.
Festive food really is a huge part of our Christmas, something we plan, create and enjoy throughout December. If you're looking for other festive treats check out our recipes for mincemeat swirls, mince pie tarts, yule log, Christmas cake, festive trifle and sponge topped mince pies. And, when the time comes, have a wonderful Christmas – and make sure you eat all the festive treats too.