This post contains affiliate links and I may receive commission if you visit a link and buy something. Purchasing via an affiliate link doesn't cost you any extra, and I only recommend products and services I trust.
I love mince pies and for me the first mince pie of the year symbolises the start of the festive season. Over the years I've got in the kitchen and baked traditional mince pies, custard crumble mince pies, sponge topped mince pies and even little mini Christmas mince pies to give a bit of variety.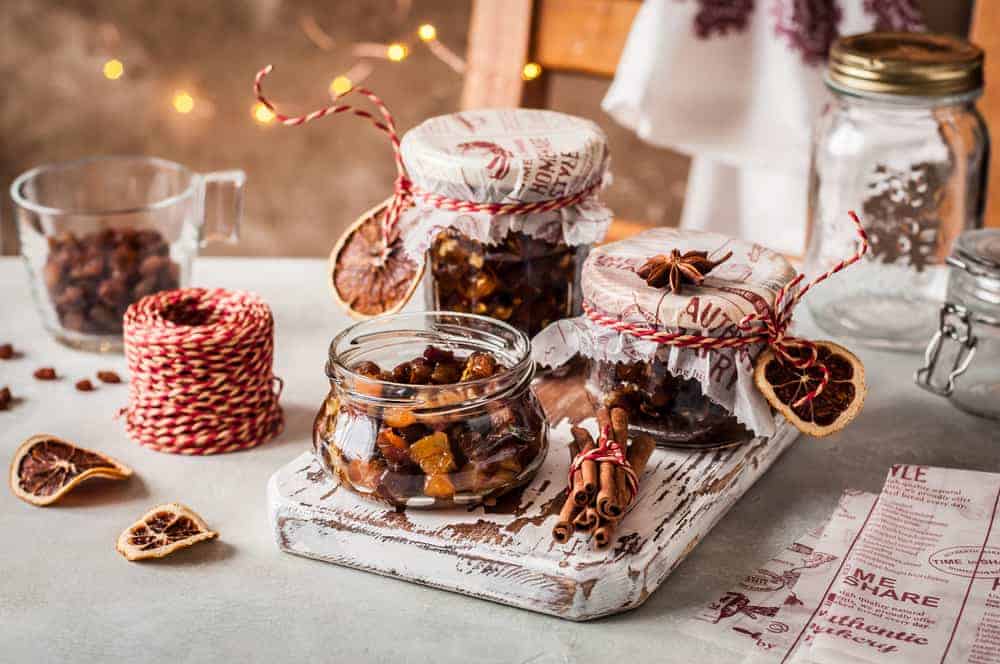 But, I thought that there must be more to traditional Christmas mincemeat than just mince pies so over the last few years I've been creating alternative mincemeat recipes to give a bit of variety to the festive season and add more options when you find that last jar of sweet mincemeat in the cupboard.
It's so simple to use traditional mincemeat instead of dried fruit in so many recipes. We love Christmas baking and it's great to have a few ideas to choose from when you're looking for that perfect festive bake. We've also started to make our own Slow Cooker Mincemeat too and just can't get enough of it. There's nothing like homemade mincemeat.
So here are some of our favourite recipes using mincemeat:
Slow Cooker Mincemeat Fudge
We love making fudge in the slow cooker and our Slow Cooker Mincemeat Fudge is pretty much our favourite treat of the festive season. It's great to share, great to gift and full of the flavours of the festive season. Put simply, it's delicious!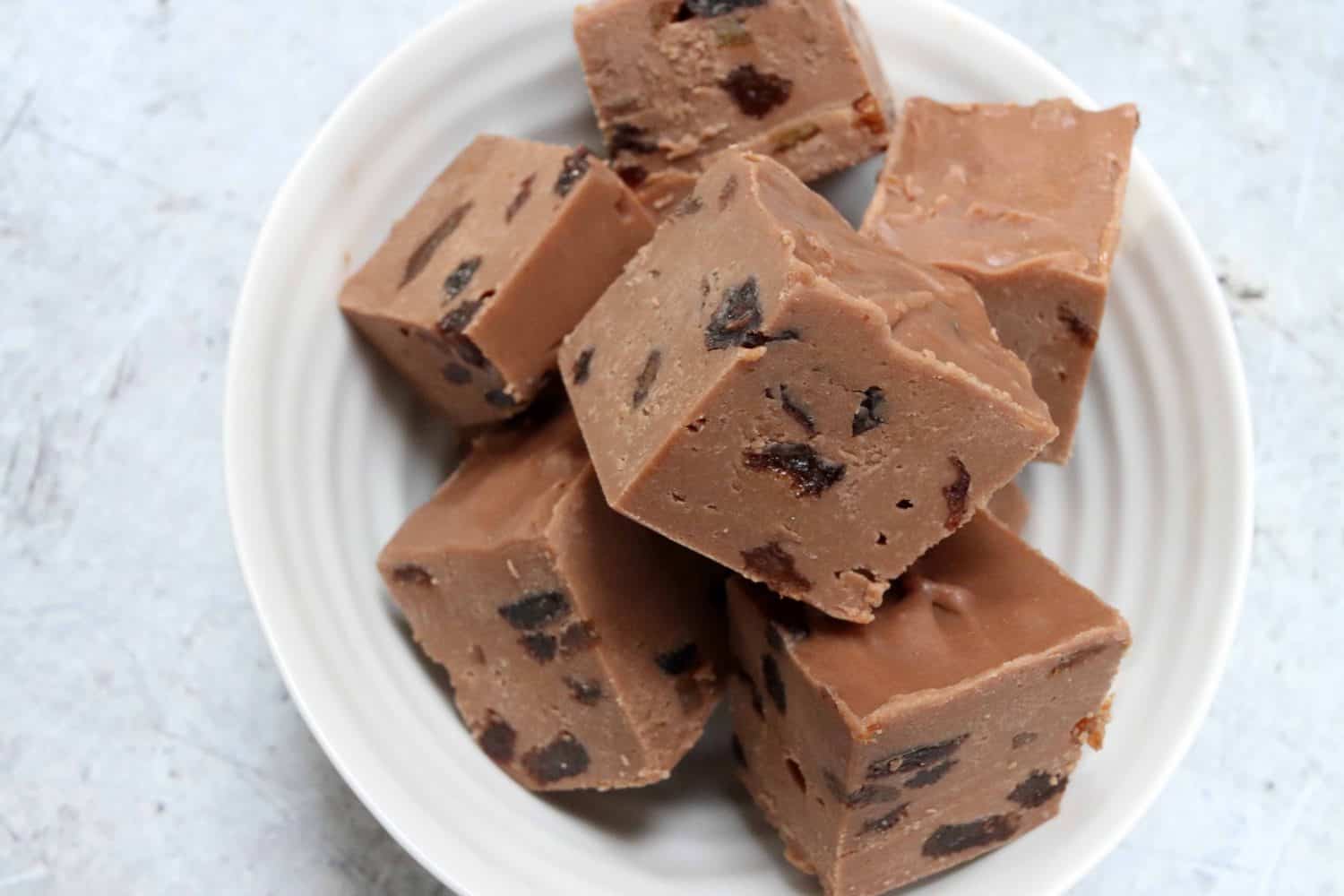 ---
Slow Cooker Mince Pie Fudge
For another fudge option with extra texture, this Mince Pie Fudge recipe has added pastry pieces in it, giving extra crunch and a taste really reminiscent of mince pies.
---
Mince Pie Slice
One of our favourite bakes to enjoy over the festive season is this Mince Pie Slice. It's like a Bakewell Tart but full of festive flavour and made into an easy mincemeat traybake style slice instead. It's wonderful.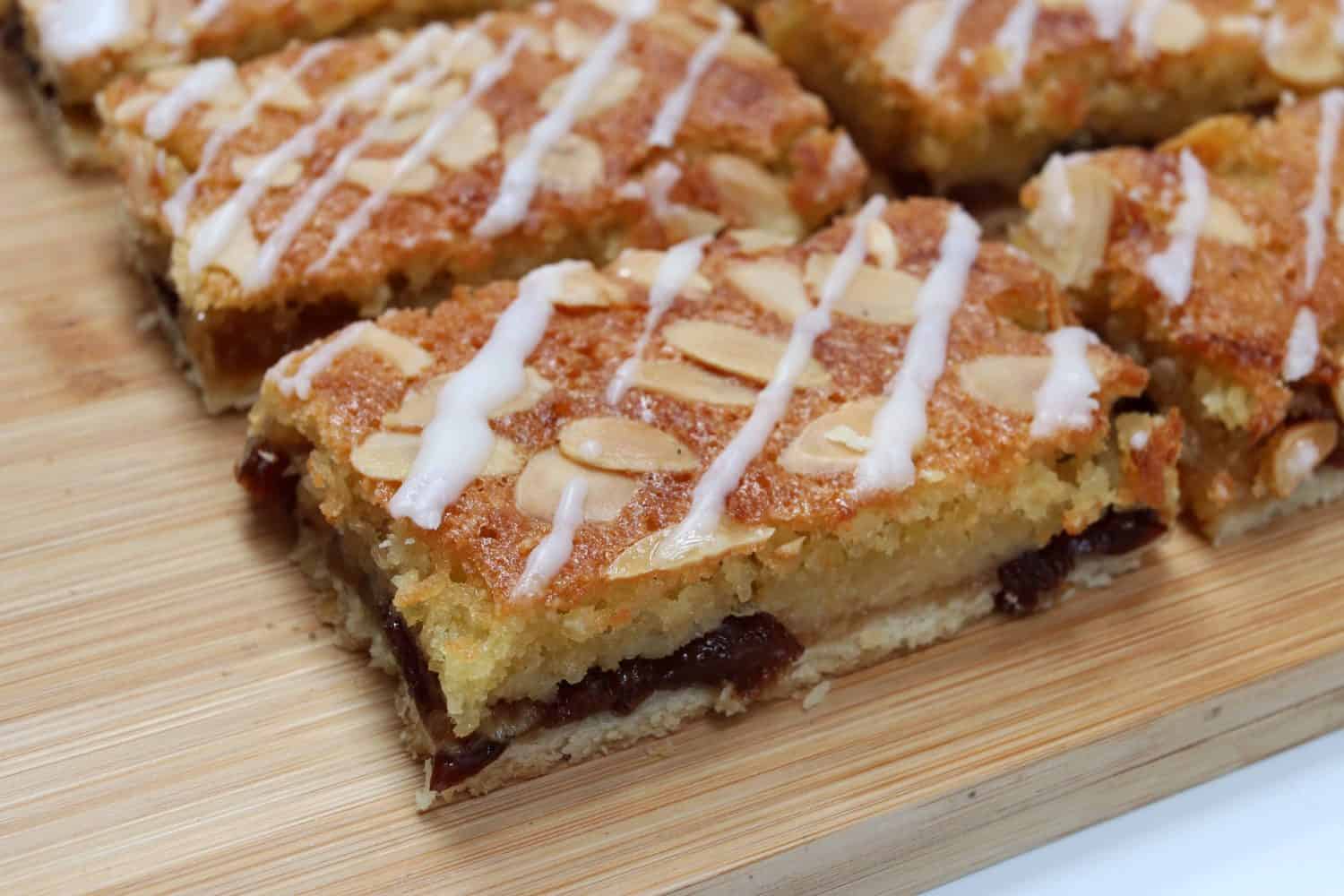 ---
Mince Pie Parcels
These mince pie parcels are a great alternative to traditional mince pies. Easy to make, moreish and delicious. They're a treat everyone will love.
---
Mince Pie Flapjacks
Mince Pie Flapjacks are always a winner in our house. They are really moreish and full of festive flavour as well as being really easy to bake. I love to have one in the afternoon with a nice cup of tea.
---
Mincemeat and Cherry Flapjacks
Another flapjack option is Mincemeat and Cherry Flapjacks. The consistency is wonderful – with the cherry pieces working so well with the mincemeat flavours.
---
Apple and Mincemeat Flapjacks
Carrying on the flapjack theme, these apple and mincemeat flapjacks are a great choice for the festive season. Dried apple means you can make them any time and the whole family will love them.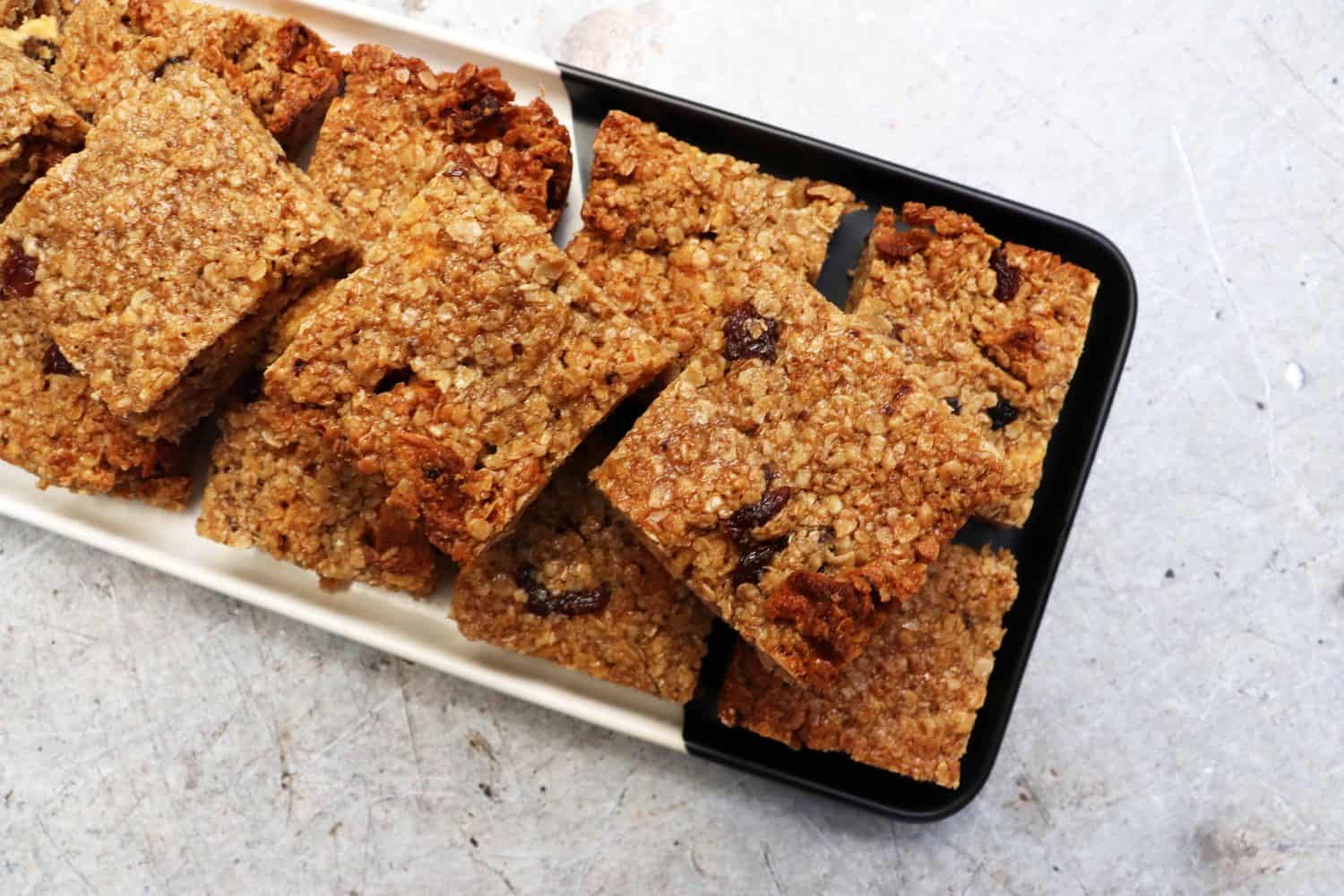 ---
Mincemeat Cupcakes
Everyone loves a cupcake and mincemeat cupcakes are just so simple to bake but taste great too. The taste of Christmas wrapped up in one little cake. These are great for any festive bake sale.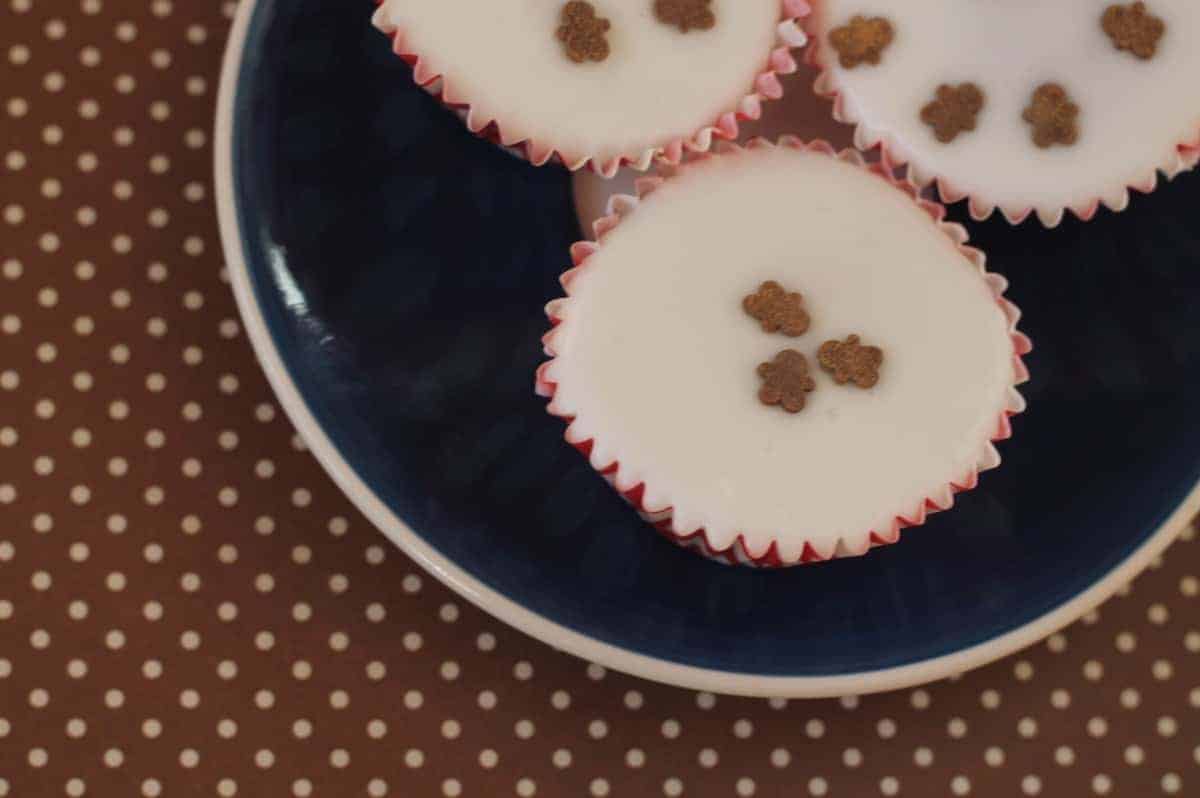 ---
Mincemeat Middle Cupcakes
Simple cupcakes with a hidden mincemeat centre, perfect for enjoying over the festive season as a sweet treat or an afternoon snack.
---
Mince Pie Rock Cakes
Another great batch of individual cakes that everyone will enjoy are these Mince Pie Rock Cakes. Based on the traditional recipe, they're so moreish and perfect to share as a rustic treat over the festive season.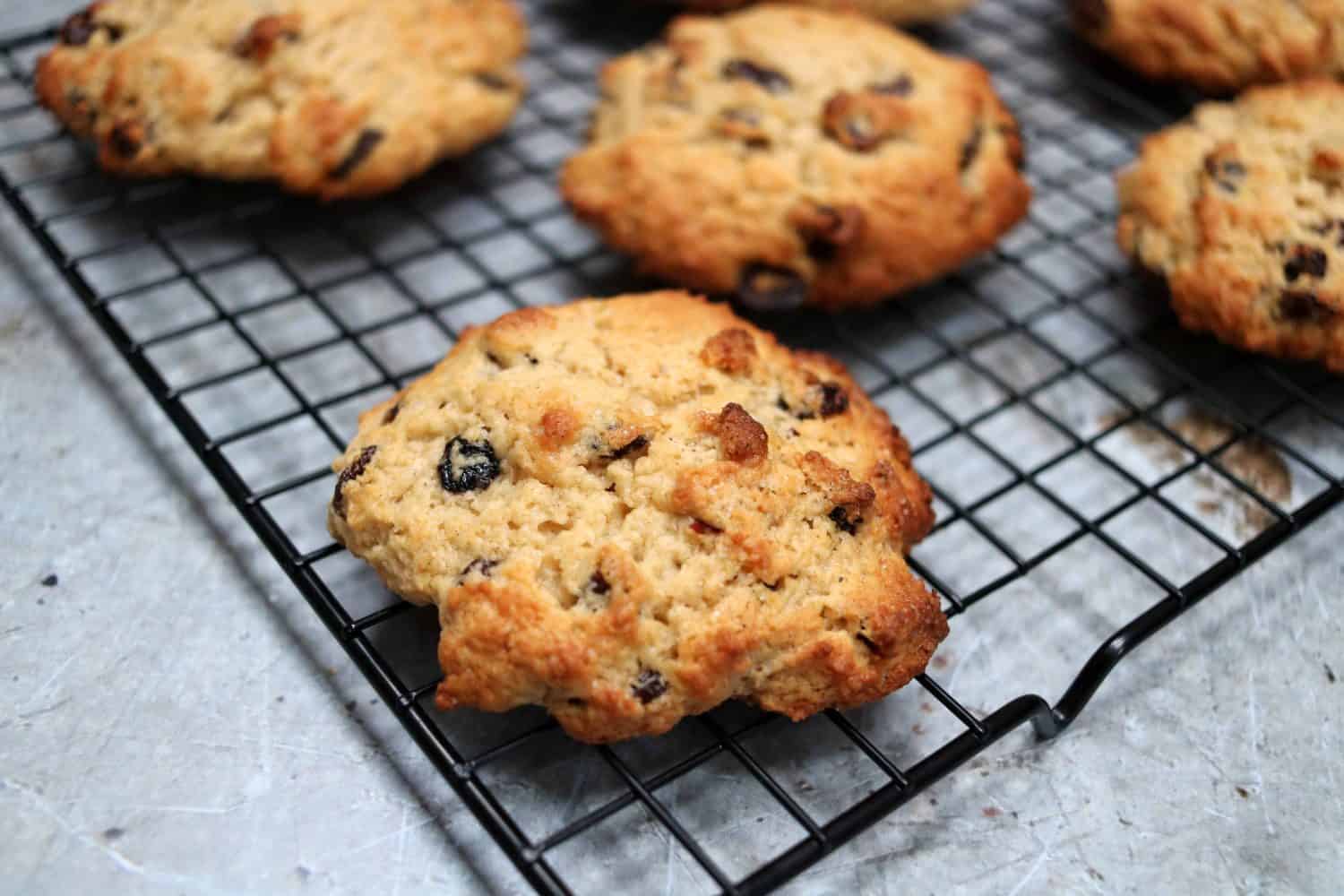 ---
Mince Pie Cookies
Just like cupcakes, everyone loves a cookie so mince pie cookies are a must when it comes to using up leftover mincemeat. These mincemeat cookies are full of Christmas flavour and perfect to share.
---
Mincemeat Thumbprint Cookies
These Mincemeat Thumbprint Cookies are one of the children's favourite things to bake over the festive season. They're sweet and tasty, with a wonderful festive flavour.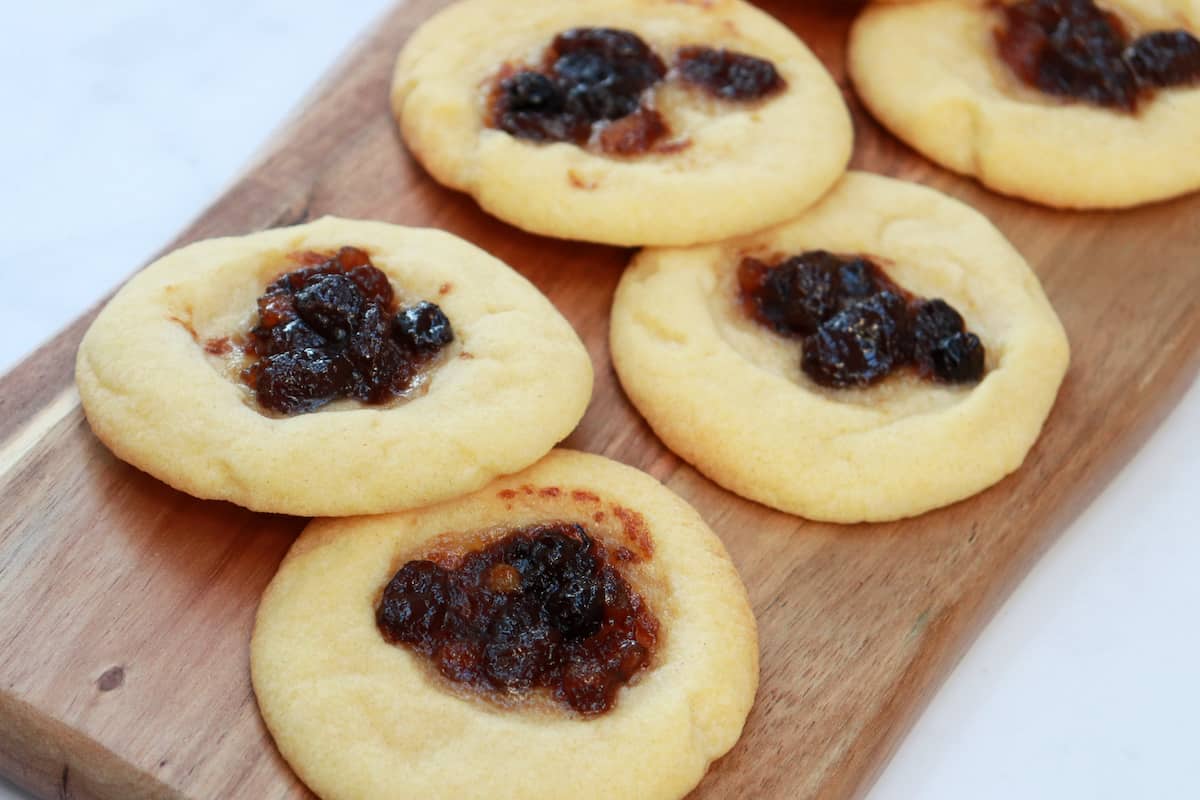 ---
Mincemeat Shortbread
This Mincemeat Shortbread recipe is pretty much the ultimate Christmas biscuit. It's such a traditional bake and one that the whole family really enjoy.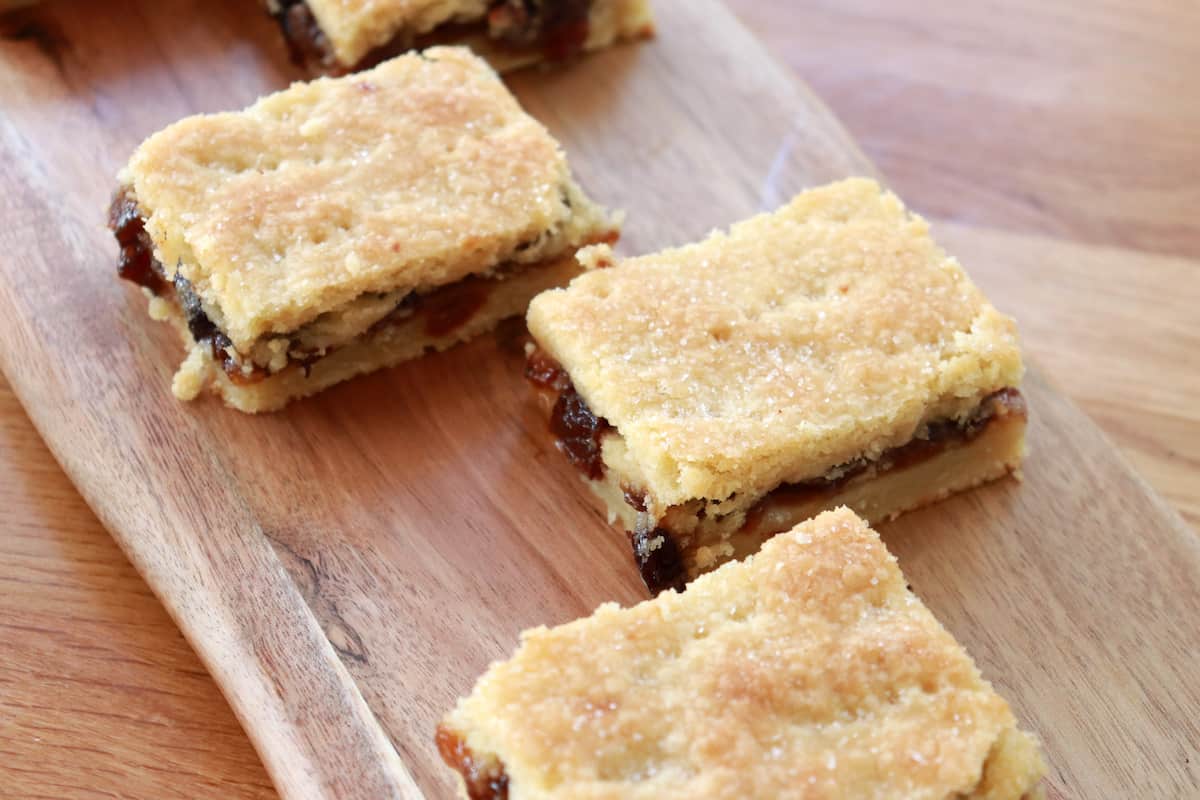 ---
Mincemeat Pinwheels
A great alternative to biscuits and cookies are pinwheels – and these Mincemeat Pinwheels are delicious. Super easy to make and great for a buffet spread, they just use puff pastry and mincemeat.
---
Mincemeat Cake
Sometimes there is nothing better than a loaf cake and a Mincemeat Loaf Cake is a great sharing option when it comes to using up your mincemeat. Fruity, slightly crumbly and full of the flavours of Christmas, this fruitcake made with mincemeat is simply delicious.
---
Mincemeat Crumble Cake
A great alternative to our loaf cake above, this Mincemeat Crumble Cake has a fantastic moreish crumble topping that is absolutely delicious. Plus, it has so much festive flavour too!
---
Mince Pie Brownies
Brownies are such a nice treat at any time of the year and so having a festive option, with all the flavours of the festive season is pretty wonderful! These Mince Pie Brownies are really easy to make and can be enjoyed at any time over Christmas. They're the perfect bake for when friends or family are popping over!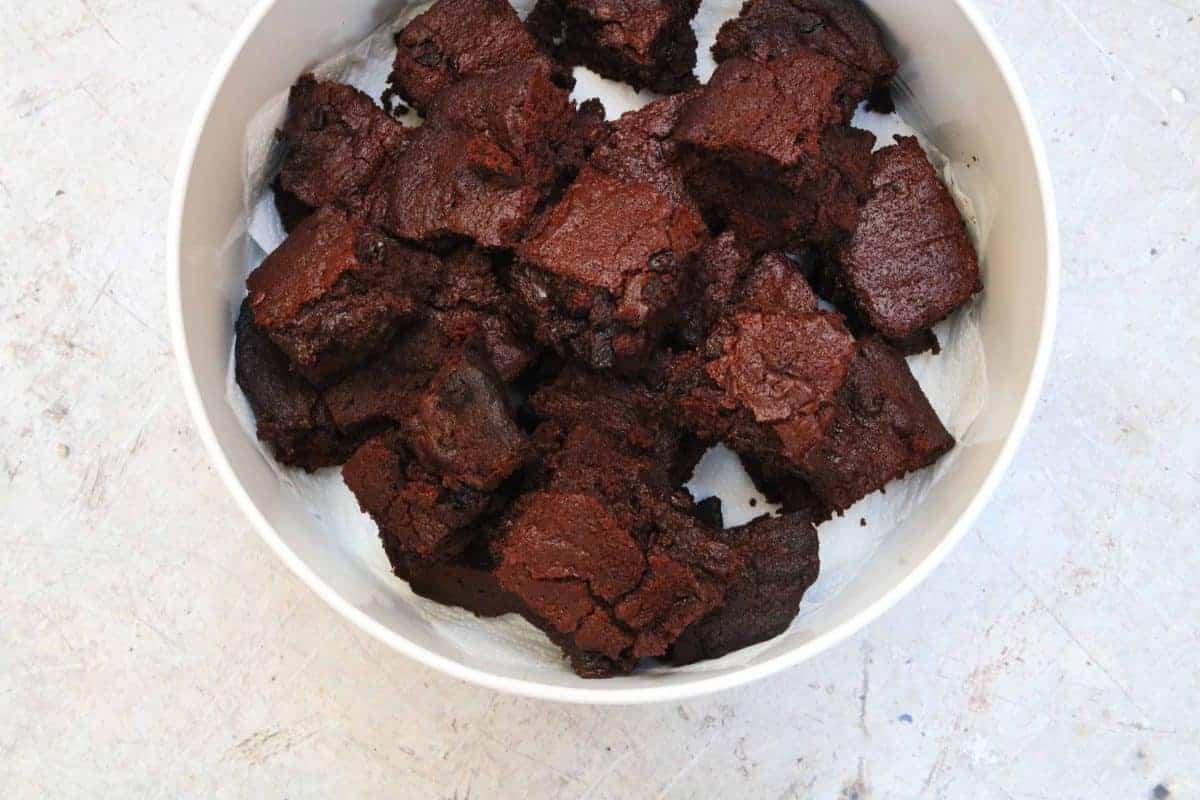 ---
Mincemeat Bread and Butter Pudding
A real dessert to enjoy over the festive season, using leftover mincemeat, is this Bread and Butter Pudding. It's a hearty, traditional option that works so well after a roast dinner.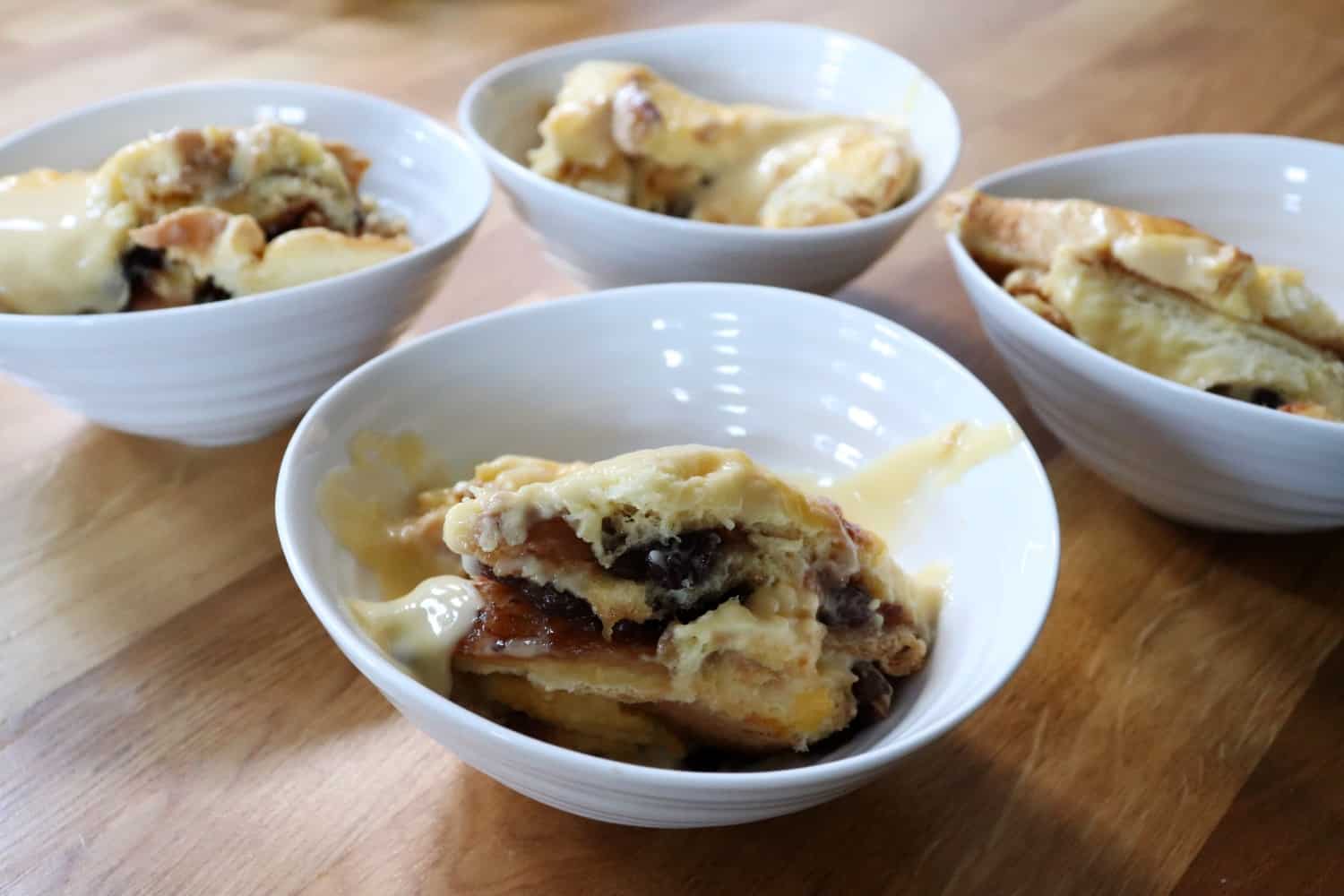 ---
Mince Pie Bakewell Tarts
Mince Pie Bakewell Tarts may be the best festive bake I have ever made. The almond flavours work so well with the mincemeat and the icing layer on top – as well as the cherry – finish them off so perfectly.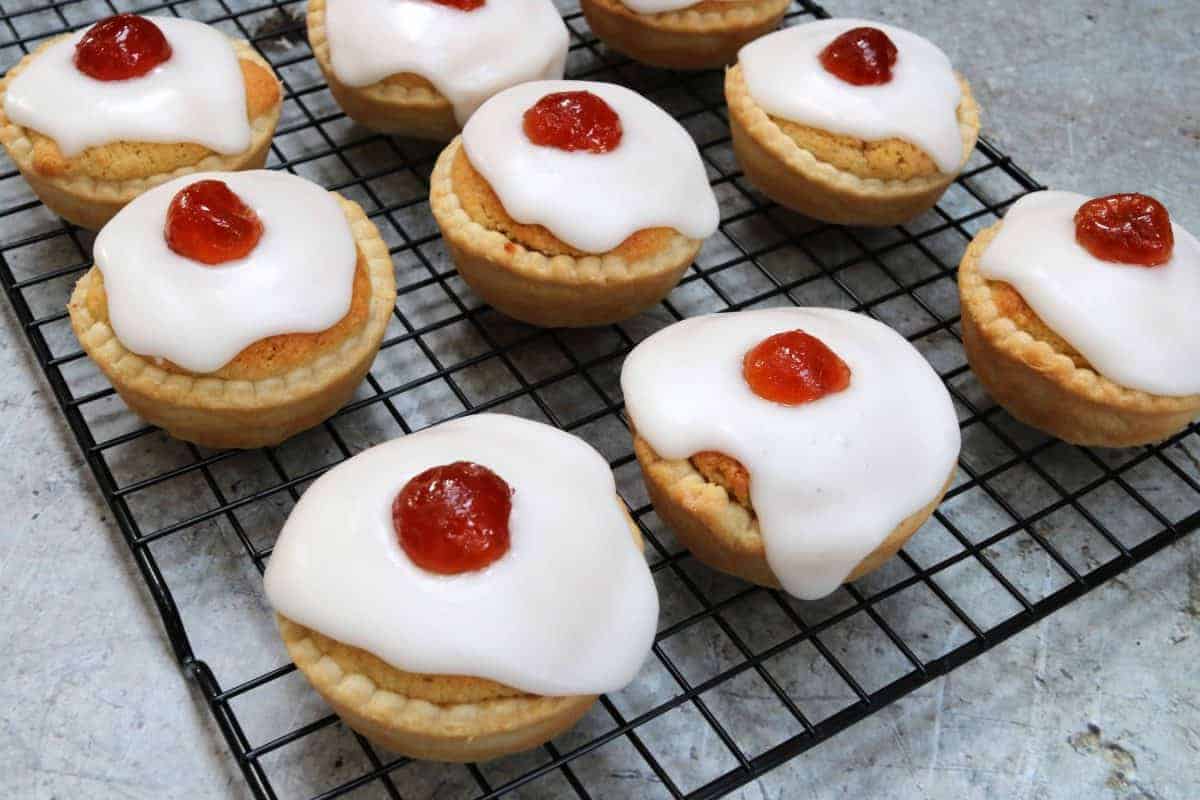 ---
So there you have all our favourite ways to use up leftover mincemeat – that aren't mince pies! So many Christmas recipes. Cakes, bakes and slices. I'm planning a mincemeat filled Christmas pudding, a mincemeat crumble and maybe some mincemeat ice cream next! I've also heard that mincemeat chelsea buns are incredible!
I'll add to this post as we create more festive bakes and do let me know if you have a way of using mincemeat that we haven't tried yet!