You just can't beat a good crumble at this time of year and plum is one of our favourites. We always buy far too many plums and this is the perfect way to use them up – such a hearty, warming dessert that the whole family will love.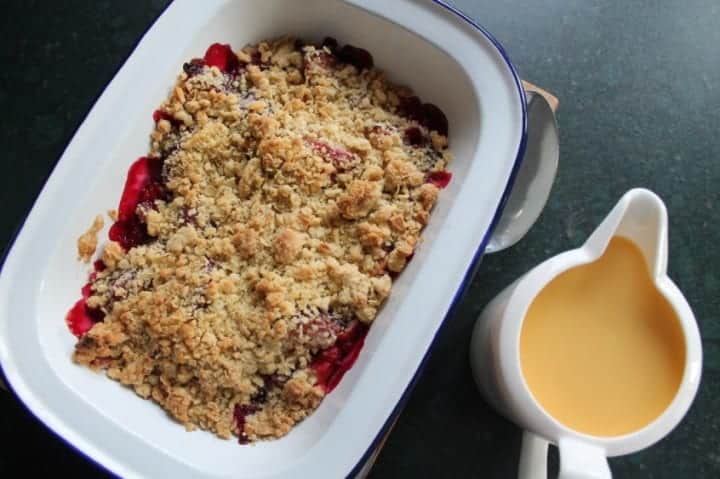 Ingredients:
400g plums
1 tsp vanilla extract
80g plain flour
50g butter
75g caster sugar
15g demerara sugar
25g porridge oats
25g chopped nuts
Recipe:
Preheat the oven at 200C/400F/Gas 6
Stone and slice the plums and mix them in a bowl with 50g of the caster sugar, vanilla and 1 tbsp of the plain flour.
In a food processor mix the rest of the flour and the butter until it resembles breadcrumbs. Add the rest of the ingredients and mix.
Put the plum mix into an ovenproof dish and top with the crumble mixture. Bake for 25 mins or until golden brown on top.