*This is a collaborative post
As a busy family we love finding meal options that are quick to prepare, nutritious and full of flavour that we can all enjoy in the evening. In the past we've used HelloFresh, delivering us all we need to cook family meals in one handy box each week. One of the things that I've always appreciated with HelloFresh is the ability to keep the recipes after we'd made them from the box, creating them again at a later date. HelloFresh also have a bank of recipes on their website and we've created a favourite chicken pasta recipe based on the HelloFresh Venetian Pasta recipe from their website.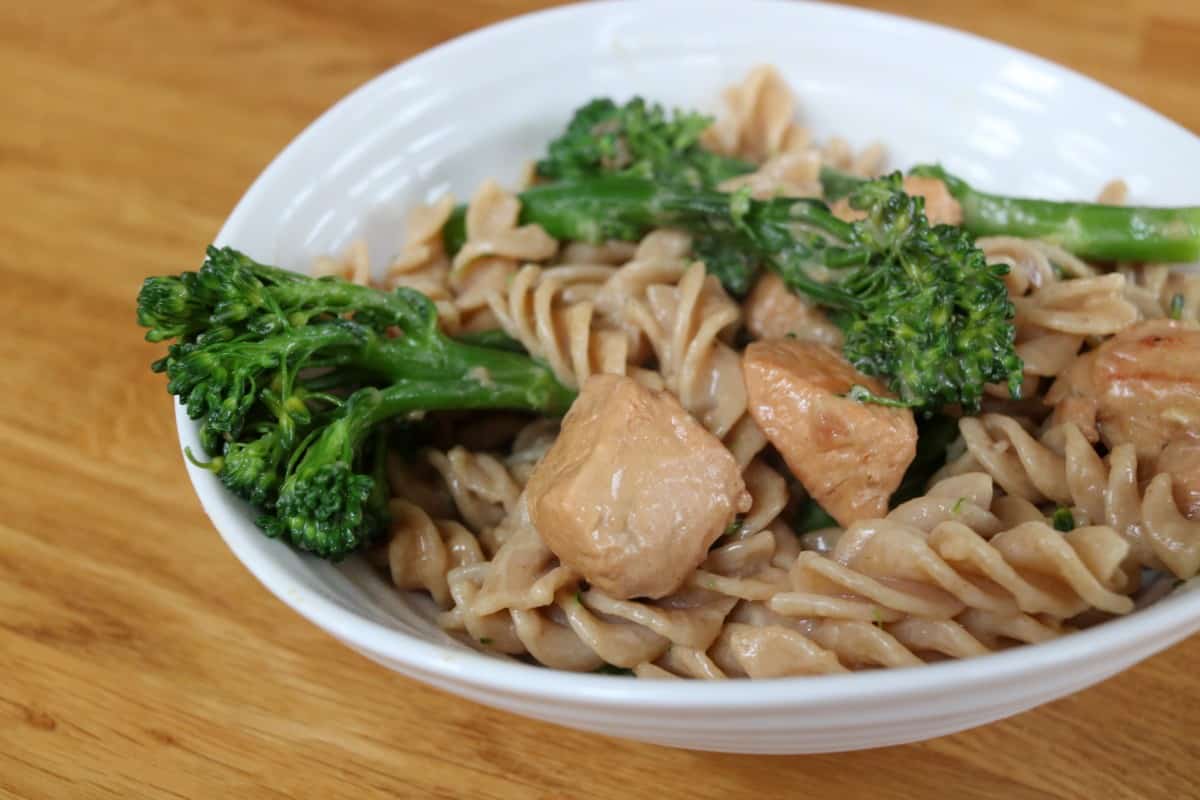 As a family we love pasta and eat it every week without fail. It's so quick and easy to cook and as the children love pasta it means that dinner times can be stress free and enjoyable. Plus, when you find a meal that everyone loves you know you can eat it regularly and still always enjoy it as much as the very first time. But often we find ourselves stuck in a pasta rut – having it with a simple sauce or turned into a pasta bake. Other times we fall back to old favourites like spaghetti bolognese or tagliatelle and meatballs so it's lovely to have other pasta recipes that you know the whole family will enjoy. Here's our chicken pasta recipe.
Chicken Pasta Recipe
Prep time: 5 minutes Cooking time: 20 minutes Serves: 4
Ingredients:
oil
400g chicken, diced
1 tbsp honey
400g dried pasta
250g broccoli
1 onion, chopped
a knob of butter
a chicken stock cube
1 clove of garlic, crushed
300ml creme fraiche
Recipe:
Put the pasta on to cook as per the packet instructions. 5 minutes before the end of cooking time add the broccoli to the pan.
When the pasta is cooked, drain – retaining 400ml of liquid.
Whilst the pasta is cooking, add oil to a hot pan and cook the chicken for a few minutes until nicely browned.
Add the honey to the pan and cook until it's starts to caramelise over the chicken. Remove the chicken from the pan.
Add the butter to the pan and when melted add the onion and cook for two minutes until softened.
Sprinkle over the stock cube and add the cooking liquid from earlier. Stir until the stock cube has dissolved.
Add the chicken and continue to cook until the chicken is piping hot and then stir in the creme fraiche.
When the sauce starts to boil, mix in the pasta and broccoli and serve immediately.
We also like to serve this al forno. I simply put the finished dish in an oven dish, sprinkle with cheese and bake until nicely browned and bubbling on top.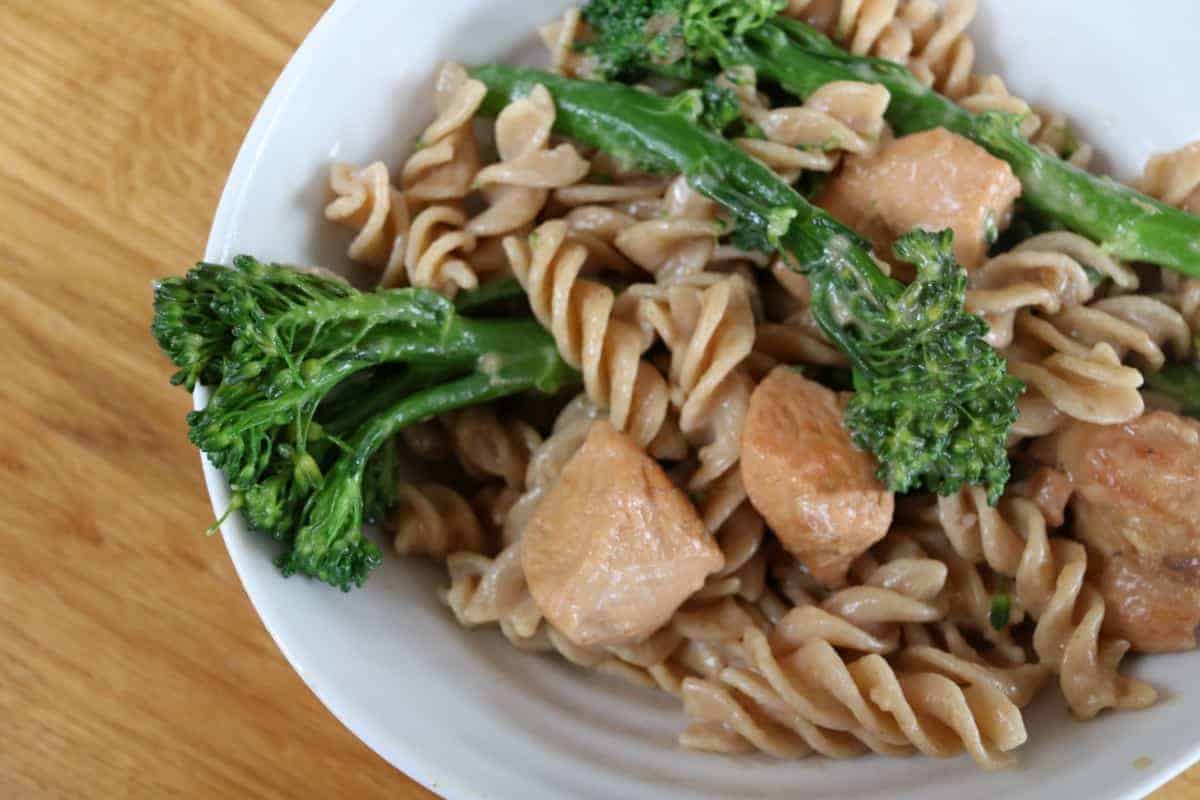 *This is a collaborative post