If there is one thing the children will always eat it's pasta and as a family we love a pasta bake – there's nothing simpler than buying a jar of pasta bake sauce and throwing the dish in the oven. But sometimes it's nice to make a pasta bake from scratch, knowing exactly what's in it and being able to tailor the flavours to your family.
Our new favourite pasta bake is our Slow Cooker Ragu Pasta Bake. You make the ragu in the slow cooker before mixing in cooked pasta, covering with cheese and grilling for a few minutes. Although not a completely 'slow cooked' meal this is great when you're out all day and then have half an hour or so to get dinner ready.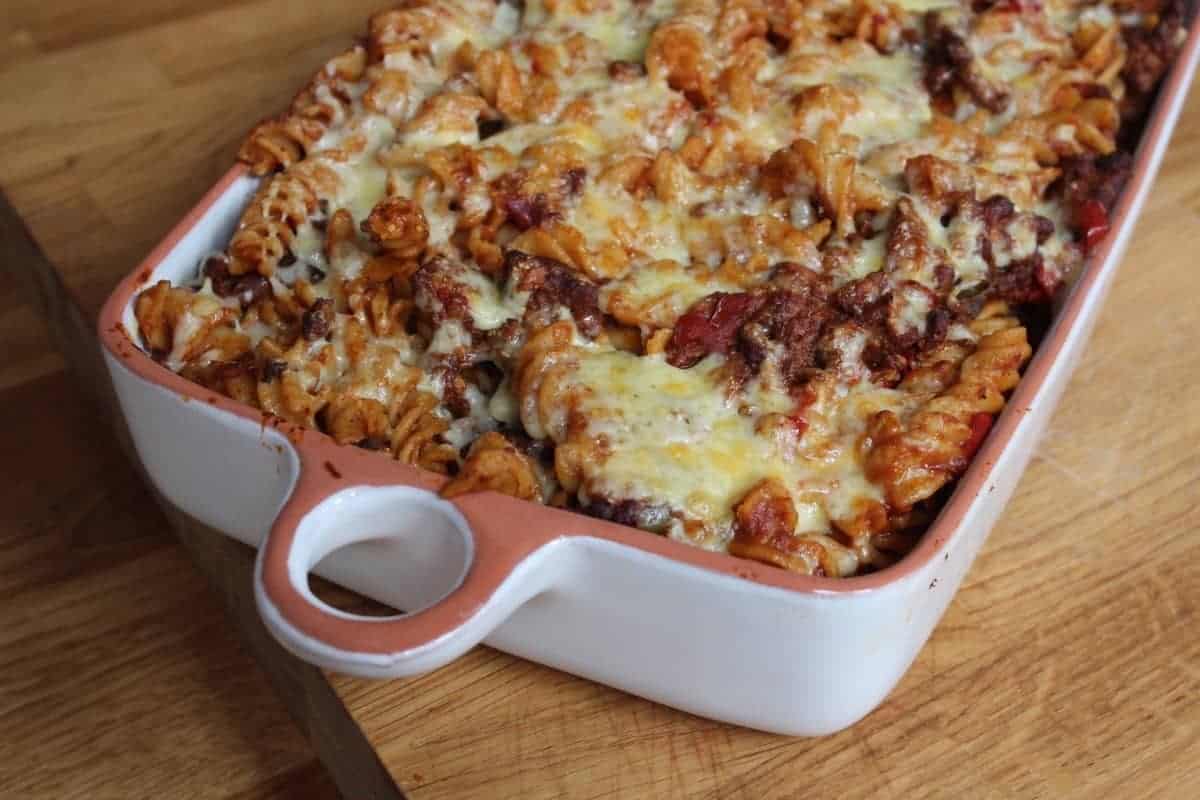 This serves the four of us with plenty left over for lunch or dinner the next day.
Ingredients
oil
1 onion, chopped
1 pepper, sliced
2 cloves of garlic, crushed
500g minced beef
500g passata
200ml red wine
1 beef stock cube
400g dried pasta
cheddar cheese
Recipe
Heat the oil and fry the onions, pepper and garlic for a few minutes until softened. Add the mince and fry until it starts to brown. Drain any excess fat.
Add the passata and sprinkle on the stock cube. Pour in the wine and bring to the boil for two minutes and then scrape everything into the slow cooker pot.
Cook on medium for five hours – or I leave on low all day/eight hours. When ready to eat, cook the pasta and mix it into the ragu sauce. Sprinkle the top with cheese – as much as you like – and grill until golden brown on top. Enjoy!